How Much Does a Website Cost: DIY vs Pro Web Design
Building a small business website no longer requires expensive development, but the cost will depend on your approach. You can outsource web design for $50 to $250 with freelancers or from $500 to $20,000-plus with agencies. Or you can keep website costs super-low with site builders and do-it-yourself design from $1 to $27 per month. Keep reading to learn which is best for your business and what other website costs you need to keep in mind.
Average Cost of Website Design for Small Businesses by Type
Website design costs hinge on whether you build it yourself or hire a professional web designer. The most affordable option is to build your website in-house, whereas the cheapest outsourcing option will be to work with a freelancer. You can also work with marketing agencies and design firms, but keep in mind that professional web development costs can easily climb into the tens of thousands.
Build Your Own Website
Expect to pay from $1 to $27 a month to build your site with an all-in-one site builder like IONOS, Wix, or Squarespace, or from $3 to $25 a month with a WordPress site builder (included free in hosting plans from Bluehost and DreamHost). Site builders are the cheapest option for small businesses and startups on a budget, doing design in-house, website design beginners, and anyone who wants to build a site quickly.
Plus, you'll save money. All these providers include a free domain and SSL certificate in plans, and many include free email addresses on your domain as well.
Hire a Professional
The cost of outsourcing small business web design and development costs to a digital marketing agency like Hibu could be as low as $300 a month via retainer (or from $1,000 to $5,000 one time). Alternatively, your cost to hire a freelance web designer on Fiverr starts as low as $50 to $250.
On the upper end of costs, you could pay anywhere from $500 to $20,000 or even more with professional web development firms. Outsourcing is best for businesses with complex site needs or those who want a custom size and who have the resources to hire and work with a professional web developer.
Obviously, with such a wide range of pricing and options, the quality of the work of potential freelancers and agencies will also vary, so doing your research is key. Want to learn more about what's involved with building a site in addition to website costs before choosing which way to go? Check out our article detailing how to make a small business website.
Example Costs to Build a Small Business Website at a Glance
Web Design With

Recommended Providers

Cost for a Basic Website

Cost for an Ecommerce Website

Includes Hosting, SSL & Domain

Cost to Maintain

All-in-one Website Builders

Wix
Squarespace
Weebly
IONOS

From $1-$16 per month

From $1-$27 per month

✓

$0

WordPress Hosting With Site Builder

From $2.95 per month*

From $2.95 per month*

✓

$0

Freelance Web Designer

$50 to $250+ with top-rated sellers**

$100 to $250+ with top-rated sellers**

✕

Project-based from approx. $10

Digital Marketing Agency

$1,000-$5,000 one time or retainers from approx. $300

$2,500-$5,000+ or retainers from approx. $1,000

✕

Retainer-based from approx. $300 or hourly

Web Development Firm***

Coalition Technologies
Agency Partner Interactive

$10,000+

$20,000+

✕

Time-based, from approx. $150 per hour
*Does not include the cost of premium themes or plugins your site might require; these could cost anywhere from $50 to $120 one time or be billed monthly at approximately $5 to $40 per month
**Represents average costs; your actual cost may vary depending on seller as well as the scope of your project
***Top-recommended providers on independent review sites
Website cost will vary depending on the features you need (e.g., ecommerce, appointment booking, member-exclusive content, subscriptions, and so on), the size of your site, and any premium resources you add such as plugins, artwork, or professional copywriting.
If you decide to build your website yourself, you should also consider the cost of your time, the learning curve, and the monetary costs. For example, there's a steep learning curve for building a WordPress website that you can skip by using a 100% beginner-friendly site builder like Wix.
Cost for DIY Web Design With a Site Builder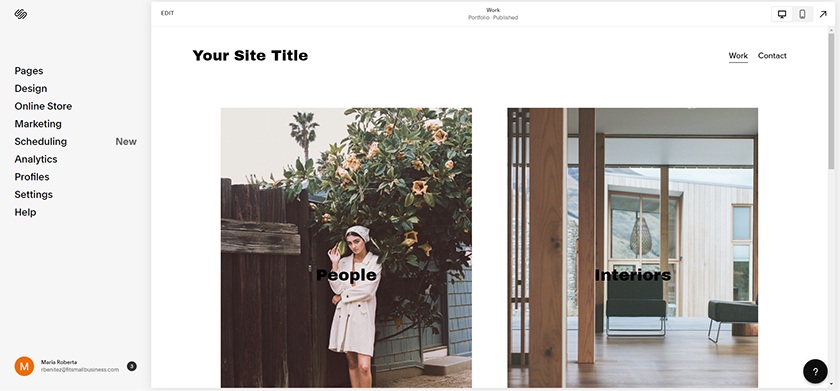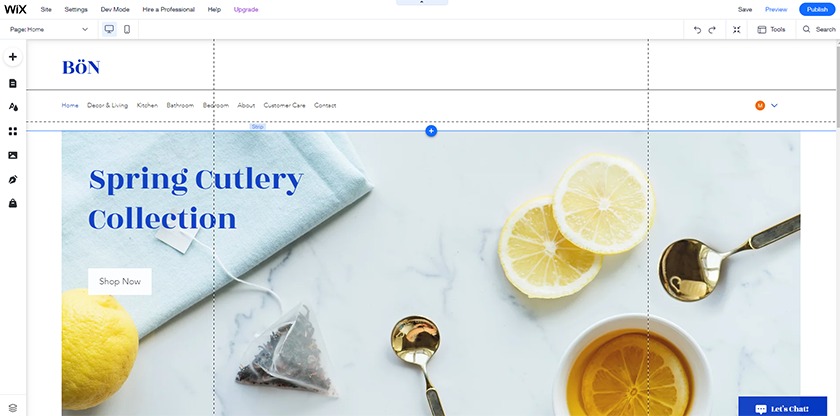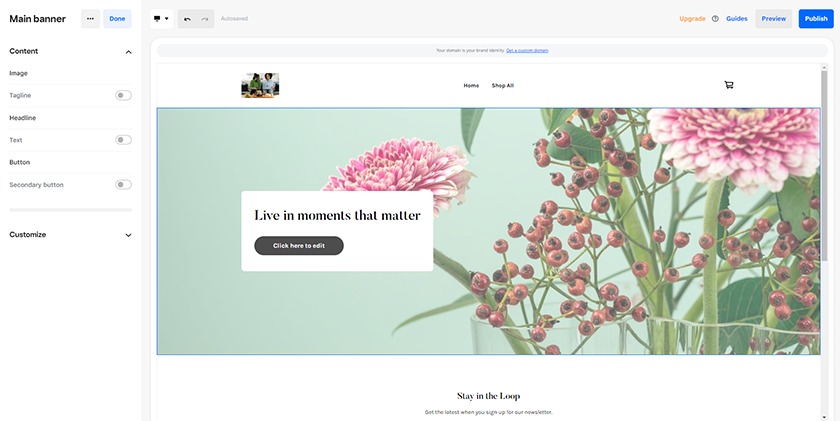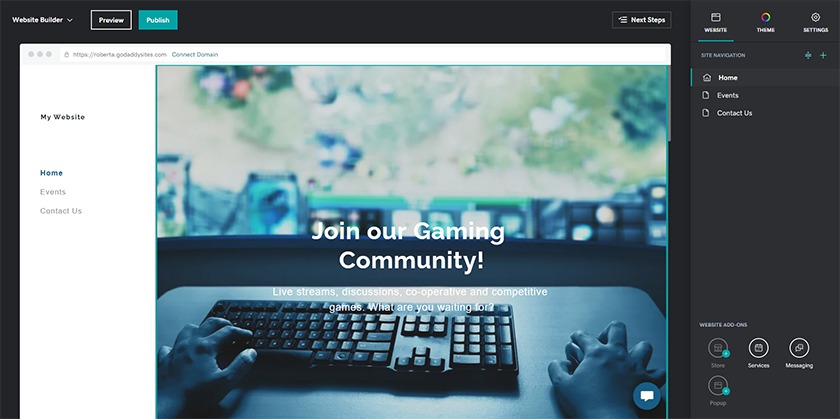 Site builders have simple, beginner-friendly interfaces to help you build a website easily and quickly.
PROS

CONS

Intuitive and easy, even for beginners
Some site builders offer less site customization than others
Hosting and SSL included and most paid plans come with a free domain
Ecommerce plans cost more than base tiers
No need to configure or maintain software--just start building your site
Free plans display ads and don't allow you to use a custom domain
From 100 to 800+ free premade templates to speed site design
Fastest way to build a small business website
Plans as low as $1 a month the first year
Pricing Overview
Ad-free starter plans range from $1 to $18 per month
Ad-free ecommerce website plans cost from $1-$27 per month
Blog-friendly site builder plans range from $1-$18 a month
Most providers have free versions or a free trial you can use to build your site
All have third-party extensions or plugins (free and premium) to extend your site's functionality even more
Hands-down, the easiest, cheapest, and fastest way to build a small business website is with a top site builder like Wix for $16 per month (or $27 per month for ecommerce, appointment booking, online ordering and reservations, and subscriptions and memberships). Web hosting company IONOS even has all-in-one site builder plans with domain, SSL, and a professional email address from $1 a month (though we recommend you opt for the $5 Plus plan to start).
They are designed for do-it-yourself (DIY) site building, and come with everything needed to build a site, including hosting, beginner-friendly editors, maintenance-free content management software, a free SSL certificate, and (usually) a free domain name. They also provide premade templates and website content blocks that save you time and keep you from making web design mistakes.
Wix, Weebly, and GoDaddy all offer free plans. But this isn't a good choice for businesses. Free websites are hosted on subdomains (e.g., www.yourbusiness.sitebuilder.com) and display ads, which simply isn't credible for professional use. You can, however, build a free website on your domain with HubSpot, but it will still display HubSpot branding, so consider whether a paid plan would be a better way to represent your brand.
If you need a fully custom site or one with unique functionality, the best option could be building a WordPress site with a great web hosting plan through Bluehost or DreamHost. Plans come with WordPress web hosting, a drag-and-drop WordPress page builder, SSL certificate, free domain name, and email accounts for as low as $2.95 per month, or $9.99 per month for ecommerce.
You'll still have a learning curve to use WordPress and its plugins and themes, but not nearly as much as if you didn't use a drag-and-drop WordPress page builder. This is the best option for those wanting features they can only get through WordPress plugins.
In addition to paying for a hosting plan, you'll pay anywhere from a few dollars to $50 or more monthly or a licensing fee for premium WordPress themes and plugins. Learn more about what WordPress costs and what you'll really pay.
Monthly Website Costs With DIY Site Builders
| | | | | | |
| --- | --- | --- | --- | --- | --- |
| Best For | Building quickly with modern templates | Getting a custom site design without code | Ecommerce businesses on a tight budget | Small businesses on a budget | Building a WordPress site without the steep learning curve |
| Free Plan or Trial | 14-day free trial | ✓ | ✓ | ✓ | ✕ |
| Lowest Tier Ad-free Plan | $16 | $16 | $12 | $1* | $2.95* |
| Free SSL Certificate | ✓ | ✓ | ✓ | ✓ | ✓ |
| Free Domain for 1 Year | ✓ | ✓ | ✓ | ✓ | ✓ |
| Emails on Your Domain | ✕ | ✕ | ✕ | ✓ | ✓ |
| Themes & Templates | Free | Free | Free | Free | $0-99 one-time fee |
| Ecommerce Plan | $23 | $27 | Free with all plans |  $1* | $9.95* |
| Recurring Payments Plan | $49 | $32 | Plan cost plus add-on from $9.97 per month | $25* | $24.95* |
| Appointment Booking Plan | Plan cost plus $14-$45 add-on | $27 | Plan cost plus free or paid add-on from approx. $20 | Free with all plans | $2.95* plus free or premium plugin |
| Cost of Extensions & Plugins | $10-$100+ | $0-$50+ | $0-$40+ | N/A | $0-$100+ monthly or one-time fee |
| Learn How To | | | | | |
*Renews at a higher rate after the first year
Need help deciding which is right for you? Get a more detailed look at the best website builders for small businesses.
The main benefit of using a site builder is that it makes building a professional-looking site incredibly easy and affordable. Drag-and-drop site builder interfaces are very intuitive, requiring little to no learning curve and enabling anyone to build a site quickly. The downsides are that site builders aren't always fully customizable and that website development costs can increase depending on the plan features you need.
Site Builder Pricing Extras
No matter which platform you choose to build your small business website, you should expect that there will be a few costs outside of plan prices. For example, if you need to have a logo designed, purchase imagery, or add premium plugins, the cost of building a website could increase.
Here are some extra expenses to take into account when choosing a site builder:
Domain Name
Most site builders (Squarespace, Wix, Weebly, and Bluehost, for example) include a free domain for the first year with paid plans, but you should expect to incur the cost of renewing your domain name in subsequent years. You'll have to purchase your domain name separately with GoDaddy.
Buying a .com or other top-level domain generally only costs about $12 to $15 per year. Learn more about how to get a free domain name if budget is a top concern.
Website Functionality
What you'll pay for the website functionality you want depends on your site builder, the plan you choose, and any third-party apps or add-ons needed. For example, all GoDaddy plans come with free live chat and booking tools, whereas appointment booking requires a higher plan with Wix ($27 per month) or a premium add-on with Weebly (from $9.95 to $29.95 per month in addition to your plan cost).
All website builders have a variety of free and premium apps you can integrate. Squarespace has about three dozen, whereas Wix offers nearly 300, and there are upward of 55,000 available for WordPress users. Most site builders now have decent native SEO tools to help your site rank in online search. See how they stack up in our review of the best SEO site builders.
If you go with Bluehost to build a WordPress website, you will likely have additional business website costs beyond your hosting plan, depending on what functionality you need. For example, you'll need to add a security plugin, and you should go with a paid version to ensure your site is safe from hackers and malware. With just the basics, we estimate WordPress website costs will come in over $500 a year.
WooCommerce is a free plugin for WordPress that enables you to sell online, but you'll need to purchase premium plugins to extend ecommerce functionality to subscriptions. For more details about what else you will need to spend money on to get what you want in a WordPress website, read our list of 30 WordPress tips and tricks.
Website Images & Graphics
Most site builders have a library of free images and graphics you can use, and some (like Squarespace and GoDaddy) even have free logo-making tools. Still, if you want your site to look more professional and custom-built, you may need to go beyond the free resources available.
There are many places to get free images for websites and platforms where you can create custom graphics for your website for free, like VistaCreate and Canva. Alternatively, you can purchase individual graphics for about $2 each from ThemeForest or subscribe to Envato Elements for unlimited image, video, music, and graphic downloads for under $20 a month.
If you want custom-designed graphics, you can hire a professional graphic designer to create one for you, and it won't break the bank. Platforms like Fiverr have hundreds of graphic design experts that can create a custom business logo or graphic for your small business website for as little as $5 to $25.
Cost to Outsource Website Design to a Professional
PROS

CONS

Get a fully custom-designed site unique to your business
Can get very expensive
Peace of mind of having a professional develop your site
Takes much longer than site builders—weeks or even months
No learning curve (unless you will be maintaining your site afterward)
Maintaining your site will require additional costs or learning the platform
Generally won't include hosting, domain, SSL certificate, or premium plugins or imagery
Features at a Glance
Thousands of freelance and agency options, including designers skilled in building sites on popular website builders and WordPress
Fiverr freelancers are the most affordable—$50 to $250+ for a basic site or $100 to $250+ for a small ecommerce site
Marketing agencies range from a few hundred per month with an on-going retainer or one-time fee of $1,000 to $5,000
Web development firms are usually the most expensive and generally cost $10,000 to $40,000 or even more
After evaluating all of the website basics needed for a good site, not everyone wants to build their own, and it can be worth leaving it to the experts. Depending on how you go about outsourcing website design and development, and the requirements of your site, it could cost anywhere from $50 to tens of thousands to build your small business website.
Here are three common ways to outsource small business web design and development:
Freelance web designer: Most affordable option for outsourcing small business web design, development, and maintenance on a project basis, starting from approximately $50
Marketing agency: Best option for businesses wanting an on-going solution for building and maintaining a website, starting from approximately a $300 monthly retainer or $1,000 one-time fee
Web design firm: Best for building sites with unique functionalities that require complex code and the most custom site design, starting from approximately $10,000
Most small businesses will find that hiring a freelancer from Fiverr is sufficient—and by far the cheapest way to outsource web development and design. However, the cost to build a website with a marketing agency like Hibu is also surprisingly affordable.
Hibu has affordable monthly plans that include custom, smart site design by web development experts as well as search engine optimization (SEO), local SEO, and other digital marketing tools for the growth of your small business. To find out more, check out our list of the best digital marketing agencies that can help you create your dream website. Take note that web design and development generally won't include the cost of web hosting, a domain, or SSL certificates.
Outsourcing website design to a digital marketing agency or even a Fiverr freelancer will be more expensive. But it will give you a custom website with unique design and functionality through professionals who (presumably) understand search engine optimization (SEO) and what your site needs to rank higher on Google.
An expense often overlooked in terms of how much a website costs is maintenance. This can range from as little as $5 to $25 with a Fiverr freelancer to hundreds or thousands per month with a digital marketing agency. WordPress websites, in particular, require constant maintenance, from updating WordPress itself to maintaining your theme and plugins, so be sure to take the cost of website maintenance into consideration.
How Much Site Building & Maintenance Costs With Professionals
Freelance Designer

Marketing Agency

Web Design Firm

Cheapest ---------------------------------------------------- Most Expensive

Cost to Build

Approx. $100 to $1,000

Approx. $300* to $10,000

Approx. $5,000 to $30,000+

Cost to Maintain**

$5 to $25 per month

From $300+ per month or billed hourly from approx. $150+

From $300+ per month or billed hourly from approx. $150+
*From a few hundred per month with a 12-month contract or one-time fee from approximately $2,500 to $10,000
**Costs vary widely depending on whether it's site maintenance only (e.g., CMS and plugin management) vs adding pages, writing content, and so on
If you know outsourcing is the best option for you, we recommend you use a company like Hibu. They have the expertise to not only build your small business website but ensure it gets found online so you can generate leads and sales. Get an idea of how much your website will cost to have professionally built for you by getting a free, no-obligation quote from Hibu today.
Frequently Asked Questions (FAQs)
What's the cheapest way to build a website for my small business?
The cheapest way to build a website for your small business is to use a site builder that comes with web hosting, a free domain and SSL certificate, free templates, an intuitive interface, and all the functionality your site needs. The best website builders cost around $1 to $27 per month to use—much cheaper than hiring a web design firm to build and maintain your website.
Need a truly free option? Check out our list of the best free website builders.
How much does a website cost to maintain each month?
Ongoing website costs depend largely on whether you want to maintain it yourself or hire someone to maintain it for you. For example, all-in-one site builders charge a monthly fee, or with WordPress, you'll need a monthly web hosting plan to host your WordPress website. With either, you can maintain it yourself, whereas outsourced website maintenance could range anywhere from $10 to $25 with a Fiverr freelancer to hundreds of dollars with an agency.
Also, consider any premium plugins integrated with your website, as many charge a monthly fee in addition to your site builder or hosting plan. This is especially important for WordPress users, as nearly all functionality requires the use of a plugin. Read our article detailing how much WordPress costs and what you'll pay if you go with a WordPress website.
What's the best way to build a website for my small business?
The best way to build a small business website is to use an all-in-one site builder like Wix, Squarespace, GoDaddy, or Weebly. They come with everything you need to build your brand online, including hosting, SSL site security, domain, and search engine optimization (SEO) tools to ensure your site gets found in online search. Get more details in our write-up on the best website builders for small businesses.
Bottom Line
All-in-one site builders like Wix bring the cost of building a full-featured website with ecommerce, appointment booking, memberships, and more down to less than $30 per month. If you prefer to hire the work out, professional help is budget-friendly through leading marketing agencies like Hibu, or you can work with a Fiverr professional to build a custom website on Squarespace, our top pick for small businesses, for a fraction of the cost.
You Might Also Like…
WordPress isn't the only option if you want a custom look for your site—see how Wix vs WordPress stack up.
Want to avoid the hassle of WordPress without sacrificing site design or functionality? Use one of our picks from this list of the best WordPress alternatives.