Call parking is a feature found on phone systems that allows you to put a call on hold at one handset and continue the call from any other phone. This helps you transfer calls throughout the office and also ensure security via a personal identification number (PIN). This is usually free with business phone systems.
If you are looking for a phone solution with call parking features, we recommend RingCentral. The solution comes with call park as well as the ability to forward, block, and send calls to voicemail. It also comes with a toll-free number and business texting features. Click the button below to start your seven-day free trial.
What Is Call Parking & How Does It Work?
Call parking is a fairly straightforward process. On an office-wide phone system, the call parking feature lets you take a call at one handset, put the caller on hold in a centralized location―the cloud, in the majority of cases―and then pick up that call on any connected phone system. This feature is unique to phone services that have multiple lines or extensions in one network. Call parking features are common to modern business phone services and come at no extra cost.
The process of parking a call will depend on the kind of phone service and handset you have. Some voice-over-internet-protocol (VoIP) services have a dedicated button for it on their mobile or desktop softphone. Many business handsets also have a call park or hold button that can be used for this. However, other services may lack a dedicated button and require you to dial a combination of numbers to unlock a parked call. Check with your provider for more information.
In most cases, a business phone system will accommodate a fixed number of call park slots available at once. You can think of call park as a physical parking lot for your incoming callers. These "lots" have unique parking spaces with unique numbers so that you can easily find the call you are trying to connect to when you move to your secondary location.
When to Use Call Parking
Call parking is useful in many different situations. Say, for example, you got a call on your desk phone from one of your most important clients. They want to discuss their upcoming contract renewal, and you want to make sure that your team members and management are on the call to discuss important details. You could place that caller in call park space "1," assemble your crew in the conference room and then pull up that caller on the speakerphone there.
The feature is also helpful in retail environments, especially in hardware stores or any multi-department establishments. For instance, you could take a call at your front desk from someone who has a question about power tools. You could park the call, and then declare over the store's PA system that there is a "call for power tools on line one." Another use case for call parking is wanting to move a sensitive call to a private location.
When call parking was first introduced into landline systems, there were problems with people parking calls and then forgetting to retrieve them, leaving the caller on hold indefinitely. The call parking features found on modern, internet-based VoIP service often come with a feature that will ring you after a few minutes to remind you of the parked call.
In the past, call parking features required wired handsets to work. Since the introduction of VoIP services, this has changed. Not only can you park calls from a Wi-Fi-connected handset, but you can also even do it while you're out of the office via a mobile app. For example, if your top salesperson were out of town for a meeting, you could park a call, ping them, and have them take the call on their mobile app, even if they were thousands of miles away.

Call Parking Benefits for Small Businesses
It's hard to imagine a scenario where call park isn't helpful. The feature is free with most phone services, and it provides the ability to place calls on hold and pick them up on another connected phone. With that said, there are a few situations where call parking is particularly effective.
These cases and situations include:
Sales teams: You can move important client calls to a common space where other employees can chime in on the call.
Retail environments: Call park allows you to take an incoming call, park it, and then have staff in the right department take the call on their handset.
General convenience: If an important call comes when you are about to leave your desk, you can park the call and take it on your VoIP service's mobile app.
All told, call parking is a common feature for business phone systems. Being able to place customers on hold and retrieve them easily from any connected device makes handling incoming call traffic much easier. Call parking is one of the most important core functions of business phone systems.
Call Parking Costs
Call park is a free module found in virtually every type of business phone service. This includes landline setups, virtual phone services like Grasshopper, and completely VoIP platforms like RingCentral. If it's from a reputable, established vendor, there's a good chance that it comes with the ability to park calls in a centralized location. Check out our guide to the best business phone systems for more information about these options.
However, the costs of these phone services vary greatly. Compared to a VOIP system, a landline system has a high monthly rate and requires the installation of a private branch exchange (PBX) box, which can cost easily more than $1,000. Virtual phone services like Grasshopper start at just $29 per month while VoIP solutions can cost anywhere from $20 to $60 per user, per month depending on the package.
Call Park Features
Call parking is pretty simple: it is comprised of receiving a call, placing it in your virtual parking lot, and retrieving it later. However, not all call parking is created equal. Important features of a call park module include the parking allotment, retrieval method, and mobile app support.
Parking Allotment
If call parking functionality puts all of your calls into a "parking lot," then the size of that lot is very important when considering phone services. You can expect modern phone services to have at least 50 spots open, although more advanced services place no limit on how many calls can be parked at once. More basic services like Grasshopper offer just one spot, which makes them less ideal for larger businesses, but can be a more economical option.
Retrieval Method
Once you have a call parked, you will have to retrieve the call from its spot. This is done in a different way, depending on the phone service you have. For example, RingCentral lets you park calls simply by pressing the "Call Park" button on your on-screen softphone. It will then give you a "location" of that call, which is an identification number. All you need to do is retrieve the call is type in the * key and the given location of that call.
Mobile App Support
The majority of today's business phone systems have mobile app support that essentially allows you to take your work phone wherever you go. These apps often have access to call parking features, so you can retrieve calls even if you are physically away from the office.
Call Parking Providers
Most business phone systems are essentially call parking providers simply because they offer it as a free VoIP business phone feature. With that in mind, some solutions accomplish call parking better than others when it comes to the number of parking spaces for calls and routing options. Some services only allow you to transfer incoming calls to one spot while other services let you be more selective.

Grasshopper is a virtual phone service that provides you with a local or toll-free phone number starting at $29 per month. The service comes with what the company refers to as a "call blasting" feature that allows you to park a call and ping multiple users in your organizations simultaneously until someone picks up. This is a very basic version of call park, but it comes at a lower cost than a full-featured VoIP service. The company even offers a seven-day free trial.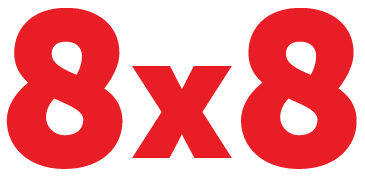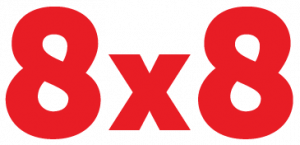 8X8 is a VoIP service that offers unlimited calling to up to 47 countries. For a starting price of $25 per user, per month, it comes with basic call management features like call blocking and routing. It also comes with the ability to park unlimited calls. All you need to do is assign each call a unique number, and any 8X8 user on your network with that PIN can retrieve it. Click here to learn more.

RingCentral, which starts at $19.99 per user, per month, is a VoIP solution that comes with call management features, software integrations, and conferencing functionality. It also comes with call parking for up to 50 callers at once. Click here to start your seven-day free trial.
Pros & Cons of Call Parking
Call parking is useful in many different environments. However, it is not for everyone and can be a burden in some situations. Here are some pros and cons to call parking.
Pros of Call Parking
Efficiency: Being able to park calls helps businesses better handle a high incoming volume of calls.
Customer satisfaction: Call parking helps drive down customer wait time since calls can be transferred quickly to another person or department.
Convenience: Parking a call and picking it up in another location takes less time and effort than disconnecting a caller on one phone and then re-dialing them on another handset.
Cons of Call Parking
Small teams: If your team is only comprised of three or four people, parking a call might be overkill and unnecessary.
Human error: If you park a call, there is a chance that you could forget the PIN to retrieve it. You could also forget to pick the call back up. This can be very frustrating for callers who might feel forgotten about.
Security: Once a call is parked, it can be retrieved by anyone in your organization that knows the call's PIN. This could be dangerous if the conversation is regarding sensitive information.
Frequently Asked Questions (FAQs)
How long does a call stay parked?
Call park time depends on what the phone service supports. However, in most cases, the system will ping you to remind you of a parked call every five minutes or so.
What does the person on the other line hear while they are parked?
Most phone services will play some instrumental hold music for callers who are on hold. For example, RingCentral offers the choice of several different kinds of hold music, including acoustic guitar, holiday music, and jazz.
Is there a way to disconnect with parked callers?
In most cases, no, although callers who are parked will usually hang up if they have spent more than a few minutes on hold.
Bottom Line
Call parking is an incredibly useful business telephony feature. Being able to place a call on hold, park that call in a centralized location, and pick up the call from anywhere helps drive office efficiency, security, and customer satisfaction.
RingCentral is one of the most popular VoIP services on the market today and for good reason. In addition to coming with a host of powerful phone, text, and instant messaging features, it also comes with the ability to park up to 100 calls at a time. Click the link below, and you can try out RingCentral yourself thanks to the company's seven-day free trial program.