Top 30 Crazy Business Ideas for Entrepreneurs
Are you looking to start a business, but aren't sure what to do or if your "out there" idea will work? Take heart! Weird business ideas can lead to successful companies. Unconventional businesses usually cater to a niche market need, which means less competition. Plus, they can be a lot of fun!
QuickBooks Online is our pick for best overall small business accounting software with outstanding invoicing, bill pay, and inventory accounting. Get 50% off of QuickBooks Online for 3 months.

---

Free guided setup by a QuickBooks Expert

Invite your accountant to access your books for free

Create custom invoices and get paid online

Connect your bank and credit card accounts
Here are 30 inspired, strange business ideas that have worked for others and may work for you. Consider trying one or use them to inspire your own crazy business idea.
Crazy Business Ideas for Products
If you build it, they will come. "It" being the right product, of course. With the ease of selling online and increased demand for the unusual, specialty products can be a lucrative business. Think outside the box, but also look for an unfulfilled niche. Start small and don't be afraid to pivot if your idea is not working out.
1. Sell Specialty Pet Products
If you love crafts and animals, then specialty pet products may prove profitable as well as fun. Grand View Research estimates the pet care market is expected to grow at a compound annual growth rate (CAGR) of 5.1% from 2022 to 2030. "The rising trend of pet humanization and increased consumer spending in the household and pet care categories are the major growth drivers."
Pet products include anything from toys to collars, clothing to specialty food items. You can start your business online through Etsy or with an ecommerce website but also consider selling to local pet shops, curio stores, or even veterinarians.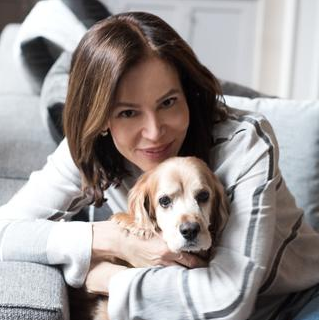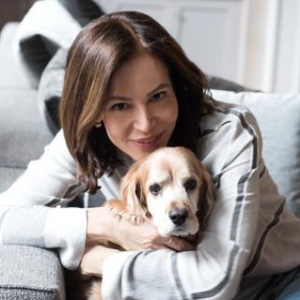 The popularity of pet fashion is continuously growing each year as well. Because let's face it: Anything a human can wear, a dog can wear, too. You can design dog clothing, such as what my business offers, that's not only fun, trendy, and cute, but also provides pups with maximum comfort and paw protection while keeping dirt and germs outside where they belong.
—Lisa Baronoff, Founder, Walkee Paws
2. Weird Deliveries
Did you know there is a demand for sending people messages on potatoes? Promoted as a fun alternative to greeting cards, Potato Parcel will place your message (or a face or other image) on a potato and mail it for you. The business made $10,000 per month after launching its site and has since expanded into specialty boxes, T-shirts, and even potato-themed swimwear!
People are looking for new and unusual ways to reach out to people they love. Some ideas we've seen include stuffed llama toys, glitter cards, personalized candy, romantic toilet paper, and roses made out of beef jerky. Ship Snow, Yo has made a lucrative business sending snow all over the country. But it's not just love! There are businesses that specialize in revenge deliveries, including dead flowers and poop. Where can your imagination take you?
3. Unique Drawings (or Writings)
If you have speed, determination, and at least some artistic talent—plus an eye for what stands out—you can make money on your art. Steve Gadlin has a thriving business drawing people as cats. The cats are simple and cartoony, but since his start in 2012, he's drawn over 21,000 cats and partnered with billionaire Mark Cuban.
Gadlin says the key to his success is audacity. "It was born of the nerve … to make the thing, to ask the question, to seek out that rejection letter; to take that idea that's in the back of your head, ignore the very rational voices that are telling you to have nothing to do with it, and to forge forward, anyway."
If you want to test the market, consider offering your goods through a freelance site like Fiverr, but keep in mind, the competition there is fierce. Look for the quirky "extra" that will draw people to what you want to offer.
4. Vegetable Landscapes
If you like gardening, this is a unique twist on the landscaping business. Instead of farming on your own land, you create and maintain beautiful vegetable gardens on other people's lands. They pay you to cultivate the garden while you provide them with some of the produce, keeping the rest yourself for use or sale.
Don't limit yourself to the outdoors. Workplace gardens are becoming a growing interest. Large businesses like Google and Blue Cross Blue Shield have workplace gardens, but any building can support a small garden with some imagination. The Pasona Group in Tokyo has tomato plants hanging from the ceiling, herbs in the meeting rooms, and even a rice paddy as its lobby centerpiece.
You'll want to use plants that are not only useful but also beautiful, and you'll need to check local ordinances and liability laws. However, the initial cost is low, and the profit is not only in the product but the service.
5. Sell Weirdly Specific Items
You don't always have to make original products. Sometimes, creating a store of products that meet the needs of a specific demographic can set you apart from the rest.
Here are some examples:
Products for left-handed people
Hair products for specific hair types
Everything unicorn
Products that cater to ADHD (from specialized organizers to fidget spinners)
Nail products for chronic nail biters
Mobility aids
You may want to consider running this as a dropshipping business, where you purchase supplies from a third party and resell them directly to the customer. In this case, you do not need to keep inventory, but you need an ecommerce website.
Unconventional Ideas for Real Estate
If you own land, especially in rural or idyllic settings, there's no reason you can't make it work for you. When dealing with land, liabilities, local ordinances, and even your HOA may have a say in what you can and can't do. Of course, you can also rent somewhere else with a better location or facilities to make your business work better.
6. Start a Pet Hotel
Some pet owners want more for their furbabies than mere boarding when they have to leave them for vacation or business trips. Pet hotels offer upscale facilities, food, and entertainment. Some added services include:
Private suites
Runs in the park (as opposed to time in an enclosed dog run at the facility)
Grooming, including teeth cleaning
Pet massage
Aquatic activities
It's a thriving industry, expected to grow at a CAGR of 8.4% with an estimated value of $9.7 billion by 2032. You can charge $50 a night or more, not including specialty services like grooming. However, the initial investment in facilities, staff, and amenities can be expensive, and there are more laws to consider when caring for animals.
7. Pet Restaurant
This crazy business idea takes pet-friendly restaurants to a new level. Instead of simply letting pets accompany their masters while dining, pet restaurants have menu items for the animals. They can dine with their owners or you can create an experience just for the pets, like Dogue, which serves seven-course meals for the discriminating doggie palate.
Another twist on this is the cat café, where people come to have coffee and spend time with friendly felines. In addition to the coffee, pastries, and food you sell, you also charge a cover. Alternatively, you can book time to visit the cats in a separate cat room.
You may want to partner with a cat rescue or shelter, which then takes some of the cat care off your hands and helps homeless kitties find their pet-parent.
8. Rent Out Your Space
We're not talking about subletting your apartment on Airbnb. Rather, if you have room to spare—like a literal room, garage, shed, backyard, or even rooftop—you can rent out that space for a multitude of purposes:
Events
Overnight camping
Parking
Storage
Private dog park in your backyard
It can prove a profitable source of passive income. You can sign up with a service like Hipcamp, which works similarly to Airbnb and provides $1 million in liability insurance. Or offer your available space on a site like Neighbor. Want to rent out your land for dogs? Look at Sniffspot.
9. Start a Rage Room
People need to let off steam, and sometimes, jogging does not cut it. The rage room industry is a growing business with a potential profit of $39,000 or more per year, according to Step by Step Business. Rage rooms aren't just for individuals; couples and even companies pay to use rage rooms together.
Startup costs range from $13,000 to $27,000. This includes the space, safety equipment, smashable items, and tools for smashing (like baseball bats or golf clubs). You can purchase many of your items from yard sales and thrift stores. You can charge by the hour or by the package—say $20 to throw 15 plates.
Safety is tantamount in a rage room, so invest in good protective equipment and be sure the room has space for gear and barriers, good ventilation, and strong dividers between booths.
Strange Business Ideas for Services
The service industry contributes the most to the US economy. People are often glad to pay someone to do something they don't want to do themselves. Crazy business ideas for services often seek a new twist on an already strong market. Here are some of the most viable:
10. Start a Niche Cleaning Service
The strangest ideas for cleaning businesses have paid off. If you like cleaning but don't want to deal with entire houses, consider some of these unusual specialties:
Dog poop
Trash cans
Baby strollers
Parking lots
Ceilings
Crime scenes (after the investigation!)
Porch and lanai cleaning
Green cleaning (any cleaning service but using organic products and methods)
You'll need to check industry standards and regulations as well as liability insurance. Some (like crime scene cleanup) may require training and certifications. However, for the most part, the investment is low—just cleaning products and tools—and it doesn't take a lot of skill.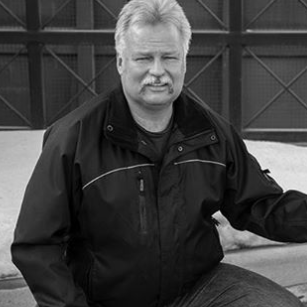 My business lays out a roadmap to help others start their own parking lot cleaning business. Startup costs are minimal (as low as $100 to start for basic litter collection tools), and the business can be based from your home. The major operating expense is gas and maintenance of your vehicle. It's possible to make up to $50,000 per year part time, $100,000 per year full time as a one-person operation, and much more if you employ an army of cleaners. Since work is performed after hours, when businesses are closed, people following our model can keep their full-time day job without conflict.
—Brian Winch, Owner, Cleanlots
11. Become a Lice Removal Technician
If you're OK with a little bit of yuckiness, then lice removal is an unconventional business idea that's profitable and steady business. The American Academy of Pediatrics said that 1.6% of American children have head lice and 3.6% have nits. That translates into millions of children. Licelifters says lice removal is a billion-dollar industry.
You'll need a salon or a mobile facility, lice removal equipment (combs, gown, gloves), and lice removal and treatment supplies. Then you'll need to learn how to remove lice. There are franchises, like Licelifters, that provide you with tools and training.
12. Become a Professional Organizer
Event organizing is a common enough business, but a strange business idea that plays off it is to hire yourself to organize a person's home, office, or even time. Professional organizers are not cleaners; rather, they help clients organize what is in their homes, downsize, and develop more efficient ways to handle their stuff. For productivity or time organizers, they do the same for people's tasks, inboxes, or emails.
Organizers can charge $35 to $85 an hour—even more for hoarders, corporate work, or financial organization—and it requires very little startup capital. However, there are certification programs and a national organization, the National Association of Productivity and Organizing Professionals.
Even the craziest business idea needs a firm foundation on the business side. Check out our article on how to start a business.
Weird Business Ideas for Pets
If you already have a farm, shelter, or rescue, then these funny ideas for business can help you make the most of a commodity you already have: your animals.
13. Rent Out Your Pets
This is probably a better side hustle for breeders or animal rescue, but there are people who will gladly pay for their kitty fix or to spend a few hours playing with a pup. Companies will rent animals as a stress-relief event for their people. Sometimes, people rent an animal first to see if it's a good match for their lifestyle. This applies to everything from puppies to chickens.
Not only do the customers benefit, but your animals get much-needed socialization. Plus, there's the possibility that the pet may be adopted or sold.
If your pet is a trained emotional support animal, you can offer your pets services to local colleges, schools, work places, and community centers.
14. Goat Landscaping
Goats love to eat—and the enterprising entrepreneur can turn that into profit. There's a booming business in goat landscaping, where you rent out your goats to chow down on someone else's yard. Owners love it because it's a pesticide-free solution, and you get your animals fed.
Goats are especially great for overgrown areas because they love all kinds of weeds—even poison ivy. It takes time; clearing a half-acre of brush and weeds can take a small herd of 20+ goats a few days. You can charge $400 to $1,000 an acre, depending on how many goats you use.
Funny Entrepreneur Ideas
Whether you're looking for a part-time job or something you can turn into a full-time business, these funny business ideas are services you can start on your own, right now, sometimes with little or no training. Some cater to very niche markets, so promotion is key. In addition to networking, you'll want to promote yourself heavily online and in local venues.
Joining gig and work-on-demand sites is another way to get your service out there for people who are actively looking. Our article suggests the best gig websites for finding workers, but check them out for finding jobs as well.
15. Dungeon Master for Hire
Yes, people will pay to play in live (in-person or online) Dungeons and Dragons campaigns. Dungeon Masters (DMs) charge players $20+ for a four-hour session. Most create their own campaigns (using 5th edition), but some may use premades like Pathfinder, or allow homebrew rules and creatures. If playing online, you should be familiar with tabletop software like Roll20 as well as chat software like Zoom.
A good D&D campaign does not just lead the members through an adventure like a video game, however. DMs need to be part planner, part storyteller, and part ringleader. They need to be able to pivot on the fly and go off-script depending on how the players act, whether it's taking out the Big Boss with a lucky crit one round into the fight or spending the entire evening flirting with the serving maids.
16. Be a Clown
It's literally a funny business idea, but the clown and performance industry itself is a serious industry. The average salary for clowns is $36,763 per year. While you don't need formal education, there are clown schools and classes for many of the skills needed to be a party performer.
Startup costs aren't much: costume and equipment, advertising, and transportation. Clowns don't always wear traditional circus clown attire. You may dress up as a superhero or fairy tale character, especially if you do children's parties. You may want to invest in a variety of costumes. You'll also want to know how to do some tricks to amuse your patrons, or tell jokes. Some suggestions:
Juggling
Acrobatics
Magic
Comedy
Music
Balloon animals
Face painting
Ventriloquism
17. Become a Bridesmaid for Hire
"Always a bridesmaid, never a bride" isn't such a bad idea if you're being paid for it. Professional bridesmaids can earn up to $200 per hour! But it's not just about wearing the dress and posing for photos. They can serve as day-of coordinators, keep an eye out for misbehaving guests, soothe ruffled feathers, and even be a shoulder to lean on when things get stressful.
You should be as quick with a safety pin as a kind word. You might run last-minute errands or toast the happy couple. Some brides even hire bridesmaids ahead of time to help with dress shopping or writing their vows. While you can enjoy the reception, you should stay sober. After all, this is your job, not your party.
There are companies that work with bridesmaids for hire, or you can post your services on Craigslist or make yourself known to wedding planners. Brides who hire often don't have close friends that can make it or whom they can trust to help keep things moving.
18. Become a Professional Cuddler
Are you a hugger? Professional cuddlers earn from $40,000 to $80,000 a year, charging as much as $100 an hour. Considered a kind of therapy, there is no licensing, but there are certification courses and a strict safety policy that includes being of legal age, setting personal boundaries, maintaining client confidentiality, and forbidding kissing or other sexual contact.
Cuddling is non-sexual. Cuddlers meet in an agreed-upon location and remain fully clothed. Some cuddlers even work virtually. This makes you accessible to clients who feel safer being physically alone. In that case, the client wraps themselves in a blanket while the cuddler stays with them online.
Did you know? There's a book on cuddling. The Cuddle Sutra defines 50 positions for sharing nonsexual physical contact. Get it for free. (Not all positions are suited for professional cuddling.)
19. Get Hired as a Designated Driver
If you don't mind driving other people's cars or dealing with drunks, then hiring yourself as a designated driver might be for you. Rather than using your own car, like Lyft, you hire yourself to drive other people home in their own car. This service also works for out-patients with medical or dental procedures that might still be under the influence of an anesthetic but need to get home.
These kinds of services charge as much as $40 plus mileage for an individual and $200 plus mileage for a group. Another advantage is that you get to drive some awesome cars, as the wealthy are often the patrons of this service.
Obviously, you need a driver's license and a good driving record. It helps if you can drive a variety of cars, including stick shifts. You also need a "chase car" to follow you or some other way to get you from your client's home back to yours. You can hire yourself through services like SafeRide or start your own designated driver service.
20. Help Clients With Their Hangovers
For some, getting home safe after a binge is not enough. Hangover helpers are there the morning after to help pick up the pieces, from a strong cup of coffee and some scrambled eggs to emergency cleanup (from an on-location party or well … you know).
Hangover Helpers charges $260 to clean after a party but does not list how much to simply help with recovery. You might look at how much a personal assistant charges in your area. You should also know the most common hangover cures.
21. Become Virtual Dating Assistants
This is a new take on the traditional matchmaker. Virtual dating assistants take over the client's online dating profile. They perfect the profile to attract the matches their client is looking for, then screen the candidates, send out first messages, and even coach clients on making a great first date. Some add photography services.
On the other side of the spectrum, virtual dating assistants act as actual matchmakers, conducting interviews with their clients and matching them to other clients on their lists.
You're working with people's hearts, so this is not a job to be taken lightly. Many sites require their professionals to have a degree in psychology, experience with online dating, and additional training. If you're a hopeful romantic, however, this can make a rewarding career.
22. I Wear Your Shirt—and Other Unique Advertising
Jason Zook loved wearing T-shirts, so he wrote to companies asking them to pay him to wear their T-shirt for a day. He'd wear it around town, take a photo of himself, and post it on the internet. In four years, he made over $100,000 just by wearing T-shirts!
If you can come up with a unique way to promote people's products, then you may have the start of a funny business idea that might pay off. For ideas like Zook's, it pays if you have a large online following, but if your idea is quirky enough, you might build that following quickly.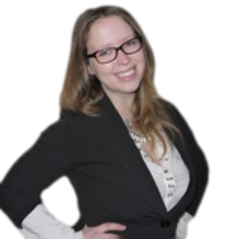 If your demographic overlaps with any of your local pizzerias, then consider this idea that has proven successful for me.
Go in and let them know you have a community outreach program at your company and that you would like to pay for an ad for them. Let them know you'll be creating a double-sided ad with your deal or ad on one side and whatever deal they want on the other side. You'll pay to print them and ask that they staple it to every pizza box for a month (which could be thousands, by the way). You can distribute them to your community or via email, on Facebook, and so on as a cobranded community deal.
Your shared demo will appreciate the community-based vibe and the deal, and you've now built trust and a relationship with local businesses.
—Lori Ramas, Business Efficiency Expert, Relezant
23. Become a Professional Mourner
This strange business idea has a formal name—moirologist—and harkens back to ancient history. Moirologists are actors hired by families to attend funerals and wakes. They express sorrow and take part in the usual customs. While many are simply hired to sit quietly, some are asked to cry, talk about the deceased, and comfort the family. Like with weddings, people may want a large funeral for status or a sense of obligation to the deceased, yet actual family and friends may not be able to travel to attend.
There are no set qualifications or training, although some acting experience is a plus. You should have a black suit (or other appropriate attire)…unless the will calls for you to wear a red dress and pose mysteriously in the distance.
24. Host City Tours
The sightseeing industry took a huge hit with COVID-19, but that can be good news for the entrepreneur who loves her city, as there are lots of opportunities. There was a CAGR increase of 8.1% in 2023, so the industry is springing back. Guided tours account for 10%–15% of the global tourism industry.
To run a successful city tour business, you need to know your city—not just the history and common areas, but the niche restaurant yet to be discovered, the best place to get souvenirs or unique mementos, and even the areas that should be avoided. Find out, too, why people come to your city and then plan tours around those interests; for example, if food is a draw, plan a foodie tour; if it's art, plan museums ending with a visit to a local art studio.
You'll want to get to know your local tourism board as well as local stores, galleries, and restaurants. You should also consider the best way to see your town: walking, trolley, bike? Tour guides need to be licensed as well. Tour pricing will depend on area, scope, and means of transportation.
25. Be a Professional Friend
If you're an extrovert who's a good listener, then professional friendship might fill your need for socializing while making you some cash. Professional friends meet clients in public to do activities together, share a meal, or just talk. Some people use it to find a plus-one for a wedding or party or even to go to a concert or show. Some sites charge as much as $50 an hour, and you can negotiate how much of the activities the client pays for.
Of course, there's a darker side to being a professional friend. "Offer your friendship for cash, and you get a dazzling array of folks who just … don't know how to be around people," writes Cracked Magazine. It listed real-world examples of people who hired friends then pranked them by pretending to drown, jumped into the ball pit at a McDonald's, or invited them to a stakeout in case things got violent.
Some companies offer virtual services for people wanting to make friends in other countries; it can be a great way to share the love of your local area or country while getting to know other cultures. In this case, like with hosting city tours, you should bone up on local history and culture.
Crazy Business Ideas Using AI
Artificial intelligence (AI), particularly ChatGPT, is all the rage right now, but it's a growing field. A creative mind can find ways to use AI for all kinds of strange business ideas. We list a few but don't limit yourself. Also consider using AI to help improve any business you are in. Here are a couple of examples:
Clown business? Ask ChatGPT for knock-knock jokes
City tours? Ask ChatGPT for a summary of a local attraction
Bridesmaid? ChatGPT can help with wedding toasts
Weird deliveries? Use Midjourney for themed images or ChatGPT for funny lines
Did you know? ChaptGPT's data ends with 2021, so you may not get the most current information. However, if you pay for ChatGPT Plus, it can also search the web for answers. Other AI, like Google Bard, has more recent data.
26. Build a Niche App
It's easier than ever to create your own mobile app, so the real key is finding some unique need and filling it. Here are a few ideas that have worked in the past:
Laugh track apps
Match pets with owners
Breakup guides
Demotivational sayings
There are plenty of online videos and tutorials on how to make an app, but if you hire someone, it can cost tens of thousands of dollars. You still need coding experience, but ChatGPT can assist you with checking the market for competition, providing hints for specific steps, writing plug-in code, and editing and revising your code. It can also supply next steps. David Gewirtz at ZDNet provides an in-depth how-to.
27. Turn into a Prompt Expert
A lot of people want to take advantage of ChatGPT but lack the skill or the patience to create the prompts that will give them the best answer. That's where this business comes in. You can hire out your services, create and sell useful prompts, or offer courses on how to make an effective ChatGPT prompt.
This business works not just for ChatGPT, but for other AI use as well, such as for AI image generators like Midjourney.
28. Create Videos With AI
ChatGPT has been lauded for being able to do a number of things, but videos? Yep! There's a plug-in for it: Visla. With Visla installed you can set up your prompt to have ChatGPT outline a video and create it once you approve. It uses ChatGPT for the script, copyright-free images, and voice-overs.
You can create any kind of video you want, from advertising to comedy, and they are yours to use or sell.
29. Create Specialty Drinks
IntelligentX, a London-based company, sells specialty beers brewed by AI. Customers create a profile, choose their preferences, then tell the platform what appeals to them. The AI learns from multiple inputs from customers and tells the master brewer what to make. If you're a microbrewery, you might be able to try something similar. If you've always dreamed of opening your own bar, you might give an unexpected spin by letting your AI recommend drinks based on input from the customers.
30. Use AI to Read Emotions
Technology exists to read human emotions. Programs like Affectiva use biometric feedback mechanisms, artificial intelligence, computer vision, and speech analytics to identify human emotional states. Businesses hire people to use these programs to assess meetings or presentations, but there are plenty of other places where this could be useful such as:
Advertising
Legal proceedings
Performances
Team building
Customer service
Use ChatGPT for business ideas. Still not sure what strange business idea might appeal to you? Consider asking ChatGPT.
Bottom Line
Creativity will help you go a long way as a small business owner, and might just be your secret to success. Whether you're looking for your next business venture or want to give some spark to your existing one, use our list of crazy business ideas to inspire your imagination.