6 Eye-catching Small Business Packaging Ideas
As the ecommerce market is getting more and more saturated, creative packaging is becoming a key way for small businesses to stand out from the competition. To foster a positive customer experience and help build brand loyalty, we recommend using branded or unique shipping materials.
While custom packaging might be more expensive than your standard shipping materials, it is a part of making your brand stick in peoples' minds and creating a positive experience even without a physical storefront. Here, we will look at how you can customize your shipping materials from the inside out.
Shipping Container Customizations
For an ecommerce business, think of your shipping container like a storefront. Just like a stunning window display, a well-designed shipping container will leave a positive first impression on your customers and will tell them how they should think about your brand.
Here, we will take a look at three different types of shipping container customizations, at three different price points, as well as creative examples of each kind of customization.
1. Fully Customized Packaging
Price: $5.00–$40.00 per custom box (depending on size and extent of customization)
Fully custom packaging are boxes, mailers, or other kinds of shipping containers that are fully customized with your brand and other design features that can be both in and outside of the container. This means that fully custom shipping materials are those that have been branded and designed beyond just adding their logo, and have created a more custom and brand-facing experience.
This type of creative custom packaging is typically your most expensive, but will also create the biggest impact. Typically, you see this kind of packaging for higher-end goods or subscription services.
For example, FabFitFun (FFF), a high-end seasonal beauty box subscription company, creates new seasonal boxes for each of its quarterly deliveries. These four boxes and the goods inside are the only chances that FFF will get to make positive impressions on its customers and keep them coming back. So, it makes sense that FFF invests heavily in its packaging materials to maximize customer experience and brand impact.
Here is a picture of FFF's packaging and some photos of other fully custom packaging ideas for your small business.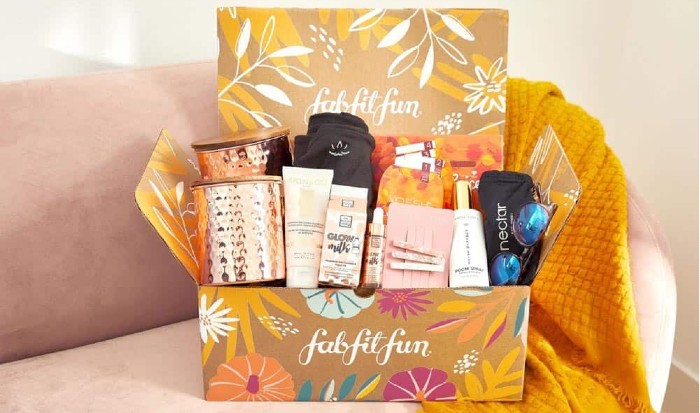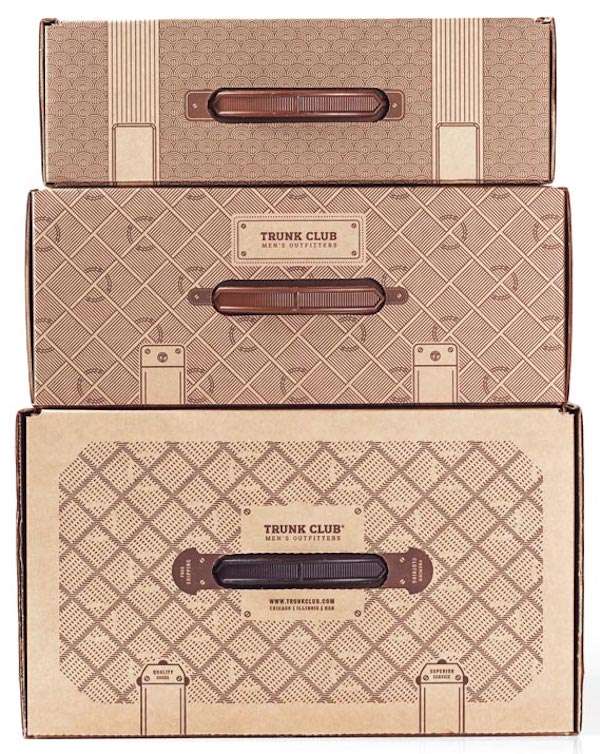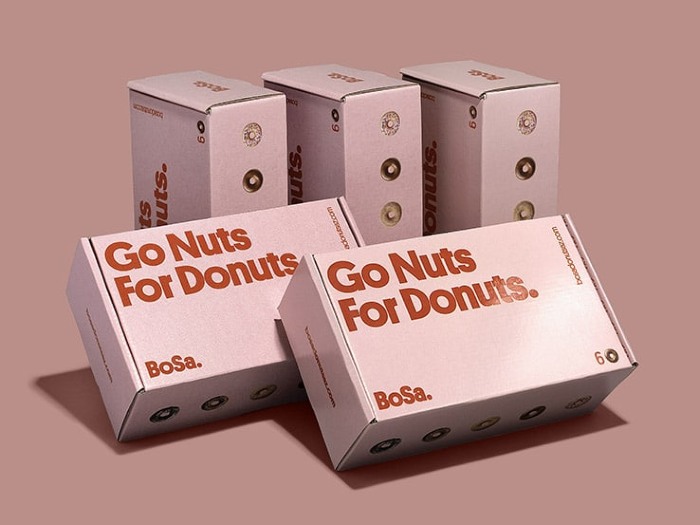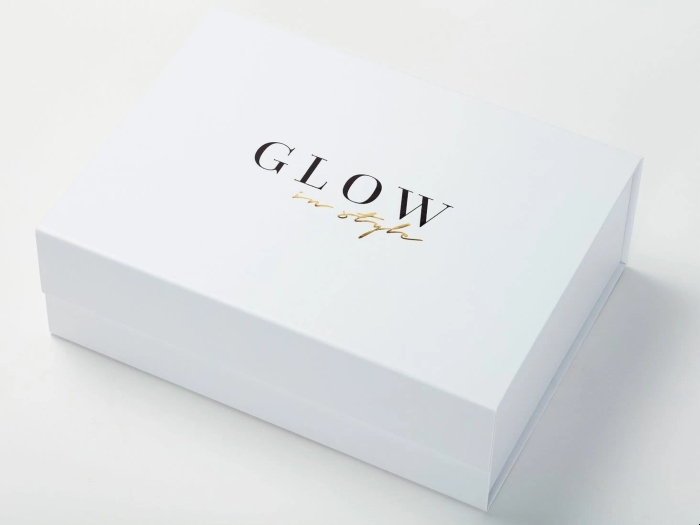 2. Printed Stock Packaging
Price: $1.25–$20 per piece (depending on size and extent of customization)
Printed stock boxes are another option for adding a custom touch to your packaging. Printed stock boxes take a stock box or other shipping container and add your logo to the outside. This type of customization is a great way to drive your brand name home and increase recognition without adding a large cost to your materials.
For this type of custom packaging, you will want to ensure that the placement of your logo is prominent—placed facing right-side-up, either on the top or on the front of the box. Also, be sure to use an ink dark enough to create contrast for best visibility.
Here are a couple of creative examples of printed stock boxes.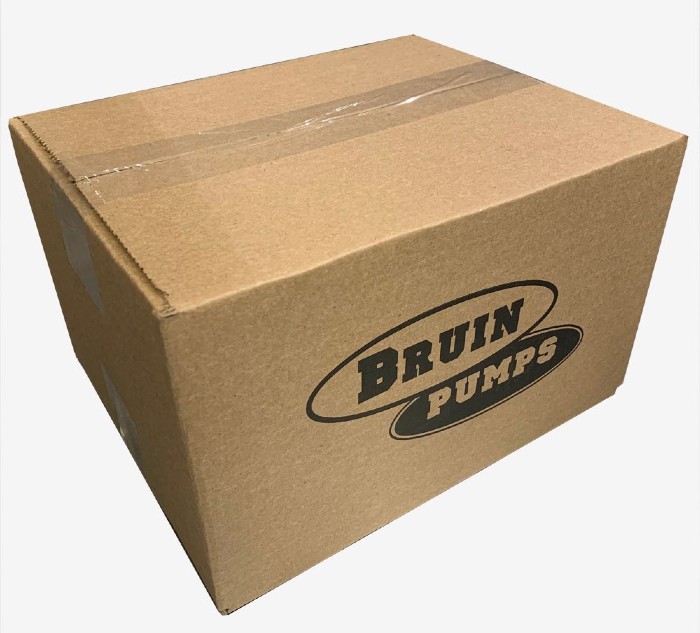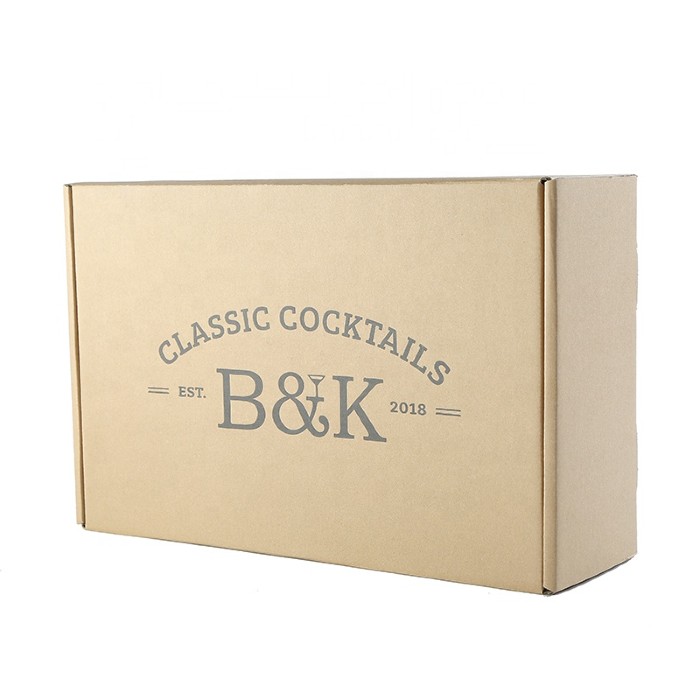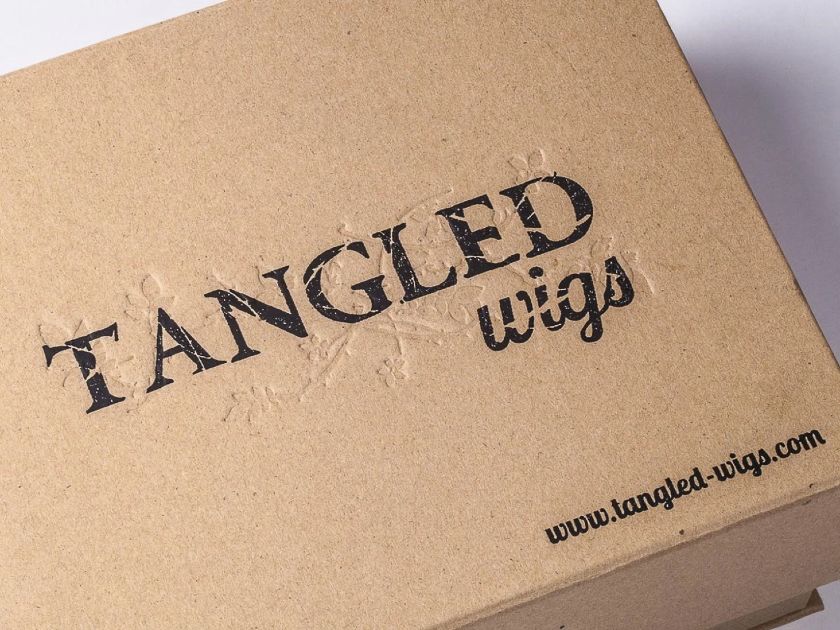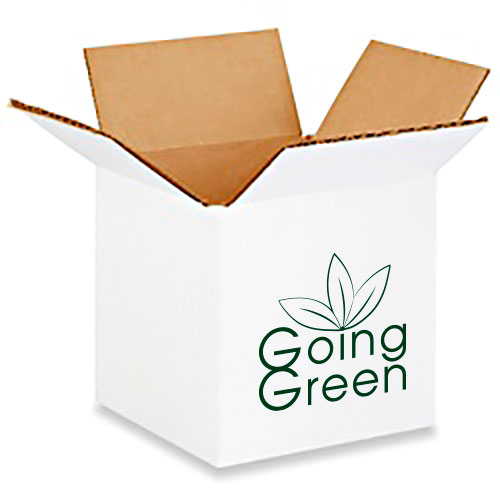 TIP: A logo and brand identity that you can use across many applications is the key to pulling off any kind of custom packaging. If you're serious about building a distinctive brand, we recommend DesignBro. It will pair you with a branding and graphic design expert who will help you design and create a custom logo for your business.
3. Exterior Logo Stickers
Price: $0.06–$7.00 per sticker (depending on size and extent of customization)
Another feature that you can add to the exterior of your shipping materials for an added touch of customization is a logo sticker. This is your most cost-effective branding option and, once the stickers and boxes are ordered, the assembly can be done in-house to save even more on cost.
Here are some examples of effective packaging logo stickers.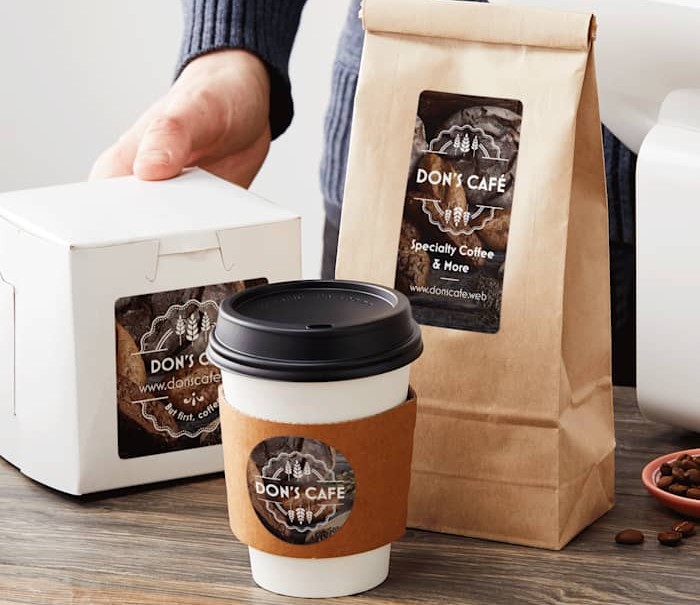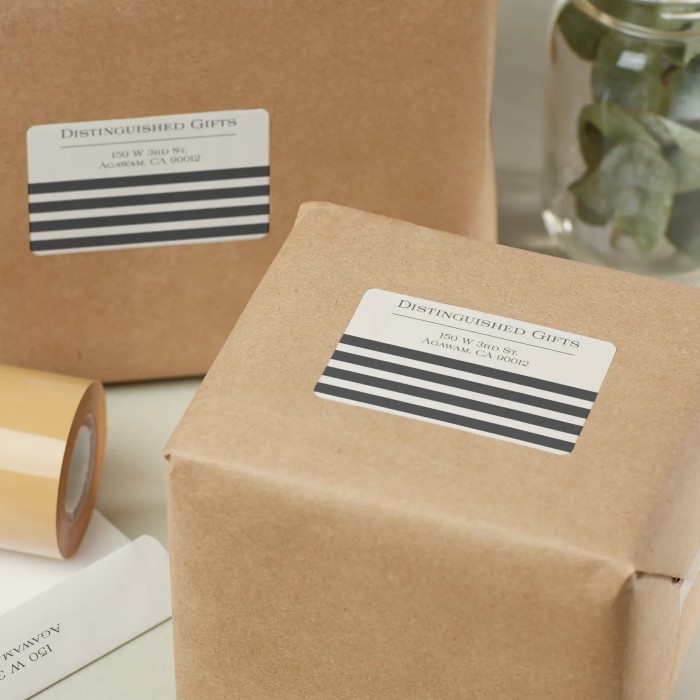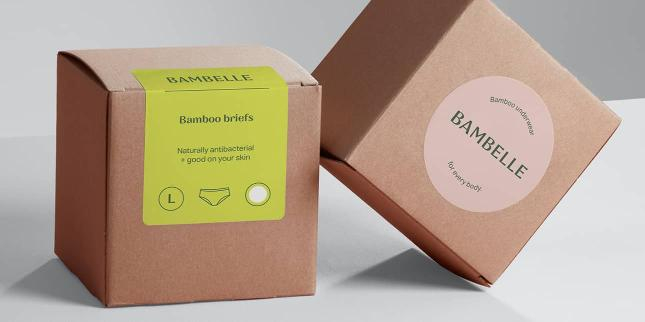 Package Insert Customizations
In addition to the outside of your shipping container, you can also add creative custom touches to the inside of your packages. Maybe you add a note on branded stationery, you wrap your product with tissue and use a logo sticker as the seal, or you add a fun branded decal that people can stick on their water bottles. This is a great opportunity to make your "unboxing" experience special, add some brand recognition, and elevate your products.
Here we will look at some creative ways that you can fill your packages and add a custom feature to your brand experience.
4. Thank You Notes and Offer Cards
Price: $0.05–$1.00 per card (depending on customizations and stationary quality)
Adding a handwritten thank you note, signing your name on a preprinted card, or attaching a coupon voucher for your shopper's next purchase is an easy and cost-effective way to add a personal touch to your packaging. Cards and notes offer another way for customers to engage with your business and will help people remember you the next time they're shopping. In this hectic, impersonal day and age, it might even impress them so much that they share their experience via social media.
At my boutique, for example, we would add handwritten thank you notes for any purchases over $200. Women loved to receive these notes, and they helped us to get them as repeat clients and even get a few social media features. They were easy to make—our owners would pick up blank stationery, and when we had downtime in the store, we would fill them out with personalized notes.
TIP: It is easy to find stationary on a creative marketplace like Etsy. With its extensive selection of retailers, you can find cards, custom stationery, and pre-printed notes in a variety of styles and price points. For bulk pre-printed, custom cards, Vistaprint will be your best option.
Here are a few more creative examples of businesses that have added notes and cards to their packaging.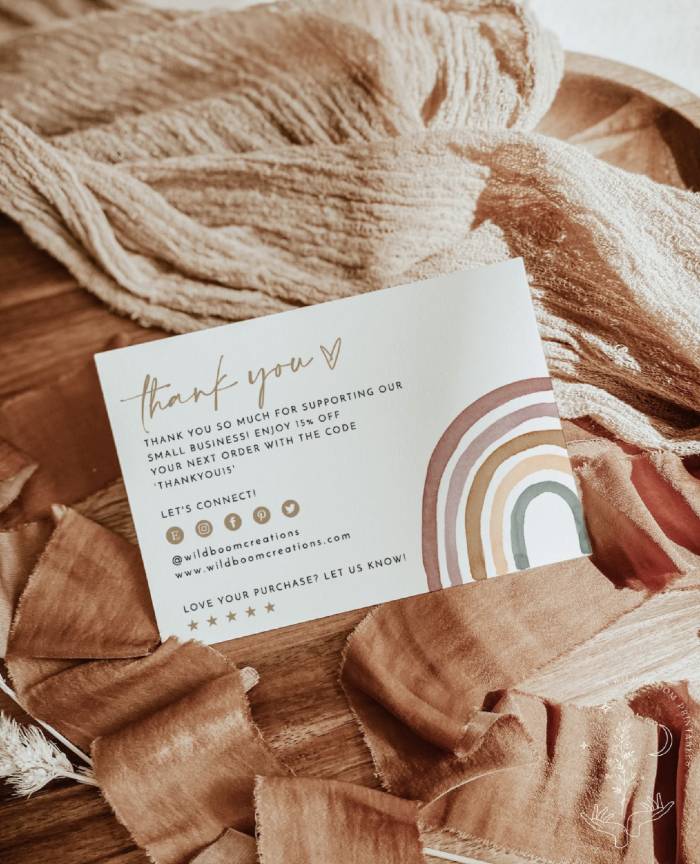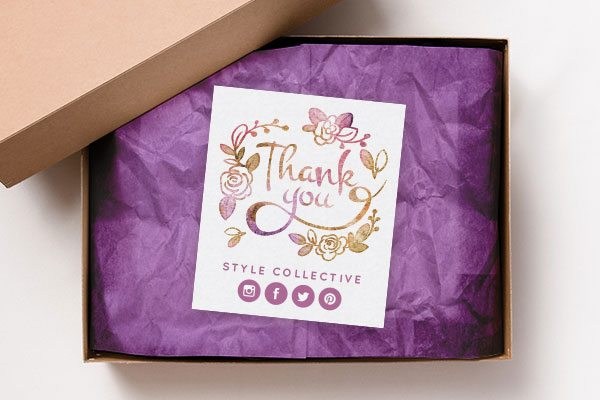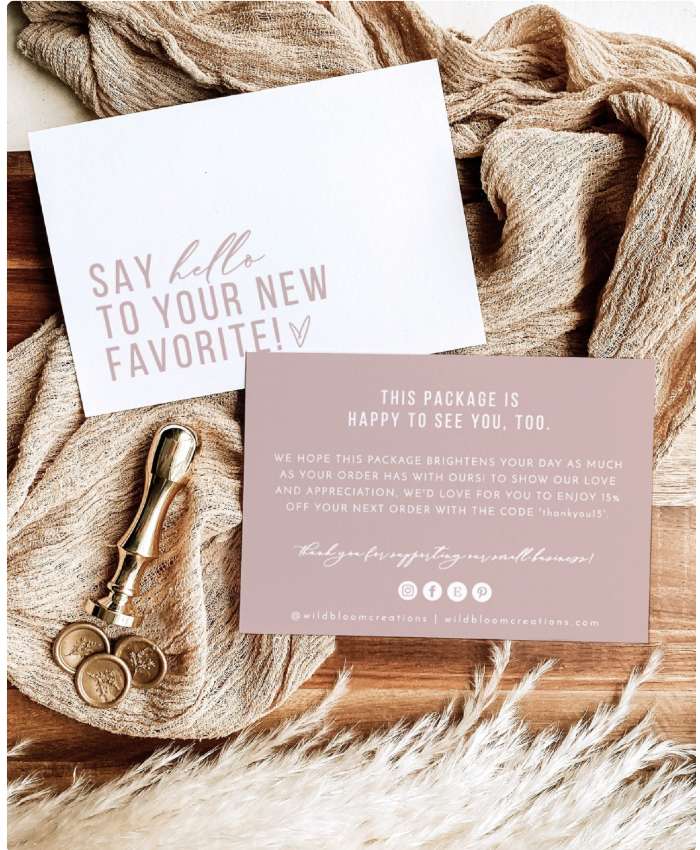 5. Logo Tags or Stickers
Price: $0.10–$2.00 (depending on material and size)
Adding a custom logo tag or sticker to your packaging is a great way to add a small personalized twist, without having to break the bank. Typically, you see custom tags attached to clothing, to less expensive trinket items, and on the outside of box products. Vistaprint is a great resource for printing custom logo tags.
Here are a few good examples of logo tags and stickers in action.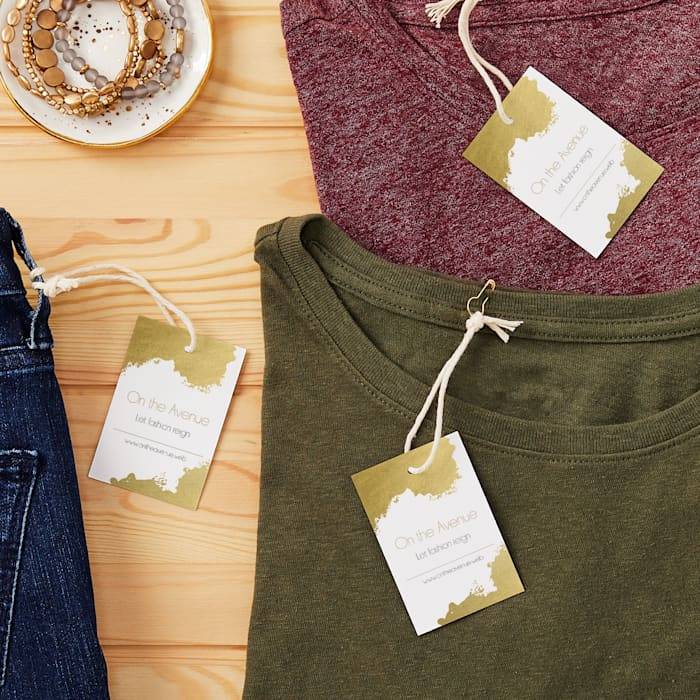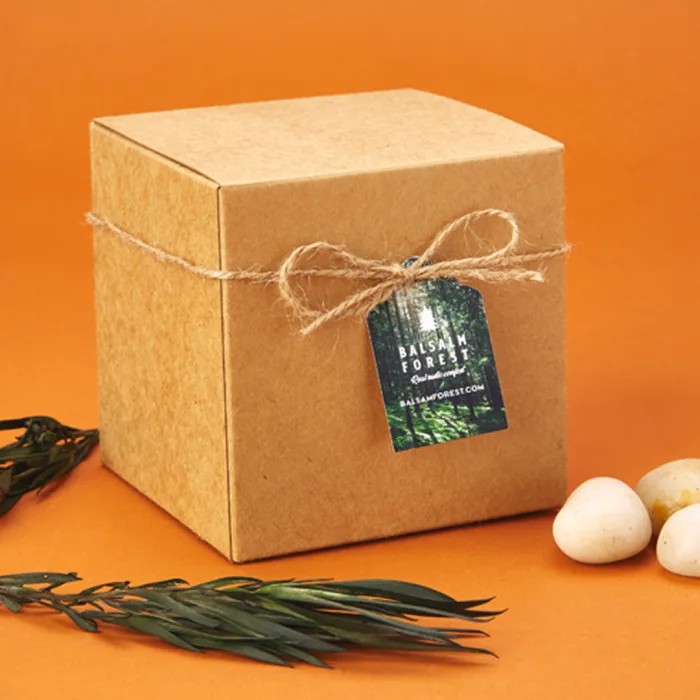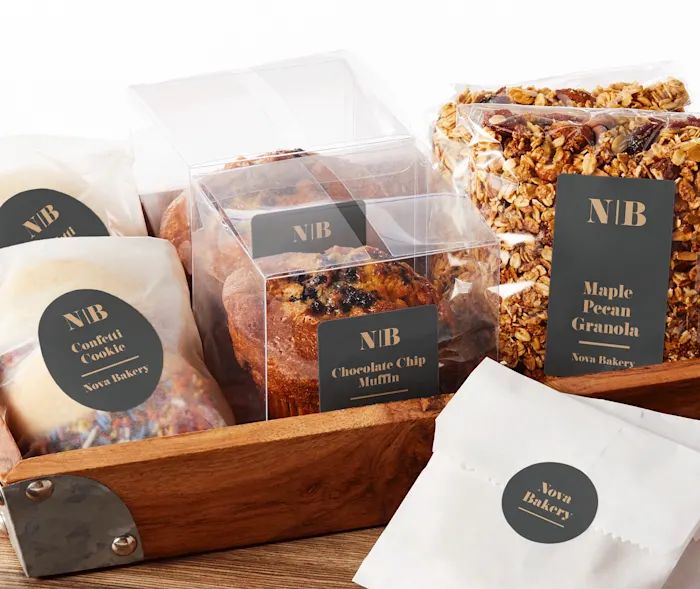 6. Custom Tissue Paper and Inner Packaging
Price: $0.02–$4.00 (depending on material and size)
Another way that you can elevate your packaging and add a personalized touch to reinforce your brand is to wrap individual products within your packages. This will show your customers that you took care with their order and that their goods are valuable. Additionally, it will make your brand stick out, and if you use custom tissue paper or other branded elements, this is another opportunity to reinforce brand recognition.
Consider wrapping merchandise like clothing or textiles in tissue paper, glass goods in well-protected boxes, and jewelry in small cushioned containers. Some goods will need extra protection, and others just give a better presentation when wrapped. Whatever your reason, consider branding your interior wrapping materials.
Here are a few strong examples of interior packaging that create a more luxurious experience and reinforce the brand.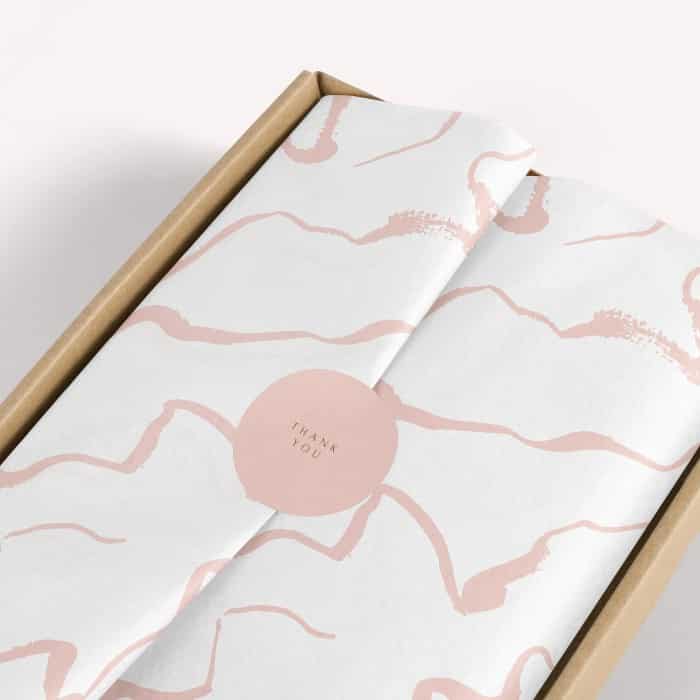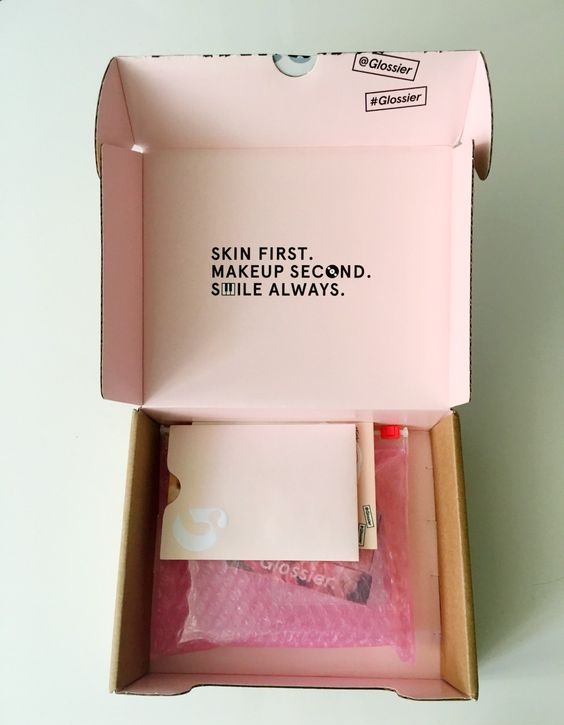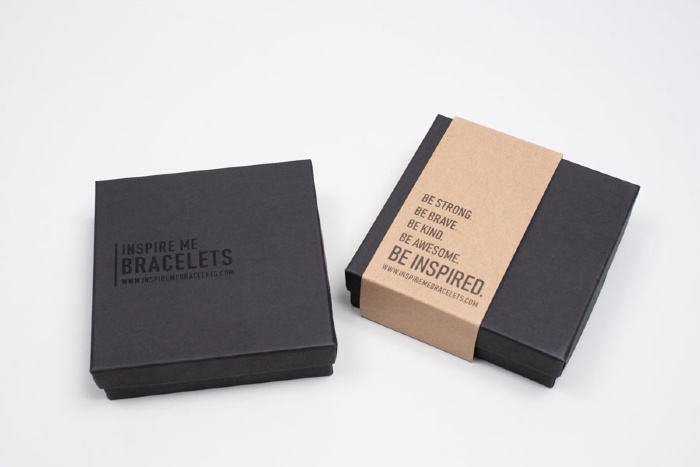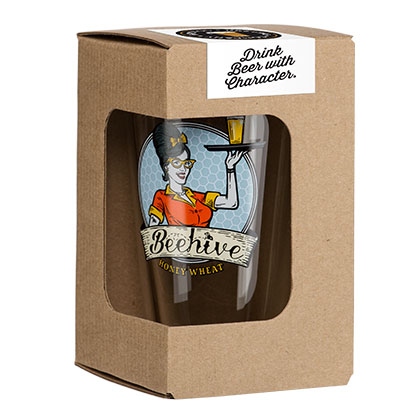 Bottom Line
Creative packaging can help you to elevate your brand experience and boost customer recognition. Here we looked at some of the best ways that you can customize your packaging from the inside out. Whether you can only spend a couple of cents on a few stickers or you want to invest several dollars into fully customizing your packaging, there are options here that will work for you.
You May Also Like …