The best customer engagement strategy focuses on the customers' interests and needs. It is ideally an all-in-one solution that provides customers with value, addresses their common concerns, and makes them want to interact more with your brand. Below, we identify the best customer engagement strategies that can help businesses boost their sales and enumerate customer engagement metrics that businesses must follow.
Did You Know?
Customer engagement is often confused with customer satisfaction and customer experience. While they are interconnected, they are distinct terms. Customer engagement refers to how the consumer interacts with your brand across all platforms; customer experience is how the consumer perceives your brand based on what they see, hear, or learn; and customer satisfaction is how much the consumer likes their experience or interaction with your brand.
1. Identify Your Ideal Customers
Before you develop any customer engagement activities, you first need to know who your ideal customers are and how they interact with your business. Start by mapping your customer journey and develop a customer persona to guide your lead generation and marketing efforts. Then, you can come up with customer engagement ideas to engage every persona in a way that appeals to them.
2. Build a Brand Voice
Differentiate your business from others by building a unique brand voice, which personifies your business and makes it more relatable to your customers. When building your brand voice, you need to consider some important factors. These include your mission statement, company values, target audience, best-performing content, and top competitors.
For example, if you are promoting sportswear, it is best to adopt a friendly, positive, and motivating brand voice. If you sell glamorous jewelry, you might build a brand voice that is both elegant and sweet to get your audience to engage with your brand. They might promote it on Instagram with the help of a young model dressed in an elegant gown, for example. Once you determine the right brand personality, use it whenever you share content and engage with your customer base on social media.
3. Create Valuable Content
Provide your customers with helpful and relevant content to address their needs and challenges. You can publish videos, blogs, and social posts that contain practical tips and product updates your customers will find useful. For instance, software companies could regularly publish new features added to their products. Creating valuable content like this can help ensure that your existing customers seek you out when they are looking for answers.
CRM providers, like HubSpot CRM, offer free downloadable templates for your content marketing campaigns. You can choose from various types of templates for blog posts, e-books, memos, press releases, social media graphics, and infographics.
4. Personalize the Customer Experience
Use customer data and surveys to gain insights into how you can personalize customer interactions. These could include their preferred cadence of communication, message format, and location-based recommendations. You could also speed up the checkout experience by using saved payment information and preferences. Providing unique touches like these let them know that you are paying attention to their likes and needs.
When customizing client interactions, it is vital to strike a balance between personalization and privacy. Before anything else, use your email marketing to send out a survey asking your customers which data they are willing to share with you in exchange for a tailored experience. This move helps assure customers that their information is secure and builds trust with them.
For example, a clothing company asks customers what their favorite clothing items and accessories are. Based on the survey responses, the company sends them monthly or quarterly recommendations that feature the latest products for the season.
You can use the Journey Builder of Zoho CRM to create unique engagement techniques for every client. It has a journey template gallery with a number of marketing flows to choose from. In addition, you'll save time by using its pre-designed templates to create personalized messages for your customers.
5. Streamline Your Engagement Process
Use the right tools to streamline your engagement process. Customer relationship management (CRM) systems, like Salesforce, offer tools for engaging with customers and enable you to organize and automate your strategies to create a seamless customer experience across various channels.
Salesforce helps your sales, marketing, service, commerce, and IT departments work more efficiently by providing an integrated platform called Customer 360, where they can all engage with customers. You can also personalize customer experiences using artificial intelligence. Plus, the sales automation and enablement tools help boost your team's productivity.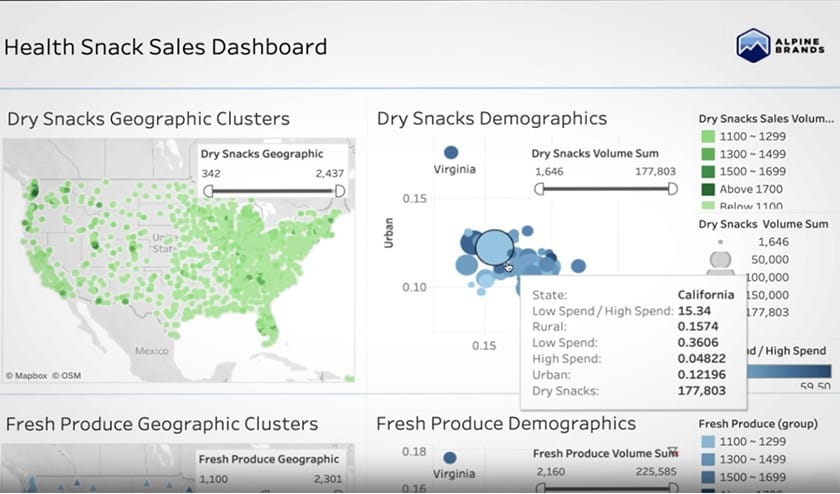 ---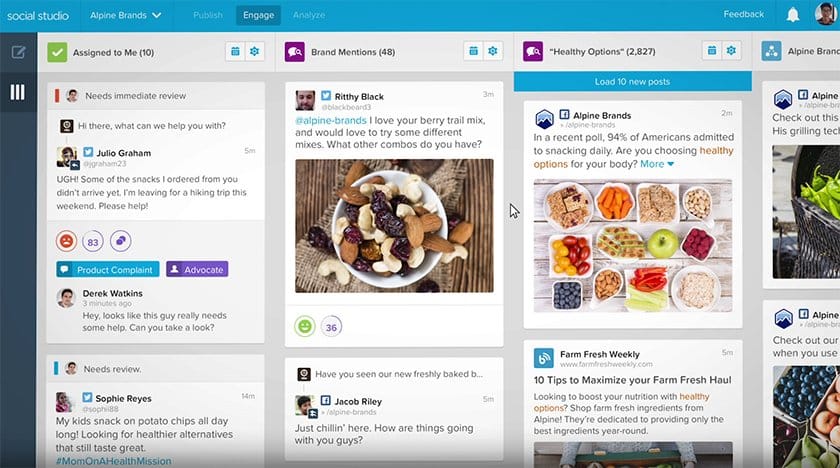 ---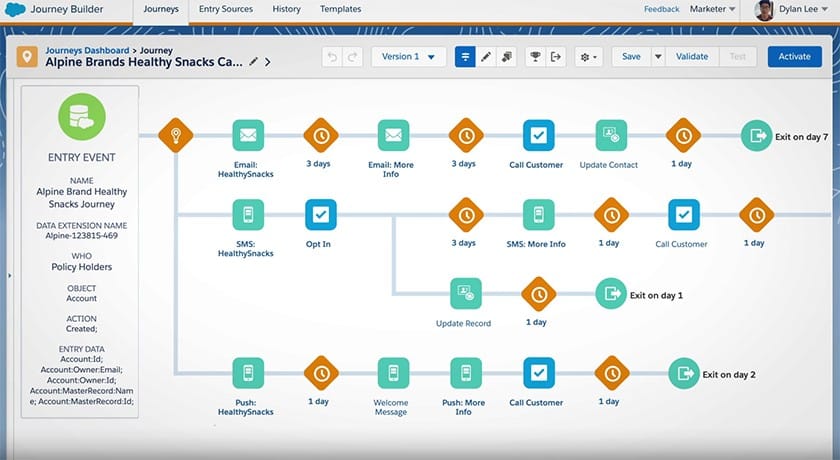 ---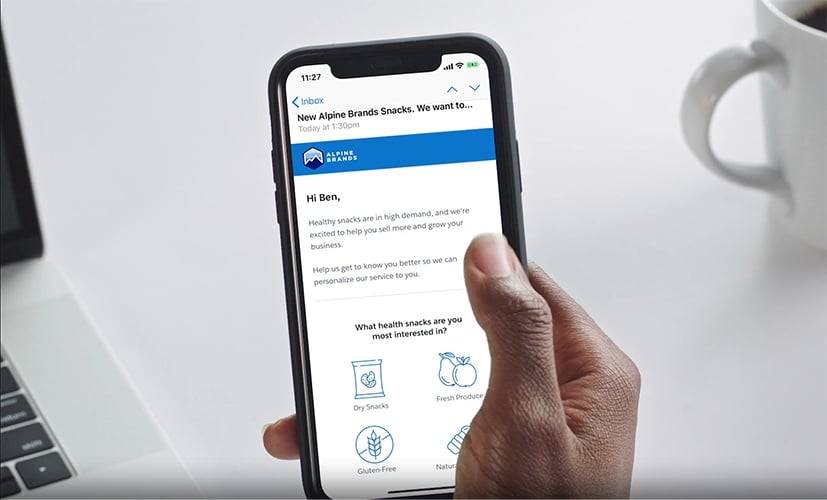 ---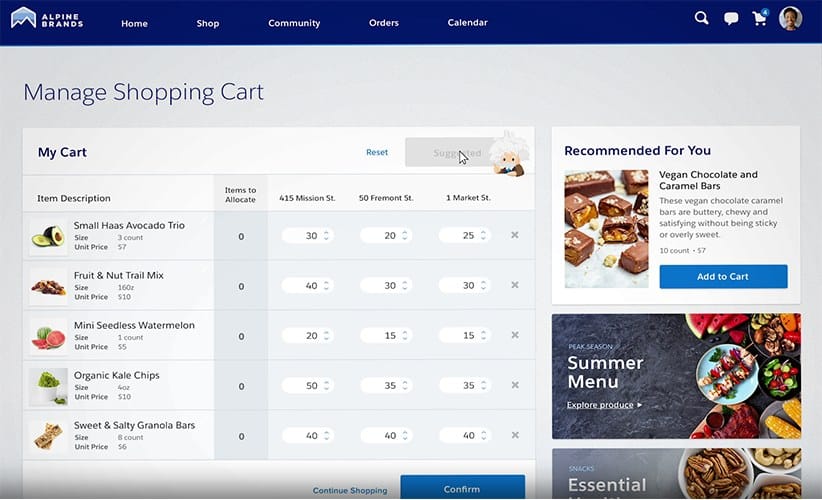 ---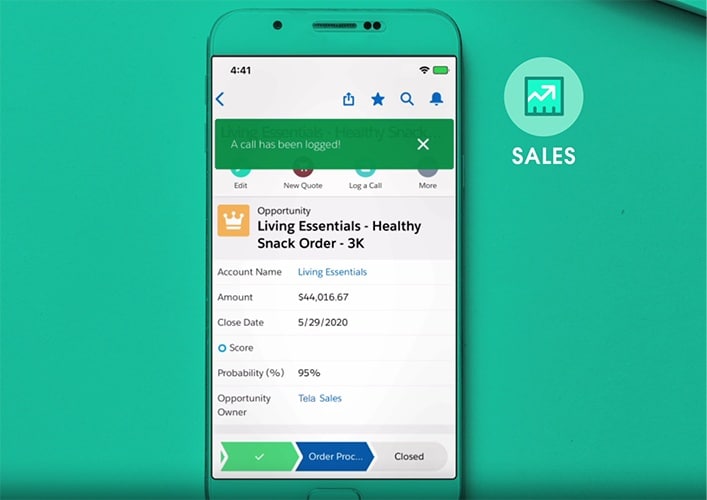 ---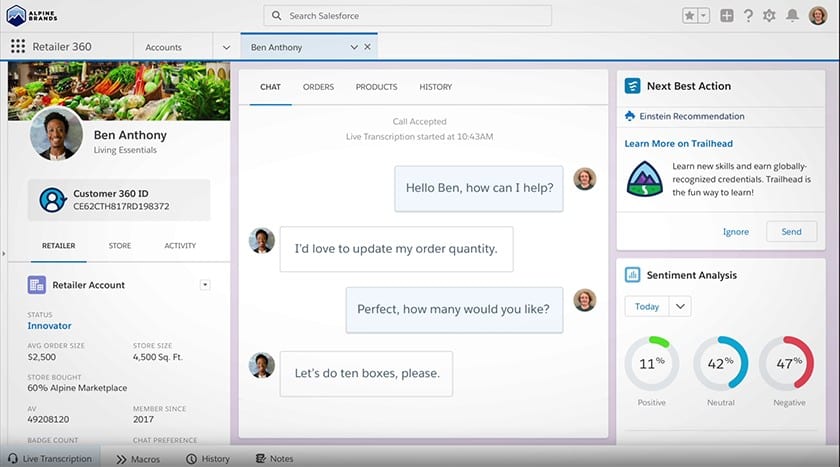 ---
6. Provide Benefits to Loyal Customers
Start a loyalty program to reward your loyal customers and to help boost customer retention. You could give them discounts or freebies on their future purchases. Some companies offer buyers points for every transaction, and these could be accumulated and redeemed as discounts or small accessories. As part of your loyalty program, you could also offer other free benefits like access to exclusive webinars on topics they might be interested in.
7. Gather & Address Customer Feedback
Customer feedback is a great way to gauge how satisfied your customers are with your product or service. Use your CRM or sales engagement platform to collect technical, quantitative, and qualitative data to help you better understand your customers' experience. Don't be afraid to encounter negative feedback because it allows you to learn how to improve your product or service.
Another way to gather feedback is to encourage your customers to leave honest reviews about your company. You can send them a Google review link that leads to your Google My Business page, then you can share these reviews on your website or add them to your purchase confirmation email. Reviews serve as a form of social proof that can help establish trust with your customers.
Freshdesk has a built-in Customer Satisfaction Survey functionality you can use with every support ticket. With the platform, you can create and send up to 10 satisfaction surveys per account to your customers. It also provides you with reports that you can use to analyze agent performance.
8. Hold Social Media Contests
Social media is a valuable platform for active engagement with customers. You can host photo contests that people can share across multiple social platforms. Reward winners with giveaways from a product line you are currently promoting to boost your engagement and product visibility. For instance, a shoe company could host a contest for the best outfit coordinated with their latest pair of loafers. The winner with the most "likes" gets a free pair of footwear from your company.
9. Set Up a Customer Success Center
According to HubSpot, 69% of customers try to resolve issues on their own first before asking for help from an agent. Unfortunately, only a few companies offer self-service options like a knowledge base or a page for frequently asked questions (FAQs). Setting up a customer success center allows customers to get timely access to their most pressing questions and helps them gather information about your product before making a sound buying decision.
A program like HubSpot CRM offers a Service Hub that allows you to create a knowledge base your customers can access. It features a drag-and-drop editor that allows you to organize the order of categories and articles in your knowledge base. You can also improve article search results by tagging the articles with keywords or phrases that readers commonly use to find helpful articles.
10. Support Your Service Team
A HubSpot Customer Acquisition Study found that 93% of consumers are more likely to make repeat purchases at companies with excellent customer service. Aside from implementing creative customer engagement ideas, it is crucial to support your customer service reps and team, as they are the ones who primarily interact with your consumers.
Some of the things that you can do to keep your team happy and motivated include providing them with the right technology and training and rewarding high performance. When team members are well taken care of and feel both appreciated and supported, they are better able to deliver excellent customer experiences.
How to Measure Customer Engagement
We monitor certain metrics to measure the relationship between your client engagement activities and customer reactions. The set of metrics that you use to define customer engagement may vary depending on the nature of your business. However, the ones enumerated below are relevant across various industries.
The Net Promoter Score (NPS) measures your customers' trust in your products and services and their willingness to recommend your business to others. The NPS survey is generally composed of two questions:
Rating question: Asks your customer to rate your product or service using a scale of 0 to 10
Ex.: "On a scale from 0 to 10, how likely are you to recommend our software to others?"
Open-ended question: Asks your customers why they gave the specific rating to your product or service.
Ex.: "What is the primary reason for the score you gave our software?"
In general, a score below zero is considered bad and 0 to 30 is an acceptable NPS. A score that falls between 30 and 50 is considered good, while 50 or more is classified as excellent. However, there are other factors that we also need to take into account, like competitor and personal benchmarks. For instance, your NPS may be 25 but most of your competitors have lower scores, so you are still better than them. Also, if your NPS is 25 but the previous is 5, then that could be considered an improvement.
To compute your NPS, subtract the percentage of detractors from the percentage of promoters and multiply the result by 100.
So, if 50% (0.50) of the survey respondents were promoters and 10% (0.10) of them were detractors, the difference is 0.40. When you multiply that by 100, you get an NPS of 40.
---
The Customer Satisfaction (CSAT) score measures a customer's level of satisfaction after their interaction with your brand. It helps you pinpoint which areas in your client engagement strategies need more training or improvement. This is determined through a quick feedback question sent after a customer experience. Respondents are usually asked to rate a product or service on a rating scale.
In general, the higher your CSAT score is, the better. However, there is no specific benchmark that defines what "good" is across all industries. For example, the CSAT benchmark for American airlines is 75%, based on the American Customer Satisfaction Index (ACSI). On the other hand, the CSAT benchmark for the American hospitality industry is 69%.
To compute your average CSAT score, divide the sum of all positive responses (4–5 or 6–10, depending on your scale) by the total number of responses collected. Then, multiply the result by 100 to get the percentage that represents your satisfied customers.
For instance, 65 out of 100 respondents have rated your company with 4 and 5 on a one-to-five rating scale. Divide 65 by 100 and multiply the result by 100. This gives you a CSAT score of 65%.
---
Bounce rate is the percentage of website visitors who leave your site without initiating any action or visiting another page. This determines how appealing your website is to your visitors. Those dissatisfied with your content and the user experience you provide will most likely bounce off to another website. That said, it is important to incorporate quality content and seamless user experience in your client engagement strategy.
A bounce rate within the range of 26% to 40% is considered excellent, 41% to 55% is average, and 56% to 70% is high. A low bounce rate means the visitors are spending time on your page and clicking on the links. The ideal bounce rate varies across industries, depending on several factors, such as visitor's intention, traffic channel used (direct visit, email, social, etc.), and the device used. The optimal bounce rate for ecommerce sites is 35%, 44% for news and media, and 23% for streaming sites.
To manually calculate the Bounce Rate of a page, divide the total number of one-page visits by the total number of entries to a website, then multiply the result by 100. You can also use Google Analytics to automatically track your Bounce Rate.
Let's say your home page has a total of 500 visitors for this month, and there are 250 who left without clicking on a second page. Divide 250 by 500 and multiply the result by 100. The Bounce Rate of that page is 50%.
---
This metric refers to how happy your customers are with your brand based on how frequently they are returning. Stickiness is an effective way to predict how likely they are to stick with your product or service. It also tells you if your brand is providing value to your consumers. This metric is usually monitored by startups that need to build momentum, raise brand awareness, and improve customer engagement.
Across all industries, a 20% stickiness rate is already considered good. If it rises to 25%, then that is an excellent rating. This metric is influenced by several factors that include the type of your product or business, the desired usage, and the stage of the product life cycle. For instance, new products generally start with a low stickiness rate that could later increase as the product gains repeat customers.
To calculate the Stickiness of your product, divide your Daily Active Users (DAUs) by the Monthly Active Users (MAUs). Multiply the result by 100.
For example, you have 2,500 DAUs and 500 MAUs. Divide 2,500 by 5,000 to get the ratio of the MAUs to DAUs. Multiply the result by 100 to get the percentage of Stickiness, which is 50%.
---
---
Bottom Line
Implementing the right customer engagement strategy will improve customer experiences, lead to higher customer retention rates, and help you attract more new customers in the long run. You should also measure the success of your customer engagement activities to determine areas for improvement in your strategies.
You May Also Like …