13 Customer Engagement Strategies & Tips to Boost Sales in 2022
This article is part of a larger series on POS Systems.
The future of retail depends heavily on customer engagement strategies that keep engagements positive and consistent. Even before the pandemic, shoppers were becoming more open to paying a premium for goods and services in exchange for a better customer experience. In response, online store owners are finding ways to connect with shoppers, while brick-and-mortar retailers are improving customer relationships while keeping safety in mind.
Let's look at some customer engagement strategies for your retail business:
1. Optimize the In-Store Pickup Experience
In 2020, buy online, pick up in-store (BOPIS) sales grew 60.4% over the prior year, and eMarketer predicts another 10% rise in 2021. Offering BOPIS, also known as click and collect, makes for a great opportunity to drive more sales and also improve engagement.
Shoppers who spend even just a few minutes at the register to pick up their orders are ripe for relationship building. By improving the store pickup experience, shoppers leave the store feeling positive, which then leads to loyalty and a wider customer base.
How to start: Convenience and speed in fulfillment are the most crucial factors for BOPIS, so make sure your strategy doesn't slow down the pickup process. Instead, consider the system you use (we recommend a multichannel point-of-sale (POS) system) and the size and layout of your store. Also, add a level of personalization; you can add a short greeting and a discount coupon for their next purchase along with their name on the purchase, or install automated lockers for pickup.
Using BOPIS to boost sales: Customers who drop by to pick up their online purchases are a prime source for add-on sales. Use creative POS displays by the register using eye-catching ads for last-minute deals to motivate impulse buys. This will be a good opportunity to dispose of your slow-moving inventory by bundling it with complementary products.
2. Boost Your In-Store Customer Service
The ease with which concerns are resolved is the most important customer experience factor for 75.8% of shoppers. With more brick-and-mortar stores expanding their reach online, owners are tapping their physical location to provide ecommerce support. The face-to-face component to customer service offers more personalized engagement with shoppers that easily promotes loyalty and increases sales.
How to start: Process returns of online sales in-store. This allows you to engage customers through excellent customer service. Make sure that you have your return policy and procedures clearly stated on your website, along with the address and contact number of your physical store.
Using in-store returns to boost sales: The right customer relationship management (CRM) customer service strategy can turn a somewhat dissatisfied shopper into a loyal customer. Returns can be an opportunity to humanize your business with employees who know how to show sympathy, listen actively to the customer's issue on the product they are returning, and recommend the most suitable product.
3. Be Transparent With In-Store Safety Protocols
The challenge of every brick-and-mortar shop today to keep their patrons is to provide a sense of safety. A Consumer Pulse survey from May of this year showed that 70% of consumers expect physical stores to observe basic hygiene protocols. Plus 29% would stop shopping at a retailer altogether if it doesn't observe basic hygiene and safety protocols. This includes wearing face masks, installing disinfectant stations, and even offering special hours for the elderly and other at-risk groups.
How to start: Minimize unease. Installing safety equipment like dividers and disinfectant stations will reduce the feeling of unease and promote customer engagement. Consider creating shopping appointments for your customers using appointment scheduling software, similar to service-oriented businesses. This will help you evolve your physical store's operation to adapt contactless shopping, which is becoming the norm. Several retail POS systems, like Lightspeed, have appointment scheduling capabilities built in.
Using safety protocols to boost sales: It's important not only to take steps to keep your customers and staff safe but communicate that with potential shoppers. Post photos of your sanitizing station on social media, use images of in-store staff wearing masks, and talk about the steps you're taking to help people feel at ease visiting and spending time in your store.
4. Add Interactive Technology in Your Store
The use of in-store interactive technology has rapidly evolved, from a customer engagement/marketing strategy to a means for promoting health and safety protocols.
For instance, Raydiant reports 46% of grocery shoppers still prefer to shop in-store while demand for contactless shopping also grows. Installing some form of interactive technology, like self-checkout counters and contactless payments, will help keep up with these customer demands.
How to start: With customers avoiding face-to-face interactions during checkout, store owners can use their self-checkout kiosks and counters to implement customer engagement strategies.
Using self-checkout to boost sales: Add prompts for instant loyalty program sign-ups or offer incentives if they provide their contact information for contact tracing purposes.
5. Upgrade Your POS System
Shoppers are boosting the role of POS systems in customer engagement as they continue to place more value in customer relationships. In fact, Retail Consulting Partners reports 56% of retailers prioritize customer identification and personalization as their most highly prioritized strategy to provide the best customer experience. The best POS systems help retailers manage communications and provide a consistent experience across multiple channels.
Most businesses focus on getting new customers, but it's generally easier to convince a returning customer to buy from you than someone who doesn't have any experience with your business. Identifying and rewarding your most valuable customers is one of the best ways to increase sales. Using a POS system lets you create detailed profiles of your VIP customers, as well as targeted groups you can use to email special offers and discounts. You can even turn new customers into repeat customers with a fully customizable loyalty rewards program.
How to start: The ability to add marketing and loyalty features to your POS system is one of its greatest benefits. Once your business begins to expand to online sales and adapt measures that boost contactless selling strategies, communication will play a large role in keeping your customers up-to-date. Your integrated marketing features will allow you to reach out to your customers via email marketing to let them know of your changes in store operations and share with them your in-store safety measures.
Using your POS to boost sales: We've rounded up a bunch of POS marketing tips in this article—highlights include:
Create displays around your checkout area and on countertops
Cross-merchandise and cross-sell complementary items using POS data
Know what other items your shoppers are interested in
Read more about the benefits of using a POS system.
6. Motivate Customers to Answer In-Store Surveys
The best time to get your customer's true opinion about your store is right after checkout. Placing a kiosk next to the register or exit is a great opportunity to collect honest feedback. A lower-cost and touch-free alternative is to include a feedback survey in your digital receipts. Systems like Square offer these feedback collection tools for free.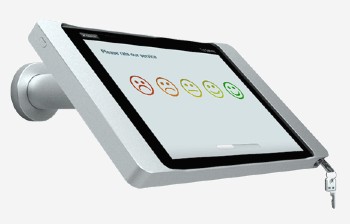 How to start: Add a customer survey step in your POS system. Whether you're using a self-service kiosk or a regular POS system, you can always add a customer survey integration to its features. You can link software like tabsurvey, which costs $22/month, to your POS to get real-time updates with a mobile app.
Using surveys to boost sales: Surveys fuel sales in a number of ways. For starters, customers feel appreciated and heard when you offer an easy way for them to provide feedback. This small act instills trust, which in turn makes people more willing to spend money with you. Beyond that, you can use the survey insights to drive future sales. Maybe there are new product ideas, or common suggestions on how to improve your space. Take these into account when making business decisions and optimizing for customer engagement.
7. Promote a Good Cause
Another major shift in customer behavior during this health crisis is shopping with a purpose. Shoppers are looking to connect with society by supporting businesses that campaign for mutual causes. In fact, Google reports that 46% of shoppers say that they make a conscious effort to shop at businesses that align with their values. With this in mind, retailers should take the opportunity to engage their customers with messages that promote a good cause.
How to start: Set up donation kiosks in your store. It's not surprising for customers to go out of their way to support businesses that sponsor a local nonprofit. Find out what your local community needs and connect with a provider to set up donation kiosks. For example, if your store is close to a hospital, you'll most likely find shoppers who support health causes. Put up signs or direct customers and include clear instructions on how they can help.
Using philanthropy to boost sales: While sales shouldn't be the main motivator behind your corporate social responsibility (CSR) mission, it can be a worthy tangential payoff. Because people want to support good causes, they'll seek out retailers that can fulfill that mission. Be sure to communicate on your website, social media, email, and in-store signage about your commitment to the cause—and pick one that resonates with both you and your target customer.
8. Add Live Chat Software to Your Online Store
When people visit your website, they are likely to browse for a few seconds and then leave—unless they know exactly what they want. And with the current health crisis, conversational commerce, which refers to the use of messaging tools to make ecommerce sales, has seen a 450% surge in demand. This gives businesses a wide opportunity to improve the quality of customer engagement and service through more personalized conversations you can find from live chat services.
How to start: Find a live chat software that scales with your business. Not all online stores are alike, so it's important that you have applications that can scale their features and pricing. This way, you only pay for functionalities that you actually need. Providers like Freshdesk Messaging can provide services based on the type and level of support you require. You can also use live chat integrations for your ecommerce site.
Using live chat to boost sales: When you use a live chat platform that integrates with your CRM software, you can use shopper profiles to provide personalized customer service and product recommendations. You can also set up automations for frequently asked questions, focusing on your specific business goals. For example, you might add automated responses to answer queries about your store location and hours.
9. Offer In-Store Rewards Through Your Loyalty Program
Members of high-performing loyalty programs (programs that positively change customer behavior and satisfaction) are 80% more likely to opt for that store over competitors—and twice as likely to recommend it to others. Offer extra incentives for in-store shopping such as double reward points for in-store purchases, for example.
How to start: Partner with related businesses on your rewards program. This allows you to offer unique, personalized loyalty rewards that will keep customers interested and engaged. For example, if you want to promote a bundle of wine and a paint set, you can throw in a free sip and paint class as a loyalty reward for your customer.
Using loyalty programs to boost sales: There are a number of ways you can use loyalty programs to drive customer retention and revenue. We've put together some resources to help you get started:
10. Make Your Newsletters Interesting
Sending out newsletters isn't a new marketing strategy, but it is a great opportunity for improving customer engagement. Newsletters allow business owners to promote products, attract more potential customers, and announce special events. But the newsletter marketing game can be so competitive that business owners are kept on their toes to keep customers clicking each email open.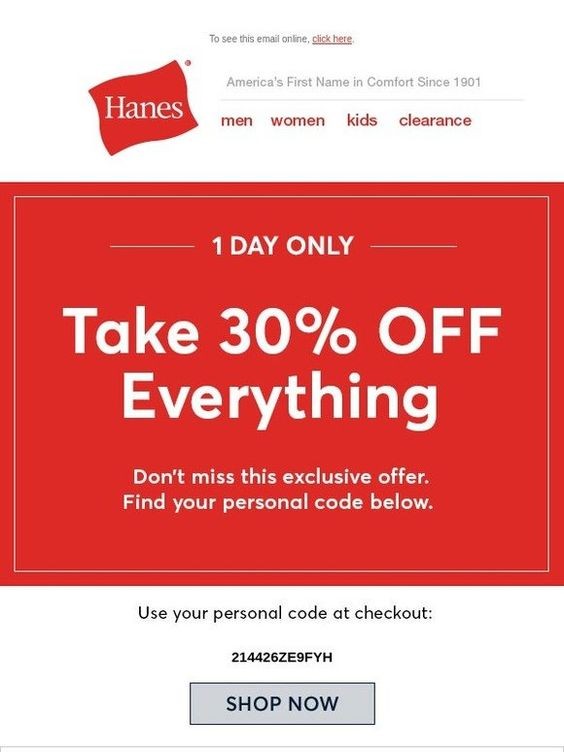 How to start: Use your CRM to personalize your newsletters. While drafting and planning newsletters starts as a general process, a level of personalization is the key to keeping loyal customers engaged. Have a POS system that integrates with a CRM software that can manage all your customer data such as Salesforce Essentials.
Using newsletters to boost sales: While email newsletters effectively drive online sales, they can also be valuable tools for physical retailers. Include information about your physical location, store hours, and maybe even a photo of your storefront. Invite subscribers to visit your location as one of your calls to action (CTAs).
11. Connect With Your Customers on Social Media
Social media offers a platform for high-level customer engagement that spans a shopper's buyer's journey. According to Sprout Social, the most popular reason (at 57%) consumers follow brands on social media is to learn about a brand's products and events. But customers also use this platform to contact businesses for other purposes such as customer service assistance and even actual sales.
How to start: Optimize your use of images and videos on social media. Use these for teasers or demos for your new product or service. You should even find your most popular posts and transform them into short video clips or GIFs. Finally, use a call to action for your captions and encourage your audience to share their reactions to your post.
Using social media to boost sales: Now you can use social media as a direct sales tool. With Facebook Shop, Instagram Shop, and other social selling features, someone can purchase one of your products without ever visiting your store or website. You can also use social media to geo-target paid ads—for example, you might run an ad to drive foot traffic to those within a 15-mile radius of your store.
12. Encourage Customers to Participate in Reviews
According to Oberlo's most recent survey, more than half of internet users would post online reviews at least once a month. Meanwhile, 62% of consumers will refrain from buying products that censor online reviews. This is why encouraging customers to leave reviews about your product or store will give the audience a positive first impression of your business.
How to start: Create a shortened Google review link for your business. Use free link shorteners like Bitly to create shortened links to your Google my business page and share them on your website. You can even add them to your purchase confirmation page and email. It's also important to make sure that your business information is always updated on Google My Business.
Using reviews to boost sales: Reviews make your business more visible in search, and you can also repurpose them for other uses. Because people trust reviews, they're an effective form of social proof. Post screenshots of positive reviews on your website or social media, and you can also quote reviews in paid advertising campaigns, emails, in-store signage, and product pages.
13. Find the Balance Between Privacy & Personalization
According to a 2019 report by SmarterHQ, 72% of consumers will only engage with marketing messages customized to their specific interests. At the same time, these consumers are also concerned about their data privacy. So while the best customer engagement strategies mean being able to highly personalize the customer experience, it's also important to build their trust by demonstrating responsible use of their information.
How to start: Ensure your customers know how you keep their information secure. The objective is to build trust through timely communication. Use your email marketing to conduct a survey and ask customers directly which data they're willing to share in exchange for better experiences. You should also share timely updates on your website's security measures.
Using personalization to boost sales: Small business retailers can speed up the checkout experience, reducing friction and creating a more seamless purchase process. Use saved payment information and preferences. You can also provide relevant product recommendations based on purchase history and customer behavior. When product recommendations are relevant, your audience is more likely to buy.
Bottom Line
The retail industry finds itself facing a unique set of requirements brought about by the pandemic. And as consumer behavior changes, business owners will have to look for the right approach to communicate and earn the trust of their customers. We hope our list of consumer engagement strategies can inspire you and help send you off to a great start.
You May Also Like …