Food Vendor Insurance: Cost, Coverage & Best Providers
Food vendor insurance are the types of policies food vendors need to protect their businesses from the financial loss of a claim. The average cost for the most common policy, general liability, ranges from $300 to $900, with a coverage amount of $1 million per occurrence, $2 million aggregate.
Food vendors are a broad category that encompasses concession stands, food carts, coffee carts, and even food trucks. The Food Liability Insurance Program (FLIP) offers specialized coverage for all of those businesses. You can get insurance from FLIP in just minutes after receiving a free quote.
Who Needs Food Vendor Liability Insurance
Any business that sells food in nontraditional locations should consider insurance. This includes concession stands, street fairs, public sidewalks, and outdoor venues. Typical small businesses that need food vendor liability insurance include:
Food trucks
Food trailers
Food carts
Caterers
Concessionaires
Personal and private chefs
Restaurants at an event
Most events, even one-day events, require vendor insurance. Each venue has its requirements and may want to be listed as an additional insured on the certificate of liability. If you're participating in an event, find out what type of insurance you need because your regular policy, especially if you have a brick-and-mortar restaurant, may not have any off-premises coverage. In that case, you'll need some form of special event insurance.
Food Vendor Insurance Costs
The type of coverage you need will depend on your business, so the costs will vary. If you're a food truck owner with employees, then you should consider food truck insurance and workers' compensation insurance.
| Policy | Annual Premium | Coverage Amount |
| --- | --- | --- |
| General Liability | $300 to $900 | $1 million per occurrence, $2 million aggregate |
| Business Owner's Policy (BOP) | $800 to $1,500 | $1 million per occurrence, $2 million aggregate and $5,000 in property coverage |
| Business Auto | $3,600 to $4,200 | $300,000 combined single limit for bodily injury and property damage |
| Inland Marine | $330 to $1,100 | Dependent on the value of the business property |
Many providers will only offer online quotes for smaller operations with revenue of less than $200,000. If you have a larger business, you'll likely receive a higher premium and need to speak with an agent.
Insurance companies use a variety of factors to determine the premium, and the risk exposure your business creates is a big part of its evaluation. Anytime you get a quote, be prepared to answer questions related to the following:
Claims history: Have you had any previous claims, especially in the last three to five years?
Operations: What does your business do? Do you grill or fry? Do you regularly use liquified petroleum gas?
Location: What type of area does your food cart usually serve?
Employee: Do you perform background checks on employees? Have any of them ever been accused of any crimes?
Employees: How many full-time and part-time employees are there?
Value: What physical assets do you need to insure, and what's their value?
When beginning the process of finding insurance, start on the right foot and answer the questions as honestly as you can. Truthful answers can help the provider accurately determine which coverage is best for your business.
Food Vendor Insurance Policies & Coverage
Whether it's a standalone policy or a combination of policies, food vendor insurance refers to the policies that cover a food vendor against the loss of a claim.
General liability and property are the two most common policies a food vendor will need. If the business has more than one employee, workers' comp is likely required. If you're transporting your equipment or operating a food truck, you'll need commercial auto insurance. Depending on how the policy is structured, you may need inland marine coverage to provide first-party protection for your cart and equipment.
General Liability
This is the most common type of policy a food vendor will need to purchase. The financial risk that liability poses to a business outweighs the cost of the policy. A general liability policy offers broad protection on claims for which your business is liable legally. This includes four categories: property damage, bodily injury, advertising injury, and reputational harm.
General liability can help you if:
Someone trips on a hose attached to your food cart and then falls and is injured
Your cart becomes unsecured and rolls into another vehicle, causing property damage
A customer claims food poisoning after consuming food from your cart
---
Property
Your food cart, equipment, and trailer costs money. If something happens to one of them, you not only are faced with the cost of repairing or replacing it but also the lost income while the item is not working. This is why you want to consider commercial property—it can provide coverage for your equipment. Coverage is usually on a named peril basis, meaning what happens to it has to be specified in the policy. Some named perils are:
Fire: If your business suffers fire or smoke damage
Theft: If someone steals some of your equipment
Wind: If the wind blows your cart over and damages it
Most insurance companies offer what is called a BOP. This is a combination of liability and property insurance, with some additional coverage like lost business income. Some BOPs for food vendors come with equipment breakdown coverage. If not, then look for this endorsement, which can help repair or replace damaged equipment.
---
Commercial Auto
Food trucks, food trailers, and operations using a vehicle regularly for business purposes are going to need commercial auto. As with a personal auto, you'll be required to carry liability insurance that will handle property damage and bodily injury for accidents when it's your fault. Depending on the value of your vehicle, or if you have a loan, you'll want to look into the first-party coverages collision and comprehensive.
---
Inland Marine
Most property policies will have some sort of coverage for equipment. However, the amount may be limited to either a specific location or listed locations on the policy. If that is the case, then you'll want to look into inland marine insurance.
Inland marine is coverage for equipment that moves around a lot. If your food cart or concession stand is in a different location regularly, check your property policy to see if there's still coverage and, if not, then get some quotes for inland marine insurance.
---
Workers' Compensation
Nearly every state requires you to carry workers' comp if you have at least one employee. This important policy takes care of your employees if they are injured or become ill as a result of work-related activities by paying for medical bills and replacing their lost wages. It can also provide some protection for your business if the injured employee decides to sue.
---
Best Food Vendor Insurance Providers
FLIP: Best Overall Provider for Food Vendor Insurance

FLIP has developed an insurance program for caterers, concessionaires, market vendors, and food cart owners. It allows them to purchase a policy online in 10 minutes or less, with annual premiums starting at $299. Because of the ease of quoting and the immediate availability of policy documents, it's our best overall provider for food vendor insurance.
Cost & Coverage
We received a quote for a food cart policy with property and liability insurance for $398 annually. The liability carried limits of $2 million aggregate, including products and completed operations, and $5,000 in property coverage with an aggregate property limit of $10,000. Property coverage can be increased up to $50,000 aggregate.
---
Customer Satisfaction & Convenience
The policy is underwritten by the Great American Insurance Group, which has lower-than-average complaints with the National Association of Insurance Commissioners (NAIC).
FLIP's program is built on convenience: after answering only a few questions, you can get a quote and buy a policy online. Once purchased, you'll have an account dashboard where you can manage your policy, get immediate certificates of insurance (COIs), and file a claim. There's no cost or limit to additional insureds on this policy, which is advantageous for a food vendor who often has to add the event owner to a policy.
If you need to file a claim, you can do so through your account, and an adjuster will be in touch within three days.
---
Financial Stability
The policy is through the Great American Insurance Group, which has a rating of A+ (Superior) by AM Best.
---
Progressive Commercial: Best for Food Trucks

Progressive is the number one insurer for commercial vehicles. It can insure nearly any type and size of food truck and, through its auto policy, provide coverage for installed kitchen equipment. Through its advantage program, it can also provide general liability and other coverages for your business, making it the best insurance provider for food trucks.
Cost & Coverage
We received a quote for a liability policy with a $500,000 combined single limit for property damage and bodily image. The cost was $1,173 annually—and if you paid in full, the cost was $1,050 annually. This was for the truck only and not any installed kitchen equipment.
---
Customer Satisfaction & Convenience
Progressive offers 24/7 customer service online or through a call center, allowing you to easily manage your policy or file a claim.
It offers Snapshot ProView® for commercial auto policies, including food trucks. With this service, Progressive sends you a tool to plug into your vehicle, which monitors your driving. The result can be a discount on your overall premium.
---
Financial Stability
Progressive, a legacy carrier, has been around since 1937. It has a rating of A+ (Superior) from AM Best.
---
Hiscox: Best for Owner-operator Vendors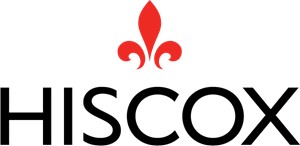 Hiscox offers general liability and property for smaller food vendors. Its appetite is for businesses with a revenue of less than $200,000 a year, and its insurance is ideal for a smaller vendor where the owner is the sole employee.
Cost & Coverage
We were quoted a general liability policy with a limit of $300,000 in total liability. There are two options to pay for this policy: $194.20 down and then 10 installments of $58.28, or $777 annually. While this quote has lower limits, Hiscox does sell liability with limits up to $2 million. It also offers property, inland marine, and cyber insurance for food vendors.
---
Customer Satisfaction & Convenience
While the complaints against Hiscox are higher than the national average, it offers many convenient functions. You can get a quote, buy a policy, and manage your account online. It has in-house claims adjusters to walk you through a loss, and if you need to speak with someone, licensed agents are available Monday through Friday, from 7 a.m. to 10 p.m. Eastern time.
---
Financial Stability
With more than 100 years of experience, Hiscox has the proven financial stability you want in a provider. It has a rating of A (Excellent) from AM Best.
---
Next: Best for Food Carts


Because of its quick quoting process, multiple coverage options, and affordability, Next is the best provider for vendors with a food cart. If you're working a special event or selling on the street and need immediate proof of insurance, Next makes that possible online or through its app.
Cost & Coverage
After answering a few questions, we received two quotes for a home-based food cart business: basic and deluxe coverage:
Basic had $1 million in total liability and cost $78.75 monthly
Deluxe had liability and property coverage: Liability carried limits of $1 million per occurrence and $2 million aggregate while coverage for property had $10,000 for food spoilage and $15,000 in property with a deductible of $500; this policy was quoted at $129.51 monthly
---
Customer Satisfaction & Convenience
Complaints with NAIC about Next are a little below the national average.
Next has designed its experience to be convenient and quick. You can get a quote and purchase a policy in minutes and have immediate access to your policy documents. Online, you can file a claim and obtain an instant COI.
---
Financial Stability
Founded in 2015, Next is the youngest insurance carrier on this list. However, it has a strong financial rating—A- (Excellent) by AM Best.
---
CoverWallet: Best for Concessionaires

Food vendors can often be found at special events—craft shows, farmers markets, and trade shows. As an online broker, CoverWallet makes finding concession stand insurance easy by offering multiple options from different carriers.
Cost & Coverage
We received two quotes from CoverWallet for a concession stand: one was from Hiscox for $742 annually and the other from Chubb for $896 annually. Both were general liability policies with the same limits of $1 million per occurrence and $2 million annually. Chubb did include hired and nonowned auto coverage.
If neither of those quotes worked for us, there was an option to call CoverWallet, provide more details on our business, and then get additional quotes.
---
Customer Satisfaction & Convenience
Using CoverWallet is extremely easy—within 10 minutes, you can get multiple quotes and purchase a policy. The policy is purchased through CoverWallet, which then provides policy management services for you, including instant COIs.
A nice feature provided by CoverWallet is its online advice tool. Answer a few questions about your business, and it will recommend the right coverages.
---
Financial Stability
CoverWallet is owned by Aon, which has a rating of A (Excellent) by AM Best. If you had chosen the policy by Chubb, its AM Best rating is A++ (Superior).
---
Bottom Line
Food vendor insurance is a combination of policies that protect your business from any losses you may face as a result of liability of first-party property claim. The core policies are general liability and property. You know, as a food vendor, that every day is different and presents you with unique challenges. Those challenges require quality insurance tailored to your business. FLIP is the overall best provider for food vendor insurance and has the policy, coverage, and services you need. Get a quote today.