Grasshopper is a virtual phone service that provides users with a business phone number, call management, texting, starting at $29 per month. It serves as a more affordable alternative to landline-based phone systems and a close cousin to feature-rich Voice-over-Internet-Protocol (VoIP) services, making it a great value for many small businesses.
What Is the Grasshopper Phone System?
Grasshopper is a virtual phone system that provides a business number to an existing personal landline or mobile phone. It is also one of the most popular virtual phone providers on the market, in part, because it is affordable, easy to use, and provides many business phone features without requiring any additional equipment. Pricing for the solution starts at just $29 per month, and the company does not lock any features behind more expensive plans.
As a virtual phone service, Grasshopper does not replace standalone phone systems. Instead, it simply routes calls to and from an existing line, such as a landline or mobile number. However, the person on the other end of the call will only see the number provided by Grasshopper. Though Grasshopper provides a virtual phone number with its service, it's not as comprehensive a phone solution as RingCentral or 8×8 VoIP business phone systems.
Even so, it offers two main benefits. First, it keeps your personal phone separate from work, so that you are not bothered at off-hours. Second, having a dedicated business number makes your organization look more established to prospective clients. The fact that Grasshopper also offers toll-free 1-800 numbers can also help make your company look larger and more successful than it might already be.
You can use the Grasshopper phone in a number of ways. The Grasshopper app is available on iOS and Android devices so you can download those apps and effectively have your work phone within your personal device. You can also use Grasshopper's desktop softphone by downloading the app for your Mac or PC machine. From there, you can dial numbers, send text messages, and check voicemail just like you would with your smartphone's default apps.
Who Grasshopper is Right For
If you are a small business looking for a dedicated phone number, then Grasshopper phone could be a good choice for you. The service comes packed with features, yet it costs a fraction of the price of competing systems. The fact that it also provides a toll-free number at no additional cost with each new account is attractive to smaller teams that want to look like a larger, national business.
Small teams: Grasshopper offers three extensions for just $29 per month, which is one of the best values for a complete phone service on the market today.
Solo workers and freelancers: Standard features such as a free toll-free number and an automated attendant can help solo workers look larger and more important to clients.
Companies with high call volumes: Grasshopper phone's automated attendant can greet and route callers without human intervention. This is ideal for companies with high incoming call volumes, as it frees up your employees to focus on getting work done rather than manually answering every call.
All told, most small businesses could benefit from Grasshopper. The fact that it is so easy to use without requiring any additional equipment means that workers of all skill levels can take advantage of its features. It is also affordable enough for most small businesses.
Grasshopper Pricing
The Grasshopper phone service offers three different pricing packages: Solo for $29 per month, the Partner plan for $49 per month, and the Small Business edition for $89 per month. All of these plans come with every feature Grasshopper offers, making it one of the best values in the business telephony space.
Grasshopper's pricing is broken down by phone numbers and extensions:
Solo Plan: One number and three extensions for $29 per month
Partner Plan: Three numbers and six extensions for $49 per month
Small Business Plan: Five numbers and unlimited extensions for $89 per month
In comparison, Nextiva, a VoIP business phone system, starts at $35 per user, per month for smaller teams, and Phone.com can be as much as $60 per user, per month for the most expensive package. It also provides much more functionality than a free, basic service like Google Voice, which only offers local phone numbers.
Grasshopper Features
Grasshopper phone offers a set of tools that gives solopreneurs and remote workers access to the same features that many business phone services offer such as call routing, voicemail, texting, and fax. It also has more advanced features like an automated attendant to greet and route calls, voicemail-to-email, and automatic voicemail transcription.
Grasshopper's features include:
Automated Attendant
All versions of Grasshopper phone come bundled with an automated attendant that can answer all incoming calls. It then forwards them to the employee or department that the caller is trying to reach. The attendant can route calls to any phone number, whether it is a mobile device, landline, or another internet-based business phone. This is a feature found in most business phone services.
Phone Numbers
Every new Grasshopper account comes with a free local or toll-free number. Local numbers are a good choice if the entire scope of your business operations is in one specific area, but a toll-free number with a 1-800 prefix would help your organization look more established to prospective clients. You can check out our guide to business phone numbers for more information.
Call Management
Grasshopper comes with a full set of call management tools to better handle your call traffic. The system offers tools for call forwarding, transfer, and block just like most other small business phone services. You can also configure the service to send calls directly to voicemail after specific times such as your scheduled business hours. It also has a call screening module that allows you to hear the caller's name before deciding to take the call.
Extensions & Call Routing
Extensions are useful because they empower users to control how incoming calls are routed. Grasshopper offers the ability to create extensions, choose the numbers to route those calls to, and define how many rings there should be before the call is routed. This matches the features found in other systems.
Virtual Fax
Virtual fax refers to the practice of sending documents to other phone numbers over the internet rather than the traditional copper landline network. Instead of having to print out on a dedicated machine, virtual faxes can be viewed either as an email attachment or online through an app. Grasshopper comes standard with virtual faxing, as do other phone systems.
How to Use Grasshopper
Using the Grasshopper phone system is quick and easy. The process consists of signing up and downloading the service. After that, all you need to do is configure your preferences and make use of the service's basic features.
Sign up for Grasshopper
Go to Grasshopper's website to either buy a subscription or start your free trial. You will be asked to enter your basic information, as well as your company and payment information. When you first start an account, you will be asked to choose one or multiple phone numbers depending on your service plan. You can either choose a local or toll-free number.
Once your number is chosen, you can begin configuring your company's phone settings. From there, you will receive a set of login credentials, as well as the ability to download Grasshopper's mobile and desktop apps. After that step, you can start configuring your company's phone settings.
Configure Your Settings
After you have downloaded the Grasshopper apps, you will be greeted with Grasshopper's setup wizard. Here, you will configure your business hours, routing options, and more. Doing all of this takes just a few clicks of a mouse. You will also set up your automated attendant's voice menu, including the greeting the caller hears and the list of options they will be offered. If you are stuck, you can call Grasshopper's customer service at 1-(800) 820-8210.
It is worth noting that you can change these settings at any time, so you don't have to worry too much about this step. If you want to get right into making calls, you can simply build a basic greeting and come back to it later. Once this process is complete, you can start making calls and sending text messages with your Grasshopper number.
Start Communicating Using Grasshopper
All told, making calls with Grasshopper works almost identical to doing so with a smartphone. If you are ready to make a call, simply select the Call tab and dial a number on the desktop or mobile app. You can also lookup contacts in your address book. Once you are in a call, you will see all the controls for hanging up, muting, and other functions.
Text messaging works the same way. The Texts tab on the mobile app shows you your current inbox of messages, and also offers options for sending messages. Grasshopper is a phenomenal business phone service in part because using it is so simple.
Grasshopper: Pros & Cons
Grasshopper is one of the best business phone services on the market today. However, it is not for everyone, as it requires a stable internet connection and an existing phone line. Here are some pros and cons of using Grasshopper.
Grasshopper Pros
Affordability: The service costs just $29 for one number and three extensions, which is one of the best values on the market. Additionally, $89 per month for unlimited extensions means that a whole organization could theoretically use the system for a low monthly fee. This is far less expensive than other providers.
Toll-free Numbers: Grasshopper serves as a quick and easy way of acquiring a toll-free number, which lets even the smallest organizations look like established national enterprises. A toll-free number also lets your customers call you at no cost to them. This is especially beneficial for landline customers that live far away from where you are based.
Advanced Features: In addition to basic call management and texting, the system offers features that regular consumer phone services do not, such as an automated attendant and virtual faxing. If you have been using your personal phone for work, you may very well find these extra features to make your job much easier. The automated attendant is also helpful as it can deal with your callers when you are not available.
Grasshopper Cons
Requires Internet: Grasshopper requires a stable high-speed internet connection to work. If you are in a rural area or another location without fast internet access, you will come across spotty call quality and dropped calls. In that case, the reliability of a landline setup might be a better fit for you.
Requires Existing Phone Line: Grasshopper is a virtual phone service that forwards all calls through an existing phone line. Therefore, you will have to keep your personal line active. If you do not want to deal with this, you might be more interested in a standalone service like RingCentral.
Unneeded Features: If your business is entirely local and has been thriving for years with a simple landline setup or cellphone, you might find it unnecessary to pay extra for a dedicated business phone service. In fact, these extra features could needlessly clutter up a phone's interface. Be sure to evaluate your own unique business needs before adopting Grasshopper.
Grasshopper Phone Alternatives
Grasshopper is just one business phone system in a very crowded market. If you feel as though the system is not a good fit for your company, there are a wealth of alternatives you can consider. This includes other internet-based VoIP phone systems as well as landline services and business cellphone plans.
The following systems serve as viable alternatives to Grasshopper:
---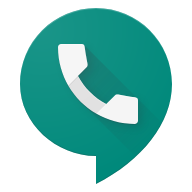 ---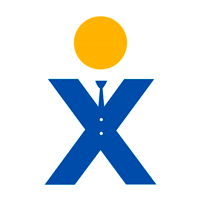 ---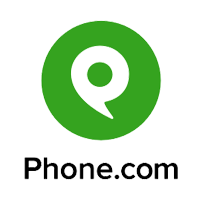 ---
Landline Phone Systems
Landline phone setups can work independently of your internet connection or your office's electrical power. Therefore, it could be a good fit for those with poor online speeds or without access to a reliable power grid. It is worth noting that landline systems are usually far more expensive compared to internet-based counterparts. Installation costs can easily run up to thousands of dollars. Check with your local provider to see their rates on landline networks.
Business Cellphone Plans
If you do not want your employees to use their business line on a personal device, you could simply subscribe to a business cell phone plan so that all of your staff have their own devices and line. Most major wireless carriers in the United States offer specialized plans for business use that include shared data, discounted phones, and even some extras like a mobile hotspot device. Check out our guide to business cellphone plans for more details.
Frequently Asked Questions (FAQs)
Can I make international calls with Grasshopper?
Yes. However, you will have to pay an additional per-minute rate for calls outside of the US and Canada. Rates vary by country. Check out Grasshopper's international rates page for more information.
Do I have to record greetings in my own voice?
Grasshopper allows you to record your own custom greetings for your phone service. However, if you want a more professional business presence, you may want to consider getting a professionally recorded voicemail greeting. Grasshopper sells recordings for $75 per recording, or you could hire a voice-over artist from a freelance market like Fiverr.
Can I port my number into Grasshopper?
Yes. Grasshopper allows users to port in existing local or toll-free numbers at no extra charge. Therefore, you can enjoy Grasshopper's features with whatever number you already have. Simply reach out to the company's support team for more information.
Bottom Line
Grasshopper is one of the best virtual phone systems on the market, and with good reason. The system is affordable, packed with features, and easy enough to use for non-technical employees. Best of all, the system offers a 7-day free trial so that you can try it out for yourself. Click the button below to get started.