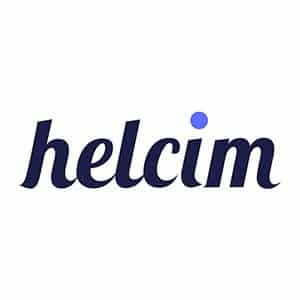 When to Use Helcim
After spending years reviewing merchant services, I can say Helcim offers has a fairly extensive set of tools for businesses of all sizes, spanning a wide range of industries. That being said, Helcim is a particularly great payment processor for retailers because of its competitive interchange-plus pricing, free ecommerce and point-of-sale tools, and month-to-month billing.
In particular, Helcim is best for:
Multichannel payment processing: Helcim has a fairly extensive list of features and tools that are suitable for both online and in-person selling, including point-of-sale software and a fully-hosted online store.
High-volume sales: With zero monthly fees, Helcim makes our roundup of the best free merchant accounts in the market
Growing businesses: If you're starting small and growing big—or hitting any stage of growth for that matter—Helcim's automatic volume discounts will lower your processing fees as the number of transactions goes up.
When to Use an Alternative
High-risk businesses: If your business operates in a high-risk industry like CBD, you may want to check out one of these best high-risk merchant accounts for small businesses.
Occasional sellers: Helcim's application process is geared towards established businesses. A mobile POS or payment app like Square or PayPal would be a better option for micro and occasional vendors.
Looking for something else? See our list of the best merchant services for small businesses to find a solution that's right for you.
Helcim Overview
PROS

CONS

Interchange-plus (cost-plus) pricing and low account fees
Expensive for businesses processing under $5,000 each month
No long-term contracts
Doesn't accept high-risk merchants
Excellent 24/7 customer service
Getting started with Helcim is relatively easy, and it promises that the process takes only a few minutes.
Helcim Pricing
Helcim doesn't require any minimum contract length, and you can pause your account at any time. Deposits are made in one to two days. There are no contracts, and you can freeze your account and billing at any time. There are no setup, monthly, PCI and non-compliance, cancellation, bank deposit, or customer service fees. Chargeback fees are $15, and Helcim will reimburse you if you win the dispute.
Helcim has interchange-plus pricing, with rates broken up into seven tiers depending on your monthly processing volume. Higher volume businesses will automatically get lower rates. This is ideal for scaling businesses, as you don't have to revisit your payment processor on a regular basis to ensure you're getting the best rates for your current stage of growth.
Helcim Transaction Fees
| Monthly Sales Volume | In-Person Transaction Fee | Keyed and Online Transaction Fee |
| --- | --- | --- |
| $0–$25,000 | Interchange plus 0.3% + 8 cents | Interchange plus 0.5% + 25 cents |
| $25,001–$50,000 | Interchange plus 0.25% + 7 cents | Interchange plus 0.45% + 20 cents |
| $50,001–$100,000 | Interchange plus 0.2% + 7 cents | Interchange plus 0.4% + 20 cents |
| $100,001–$250,000 | Interchange plus 0.18% + 6 cents | Interchange plus 0.35% + 15 cents |
| $250,001–$1,000,000 | Interchange plus 0.15% + 6 cents | Interchange plus 0.3% + 15 cents |
| $1,000,001–$5,000,000 | Interchange plus 0.12% + 5 cents | Interchange plus 0.25% + 10 cents |
| $5,000,001+ | Interchange plus 0.1% + 5 cents | Interchange plus 0.2% + 10 cents |
Helcim Alternatives and Fees Comparison
| | Fattmerchant | Square | PayPal |
| --- | --- | --- | --- |
| Best for | Growing businesses | Businesses on a budget | Merchants who need an easy solution |
| Monthly fee | Starts at $99/month | Starts at $0/month | Starts at $0/month |
| Card-present transaction fee | Interchange + 8¢ | 2.6% + 10¢ | 2.7% |
| Keyed transaction fee | Interchange + 15¢ | 3.5% + 15¢ | 3.50% + fixed fee |
| Ecommerce transaction fee | Interchange + 15¢ | 2.9% + 30¢ | Starts at 3.4% + 30¢ |
| | | | |
Looking for the lowest rates? The payment processing rates you will pay can vary based on your business's size, type, and average order value. To find the most affordable option and compare multiple processing rates, read our guide on the cheapest credit card processing.
Helcim Features
Payment types: You can accept credit/debit card and EFT/ACH payments via Helcim. The card reader is compatible with EMV and NFC payments, so you can also do mobile wallets and touchless pay.
Deposits: Merchants receive net settlements in one to two business days. While some processors offer next-day deposits, two days is still pretty quick.
Ecommerce: With Helcim, you can create a fully hosted online store with customizable templates and brand colors and logos.
Analytics and reporting: Helcim tracks a variety of data points, including billing and customer information, credit card numbers, inventory, and other metrics.
Integrations: Helcim has fewer integrations than some other payment processors but still offers flexibility with other platforms. You can connect Helcim to QuickBooks, Magento, Rezgo, WooCommerce, Great Exposure, and WHCMS.
Dispute management: Helcim provides step-by-step instructions to dispute a chargeback. You can also contact support for additional assistance should you need it. Plus, Helcim reimburses the $15 chargeback fee for every dispute you win.
Customer support: Merchants can contact Helcim via phone and email. The platform also has an extensive Support Center that current and prospective customers can use to search for specific topics.
Helcim Hardware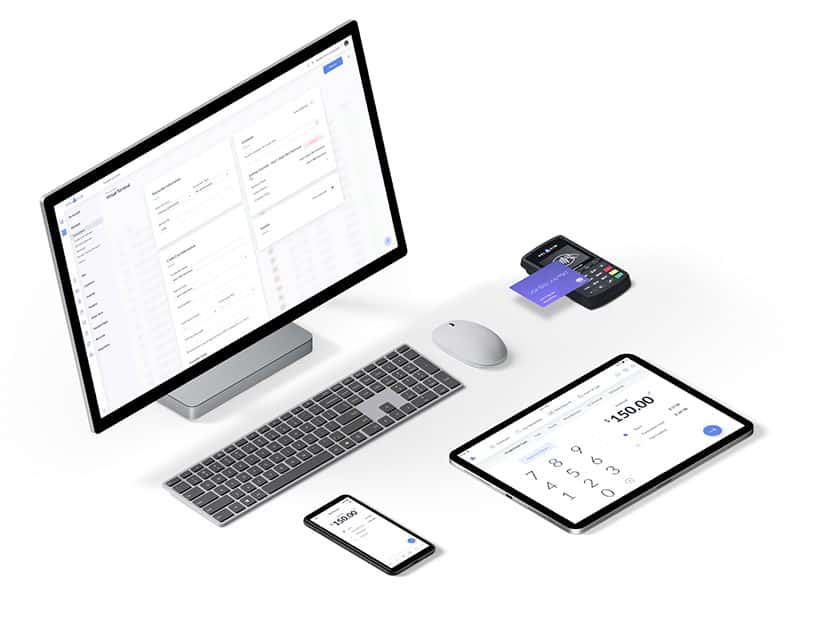 The Helcim card reader costs $109 per unit and allows merchants to accept swipe, chip, tap, and keyed-in card payments. It holistically integrates with your Helcim account to centralize all your data. The Helcim card reader connects to your smartphone, tablet, or computer, along with Helcim's software to create a fully functional POS system. This is helpful because you can bring your own devices.
Helcim Ease of Use
Helcim is a user-friendly system that's easy to get up and running. It has lots of features but isn't so complicated that it's intimidating. You can use it to take in-person payments and build an online store.
Helcim doesn't have as many integrations as some of the more flexible payment processors, as it's limited to Magento, Rezgo, and WooCommerce as far as ecommerce platforms go. If you're looking to build a fully-fledged online business, you may want to look for a payment processor that integrates seamlessly with third-party ecommerce platforms.
Helcim Customer Support
If you hit a snag, Helcim's support center is stocked with a comprehensive library of troubleshooting content. If you need more hands-on help, you can reach out to a customer service representative via phone and email.
What Users Think of Helcim
Overall, Helcim users are pleased with the payment processor. The majority of reviews are praises of the platform's customer service.
Trustpilot: On Trustpilot, Helcim earned a 4.2 out of 5 stars based on 47 reviews. Users mostly comment on the helpful customer support; however, there are some complaints about bugs with the system.
G2: While there are only eight current user reviews, Helcim is rated 4.3 out of 5 stars on G2. There are conflicting opinions about the customer support team here, with one user mentioning they were unhelpful in resolving technical issues.
Capterra: Two users gave Helcim a 5 out of 5 rating on Capterra. Again, people love customer service and also comment on the intuitive interface.
Bottom Line
Overall, Helcim is an easy-to-use payment processing platform that has powerful business features and several integration options. You can use it to process payments online and in person. There are no monthly fees, Helcim reimburses chargeback fees for won disputes, and payment processing rates automatically decrease as transaction volume increases. Helcim is a great payment processor for growing businesses in many industries.