To drive new sales, you need an effective strategy for sharing what makes your company different, demonstrate expertise, and build trust. To help showcase your company and product in the best light, encouraging prospects to see your product as a viable solution, we have created this nine-step guide on how to do a product demonstration.
1. Ask Questions Before the Demo
Before you can effectively demonstrate your product or service, you must first properly qualify each new opportunity. This means ensuring that you have asked your prospect questions to uncover what's happening in their environment and what is driving them to make decisions.
Examples of probing questions include:
Situational Questions
What product or tool are you using now?
What do you like about that product? What do you dislike about it?
What improvements would you like to see in your environment?
What does your ideal solution look like?
Timing Questions
What is driving the decision to consider a new product or solution?
What is your timeline and how does it affect your evaluation process?
How could delaying this decision affect your business?
What would it mean for your business to implement something new?
Create a space for your prospect to share intimate details of what's happening in their environment that has led them to consider something new. Then, listen for information that will influence how you demonstrate and speak to the features, advantages, and benefits of your product.
2. Send Detailed Meeting Invitations
Before demoing your product, verify who from your prospect's organization will attend the meeting, as well as what their roles are in the decision-making process. You should also find out how they want to receive meeting requests, as some prospects may prefer to share invitations themselves. Verify a date and time with your main point of contact, and schedule the meeting through your meeting service of choice.
Most meeting services automatically generate a unique web link for participants to join the audio and visual portions of the meeting. Send this information to attendees in the form of detailed meeting invitations, and keep any technology requirements in mind. If you are not on-site with your prospect or if you anticipate that your prospect could encounter difficulty accessing the meeting, provide clear instructions for accessing the service prior to the meeting.
Product Demo Meeting Invitation Email Template
Subject line: [Sam & Son's Mulch] Solution Overview
[Johnny],
I really appreciate the time you spent helping me learn more about your current farming practices and needs for transitioning to a new means of soil conservation. I understand that Johnny's Produce is currently spending hundreds of dollars each week on contracted help. As discussed, I look forward to sharing how our unique blend can not only help you improve soil quality, but also reduce your reliance on manual tilling and boost profits.
Below are detailed instructions for joining our virtual meeting at [date and time].
[Include auto-generated information from your meeting service here, including web links and phone numbers.]
If you have questions about how to join the meeting, or if there is anything else we can do to assist with your project, feel free to give me a call.
Thank you,

Jess Pingrey
jess@yourdomain.com
Sam & Son's Mulch
888-888-8888 x 1234
Download this follow-up email example in Word Docx, PDF, or Google Doc file
It is a good idea to store copies of messages like this one as they can provide future insights on changes to pain points or identify influencers. With Salesforce Essentials, your customer relationship manager (CRM) can keep track of everything for you in one convenient place. Their software streamlines your work by bringing together your email, calendar, and CRM conversations with customized templates, personalized emails, and the ability to send your meeting availability to each prospect.
3. Set Expectations for the Meeting
Once the meeting time arrives and attendees have joined, prepare to set expectations for your time together. This will help prospects know what to look forward to and help them start to formulate questions for better understanding how your product might work for them.
Specifically, allow five to 10 minutes of time to:
Make Personalized Introductions
An engaging and memorable product demo starts with the presenter. Kick off the meeting by introducing yourself and your role with high energy. High energy conveys passion, and genuine passion for your product can be infectious.
Next, ask your prospect to make brief introductions on behalf of his or her team. If the group is small, ask them to share their roles in the evaluation process as this can render more insight into the customer personas involved. With this information, you should be able to infer their most common pain points and then tie specific applications of your product to the resolution of problems facing each respective role.
Establish an Agenda
Be clear about how your time together will be spent, and do this early. Meetings, especially product demos, can run long. Extend professional courtesy to everyone in the room or on the call by giving them an idea of what they can expect and for how long the meeting will last.
Also, remember to respect your time and that of your prospect. Keep one eye on the clock and guide the meeting to a natural close within the allotted time. If you feel you are running out of time, hit key points as quickly and thoroughly as possible.
Talk Through the Use Case
Start an open discussion about the detailed information you uncovered during the initial discovery conversation with your prospect. Remind them of the things they do not like about what is in place (or the lack of what they need in order to be successful), and why they need to make a change. Specifically, remind them of what it would mean for their business to not tackle these issues within a definitive amount of time.
Repeat some of the key words and phrases the prospect uses as you reiterate the reasons you believe they have agreed to meet with you. Moreover, confidently posture your business as the solution, and finish the summary with a question like, "Does that sound right?" or "Would you agree?" Your prospect will gain confidence that you are paying attention to their needs and that you are ready to help them make much-needed improvements.
4. Share More About Your Company
It is important to establish trust with prospective customers. The best way to do this is to sell the idea of your company as a knowledgeable and trusted adviser.
Build credibility by doing the following:
Highlight Awards & Industry Recognition
Third-party analysts, such as Forrester, Gartner, and IDC, are examples of purveyors of information across several industries. So, if your business or product has been recognized for growth, innovation, or quality, leverage these accolades during your product demo. By highlighting industry acknowledgments, your business further establishes credibility with prospective customers.
Mention Customer Successes
Share examples of how you have worked with other organizations—specifically ones with environments or problems similar to those of your prospect. Mention them by name and, with expressed permission, add their logos to your presentation. This will help your prospect make the mental connection between your product and some of their industry peers. It will also help them begin to envision what it would be like as your customer.
Tell Prospects What Makes You Different
Most decision-makers have completed some preliminary research prior to scheduling a product demo. It is very likely that they are evaluating some of your competitors and will be drawing comparisons. Without speaking negatively of other companies or products, talk about what makes your company and product different.
One example of a differentiator is a demonstrable dedication to innovation. If your company invests significantly in research and development or if you have invested in a highly innovative office space, you can reassure more progressive prospects that you are the right long-term partner by talking about the motivations behind these projects and what you hope to accomplish in the future.
Other examples of notable differentiators include when members of your leadership team have experience leading other notable organizations and when your company's staffing requirements are based on stringent credentials or other specialized criteria. For some buyers, a successful track record or a selective hiring process can be great indicators of your ability to lead their own projects to success.
5. Tell Your Product's Story
After you have helped prospects learn more about your company, explain your product, including how it works and relevant features. Most importantly, show how those features can help them accomplish specific goals.
To tell your story well, consider including the following components:
Explain How Your Product Works
Start a discussion around how your product works. Consider explaining its setup or architecture, as well as how it's delivered, hosted, implemented, and sold, keeping the focus on simplicity. For example, if your product is a software application, explain the licensing model (perpetual vs subscription) and whether it is hosted on-premise or in the cloud.
Describe Product Features, Advantages & Benefits
After explaining how your product works, share specific ways these features can be applied in your prospect's environment. For example, if you sell premium safety eyeglasses, discuss how their material and design not only offer maximum eye protection but also reduce glare and meet industry safety requirements, allowing industrial workers to work safely, comfortably, and quickly.
Address Their Specific Pain Points
Once you have discussed your product's relevant features and advantages, engage prospects in a conversation about how the product's application will help them make improvements. For example, a medical coding software company providing a demo to a hospital in danger of closing might explain that by making it easier for staff to code efficiently, they will reduce billing errors, shorten revenue cycles, and save money—allowing them to keep their doors open.
6. Implementation
Following a deep dive into your solution itself and how it will impact your prospect's environment it is important to lay the groundwork for next steps. Help prospects understand what to expect from the implementation process by discussing your plan for facilitating their transition.
Touch on the following components, as applicable:
Explain How to Install the Product
Many buyers are concerned about the cost and hassle of replacing existing systems, so much so that many forego the prospect of something that could offer a better experience or fit. Boost your prospect's confidence by discussing how you will facilitate a smooth installation. Not only is this a chance to assuage their fears, but it is also a great time to engage the prospect by asking them directly how they expect the process to unfold.
Feature Integrations With Other Tools
Use the information you uncovered about your prospect's environment to your benefit by highlighting how well your product works with or supports some of their existing products or tools. By helping your prospect realize that some of their existing investments have value, you make them feel good about previous decisions and reinforce the idea that your product is a solid choice.
7. Discuss the Customer Experience
Buyers today are being courted by more businesses than ever and, in an effort to eliminate options, are looking for information that further differentiates competitors. In addition to your product or service, be sure to cover all the ways in which you support a stellar user experience.
Mention ways in which you further support a superior customer experience, such as:
Mention Certifications
If your business offers professional certification in an industry specialization, mention this during your demo. This information can surprisingly influence a purchase decision one way or the other, especially if your product is particularly popular with managed service providers, such as third-party IT administrators, or through popular large distributors like CDW, Connection, and Zones.
Provide Technical Assistance & Support Information
Prospects who are seriously interested in your product or service will want to know how to request assistance if problems arise unexpectedly. Navigate to an internet browser showing your preloaded customer support page or provide evidence of an available and well-equipped technical support team during your product demo.
Offer Training
Many businesses offer professional development or product training services. If this is one of your offerings, share this information during your product demo. It could be what further sets you apart from competitors and convinces prospective customers that you are the best long-term choice.
8. Address Concerns & Questions
Once you have successfully demonstrated your product, discussed its relevant application, and reviewed options for customer support, make yourself available to your prospect for more questions and find out if there was anything they were hoping to see during the demo that you were unable to show. This will reveal where your company and product stand in their eyes, allowing you to attempt to overcome any objections.
After answering questions and talking through any concerns, close the meeting by thanking your prospect and all attendees for their time. Let them know how grateful you are for an opportunity to present more information about your company and that you look forward to working together.
9. Create a Follow-up Plan
Consider a post-meeting follow-up as the last step in your demo process. During the demo, your prospect may ask questions that cannot be fully answered in the moment. They may even react audibly to things of interest without raising questions. Keep records of comments, feedback, and questions—anything suggesting there is a need for more information—so you can provide supplementary information following the meeting.
Even the best demo loses effectiveness without follow-up, which is why teams benefit from having a customer relationship management (CRM) tool to record demo activities and scheduling future task reminders. With Salesforce Essentials, your team can manage contacts, schedule tasks, and save time with Salesforce Inbox, which lets you create and share custom email templates for demo intros and follow-up messages. Sign up for a free trial today.
Sales Tools to Supercharge Your Demos
The best sales management leaders know showcasing your company in the best light and closing the sale is what product demos are all about. However, using the right sales tools to manage your prospects and run your meeting can take it to the next level.
Here are some sales tools to amp up your next product demo:
Customer Relationship Management (CRM) Software

---
Document Camera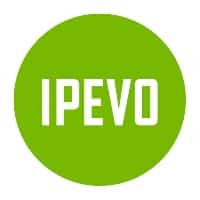 ---
Virtual Meeting Service

---
To learn more about the best tools for sales teams, read our article about the 15 best sales management tools.
High-quality Demo Examples
Your product demo makes a huge impression on potential customers, so it's important to not only inform them about your products and services, but to make them excited about the opportunity of working with you and having access to your services. For instance, the best praise I ever received from a customer after earning their business was, "Thank you for this opportunity." Not only was I thrilled by the compliment, but it made me confident that I truly showcased how we can help their business thrive.
Here are just a few examples of top-notch business demos you can watch for inspiration:
1. Slack
Businesses of all sizes choose to use Slack for internal communication, and for good reason. Users of Slack know this, but an excellent product demo conveys why it's so useful quickly and efficiently. Slack conveys how efficient it can make your team in two minutes with this engaging demo that quickly lets you know it offers more than private messaging features.
2. Ring Door View Camera
Ring doesn't waste any time getting to the point. In less than one minute, this video demo draws the prospect in and describes the features their users love: a crisp speaker, an easy-to-use mobile app that makes it easy to see who's at the door from anywhere, and robust security features.
3. Peloton Bike
It's no surprise the Peloton Bike has become shockingly popular—their marketing is first-class. In a little under three minutes, this demo makes every viewer feel like they can become an avid cycler in their own home—in your bedroom, home office, or living room with pro instructors and a wide range of live and on-demand motivating classes that make you feel as if you're in a boutique studio.
Tips for Making Your Demo More Effective
You should design your product demo process so that it can be taught, customized, and applied across use cases. This involves establishing an outline of how each demo should be performed and designing a system for holding salespeople accountable to the process. However, the process should allow for tailoring each demo to better meet the needs of each individual prospect.
Other tips for optimizing your demo process include:
Be straightforward: A simple, repeatable demo process will be more successful than one that is complicated.
Be competitive: Share compelling industry information or statistics that position your company as a consultant and your product as a viable solution.
Be engaging: Prospects will not remember your product demo favorably if it bores them, so remember to pause periodically to re-engage them for real-time feedback.
Evolve: As your company and product change, so too should both your demo process and visual aids so that they both convey the most current information.
Bottom Line
It is essential to provide prospects with effective demos that give them the reasons to believe that your company is in the best position to support their long-term goals. In order to effectively persuade your leads to seriously consider implementing your product, use the featured steps and watch the examples provided to develop a killer demo process.