Professional email addresses build trust and credibility, which can ultimately result in increased sales. As technical as it may sound, setting one up is easier and also cheaper than you might think. In a nutshell, all you need to do is choose an email service provider and get a domain. From there, you'll follow the prompts from your chosen provider to set up your account with your chosen username and display name.
Need more insight before jumping into setting up your professional email address? Check out this article for everything you need to know about getting started with business email.
Here's how to set up your professional email address for business in four steps:
1. Choose an Email Service Provider
The first step is to choose which email service provider you want to use. There are a number of professional email address service providers to choose from, but which is best for you will depend on your unique needs. To help, we've narrowed it down to the three best, based on features that matter most to small businesses and those looking for the best value for their money.
To find which is right for you, click the tabs below and learn more about each of the providers.
Bluehost
PROS

CONS

Free business email addresses included with all web hosting plans
Some technical expertise required to connect to third-party email providers
Free domain name included
Ultra-low advertised pricing
Option to connect to your favorite email service provider, such as Gmail
Plans cost as little as $2.95/month
If you don't already have a website and plan to build one with WordPress, then Bluehost is your best bet for professional email. It's a leading web host that includes a free domain, five free professional email addresses that use your own domain, and web hosting so your WordPress site can be live on the web for around $3 per month. If you need more email addresses, opt for the $5.45 per month plan and get unlimited email addresses.
Think Bluehost sounds like the right option for you? Follow these step-by-step instructions on how to set up your free custom email addresses with Bluehost.
Google Workspace (Formerly G Suite)
PROS

CONS

You can register your new domain in the checkout process, so your domain is automatically connected to your email
Doesn't come with a free domain name
Robust productivity and collaboration tools (e.g., Google Docs, Sheets, Slides, and so on)
It's not the cheapest option at $6/month per address
Very reliable, secure, and feature-packed
Google Workspace enables you to host your business email using your own domain name. If you don't already own a domain, you can get it directly from Google in the setup process. Pricing starts at $6 per user, per month, and it's best for those who want professional email addresses with a complete suite of collaborative and productivity tools.
Ready to get started? Get the step-by-step instructions on how to set up your professional email address with Gmail.
Zoho Mail
PROS

CONS

Get up to five free professional email addresses
Doesn't include a free domain
Marketing tools included
Very limited storage (just 25MB)
Best for budget-conscious businesses that don't use email often
Businesses on a budget that already have a domain name should consider Zoho Mail. There you can get up to five free business email accounts that use your own domain name. And what if your business needs more than five professional email addresses? Zoho Mail offers paid plans for as low as $1 per additional email address, per month, making it a low-cost alternative to providers such as, say, Google Workspace.
Want to get started with Zoho Mail? Set up your free professional email accounts with these step-by-step instructions.
Still not sure which is the best choice for you? Get the full breakdown of different email service providers, including what features they offer, storage amounts, security features, customer service, and more, in our article on the best email providers.
2. Get a Domain Name
After choosing which email provider to use and creating an account, the next step is to choose a domain name, if you don't already have one. While you can purchase one directly from a domain registrar such as GoDaddy or Namecheap, you can also get one directly from Google if you're using Google Workspace for your professional email address, or through a website plan you're already using (or will be using), such as Squarespace, Wix, or Bluehost (for WordPress).
Click the tabs below to find out the best ways to get a domain based on your chosen email provider from the previous step.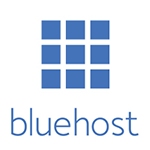 Web Host or Site Builder (i.e., Bluehost)
In many cases, you may be eligible for a free domain name through providers you likely are already using, such as Squarespace, Wix, or a web host such as Bluehost or DreamHost for those using WordPress. Before buying a domain name from a domain registrar, such as GoDaddy or Google Domains, check to see if you're eligible for a free domain from a provider you're using (or are planning to use).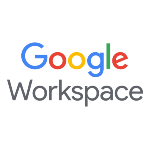 Email Service Provider (e.g., Google Workspace or Zoho Mail)
If you're getting a professional email address through Google Workspace (formerly G Suite), then you can easily get a domain name directly from Google during the account registration process. To do this, when prompted to get a domain or connect one you own, select get a domain and follow the prompts.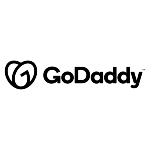 Domain Name Registrar
Of course, you can always get a domain name the old-fashioned way—directly from a domain name registrar, such as GoDaddy, Namecheap, or Google Domains. You can then connect your domain to your email service provider of choice. For help choosing which to use, check out the best domain name registrars.
Need help selecting the perfect domain name? If you're struggling to find an available domain name, you're not alone. It can be very difficult to find one that's available that also suits your business. To help, check out this article for guidance on choosing a domain name.
3. Choose an Email Format
When registering your new professional email address, you'll need to choose your desired username and display name. The username is the first portion of the email address, such as the "JDoe" of "JDoe@dowlaw.com," and the display name is what is displayed in a recipient's inbox, such as "John Doe." Businesses need to select a username and display name format to use across all employee email accounts for continuity and organization.
Common Business Email Formats
| Username Format | Example: John Doe |
| --- | --- |
| First name only | john@yourdomain.com |
| Last name only | doe@yourdomain.com |
| First name, last initial | johnd@yourdomain.com |
| First initial, last name | ddoe@yourdomain.com |
| Full name (first and last) | johndoe@yourdomain.com |
| A generic or departmental inbox name | info@yourdomain.com |
When choosing a username format, consider your company's size. For example, usernames, such as first name or last name only, aren't likely a good choice for large companies as they will end up with staff members who share common names. For more tips, check out our article on
professional email address ideas
.
Common Email Display Name Formats
| Display Name Format | Example: John Doe |
| --- | --- |
| Full name (first and last) | John Doe |
| First name and company | John@SuperPetsSupply |
| Company name | Super Pets Supply |
Outside of generic inboxes (e.g., support@yourdomain.com), businesses are generally advised to use a standard email display format that displays the first and last name of the sender. Learn more about how to create a
custom email address
.
4. Create Generic Email Addresses for Your Website
Businesses should provide an email address on its website contact page, though it should also use a generic email address for this, such as support@yoursite.com. It not only looks more professional, but it also helps reduce spam to individual inboxes, as individual email addresses are kept private. Once you have a generic email address created, the next step is to set up email forwarding, which makes it easy for businesses to manage generic inboxes.
Choose Which Type of Generic Inboxes You Need
General, or generic, email inboxes are typically used by teams, such as customer service or sales, as a way to provide contact information online without providing an individual's email address. This helps to not only help prevent unwanted emails from reaching you or your staff directly, but it also helps eliminate the need to update your site if an employee changes jobs, and it provides a way for multiple teammates to share an inbox.
General inquiries: e.g., contact@, info@, questions@, inquiries@, hello@
Customer service: e.g., support@, returns@, billing@, service@
Sales: e.g., sales@, demo@, team@, members@
Marketing: e.g., press@, media@, pr@
Human resources: e.g., jobs@, careers@, hr@
Set Up Email Forwarding to Easily Manage Generic Inboxes
When you create special or general purpose emails to use on your website, it saves time to use email forwarding, which will automatically send emails that are sent to the generic inbox to a specific person. Email forwarding will be set up directly through your email provider, so steps will vary. Generally, email forwarding is set up through email settings.
Managing a shared inbox (e.g., support@yourbusiness.com) can be a hassle. You can avoid this headache by using a professional email tool to delegate incoming mail, such as Spike.
Frequently Asked Questions (FAQs)
How can I get a free business email address?
It is uncommon to find a truly free business email. However, there are ways to get a free business email through a web hosting provider such as Bluehost, which offers free business email hosting and a free domain name with its low-cost web hosting services starting at $2.95 per month. Get the step-by-step instructions on how to get a free business email address.
What should I include in my email signature?
A professional email signature should always include your first and last name, job title, company, company website, and contact information. Many businesses also choose to include a company logo or user photo, links to social media accounts, or even a call to action, such as "Watch the demo" or "Start your free trial." Get ideas on what to include and how to design your signature by looking at email signature examples.
Which is better: Google Workspace or Microsoft 365?
Google Workspace and Microsoft 365 are direct competitors for a reason, and which is best for you will depend on your needs and preferences. Google Workspace is generally better for businesses that want a more modern and intuitive platform for business email, collaboration, and productivity tools. Microsoft 365 is better for traditional companies with secretarial staff responsible for managing other staff members' inboxes. Get the complete comparison of Google Workspace vs Microsoft 365.
Bottom Line
Your business needs professional email. And you need these email addresses quickly, easily, and affordably. If you don't already have a website and plan to build one using WordPress, the best value is to use a web hosting provider, such as Bluehost, which includes everything you need to get your professional email and website up and running for under $3 per month.
You May Also Like…