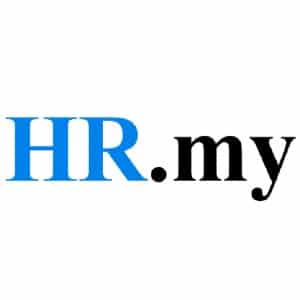 HR.my is a cloud-based human resource management platform that users can access for free. The web-based dashboard and mobile app provide basic HR functions like time and attendance tracking, payroll, and leave and expense management. While HR.my is not as streamlined or robust as other HR management software, it may be a good choice for startups or small businesses on a tight budget.
What We Recommend HR.my For
HR.my is typically used by small businesses with a handful of employees because their needs aren't typically complex. It's easy to set up if you're new to payroll software and can be a great introduction to how it works if you need support to hold you over until your business resources grow.
Overall, HR.my is best for:
Startups that need HR and/or payroll tools at a low cost: HR.my stands out because it offers a free—or very low-cost—HR management platform for businesses with a small budget. This makes it an excellent option for startups that need to limit expenses while exploring the types of tools they need to operate long term.
Small businesses with basic HR needs: Likewise, operations that need only basic HR tools—like time tracking, payroll, leave management, and expense approval—can benefit from HR.my.
Companies with employees who speak different languages: Hr.my is a multilingual software, and its reps will work with you to translate the software into different languages that are suitable for your business. It ranked #3 in our guide to free payroll software as the best free global payroll service for HR functions
Businesses that rely on field-based employees: HR.my's time tracking features include the ability to track employees via geolocation and selfies. Businesses with employees who report time from the field can use these tools to monitor employees and ensure they are where they say they are—when they say they are there.
When HR.my Is Not a Good Fit
Some businesses and HR teams will benefit from an alternative to HR.my:
Businesses that need more robust HR tools: While HR.my is a free alternative to expensive HR management tools, its tools are less robust than those offered by more comprehensive providers like Gusto or BambooHR. Businesses that need more advanced features—like analytics and reporting, extensive automations, integrated payroll tax tables, automated payroll tax filing, and talent and onboarding tools—should check out our guide on the best HRIS systems.
HR administrators who want one-on-one training: HR.my relies on crowdfunding and is maintained by the platform's developer. Because of that, HR.my does not offer one-on-one training like some HR providers. Instead, employers can access the user guide for step-by-step instructions for individual features. Check out our top HR software picks for more suitable options.
Users who want an intuitive, modern administrator dashboard: The low-cost nature of HR.my also means it has a relatively basic and somewhat outdated user interface. In fact, many HR.my reviews specifically identify this as a shortcoming of the platform. Business owners who prefer streamlined and intuitive software will be better served by another option, such as the recommendations in our best HR payroll software guide.
Looking for help with payroll and haven't found the right fit? Check out the top picks in our Best Payroll Services guide. And if you need help making the right choice, use our step-by-step guide to choosing the right payroll solution.
HR.my Overview
PROS

CONS

Free for unlimited employees—forever
Functionality does not include recruitment, onboarding, benefits, or performance management
Additional paid features are only $5 per month
Outdated and basic user dashboard
Administrators can easily upload data from other HR tools
Customer support is limited and one-on-one training is not available
HR.my Features
Signing up for HR.my is easy—just navigate to the homepage and click on Sign Up (Free) in the upper left corner of the screen. Then, enter your personal information to create a free account, verify your email address, and get started. To add new employees, select Add Employee or Import under the Overview section of the main user dashboard, and enter personal information, job status, and salary and payment details.
Payroll
HR.my's payroll management tools let users enter and update employee salary over the course of their employment. Salary information is entered when adding a new employee and can be updated to reflect changes using the Salary Adjustment tool, which is accessible from the user menu on the left side of the dashboard.
Allowances, deductions, and bonuses can be added by navigating to Variable Pay from the Payroll portion of the menu. Regular additions can be programmed under Salary Adjustment and one-time allowance can be added when running payroll under the Process tab.
Time Clock and Attendance
The HR.my Time Clock feature lets employees clock in and out for daily attendance purposes. Businesses that are already using a time clock software can import their data to HR.my, so employees can access their attendance records from their web accounts.
Users can also take advantage of the Field Check-In feature that makes it easy to manage outside-sales people, field service agents, and other employees who work outside the office. Not only does it let employers verify the whereabouts of their employees using geolocation and selfies, but HR.my also makes it easy to request regular check-ins from those employees.
Leave Management
Holidays and time off can be managed through HR.my's management dashboard and planning and scheduling tool. Administrators can also manage annual leave and medical leave, determine whether that time is paid or unpaid, and choose how time off is accrued (immediately or on a prorated basis). Users can utilize the platform to set up a leave approval workflow that includes up to three approvers, or enable multiple leave approval workflow schemes.
Expense Reporting
HR administrators can manage expenses from the Expense Claim portion of the user menu. HR.my makes it easy to create expense categories, types, and—as with leave management—expense approval workflow. Not only are expense reports automatically sent to the relevant reviewer, users can impose limits on what can be claimed, like receipts, mileage, and per diem allowances.
Security
Connections to HR.my are encrypted using the transport layer security (TLS) protocol, which is an improved version of the SSL protocol. Data is also secured by daily off-site backup and data export. What's more, sensitive employer and employee data is fully protected so that third-parties do not have access. Employers can further control how much information employees can access in their online dashboard.
In addition to HR.my's current features, paid users get access to new features before they're available to standard users. The platform's list of upcoming features evolves based on user needs, priorities, and the developer's availability. It is unclear how often updates are made to the platform, but current ongoing updates include improvements to the mobile experience and development of an updated Employer Portal interface.
HR.my Pricing
The HR.my platform is free to use for unlimited employees—forever. Instead of collecting fees from users, HR.my relies on crowdfunding to support its operation and continued development. Users have the ability to access the HR.my crowdfunding campaign through their account dashboard. A $5 monthly sponsorship provides users additional features, including:
Ad-free employer and employee web accounts
Additional 3,500MB of file storage (or 6,000MB for an annual sponsorship) for employer accounts with every $5 unit of sponsorship
Email notifications for HR.my managers in addition to those sent to the HR.my administrator
More advanced email notifications, including for expense claims, leave requests, and announcements
Early access to newly developed features
HR.my Ease of Use
Customer support can be contacted via email or through the company's Facebook page
Users can access the HR.my support forum to ask questions and interact with the administrator
HR.my user manual is available for review through the platform's website
Does not come with one-on-one training
Top HR.my Alternatives
| | | |
| --- | --- | --- |
| Best for: Growing businesses needing HR and IT tools | Best for: Small businesses with fewer than 100 employees needing to onboard employees and run payroll | Best for: Established firms that need robust HR, performance, and employee engagement options |
| Base monthly fee per location: Starting at $8 per employee | Base monthly fee: $19 to $149 | Base monthly fee: N/A |
| Per-employee monthly fee: N/A | Per-employee monthly fee: $6 to $12 | Per-employee monthly fee: $6 to $8 |
What Users Think About HR.my
In general, users find HR.my to be user friendly, secure, and affordably priced. Testimonials on HR.my's website further indicate that the platform is extremely functional and an excellent option for business owners on a tight budget. However, some users report that the platform appears outdated and can be difficult to navigate for new employees. That said, there aren't many user reviews available on third-party sites, so it's difficult to get a clear picture of how employers and employees feel about HR.my's tools.
At the time of publication, HR.my earned the following scores on these two popular user review sites:
A few trends stand out from these reviews:
| Users Like | Users Don't Like |
| --- | --- |
| Affordable price tag | User dashboard is outdated in appearance |
| User friendly for both employers and employees | Mobile app can be glitchy |
| Easy to bring in data from other HR tools | First-time users may find it difficult to use |
Bottom Line
If you're looking for a free or low-cost HR management tool, HR.my may offer the features you need to succeed. With tools ranging from time reporting and payroll to expense and document management, the platform is a great option for startups that need helpful tools at a low price point. Keep in mind, however, that the platform is not as robust as many other HR management options on the market, and—because HR.my is crowdfunded—customer support resources are limited and the user dashboard is reportedly outdated.
Even so, HR.my provides an accessible option for small businesses that need access to HR management tools without a hefty price tag. Sign up for a free HR.my account today.