HR.my Review: Is It Right for Your Business?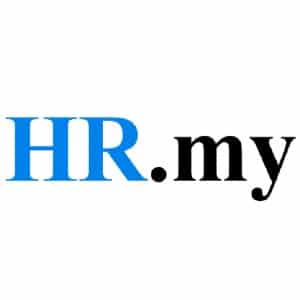 What We Recommend HR.my For
HR.my is optimal for small business owners with a handful of employees because their HR and payroll needs typically aren't complex. It provides online tools to track employee attendance, handle paid time off (PTO) applications, pay employees, and manage expense claims. It's also a good option for employers with limited software budgets since HR.my is free to use.
One thing to note is that while the system previously looked dated, it has been revamped to give it a more modern look; however, its interface still isn't as intuitive as popular HR payroll software like Gusto and QuickBooks Payroll.
Overall, HR.my is best for:
Budget-conscious startups that need low-cost HR and payroll tools: HR.my, which is on our list of best free payroll software, offers a cloud-based HR management platform that you can use at no cost. This makes it an excellent option for startups that need to limit business expenses while exploring the types of tools they need to operate long term.
Small businesses with basic HR needs: HR.my may not have a robust HR solution suite, but its online tools are efficient enough to handle the simple HR needs of small businesses. Apart from time tracking and payroll, it lets you manage employee information, store online documents, and monitor leave applications. It even has a self-service online portal where employees can view pay slips and update their personal details.
Companies with employees who speak different languages: Hr.my is a multilingual system. Its reps will work with you to translate the software into different languages (66 options as of this writing) suitable for your business.
Businesses with field-based employees: HR.my's time tracking features include the capability to track employees via geolocation and selfies. Businesses with field-based workers can use these tools to monitor attendance and check whether their employees are where they say they are when they are supposed to be.
When HR.my Would Not Be a Good Fit
Businesses that need more robust HR tools: While HR.my is a free alternative to expensive HR management software, its tools are less robust than those offered by more comprehensive HR software providers. Businesses that need advanced features—like analytics and reporting, extensive automation, integrated payroll tax tables, automated payroll tax filing, and talent and onboarding tools—should read our guide on the best HRIS systems for suitable options.
HR administrators who want one-on-one user training: HR.my relies on crowdfunding and is maintained by the platform's developer. It doesn't provide one-on-one training support for new users. What HR.my offers are online guides with step-by-step instructions for individual features. If you require client support, check out our top HR software picks.
HR.my Overview
PROS

CONS

Free-forever HR software with time tracking, payroll, and expense claims management tools
Lacks onboarding, recruiting, benefits, and performance management solutions
Supports unlimited employees and multiple pay schedules
Doesn't offer payroll tax filing services
Additional paid features are only $5 per month
Limited customer support with zero user training
HR.my Pricing
HR.my is free to use, and you can even add an unlimited number of employees into its system. Instead of collecting fees from users, HR.my relies on crowdfunding to support its operation and continued development. If you're interested in participating in its crowdfunding campaign, sign up for a $5 monthly sponsorship through the HR.my account dashboard.
A paid monthly sponsorship also includes access to additional features:
Ad-free employer and employee web accounts
Additional 3.5MB of file storage (or 6MB for an annual sponsorship) for employer accounts
Email notifications for HR.my managers in addition to those sent to the HR.my administrator
More advanced email notifications, including for expense claims, leave requests, and announcements
Early access to newly developed features
HR.my Features
With HR.my, you get a cloud-based platform designed to streamline basic HR and payroll processes. Here are some of its essential features:
Employee Information Management
HR.my allows you to keep all your staff information in a secure, online database. It has multiple sections for storing your employees' personal information, employment terms, position details, educational background, and previous work experiences. If you need to track documents, such as employment contracts and training certificates, HR.my lets you upload scanned versions of the documents and attach these to an employee's record.
---
Payroll Processing
HR.my's payroll solution comes with a salary adjustment tool to help you record and track changes in your employees' pay rates. You can even set up an alert for salary reviews to remind you when it's time to revisit an employee's compensation package.
Apart from managing salary information, HR.my can handle various pay processing periods—from weekly and biweekly to monthly and bimonthly. Recurring allowances and deductions can be added to its system, including other earning types like bonuses, commissions, and one-time allowance payouts. You can also choose to pay employees in cash, via manual checks, and through direct deposits.
---
Time & Attendance Tracking
HR.my offers an attendance management solution that integrates seamlessly with its online time clock. Employees can clock in and out through their HR.my web accounts or mobile apps. Its "field check-in" feature also makes it easy to monitor the attendance of salespeople, service agents, and employees who work outside the office. Not only does it let you verify the whereabouts of your field staff through geolocation tracking and selfies, but it also prevents buddy punching and time theft.
If you have an in-house employee time clock, you can extract attendance data from your device and manually upload it into the system. However, you need to use the Excel template provided by HR.my (which can be downloaded from the software's attendance module) to ensure that you follow all required data fields and applicable value formats.
---
Leave Management
Holidays and time off can be managed through HR.my, allowing employees and managers to request and approve leave applications online. You can also add several leave types (such as annual and medical leave), determine which transactions are paid or unpaid, and choose how time off is accrued (immediately or on a prorated basis). If you require multiple approvers, HR.my lets you set up a leave approval workflow that includes up to three approvers.
---
Expense Claim Management
Similar to HR.my's leave management solution, you can create a workflow that allows employees and managers to file and approve expense claims. This is a helpful feature, especially if you want to include expense reimbursements (like mobile phone expenses) in your regular pay runs.
What's also great about HR.my is that it allows you to set up claim types that are expense-, mileage-, and time-based. Expense-based claims are typical transactions that let you specify the amounts to be processed. Meanwhile, both the mileage- and time-based types require you to set specific rates for each transaction, such as $1 per mile traveled and $100 per day for business trips. This allows the system to compute the applicable amounts based on your company policies and the identified units of measurement (like miles, kilometers, hours, and days).
---
System Security
Connections to HR.my are encrypted using the transport layer security (TLS) protocol, which is an improved version of the SSL protocol. Data is also secured by daily off-site backups. Further, sensitive employer and employee details are fully protected so that third parties don't have access.
---
HR.my Ease of Use
Easy account sign-up process
Online user manual with how-to guides for each module
HR.my support forum to ask questions and interact with the administrator
In-app user guide and help button
Employee self-service portal
Customer support via email and through the company's Facebook page
Signing up for HR.my is easy—just navigate to the homepage and click on "Sign Up (Free)" in the upper left corner of the screen. After you've activated your account, you can immediately access its platform, which now has a more modern interface than its previous dated-looking version. However, new users unfamiliar with adding HR and pay-related rules (such as leave accruals and earning/deduction types) into a system will find the initial setup process challenging. Unfortunately, HR.my doesn't provide training support to new users. What it offers are user guides to help you through the setup.
While the how-to guides are relatively easy to understand, navigating through the system can be confusing. In addition, if you didn't sign up for HR.my's crowdfunding, be prepared to see in-app ads on the main dashboard asking you to join its campaign. The ads also appear in different modules from time to time.
What Users Think About HR.my
| Users Like | Users Don't Like |
| --- | --- |
| Free to use | First-time users may find it difficult to use |
| Efficient time tracking tools | Some features load slowly at times |
| Helpful mobile apps | No live phone support |
There aren't a lot of up-to-date HR.my reviews online. Those who left positive feedback like that its HR and payroll solutions are free to use. They also appreciate its time tracking tools as it helps them efficiently monitor staff attendance. However, some users complained about the lack of live phone support, while others commented that navigating through its platform can be difficult for new users.
At the time of publication, HR.my earned the following scores on popular reviews sites:
Top HR.my Alternatives
Best for: Small businesses wanting full-service payroll

Best for: QuickBooks accounting small business users

Best for: Solopreneurs and employers needing dedicated payroll support

Base monthly fee:

$39–$149

Base monthly fee:

$45–$125

Base monthly fee:

Starts at $39
If you're not sure if HR.my will fit your business' requirements, see how it compares with other HR payroll software.
Bottom Line
If you're looking for a free or low-cost HR management platform, HR.my has the essential tools you need to handle employee management and payroll processes. It even offers expense claims tracking, document management, and customizable workflows. Your employees will also appreciate its self-service portals and mobile apps, allowing them to easily access pay slips, clock in/out for work, and request PTO online. This makes HR.my an excellent option for startups and small businesses that need helpful HR tools at a low price point. Sign up for a free HR.my account today.