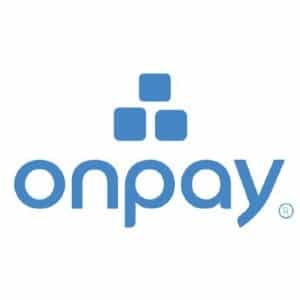 OnPay is a full-service payroll solution for small businesses with up to 50 employees. It's affordable ($36 per month, plus $4 per active employee), easy to use, helps pay employees and taxes, and offers benefits administration. It caters to religious and nonprofit organizations and several industries, including restaurant, agriculture, and legal services.
What We Recommend OnPay For
OnPay, a cloud-based mobile platform, helps small business owners process employee and contractor payroll automatically, as it calculates, withholds, and pays employee state and federal payroll taxes each pay run. It also files year-end forms 940 and 941 for you at no additional cost.
In short, OnPay is best for:
Small companies needing to switch from complex software: Many businesses that use OnPay have less than 50 employees and swear by it because it's easy to use and handles the important payroll-related tasks (paying workers and tax agencies). If you have a low-maintenance business, you'll find it more affordable than some of the big-name payroll providers and less cluttered (meaning fewer extraneous payroll and HR services).
Small agricultural companies: OnPay processes separate tax filing reports for farm vs non-farm workers—and not every provider can handle this specialty. If you have workers who are on an H-2A visa, OnPay will pay and process taxes for them.
Small businesses needing HR support: OnPay offers small business owners access to a variety of HR tools, such as employee offer letters, self-onboarding, PTO management, in-app messaging, and HR auditing. It also provides benefit administration and will connect you with a variety of benefit partners so that your employees can sign up for retirement, health insurance, life, disability, and FSA, HSA, and commuter benefits.
If you're already using a payroll solution and are considering changing to another, check out our guide on how to switch payroll providers to ensure you make all the right moves beforehand.
When OnPay Would Not Be a Good Fit
International payroll operations: OnPay does not support large businesses needing payroll for foreign employees or even those assigned in U.S. territories. Check out our guide on top international payroll providers as they are better suited for this.
Businesses that need 24/7 live customer support: If you need on-demand phone support to get quick answers to questions related to payroll, benefits, and HR—especially during weekends and holidays—OnPay may not be the right provider for you since its customer support team is available on weekdays. Providers such as Justworks do offer 24/7 support. Check out our top payroll software picks for more options.
Looking for something different? Read our guide to the best payroll services for small businesses to find a service or software that's right for you.
OnPay Overview
PROS

CONS

Runs flexible payroll, pays taxes, does year-end reporting with no extra costs
Doesn't pay international employees
Offers penalty tax guarantee
Doesn't offer tiers that cater to varying needs
Provides access to HR solutions and live customer support
Doesn't have live phone support on weekends
OnPay Pricing and Features
Pricing and Features Included

OnPay's All-in-one Payroll Product

Pricing
($/Month)




$36 + $4 per active employee

Payroll Tax Filing and Payments

✔

Unlimited Payroll Runs

✔

Multiple Pay Rates and Schedules

✔

*W-2 and 1099 Forms Generation

✔

**Pay by Direct Deposits, Debit Card and Manual Check

✔

Penalty-Free Guarantee

✔

Accounting and Time-Tracking Integrations

✔

Employee Self-Service Portal + Automated Onboarding

✔

State New Hire Reporting

✔

Document Storage and Personnel Files

✔

Custom Reporting

✔

In-App PTO Requests and Approval

✔

Health and Dental Benefits, 401(k), Workers' Comp

✔

COVID-19 Reporting Tools

✔

Free Account Migration

✔
*OnPay can print and mail W-2 and 1099 forms for you for $5 per form (plus shipping and handling fees).
**For insufficient funds to cover the cost of a pay run, OnPay will charge a non-sufficient funds (NSF) fee of $50 per returned item.
OnPay is a software that small businesses can rely on to start processing payroll and withhold employee taxes. It comes with a robust set of HR tools and provides access to a lot of benefit options. Its support team can even handle your account's employee information and prior wages' migration for free. You just have to provide them with your company's basic information.
Payroll Processing
OnPay, which is optimized for mobile so that you can process payroll at any time, offers the following payroll processing-related capabilities:
Handles unlimited monthly pay runs and pays employees and contractors via paper check, debit card, or direct deposit
Processes payroll reports that can be viewed in real time, downloaded as a PDF or spreadsheet, and then exported using your existing accounting software
Permits you to set up multiple pay rates and pay schedules
Allows employees to access their pay stubs and documents through its self-service portal—even after they resign
Payroll Tax Management
OnPay automatically calculates, withholds, and pays payroll taxes quarterly and annually. It also has a penalty-free guarantee as a result of mistakes made by its representatives. It can help with the following regular and special payroll services:
For general businesses: Files and pays federal and state unemployment insurance on time plus year-end reports (940, 941, W-2, W-3, 1099, and 1096)
For restaurants: Calculates tipped wages even for overtime work rendered and helps you with minimum wage tip makeup, and prepares Form 8846
For farms and agriculture: Processes tax filings for agricultural workers (Form 943) and non-farm employees, including payment and processing of taxes for workers on H-2A visas
For nonprofit organizations: Handles and files federal unemployment taxes (FUTA) tax exemptions for 501(c)(3) organizations
For clergy and churches: Excludes any parsonage allowances from calculations and FUTA, Social Security, and Medicare taxes (FICA)
Hiring Support
OnPay offers new hire reporting and onboarding. It allows you to:
sign documents electronically
create offer letters
organize documents, tasks, and organizational charts
access built-in document templates
delegate and track non-HR tasks
perform compliance audits
store documents and personnel files
customize your company's paid-time-off (PTO) policies
handle PTO requests and approvals track accruals automatically every pay run
Employee Benefits
OnPay partners with several benefits providers, from which your employees can sign up for a wide range of benefits—from medical and dental, to retirement and workers' compensation plans in all 50 states. It has established partnerships with the following providers:
Aetna
America's Best 401(k)
Anthem
BlueCross BlueShield
Guardian
Guideline
Humana
United Healthcare
Vestwell
It also has in-house licensed brokers who can help you identify the best options when you need other benefits like vision, disability, and life insurance. All premiums are automatically deducted each time you run payroll.
Integrations
For optimum performance and the prevention of repetitive tasks, OnPay integrates with the following software:
Accounting: QuickBooks Online, QuickBooks Desktop, and Xero
Time tracking: Deputy, Humanity,QuickBooks Time (formerly TSheets), and When I Work
Farm financial management: Magnify
HR and compliance: ThinkHR and PosterElite
Customer Support
OnPay has representatives who can help you set up your account or migrate your employees' information and even their prior wages. You can also get assistance from payroll experts through phone, email, and chat from 9 a.m. to 8 p.m. Eastern time on weekdays.
OnPay Ease of Use
User-friendly with an intuitive dashboard
Affordable for small businesses
Responsive support staff
Supports multiple pay rates and schedules
Mobile application to run payroll anywhere
Self-service portal
OnPay is easy to set up and navigate, even for those with no payroll background. Its interface is not overwhelming for beginners, and the learning curve isn't steep.
Top OnPay Alternatives
| Gusto Payroll | QuickBooks Payroll | Square Payroll |
| --- | --- | --- |
| Best for: Small businesses | Best for: QuickBooks accounting small businesses needing quick direct deposit | Best for: Small retailers and restaurants |
| Base monthly fee from: $19 to $149 | Base monthly fee from: $45 | Base monthly fee from: $29 |
| Per-employee monthly fee from: $6 to $12 | Per-employee monthly fee from: $4 | Per-employee fee from: $5 |
| | | |
If you need help evaluating which software is right for you, check out our guide on choosing the best payroll software.
What Users Think About OnPay
Most OnPay users left positive reviews on the web. A lot of them like that it is easy to use and navigate, even for new users. Others highlighted its good customer service and affordability. Some, however, want improvement on its reporting features and wish for more third-party integrations, like time-tracking. At the time of publication, OnPay reviews earned the following scores on other popular user review sites:
When reading through user reviews, I noticed some of these trends:
| Users Like | Users Don't Like |
| --- | --- |
| Easy to use | Glitchy integrations |
| Intuitive and feature-rich | Cannot use the platform without logging out VPN if running it outside the U.S. |
| Responsive customer service | |
Bottom Line
OnPay is a cloud-based payroll software that is accessible to small businesses and organizations in several industries. It lets you process employee and contractor payroll, automate tax payments and filings, and more without paying extra. Overall, it is a comprehensive and flexible payroll system that is affordable and easy to use.
Sign up with OnPay for a 30-day free trial—no credit card required.