An interactive voice response (IVR) system is phone system software with automated voice menus that can route callers to their desired extensions without human assistance, by dialpad or voice. The technology helps companies better serve customers and also frees up staff, making it helpful for call centers and other departments with high call volumes.
RingCentral is a voice-over internet protocol (VoIP) phone service with powerful IVR features that can quickly route your callers to the right number or extension. It also comes with powerful features such as a mobile app, call recording, and call conferencing. Click here to start your seven-day free trial.
How the IVR Works
Interactive voice response (IVR) systems usually come as a packed-in feature of a larger call center phone system. In basic terms, it allows callers to self-navigate through a phone menu to choose the correct person or department they are trying to reach. IVR has dial tone and voice recognition capabilities that can route callers to a menu, call group, or single extension based on rules that you pre-program into your phone service's settings.
If you've ever used an automated attendant, IVR works in a similar fashion. Auto-attendants manage and route calls. IVR systems can do this as well, but they also integrate with text messaging, email, and other channels to assist your service teams in helping customers best solve problems. They also have self-service modules that allow customers to call your company, verify their identity, and do things like check their balance without employee intervention.
IVR technology can also be leveraged for outbound calling. Most service providers offer the ability to set up messages that can automatically dial your customers and let them know about promotions, new products, or anything else that you might want to say to your client base. This is also helpful for giving your employees important information during emergencies, such as closures due to inclement weather.
Essentially, IVR are a common VoIP service feature that is all about automation. They help route customers to their desired extension and use self-service features to access what they need. This helps drive down wait times for callers, and it allows your call center staff to focus on the issues that require a human expert. More advanced systems even offer integration with popular business apps, which extend the functionality of the system.
Who an IVR system is Right For
IVR is a good fit for call centers that want to automate the process of routing inbound calls. The technology frees up your human staff from having to deal with the tedium of answering the phone and answering quick questions. Its features are also designed to offer callers with a series of menu options and route them automatically without the need for human assistance.
IVR is especially helpful for:
Businesses with large call volumes: IVR systems automate the task of answering the phone and routing callers to the right destination.
Customer support staff: The automatic routing allowed by IVR helps ensure that customers reach the right agent with the proper skills and knowledge to help them address their needs.
Accounts Payable Departments: Self-service features allow callers to do things like check their balance, make payments, and other routine tasks without staff assistance.
Interactive voice response technology is a common feature in many call center platforms because of its ability to automatically route calls to agents. It uses voice recognition technology, as well as pre-configured rules set by your company's administrator, to make sure that your customers get their problems solved and are satisfied to come back to your business.
IVR Costs
When choosing a piece of call center software or VoIP phone service, you want to keep in mind things like pricing, features, and customer support options in order to determine the best choice for your organization's needs. Fortunately, there are a wide range of options out there for businesses of all sizes and budgets.
Service prices can vary widely. RingCentral, a VoIP service with IVR features, starts at $29.99 per user, per month. Dedicated call center suites can range from $19 agent per month and go all the way up to $59 per agent per month depending on what plan you choose.
IVR Features
IVR features help your call center run at full efficiency. The automated routing and voice recognition help callers reach the right destinations quickly and painlessly. Common IVR features include a visualized IVR building module, self-service functionality, outbound IVR calling, and integrations with outside business software.
Common IVR features include:
IVR Builder
Most IVR systems offer a visualized IVR builder that lets you build out our voice menu exactly as you want. These tools present your IVR menu in the form of a flow chart or a diagram, allowing you to add, delete, and rearrange voice menu options as you see fit.
Self-Service Functionality
In most cases, your IVR system will let you set up and deploy self-service channels for your callers. Say, for example, you want to let customers make payments automatically over the phone. You could set up a self-service system that can ask customers to confirm their identity, provide their account info, and then, if you have payment processing capabilities, let customers enter their credit card info and have their payment authorized without human intervention.
Outbound IVR Calling
With outbound IVR calling, you can set up messages to be automatically sent to all of the numbers on your address book. This can be helpful for letting your customers know about special events, new products, or promotions that you think they would be interested in.
Integrations
Most of today's leading IVR services offer the ability to connect your call center with outside business platforms, like a customer relationship management (CRM) solution. When customers call, the system can recognize their number and pull their profile in a platform like Salesforce. The agent can see all of that information and serve the customer's needs better than if they only saw a phone number.
IVR Providers
Most call center services will provide some sort of IVR functionality. It is also found in some VoIP systems, like RingCentral. The following options are among the best IVR systems on the market and provide features such as an IVR building tool, call routing, and integrations with outside business systems. Read our guide to the best IVR providers for more information.
Notable solutions with IVR features include: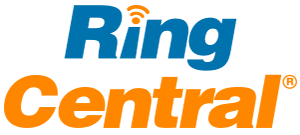 While RingCentral is marketed as a VoIP system, it comes with IVR functionality that essentially allows you to run a complete call center within the platform for $19.99 per user per month. The system also includes features like call recording, international calling, and toll-free 1-800 numbers for your business. It is best for any business that wants a no-compromise feature set. Click here to start your seven-day free trial.
"We use RingCentral for our operations in the U.K., U.S., and Germany. They are cost effective. We can handle complaints easier and give the customers a better experience by getting them to the right point of contact as quickly as possible."

— Sam Malik, CEO of Medzino.

Freshcaller is a cloud-based call center platform that allows teams to purchase local and toll-free phone numbers in more than 40 countries. In addition to IVR, Freshcaller boasts features like call masking, voicemail, and automatic call distribution. You can start using the service for free, and paid plans start at $19 per user per month. Click here to learn more.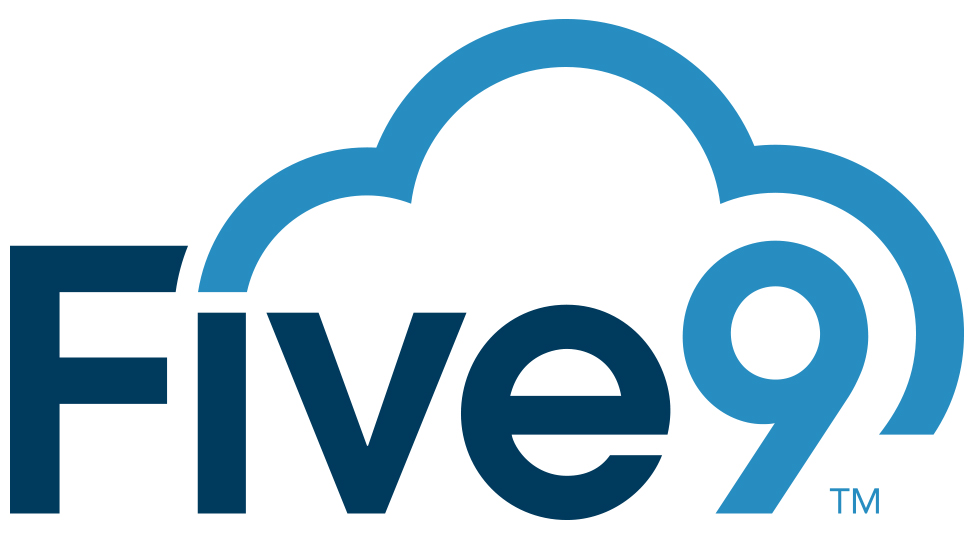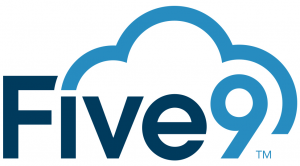 Five9 is a contact center system and one of the more popular IVR systems on the market today. The platform is custom-priced on either a monthly or annual basis and offers features like speech recognition and automatic call distribution. It also includes Five9 Genius, the company's Artificial Intelligence (AI) assistant, which can pull up customer data and suggest actions to your support employees. For more information, click here.
Pros & Cons of IVR
Interactive voice response technology can be very helpful in routing the people that call your organization. However, there are some environments where an IVR system is not always the most appropriate solution for your business needs. We explore some of the pros and cons of IVR.
Pros of IVR
Pros of interactive voice response include:
Professionalism: Greeting callers with an automated call menu gives your business a more professional presence.
Efficiency: Having your calls automatically routed saves your employees the work of having to do it manually.
Customer Satisfaction: Since your customers are automatically routed to their preferred call group or extension, they won't be frustrated when trying to contact your company.
Cons of IVR
Cons of interactive voice response include:
Unwelcoming Image: Smaller organizations with low incoming call volumes may find that it's easier to go without IVR if they want a warmer, more personable business presence.
Programming Challenges: An IVR is only as effective as its programming. If you aren't tech-savvy, then you might find it very difficult to make an effective voice menu for your customers.
Small Companies: Companies with small teams might not find it worthwhile to invest in a complete contact center suite.
Alternatives to IVR
If you think that some of IVR's features might be useful for you, but you still don't think it's right for you, then you are in luck. There are several alternatives to IVR available, including, automated attendants, call screening, and automated call distribution (ACD) systems. While some of these systems may interact with IVR in some cases, they each stand as their own separate technology and are found on a wide range of business phone systems.
IVR alternatives include:
Automated Attendants
An automated attendant, much like an IVR system, automatically greets and routes inbound calls to pre-specified extensions, phones, or voicemail inboxes. You can think of an auto-attendant as a less advanced IVR; it cannot connect data with outside business software, or a database. All it can do is present a list of options and route callers according to what they choose.
Call Screening
Call screening features are found in most phone systems, even in free basic virtual phone providers like Google Voice. They do automatically greet your customers and asks them for their name before forwarding them to your line. While it lacks the advanced routing capabilities of more advanced systems, it can be helpful if you are a small organization looking for a more established phone presence.
Automated Call Distribution
ACD systems, like IVR software, answer your incoming calls and route them according to pre-programmed rules. The difference, however, is that an ACD module automatically routes calls based on a number of criteria, such as the caller's location, language, and the nature of their call. While it can provide users with a voice menu of options, it often routes callers to the right extension without requiring them to do anything.
Frequently Asked Questions (FAQs)
Can I use IVR outside of a call center?
Yes. While sales and support are the most common use cases for IVR, it can be used for just about anything. For example, its self-service features can be useful for any company that wants to take payments over the phone.
Do I need any additional hardware for IVR?
No. If you have an internet-based software system, most of the actual routing work will take place either on the cloud or on your computer. You do not have to buy any additional hardware.
Can I use IVR via text?
In some cases yes. Some IVR systems, like Genesys PureCloud, allow you to configure your outbound IVR settings to send customers text messages after calls. The fact that most IVR systems are internet-based allows for these features, as they often reach a cloud server of some kind to send outgoing text messages
Bottom Line – What Is IVR?
IVR systems help helps you provide your callers with an automated voice menu that is equipped with voice recognition, routing, and self-service capabilities. They can be immensely helpful for helping callers reach their preferred destination, especially if they need help from your support team.
If you are looking for an IVR solution, we recommend trying RingCentral. The VoIP service comes with a full-featured IVR module as well as powerful conferencing features and software integrations. The company even offers a seven-day free trial. Click the link below for more information.