Newspaper advertising is best for businesses that want to reach customers aged 35-45 on a local, regional, or national scale. The average newspaper ad cost depends on the circulation of the paper, the size, day, and ink. A full-page ad can start at $2,700 and increase to $163,000 depending on these factors.
Print Newspaper Ad Costs
The cost of a newspaper ad depends on the publication's location and circulation size, as well as the color, frequency, and day of the week your ad is published. For example, a local paper may charge $12 per inch for a black and white ad, so a 4-inch by 10-inch ad would cost $480.
Here are some estimated prices for Sunday advertising in black and white:
Newspaper Advertising Cost Comparison
| Newspaper | Circulation | Price for full page ad |
| --- | --- | --- |
| Washington Post | 551,360 | $163,422 |
| Milwaukee Journal Sentinel | 153,207 | $23,688 |
| Bozeman Daily Chronicle (Bozeman, MT) | 14,069 | $2,772 |
Newspaper Ad Pricing Structure
The size of your ad is one of the primary factors affecting cost. Most business owners will decide on the size of their ad based on price. Ad size can be calculated based on price per column inch or modular pricing.
These are two common newspaper ad pricing methods:
Price Per Column Inch
A column inch is a unit of space one column wide by 1 inch high. If a newspaper charges $12 per column inch, an ad measuring four columns wide by 10 inches deep would cost $480. This is calculated by four columns x 10 inches = 40 column inches x $12 per column inch = $480.
Most full-page ads are measured as six columns x 21 inches, or 126 column inches. Using the $12 pricing from the example above, the cost for a full-page would be $1,512. This is calculated by multiplying 126 column inches by $12 per column inch.
Modular Pricing
With this type of pricing, newspapers charge based on set modules, such as full-page, half page, quarter page, and eighth page. Although the modules can be also described in column inches, they are easier to understand as set shapes/sizes.
Factors That Affect Newspaper Ad Costs
There are a variety of different factors that determine how much newspaper advertising costs. The major ones are circulation/readership, size of the ad, frequency of runs, and placement of the ad.
These are the main factors that affect the pricing of newspaper ads:
Circulation of the newspaper: The higher the circulation, the more you will pay for an ad. Note that some newspapers will list its readership instead of circulation on the rate card. These two terms are not the same, as the readership number assumes that multiple people in a household will read the same paper. Usually, advertisers pay based on circulation.
Size/color of the ad: The bigger the ad, the more it will cost. You will also pay more for your ad to run in color.
Number of times your ad runs: If you run your ad multiple times, you will pay more overall but less for each individual ad.
Day of the week/section of the paper: Expect to pay the most for an ad that runs Sunday. You will also pay more to have your ad in the main section of the newspaper instead of the sports or travel section.
How to Get a Discount on Newspaper Ads
The cost of newspaper advertising will vary significantly based on which publication you choose and the type of audience you can reach. No matter which publication you chose, there are a few ways you can lower the cost of your newspaper ad. To save money on your newspaper ads, you can increase the number of times you advertise, ask for price breaks, and try local instead of national papers.
Here are three ways to get a discount on newspaper ad costs:
Advertise Multiple Times
The number of times that you advertise in a newspaper — also known as frequency — will change how much you pay per column inch. These discounts should be listed in the newspaper's rate card and can be broken down by the amount you spend or the number of column inches you advertise in annually.
Ask for Special Discounts
Often, newspapers will offer introductory rates for new advertisers. You can also ask for your ad to be featured in a seasonal or special insert for lower-than-average rates. Sometimes, newspapers offer a remnant space rate that can be discounted up to 80% off the list price. If you go this route, your ad will be placed in spaces that the paper was unable to fill. However, there are no guarantees that your ad will run.
Try Local Publications
If your business caters primarily to your local community, advertising in local or regional newspapers — instead of a national title — may actually yield better results for a lower cost. Some local papers, especially neighborhood and town gazettes, charge very little for advertising space and you will be able to better target your audience since local customers will be reading them.
Contact local publications in your area and compare prices to see which will provide the most advertising space and frequency per dollar. You can also visit USNPL, which lists newspapers by state and city, to find some of the different local newspapers in your area.
5 Ways to Get Maximum Coverage for Your Newspaper Ads
Maximizing coverage for your newspaper ad depends on knowing what a paper's circulation is, how frequently you can run an ad, where the ad is placed, the ad size, and what day of the week will secure the most viewers. To gather this information, visit USNPL and examine the newspapers circulated in your city/state. Then, call newspapers of interest and ask for the information above.
Here are the five things to consider when maximizing newspaper ad coverage:
1. Consider Advertising Frequency
Run of paper: If you choose this option, the position of your ad will be determined by the publisher. If your ad has a bad position in the newspaper, there's a good chance that no one will see it, so make sure you understand exactly where your ad could show up if you go with this option.
Main news section: This is the most read section, with 80% of readers looking at the main news. Expect to pay the most if you want to advertise in this section. One downfall of advertising here is that you risk your advertisement being next to an article about a horrible human catastrophe or other negative news.
Local news section: This section sees a small decline from the main news at 75% readership. If your product has broad appeal, it's recommended that you advertise in the local section. You are emphasizing that you're part of the community, and you will pay less than if you advertised in the main news section.
Other sections: Readership drops off by around 20% for ancillary (non-main news) sections, but placing an advertisement here is a good idea for some business. For example, if you own a health food store, you can target people who are interested in health by only advertising in the health section.
2. Consider Where to Place Your Ad in a Newspaper
Work with a sales representative to get your ad on the upper right portion of the right-hand page of the newspaper. This will increase the chance of readers seeing your ad as they flip through the pages. Make sure your ad is placed next to an article instead of other ads. It might cost you more, but it will help keep the readers focused on your message.
3. Find Out the Best Day to Advertise in a Newspaper
The best day to run your ad in the paper depends on the type of products or services your business offers and the goal of your campaign. Newspapers cover heavy topics like business and finance during the first part of the week and lighter topics like local events and goodwill stories during the end of the week. Knowing your best day to advertise will optimize and segment your audience.
Here is the best type of newspaper advertising for each day of the week:
Monday & Tuesday: There are fewer ads during these days, so your ads may get more attention during these days. However, circulation (the number of people receiving the paper) is usually lower because these are serious news days.
Wednesday & Thursday: Grocery stores like to advertise on these days, as this is when many people plan shopping trips.
Friday & Saturday: A good day for restaurants and entertainment providers because everyone is trying to find something to do over the weekend.
Sunday: The day with the highest circulation and the most ads. The paper is full of coupons on Sundays. This is a good advertising day for retail stores.
4. Determine How Often You Should Advertise
The number of times you advertise in a newspaper will depend on your budget, but you should try to run your ads at least once a week for a month. A potential customer will need to see your ad a few times before they decide to do business with you. In addition, you will be able to get a frequency discount if you advertise with a newspaper multiple times.
If you determine that newspaper advertising is right for you, increase from one ad per week to two or three to see if it brings in more business. In addition to running an ad multiple times, you may want to consider putting your business message out there on multiple mediums like digital or search platforms. Look at our guide to Google advertising to get started.
5. Figure Out the Best Size for Your Newspaper Advertisement
The cost of your newspaper advertisement is directly proportional to the size of your ad, meaning the bigger your ad, the more you will pay. Even though it's been proven that the larger your newspaper advertisement, the more likely people will notice it, this doesn't mean that you should go with a full-page ad.
For certain businesses, there is an argument for larger size ads. If your customers are not necessarily frequent shoppers and are buying big-ticket items, having more potential customers notice your advertisement may be more important than the efficiency of the spend. Talk to your advertising representative at the newspaper about the best ad sizes for your services/products.
How to Create Effective Newspaper Ads in 5 Steps
You can have the best ad spot in the most widely read newspaper, but if your ad is not attention-grabbing, readers will skim over it. To make sure that your ads are ready to attract leads, write good ad copy, design your ad layout, request a proof, and submit your ad to the newspaper.
Here are five steps to creating effective newspaper advertisements:
1. Write the Ad Copy
Ad copy should capture your audience and move them quickly into the sales funnel. To write an attractive ad copy, craft an attractive headline with a clear call to action to tell the reader what they should do. Add your business contact information and a timeline for response.
Here are several ways to write and test an effective ad copy:
Write an attention-grabbing headline: The most important element of your ad is the headline. If these three to eight words don't interest the reader, the advertisement will fail.
Create a clear call to action: Do you want readers to visit your establishment or order from your website? Make sure the ad specifically states what you want the reader to do.
Add your business information: Include your address (or proximity to a well-known local landmark), website, and phone number so the reader knows how to find you.
Add a sense of urgency: Consider including a limited-time discount or coupon with an expiration date. This gives the reader the motivation to act immediately after seeing your ad.
Look at ads from competitors: Though you don't want to copy competitor ads exactly, you want to have a feel for what's out there. Their creative ad (copy/images) might spark an idea for your next ad.
Get suggestions from account executives: Newspaper advertising reps will often come up with sample ads when trying to initially get your business. Ask for tips and guidance to supplement these samples.
Test different ads for effectiveness: You always want to improve your ads, but make sure you have a system in place to track which sales are coming from which ads.
2. Design Your Ad Layout
Use the technical specification from the production team at the newspaper and work with your designer to create the best possible layout and design for your ad. Working with a professional designer is recommended; this will allow you to get a high-quality ad while also being able to make necessary edits/changes. A quality newspaper advertisement should cost around $150 to design; you can find high-quality designers at this price point on freelance sites like Fiverr.
3. Request a Proof
You should always request the proof for a newspaper or magazine advertisement. From photo placement to the size of the text, your ad may look entirely different from what you envisioned. A proof will show you exactly how the ad will look in the publication and will allow you to make adjustments before it goes to print.
4. Submit Your Ad to the Newspaper
Once you are sure that your newspaper ad proof looks right and has the correct information, send it to your advertising representative at the newspaper. If you need to correct anything in the ad, let your representative know and ask your designer for another proof. If your ad is acceptable, give permission to run the ad.
5. Measure & Track Success
You will need to keep a pulse on how well your newspaper ads are performing if you want to run a successful print advertising campaign. If you are not measuring the results, you won't know if a newspaper ad is worthwhile for your small business. You can do this by including a trackable coupon, a unique phone number, or a vanity URL. Alternatively, you can just ask your customers if they saw the ad.
Here are some ways to determine if sales are coming from your newspaper ad:
Include a coupon: Coupons are great for newspaper advertising. Include a deal at the bottom of your ad for people to rip out and bring to the store. This is an easy way to track business that comes from your ad.
Use a call tracking number: Another great tracking tactic is to add a dedicated phone number from a virtual phone service like Grasshopper to your ad. That way, if someone calls that number, you will know they called after seeing your newspaper ad. We have an article on how to set up call tracking that will walk you through the process of setting up this number.
Use a vanity URL: Similar to a call tracking number, a vanity URL can track which people went to your website after seeing your ad in the newspaper. You can purchase a vanity URL for your site from GoDaddy using its domain name search feature. The downside is that this only works to measure the success of your ad if you are looking to drive traffic to a website, as opposed to increasing in-store sales.
Ask your customers: If you are a small business owner that interacts with your customers on a one-on-one basis, simply ask them how they heard about your business. This works well for any business because you want to know if your advertising is actually working to bring in customers.
Calculate your sales: If you are running newspaper advertisements and have no other ads running, you may be able to determine if they are successful by looking at how well your business performs during the months that the ad is running. A positive change in sales is a good indicator that your newspaper ads are paying off.
Pros & Cons of Newspaper Advertisements
For decades, big and small businesses alike have reaped the benefits of newspaper advertising. You should carefully weigh the advantages and disadvantages of newspaper ads to make sure that you get the leads needed to justify your expenditure. Advantages include attracting a local audience and getting more brand exposure. However, newspaper ads have high competition and you may find that people often do not read your ad.
Pros of Newspaper Advertising
These are the pros of newspaper advertising:
Attract a local audience: If you advertise in your local paper, you are able to reach people that are in proximity to your business. You are also integrating your business into the local community by placing your ad among local news and events.
Reach new customers: Newspaper advertising is a unique platform for sharing your message with a slightly older demographic. Ads in this medium will be able to add to the reach already achieved with promotional materials via online marketing, email marketing, or mailers.
Less intrusive messaging: People are less likely to be annoyed by your ad in the paper than an ad on TV or radio. Not only do they expect to see advertisements, but the ads also don't interrupt them from reading an article.
Get brand exposure: You can put information in a newspaper ad (i.e., pricing, phone number, website, etc.) and people will be able to get a good look at it — and revisit it as desired. This differs from radio advertising, TV advertising, and billboard advertising, where the message flashes by quickly.
Target based on interests: If you own a business that correlates to a section of the newspaper, you can target your ad to people who read that section. For example, if you sell sports gear, you could advertise in the sports section of the paper. This is a big win: It will actually cost you less than advertising in the main section, but you will get a more targeted audience.
Offer coupons: Newspapers are the perfect medium for coupon advertising. The physical act of tearing out a coupon creates a strong level of engagement, increasing the probability of people coming into your store.
Cons of Newspaper Ads
Here are some of the cons of newspaper ads:
People don't read: Even if a newspaper has a high circulation, it's unlikely that everyone who receives the paper will see your ad. Over 91% of newspaper readers read about local news. However, you should expect a significant drop in readership for the sports or ancillary sections. If you want maximum exposure, you will need to place your ad in a premium spot, which will cost more.
Competition is high: There are likely to be other business ads surrounding yours. Ask your newspaper sales rep if your ad can stand alone or if they can make sure your competitors' ads don't appear next to yours. If budget permits, purchase a larger column to help your ad stand out among the masses.
Results are Difficult to Measure: Unlike online advertising, such as Facebook advertising or Google advertising where you can easily track who came to your website from an advertisement, measuring your exact ROI with a newspaper ad is difficult.
9 Pro Tips for Maximizing Return on Newspaper Advertisements
Buying newspaper ads can represent a large part of your marketing budget. It is essential that you make the most of your expenditure by creating ads that capture the reader's attention and generate leads. With this in mind, we asked nine top industry professionals for their best advice on getting the most out of newspaper advertising.
Here are nine top tips from the pros for making the most of newspaper advertisements:
---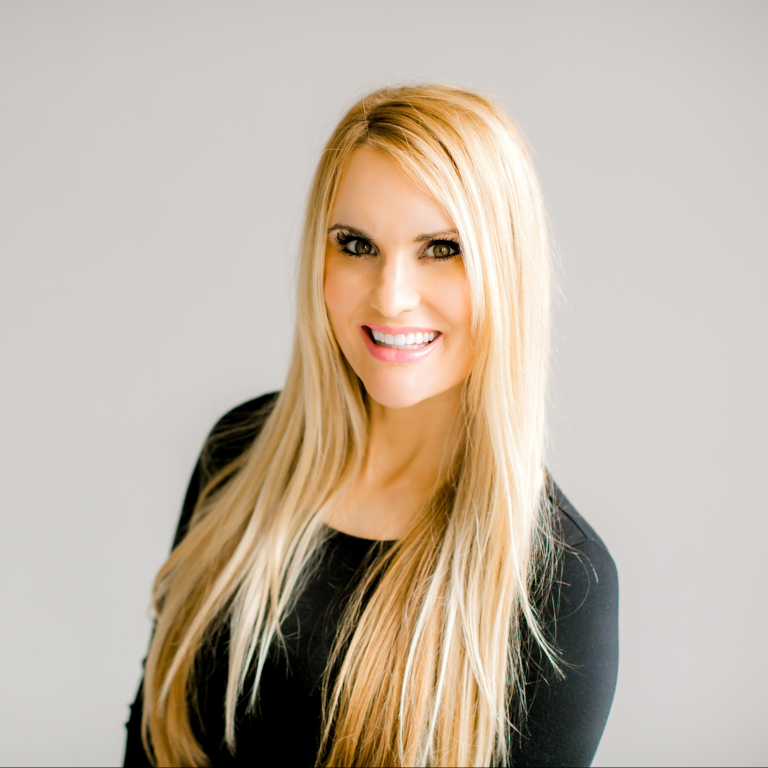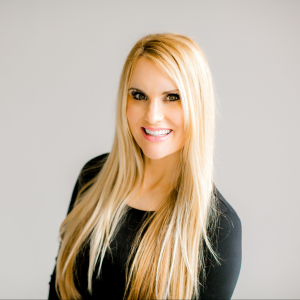 ---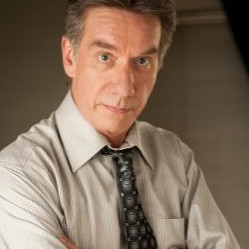 ---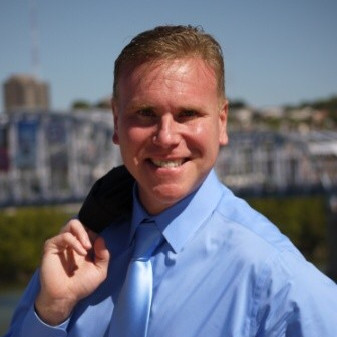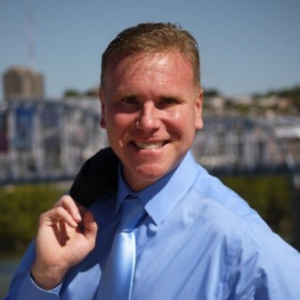 ---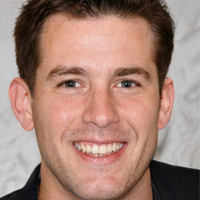 ---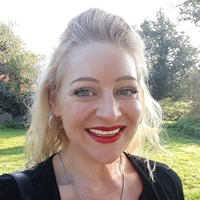 ---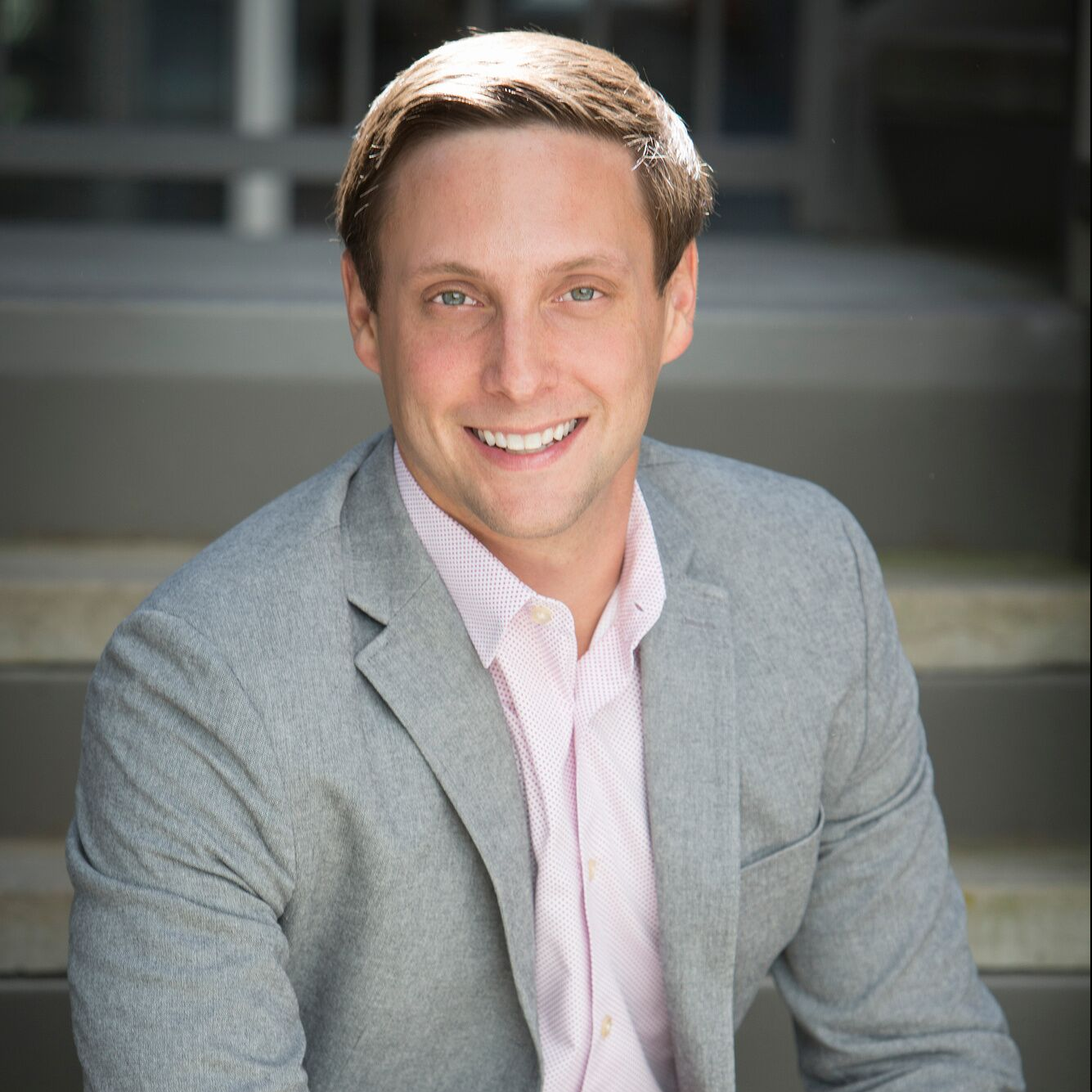 ---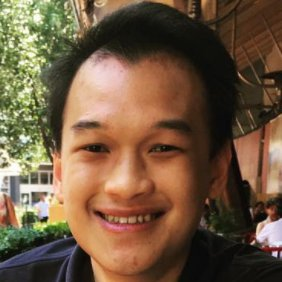 ---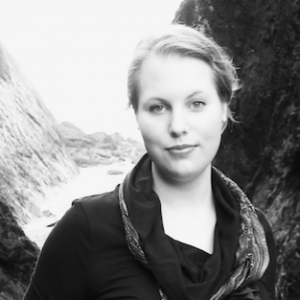 ---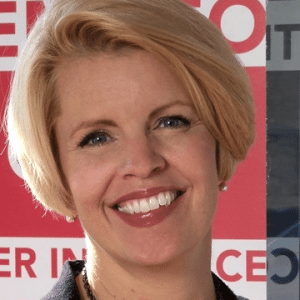 ---
Frequently Asked Questions (FAQs)
Are prices higher for premium ad space?
Ad prices are higher for premium space — like the front page — because the newspaper knows that more people read that section of the paper. These high-traffic areas also sometimes feature color advertising as opposed to just black-and-white ads.
Are there advantages to digital advertising instead of print?
While most people still associate newspaper advertising with print, you may have the option to advertise on your chosen newspaper's website. Major U.S. publications have experienced a spike in digital subscriptions, so putting an ad online — in addition to the print newspaper — is a good option for your small business.
Does the newspaper have an ad designer?
Newspapers usually have ad designers who can create an ad for your campaign. However, it is better to create your own ad or hire someone — like a freelancer at Fiverr — to design a newspaper ad for you because you will get an advertisement created specifically for your audience, brand, and services/products. Many ad designers at newspapers just use templates and plugin information without consideration for what works best for your campaign.
Bottom Line – Newspaper Ad Cost
Traditional newspaper advertising is a great way for small businesses to promote products and services to a wide audience, especially one aged 35-45. However, to make this advertising effective, you need to find the right place to advertise; research the cost, sizes, and placements of the ad; and design a professional-quality ad with the help of a freelancer or designer.