MightyCall Review: Is It the Best Virtual Phone System for Your Business?
This article is part of a larger series on VoIP.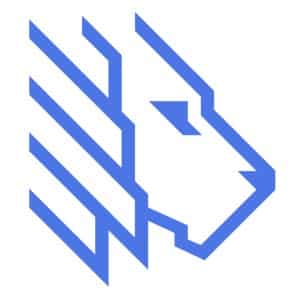 MightyCall Overview
The best business phone systems package in call routing, virtual number, and device support so that small businesses have options. In this regard, MightyCall shines. Some of the features you will find in MightyCall include:
Auto-attendant: Route your customers to the right department or extension using recorded messages and prompts.
Virtual phone numbers: MightyCall has local, national toll-free, and international numbers so that you can select the number type that best fits your business and branding needs.
Device support: Like most virtual phone systems, MightyCall supports PC-based softphone apps and apps for both Android and iOS smartphones. However, MightyCall stands out by also supporting desk phones so that you can use existing IP phones with the service.
PROS

CONS

Call recording comes with the service at the Business and Enterprise tier, and MightyCall also provides unlimited storage, which is very uncommon
There's no internet-based fax, which you often get with other providers
Dial-by-name directory with all plan tiers
IP phones are supported only above the base tier
CRM integration, which is relatively uncommon with virtual phone systems
As a virtual phone provider, there are very few unified communications features
Included voicemail transcription, which they call voice-to-text
Free trial is only 7 days
Calling Name Presentation (CNAM) so that your company's name appears on customer's phones when you call
There's no self-service or voice support with the MightyCall auto-attendant
After-hours call routing allows you to send calls where you need them to be, even after the workday is done
What We Recommend MightyCall For
MightyCall works well as a virtual phone solution for small and medium-sized businesses. It's not a unified communications solution and lacks virtual fax, but it does have some useful features for sales and support, and offers a variety of business phone numbers. Also, MightyCall lets you save call recordings on the cloud-based system for a year. While this isn't compliant with the Health Insurance Portability and Accountability Act (HIPAA), it does give your business a way to review customer calls.
When to Use MightyCall
When you need virtual numbers: MightyCall has toll-free, local, vanity, and international phone numbers. This provides you with options for reaching customers in various markets. Want to appear close to your customer base? Create a local number in their area. Want to appear more national? MightyCall has a variety of toll-free prefixes to choose from. This is why it is among the best virtual phone and vanity phone number providers in the industry today.
When you don't have dedicated business phones: MightyCall works on a variety of devices. There's a softphone app for computer-based dialing and a smartphone app so that you and your team can use your personal devices for outbound and inbound calling. There's also support for legacy IP phones if you do happen to have these.
When you want to route calls efficiently: MightyCall also has an auto-attendant, which they call their auto-receptionist. While it's not a dedicated interactive voice response (IVR) system, you can easily record messages to help your customers reach the department or extension they need. They will simply have to press the numeric keys you assign to do so.
When MightyCall Might Not Be a Good Fit
If your business needs to send faxes on a regular basis: Unlike Grasshopper, which has virtual faxing, MightyCall doesn't support this feature. For many businesses, this isn't a deal-breaker, but for companies that send faxes consistently, MightyCall won't be a great fit.
When you need to port international numbers: If you're a business coming to the U.S. that needs to port numbers from international territories, MightyCall isn't a good fit. While they don't currently offer this, they do have international number support if you want to start fresh. Additionally, while they offer free short message service (SMS) texting in the U.S. and Canada, this service isn't offered internationally.
When you're looking for annual prepayment discounts: MightyCall has a relatively blanket pricing structure, at least for the first two tiers. There's no difference in the monthly price, even if you opt to pay for an annual subscription. The Enterprise plan may reduce the per-user cost based on the number of users, but MightyCall doesn't publish this information.
MightyCall Pricing
MightyCall pricing reveals that it's a very inexpensive business calling solution starting at $12 per user, per month. There is no annual billing option, but the low cost does come with some great perks that aren't always available from VoIP providers, especially at this price point.
MightyCall's base plan is also useful for businesses that don't require extensive calling. Small Team comes with 1,000 minutes for the aforementioned low price. This is more than adequate for a team with low call volumes.
MightyCall Plans

Small Team

Business

Enterprise

Best For

Solopreneurs or very small teams—this is also the first plan to include local and toll-free numbers

Teams with extensive calling requirements or which conduct outbound texting campaigns

Teams with 10 or more users and businesses that need to scale

Monthly Pricing

($/User/Month)

$12 per user, per month

$15 per user, per month

$200 per month. Customized pricing also available. Contact MightyCall

Minimum Users

1 to 2

3

10

Cost of Extra Users (each)

N/A

$15

Contact MightyCall

Cost of Extra Phone Numbers (each)

$10

$10

Contact MightyCall

# of Minutes

1,000

Unlimited

Unlimited

# of Text Messages

1,000

Unlimited

Unlimited

Performance Reports

✓

✓

✓

Live Support

✓

✓

✓

Voice-to-Text

✕

✓

✓

Call Recordings

✕

✓

✓

Presence

✕

✓

✓

CRM Integration

✕

✓

✓

IP Phone Compatibility

✕

✓

✓

Complimentary Voice Studio

✕

✓

✓
MightyCall Features
MightyCall has a few unique features that are relatively uncommon for a virtual phone provider. Click through the tabs below to see features that are worth consideration, especially since MightyCall pricing starts at such an affordable price point:
General Features
By default, all MightyCall plans have very useful basic features that include:
Call forwarding
Call queues
Music on hold
Custom greetings
Call history
Auto-attendant
Voicemail
Dial-by-name directory
Conference calls
These are very useful for small businesses since these features are all usable via software. This means they can be used on a personal smartphone without the user having to provide a personal number.
Additionally, the system itself has a high uptime of 99.99%. This is definitely lower than a big name provider like RingCentral, which has a 99.999% uptime, but in a year this only amounts to about 53 minutes of service unavailability.
WhatsApp Integration
MightyCall offers WhatsApp Business integration, which is useful for attracting millennials and Gen Z'ers who use this app daily. Through the application, your business can set up a WhatsApp profile for customers to use to chat with your reps via text or even video. Since this is done via WhatsApp Business, agents won't have to provide a personal number to customers and you can decide what business information to provide.
---
Vanity Numbers
MightyCall allows your business to create a vanity number that will instantly make your company memorable. For example, rather than a simple string of numerals, you can create a vanity number, like 1-800-BUY-CARS, if your business deals in vehicles.
MightyCall stands out compared to other virtual number providers, like 800.com, because it offers not only toll-free vanity numbers that start with 800 prefixes but local numbers as well. This makes your business seem more community-based, which can help your customers feel more connected and more likely to pick up an incoming call.
---
CNAM
Calling Name Presentation (CNAM) is a technology included with MightyCall that presents your company's name to your customers when you make outbound calls. This is much more personal than a string of numbers appearing on their smartphones, and having a name appear on a display increases the chance of customer contact.
---
International Numbers
While most virtual phone number providers offer phone numbers in the U.S. and Canada, you might sometimes want to expand your reach into other global markets. MightyCall is a good provider for expanding your brand's global reach.
With most other virtual phone providers this just isn't an option. With MightyCall, numbers are available in several territories around the globe, so when an international customer needs to reach you, they have inroads with your company. This makes it very easy for these customers to make contact, and it also helps them avoid expensive international calling rates.
---
CRM Integration
MightyCall has CRM integration in the Business and Enterprise plans. This includes connectivity with CRM favorites like Zapier and Zoho. Some other integrations require the use of application programming interfaces (APIs), which may take some IT work. With this kind of integration, information about each caller can be presented to agents so that they will have an easier time using customer data to deliver better experiences.
---
MightyCall Alternatives
MightyCall is definitely a virtual phone provider that brings with it a lot of utility and delivers multiple business phone number options as well as extensive calling features. Still, for some, the lack of features like virtual fax (a feature provided by Grasshopper) and annual discounts may be problematic. Here are a few other providers to consider if MightyCall isn't quite right for your business' needs.
| | | |
| --- | --- | --- |
| | | |
| Best for: Businesses that need virtual fax as well as a virtual phone system with basic call management features and extensions at a flat rate vs a per-user cost | Best for: Very small companies or solopreneurs looking to save money—by default, Google Voice for personal use is free and the business plan is very inexpensive at only $10 per month | Best for: Companies looking for a wide variety of 800 prefixes (800, 833, 844, 855, 866, 877, or 888) for a business phone number |
| Starting price: $29 per user, per month | Starting price: $10 per user, per month | Starting price: $23 per user, per month |
| | | |
What Users Say in MightyCall Reviews
Off the bat, many MightyCall reviews cite the provider's excellent support team as a reason for sticking with the company. MightyCall's team helps with APIs and webhooks, for example, which are integral for setting up integrations on the platform. General customer service also gets high reviews. In general, it seems like someone is always available and issue resolution tends to come quickly for customers.
At the time of publication, MightyCall reviews have earned it the following average ratings on popular user review sites:
Ease of use is also something that customers seem to love. Despite the system lacking virtual fax, this is rarely a complaint from subscribers. The majority of complaints in MightyCall reviews center around minor bugs in the software and the occasional dropped call. Some customers complained about a lack of a vacation mode for inbound call management and others noted occasional issues with call quality.
Bottom Line
Reviews show that MightyCall is a standout choice for business owners who don't necessarily need a full-fledged VoIP or unified communications as a service (UCaaS) system but want a calling solution with fundamental features. The inclusion of features sometimes missing with MightyCall competitors, like call recording and CRM integrations, definitely accentuate the provider's uniqueness.
MightyCall is also a very useful provider for businesses looking to establish an international presence. Not only is international calling available, but the provider also has international virtual numbers so that global customers can reach your business without paying international long distance rates.