A predictive dialer is a software system that can automatically dial phone numbers without human intervention. They connect sales agents and other workers to prospects as quickly as possible so they do not spend unnecessary time going through contact lists and entering digits. Predictive dialers are usually bundled with contact center systems.
There is no shortage of capable predictive dialers available for small businesses. However, we find that some of the best business phone systems designed for call centers come with a built-in predictive dialer at no additional cost to the user.

How a Predictive Dialer Works
In basic terms, a predictive dialer automates the process of choosing a contact to call and dialing that number. The system automatically chooses agents based on availability, and callees are chosen based on a number of factors depending on the dialer setup. These tools are designed to make sure that agents are in contact with people as often as possible instead of wasting time looking for contacts and dialing numbers themselves.
Call centers depend on a high call volume in order to meet sales goals. As such, it's important to make sure that agents spend as much time as possible working with clients to close deals. Predictive dialers are designed to minimize that downtime between calls.
As its name suggests, predictive dialers predict when agents will be available to take their next call and dial the next number. They use existing average call information, among other data, to guess when an agent will finish a call, and connect to another prospective customer behind the scenes while the agent is busy working. This allows the predictive dialer to automatically connect an agent with a new customer as soon as each call is completed.
The best predictive dialers set themselves apart from other technologies such as auto-dialers in a number of ways. For example, most predictive dialer systems implement a set of algorithms to accurately determine when to call another number. The technology has been around for roughly 30 years and usually comes as free features within contact center solutions. However, RingCentral and other providers do sell their predictive dialers as separate products.
Who Predictive Dialers are Right For
If your company has a high-volume call center, then you can benefit from a predictive dialer. The technology can keep agent downtime to a minimum so that your employees can be more productive and ultimately close more deals. Many organizations that use predictive dialers see an uptick in closed sales as a result.
Predictive dialers are especially useful in these applications:
Telemarketers: A high call volume is crucial to a telemarketing company's survival. Predictive dialers make sure telemarketing staff are talking to prospects as often as possible.
Market Research: Predictive dialers help market research staff get in touch with callees at a faster rate than looking up contact info and dialing numbers.
Customer Service: If you have agents make follow-up calls to customers who have contacted your help desk, predictive dialers can automate the process of getting in touch with them.
All told, predictive dialers are beneficial in any scenario where you are trying to increase your departments call rate. Its core functionality speeds up the process of making calls and makes sure there are few moments when agents aren't speaking with customers. They also come at a wide range of price points to meet every budget.
Predictive Dialer Costs
Predictive dialers come at a wide range of different price points. There are many options on the market for dedicated dialers that only include predictive dialing features. However, it is also a phone system feature found in many contact center solutions. Pricing can also depend on whether you adopt an on-premise or cloud-hosted dialer.
Some solutions, like JustCall, are priced for small businesses and start at just $50 per user, per month for a package with calling features. On the other hand, other systems are designed with larger teams in mind. For example, RingCentral's predictive dialer costs $200 per agent, per month, and configuration costs start at 10 thousand dollars.
On-Premise Systems
On-premises services are usually a one-time purchase for small businesses. These dialers usually come in the form of a hardware box that you connect to your company's computer network. Setup costs are usually thousands of dollars. Software can either be a one-time purchase or subscription based on the vendor.
On-premise systems are good if outbound sales calls are a core function of your business and you feel as though you will always need your predictive dialer. While they don't scale as easily as cloud-hosted solutions, they could provide long-term savings over a subscription-based product.
Cloud-Hosted Dialers
Hosted predictive dialing apps have fewer upfront costs. However, they typically are priced based on a subscription basis. Monthly fees will depend on what service you adopt. This is the best option for most small businesses as it saves them the cost of having to install a system in their office and they tend to scale easier than on-premises solutions.
Predictive Dialing Providers
There are many predictive dialing providers on the market. Some of them are specialized solutions, but many are complete contact center-specific business phone systems that have other features for email, chat, and other communication channels. They also come in a wide range of price points.
Predictive dial partners include:
1. PhoneBurner

PhoneBurner is marketed as a "Power Dialer" that comes with a predictive dialer to connect your agents with customers quickly and automatically. It also comes with a set of CRM and text messages features. PhoneBurner costs $126 per agent, per month, on an annual basis.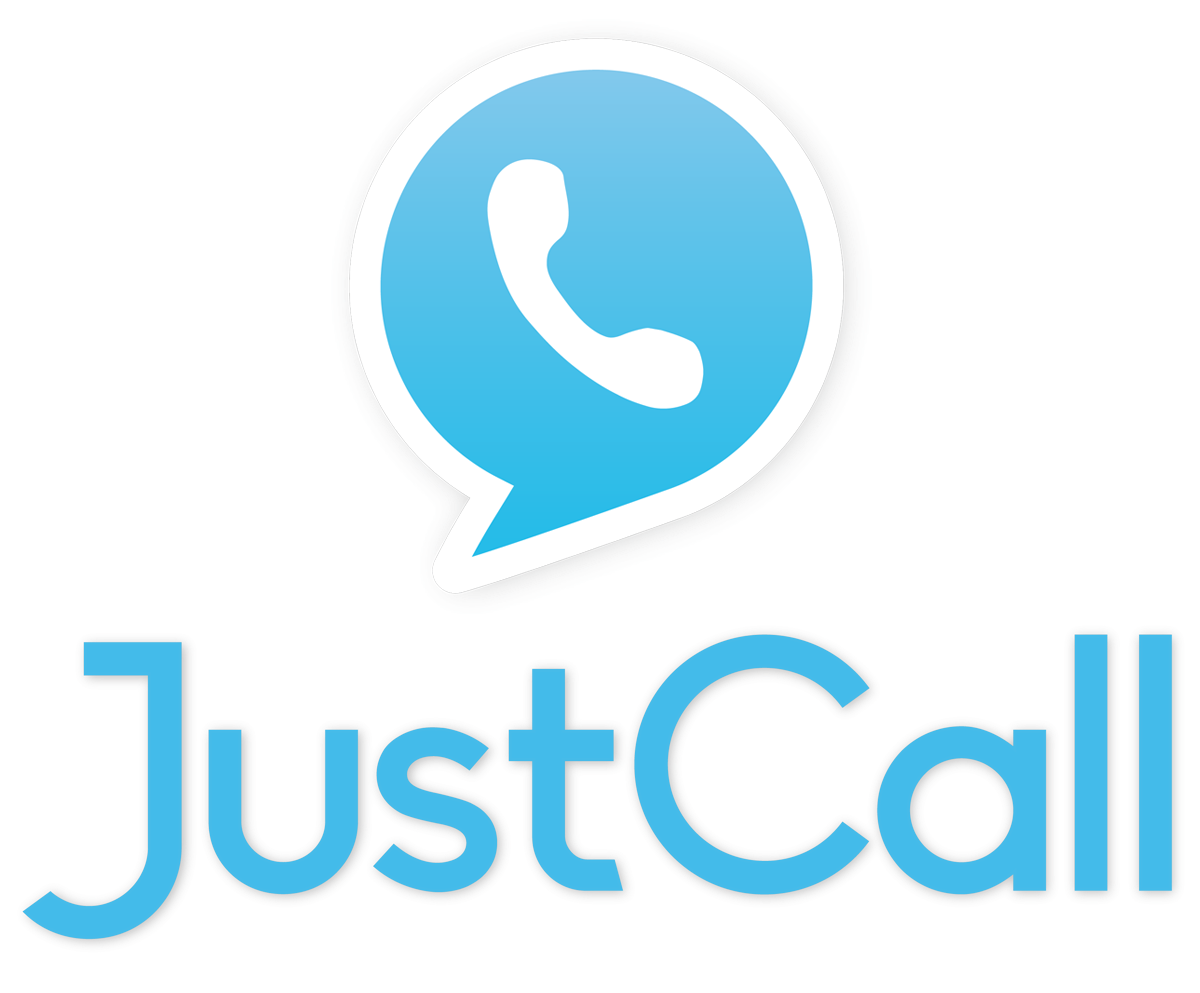 JustCall is a cloud-based contact center solution that offers features such as local phone numbers, text messaging, and more. The Premium version, which costs $50 per agent, per month, also offers a predictive dialer to cut down on idle agent time. This is one of the more affordable options on the market. Get started with JustCall today.

RingCentral Engage is a separate offering from RingCentral's business phone service. The solution uses algorithms to guess when agents need to be connected with the next customer based on average call time. As your agents make more calls, the system learns your collective habits and uses it to make better dialing decisions. The dialer costs $200 per agent and configuration costs start at 10 thousand dollars. Click here for more information.
Predictive Dialer Characteristics
In most cases, a predictive dialer uses a set of algorithms to predict when agents will be done with a call. Taking that information into account, the system will begin dialing another number so that when the agent hangs up, they will be automatically connected with a new callee. As your employees make more calls, the predictive dialer's machine learning (ML) models learn about your agent's habits and use that to make better dialing decisions.
For example, if your agents decrease their average call time from seven minutes to five minutes per call, then the predictive dialer will pick up on these habits and start dialing new numbers after five minutes. These models are crucial in making the dialer work for your unique business needs. They also save you the trouble of having to configure these options yourself.
Other features commonly found in predictive dialer products include:
Customer Relationship Management (CRM) Integration
Many leading predictive dialers offer some sort of ability to connect call data with a CRM solution. An example of this integration is having a customer's information pulled up on an agent's screen while they are in conversation. Having previous call information and the customers age and location can provide helpful context for closing a deal.
Call Monitoring & Reporting Features
The best predictive dialers provide managers with insights into how agents are handling their workload. This includes tools for both monitoring live calls as well as canned reports that provide visualizations on total calls, average call time, and more. This information is crucial for ensuring agents are doing their jobs to your company's standards.
Pros & Cons of Predictive Dialers
Predictive dialers can provide a great benefit for high-volume outbound call center environments. However, their usefulness outside of that is minimal, and can, in fact, be detrimental to a company's success. Here are some pros and cons of using predictive dialers.
Pros of a Predictive Dialer
Volume: Predictive dialers increase your agent's overall call rate, which in turn can increase sales
Automation: Dialers remove the manual work of selecting numbers to call and entering digits, which can streamline your call center operations
Efficiency: When you use a predictive dialer, you are decreasing agent downtime. This ensures that you are getting the most out of your labor investment.
Cons of Predictive Dialers
Annoying to Customers: Today's customers tend to find unsolicited sales calls to be very annoying. Cold-calling someone could give them a negative opinion on your company.
Increased Burnout: Call centers have higher turnover rates than most other kinds of businesses. Without at least a little downtime between calls, you run the risk of burning out employees and increasing turnover rates even further.
Spam Protections: Most major smartphone manufacturers now offer some sort of spam call detection. In many cases, your outbound calls will be considered spam by these devices, and your calls will not reach customers.
Alternatives to a Predictive Dialer
A predictive dialer can be an effective way to reach out to a large number of people quickly and easily. However, there are many other ways to accomplish the same result. If you do not require the high call rates promised by predictive dialers, you can simply get a free virtual phone service like Google Voice and reach out to customers with that. It can also be effective to use marketing software for other mediums such as email and text messaging.
Predictive dialer alternatives include:
Virtual Phone Services
If you are simply looking for a unique business phone number to make calls from and do not need the rapid-fire functionality of a predictive dialer, then you might find a low-cost virtual phone system like Grasshopper to better suit your needs. There are even free offerings like Google Voice that provide your company with a local telephone number from anywhere within the United States.
SMS Marketing
Many of today's customers prefer to communicate over text message rather than speaking over the phone. Therefore, an SMS marketing solution like Avochato might be a better choice for your organization than a predictive dialer. These solutions make it very easy to reach out to a large customer base via text message. Additionally, text communication is often considered by consumers to be less intrusive than a phone call.
Email Marketing
Email is another popular marketing channel. There is no shortage of effective software platforms for creating and distributing marketing materials to customer inboxes. Mailchimp, Constant Contact, and other systems can help even the smallest companies look like large enterprises with professional-looking content.
Frequently Asked Questions (FAQs)
Will my dialer calls get blocked by spam filters?
It depends on a number of factors. If you have an especially high volume of outgoing calls, it might be filtered out by apps like Nomorobo as spam. All major wireless carriers have varying levels of spam protection as well.
Where do predictive dialers find numbers from?
In most cases, you will have to provide numbers for the predictive dialer to call. If you are looking for new leads, you can buy lists of eligible contacts from lead generation platforms such as BoldLeads.
Are predictive dialers secure?
Yes. The majority of predictive dialing services on the market offer encryption of all communications. This helps protect customer's sensitive info such as credit card data and Social Security numbers.
Bottom Line
Predictive dialers help outbound call centers achieve a much higher call rate. The more numbers you dial, the more chances you have to close deals. It can make a huge difference in the overall success of your company.
RingCentral is among the most powerful business phone services for call centers and comes with a helpful predictive dialer among other features like screen sharing and instant messaging. This makes it a great option for businesses looking for a complete customer service and business phone solution. Click the button below to get started with RingCentral today.