What Is Predictive Dialer Software & How It Helps Businesses
This article is part of a larger series on VoIP.
Predictive dialer software is a type of calling system that automatically dials from your list of telephone numbers. Call centers and sales departments use predictive dialers to connect agents to prospects quickly to avoid employees wasting time by scrolling through lengthy contact lists and manually dialing numbers. This also saves agents time by helping them avoid busy signals, voicemail boxes, no-answers, and disconnected numbers.
If you're looking for a predictive dialer, most contact center phone systems bundle predictive dialers into their services. This means that while you can find standalone software solutions, you'll be better off considering upgrading your phone system as a whole. You can check out our guide on the best call center phone systems for help getting started.

How Predictive Dialer Software Works
Predictive dialers streamline the calling process by automatically dialing numbers from your list of contacts. They serve as one of the more popular voice-over-internet-protocol (VoIP) features available today. The phone system uses artificial intelligence (AI) to predict when agents are available (or about to be available). When it knows an agent is about to be free, it begins dialing multiple numbers simultaneously to try to connect a call as soon as the agent is ready.
This automated process eliminates wasted time by keeping agents on calls rather than sifting through their contact list. Auto-dialers are another time-saving solution, but unlike predictive dialers, they call single numbers to effectively distribute calls among available reps. This can lead to lengthier gaps between calls, making auto-dialers slightly less efficient compared to predictive dialers.
In addition, the best predictive dialing software can be set to adjust its automatic call rate to match your agent availability. That means if there are fewer people in the office that day or half the team is on a lunch break, it'll decrease the call rate proportionately to reduce hold times while maximizing agent efficiency.
The technology is able to do this by using the following metrics (and more, depending on your service provider):
Available agents: More available agents give the predictive dialer extra data to use for its estimates, and it also increases the amount of wiggle room between agent availability.
Average number of dials required before someone picks up: Your predictive dialer considers your contact list's response rate to know how many numbers it needs to dial to avoid call abandonment.
Ratio of answered calls and call abandonment: Your predictive dialer is looking to find the sweet spot between getting reps on conversations as soon as possible without losing calls to abandonment because a rep was unavailable.
Average length of conversation: Predictive dialers will analyze the typical length of your agents' phone calls to anticipate when it needs to start dialing the next number.
You can learn more about additional features and benefits offered by the top services by visiting our guide on the best predictive software providers.
Who Predictive Dialers Are Right For
Predictive dialers are perfect for high-volume call centers, regardless of what industry you operate in. If your sales are dependent on higher call rates, then there's a good chance your business would benefit from this software. Fortunately, predictive dialers are a standard feature in many specialized business phone systems.
Predictive dialers are especially useful in these applications:
Telemarketers: Telemarketers rely on high call volume to connect to more prospects. It's a spray-and-pray technique that rewards speed.
Sales teams: Depending on your product, sales teams could use predictive dialers to stay efficient with their outbound sales calls. Some predictive dialers can integrate directly with customer relationship management (CRM) applications, like Salesforce, to empower your teams with real-time insights about every number you dial.
Customer service: Customers support agents use predictive dialers to follow up with the queue of customers who've submitted support tickets.
Debt collection: Debt collectors improve their debt recovery rates by increasing their call volume and touchpoints.
Market research: Predictive dialers can help you follow up with contacts who've agreed to market research or even solicit help on a faster, larger scale.
Lead qualification: Before you pass contacts on to busy members of your sales teams, a predictive dialer could help you screen and qualify leads.
Mass recruiting: Predictive dialers can help you fill positions for low-qualification, high-in-demand job vacancies.
If you have a situation that requires high call rates, then there's a good chance a predictive dialer will be a helpful software solution for your business. Its core benefit is that it speeds up the process of making calls while eliminating wasted time.
Pros & Cons of Predictive Dialers
While predictive dialers can be a game-changing service for businesses, it's not all sunshine and rainbows. You'll need to consider all the pros and cons before you commit your teams to this software.
Pros of a Predictive Dialer
Higher call volume: Predictive dialers increase your team's call rates, and increased call rates lead to more sales.
Efficiency boost: Less time manually dialing numbers and running into busy signals means more time for your agents to deal with money-making conversations.
Artificial intelligence (AI)-enhanced calling: Predictive dialers use data from your agents and your contact lists to dial the right amount of numbers to optimize your agent's time while also mitigating call abandonment, a balance that's incredibly difficult to meet without technology.
Cons of Predictive Dialers
Increased burnout: Less time between calls often leads to greater employee burnout and higher turnover rates.
Customer alienation: Unsolicited calls can be a big no-no for some people, leading them to block your numbers.
Call abandonment: Predictive dialers aren't perfect, and sometimes they get people on the phone before agents are ready, leading customers to hang up after sitting on wait.
Dropped calls: Spam call detection can identify your predictive dialer's outbound calls and prevent those calls from reaching your customers.
Predictive Dialer Costs
Predictive dialers come in various service packages at a range of price points. You can find dedicated dialers as standalone products, and you can also find them integrated into your favorite contact center and voice-over-internet-protocol (VoIP) providers.
Some systems are designed for huge teams in mind, while others were purpose-built for small businesses. You'll want to find the right balance between choosing a software solution that fits your business needs and not breaking your budget. The most popular options for small businesses are on-premise systems and cloud-based predictive dialers.
On-premise Systems
On-premise systems are great for businesses built around outbound sales calls. They don't scale as smoothly as cloud-hosted options, but they often provide long-term savings over a subscription-based model. If your business will always need a predictive dialer to function, then an on-premise system is a good option to consider.
You'll need to pay a hefty one-time setup fee to purchase a physical hardware box and get it installed in your office. This setup cost can be thousands of dollars. Most systems will require an ongoing software subscription, but a few just need a one-time purchase.
Cloud-hosted Predictive Dialers
You'll have fewer upfront costs with a cloud-hosted dialer, but your monthly subscription prices will usually be higher. Cloud-hosted dialers tend to be a bit more advanced than on-premise systems and promise more adaptive updates and seamless maintenance.
A cloud-hosted dialer is perfect for small businesses that have teams that would benefit from a predictive dialer. You won't need to pay any substantial setup costs, and you'll also be primed to scale as you grow your teams.
Alternatives to a Predictive Dialer
A predictive dialer's sole purpose is to connect agents to more calls, but phone calls aren't the only way to communicate with customers. An increasing number of people prefer email, SMS, and chat for communicating with businesses.
Chat Services
Use WhatsApp, Facebook Messenger, and in-app chat services to communicate with customers. Many recipients use these platforms for their daily communications, and they're often seen as a less aggressive form of communication.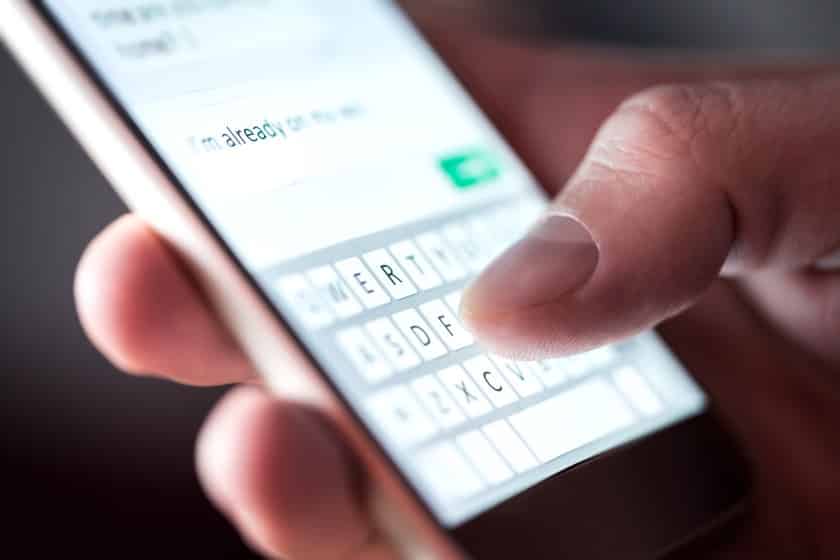 SMS Marketing
The rising generations are trending toward texting instead of phone calls. Adapt your business communications model to meet them where they're at. An SMS marketing solution like Twilio, RingCentral, or Avochato can help you connect with customers at scale for a fraction of the cost.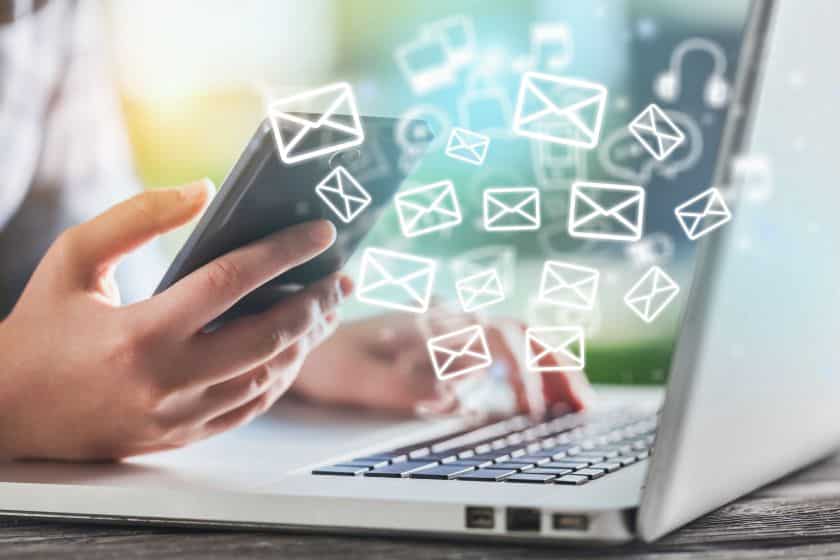 Email Marketing
Email is a tried-and-true platform whose popularity has remained steady over the last few decades. An email service provider like Twilio SendGrid, Mailchimp, or Constant Contact can help you send personalized messages to your customers at scale to nurture better relationships.
Frequently Asked Questions (FAQs)
Are predictive dialers secure?
Yes. Most predictive dialing software uses encryption on all communications to protect sensitive customer data and conversations.
What's the difference between a predictive dialer vs an auto-dialer?
Auto-dialers are less sophisticated than predictive dialers. They dial numbers from a list to effectively distribute calls among available reps. On the other hand, predictive dialers use algorithms and machine learning to make simultaneous calls to guarantee higher answered call rates.
What's the difference between a predictive dialer vs a power dialer?
Power dialers dial numbers sequentially for each available agent—they don't start calling until an agent is available, which increases downtime between calls. In contrast, a predictive dialer begins calling phone numbers before the agent is even off the initial phone call to guarantee higher efficiency.
Where can I find a predictive dialer free trial?
Phoneburner and Five9 both provide free trials if you'd like to give the software a try.
Are predictive dialers legal?
Yes. The Telephone Consumer Protection Act (TCPA) restricts anyone from making unsolicited phone calls, but as long as you've gained prior consent, then your call is legitimate—regardless of which technology you use to make that call.
Bottom Line
Predictive dialers can improve any call team's call rate and efficiency. The longer you use the software, the more it learns from your agents' and contact lists' behavior to optimize its predictive dialing. More connected calls lead to more closed deals, and higher call rates are a promise most predictive dialing software will guarantee.
RingCentral is a powerful VoIP provider for small businesses with call centers and robust communication needs. Beyond its predictive dialer, you get top-notch network quality, business SMS, video chat, file sharing, team messaging, and much more. Click the button below to get started with RingCentral today.