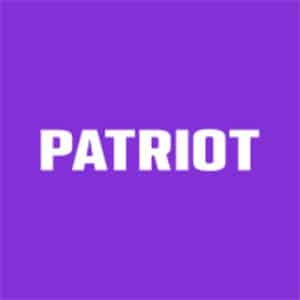 Patriot is an online payroll software designed to automate employee salary and tax deduction calculations. It offers unlimited payroll runs, contractor payments, and free access to expert support, payroll setup, and an employee portal, all accessible from a mobile device, tablets, smartphones, etc. Patriot Software is ideal for small nonprofits and mom-and-pop businesses looking for an affordable payroll solution.
What We Recommend Patriot Software For
With Patriot, you get a web-based and easy-to-use solution for processing employee salaries. You can run payroll online in just three steps. Some of its standout features include free direct deposits and integration with AP Intego for automatic workers' compensation insurance premium payments.
Patriot Software has affordably-priced plans with a budget-friendly option for businesses that prefer do-it-yourself (DIY) payroll tax filings. You can also opt to have Patriot file and submit payroll tax deposits and reports for you if you sign up for its full-service plan.
In short, Patriot Software is best for:
Mom-and-Pop businesses: Patriot Software offers an inexpensive solution for paying employees and computing payroll taxes. You can select its basic option, which costs $10 monthly plus $4 per employee, that requires that you handle payroll tax filing yourself–a viable option if you have a handful of employees. Alternatively, you can choose its full-service payroll that's priced at $30 monthly plus $4 per employee to have it fully automated.
Small non-profits: Nonprofit leaders typically juggle multiple hats, and payroll is only a small percentage of their overall duties–which is why Patriot's easy setup process makes sense. New users simply need to provide basic business details, and Patriot will set the system up for free. Those who prefer a DIY solution can use its easy-to-follow payroll startup wizard.
Employers that hire independent contractors: With Patriot Software, you don't need to run separate payrolls for contractors. Its platform can handle payroll processing for both employees and independent contractors.
When Patriot Software Would Not Be a Good Fit
Businesses looking for employee benefits: Unlike popular payroll providers, such as Gusto and QuickBooks Payroll, Patriot Software doesn't offer health insurance plans. You also need to have either an insurance broker or an in-house HR staff to manage your employee benefits programs. For more suitable options, check out our guide on the top HR payroll software; they usually offer benefits administration.
SMBs that require quick direct deposits: While Patriot Software offers free direct deposits, the provider requires a processing time of four days. This is longer than many payroll services, which usually offer at least a two-day turnaround, i.e, QuickBooks Payroll, which provides next-day and same-day direct deposits.
Companies with international employees: Patriot Software only handles employee pay processing for US-based companies. If you have a global workforce, then you should consider other payroll providers. Check out our guide on the best international payroll services.
Looking for something different? Read our guide to the best payroll services for small businesses to find a service or software that fits your requirements.
Patriot Software Overview
PROS
CONS
Budget-friendly pricing
Multi-state filing, time tracking, and employee data management tools cost extra
Unlimited pay runs
Direct deposits require a four-day lead time
US-based customer support with extended weekday hours
Limited integration options and lacks access to employee benefits
Free payroll setup, expert support, and direct deposits
Doesn't handle remitting funds for insurance, garnishments, retirement contributions, and child support
Patriot Software Pricing and Features
Patriot Software offers two plans: Basic Payroll and Full Service Payroll. Each comes with unlimited payroll runs, paid time-off (PTO) accruals, electronic Form W-2s, and free direct deposits. The main differences between the two options are the full-service payroll plan offers a tax filing accuracy guarantee and payroll tax deposits and filings that are managed directly by the provider.
Basic Payroll

Full Service Payroll

Base Fee

$10/month

$30/month

Per Employee/Contractor Pricing

$4

$4

Unlimited Pay Runs

✔

✔

Multiple Pay Frequencies and Locations

✔

✔

PTO Accruals

✔

✔

Free Direct Deposits

✔

✔

Free Payroll Setup and Expert Support
(Phone, Email, and Chat)

✔

✔

Free Employee Portal

✔

✔

Free Workers' Compensation Integration

✔

✔

Electronic/Printable W-2s

✔

✔

Tax Filing and Deposits
(Federal, State, and Local)

N/A

✔

Year-End Payroll Tax Filing

N/A

✔

1099 Filing (Optional)

With add-on fees

✔

Tax Filing Accuracy Guarantee

N/A

✔
Patriot Software Add-Ons
1099 filing (for Basic Payroll subscribers only): $20 for up to five 1099 filings; an additional $2 per 1099 is required for six to 35 filings (no additional charge if more than 36)
Multi-state payroll tax filing: $12 monthly for each additional state
Time tracking: Starts at $6 per month plus $2 per employee
Employee data management tools: Starts at $6 per month plus $2 per employee
Patriot Software has a user-friendly platform that enables SMBs to process employee salaries easily and quickly. The provider's representatives will even walk new users through the setup process for free. Moreover, the way that its DIY payroll setup wizard is laid out makes it very easy to follow.
You can check out our guide on setting up and running payroll with Patriot. If you're more of a visual person, then you can explore the video walk-through included in the guide. For easy reference, I've also listed some of Patriot Software's essential functionalities below.
Payroll Processing
With Patriot Software, employers can run unlimited payrolls each month and pay employees, including contractors, via direct deposits or paper checks. Its platform can handle all pay frequencies—from weekly and bi-weekly, to semi-monthly and monthly. You can also add up to five pay rates for each hourly-paid employee, as well as create custom working hours, employee deductions, and repeating payment types (such as car allowance and housing allowance).
In addition, its integration with AP Intego allows you to automatically pay workers' compensation insurance premiums during each pay run; if you're operating out of Washington or Wyoming, Patriot will collect and workers' comp for you. Both features are available for free for both Basic Payroll and Full Service Payroll subscribers.
Payroll Tax Filing
Patriot Software can handle payroll tax calculations for businesses with multiple locations. You only need to assign your employee's primary work location, and the software will automatically compute the applicable payroll taxes based on where the employee works. It also provides electronic Form W-2s that you can print and post in your online employee portal.
If you want the provider to handle payroll tax deposits and filings for you, then you have to subscribe to the Full Service Payroll option. This service includes federal, local, and state tax filings, as well as quarterly and year-end submissions of Forms 940, 941, W-2, and W-3. Note, however, that you have to pay a monthly add-on fee of $12 per state for each additional state filing.
In addition, Full Service Payroll users are covered by Patriot Software's tax filing accuracy guarantee. This means that if a representative makes a mistake in depositing and filing payroll taxes, then it will cover all the penalties and interest payments.
For those who employ independent contractors, Patriot Software has an optional 1099 electronic filing feature in which it will submit 1099-NEC and 1099-MISC forms to applicable government agencies. This service is provided for free for Full Service Payroll clients but charges add-on fees (starts at $20) for Basic Payroll subscribers.
PTO Accruals
You can set up accrual rules on how many PTO hours an employee can earn based on the total number of actual hours worked. Patriot Software will then automatically compute and add the PTO hours to each employee's balance.
Time Tracking
For a monthly fee of $6 plus $2 per employee, you can add time tracking to Patriot Software's platform. Aside from providing your employees with a way to click-in/out, this module lets you view timesheets, check PTO balances, and create custom overtime rules.
Employee Data Management
Patriot Software offers a basic HR software add-on ($6 monthly plus $2 per employee) that enables you to store and organize employee data. It also comes with a document management tool that lets you upload electronic files such as health insurance plans, company policies, and a staff handbook.
Payroll Reports
You are provided access to a variety of reports that you can generate to check payroll tax computations, direct deposit payment details, employee information, and more. Here are some of its reports:
Payroll register
Payroll tax deposit report
Payroll tax filing report
Individual paycheck history
Pay check/deposit payment report
PTO balances
Assigned deductions report
Payroll tax liabilities report
W-2 summary report
Online Employee Portal
With Patriot Software's online portal, your employees can check their pay slips, view PTO balances, and access Form W-2s. If you subscribed to the provider's time tracking add-on, then your staff can time-in and out via the online portal.
Third-Party Software Integration
Unlike most payroll software, Patriot Software has limited integration options with third-party solutions. At the time this review was published (January 2021), the software integrates only with QuickBooks Time (formerly TSheets) and QuickBooks.
Customer Support
Patriot Software offers free live expert support to all its users, with a US-based team available via chat, email, and phone. You can contact its customer service from Mondays to Fridays, from 8 a.m. to 8 p.m. Eastern time.
Patriot Software Ease of Use
Intuitive dashboard
Mobile responsive platform
Free and easy payroll setup
Expert US-based support with extended weekday hours
Patriot Software is easy to use, and new users won't have a challenging time setting up their payroll since the provider offers this service for free. If you subscribe to Patriot Software in the middle of the month or quarter, the provider can still help input your staff's payroll history for you.
However, if you want to handle payroll setup yourself, then you use its setup wizard. The process isn't difficult, plus you can opt to skip some of the steps and go back to those as needed.
In addition, Patriot Software has a mobile-friendly interface that enables you to access it from any tablet and smartphone device—provided that internet connection is available. And in case you need expert support, you can contact its US-based team via phone, chat, and email.
Top Patriot Software Alternatives
| | | |
| --- | --- | --- |
| Best for: Small businesses (with up to 100 employees) wanting easy software | Best for: QuickBooks accounting small business customers | Best for: Growing businesses planning to scale |
| Base monthly fee from: $19 | Base monthly fee from: $45 | Base monthly fee from: $59 (DIY payroll option) |
| Per-employee monthly fee from: $6 | Per-employee fee from: $4 | Per-employee fee from: $4 |
| | | |
If you're not sure Patriot Software is right for you, see how it compares with other best payroll software for small businesses. Also, check out our guide on choosing payroll software to help you evaluate if Patriot Software is a fit for you.
What Users Think About Patriot Software
Users who left positive Patriot Software reviews online highlighted its affordability, easy setup process, and user-friendly interface as its best features. They also complimented its customer service, adding that its support team is very helpful. On the other hand, some reviewers said that while it has made payroll processing an easier task for them, they wished that the provider offered more integration options, reporting tools, PTO accrual rules, and a faster direct deposit timeline.
At the time of publication, Patriot Software reviews earned the following scores on the following user review sites:
When reading through user reviews, here are some of the trends that I noticed:
| Users Like: | Users Don't Like: |
| --- | --- |
| Affordability | Integration options aren't robust |
| Easy to set up and use | Slow direct deposit turnaround times |
| Helpful and knowledgeable support team | Limited PTO accrual rules |
Bottom Line
Patriot Software is an ideal choice for small business owners looking for an inexpensive way to process employee salaries. It has a low-cost DIY option and a full-service plan that are reasonably priced. Plus, you get a lot of freebies that include direct deposits, payroll setup, expert support, and an online employee portal.
Sign up for Patriot Software's 30-day free trial—no credit card required.