Patriot Payroll is an online application that provides small businesses with payroll-related services such as wage and salary computation, and payroll tax computation and filing. We compiled Patriot reviews from our own website plus user reviews from around the web to determine what Patriot customers think about the company. We also compared the most popular pricing options for small business owners.
For an in-depth comparison of three top payroll software providers, check out our payroll software comparison guide.
Patriot Customer Reviews
Average Rating: Good
Overall Experience: Good
Pricing: Good
Ease of Use: Great
Customer Service: Good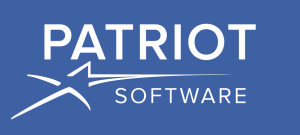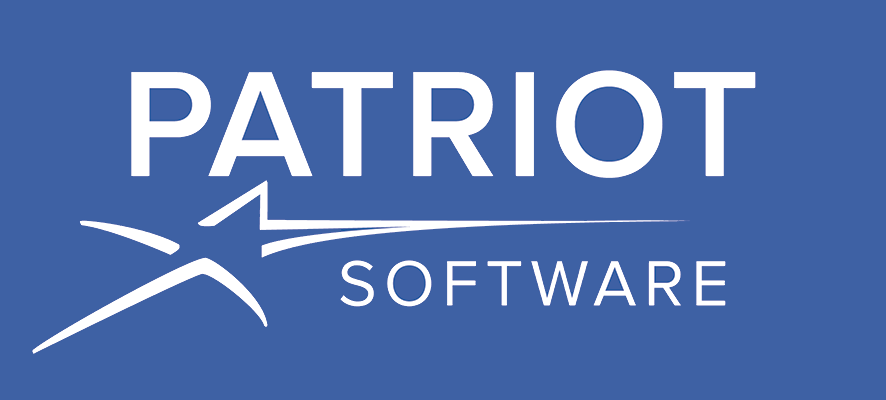 Summary of User Reviews
We scoured hundreds of reviews and found that Patriot Payroll has generally positive ratings. Here's what we found:
What Patriot does well:
Users who gave Patriot a positive review said that the software was very easy to use, even for someone without a tax or accounting background.
What Patriot does not do well:
Reviewers who gave Patriot negative ratings said that the service was very basic. It lacked advanced features and didn't offer a lot of customization for users.
Most Helpful Positive User Review
One user who gave Patriot a 5-star review said that after using other payroll systems in the past, they decided to try out Patriot because of its lower costs. Since they were a small company with only a few employees, they didn't need extensive payroll services and by going with Patriot's basic payroll system, their payroll-related expenses were cut down in half. According to this user, Patriot is perfect for small businesses because it offers basic payroll services, so you're not paying for any advanced features that your small business doesn't need.
Most Helpful Negative User Review
One user who gave Patriot a 2-star review said that while the payroll system was good, it was lacking in several points, including:
Clunky and rudimentary accounting and time tracking systems
Limited number of third-party app integrations
No mobile app
Needs an offline application for times when internet connectivity is down
Direct deposit was difficult to set up
Other Patriot User Reviews From Around the Web
Here are a few other resources for finding helpful Patriot Payroll customer reviews. We rated the review sites on a scale from poor to excellent based on how trustworthy and useful the reviews seemed.
User Review Website

Average Rating*

Number of Reviews

Quality of Reviews

G2 Crowd

4.9 out of 5

130 reviews

Excellent

Better Business Bureau

5 out of 5

1 review
2 complaints


Good

PCMag

3 out of 5

Staff Review

Good
*Average rating as of date article was written: Mar. 20 2017
How We Determined Quality of User Review Websites
G2 Crowd has several excellent-quality reviews from verified users. The site asks reviewers specific questions to ensure that each review is informative and fair.
Better Business Bureau is a trusted consumer protection watchdog that gives users assistance with complaints filed against the company.
PCMag has a staff review about the service on their website. While the review goes into complete detail of the many pros and cons of the service, one person's perspective isn't necessarily shared by all.
Patriot Pricing
Patriot Payroll offers 2 payroll options for small businesses, one that is $10 per month and one that's $25 per month. You need to pay an additional fee ($2 or $4) for each additional employee.
| | Basic Payroll | Full Service Payroll |
| --- | --- | --- |
| Pricing per month | $10 | $25 |
| Price for each additional employee | $2 | $4 |
| Direct Deposit | Free | Free |
| Printed Checks | Yes | Yes |
| Printable W-2s | Yes | Yes |
| File Local, State and Federal Taxes | No | Yes |
Both plans allow you to compute and manage payroll taxes easily, while the Full-service payroll plan goes one step further by depositing and filing your taxes for you.
Aside from the services mentioned in the table, Patriot also offers Payroll Add-ons for Time and Attendance monitoring for $5 per month, and HR Software for $4 per month. Time and Attendance gives your business online timesheets which your employees can fill out and send to you for easier timekeeping. Patriot's HR Software allows your business to keep employee records online for easier data collection.
Best Pricing Option for Small Business Owners
If you are a relatively new business with few employees, it isn't difficult to keep track of your payroll-related concerns. This means that Basic Payroll services can work for you. However, if you have a lot of employees, or you don't want to bother with filing your taxes, then the Full-Service Payroll plan will take care of things for you.
Compare Patriot Competitors
Not sure if Patriot Payroll is the right payroll software for your small business? Check out our payroll software buyer's guide comparing three top providers.