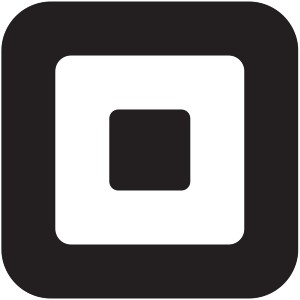 What We Recommend Square Payroll For
After testing, reviewing, and using numerous payroll software, trying a product like Square Payroll is refreshing. It is simple to use, makes tracking time easy, and supports local tax compliance. Plus, it includes advanced features such as managing deductions for healthcare, tip tracking, and managing workers' compensation.
In short, Square Payroll is best for:
Small businesses. Square Payroll is specifically intended for small businesses. It is low-priced ($35 monthly for one employee + $5 monthly for each additional) and makes it easy to provide employees with benefits like healthcare, workers' compensation, and retirement support, regardless of business size.
Companies hiring contractors. Square Payroll offers a contractor-only version for managing and paying 1099 workers. It can pay contractor workers via direct deposit and will file 1099-MISC forms for you, all for $5 monthly, per contractor. And during months you don't pay a contractor, you're not charged for the fee.
Square POS users, especially retailers and restaurants: If your business works with or wants to work with Square's point-of-sale (POS) solution, payroll is a simple add-on that offers full payment processing. It also seamlessly integrates with Square Payroll, allowing you to track employee hours and tips earned.
Need to learn more about Square POS? Review our Square POS Ultimate Guide.
When Square Payroll Would Not Be a Good Fit
Large businesses: Square Payroll is not designed for large operations with thousands of employees; the flexibility and customization needed isn't available. If this describes your business, you'll find more options in our guide to the best HR payroll software.
Companies that need customizable reporting: Many Square Payroll reports are preset, and customization is limited. You may realize you need aggregated data reflected in a single report but can only pull it using multiples. If your business strongly relies on automating specific reports to run effectively, consider more flexible payroll services .
Square Payroll Overview
PROS

CONS

Flat-rate pricing
Limited reporting tools
Files payroll taxes
Processing may be interrupted for unusual activity
Instant payment, next day payment options
Basic HR features only
Free EIN application support
Limited one-on-one phone support
Square Payroll Pricing and Features
| Features | Employees and Contractors | Contractors Only |
| --- | --- | --- |
| Price | $35 + $5 per person paid | $5 per person paid |
| Unlimited Monthly Pay Runs | ✔ | ✔ |
| Flat Pricing | ✔ | ✔ |
| Payroll Services | ✔ | ✔ |
| Cancel Anytime | ✔ | ✔ |
| Pay by Check, Deposit or App | ✔ | ✔ |
| US-based Customer Support | ✔ | ✔ |
| Tax Forms | ✔ | ✔ |
| Automatic Tax Calculations | ✔ | N/A |
| Tax Filing and Payments | ✔ | N/A |
| Time Cards | ✔ | N/A |
I started a Square Payroll test account within minutes and didn't have to submit credit card or bank information to get started. I was surprised to see the options available to add to employee tracking, as other products require you to upgrade your service to track additional features like time tracking, PTO and sick time, garnishments, and whether the employee is exempt from FLSA rules.
Payroll Processing
Using Square Payroll, it is simple to process payroll and pay employees or contract workers by direct deposit or check. This payroll solution works with the Square POS time clock, so you can be assured that hours worked are as accurate as possible. While this tool is great for managing hourly workers, it can also manage contract workers.
Tax Filing Services
Square manages tax forms, configures payroll taxes, and pays payroll taxes automatically. It also provides tax forms and processing for W-2 and 1099 workers—and state and federal filings and payments are included as part of the service. It will file Form 941, 940, 944, and W-3 forms for your business as well. Documents are filed electronically, but you can retain a PDF version for your records easily.
Time Tracking
Many services require you to add a separate module or an additional service to track time worked. Square's time tracking works using its POS solution, which imports its timecards directly to the payroll service. It can process overtime and double-time pay if needed, making it simple to monitor hourly workers such as retail, restaurant, cafe, salon, and seasonal employees. Square will not charge you if you pause your service between seasons.
Integration With Square Products
One of the biggest appeals of this payroll service is that it works with other Square products and not just its POS solution. It works with its payment processor, cash app, and Square Capital, which provides business loans that could be used to help manage payroll if needed. Spas, salons, and groomers can use the appointments tool with the POS product. Many business owners find that using fully-integrated solutions save them a lot of time and stress—compared to attempting to integrate products from different software providers.
Square Payroll Ease of Use
Simplified pricing
Mobile payment processing
Live support for account setup
Helpful how-to guides
US-based onboarding and customer support
Integrates with other Square business solutions
Square Payroll is simple to use and set up for small teams. It took only a few minutes to set up a new business and add a few employees, and I didn't have to consult the help pages to set up a small business. Moreover, the overview screen is not cluttered and easy to figure out, even the first time.
You may not need help, but you can benefit from its free setup and tax assistance to ensure you set up the payroll software correctly to suit your specific business scenario. While Square Payroll is well-priced, support is a bit limited. For example, phone and chat support are not available 24 hours.
Top Square Payroll Alternatives
| | | |
| --- | --- | --- |
| Best for: Small businesses wanting easy software | Best for: Small businesses with limited HR resources | Best for: QuickBooks accounting small business customers |
| Base monthly fee from: $19 | Base monthly fee from: $0 | Base monthly fee from: $45 |
| Per-employee monthly fee from: $6 | Per-employee monthly fee from: $8 | Per-employee fee from: $4 |
| | | |
If you're not sure Square Payroll is right for you and are still reviewing other options, use our guide on choosing the right payroll software to help structure your evaluation.
What Users Think About Square Payroll
Overall, small business owners like Square Payroll. Its average review score is 4.6 out of 5 stars, making it one of the highest-rated payroll solutions for small businesses. Considering that many small business owners previously managed payroll on their own, Square Payroll is vigorously welcomed. It opens up the business owner's or manager's time by processing payroll, managing tax forms, tracking hours, and paying payroll taxes. It's also reported to be easy to use, even when users first started using it.
This payroll product is designed to support small businesses, so complaints are mostly related to features more commonly found in solutions intended for larger organizations. For example, some owners stated that they wished it offered more advanced reporting options, while others said one-on-one customer support can be challenging to reach and timecards a pain to edit.
When reading through user reviews, I noticed some of these trends:
| Users Like: | Users Don't Like: |
| --- | --- |
| Easy to use | Limited reporting options |
| Affordable pricing | Difficult to reach one-on-one live support |
| Saves time | Doesn't support a lot of time sheet variables |
Bottom Line
Square Payroll is simple to use, and you don't need a lot of accounting or HR experience to figure out how to set it up—making it ideal for small business owners. If you are already using Square POS, it makes sense to add this payroll service to help you efficiently manage employee's hours worked, time off, deductions, and tax obligations. It is also affordable with predictable pricing to help you manage your business' budget.
Sign up for a free Square Payroll demo today.