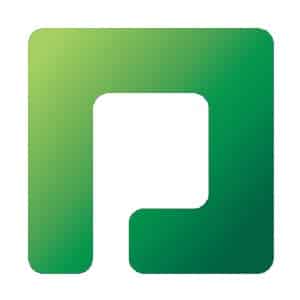 Paycom is a comprehensive HR and payroll solution for businesses that want to manage all of their HR functions in one system. It enables users to streamline and automate talent acquisition and management, payroll, time and labor management, and benefits administration using a single platform. Paycom is best for companies that want to take advantage of its integrated system.
What We Recommend Paycom For
Paycom has helped a variety of businesses manage their employees from time of hire to retirement. Moreover, it automates their payroll processes to ensure that employees are paid accurately and timely. Paycom ensures that employee taxes are calculated, withheld, and remitted on time, in compliance with existing tax laws and regulations.
Paycom software can manage employees' tasks and track their work hours, which syncs seamlessly with payroll data. You can also handle performance, compensation, and position management within a single platform. Employees are kept in the loop and can manage payroll and some HR tasks through its self-service portal. Paycom even helps you enroll and manage your employees' benefits like health, dental, and 401(k) plans. All functionalities are available for business owners using Paycom's single-database solution, so there is no need to log in from one system to another, which is both time-consuming and inefficient.
In short, Paycom is best for:
Growing businesses switching from a smaller provider: Changing payroll providers can be an intricate process but is necessary when you outgrow your old one. Paycom has the right features (payroll, HR, recruiting, and benefits) to handle midsize and large businesses and provides you with a dedicated payroll specialist. This means you'll get the support you need not just when managing payroll and HR but during setup as well.
Firms hiring new talent or promoting existing ones: Paycom offers recruitment and hiring tools that will help you find the right candidates for open positions. You can also do performance assessments, employee training, and compensation management to help retain top talent.
Companies with remote workers: Paycom has a pretty solid mobile app that both employees and payroll and HR administrators can use when working out of the office. In fact, there's a separate app for each. Managers can review and approve PTO requests, time and attendance details, etc., whereas employees can check their hours worked so that they can identify any missing data before payroll is run. They can also view pay stubs and other reports from the app.
When Paycom Would Not Be a Good Fit
Small businesses needing basic payroll and HR: Small businesses may find Paycom's extensive line of HR tools overwhelming—simple tasks can sometimes require excessive steps, and there can be a learning curve due to all of the feature options available. It's also not the most affordable solution for those just needing to process paychecks. Check out our guide to free payroll software for more options.
Companies that want to set up multiple outside integrations: While Paycom does have GL Concierge, which makes it easy to create mapped reports that you can load into your accounting software, it doesn't provide many outside integration options for third-party tools. Hence, if you're using multiple HR tools under other providers and don't want to switch to Paycom's fully integrated system, we recommend you check out some of our other recommended payroll software and HR payroll solutions.
Looking for something different? Read our guide to the best payroll services for small businesses to find a service or software that's right for you.
Paycom Overview
PROS

CONS

Automated payroll processing and tax filing
Pricing is not transparent
Offers a variety of HR tools in one platform, including time tracking
No free trial
Offers a single-database solution
It has a slightly steep learning curve
Dedicated support specialist
Few third-party integrations
Paycom Pricing and Features
Paycom's pricing is customized, and you must call for a quote. It does charge a one-time conversion fee that includes setup, training, and implementation (around $500 for 15 employees and $1,200 for 40 employees), approximately $4 to $6 per employee per paycheck, and $6.95 per W-2 plus an annual $75 transmittal fee. Keep in mind that these figures pertain to our customized quote, and costs can vary depending on your needs and the time you sign up. Other HR services are an additional cost (i.e., time and attendance) is an extra $4 per person in our quote.
Paycom is a cloud-based HR and payroll software that businesses can use to find, hire, onboard, and retain talent. Its extensive line of tools allows you to process payroll and file employee taxes accurately. At the same time, you can automate your organization's core processes while keeping track of your workforce efficiently.
Here are some of Paycom's top features:
HR and payroll compliance support
Benefits administration
Unlimited payroll runs + tax filing
Analytics and reporting
Expense management
Onboarding support
Applicant tracking
Background checks
Time and attendance
Performance and compensation management
Training help
Let's dive a little deeper into Paycom's features and processes:
Payroll Processing
With Paycom's Payroll Grid, you can customize your payroll layout so that it fits your requirements. Any provided data syncs systemwide to eliminate re-entry and errors. It can handle unlimited pay runs each month, and you can pay employees and contractors with a paycheck or via direct deposit.
Its payroll solution also includes payroll accounting data tracking, expense management, mileage tracking, analytics and reporting, and garnishment administration. Employees can gain 24/7 access to a self-service portal that shows their pay stubs, scheduled earnings, deductions, and more.
Payroll Tax Management
Paycom automatically debits and deposits your payroll taxes on their due dates and signs and remits your payroll tax filings on time. It can also file your year-end reports (940, 941, and W-2) on your behalf.
Talent Acquisition
Using Paycom, HR professionals can share open positions across online job boards, track applicants, run background checks in compliance with the Fair Credit Reporting Act (FCRA), and determine employment eligibility. It also ensures the timely completion of compliance forms (W-4 and I-9), benefits enrollment, introductory training courses, and more. It even lets you assign new hires a checklist of tasks and receive notification of completion online.
Time, Labor, and Talent Management
Aside from managing and capturing your employees' reporting hours and time-off requests, Paycom comes with a labor allocation tool for tracking employee costs. Additionally, its talent management solution enables users to complete employee performance assessments, plan compensation budgets and pay increases, and conduct online learning sessions. You can also build an organizational chart to assign position titles and set up corresponding salary grades.
HR Management and Self-Service Portals
Its HR management solution includes tools for managing online documents (accomplished W-4 and I-9 forms and employee handbooks), creating personnel action forms, and conducting employee satisfaction surveys. You can also use it to set up your company's employee benefit plans, deduction amounts, enrollment dates, and waiting periods. Paycom even offers self-service portals for employees to view payroll information, approved time-off requests, and more. In contrast, managers can approve PTO requests, timecards and punch-change requests, expenses for reimbursements, and access time-off calendar.
Paycom Ease of Use
User-friendly with an intuitive dashboard
24/7 Self-service portal
Responsive support specialists
Hands-on with the transition process
Mobile application to run payroll anywhere (iOS and Android)
It has a single-database solution
Paycom is very easy to set up and use. As soon as an agreement is reached, the company assigns a dedicated specialist who knows your specific needs. They will ensure that you can accurately and efficiently process your first payroll and tax filings and promptly answer your queries. A no-cost on-site training for you and your employees is also available for medium-sized and enterprise clients.
Top Paycom Alternatives
| | | |
| --- | --- | --- |
| Best for: Small businesses | Best for: QuickBooks accounting small business users | Best for: Retailers and restaurants |
| Base monthly fee from: $19 to $149 | Base monthly fee from: $45 | Base monthly fee from: $35 |
| Per-employee monthly fee from: $6 to $12 | Per-employee monthly fee from: $4 | Per-employee fee from: $5 |
| | | |
If you need help evaluating which software is right for you, check out our guide on choosing the best payroll software.
What Users Think About Paycom
Most Paycom users left positive reviews, and one thing to note is that they were almost always from medium-sized businesses with 50 to 1,000 employees. Most of them like its responsive customer service and intuitive, easy-to-use interface. Some also mentioned that its robust HR tools worked seamlessly with their system.
Others, however, noticed the lack of third-party integrations and the steep learning curve. At the time of publication, Paycom reviews earned the following scores on other popular user review sites:
When reading through user reviews, I noticed some of these trends:
| Users Like: | Users Don't Like: |
| --- | --- |
| Software is easy to use | Limited third-party integrations |
| Robust HR tools | Has a slightly steep learning curve |
| Responsive customer service | Occasional software lags and glitches |
Bottom Line
Paycom is a cloud-based payroll and HR software for scaling businesses to established large enterprises. It has a single-database solution that allows users to access all functions without logging into multiple systems. It also provides its users with information and monthly enhancements to get full advantage of its system. Users attested that it helped them improve their business processes a lot and has a great support team.
Schedule a free demo today.