QuickBooks Self-Employed Review: Features & Pricing in 2022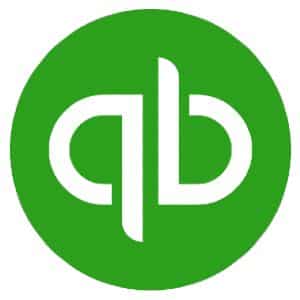 Visit QuickBooks Self-Employed
What We Recommend QuickBooks Self-Employed For
QuickBooks Self-Employed is a popular accounting program for managing business income and expenses, creating invoices on the fly, and tracking mileage. We recommend it for freelancers and other self-employed individuals who need basic bookkeeping and want to prepare their own tax returns.
QuickBooks Self-Employed Is Good For
Freelancers that need to track profit and expenses and file federal tax returns: With QuickBooks Self-Employed, you can categorize expenses and bill customers if needed. It also offers assisted tax filing features to help you file your federal and state tax returns easily. For other popular accounting options, read our guide to the best accounting software for freelancers.
Freelancers that need a mobile bookkeeping app: QuickBooks Self-Employed has its own mobile app that lets you create and send invoices, track business mileage, scan receipts, and categorize transactions imported from bank feeds. QuickBooks Self-Employed is our top pick for freelancers in our list of the best mobile accounting apps.
Businesses looking for easy-to-use software: QuickBooks Self-Employed's uncluttered dashboard and intuitive navigation allow you to set up and use your account quickly.
Businesses that need to track mileage: If driving is part of your work or business, you can use QuickBooks Self-Employed to track business mileage automatically as well as potential tax deductions.
QuickBooks Self-Employed Is Not a Good Fit For
Are you looking for something different? Read our guide to the best small business accounting software and check out our top picks.
QuickBooks Self-Employed Overview
PROS

CONS

Intuitive user interface and navigation
Doesn't accommodate multiple businesses
Track mileage and expenses on the go
Lacks a balance sheet
Separate business and personal expenses paid from the same bank account
Can't track unpaid bills
Calculate quarterly estimated tax payments
Limited invoicing functionality
Transfer Schedule C tax information to TurboTax (available in Self-Employed Live Tax Bundle)
No integrated payroll
Visit QuickBooks Self-Employed
QuickBooks Self-Employed Pricing
QuickBooks Self-Employed has three pricing plans that range from $15 to $35 per month, depending on whether you want tax returns included and live tax assistance from an enrolled agent (EA), certified public accountant (CPA), or lawyer. All of the plans include income and expense tracking, business mileage tracking using the mobile app, and invoicing customers.
| Pricing & Features | Self-Employed | Self-Employed Tax Bundle | Self-Employed Live Tax Bundle |
| --- | --- | --- | --- |
| | $15 | $25 | $35 |
| Create & Issue Customer Invoices | ✓ | ✓ | ✓ |
| Connect Bank & Credit Card Accounts to Import Transactions | ✓ | ✓ | ✓ |
| Track Mileage | ✓ | ✓ | ✓ |
| Separate Personal Expenses From Business Expenses | ✓ | ✓ | ✓ |
| Calculate Quarterly Taxes Automatically | ✓ | ✓ | ✓ |
| Pay Quarterly Estimated Taxes Online Directly From QuickBooks | N/A | ✓ | ✓ |
| File One State & One Federal Tax Return | N/A | ✓ | ✓ |
| Unlimited Live Help From TurboTax Tax Experts | N/A | N/A | ✓ |
| Talk to a Real CPA When Needed | N/A | N/A | ✓ |
| TurboTax Tax Experts Can Review Your Final Return | N/A | N/A | ✓ |
QuickBooks Self-Employed Features
QuickBooks Self-Employed includes many features that help you organize your income and expenses. These features include the ability to track your mileage, connect your bank and credit card accounts, separate personal from business expenses, upload receipts, and print profit and loss (P&L) reports. However, while QuickBooks Self-Employed has profit and loss accounts, it doesn't have a balance sheet or track assets and liabilities. Read our comparison of QuickBooks Online vs Desktop for other great QuickBooks options that include complete financial statements.
The QuickBooks Self-Employed dashboard provides an overview of your important numbers, including P&L, expenses, accounts, invoices, mileage, and estimated tax.
The QuickBooks Self-Employed dashboard has the following information:
Left menu bar: Navigate to each area of the program using the left menu bar.
Profit and loss: View total income and expenses for any timeframe you specify, such as this month, last month, this year, or last year.
Expenses: View your total expenses for a specified timeframe.
Accounts: View the current balance of all bank and credit card accounts.
Invoices: View customer invoices owed to you.
Mileage: View the total mileage recorded using the QuickBooks Self-Employed mileage tracker app.
Estimated taxes: Review the estimated taxes you owe, based on an automatic calculation performed by QuickBooks Self-Employed based on the income and expenses you have recorded.
Here's a quick overview of QuickBooks Self-Employed's features.
Mileage Tracking
If you drive for business reasons, you can deduct a standard rate per mile or actual vehicle expenses. QuickBooks Self-Employed has a mileage tracker app that you can download on your Android or iOS phone. It'll log all of your car travel automatically and keep a running tally of your business miles, calculating the corresponding deduction at the current IRS mileage rate.
Here's a screenshot of the QuickBooks Self-Employed mileage tracker app:
Bank Feeds
You can download your bank and credit card transactions directly into your QuickBooks Self-Employed account. From there, you can categorize each transaction to the appropriate expense category or designate it as a personal expense:
Invoicing
QuickBooks Self-Employed's invoicing section allows you to generate and track invoices as well as sign up to make the invoices payable online. If you choose that option, be aware that while bank transfer transactions are free, credit card payment rates are 2.9% plus 25 cents per transaction. Once your invoice is completed, you can email it to your customer as a PDF attachment. You can also send invoices through the mobile app:
Expense Categories
It's easy to separate your business and personal expenses by setting up a category for personal expenses during the bank account setup. Any payments from your bank account not related to your business should be categorized as personal expenses so that they aren't deducted from your tax return. Alternatively, you can set rules to assign and categorize transactions automatically.
Tip: QuickBooks Self-Employed lets you categorize your expenses with a swipe easily. Swipe left to categorize it as business and swipe right for personal.
For example, if you pay your personal mortgage or rent from your business checking account, those transactions will be downloaded automatically into QuickBooks Self-Employed with your banking activity. It's important that you classify the mortgage or rent payment as a personal expense so that it's not deducted for tax purposes.
There's no law preventing a Schedule C business from paying personal expenses out of their business checking account, but an IRS audit will go much more smoothly if you keep personal activity out of your business. It's better to keep business and personal activity in separate checking accounts with a periodic transfer from your business checking account to your personal account as needed for personal expenses. For other helpful tips, see our top 10 bookkeeping and accounting tips for small businesses:
Receipt Capture
The QuickBooks Self-Employed mobile app for iPhone and Android allows you to take a picture of a receipt and attach it to a transaction directly from your mobile phone. Not only will this save you time, but it'll provide the necessary documentation required by the IRS to deduct an expense.
Labs
QuickBooks Self-Employed Labs is a place where Intuit experiments with new features. It can be accessed by clicking the gear icon on the desktop site and then selecting "Labs" under "About You." You'll be able to view the latest integration and innovations available for you to opt into, such as its integration with Amazon. When you link your Amazon account to QuickBooks Self-Employed, it'll allow you to label individual items in your order as business or personal without having to calculate the split yourself. Other items featured in the lab include custom color-coded tabs and the ability to import mileage trips from Google.
Income and Expense Summary Printing
QuickBooks Self-Employed allows you to classify income and expenses using categories that align with the IRS Schedule C, such as utilities, legal fees, and commissions. Once this information is entered, you can view and print a summary of your taxable income and expenses, which can take some of the guesswork out of filing your taxes. If your plan doesn't include the Tax Bundle, you can use this summary to input your Schedule C information into a tax program of your choice manually.
Schedule C Import to TurboTax
The QuickBooks Self-Employed Tax Bundle includes a subscription to TurboTax. You can transfer all of your Schedule C information automatically into TurboTax to complete your tax return. You should choose this plan if you prepare your own taxes:
Federal & State Tax Filing
QuickBooks Self-Employed Tax Bundle includes both a federal and state tax return for $120 per year ($10 per month extra). Purchased separately, TurboTax Self-Employed is $120 and doesn't include the state return.
Quarterly Federal Tax Payment Calculation
Based on the tax profile that you complete during setup, QuickBooks Self-Employed will project your annual profit, calculate your estimated tax payment, and alert you of tax due dates. This valuable tool helps protect you from an underpayment penalty as a result of not making the required quarterly estimated tax payments. Just be sure to stay up to date on categorizing your transactions and inputting your business income.
It's important to note that QuickBooks Self-Employed only offers federal quarterly tax estimates, so if your state collects income tax and also requires estimated quarterly payments, you'll need to calculate that on your own:
Quarterly Federal Tax Online Payment
While QuickBooks Self-Employed will calculate your quarterly tax liability, the Tax Bundle allows you to pay the quarterly tax online. QuickBooks Self-Employed Tax Bundle may help avoid a federal underpayment penalty but doesn't include state estimated tax payments, which might be due, depending upon where you live. Remember that to pay your federal quarterly taxes through QuickBooks Self-Employed, you need to sign up for the Electronic Federal Tax Payment System (EFTPS).
Customer Service and Ease of Use
QuickBooks Self-Employed has an intuitive dashboard that's easy to navigate. It displays six charts that give you an instant view of your financial data. The tabs on the left side of the dashboard make it easy to explore the other features. Overall, it's intuitive and not cluttered with unnecessary information, making it approachable for accounting novices.
Meanwhile, QuickBooks offers multiple customer support options, including a built-in live chat, video tutorials, a help center called Learn & Support, an in-software automated assistant, QuickBooks blogs, and a community forum.
Integrations
QuickBooks Self-Employed has limited integrations. The software connects with third-party software programs like PayPal and Etsy. It also integrates with the other Intuit products such as QuickBooks Online, QuickBooks Payments, and TurboTax.
Assisted Bookkeeping
As a freelancer, you might not have enough time or expertise to execute all your bookkeeping tasks. While QuickBooks Self-Employed users may not deal with intensive bookkeeping, you might still need help with minor tasks like connecting bank accounts and categorizing income and expenses. If needed, you can enlist a QuickBooks ProAdvisor to help you with your bookkeeping duties. If you need help from a professional bookkeeper, read our article on how to find a QuickBooks ProAdvisor.
QuickBooks Self-Employed Alternatives
| | | |
| --- | --- | --- |
| Best for: Invoicing customers | Best for: Entrepreneurs with multiple businesses | Best for: Companies looking for integrated payroll |
| Software from: $30 | Software from: $0 | Software from: $0 |
| | | |
Bottom Line
QuickBooks Self-Employed isn't a true double-entry accounting program like QuickBooks Online, but most freelancers will do well with its bookkeeping features. It has an excellent mobile app that can serve modern freelancers in terms of invoicing their clients, tracking business mileage, and monitoring business expenses.
The ability to keep track of your deductions and use that information to complete your tax return is also a huge benefit. Instead of searching for receipts or brainstorming other potential tax write-offs, it provides all of your deduction data and removes the guesswork. The tax bundle plans allow you to file your state and local tax returns and also your quarterly estimated taxes.
If you're a freelancer needing a solid solution for tracking income and expenses, sign up and receive 50% off the first three months. However, if you anticipate outgrowing QuickBooks Self-Employed, we suggest that you go straight to QuickBooks Online.