A real estate agent bio is the summary of your skills and abilities as an agent, usually presented online or in print with a headshot. A strong real estate bio demonstrates your expertise and gives potential clients the confidence to hire you. We compiled 22 examples of bios with tips to help write your own.
Creating an attention-grabbing and informative real estate bio is the first step to getting quality leads. Zillow Premier Agent lets you create an agent bio and claim your listings to ensure you're the only agent who appears on each one; this dramatically increases your lead generation efforts. Click here to learn more.
Here are 22 real estate agent bio examples and tips to help build your real estate brand:
---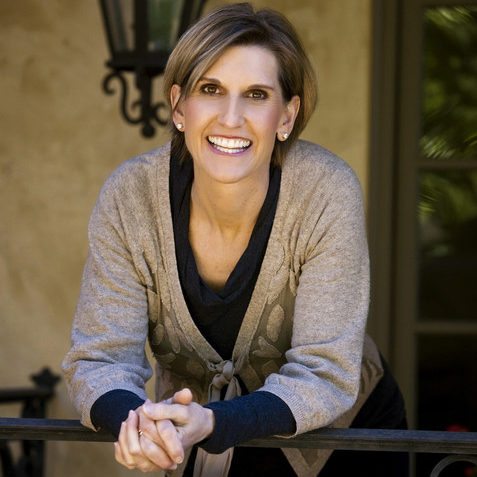 1. Showcase Your Community Connections
"Representing mid-Peninsula homeowners and future homeowners, Leslie is committed to listening to her clients' needs and utilizing her keen negotiating skills to ensure a successful transaction.
"Raised on the Peninsula, Leslie understands the numerous intangible benefits of life in the Silicon Valley, with its unmatched weather, culture, and diversity. Leslie graduated from Cal Poly San Luis Obispo with a Bachelor of Science degree in Food Science and Nutrition, and subsequently returned to the Bay Area to excel in pharmaceutical sales with Wyeth Laboratories for over ten years. She joined the Real Estate profession as her three children approached their middle school and high school years.
"In the past eight years, Leslie has become an esteemed realtor, highly regarded by her clients and professionals in the field. A current Menlo Park resident, she is well-connected and actively involved in the community. Her contacts and life-long residency leverage her enthusiasm and expertise, enhancing her client dedication.
"Leslie showcases her homes on her website and utilizes a team of professional service providers to assist with her clients' buying and selling needs, including stagers, painters, designers, handymen, and inspectors. She is communicative, thorough, and detail-oriented—and she'll be alongside you every step of the way."
Why This Real Estate Agent Bio Works
Woods shows her community connections through a variety of channels that can relate to potential clients. For example, she includes that she was born in her farm area, she has three children who attend school there, and she is involved with the school district. Be sure to highlight your own connection to your farm area when writing your real estate bio.
---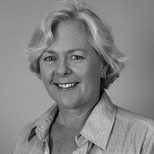 2. Underscore Locally Valued Skills
Kim Fagerland, Associate Broker, Douglas Elliman
"Born and raised in Montauk, Kim Fagerland has witnessed the tremendous change and growth that's transformed the area into one of the East End's most sought-after destinations. Returning to Montauk after attending college, she has taken the knowledge learned in a career of management in the Hamptons, Coastal Carolina, and upstate New York to segue into real estate and building fine homes. Her exceptional knowledge of the market from East Hampton to Montauk Point, coupled with her seasoned insider's expertise having built and sold numerous properties throughout the area, makes Kim the unequivocal go-to resource for all your real estate needs. A top producer and formerly the Montauk Branch manager, her goal is to do right by her clients and customers in every way, from listening to their needs to going above and beyond in helping them achieve their goals. Most important to her are honor, integrity, and relationships built on trust. That's why Kim is so respected and well-liked, not only by her loyal clients and customers but by her industry peers as well."
Why This Real Estate Agent Bio Works
As part of her real estate bio, Fagerland highlights her expertise in area homebuilding, which is a distinguishing mark for her as an agent. Fagerland clearly knows her farm area when discussing building, given that Montauk has had a resurgence of summer home and second residence construction. Think about what skills are valued in the area where you practice, and be sure to highlight relevant expertise.
---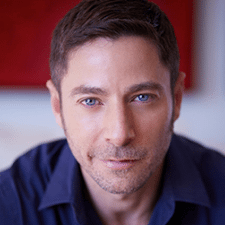 3. Use Your Real Estate Bio to Showcase Achievements
"Aaron Kirman, President of the International Estates Division of John Aaroe Group, is one of the leading real estate agents in the USA and has repeatedly been named Top Agent in Los Angeles. With over $3 billion in sales, Kirman represents the finest estates across the globe and was ranked number 13 in the U.S by the Wall Street Journal. He has an extensive client base featuring those who seek the luxury lifestyle, including heads of industry, celebrities, royalty, major lending institutions, and foreign investors.
"As a prominent figure in the luxury real estate market, Aaron has received international acclaim from the Architectural and Estate communities and represents some of the most exclusive residences across the globe, including: Frank Lloyd Wright's Ennis House, Richard Neutra's Kaufmann Residence, Frank Gehry's Schnabel House, Liongate by Paul Williams, and the only Oscar Niemeyer in North America. Aaron's vast knowledge and expertise in selling exclusive properties has helped him to procure some of the highest prices in Beverly Hills, Hollywood Hills, Beverly Hills Post Office and Malibu. His most recent price record in Hollywood set the bar at $4,722 per square foot, representing both the seller and buyer on Case Study 21.
"Aaron attributes his success to his vast marketing and advertising strategies, partners, market knowledge, exclusive contact base, and true love of luxury sales. He is sought by many developers to sell multiunit projects, including a private island in the Pacific, Turks and Caicos, and the W Hotels. Many developers, architects, and designers contact Aaron prior to construction and completion of their projects to take advantage of his long track record of success to insure the design, architecture, and plan would appeal to the right high-end buyers. Aaron is often featured in various media outlets, including CNBC, The New York Times, CNN, The Los Angeles Times, Variety, The London Times, E Entertainment, and CBS. Media sources often call for information and quotes, as he is a go-to source for current real estate insight."
Why This Real Estate Agent Bio Works
Kirman demonstrates expertise in his area of luxury sales by showcasing his many achievements in the area. When creating your own real estate agent bio, remember that you don't always have to say you're "number one" to impress potential clients; instead, tell them what you've accomplished in your niche.
---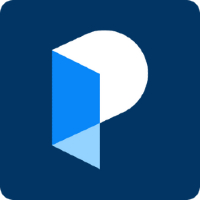 If you're relatively new to the industry or working solely as a buyer's agent, focus on summarizing your story and showing leads why they should spend time with you. Placester helps you stand out with a personalized IDX website that showcases both you and your listings. This way, you can create a brand presence across all listing pages without having to reiterate your bio.
---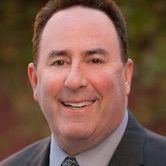 5. Assure Clients You Are on Their Side
Robert Perlin, Real Estate Broker, Baird & Warner
"Robert Perlin brings his experience as a Special Education Teacher to Baird & Warner, Oak Park, and River Forest. Prior to joining the Baird & Warner team, he taught students with special needs in the Chicago public schools. As an educator, he learned how to be patient, detail-oriented, proactive, and a strong advocate for all his students.
"As your real estate agent, Robert will be an advocate for you. Whether you are buying, selling, or renting, he will work tirelessly to promote your best interests. If you are selling, he will work with you to get you the fairest price, in the least amount of time, by using state-of-the-art technology, team collaboration, and Baird & Warner's superior marketing materials. If you are buying, he will work hard to provide you with the best information and market data to inform and assist you so you can be a well-equipped buyer with the strongest possible negotiating position.
"Robert understands that buying and selling real estate can be stressful. As a full-time real estate agent, he will work hard to lower your stress level and make your experience as pleasurable as possible. He will accomplish this through constant communication and by being accessible whenever you need him.
"Robert has been an area resident since 1999 and earned his master's degree in Special Education at Dominican University in River Forest. He recognizes the unique characteristics and benefits of living and working in Oak Park, Elmwood Park, River Forest, and Forest Park, as well as the Galewood and Montclare neighborhoods of Chicago.
"When not assisting clients, Robert enjoys spending time with his husband Jon and their family, entertaining their friends, and traveling and relaxing at their cottage in Sugar Creek, Wisconsin.
"'It would be a pleasure and an honor to work for you.'"
Why This Real Estate Agent Bio Works
Perlin takes the wonderful approach of assuring buyer or seller clients that their needs will be taken care of, no matter who they are or what type of transaction they will be a part of. When writing your own real estate bio, think of the ways in which you can offer assurance that all potential clients will be given top-quality service. Back this assurance up with details from your history that demonstrate your commitment to advocating for others.
---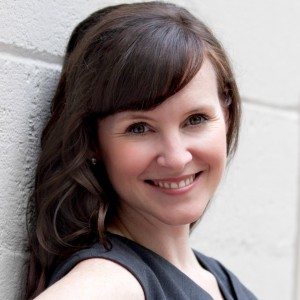 6. Show Leadership in the Larger Real Estate Industry
Maura Neill, Associate, RE/MAX
"Maura Neill, ABR, CRS, CDPE, e-PRO, MRP, MA, REALTOR® is a second-generation REALTOR® who combines her love for the industry with her passion for education. A graduate of Florida State University (BA, BME, MA—go 'Noles!), Maura is also a graduate of the Harvard Negotiation Institute at Harvard Law School. Before getting into the real estate business in 2001, Maura previously taught at The Florida State University, University of Phoenix, and Gwinnett County Public Schools (in the Metro Atlanta area). She is an active agent with RE/MAX Around Atlanta, leading her team and representing buyers and sellers on a day-to-day basis, and considers education—of both clients and other real estate agents—an important part of her role as a REALTOR®.
"In 2015, Maura was awarded Atlanta Board of REALTORS® REALTOR® of the Year award, chosen out of almost 7,000 real estate agents for the Board's highest honor based on REALTOR® spirit, civic activity and involvement, and business accomplishment. In 2014, she was awarded the Atlanta Board of REALTORS® President's Award and the Georgia Certified Residential Specialists' (CRS) Member of the Year. Her biggest accomplishment, however, is her commitment to giving back to the communities in which she and her team work—giving a portion of every closing commission back to local and national charities on behalf of her clients.
"Maura is also the founder of Trick or Treat for the Troops, which is now in its tenth year and sends dozens of care packages to U.S. servicemen and women who are deployed and away from their families during the holiday season. A lover of all things Atlanta, Maura lives in Johns Creek, Georgia, with her husband Ben, their Beagles Charlie, Maddy, Jarvis, and Bebe, and one cat who wishes to remain anonymous.
"Want an easy conversation starter with Maura? Here are some suggested topics: bacon, shoes, social media, dark beer, karaoke, chocolate … and real estate."
Why This Real Estate Agent Bio Works
Establishing leadership in the larger real estate industry will be valuable for some clients. Neill demonstrates continued involvement in the industry by highlighting her speaking engagements at various conferences. Listing real estate industry speaking engagements or workshop presentations can be useful in your bio to demonstrate a connection to and leadership within the industry.
---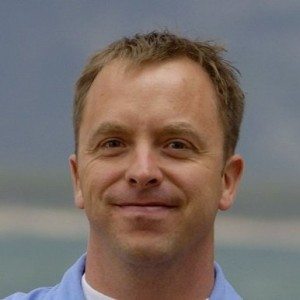 7. Break Up Your Real Estate Bio for Readability
Jason J. Smith, President & Founding Partner, Colorado Real Estate
"Hi. I'm Jason Smith, how can I help you?
"There's no place else on earth quite like Summit County, Colorado, and owning property here is one of the great privileges of life. I love this area and once I show you around, I'm convinced you will love it too and want to plant roots of your own in the mountains. When to buy? Where to buy? What areas should I avoid? How can I really make sure I'm getting a good deal? These are the questions I can help you answer. Give me a call today at 970-262-7890 and let's get started!
"The Best Service, The Best Results
"I love the real estate business and have been a full-time broker since 1995. I have the experience and local know-how to help you make the best possible decisions. I also have specialized training in real estate negotiation, so having me on your side means you're working with a real professional. I'd like to earn your business, so call me today and I'll work extra hard to make sure your real estate transaction is a complete success!
"What makes Summit County, Colorado so unique?
"Summit County is home to the ski resorts of Breckenridge, Keystone, Copper Mountain, and Arapahoe Basin. It's also just about 20 minutes to Vail and Beaver Creek. It's 90 minutes of scenic driving to Denver International Airport, and home to two 3,000- acre lakes for unique year-round fun.
"Did you know?
"Markets are always driven by supply and demand. Since Summit County is very small and it's surrounded by national forest, future development is very, very limited and the county has nearly reached its build-out point. That means supply is very limited now and in the long term. Our ease of access from anywhere on earth and proximity to Denver assures that demand stays steady. This means that Summit County, Colorado, is a great place to make your real estate investment."
Why This Real Estate Agent Bio Works
Readability will have your potential clients spending more time with your real estate bio. Note that while Smith's bio has almost the same number of words as Neill's above it, Smith uses subheadings to break up the text in his real estate bio with great results. When crafting your own real estate bio, consider using subheadings to break up the content and make it easier for potential clients to scan the page.
---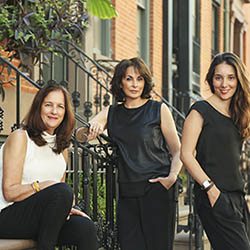 8. Craft a Team Bio That Highlights Each Member
The Bomze Team, Compass
"Treating customers like family is both a guiding principle and a way of life for the award-winning Bomze Team. Comprised of mother and daughter duo Gail and Hannah, alongside Susan Hirschorn and Nancy Arzanipour, the Bomze Team is dedicated to listening intently and matching individuals and families with the properties, buildings, and neighborhoods that best suit their needs.
"Boasting decades of experience in the real estate industry and deep roots in New York City, the team excels in navigating the complicated terrain of co-op boards, condos, 1031 Exchanges, investment acquisition, property management, and more. It's no surprise they've consistently ranked among the top 1% of agents in the city.
"Leader Gail Bomze is a respected and award-winning veteran with numerous notable transactions to her name and a deep drive to help people by finding homes and properties that exceed their expectations.
"Hannah Bomze brings a lifetime of New York City living and a strong background in digital marketing to her clients, creating deep relationships and strong referral business.
"A 20-year veteran of the events industry, Susan Hirschorn shines when it comes to providing peerless customer service and attention to detail—skills that continually impress her satisfied real estate clients. Nancy Arzanipour is a 25-year industry expert dedicated to providing service and expertise that make each transaction as seamless and successful as possible."
Why This Real Estate Agent Bio Works
The Bomze Team at Compass nails this real estate team bio by describing their overall benefit and then including one-sentence bios on each team member. While showcasing their numbers indicates an impressive position in the market, the Bomze team emphasizes their treatment of clients and ability to get the job done. When writing a bio for your team, use real estate agent bio examples such as these to model integration of both individual and team philosophy.
---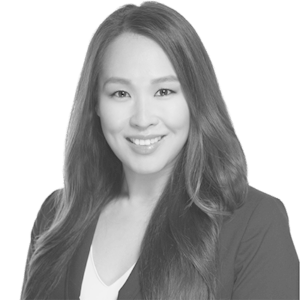 9. Personalize Your Real Estate Agent Bio With Photos
"Christine Ko is an accomplished Bay Area agent who brings a strategic yet personable approach to the home buying and home selling process. Drawing from years of experience as a Silicon Valley entrepreneur, Christine has built a reputation for her refreshingly friendly customer care and proven ability to guide buyers to obtain the best value for their dream home, and to assist sellers to a smooth, stress-free sale of their home.
"A Bay Area native, Christine has extensive knowledge of the different cities and neighborhoods across the South Bay and up the Peninsula. She serves the entire Silicon Valley area and specializes in home buying and selling, investment properties, luxury homes, and multiresidential properties. Christine obtained a bachelor's degree in Economics from the University of California, San Diego. She then studied at the top commercial real estate company, CB Richard Ellis, becoming an expert in current financial options, local and national markets, and the subtle art of negotiating property purchases. Now she brings her passion and sharp attention to detail to help buyers in a highly focused search for their new house and to help sellers get the most value for their home.
"As an experienced agent, Christine understands that buying and selling is one of the biggest decisions in a client's life and views representation and guidance of her clients through this process as a true privilege.
"Christine is a member of CAR, NAR, SILVAR, and SFAR, and currently serves on the board of the Korean American Professional Society. Along with her service in the community, Christine received a highly prestigious award in 2013 when she was chosen as one of Realtor Magazine's Top 30 Under 30. This award is honored to individuals who exemplify success, skills, creativity, and leadership in the real estate industry."
Why This Real Estate Agent Bio Works
Ko kicks off the real estate bio on her website with a span of personal and professional photos to engage the reader. Christine Ko supplements her impeccable professional accomplishments in her bio with fun personal pictures from her life. This helps her stand out from other agents by encouraging potential clients to relate to her on a personal level.
In the age of Instagram, the process of getting to know someone increasingly involves scrolling through personal photos to learn more about them. Clients want someone they can trust—and that means knowing someone on both a professional and a personal level. Including personal photos along with a strong professional bio will check both boxes.
---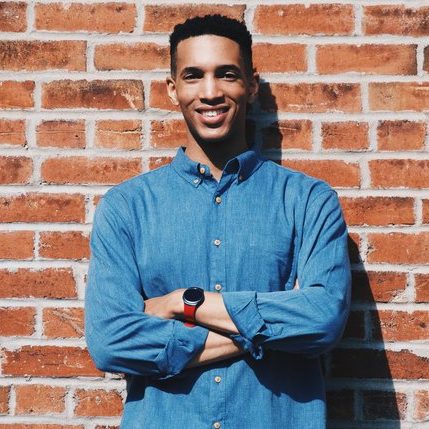 10. Write Your Bio in the Third Person
"As a Realtor® licensed in Kansas & Missouri, Anthony provides Strategic Marketing and Transaction Management services to his clients across many Kansas City markets. His business is built on Dedication, Communication, Determination, and Trust, while embodying the ability to cater and adapt to all of his client's real estate needs. 'Just as the real estate industry evolves to become more innovative and efficient, so do I.' A Kansas City native for over 20 years, his knowledge of the city's geography can assist you with all of your residential real estate endeavors on both sides of the state line! In addition, he provides exceptional real estate services to ensure you feel confident with your decision to hire him. 'Rest assured I will listen to you! With an understanding of your needs and wants, I will do my best to help you achieve them all.'
"Anthony graduated with honors from the University of Kansas School of Business, majoring in Business Administration with an emphasis in Entrepreneurship. As a tech enthusiast, Inman News real estate industry writer, and athlete, he believes: 'If you Work Hard you can Play Hard.'"
Why This Real Estate Agent Bio Works
Talking about yourself in the third person creates a professional presentation by sounding more informative and unbiased. Notice that West personalizes his real estate bio a bit more by switching to first person to give some quotes. Be sure to write your own real estate bio in the third person for a solid first impression.
---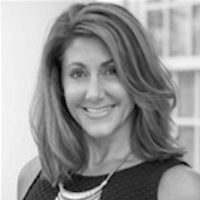 11. Incorporate Testimonials for Social Proof
"Meet Trish Ford—one of central New Jersey's top producers. As the daughter of a highly successful real estate professional, Trish not only inherited exposure to real estate, but also developed a keen aptitude stemming from her sincere interest, knowledge, and experience in the industry. Trish understands what it is like to stand in her clients' shoes. Relocating several times—buying and selling houses of her own—has afforded Trish a sensitivity towards her clients' journey, which can be attributed to the first-hand perspective she gained through her personal experience. Now, a long-time resident of the area, having navigated her three children through the Montgomery Township school system, serving on several administrative committees, and chairing extra-curricular organizations, Trish has gained a full understanding of the diverse needs of families in the community.
"A recipient of the NJAR® Circle of Excellence Sales Award® in 2015, and a member of the Mercer County Top Producers Association in 2016, Trish has repeatedly gained recognition for effectively representing her clients. Trish is an Accredited Buyers Representative, ABR®, and a member in good standing of Hunterdon-Somerset Association of Realtors, Trend MLS, Garden State MLS, and Middlesex MLS.
"'Trish was a tremendous asset in selling our home. She suggested a strategy that helped us to not only sell our house quickly, but also to get several immediate offers, some of which were over the asking price. We would work again with Trish anytime, and highly recommend her. She's passionate, diligent, and very responsive.'"
Why This Real Estate Agent Bio Works
Incorporating testimonials lends authority to your work, and allows you to brag a bit without having to say it yourself. If you are writing your own real estate bio and want to give credibility to your services, including some choice testimonials will leave a great impression on potential clients.
---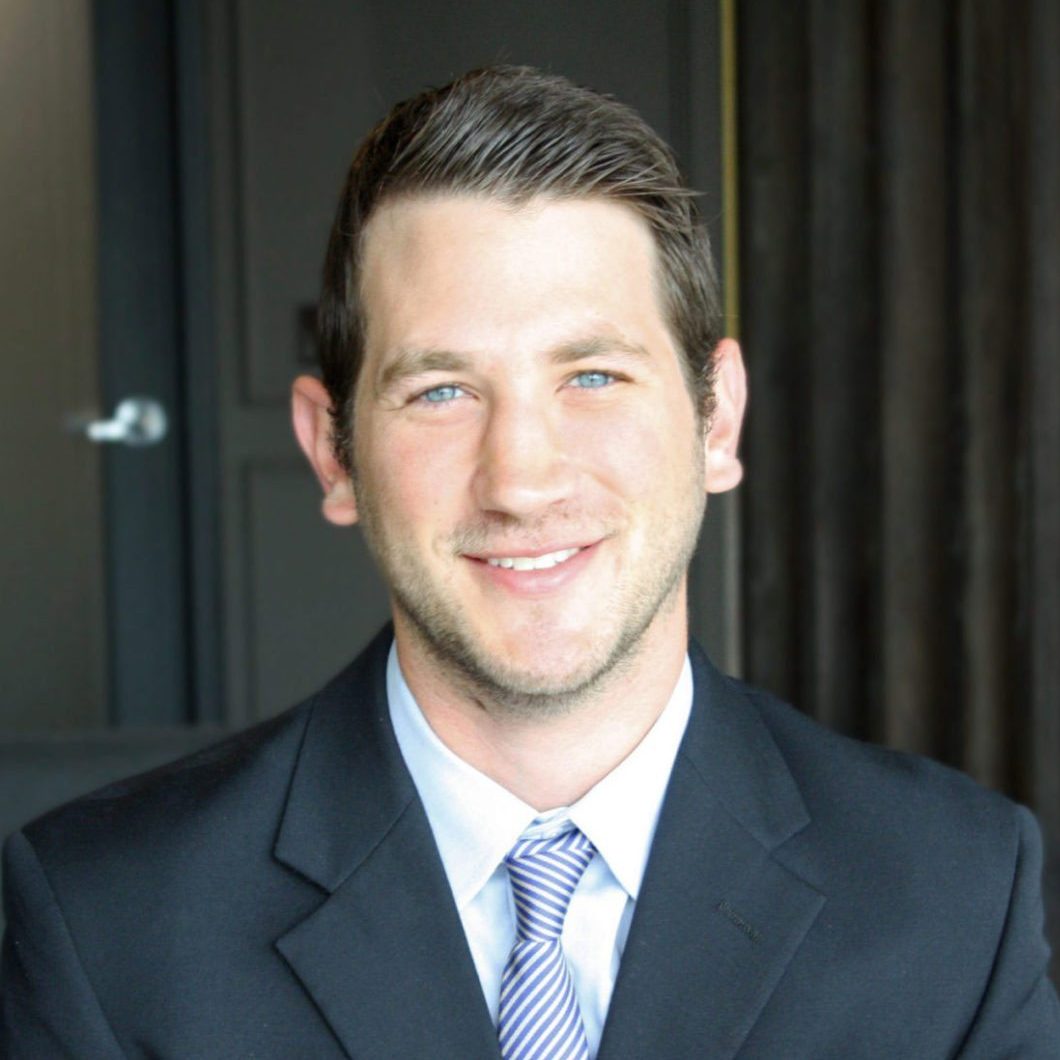 12. Include Fun & Relatable Facts
"Travis Smith is a Senior Broker Associate at Luxury Living Chicago. Travis is an Austin, Texas, native and graduate of the University of Michigan, where he received a Bachelor of Arts in Political Science and Sociology.
"Travis prides himself in his passionate and heartfelt drive to serve his clients' best interests. He is dedicated, knowledgeable, and committed to finding the perfect fit, whether apartment or home, for his clientele. His devotion and unparalleled customer service has resulted in a continuously expanding network of loyal clients and referrals. Passionate to his craft, he continuously seeks to stay ahead of the game when it comes to real estate market education and trends.
"Whether rooting for the Cubs at Wrigley Field or playing in local intramural sports leagues, in his free time you can find Travis watching or talking sports. An avid explorer of the city, he loves to try new restaurants and check out local music and neighborhood festivals."
Why This Real Estate Agent Bio Works
Including fun, relatable facts about yourself makes you likeable, and allows your potential buyer or seller to see you as someone they could work with. Smith was smart to include not only facts that were interesting, but ones firmly rooted in where he does business; he also uses images to solidify his status as a native resident and expert. When creating your own real estate bio, consider leveraging your unique relationship to where you do business to give yourself enhanced credibility.
---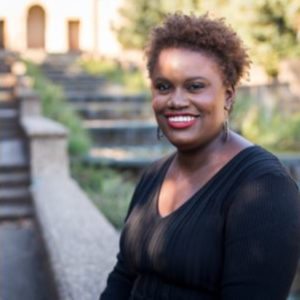 13. Share Your Journey
Ati Williams, Broker & Owner, DC Home Buzz
"Atieno 'Ati' Okelo Williams is a philanthropist, real estate broker, and owner and founder of DC Home Buzz, a real estate brokerage firm located in Washington, D.C. She started DC Home Buzz in 2008, which has since grown into a multimillion-dollar entity. Ati is passionate about educating buyers and sellers on the real estate process and committed to educating, mentoring, and supporting other entrepreneurs. Keeping in line with that commitment, she has begun training with Pipeline Fellows as an angel investor.
"Ati was the recipient of the Jones New York empowerment grant, which she used to develop a financial education curriculum for homeless women. Ati has been featured on HGTV, Forbes, Ladies Who Launch, and Real Estate Radio Washington, and regularly speaks on her entrepreneurial experiences. Ati is also involved in a number of other philanthropic ventures, including partnerships with the Washington Humane Society and Thrive DC, a food program for homeless women. Born and raised in Nairobi, Kenya, she attended college in Toronto, Canada, and now lives in Washington, DC, with her loving husband, Rob, beautiful baby girl Amelia, and brilliant pup, Cooper."
Why This Real Estate Agent Bio Works
Although Williams is not a DC native, sharing her journey puts her squarely in the "go-getter" category, which is appealing to anyone looking to buy or sell a home. If you are not from the local area but have a compelling journey that shows how hard you worked to get to where you are today, share your story in your real estate bio and let your potential clients know you have "hustle" in spades.
---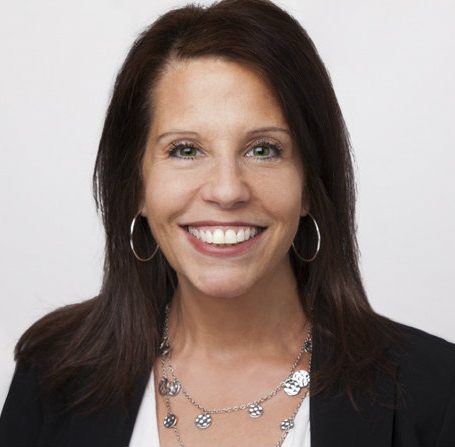 14. Highlight Your Negotiation Skills
Shari Cohen, Real Estate Broker, Stribling
"A real estate professional since 2004, Shari Cohen is known for integrity, diplomacy, and sincerity in all her dealings. In her tenure in the business, she has first and foremost strived to be someone in whom her clientele and colleagues can put their trust and faith. A former advertising sales executive for nearly 20 years, Shari uses her unique negotiating insights to tirelessly advocate for her clients. When working with buyers and sellers, Shari is assertive and effective without being too aggressive. A born-and-bred New Yorker, Shari offers a seasoned knowledge of the city and an intimate understanding of what makes each distinct residential niche so special. Above all, Shari values relationships over transactions, and much of her business comes from repeat clients or referrals. Whether it's a starter apartment, investment property, or second home, Shari provides the same level of unmatched service for all of her buyers, sellers, and renters at any stage of their real estate journeys."
Why This Real Estate Agent Bio Works
Cohen leverages her background in sales to tout her strong negotiation skills, and this helps to make a compelling case for her as an agent you want on your side. When crafting your bio, leverage your background and experience to show potential clients the unique skills you bring to the table.
---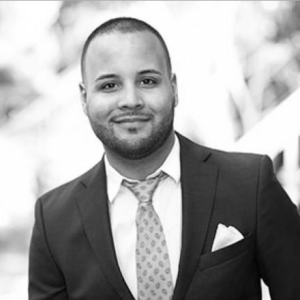 15. Address Client Pain Points
Nelson Ausebio, On-site Leasing Assistant Manager, DTH Capital
"I have successfully transitioned from an independent agent to a successful and exciting career as an on-site leasing agent. Over the past two years successfully transacting over 250 rental leases, I have grown to fully understand the unique process needed to keep a rental portfolio moving and, most importantly, profitable. Although the transactions are the same, the clients are always unique. Ensuring that each and every individual receives dedicated attention ensures that their application process is not only efficient, but enjoyable."
Why This Real Estate Agent Bio Works
Ausebio uses his real estate bio to show potential clients his excellent reputation for completing successful leasing transactions and providing a pleasant client experience. In New York City real estate, being able to close the deal and have it move smoothly is a rare experience. When crafting your real estate bio, be sure to subtly address the pain points your potential clients may experience and let them know you will be able to address and resolve them.
---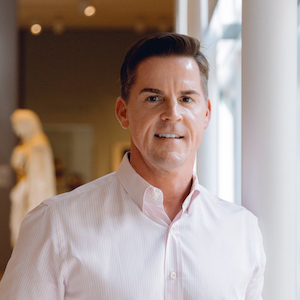 16. Showcase Your Network
Forrest Gregg, Licensed Realtor, Compass Real Estate
"Consistently ranked as a top producer, Forrest Gregg has been voted Best of D Realtors® for several consecutive years and has received multiple awards for his thriving business, based largely on referrals. With a proven track record of success, Forrest's modern approach to real estate involves the utilization of both cutting-edge technology and personalized service. It's this commitment to service that makes Forrest's clients not only have a great experience, but also meet their financial goals. He has demonstrated time and again his solid business acumen and innate ability to connect all the elements of a real estate transaction to ensure a seamless experience for his clients.
"This sort of unwavering customer service has proven to be the delineating factor for Forrest's clients when they decide to either purchase a new home or sell their current one. He makes it his goal to make changes in technology and the real estate world work for you in ways that simplify your life.
"With a track record of sales in many markets from luxury home sales to multiunit developments, Forrest has your real estate needs covered. Forrest has extensive knowledge of Park Cities, Preston Hollow, Turtle Creek, Bluffview, Lakewood, Lake Highlands, M Streets, Uptown, and Oak Lawn, as well as the surrounding areas of the Dallas Metroplex. From the moment Forrest starts working with you, until the moment you close on your home, he will never stop thinking about your real estate experience.
"Forrest's sphere of influence expands beyond the real estate world into the community at large. Forest is actively involved in and understands the value of Dallas' communities, its schools, and its different neighborhood dynamics. His community involvement proves him to be not just a real estate agent, but a trusted adviser, neighbor, and friend."
Why This Real Estate Agent Bio Works
Gregg uses his fantastic community work to illustrate not only his local involvement, but his expanded reach and connections within the area. After reading through Gregg's bio, you can clearly see the value he offers potential clients. Gregg's is a great real estate bio example to follow when examining how to position your involvement with local activities and organizations—and how these have built your network.
---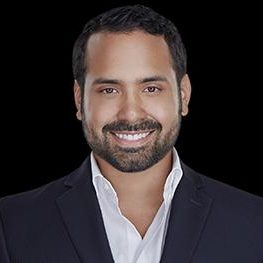 17. Identify Your Specialty
"An expert in oceanfront condos and single-family homes in Miami Beach and neighboring communities, Alex Algarin is known for his in-depth knowledge of both local and global markets, delivering unparalleled service in the marketing and acquisition of exceptional properties. His continued success is a result of his commitment to his clients, excellent negotiation skills, and analytical training.
"Alex is an active member of the nonprofit Urban Land Institute (ULI) and is a candidate for the coveted CCIM designation. Adding to his many accomplishments, he is a graduate of the globally ranked Hollo School of Real Estate at Florida International University, where he earned a Master of Science in International Real Estate (MSIRE). His unmatched knowledge and experience enable him to provide the necessary tools to succeed in the most complex real estate transactions and the skills to represent investors, buyers, and sellers across various real estate assets.
"Originally from Boston, Massachusetts, Alex relocated to Miami over a decade ago, falling in love with the sophisticated blend of city and beach life. Having lived in Edgewater, Brickell, and now Miami Beach, Alex's personal insight into a number of Miami's best neighborhoods and properties is an added advantage to his clients. During his free time, Alex enjoys visiting many of the cultural venues, staying active by participating in athletic events, and, of course, exploring the great dining venues with his family and friends.
"Alex makes it a priority to learn about his clients' interests and goals in order to help identify their perfect home or investment. His clients feel confident being represented by a knowledgeable and reputable realtor who is single-mindedly devoted to their interests and satisfaction."
Why This Real Estate Agent Bio Works
Notice that everything in Algarin's real estate bio supports his expertise in international clients and oceanfront property. From his MSIR degree to his history of achievements and clientele, Algarin uses his bio to underscore his particular specialty. Use Algarin's bio as a model for incorporating details about your specialty into your own real estate bio.
---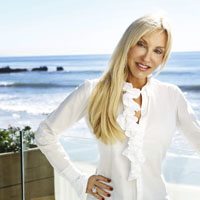 18. Speak to Your Ideal Client
"For nearly 30 years, Irene Dazzan-Palmer has been hailed as 'the queen of coastal real estate.' A consistent top producer in Coldwell Banker's Malibu Colony office and an Estates Director for Coldwell Banker Previews International, she has amassed nearly $2 billion in career sales and a history of selling some of the nation's most significant coastal homes alongside her partner and son, Sandro Dazzan. These achievements have helped Irene earn a prestigious membership in the Society of Excellence, Coldwell Banker's highest honor for the top 1% real estate agents nationwide. Irene's record listings and sales have been the subject of international attention over the last three decades, and span from Forbes and The Wall Street Journal to The Los Angeles Times. She has also been widely recognized in the media as a luxury real estate authority, appearing in national television broadcasts such as NBC's 'Today Show' and prestigious publications like Los Angeles magazine.
"A resident of Malibu since 1980, Irene attributes much of her success to her passion for the place she calls 'paradise.' From Malibu's wine-producing canyons to its legendary beaches and estate properties, her appreciation and knowledge of the region has become an advantage for her affluent clients, who range from Fortune 500 executives to celebrities. They continue to value her hands-on approach, persistence, strong negotiating skills, unsurpassed global network, and insider knowledge, above all else. She is particularly beloved among her seller clients, who tout her aggressive marketing strategies and Malibu market intelligence as her top assets.
"When Irene is not previewing estate properties or helping celebrities find their next Hollywood escape, she enjoys spending time with her family, running on the beach, hiking in the canyons, hitting the gym for a spinning session, or attending a wine tasting. She is in good company on the latter activity: her husband, Jim Palmer, is the proud owner of the local award-winning Malibu Vineyards, and has been growing wine grapes in Western Malibu since 1997. Whether sharing the experience of wine with her clients or marketing a home to the global elite, Irene is committed to offering the highest quality representation and service. Her track record says it all."
Why This Real Estate Agent Bio Works
Palmer specializes in selling multimillion-dollar properties, so she speaks to her core client persona by sharing her successes in the same price range. Palmer shows she has listed and sold these types of elite properties in the past and inspires trust that she can do so again for any future client. To inspire the same confidence in your potential clients, formulate your real estate bio with an ideal client in mind and then tailor your experience to meet their needs.
---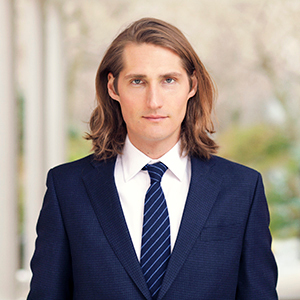 19. Leverage Experience From Past Careers
Mark Blackwell, Licensed Real Estate Salesperson, Compass
"Mark Blackwell came to real estate from the art world. While transforming lofts and storefronts into short-term art galleries, he realized he loved buildings as much as paintings, and embarked on a career in real estate. He maintains deep connections with the art business and a passion for creative spaces. With his partner, industry veteran Paddington Matz, he handles many artist lofts, especially in Tribeca. While he focuses downtown, Mark represents buyers, sellers, renters, and landlords all over Manhattan and in brownstone Brooklyn.
"Firmly committed to the philosophy 'quality, not quantity,' Mark takes on a project only when he can give it the full measure of his attention. He is known for his integrity and equanimity in difficult situations.
"Mark savors the history of New York and its buildings every day. He always thinks of Andy Warhol's Factory when passing the Decker Building in Union Square, and twice enjoyed listing a townhouse apartment in the Village that was once home to silent film star John Barrymore.
"A Virginian by birth, Mark holds a Bachelor of Arts in Art History from the University of Virginia and a Master of Arts in Art Business from the Sotheby's Institute of Art at the University of Manchester."
Why This Real Estate Agent Bio Works
Blackwell discusses the artistic foundation for his work in real estate. Tribeca, where Blackwell primarily operates, is largely populated with re-imagined loft spaces and artistic residents who likely appreciate his eye for detail and involvement in the art world. Many people come to real estate as a second profession; integrate your first-career experience if that helps you connect with potential clients.
---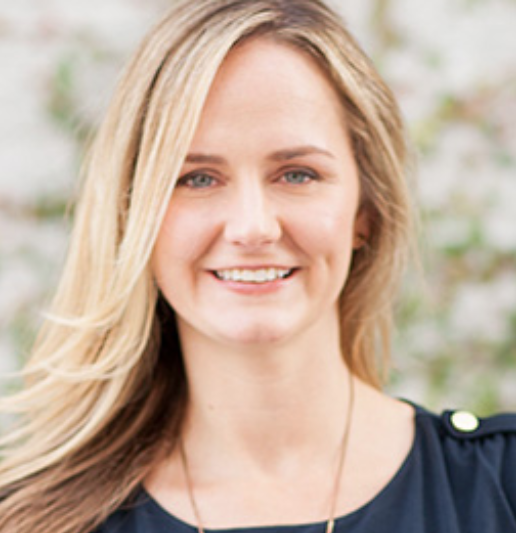 20. Show Your Experience With Specific Property Types
Courtney Behan, REALTOR & Broker Associate, Zephyr Real Estate
"Having worn many hats in her real estate career, from owner and lender to project manager and agent, Courtney understands the complexities of the San Francisco real estate market from many angles. Her broad market perspective, advanced negotiation skills, and thoughtful approach put you in good hands when buying or selling in our extraordinary city. As a homeowner who purchased in today's competitive market, she knows what a difference a great agent makes in getting your offer accepted, and provides that value to her clients.
"Courtney's love for real estate runs deep; she purchased, remodeled, and sold her first home at age 24. After receiving a Bachelor of Business Administration in Real Estate Finance, she was involved in dozens of large transactions on both the owner and lender side of the business spanning the boom, bust, and recovery. She will not only ensure the business details of your purchase run smoothly, her eye for design can help you visualize and execute on the improvements needed to make it truly your own. Her experience in project management for a local construction company allows her to give context and guidance to clients looking to take on projects from cosmetic fixes to full scale remodels. A lover of everything San Francisco (SF), she has been an SF resident since 2005 and is a NoPa homeowner. Around town, you may find Courtney at a local concert or out and about with her dog. She also loves an excuse to get into the woods for hiking, camping, and skiing."
Why This Real Estate Agent Bio Works
Behan shows clients she has a vision for fixer-upper properties by sharing her history with purchasing and remodeling homes. She engages the reader with details about her eye for design and ability to guide clients through everything from small home repair projects to complete home remodels. If you specialize in fixer-uppers and have personal experience with renovations, include it in your bio to show clients you can help create a vision for their home.
---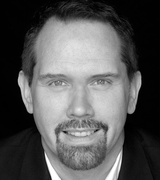 21. Showcase Your Sales Record
Mark Banham, Associate Broker, Barker Realty
"Mark Banham offers a diverse set of skills to ensure the best real estate experience possible. Licensed as a real estate agent since 1992, Mark brings a solid background in real estate, combined with previous expertise as the manager of a Santa Fe design firm, which he helped build into a multimillion dollar business.
"Mark's passion for real estate, style, and design, together with a strong business sense, connects people to the properties that are right for them. Whether a seller or buyer, you will appreciate his attention to detail, negotiating skills, and experience, helping you visualize and achieve your real estate goals. With every client, he strives for an organized transaction—from initial contact, to identifying a home, and then to the closing table. This attention to detail is made possible by the team approach that Mark and his assistant, Ian Lockwood, take to all listings and transactions.
"'I love what I do,' Mark says. 'It's not about just making a living, it's about getting to the core of what clients want, and the pleasure of making it happen.' Mark grew up in Tulsa, and has lived in Santa Fe since 1998. When not assisting buyers and sellers, he enjoys hiking with his yellow lab, Maddie, or spending time in his garden.
"Banham & Associates' integrity and team approach assures your complete satisfaction. Simply ask any of our clients.
Top 2% in Sales 2018
Top 4% in Sales 2017
Top 5% in Sales 2016
Top 4% in Sales 2015
Top 7% in Sales 2014
Top 11% in Sales 2013
Top 5% in Sales 2012
Top 3% in Sales 2011"
Why This Real Estate Agent Bio Works
In addition to using his bio to discuss his passion for real estate, Mark Banham includes his team's sales rankings for the last eight years. Providing details like this demonstrates that you have a proven success rate and helps burnish your reputation as a top-producing agent in your farm area. You can include sales statistics and achievements in many places on your website, but your bio is a great opportunity to include the most important sales data.
---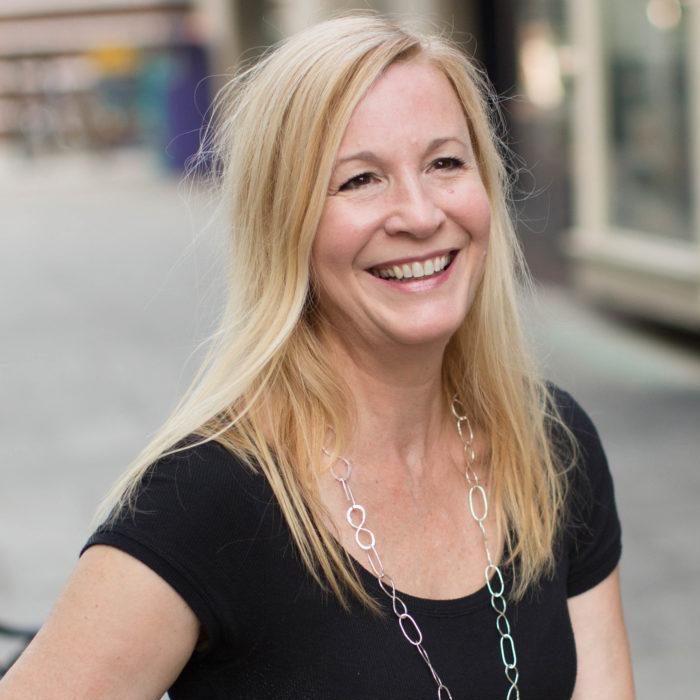 22. Show Off Your Unique Interests & Experience
"Lisa is in the top 20 of the more than 1,600-member Board of Realtors for the Carolina Mountains MLS. She has been a top producer for over 10 years because she is passionate about her work and honoring her clients. She is an Asheville native, graduating from Asheville High School. Starting at age 17, she was a driver and competed in what is now known as the NASCAR XFINITY Series, racing on tracks in Asheville and Hickory, North Carolina. She was the first and only female driver in the Busch Grand National series at that time. She regularly qualified and finished in the top 10 of race events. She competed against top name drivers such as Harry Gant, Dale Earnhardt, Dale Jarrett, Harry Gant, Morgan Shepherd, Jack Ingram, and Bob Pressley. She worked alongside of her father, Richard Jackson, from the age of 15, learning the business from the ground up.
"Lisa went on to become Vice President of Operations for Jackson Motorsports, Inc. in Denver, North Carolina (outside of Charlotte). Lisa enjoyed an exciting career in development and management of sponsorships for the race team, and her clients included Pontiac Motorsports Division, SKOAL, Turner Network Television, Time Warner, LUCAS OIL, Hughes Corp, EA Sports, and local chain Ingles Supermarkets. She coordinated national public relations programs for the team including network TV, national radio, and national print. She owned and managed a team in the BUSCH SERIES with sponsor media giant WCW, which was highlighted weekly on the highest-rated show on TV at the time. Another highlight during that time period included developing and implementing a season-long joint program with another TV giant, John Walsh. Lisa worked with him directly on the 'America's Most Wanted' television program to aid in the finding of missing children.
"Lisa had an involvement and interest in real estate for years. Beginning at 28, she designed and contracted three custom homes on Town Mountain in Asheville. In the early '90s, she purchased and acted as contractor in the renovation of three historical buildings on N. Market Street in downtown Asheville. She designed and contracted three custom homes on Town Mountain in Asheville. Lisa also constructed several specialized commercial buildings in Charlotte and Asheville to house the engine shop and race team.
"Fast forward to 2007—Lisa began her full-time real estate sales career and has not looked back. It has been a natural fit for Lisa. You will not only appreciate her personal diversity, you will appreciate her extraordinary knowledge of business and expertise in the many aspects involved in navigating the real estate market in Asheville, including her highly developed negotiating skills. She works with buyers to focus on the big picture, location, lifestyle, and so on. Her strong financial background is a proven asset for her clients."
Why This Real Estate Agent Bio Works
At first glance, Lisa Jackson's bio doesn't sound like it's about real estate. Instead of restating her educational background, sales statistics, or real estate philosophy, she uses the majority of her bio to capture the attention of potential clients and draw them in with interesting facts about her past. She then transitions into why she became a real estate agent and how her interests and experience make her uniquely qualified to represent clients as their real estate agent.
To grab the attention of your ideal clientele, share interesting parts of your background or hobbies that will help you stand out from other agents. Once you've piqued their interest, transition into your real estate story and show them exactly why you're the best agent to sell their home.
---
Real Estate Agent Bio Template
Using a real estate bio template can help you include details that will spark the interest of potential clients and encourage new buyers and sellers to reach out. Writing an effective real estate bio takes effort, but we crafted a template that follows the example of others and helps you create your own. Simply open with your real estate story, talk about your local connections, describe your relevant expertise, and close with some engaging personal details.
Here are the elements to include in a compelling real estate bio:
Open With How You Came to Real Estate
Introduce yourself with what brought you to the real estate business and describe how your story uniquely positions you to service future clients. Above, we shared examples of individuals who come from backgrounds like advertising, art, design, and corporate governance. If you have an interesting or valuable background, share how your history gives you an advantage over other agents in your particular farm area.
For example:
"[Agent Name] transitioned into real estate after a ____-year career in [professional background]. A licensed real estate agent since [year], [Agent Name] offers clients a strong foundation in real estate combined with extensive expertise as [description of relevant experience]."
Talk About Your Connection to the Neighborhood
Being connected to the area in which you do business and plan to market listings, gives potential clients assurance of your expertise. Whether you were born and raised in your farm area or fell in love with the community during your university days, people want to understand your special connection to the town they want to live in. Be sure to emphasize your own connections to residents, contractors, and local businesses, and your commitment to watching the community thrive.
For example:
"Born and raised in [City/Market], [Agent Name] has [his/her/their] finger on the pulse of the local real estate market. After attending college at [University], [Agent Name] returned to the [city/area/neighborhood] and joined the real estate profession. In addition to being an enthusiastic resident of [City/Market], [Agent Name] is highly regarded by local residents and business owners and is dedicated to the success of the region."
Describe Your Expertise
If you have a specialty—such as a unique target audience, unusual skills you can offer, or types of homes you sell—this is the area to discuss it. For example, you may love modern homes like those in your area and have a particular affinity for working with first-time homebuyers. Some agents are relocation specialists while others have a design background. While you don't want to exclude any type of client, particular expertise can make you stand out from other agents in your area.
For example:
"[Agent Name] has a passion for real estate going back to [year, event, etc.] and constantly strives to help clients achieve [goals]. [He/she/they] has/have been a licensed real estate agent since [year] and is a top-performing agent at [Agency]. [Agent Name] has gained extensive knowledge and experience in [City/Region/Market] and specializes in [relocation, interior design, and so on]."
Close With Personal Information
People want to work with an agent or broker they like. If you're a local sports fan, love outdoor activities in your area, or have a particular interest that others can connect to, this is the place to talk about it. Some agents add interest to their profile by including a photo of them at a game, spending time with their family, playing with their pets, or mingling at a community event. Include this kind of information and media in your bio to earn client trust.
For example:
"When [Agent Name] isn't helping buyers and sellers achieve their real estate goals, [he/she/they] enjoy[s] [list of hobbies or interests]."
If your real estate bio needs work but you don't have time to draft new content, check out Fiverr. The platform lets you search qualified freelancers who can help write a unique and attention-grabbing bio and update your professional persona across the web. Click here to hire a freelancer for as little as $5.
Bottom Line: Real Estate Bio
An effective real estate bio can take many forms, but you should always tailor it to meet the needs of potential clients in your farm area and directly benefit your real estate marketing. Using the real estate bio examples and templates above, frame your expertise and experience uniquely in a way that best captures your real estate philosophy, personality, and approach to business.
Once you have a real estate bio you're happy with, be sure to include it online. For maximum engagement, create an agent account on Zillow Premier Agent and showcase your bio on your agent page. You can even pay to have your information listed on competitor listings in your area to increase real estate lead generation. Click here to get started.