A good real estate bio can make a strong first impression and show potential buyers and sellers that you're a serious professional they can trust. In this article, we'll give you 10 tips for writing the perfect real estate bio and 19 examples from successful real estate agents.
Get Your Bio in Front of More Buyers and Sellers
Once you've created a professional bio, you need to get it in front of as many people as possible. Update your bio on your website and your Zillow and Trulia profiles, and then use Zillow Premier Agent to get your name on even more listings in your area and make yourself the ONLY agent on your listings.
10 Tips to Writing an Amazing Real Estate Bio
We sat down with Jared Cohen, Director of Marketing at Town Residential, to get some of his secrets for writing real estate bios that increase engagement. In just five short years, Town Residential has become the preeminent luxury real estate brokerage in New York City. Their success was no accident. Since its inception, Town has focused on creating meaningful, impactful marketing materials for their agents and new development clients.
"A well-crafted, succinct bio," says Jared, "is key to any agent – new or seasoned. A bio can be someone's first introduction to an agent – the elevator pitch, if you will."
Here are 10 tips Jared gives to Town agents that you can follow when crafting your own real estate bio:
1. Keep It Short & Sweet
People read, on average, between 250-400 words a minute. No one is going to spend more than a minute reading a bio. Think about that when considering the length of a bio.
2. Don't Overdo It
We know you have accomplishments, but there is a fine line between humility and boasting. Walk that fine line. You do want to include accomplishments, but prospective clients could be turned off if the bio is overzealous or overreaching.
3. Pepper In The Personal
Real Estate can be a very personal business. It helps to reveal a little bit about your interests as they may reveal a connection between yourself and a prospective client.
4. Speak To Your Foundation
Everyone's path is different, but there is something that drew you into the real estate business. Identify that. People want to know your journey and background as it helps give them context about you.
5. Identify Your Specialty
Of course, there is no deal too big or too small, or a neighborhood you won't go to, to make a client happy, but if there is a type of property or a neighborhood that you do particularly favor, identify it. And finally, you should not think of your bio as something that solely lives on your firm's website.

6. Include Your Social Media Channels: Facebook, Twitter, Instagram, Pinterest
At the end of your bio, including links to your social media channels is generally a good idea. You can say something like "Follow me on Twitter" or "Connect with Me On Facebook" and link to your respective Twitter or Facebook pages. As a general rule of thumb, you only want to link to a social media channel where you actively participate. When a potential client checks out your social media channel, you want to send a couple messages: 1) You are clued into the local market; you are regularly sharing interesting, information articles. 2) You will be able to effectively use social media to sell their home.
Want great content you can share with your clients and prospects on social media, like changes in the local housing market, trends in interior design and landscaping, and new open houses? CityBlast automatically finds targeted, local real estate content and posts it to your Facebook, Twitter, and LinkedIn accounts seven times a week with a schedule that works for you. Click here for a free 14 day trial.
7. You Don't Always Have To Say You're Number One
Many agents focus on the volume of sales but people want to know two things: that you will handle their transaction and advocate for them and that you will make them feel cared for during the transaction. Your stats are important, but they aren't the only thing. What makes you special and how will you address the concerns that buyers and sellers have?
8. Write For The Analytic & Emotional Mindsets
There are two essential types of people who you are marketing to: those who are looking for numbers/analytics and those who are looking for great customer care and coming from a more emotional place. Your bio should provide enough facts/stats from either your track record or your brokerage to show your experience but your bio should also convey who you are as a person. For newer agents, focus on the brokerage stats, and bring in any non-real-estate experience from your background that can apply, such as sales, customer service, or negotiation.
9. Create Two Versions Of Your Bio
Ideally you should have two versions, a one paragraph version for websites like Zillow, Trulia, Realtor.com etc. and a slightly longer one for your brokerage website. It's also helpful to have your elevator pitch, a one-sentence that explains who you are and what you do. Ask yourself why you are in real estate, beyond needing a career and making money. Finding that deeper passion and being able to convey it to others can get them engaged.
10. Think Multimedia
Having both a written bio and a video intro can not only make you seem more technologically savvy, but it also let's people get to know you a little better. Learn how to make stellar real estate videos here.
How to Write the Perfect Real Estate Bio for 2017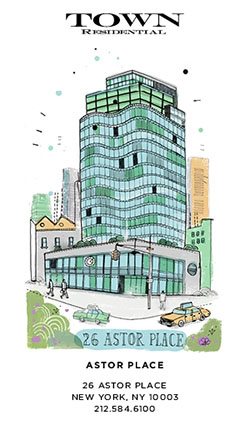 Like all of your marketing materials, your real estate bio needs to highlight the three things every client wants from a Realtor:
Clients want someone they can trust.
Clients want someone competent enough to ensure a smooth transaction.
Clients want someone they'll enjoy spending time with.
To communicate these three things, your bio should highlight professional experience, certifications, personal interests, and how you're going to add value for the client. You'll want to spend a decent amount of time on your bio because you'll be using it in several places, including your real estate website, your marketing materials, and even things like your Comparative Market Analysis (CMA).
---
Fit Small Business Tip: Start With a Professional Website
The best bio won't help you if you put it on an amateur-looking website. Placester lets you create a sleek real estate website with beautiful templates, IDX integration, and built-in CRM and drip email campaigns—no coding required. NAR members can also get a free basic website. Click here for a free demo.
If you're more tech savvy and want to try your hand at building your own website, check out our step-by-step guide to building an IDX WordPress website.
---
19 Real Estate Bio Examples from the Pros
"Representing mid-peninsula homeowners and future homeowners specializing in the towns of Menlo Park, Atherton, Palo Alto, Los Altos, Mountain View and San Carlos; Leslie's creative, enthusiastic, and caring nature is perfect for matching each client's desires as well as skillfully featuring a home's unique presence and character.

Raised on the Peninsula Leslie understands the numerous intangible benefits of life in the Silicon Valley with its unmatched weather, culture, and diversity. Leslie joined Sereno Group as her three children approached the Middle School and High School years. Educated at Cal Poly San Luis Obispo, receiving a Bachelor of Science degree in Food Science and Nutrition in 1986, she returned to the Bay Area to work as a Diet Technician at a hospital and then went on to excel in pharmaceutical sales with Wyeth Laboratories covering the Peninsula and San Francisco for ten years.

A very active and connected community volunteer with the Menlo Park-Atherton School District and Education Foundation, Leslie co-chaired several committees at the schools and served on the district level as a member of the Jeanie Ritchie grant committee which reviews applications and approves grants for teachers and staff throughout the district to fund innovative programs for students which have often become permanent parts of the curriculum. Leslie's contacts and lifelong area residency leverage her energy and enthusiasm, enhancing her client dedication and insuring satisfied repeat clients and referrals."
Leslie showcases her homes on her website, and utilizes a team of professional service providers such as a photographer, highly regarded staging companies, virtual tour providers, and graphic designers to assist in marketing her client's properties.
---
"Born and raised in Montauk Kim Fagerland has witnessed the tremendous change and growth that's transformed the area into one of the East End's most sought-after destinations. Returning to Montauk after attending College she has taken the knowledge learned in a career of management in the Hamptons, Coastal Carolina and upstate New York to segway into Real Estate and building fine homes. Her exceptional knowledge of the market from East Hampton to Montauk Point, coupled with her seasoned insider's expertise having built, lived in and sold numerous properties throughout the area with her builder husband, makes Kim the unequivocal go-to resource for all your real estate needs.

Whether you want a quaint vacation home in town or an exceptional luxury residence on the water, Kim knows everything there is to know about locations, value, property types, pricing, building requirements and zoning – not to mention every possible attraction to entertain you and your family. She thoroughly loves her work, and enjoys the fantastic people she meets every day – many of whom become her neighbors and friends. "I have the best job in the world. It's like I'm in Vegas every day; you just never know what will happen when you go to work in the morning, and to me that's very exciting."
---
"Aaron Kirman, President of the International Estates Division of John Aaroe Group is one of the leading real estate agents in the USA and has repeatedly been named Top Agent in Los Angeles. With over 3 Billion in sales, Kirman represents the finest estates across the globe and was ranked #13 in the U.S by the Wall Street Journal. He has an extensive client base featuring those who seek the luxury lifestyle including heads of industry, celebrities, royalty, major lending institutions and foreign investors.

As a prominent figure in the luxury real estate market, Aaron has received international acclaim from the Architectural and Estate communities and represents some of the most exclusive residences across the globe including: Frank Lloyd Wright's Ennis House, Richard Neutra's Kaufmann Residence, Frank Gehry's Schnabel House, Liongate by Paul Williams and the only Oscar Niemeyer in North America. Aaron's vast knowledge and expertise in selling exclusive properties has helped him to procure some of the highest prices in Beverly Hills, Hollywood Hills, Beverly Hills PO and Malibu. His most recent price record in Hollywood set the bar at $4,722 price per sq foot, representing both the seller and buyer on Case Study 21.

Aaron attributes his success to his vast marketing and advertising strategies, partners, market knowledge, exclusive contact base and true love of luxury sales. He is sought by many developers to sell multi-unit projects including a private island in the Pacific, Turks and Caicos, and the W Hotels. Many developers, architects and designers contact Aaron prior to construction and completion of their projects to take advantage of his long track record of success to insure the design, architecture and plan would appeal to the right high end buyers. Aaron is often featured in various media outlets including CNBC, The New York Times, CNN The Los Angeles Times, Variety, the London Times, E Entertainment and CBS. Media sources often call for information and quotes as he is a go to source for current real estate insight."
---
"Robert Perlin brings his experience as a Special Education Teacher to Baird & Warner, Oak Park/River Forest. Prior to joining the Baird and Warner team, he taught students with special needs in the Chicago Public Schools. As an educator, he learned how to be patient, detail oriented, proactive and a strong advocate for all his students.

As your Realtor, Robert will be an advocate for you. Whether you are buying, selling or renting,he will work tirelessly to promote your best interests. If you are selling, he will work with you to get you the fairest price, in the least amount of time, by using state of the art technology, team collaboration and Baird and Warner's superior marketing materials. If you are buying, he will work hard to provide you with the best information and market data to inform and assist you so you can be a well equipped buyer with the strongest possible negotiating position.

Robert understands that buying and selling real estate can be stressful. As a full time Realtor, he will work hard to lower your stress level and make your experience as pleasurable as possible. He will accomplish this through constant communication, and by being accessible whenever you need him.

Robert has been an area resident since 1999 and earned his master's degree in Special Education at Dominican University, in River Forest. He recognizes the unique characteristics and benefits of living and working in Oak Park, Elmwood Park, River Forest and Forest Park as well as the Galewood and Monclaire neighborhoods of Chicago.

When not assisting clients, Robert enjoys spending time with his husband Jon and their family, entertaining their friends, traveling and relaxing at their cottage in Sugar Creek, Wisconsin.

'It would be a pleasure and an honor to work for you.'"
---
5. Maura Neill's Bio – Realtor, Speaker, and Instructor
"Maura Neill, ABR, CRS, CDPE, e-PRO, MRP, MA, REALTOR® is a second-generation REALTOR® who combines her love for the industry with her passion for education. Before getting into the real estate business in 2001, Maura previously taught at The Florida State University, University of Phoenix, and Gwinnett County Public Schools (in the Metro Atlanta area). She is an active agent with RE/MAX Around Atlanta, leading her team and representing buyers and sellers on a day-to-day basis, and considers education – both clients and other real estate agents – an important part of her role as a REALTOR®.

Maura is a social media and technology devotee and an active real estate speaker and instructor on subjects such as real estate technology, building your business via social media, customer service and client retention. She has spoken for various conferences, such as RETSO, Inman Agent Reboot, Inman Connect, Council of Residential Specialists' Sell-A-Bration, Women's Council of REALTORS®, and the National Association of REALTORS®, for state and local associations in Georgia, Hawaii, Illinois, Iowa, Kansas, Louisiana, Mississippi, Missouri, Montana, New Mexico, South Dakota, Tennessee, Virginia, and Wisconsin, as well as the Guam Association of REALTORS®, RE/MAX, ERA, and Crye-Leike.

Maura is active with the Atlanta Board of REALTORS® and the National Association of REALTORS®. An active voice for the real estate industry, Maura was chosen to be a facilitator for NAR's "REthink the Future" project in 2012-13. In addition, she's a NAR-approved e-PRO® instructor and is the lead instructor and subject matter expert for NAR's newest certification, the Military Relocation Professional (MRP).

Maura is founder of Trick or Treat for the Troops, which is now in its ninth year and sends dozens of care packages to U.S. Servicemen and -women who are deployed and away from their families during the holiday season. A lover of all things Atlanta, Maura lives in Johns Creek, Georgia, with her husband Ben, their Beagles Charlie, Maddy, and Jarvis, and a cat who wishes to remain anonymous."
---
6. Jason J. Smith's Bio – Summit Living, Colorado
While Jason's bio has almost the same number of words as Maura's, Colorado Realtor Jason J. Smith uses subheadings to break up the text in his real estate bio with great results. Notice how much easier it is to scan the page, and how much less daunting it seems to read.
"Hi. I'm Jason Smith, how can I help you?

There's no place else on earth quite like Summit County, Colorado and owning property here is one of the great privileges of life. I love this area and once I show you around, I'm convinced you will love it too and want to plant roots of your own in the mountains. When to buy? Where to buy? What areas should I avoid? How can I really make sure I'm getting a good deal? These are the questions I can help you answer. Give me a call today at 970-262-7890 and let's get started!

The Best Service, The Best Results

I love the real estate business and have been a full-time broker since 1995. I have the experience and local know-how to help you make the best possible decisions. I also have specialized training in real estate negotiation so having me on your side means you're working with a real professional. I'd like to earn your business so call me today and I'll work extra hard to make sure your real estate transaction is a complete success!

What makes Summit County, Colorado so unique?

Summit County is home to the ski resorts of Breckenridge, Keystone, Copper Mountain, and Arapahoe Basin. It's also just about 20 minutes to Vail and Beaver Creek. It's 90 minutes of scenic driving to Denver International Airport, and home to two 3000+ acre lakes for unique year around fun.

Did you know?

Markets are always driven by supply and demand. Since Summit County is very small and it's surrounded by national forest, future development is very, very, limited and the county has nearly reached its build-out point. That means supply is very limited now and in the long term. Our ease of access from anywhere on earth and proximity to Denver assures that demand stays steady. This means that Summit County, Colorado is a great place to make your real estate investment."
---
If you're relatively new to the industry or working solely as a buyer's agent, focus on telling your story and showing leads why they should spend time with you.
"Buying her first home with her husband in Seattle ignited Liz's interest in real estate. Shortly after moving back to LA, Liz began her career at Coldwell Banker, before meeting Tami Pardee through mutual friends. She loves the Halton Pardee + Partners family and enjoys going to work every day. Meeting new people and helping clients find the right house to call home is her passion. Her client dedication and love of helping others are what motivate her most. Naturally, Liz loves the subject of architecture, especially the designs of mid-century modern icon Frank Lloyd Wright. Raised in Ohio, Liz graduated from Ohio State University and remains a loyal fan of the college football team (GO Bucks!). In her free time, Liz is busy baking, reading, and exercising. As a long-time Venice beach resident, she, her husband and their two beautiful children enjoy the beach and great weather all year long."
---
Let's face it, writing a bio for your real estate team is even trickier than writing your own. Instead of summing up just your own career and accomplishments, you need to think about the whole team as well. The Bomze Team at Compass have a perfect team bio. Instead of focusing on numbers, they focus on how they treat their clients like family. Best of all, they include very short one sentence bios of each team member, then link out to their full bios. If you think sticking to 300 words to write your bio is tough, try sticking to 20 words!
"Treating customers like family is both a guiding principle and a way of life for the award-winning Bomze Team. Comprised of mother and daughter duo, Gail and Hannah, alongside Susan Hirschorn and Nancy Arzanipour, the Bomze Team is dedicated to listening intently and matching individuals and families with the properties, buildings and neighborhoods that best suit their needs.

Boasting decades of experience in the real estate industry and deep roots in New York City, the team excels in navigating the complicated terrain of co-op boards, condos, 1031 Exchanges, investment acquisition, property management and more. It's no surprise they've consistently ranked among the top 1 percent of agents in the city.

Leader Gail Bomze is a respected and award-winning veteran with numerous notable transactions to her name and a deep drive to help people by finding homes and properties that exceed their expectations.

Hannah Bomze brings a lifetime of New York City living and a strong background in digital marketing to her clients, creating deep relationships and strong referral business.

A 20-year veteran of the events industry, Susan Hirschorn shines when it comes to providing peerless customer service and attention to detail — skills that continually impress her satisfied real estate clients. Nancy Arzanipour is a 25-year industry expert dedicated to providing service and expertise that makes each transaction as seamless and successful as possible."
---
Let's face it. In the age of Instagram and Snapchat, the process of getting to know someone almost always involves scrolling through their personal pictures. Love it or hate it, this is what many millennial clients want when starting a new professional relationship. Climb SF's Christine Ko, Senior Sales Associate and one of Realtor Magazine's 30 Under 30, supplements her (impeccable) professional accomplishments in her bio with fun personal pictures from her life. Remember the three rules of real estate marketing. Clients want someone they can trust, someone who can complete their transaction, and someone they want to spend time with. Including personal photos along with a strong professional bio is a great way to knock out all three in your bio.
"Christine Ko is an accomplished Bay Area agent who brings a strategic yet personable approach to the home buying and home selling process. Drawing from years of experience as a Silicon Valley entrepreneur, Christine has built a reputation for her refreshingly friendly customer care and proven ability to guide buyers to obtain the best value for their dream home and to assist sellers to a smooth, stress-free sale of their home.

A Bay Area native, Christine has extensive knowledge of the different cities and neighborhoods across the South Bay and up the Peninsula. She serves the entire Silicon Valley area and specializes in home buying and selling, investment properties, luxury homes, and multi-residential properties. Christine obtained a Bachelor's Degree in Economics from the University of California, San Diego. She then studied at the top commercial real estate company, CB Richard Ellis, becoming an expert in current financial options, local and national markets, and the subtle art of negotiating property purchases. Now she brings her passion and sharp attention to detail to help buyers in a highly focused search for their new house and to help sellers get the most value for their home.

As an experienced agent, Christine understands that buying and selling is one of the biggest decisions in a client's life and views representation and guidance of her clients through this process as a true privilege.

Christine is a member of CAR, NAR, SILVAR, and SFAR and currently serves on the board of the Korean American Professional Society. Along with her service in the community, Christine received a highly prestigious award in 2013 when she was chosen as one of Realtor Magazine's top 30 under 30. This award is honored to individuals who exemplify success, skills, creativity, and leadership in the real estate industry."
---
Even though you're writing about yourself, you still need to talk about yourself in the third person. That means using "he or she" instead of "I". However, if you want to add some personality to your bio, you can always switch to first person and quote yourself. Kansas based realtor Anthony West does a good job of this in his short and well written bio.
As a Realtor® licensed in Kansas & Missouri, Anthony provides Strategic Marketing and Transaction Management services to his clients across many Kansas City markets. His business is built on: Dedication, Communication, Determination, & Trust while embodying the ability to cater and adapt to all of his client's Real Estate needs.
"Just as the Real Estate industry evolves to become more innovative and efficient, so do I." A Kansas City native for over 20 years, his knowledge of the city's geography can assist you with all of your Residential Real Estate endeavors on both sides of the state line! In addition, he provides exceptional Real Estate services to ensure you feel confident with your decision to hire him. "Rest assured I will listen to you! With an understanding of your needs & wants, I will do my best to help you achieve them all."

Anthony graduated with honors from the University of Kansas School of Business, majoring in Business Administration with an emphasis in Entrepreneurship. As a Tech Enthusiast, Inman News Real Estate industry writer, & Athlete, he believes: "If you Work Hard you can Play Hard."
---
"Meet Trish Ford – one of Central New Jersey's top producers. As the daughter of a highly successful real estate professional, Trish not only inherited exposure to real estate, but also developed a keen aptitude stemming from her sincere interest, knowledge and experience in the industry. Trish understands what it is like to stand in her clients' shoes. Relocating several times – buying and selling houses of her own – has afforded Trish a sensitivity towards her clients' journey, which can be attributed to the first-had perspective she gained through her personal experience. Now, a longtime resident of the area, having navigated her three children through the Montgomery Township school system, serving on several administrative committees, and chairing extra-curricular organizations, Trish has gained a full understanding of the diverse needs of families in the community.

A recipient of the NJAR® Circle of Excellence Sales Award®, 2015, and a member of the Mercer County Top Producers Association, 2016, Trish has repeatedly gained recognition for effectively representing her clients. Trish is an Accredited Buyers Representative, ABR®, and a member in good standing of Hunterdon-Somerset Association of Realtors, Trend MLS, Garden State MLS and Middlesex MLS.

"Trish was a tremendous asset in selling our home. She suggested a strategy that helped us to not only sell our house quickly, but also to get several immediate offers, some of which were over the asking price. We would work again with Trish anytime, and highly recommend her. She's passionate, diligent, and very responsive." 
---
Travis Smith is a Broker Associate and Team Leader at HomeScout Realty, a firm that specializes in all aspects of Residential Real Estate in Chicago, IL. Travis is a Austin, Texas native and graduate of the University of Michigan, where he received a BA in Political Science and Sociology.

Since joining HomeScout in 2012, Travis has prided himself in his passionate and heartfelt drive to serve his clients' best interests. He is dedicated, knowledgeable, and committed to finding the perfect fit, whether apartment or home, for his clientele. His devotion and unparalleled customer service has resulted in a continuously expanding network of loyal clients and referrals. Passionate to his craft, he continuously seeks to stay ahead of the game when it comes to market education and trends.

Whether rooting on the Cubs at Wrigley Field or playing in local intramural sports leagues, in his free time, you can find Travis watching or talking sports. An avid explorer of the city, he loves to try new restaurants and check out local music and neighborhood festivals.
---
Atieno "Ati" Okelo Williams is a philanthropist, real estate broker and owner/founder of DC Home Buzz, a real estate brokerage firm located in Washington, D.C. She started DC Home Buzz in 2008, which has since grown into a multimillion-dollar entity. Ati is passionate about educating buyers and sellers on the real estate process and committed to educating, mentoring and supporting other entrepreneurs. Keeping in line with that commitment, she has begun training with Pipeline Fellows as an angel investor.

Ati was the recipient of the Jones New York empowerment grant, which she used to develop a financial education curriculum for homeless women. Ati has been featured on HGTV, Forbes, Ladies Who Launch, Real Estate Radio Washington and regularly speaks on her entrepreneurial experiences. Ati is also involved in a number of other philanthropic ventures including partnerships with the Washington Humane Society and Thrive DC, a food program for homeless women. Born and raised in Nairobi, Kenya, she attended college in Toronto, Canada, and now lives in Washington DC with her loving husband, Rob, beautiful baby girl Amelia, and brilliant pup, Cooper.
---
14. Shari Cohen's Bio – Town Residential, New York City
A real estate professional for more than 12 years, Shari Cohen is known for integrity, diplomacy and sincerity in all her dealings. In her tenure in the business, she has first and foremost strived to be someone in whom her clientele and colleagues can put their trust and faith. Every transaction, she believes, is always about her customer. "You are the driver, I am the passenger who's there to guide, educate, and provide the best service possible."

Key to Shari's success has also been the result of her patient demeanor and dedicated work ethic. She knows how to listen, is generous in offering information, and more importantly, knows when to stop talking. Her main intention is to understand her client's needs and build a relationship that will last over the course of time. When orchestrating deals for her buyers and sellers, Shari is assertive and effective without being too aggressive. While she is a strong negotiator and advocate for her clients, she is just as much a compassionate, friendly, humorous partner who eases a process that can often be quite stressful.

A native and lifelong New Yorker, Shari previously lived in Rockland County for close to a decade, then moved to the Upper East Side where she has resided since 1990. She offers clients a seasoned knowledge of New York City and an intimate understanding of what makes each distinct residential niche so special and unique. Shari specializes in all areas of Manhattan, particularly the far east to far west sides of her Upper East Side neighborhood which she knows extremely well. She also serves clients seeking or selling in parts of Brooklyn including Williamsburg where's sold quite a bit.

Prior to entering real estate, Shari enjoyed an 18-year career in advertising on both the television and agency sides of industry. Her comfort level spans serving everyone from high-profile corporate clients to individuals and families looking to find their perfect home.
---
By keeping his finger on the pulse of the latest trends and movements of the New York City real estate market, Nelson Eusebio is able to offer his clients top-notch guidance from start to finish, ensuring the entire process is seamless, efficient and rewarding.

Specializing in premier downtown neighborhoods such as Soho, Little Italy, and Nolita, where he used to visit his grandparents as a child, Nelson has long admired the city's architecture and has always been fascinated by the process of how occupants come to fill those buildings. Now he's thrilled to be a key player in that process, which he considers to be both a privilege and a responsibility that he takes quite seriously.

Prior to joining the world of real estate, as a successful entrepreneur in the retail food industry, Nelson Eusebio became an expert in figuring out how to provide customers with what they want and need. It starts with fully appreciating each customer and then finding creative ways to fulfill their needs-insight that informs how he approaches his work as a real estate representative. "I treat my clients' needs and wants as my own when searching for the perfect property or helping them secure the best deal," he says.

Originally from Long Island, Nelson received a BA in political science with a minor in business administration and is a fluent speaker of Spanish.
---
16. Forrest Gregg's Bio – Dave Perry Miller, Dallas
A great place to live is huge, but Forrest is about something bigger and even more meaningful. Take a look at his track record and his ties to the Dallas community. Speak to any one of his clients, and hear about how he understands the value of our city, its schools, and the neighborhood dynamics. Most importantly, hear about each successful deal, and listen to his clients rave about their experience. From the moment Forrest starts working with you, until the moment you close on your home, he will never stop thinking about your real estate experience, how all the pieces fit, and how he can help you put it all together. Give him a call to discuss your options, whether you are buying or selling in Dallas!

University of Texas graduate
Acting chair of community service for the Dallas Texas Exes
Longtime volunteer for Big Brothers Big Sisters of North Texas
Former board member for Dallas Area Habitat for Humanity
Member of the Leadership Dallas Class of 2012
---
Nathan Saadat is a graduate of UCLA law with a wealth of knowledge in real estate and tax law, but his true passion is and always has been real estate. The Beverly Hills native, who comes from a family of real estate professionals and developers, was introduced to the business at an early age. His background includes managing multi-family real estate and residential developments, which helped him earn invaluable experience in everything from design and structural integrity to the creativity required in the marketing process.

During his time in the legal profession, Nathan learned to navigate the tricky terrain of real estate litigation and how the process affects both home buyers and sellers. His legal expertise, coupled with his background in residential development and management, helped make his transition to the real estate industry a seamless one.

Nathan, who focuses on the niche markets of Beverly Hills, Westwood and Brentwood, says he most enjoys connecting with clients and guiding them through a major step in their lives, buying a home. Being immersed in L.A.'s fantastic, innovative architecture as well as the city's relaxed, yet hard-working culture are what inspire him the most. When not selling real estate, Nathan can be found playing tennis, guitar and enjoying the beaches of SoCal.
---
For nearly 30 years, Irene Dazzan-Palmer has been hailed as "the queen of coastal real estate." A consistent top producer in Coldwell Banker's Malibu Colony office and an Estates Director for Coldwell Banker Previews International, she has amassed nearly $2 billion in career sales and a history of selling some of the nation's most significant coastal homes alongside her partner and son, Sandro Dazzan. These achievements have helped Irene earn a prestigious membership in the Society of Excellence, Coldwell Banker's highest honor for the top 1% real estate agents nationwide. Irene's record listings and sales have been the subject of international attention over the last three decades, and span from Forbes and the Wall Street Journal to the Los Angeles Times. She has also been widely recognized in the media as a luxury real estate authority, appearing in national television broadcasts such as NBC's "Today Show" and prestigious publications like Los Angeles magazine.

A resident of Malibu since 1980, Irene attributes much of her success to her passion for the place she calls "paradise" From Malibu's wine-producing canyons to its legendary beaches and estate properties, her appreciation and knowledge of the region has become an advantage for her affluent clients, who range from Fortune 500 executives to celebrities. They continue to value her hands-on approach, persistence, strong negotiating skills, unsurpassed global network and insider knowledge, above all else. She is particularly beloved among her seller clients, who tout her aggressive marketing strategies and Malibu market intelligence as her top assets.

When Irene is not previewing estate properties or helping celebrities find their next Hollywood escape, she enjoys spending time with her family, running on the beach, hiking in the canyons and hitting the gym for a spinning session or wine tasting. She is in good company on the latter activity: her husband, Jim Palmer, is the proud owner of the local award-winning Malibu Vineyards and has been growing wine grapes in Western Malibu since 1997. Whether sharing the experience of wine with her clients or marketing a home to the global elite, Irene is committed to offering the highest quality representation and service. Her track record says it all.
---
Mark Blackwell came to real estate from the art world. While sourcing properties for his art business, which converts vacant storefronts and lofts into temporary art galleries, he realized he loved the city more than paintings and embarked on a career in real estate. His work transforming spaces sharpened his eye for seeing the potential of an apartment and has enabled him to find creative solutions for each client's needs, whether a West Village brownstone or a live/work loft on the Bowery.

Mark is firmly committed to the philosophy "not quantity, but quality," which he practices in both his personal and professional life. He takes on a project only when he can give it the full measure of his attention. Moreover, he works closely with his clients to identify the best options, not the most, in order to streamline their search process. With a background in client services at some of the city's largest auction houses and museums, Mark possesses a keen ability to listen and respond to client needs.

Mark savors the history of New York and its buildings everyday: he cannot pass 57 Great Jones (now a Japanese butcher shop) without thinking of Basquiat in his studio, and enjoys a pint at Bua on St. Mark's all the more knowing that Jeff Buckley made his name playing the bar's basement.

Originally from Norfolk, VA, Mark holds a BA in Art History from the University of Virginia and an MA in Art Business from the Sotheby's Institute of Art/University of Manchester. After college he bought a one-way bus ticket to New York and has never looked back.
---
Over to You
Have a great tip for writing the perfect real estate agent bio that we missed, or another great example? Let us know in the comments.