How to Choose the Right Real Estate Farming Area in 6 Steps
Farming in real estate terms refers to an agent's prospecting strategy to grow and nurture future business in a specific area. When real estate agents "farm" an area, they focus their lead generation efforts, advertising, and marketing in one place to gain clientele within that region. Success depends on choosing an area to farm with care and consistency. Do this by researching demographics, looking at the number of properties in an area, reviewing historical sales data, and considering the potential for future sales.
Let's break down the six steps you should take to choose the best farming area for prospecting and learn more about what is farming in real estate:
1. Consider Your Region & Demographics
Learn how to pick a farm area in real estate by considering where you live or other places you know well. It helps when you live in or near your farming neighborhood because you've already got some name recognition and built-in expertise, helping you succeed in your real estate farming operation. Then, consider home prices and sales data to see if you can earn the income you'll need to meet the goals in your real estate business plan.
When choosing a prospective region, consider the following criteria:
Types of homes
Average income
Transportation options
School ratings
Average age
Commuter area
Nearby employers
Local amenities
Available homes in the area
Home prices
Much of this data can be found through Google searches, census data, and statistical tools on most local multiple listings services (MLS). Consider national housing trends from sources like Zillow's real estate market reports and the National Association of Realtors (NAR) research and statistics pages. This data is valuable in determining if the area you wish to farm has benefits for your business. Also, the more you know about an area, the more you can position yourself as an expert.
For example, the Riverview, Florida, housing market report shows 1,235 active home listings and 67 new homes for sale. In addition, homes in Riverview were selling for a median price of $404,995 in September 2022, and on average, homes sell after 72 days on the market compared to 41 days last year. Furthermore, Riverview, FL has 15 elementary schools, 12 middle schools, and six high schools, with an average rating of all the schools of 5 out of 10 by GreatSchools—making Riverview an excellent farm area.
2. Evaluate Personal Preferences & Interests
The next step of how to farm an area in real estate is thinking about what you want in a potential farm area. Focus on aspects of the neighborhoods you're considering that interest you, like the local stores and restaurants, accessibility to transportation, or community events. Since you will be spending a lot of time in a particular area, make sure it is a place you can speak genuinely about so you can sell other people on wanting to be there too.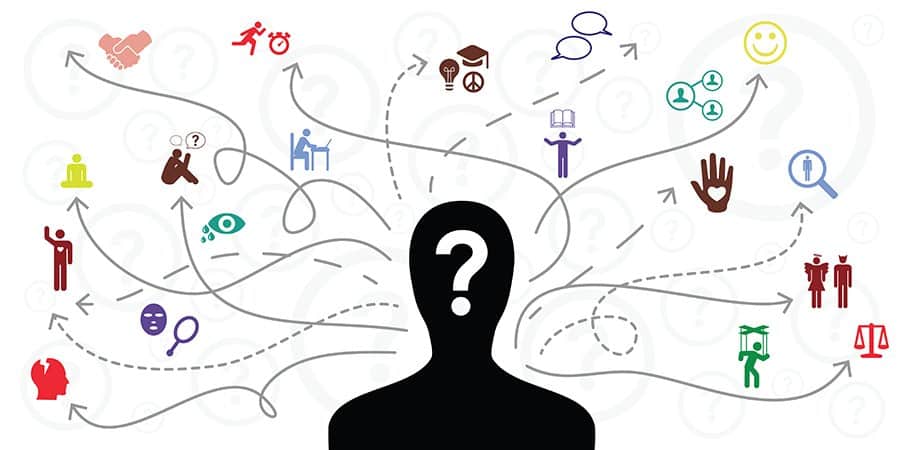 Specialize within your farm by focusing on a specific type of home. For example, if you prefer mid-century homes, selling them may come more naturally to you than a community with new developments. Buyers and sellers respond to your enthusiasm and personal knowledge on the topic. Keep your interests in mind as you consider possible farm areas, as they will ensure you are not just an authoritative agent but a passionate one.
3. Define Boundaries
As you consider different areas, it's helpful to look for well-defined boundaries. While you can always set geographical boundaries, established ones make it easier to market your listings effectively since the geographic area you work in is clear to yourself and others.
Sixty-three percent of buyers have a preferred neighborhood and find it essential—even necessary—to remain within that area. Since each neighborhood contains specific characteristics (e.g., school systems, home style, and general community feel), target the specifics of the neighborhood and focus on a specific clientele. Also, defining your boundaries will prevent you from overstepping another agent's territory.
To determine boundaries more efficiently, check Offrs and utilize its territory map. Offrs has predictive analytics and data from third-party providers to predict consumer behavior, which is shared directly with the agent in SmartApps. Aside from these, Offrs uses over 250 data points to determine the likelihood of a potential seller putting their home on the market for the next 12 months. Farming for both sellers and buyers can expand your reach in the farm area.
4. Research Sales Activity in Potential Farm Areas
Real estate agents must ensure their chosen area has enough sales activity to make farming in real estate worthwhile. Find a combination of high sales prices, relatively high turnover, and low competition. Here is how to research the sale potential in your farm areas and the real estate farming materials you'll need:
Getting an average sales price in your anticipated farm area is easier than you might think—it takes just a few steps to complete. First, open your local multiple listing service (MLS) or a program like Realtors Property Resource (RPR) and choose the ZIP code of the area you're considering. RPR and many MLS systems offer the ability to draw an area on the map to help you define boundaries. Zillow has a simple drawing tool that you can use to search for homes in a specific farm area.
Next, pull all sold listings from the area from the past two or three years to find the average price homes have sold for. Once you have the average price, estimate the real estate commission you might have earned per transaction and determine how many listings you will need to close in your farm area to make a profit and meet the goals you have set for yourself.
Since Zillow has over 96 million unique visitors per month, it's a highly effective site for finding leads ready to buy or sell in your farm area. As a Zillow Premier Agent, you'll receive highly qualified leads directly from the platform when they request more information about selling their home. Plus, Zillow can feature your agent profile on properties. The leads you receive from Zillow are typically highly motivated, making this a valuable method of getting listing leads and promoting your success in your farm area.
---
The turnover rate determines whether an area has enough activity to sustain its real estate farming campaigns. Most experts recommend that the neighborhood needs at least a 5% turnover rate. So, ensure the location you want to farm has a relatively high turnover rate—the higher the percentage rate of turnover, the better the real estate farm area.
To figure out the turnover rate in your potential farm area, use the following formula:
Number of homes sold in the last year / Number of homes in farm area = Turnover rate
Consider the absorption rate in your farm neighborhood, which describes the speed at which homes are sold in a specific market within a particular time frame. A seller's market has an absorption rate of 20% or higher, whereas a buyer's market has an absorption rate of less than 15%. Two calculations are required to find the absorption rate. First, the rate of home sales to understand how many homes are sold within a certain amount of time:
Time frame (typically 12 months) / Number of sold homes = Rate of home sales
Then, use that figure to calculate the absorption rate:
Number of active homes in the area x Rate of home sales = Absorption rate
However, you can use our calculator below to calculate both the rate of homes sales and the absorption rate:
Calculating the turnover and absorption rate will help you decide if your target farm area is financially viable to reach your income goals while also giving you valuable market knowledge about the area.
---
Once you've determined the area has enough sales activity to sustain your business, the next step is to figure out what your competition looks like. Be sure to note the top closing agents for the past few years. You can do this by examining sites like Zillow or Realtor.com and reviewing agent profiles for a specific farm area or ZIP code.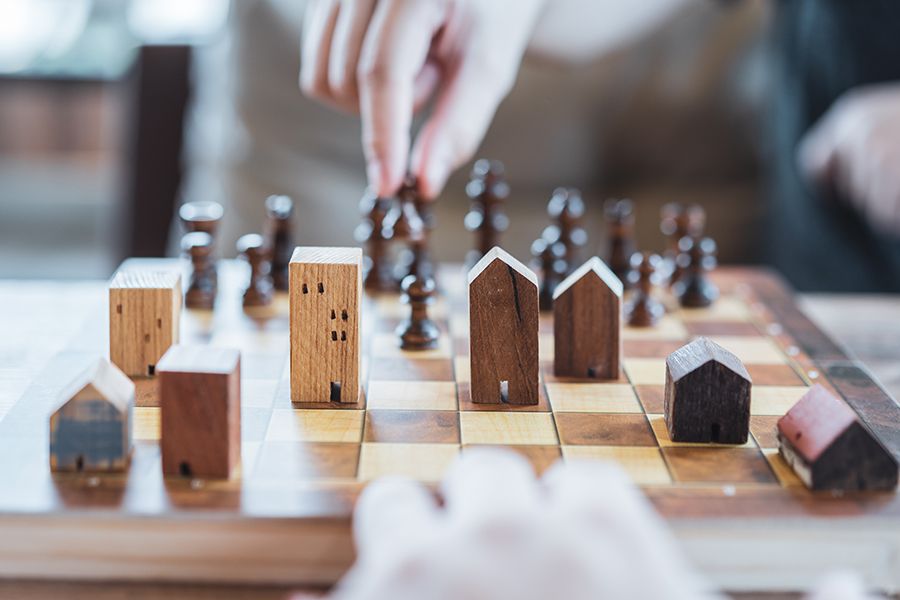 More often than not, there's usually one agent who already dominates an area. Getting a foothold in areas like that can be a challenge since, chances are, that agent has been selling in that area for years and is very well established. On the other hand, if you find several agents closing sales in the exact location, there is more than likely room for you.
---
Now that you know all about the demographics of the area and the numbers around sales activity, turnover, absorption, and competition, you need to pull all that information to choose a farm area. Create an easy-to-read table to compare areas side-by-side.
Here is an example of a farm area comparison:
Farm Area One

Farm Area Two

Farm Area Three

Total Number of Homes

150

200

250

Estimated Farming Cost per Year (mailings, open house costs, advertising, etc.)

$2,100

$2,800

$3,500

Average Sales Price

$300,000

$350,000

$400,000

Average Commission per Sale (calculate based on your average commission %)

$9,000

$10,500

$12,000

Total Homes Sold in Farm in Previous Year

15

16

12

Turnover Rate

(total homes sold divided by total # of homes x 100)

10%

8%

5%

Income Potential

(total homes sold x average commission on sales)

$135,000

$168,000

$144,000

Average Days on the Market

43

39

61

Number of Current Listings

13

3

7
Farm Area Two may not have the most homes, the highest average sale price, or the highest turnover rate, but it still provides the highest income potential. Successful agents consider as many data points as possible before deciding where to focus their farming efforts.
Download our free farm area comparison sheet to keep track and determine which of the real estate farm areas is best for you:
---
5. Finalize Your Farm Area
Companies like SmartZip and Offrs help in real estate agent farming and further evaluate the farm area by providing real estate-focused predictive analytics. Predictive analytics summarize potential sales trends and market shifts, as well as provide information on which properties within a given farm area might be more likely to sell.
SmartZip enables agents to save time by focusing only on predicted sellers. With SmartZip's predictive analytics, you can concentrate on the people who matter most and uncover the best real estate buyer leads in your area. SmartTargeting your "farm area" will aid in narrowing the list of the homeowners most likely to sell. It enables you to customize a high-commission territory, find home leads for brokers and agents, market to potential sellers, and build relationships to convert top prospects into customers.
6. Put Real Estate Farming Marketing Strategies to Work
An agent's goals for real estate farming are to target a local area and become an expert on everything in that neighborhood, providing top value to their clients. Then, clients will find value and confidence in your understanding of a neighborhood and flock to you, instrumental in building your client base and, eventually, your wallet.
With comprehensive knowledge of the recent and past market trends in a particular area, you will be able to speak to newcomers and individuals who have been in the area for years. Answer questions by providing insightful responses that instill trust in your abilities. Remember, clients will work with agents that they trust.
Of course, not only is it essential to know the real estate trends, but knowing restaurants, grocery stores, town ordinances, regulations, events, and so on is valuable information. People want to envision themselves living in the area, so it's vital to produce a snapshot of daily life within the neighborhood.
Farming can be done using a slew of marketing tactics, such as:
Companies like ProspectsPLUS! specialize in producing customizable farming materials directly on its site. ProspectsPLUS! also makes it easy to organize and schedule delivery of direct mail marketing so you can stay on top of your farm area. Aside from these, its real estate postcard campaigns automate mailers to support business development efforts, and it provides preset templates for various lead sources to target your desired prospective clients.
Bottom Line
Overall, the ultimate goal is to be a successful real estate expert in the neighborhood you're farming so you can "plant seeds" that will build your reputation and brand awareness. With farming as your real estate lead generation strategy, focus on becoming an authority in the community. You want people to consider you an area expert and remember your brand when it's time to buy or sell real estate. Agents find that, over time, efforts toward farming in a specific area build upon themselves by increasing referrals and overall sales.