At least three times a week I get emails from agents and team leaders who need help with personal branding. They asl for advice on team names, slogans, logos, business cards, and website design. Strangely, I almost never get asked for advice on an equally important element of personal branding: real estate domain names.
In this article, we'll help you learn why real estate domain names are so important to your bottom line, as well as go over the 10 rules for picking a domain that in 2017 that actually helps your branding and lead generation online.
To see if a domain is available, just type it into the domain checker below. The checker is run by Bluehost, which offers a domain and email for just $2.95/month, which is the best rate we've found to get started online. Click here to learn more.
10 Rules for Choosing a Domain Name in 2017
To get started, let's focus on what really matters for your career. Building a personal brand that lasts. Here are ten tried and true tips for choosing a domain name that helps your brand.
1. Use Your Own Name, or Team Name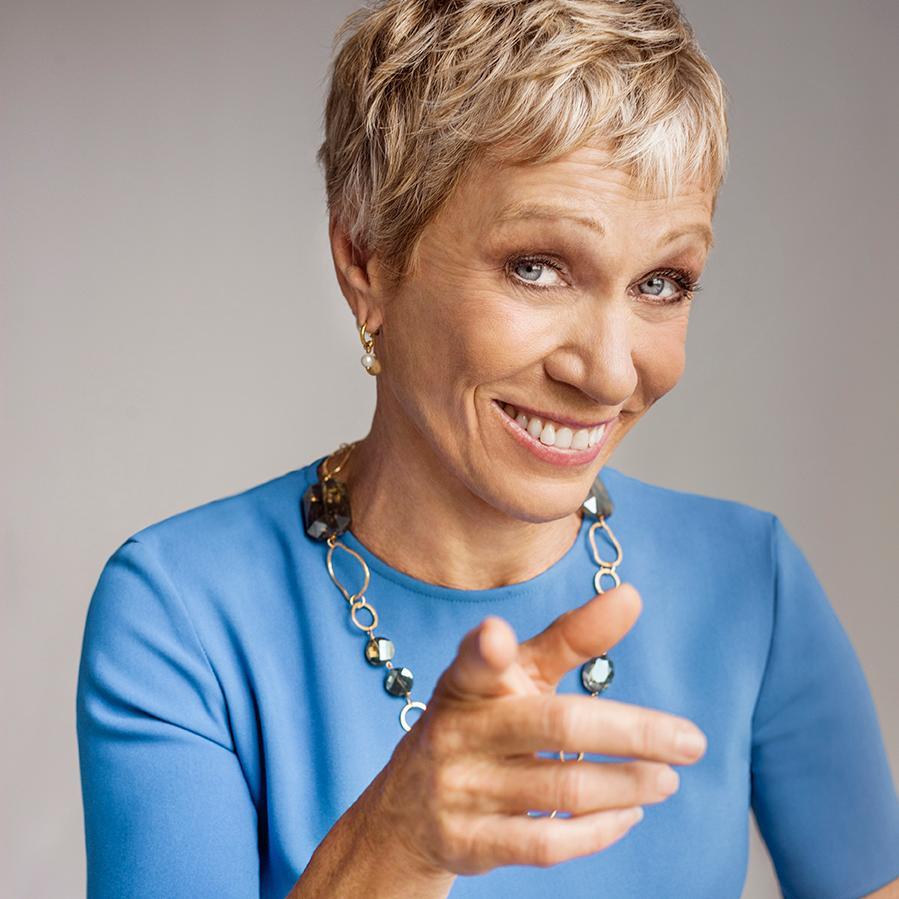 Likewise, a team name can make a great domain name. Remember that you don't always need to include your full team name in your domain name. For example, Malakai Sparks, President of Orange County's The Malakai Sparks Group, went with the much simpler
malakaisparks.com
for his domain name. Why? It's shorter, easier to remember, and just sounds better.
To learn more about why certain names sound great and others don't, check out our in-depth guide on real estate team names.
2. Avoid Using the New Top Level Domains .realtor, .biz, .apartments etc.
Instead of the usual .com, .net. .edu. and .org top level domains, ICANN, the group responsible for granting new top level domains, has recently offered dozens of new and interesting options. You can now name your website something like "sandiego.apartments" with the top level domain ".apartments" replacing the usual .com or .net.
While on the surface this may sound like an excellent opportunity for unique branding with your URL, there is a very good reason to stick with generic top level domains like .com, .net etc. Very few people know that these new top level domains exist! That means if a lead sees your website listed on an open house flyer, listed as "sandiego.apartments" they will more than likely think you made a mistake and go to their web browser and type in "sandiego.apartments.com".
Realtor domain
You must be a qualified member of the National Association of Realtors® (NAR) to be eligible for .realtor™ domains. Once your membership is verified with get.realtor, you can create a custom domain.
3. Make Sure Your Domain Name is Easy to Remember
As someone with a last name that has 12 letters and an apostrophe, I dread the moments when a telephone operator asks me to spell it. After years of confusion, I finally resigned myself to spelling it out with my own version of the NATO phonetic alphabet— "L as in Larry, E as in elephant, P as in Peter…" Don't let this happen to you. Choose a domain name that's easy to remember.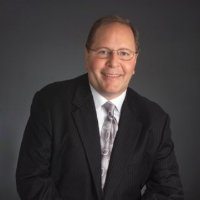 4. Using Keywords in Your Real Estate Domain Name Might Not Help You Rank on Google
Yes, really. Here's why. Your competition is fiercer than ever and Google knows it. If keywords in real estate domain names still mattered to Google, a website with a domain like CenterportRealEstate.com would come up as the first result for a Google search for Centerport real estate. It doesn't. Zillow does. In fact, no websites in the first 20 pages of search results have that keyword either.
That means that the usual advice of adding keywords to your real estate domain name in order to rank highly on Google is probably not going to work in 2017. Here's Moz CEO Rand Fishkin  on the issue:
"…if you're trying to target what would be called keyword rich or keyword targeted domains, I would generally stay away from those actually in 2016. They just don't carry the weight that they used to, and there are a lot of associations, negative associations that users and search engines have about them that would make me stay away."
Neil Patel, Co Founder of Kissmetrics agrees;
"To be completely frank, keywords don't matter all that much anymore. Google and search engines will learn to associate your brand name with your keywords as your brand grows in popularity and as you continue to produce content."
Your competition is fiercer than ever and Google knows it. That means beating out the competition by using keywords in your domain, is probably not going to work. Worse, as Rand Fishkin points out, it might make your brand seem spammy. Do you really want your brand associated with something like "excellentredbankhousesforsale.net"? If you were a home shopper, wouldn't you be more willing to trust a domain like "redbankrealty.com"?
5. Use Local Place Names, But Only if They Help Your Brand
Although it's unlikely they will help you rank on Google, there is no reason why you shouldn't use a local place name if it helps your brand. This can be an especially useful naming strategy if you have a long, hard to spell name like mine :(, or if you have a very common name that's already taken even when you add real estate terms like realty, real estate, group, or team to your domain name.
Competition here can be fierce, especially in hot markets. To help find something that works, try adding superlatives or descriptive words to your domain. For example, frequent Fit Small Business contributor Tracey Hampson's domain name is GreatSantaClaritaHomes.com
6. You're Never Going to Beat Zillow, But That's Okay
At this point, you're probably starting to get discouraged. After all, you were planning on finding a super secret keyword combination to use in your domain that would rank your website higher than Zillow. Don't be. There is a much better reason to take the time to come up with a great real estate domain name. It will become a key part of your brand.
Don't worry though, with a little bit of hard work and enough time, you will eventually get your website to rank well on Google. Giving your site visitors unique, engaging content and getting other people to link to your site will eventually mean you'll start to generate leads from Google searches.
7. Choose a Domain Name That Will Carry You Through Your Career
While putting local keywords in your domain is extremely unlikely to help you rank on Google, writing great content and getting other people to link to your site will. The only downside is that this strategy takes a long time, especially for brand new websites. It may take months for your site to start showing up in Google search results high enough to get you any clicks at all. Even our articles, which are written after careful keyword research and promoted by a professional SEO team, can take several months to rank on the first page of Google.
Since your site will take months or even years to rank well on Google, you need to pick something that will still work for your brand 5 years from now. Avoid pigeonholing yourself to a very small farm area (you might expand your business down the road) or using a name pinning you down to a certain type of home (foreclosures etc).
8. Check to Make Sure Social Media Accounts are Available
Along with great content and getting other people to link to it, posting on social media can also help funnel traffic to your website and eventually help you rank better in Google. Before you settle on a domain name, check to make sure the main social media accounts you plan on using are available.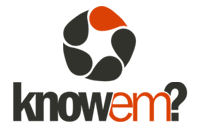 Picking a domain name for realtor
Use your own name or team name
Avoid using the new top level domains
Make sure your domain name is easy to remember
Using keywords in domain may not help you rank
Use local place names if they help your brand
You won't beat Zillow
Choose one that will carry you through your career
Make sure sure social accounts are available
9. Brevity is the Soul of Wit… and Good Real Estate Domain Names
Apple. Google. Uber. Yahoo. Zillow. Yelp. The fact that some of the most successful brands on planet earth have short names, and short domain names is not an accident. Can you imagine if instead of asking someone to "Google it" you had to ask them to "bestsearchengineinamerica.com it"? Take a cue from some of the biggest brands on the planet and try to keep your domain name short and sweet.
If you absolutely must use a long domain name, never use hyphens or odd spellings to make it look better. They're too difficult to remember, and more to the point, will mean your domain name will be different from the business name listed on your logo, business cards, and all your marketing materials.
10. If Your First Choice Name is Not Available, Try Turning it Into a Phrase
If your desired domain name is not available, try turning it into a phrase instead using an action verb like "sells". For example, if "JohnSmithRealty.com" is taken, maybe try something like "JohnSellsManhattan.com". You may just end up with a clever sounding brand rather than a domain that is identical to your business name.
Can I use realtor in my domain name?
As long as you are a member of the National Association of Realtors® (NAR), there is no problem using realtor in your domain name. Just make sure it doesn't cause your domain to be too long since your focus should be making it easy to remember.
The Bottom Line
Coming up with great real estate domain names can be challenging. While using keywords in your domain may not work as well as it used to, pay attention to other branding cues like whether the domain is easy to remember, easy to spell, or try using a phrase.
Don't forget to check out Bluehost, where you can get a domain and business email for only $2.95 a month. Click here to check it out.