Square Register is a free point of sale (POS) system that allows merchants to process payments and do basic inventory management.
We compiled reviews from our own website plus looked at user reviews from around the web to determine what Square Register customers think about the company. We also compared the most popular pricing options for small business owners.
For an in-depth comparison of three top POS Software (Square Register, ShopKeep, Lightspeed), read our buyer's guide.
Square Register Customer Reviews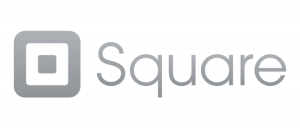 Overall Experience: Great
Ease of Use: Great
Customer Service: Bad
Pricing: Fair
Summary of Square Register Reviews
We scoured hundreds of reviews and found that Square Register has generally mixed ratings. Here's what we found:
What Square Register does well:
Based on the positive reviews, merchants who use Square Register appreciate its simplicity. The interface is very straightforward, as are the app's features. It's useable on any tablet or smartphone and portable even with the attached credit card reader. It is ideal for pop-up stores, bazaars or other short term events because it doesn't require a contract. It's basically plug-and-play. Click here for step by step instructions on how to use Square Register.
What Square Register does not do well:
Transparency and customer service is not Square Register's strong suit. Of the negative reviews we've read, almost all of them commented about the unsatisfactory customer support. The turnover rate for the free card reader units that come with downloading the Square Register app is also pretty high, with some merchants needing to switch them out multiple times within months.
Most Helpful Positive User Review
"I've used the Square Register app for the last 3.5 years and have used their Square appointment booking for 7 months. I love how easy it is to use Square and how quickly you get paid. I get a deposit next day in most cases. Therefore I always have cash flow coming back in."

–Sarah
Most Helpful Negative User Review
"We decided to go with Square because we didn't have a lot of starting capital for a register. But we discovered it was inept at tracking and managing large quantities of inventory, especially from multiple sources. I chose Xero accounting software because they were supposed to work together, but apparently they only work if you have tracking inventory turned off in Square. It was difficult to reach Square's customer service after the register equipment we received came with a dead thermal printer. We've been through 4 magnetic card readers in half a year even though we rarely exceed 100 sales every month."

–Angela
Other Square Register Reviews From Users Around the Web
Here are a few other resources for finding helpful Square Register reviews from customers. We rated the review sites on a scale from poor to excellent based on how trustworthy and useful the reviews seemed.

| Review Website | Average Rating | Number of Reviews | Quality of Reviews |
| --- | --- | --- | --- |
| Software Advice | 4.5 out of 5 | 75 reviews | Great |
| Trustpilot | 5.3 out of 10 | 12 reviews | Good |
| Card Payment Options | 3.5 out of 5 | 2,012 reviews | Fair |
*Average rating as of date article was written: March 2, 2017
How We Determined Quality of User Review Websites
Software Advice

asks reviewers to rate the product on different categories like ease-of-use or product quality. This makes the reviews easy to calculate at first glance.

Trustpilot

allows you to see the percentage of each star rating as soon as you open the page. The reviews themselves are easy to read and informative.

Card Payment Options

has countless reviews, but with no breakdown of categories in the comments, the reviews might be difficult to scan.
Square Register Pricing
Square Register App

Free

Card Processing Fee

2.75% (swiped/online fee)
3.5% + $0.15 (keyed-in)

Platform

iOS 8 / above, Android 4.0 / above

Mobile

Included

Offline
Merchant Account
Multiple Users
Inventory
Analytics

Not included

Hardware

Card scanner (Included)
Cash drawer, receipt printer, bar code scanner etc. (Not included)

Customer Service

Phone: M-F (9am-5pm)
E-mail and support center
Square register is always free to download. Plus, you can order a free credit card reader. If you want a more traditional POS set-up, you can purchase any of their supported hardware or choose from their custom POS kits. A stand, printer and cash drawer will cost you an additional $600, plus over $100 if you decide to purchase a barcode scanner as well.
If you want to expand the functionality of Square Register with third party integrations this will also increase the cost. As mentioned above, the app is simple and straightforward, but you can integrate with software such as Quickbooks, ShipStation, and TaxJar for additional features.
Best Pricing Option for Small Business Owners
You can get the app for free. If you run a small neighborhood business and accept cash only, you will always have access to its features for free. If you want to accept credit cards, then you will incur the credit card processing fees (2.75% per transaction).
Compare Square Register Competitors
Not sure if Square Register is the right fit for you? Check out our our comparison of Square Register to two other top POS service providers: Lightspeed and ShopKeep.