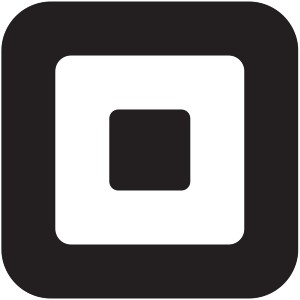 Square for Retail is a point-of-sale (POS) system that offers software and hardware packages for online and brick-and-mortar businesses. Its base plan is free and is perfect for small retailers that require basic inventory tools, while its paid plans come with advanced team and account management capabilities for businesses that want to expand or further scale their operations. With the app's versatility and affordable pricing, it's a great choice for most small retailers.
What We Recommend Square for Retail For
After testing dozens of POS software that carry retail-specific features, we can say that Square for Retail is the best system for businesses of all types and sizes as it gives retailers all the tools they need to operate smoothly. While its forever-free plan has limited capabilities and support hours, it still is the most efficient and practical for many retailers who are just starting out. Overall, Square offers some of the best POS systems for small businesses.
We found Square for Retail particularly suited for the following:
RETAIL STORES:
RETAIL STORES:
Square for Retail comes with free tools for setting up an online store and managing inventory, making it our top choice for the best retail POS systems. Access to Square's sophisticated hardware and ecosystem, detailed variant tracking, easy-to-use checkout tools, mobile and contactless payments, CRM tools, advanced team management, and more provide retailers all the essential tools they need to operate smoothly.
iPAD BASED STORE MANAGEMENT:
iPAD BASED STORE MANAGEMENT:
Square is our top choice for iPad POS systems because of its impressive gadget-specific features, including its ability to connect to unlimited registers online, send receipts and emails, and recognize clients according to payment methods and contact details.
BUSINESS WITH A SMALL BUDGET:
BUSINESS WITH A SMALL BUDGET:
Square is our top pick for small and new businesses that do not want to spend much upon startup and are looking for a free POS system.
LIQUOR STORES:
LIQUOR STORES:
Square for Retail is one of our top choices for best liquor store POS systems because of its free online store, order-ahead and pick up, bar code scanning, program discounts, customer profiling, and mobile ordering and inventory tools.
Square POS is also a top choice for those who are looking for a simple payment processor. The software comes with a built-in payment solution that we recommend as the best overall merchant services for small businesses.
When Square for Retail Would Not Be a Good Fit
Looking for another Square app? Square offers other industry-specific products like Square for Restaurants and Square Appointments in addition to the all-purpose Square POS. All Square software comes with forever-free plans that can be enhanced with optional upgrades.
Square for Retail Overview
| Pros | Cons |
| --- | --- |
| Unlimited transactions and inventory processing | Free plan has limited inventory functions |
| Free software and online store tools | Not available for Android devices |
| Comes with a free magstripe reader | Limited phone support (Monday to Friday, 6 a.m. to 6 p.m. Pacific time) |
| Works on iPads and iOS Phone | Only works with Square's in-house payment processor |
| Scalable | |
Square for Retail Pricing
Square for Retail is free, though it also offers a paid option—Square for Retail Plus—which costs $60 per month, per location. The main difference between the two is access to premium features, including the ability to create and print bar code labels, track and adjust stock transfers, vendor management, and advanced inventory reporting. All Square software works on iPads, iPhones, and the Square Register.
| | Square for Retail | Square for Retail Plus |
| --- | --- | --- |
| Monthly price (monthly billing) | $0 | $60 |
| Card-present transaction fees | 2.6% + 10 cents | 2.5% + 10 cents |
| Keyed-in transactions fees | 3.5% + 15 cents | 3.5% + 15 cents |
| Online and invoice transaction fees | 2.9% + 30 cents | 2.9% + 30 cents |
| Bar code search and scanning | ✔ | ✔ |
| Online store tools | ✔ | ✔ |
| Create and print bar code labels | N/A | ✔ |
| Track and adjust stock transfers | N/A | ✔ |
| Vendor management | N/A | ✔ |
| Advanced inventory reporting | N/A | ✔ |
Square offers a 30-day free trial of the Retail Plus plan, so you can test it for yourself. All subscriptions are month-to-month, with no long-term contracts. You can add and remove features and their corresponding monthly fees at any time.
Square for Retail Payments
Square offers predictable, flat-rate transaction fees that are fairly competitive. Discounts are available with certain subscriptions and for retailers processing over $250,000. Square's payment processing is EMV-compliant and has built-in end-to-end encryption.
If you unsubscribe from Square for Retail Plus or if your plan lapses, you can still use Square to process payments. However, the processing fee will go back to the standard 2.6% + 10 cents.
If you want to learn more, read our dedicated Square Payments review.
Square for Retail Add-Ons
Square for Retail is scalable, depending on your business' needs, and many of its features—like marketing, payroll, and loyalty—are offered as add-ons. Here are their respective fees:
Square Marketing: Starts at $15 per month
Square Loyalty: Starts at $45 per month
Square Payroll: $29 + $5 per employee, each month. Read our full Square Payroll review.
All Square for Retail plans include a basic online store, though upgrades are available. For employee management, all Square for Retail accounts include basic features, but advanced features are included for no additional cost to Retail Plus subscribers, which we detail in sections below.
Square Online
| | Free - Included with all Square for Retail plans | Professional | Performance |
| --- | --- | --- | --- |
| Monthly fee | $0 | $12 | $26 |
| Online store w/ Instagram integration | ✔ | ✔ | ✔ |
| Web builder | ✔ | ✔ | ✔ |
| In-store pickup and delivery | ✔ | ✔ | ✔ |
| Custom domain | N/A | ✔ | ✔ |
| Discounted shipping | N/A | N/A | ✔ |
| Product reviews | N/A | N/A | ✔ |
---
Square for Retail Hardware
Square offers a range of hardware to support both desktop and mobile POS. Square for Retail software users can choose between a fully integrated POS terminal or an iPad-based stand with a contactless and chip reader.
The main difference between the two options is the type of connectivity and display. Square Stand is a better choice if you prefer more mobility and already have a compatible iPad. Square Register offers a larger screen and customer-facing display that is ideal for stationary countertop checkouts.
| Square Register | Square Stand for iPad |
| --- | --- |
| | |
| $799 or $39 per month for 24 months | 169 or $16 per month for 12 months |
| Connects via Bluetooth and accepts EMV and NFC payments. Optional receipt printer, cash drawer, and bar code scanner | Connects via Bluetooth and accepts EMV and NFC payments. Optional receipt printer, cash drawer, and bar code scanner |
| | |
Bluetooth versions for scanners and printers are sold separately; however, these are only compatible with the iPad Stand hardware. Wired USB options are available for Square Register. You can also find more hardware accessories—such as USB and Bluetooth measuring scales and receipt printer rolls—in Square's hardware shop.
| | USB | Bluetooth |
| --- | --- | --- |
| Barcode Scanners | $119 | $229 |
| Receipt Printers | Ethernet/USB $299 | Bluetooth/Ethernet/USB $359 |
| Measuring Scale | $500 | $649 |
---
Square for Retail Features
As Square's industry-specific solution for retailers, this software is designed to provide more refined retail features for all levels of business operations. You can get more control of your inventory across multiple locations, stay on top of your purchase orders, and easily manage vendor information. Advanced inventory reporting ensures you get both historical and projected data when you need it.
Aside from an iPad and Register, Square for Retail can also run on your iPhone; but some features—such as bar code printing and scanning, cross-location inventory search, and cash drawer management—are not available through it. However, this handheld option allows your staff to process more sales and accept payments around the store, curbside, and offline.
---
Square Ecosystem
One of the biggest benefits of using Square is having a seamless integration with all of the additional business tools—like payroll and team management, appointments, loyalty, invoicing, and online store. You can add and remove software at any time to build a solution customized for your business.
---
Offline Mode Function
Square for Retail allows you to keep your business going even during a temporary loss of internet connectivity. You can still take payments and create and manage items in offline mode. You can also still access and manage inventory and customer directory data from your register or iPad stand. Note that offline payments will be processed automatically as soon as an internet connection is established; otherwise, they will expire after 72 hours.
| Square for Retail Offline Functions | iPad | Register | iPhone |
| --- | --- | --- | --- |
| Take payments | ✔ | ✔ | ✔ |
| Create and manage items | ✔ | ✔ | ✔ |
| Manage inventory | ✔ | | N/A |
| Access customer directory | ✔ | ✔ | N/A |
---
Square Dashboard
The web-based dashboard is where you can view reports, manage inventory, track orders, process payroll, adjust account settings and subscriptions, and more. Apart from taking payments, your dashboard gives you an overview of your business data, helpful insights, and important notifications such as low-stock alerts and loan application status. You can also receive stock and print bar code labels straight from your Square Dashboard.
---
Payment Processing
Square for Retail's payment processing accepts all major credit cards, including Apple Pay, gift card, and Google Pay transactions. You can also send invoices and track payments in real time. Payments are transferred to your bank on the same day—or instantly for an additional 1.5% fee. It is PCI-compliant, so your customer's information is encrypted in Square servers and comes with 24/7 fraud prevention.
---
Square Checkout
Checkout features of Square for Retail's basic plan lets you scan bar codes with your iPad camera or a connected bar code scanner to ring up sales. You can save carts for later, offer discounts, and perform advanced item searches with a handy item search tool on the checkout screen. You will also get a preview of your customer profile during checkout.
Meanwhile, users who subscribe to the Plus plan can receive purchase orders, add inventory, sell/redeem digital and physical gift cards, and process cross-location returns and exchanges in a single transaction.
---
Online Selling
Every Square account comes with a free online store. Square Online includes a smart website builder, which lets you create a professional online store without the need for professional web developers. Square Online is fully integrated with your retail POS system, so it automatically syncs all your online and in-store orders, items, and inventory.
Square's online selling features allows you to reach a diverse group of customers. You can hand out eGift cards to potential customers and sell directly from your Instagram page. Omnichannel tools give your customers the freedom to choose from shipping options like in-store pickup and local delivery.
Even without a website, you can still sell your products online with Square if you:
Create a link and paste it on emails, text, and social media
Make a payment button and embed it on websites and blogs
Print a payment QR code and display it in-store and on other printed materials
See our guide on creating an online store using Square Online for more details.
---
Intuitive Inventory Management
Square for Retail provides intuitive management features to handle inventory. Like other Square POS solutions, you can upload unlimited items, track inventory across locations, and set low stock alerts. Additionally, you can create Global Trade Item Number (GTIN) and Stock Keeping Unit (SKU) bar codes, organize your inventory with item categories, and perform cross-location stock counts.
Users have the ability to add and transfer stock across locations in bulk and create and print different label sizes in Square for Retail's Plus plan. It also makes processing exchanges easy as stock adjustments become automatic. You can even create and send purchase orders and manage your vendor information on the same platform.
Square for Retail Plus plan users also get access to other advanced tools:
Inventory counting: Makes inventory count easier and more accurate with real-time stock adjustments.
Smart stock forecasts: Highlights the projected profit of each category in your inventory on a daily report.
---
Invoicing
Square Invoice is a smart invoicing tool that utilizes the power of automation to complete billing and reminder tasks more efficiently. It also allows you to:
Keep card information on file
Send out custom notes on time
Monitor the status of your sent invoices from any device
Create custom items
Assign discounts and taxes so you can add them quickly to your invoices in a few clicks
Customization tools allow you to personalize your invoice design with line item notes, company logo, color scheme, and personalized messages. Aside from regular invoices, you can issue progress invoices and multi-package estimates.
---
Reporting
Square for Retail's basic reporting lets you know in minutes how much inventory is being moved, along with its corresponding sales value. This provides a quick overview of your inventory management system's effectiveness and alerts you just in time to make corrections and adjustments when necessary.
Advanced reporting tools are available in Square for Retail's Plus plan. In addition to vendor sales reports that help you create an efficient purchase strategy, you get valuable insights into your inventory and sales performance. You can track inventory value by item, along with any adjustments made, and filter reports according to adjustment type.
Additional advanced reporting features include:
Inventory reporting by category
Automated cost of goods sold (COGS) report
Projected profit margin report
Adjustment history log
These granular reports give you a deeper insight into which items in your inventory are getting the most sales and which type of sales are the most cost-efficient, significantly driving your revenue.
---
Team Management
Square for Retail Free users have access to Team Management, while Square for Retail Plus subscribers receive full access to Team Management Plus plan features, which are detailed in the chart below. The latter option allows you to create team member profiles with corresponding personal passcodes, customize roles, and assign permission for each of your staff.
Employee schedule creation only takes minutes, and you can view your staff's availability, plot which roles you need filled week by week, and publish schedules with assigned staff members or as open shifts. Retailers and their employees also get access to the Square Team app, where members can trade and claim open shifts. Retailers also get time tracking and analytics tools for better staff performance management.
Team Management Features Included in Square for Retail
| Square Team Management Features | Square for Retail Free | Square for Retail Plus |
| --- | --- | --- |
| Permission settings | Single level | Multi-level |
| Scheduling creation and publishing | Up to 10 days | 10+ days |
| View team member availability | ✔ | ✔ |
| Open shift, swapping, and last-minute changes | N/A | ✔ |
| Early and unscheduled clock-in/break prevention | N/A | ✔ |
| Timecard, break, and overtime reporting | ✔ | ✔ |
| Payroll exports | ✔ | ✔ |
| Scheduled vs Actual hours reporting on timecards | N/A | ✔ |
| Multiple wage rates | N/A | ✔ |
| Activity logs by team member | N/A | ✔ |
| Sales reporting by team member | N/A | ✔ |
| Individual and aggregate labor vs sales reporting | N/A | ✔ |
---
Customer Relationship Management Tools
Square Customer Directory is free for all Square account holders. Use the app to automatically generate customer profiles based on payment method, create and segment customer groups, add shopper details, and send digital receipts with feedback surveys. And because it syncs seamlessly with other Square products, you can access all this information from one place to make appointments and send emails and invoices.
Instant Profile is Square's CRM tool that allows you to create customer profiles during checkout. You can even save cards on file for your regular customers so the checkout process is easy and can be completed with a few taps of a button. From there, you can accurately record and keep track of their purchases during every visit.
---
Square Integrations
Square offers a huge list of third-party integrations. You can search by category—which ranges from accounting to ticketing and events—or you can view curated selections based on the type of use. You can also use the search toolbar to find specific applications or keywords.
Each third-party app shows you an overview of its features, including pricing, additional requirements, and supported Square solutions. Reviews are also available.
Here are some of Square's available third-party integrations in its App Marketplace:
Xero
Intuit QuickBooks
Zoho Books
WooCommerce
Mailchimp
Ecwid
3dcart
Postmates
Acuity Scheduling
---
Square for Retail Ease of Use
Easy account creation
Intuitive Square Dashboard
Step-by-step guide account settings
Handy search tool
Business process automation
Seamless business tools integration
Extensive knowledge base
Community forum
Setting up a Square for Retail account only takes minutes, and because it uses in-house payment processing, there's no extended approval process necessary. The system itself guides you through providing the necessary information, and once the account is confirmed, a step-by-step guide helps you complete the settings so that you can start selling right away.
Square has an active community forum where you can find answers to both common and not-so-common questions on using the platform. The website hosts an extensive support center, where sections are divided by product, topic, and most popular articles. There is also in-app support with quick tutorials, as well as online videos in Square's YouTube channel.
Square's customer service (by phone, messaging, and email), can be accessed once you log into your account. Live phone support is available from Mondays through Fridays, from 6 a.m. to 6 p.m., Pacific time.
---
Square for Retail Alternatives
| Lightspeed Retail | Shopify | Vend |
| --- | --- | --- |
| Best for: Inventory management and processing custom orders | Best for: Multichannel retailers | Best for: Ticket sales |
| Software from: $69/month | Software from: $29/month | Software from: $99/month |
| Hardware from: $500 | Hardware from: $49 | Hardware from: Varies |
| | | |
See more details on how Square for Retail compares with other popular retail POS systems.
What Users Think of Square for Retail
Square for Retail gets an overall positive review from both users and critics alike. Users give the software top scores in terms of value for money, features, and ease of use. I can find little negative feedback about the platform. Square for Retail is rated 4.7 out of 5 based on 1,865 reviews directly from the Apple App Store.
Other ratings from popular third-party review websites scored Square for Retail as follows:
Finances Online has a Customer Satisfaction Algorithm that gathers reviews, comments, and opinions on software from many different social media sites and analyzes the data to provide a score out of 100. Its review did not distinguish between Square POS and Square for Retail. That said, Square's overall user satisfaction rating is at 97%.
Here are the trending positive and negative comments I noticed while reading through the reviews:
| Users Like | Users Don't Like |
| --- | --- |
| Straightforward and easy to use | Limited features in free plan |
| Reliable, secure payment processing | Some lag issues |
| Ability to use with an iPhone | Customization process can be confusing |
| Value for the money (worth the premium) | Poor customer service |
Bottom Line
One of the most important takeaways from the reviews is how current Square for Retail users find the most value for their money with the software's premium features. Growing businesses need to have a solid handle on its activities, and Square for Retail can do just that—streamlining your business processes so that management is easy. It offers a robust set of tools to handle your sales, inventory, purchase orders, customer directory, and reports from a single platform.
If you're not yet sure if Square for Retail is right for you, you can always visit Square for a 30-day free trial and get access to its full paid features. There are no hidden fees, and you can cancel anytime.