Stripe vs Authorize.net 2023: Pricing & Features
Stripe and Authorize.net are two well-known payment processors and payment gateways. When it comes to Stripe vs Authorize.net, we like Stripe as an all-in-one payment processor with maximum flexibility and customizability. On the other hand, Authorize.net is good for businesses that only need a payment gateway.
In our evaluation of the best payment processors, Stripe earned the top spot with an overall score of 4.39 out of 5, while Authorize.net received 3.91 out of 5.
Stripe: Best for customized online payment processing
Authorize.net: Best as a versatile and highly compatible payment gateway
Payment Processor vs Payment Gateway
In simple terms, a payment processor processes payments while a payment gateway authenticates payments. The payment gateway collects the card information, then passes the information through to the processor for payment processing. The payment processor takes the information from the payment gateway and passes it to the bank or the card issuer for payment approval. In many cases, a payment processor may also be a payment gateway or vice versa.
Stripe vs Authorize.net Quick Comparison
 

Overall Score

4.39 out of 5

3.91 out of 5

Monthly Fees

$0

$25

Transaction Fees

2.9% + 30 cents

2.9% + 30 cents (for all-in-one plan)

10 cents per transaction and 10 cents daily batch fee (for gateway-only plan)

Setup Fees

$0

$0

Chargeback Fees

$15

$25

International Support

Available to clients in 46 countries

Available to clients in US, Canada, Australia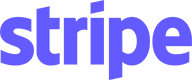 Pros
Highly customizable, extremely flexible, secure platform
Hundreds of integrations and powerful, well-documented APIs
Monthly fee starts at $0
Cons
Service fee for invoicing and recurring billing payments
Requires some technical expertise
Add-on fees for other services
Stripe Is Best For
Accepting payments with no fixed monthly fees: Businesses that only need online payment processing can sign up, complete their business information, and start accepting payments instantly.
Ecommerce businesses or service providers: Businesses that can handle customizations using Stripe's APIs and integrations will be able to maximize Stripe's features.
International businesses: Stripe supports clients in 46 countries and accepts international transactions for over 135 currencies. It tops our list of best international merchant account providers.
Stripe is also included in the following guides:
Meanwhile, Authorize.net appears in our rankings of:
When to Use an Alternative
If you are a business looking for a more convenient in-person payment solution, it is better to consider other all-in-one payment solutions such as Square and Helcim.
| | | |
| --- | --- | --- |
| | | |
| Best for | Low-volume merchants with less than $10,000 monthly transactions | Low-cost payment processing with free POS |
| Monthly fee | Starts at $0 | $0 |
| Card-present transaction fee | 2.6% + 10 cents | Interchange plus 0.1%–0.3% + 5–8 cents |
| Keyed transaction fee | 3.5% + 15 cents | Interchange plus 0.2%–0.5% + 10–25 cents |
| Ecommerce transaction fee | 2.9% + 30 cents | Interchange plus 0.2%–0.5% + 10–25 cents |
| | | |
Stripe vs Authorize.net Pricing & Contract
| | | |
| --- | --- | --- |
| Score | 3.38 out of 5 | 2.5 out of 5 |
| Ecommerce Transaction Fees | 2.9% + 30 cents | 2.9% + 30 cents (for all-in-one plan) |
| Virtual Terminal Transaction Fees | 3.4% + 30 cents | 2.9% + 30 cents (for all-in-one plan) |
| In-person Transaction Fees | 2.7% + 5 cents | 2.9% + 30 cents (for all-in-one plan) |
| ACH Transaction Fees | 0.8%, $5 cap | 0.75% |
| Invoice Fees | 2.9% + 30 cents plus 0.4%–0.5% per invoice, depending on plan | 2.9% + 30 cents (for all-in-one plan) |
| Recurring Billing Fees | 2.9% + 30 cents plus 0.5%–0.8% per invoice, depending on plan | 2.9% + 30 cents (for all-in-one plan) |
| Chargeback fees | $15 | $25 |
| | | |
Stripe is a slightly better option than Authorize.net when it comes to pricing and contract. Neither requires long-term contracts nor charges cancellation fees. However, Authorize.net offers two plans, both of which have a monthly fee of $25, while Stripe only has one account type that comes with zero monthly fees.
If you sign up for Authorize.net's all-in-one plan, the transaction fees are what's reflected on the table above. For businesses that only need a payment gateway, which means those that already have a merchant account, Authorize.net charges 10 cents per transaction and an additional 10 cents batch fee on top of any merchant processing fees you may incur. This may result in effective transaction rates that are much higher than what Stripe charges.
Effective transaction rate: The total processing fees for the month divided by the total sales volume for the month.
Aside from the difference in their monthly fees, Authorize.net's fees for chargebacks are higher than Stripe's. The $10 difference is significant, especially for small businesses that receive a few chargebacks each month.
When it comes to processing fees, both Stripe and Authorize.net have the same rates for online transactions, but Stripe charges slightly higher fees for the use of the virtual terminal, invoicing, and recurring billing. If your business relies heavily on invoicing and recurring payments, Authorize.net may come out with more affordable processing fees. Stripe's minimum add-on rate of 0.4% for invoicing and 0.5% for recurring payments could make Stripe more expensive even with Authorize.net's $25 monthly fee. In fact, if you invoice at least $6,250 or collect at least $5,000 in recurring billing using Stripe, you will incur an additional $25 in processing fees.
On the other hand, transaction fees for businesses that want to receive in-person payments will find it slightly lower with Stripe.
Stripe vs Authorize.net Calculator
Stripe vs Authorize.net Payment Types
Score*

4.63 out of 5

3.88 out of 5

Ecommerce

Requires coding or integration

Requires coding or integration

Invoicing

With add-on rate

✓

Recurring Billing

With add-on rate

✓

Virtual Terminal

For emergency use only

✓

Payment links

✓

✕

ACH Processing

✓

✓

B2B Level 2/Level 3 Processing

✓

✓

 

*These scores did not take into account in-person payment processing capability.
Stripe and Authorize.net both accept a wide range of payment types. The main advantage of Stripe over Authorize.net in this category is its ability to create custom payment links and checkout pages. Authorize.net is limited to creating an html code that you can insert in your website to have a Pay Now or Donate Now button. If you need a dedicated ecommerce website, both Stripe and Authorize.net offer integrations with different ecommerce platforms.
If you regularly process mail or phone orders, Authorize.net has a more functional virtual terminal designed for its intended use. The Stripe Dashboard allows users to manually type in card payment details very much like a virtual terminal but Stripe recommends it only for emergency use because of security and Payment Card Industry (PCI) compliance issues.
When it comes to international payments, Stripe also gets the edge over Authorize.net. Authorize.net only accepts businesses located in the US, Canada, and Australia, whereas Stripe accepts businesses in 46 countries.
Both Stripe and Authorize.net offer Level 2 and Level 3 Credit Card Processing, making them suitable for B2B payment processing. They are included in our recommended B2B payment solutions.
Stripe vs Authorize.net Features
Score

4.63 out of 5

4.31 out of 5

Deposit Speed

Instant Payout: 1% fee

Standard: 2–3 business days

Depends on merchant account provider; typically 2–3 business days

Chargeback Protection

0.4% per transaction

Through partner solutions

Chargeback Fee

$15

$25

Fraud Prevention

5–7 cents per transaction

✓

PCI Compliance

✓

✓

Customer Service

24/7 email, phone, and chat support

24/7 phone and chat support, except holidays

Integrations

700+

300+

Buy Now Pay Later

✓

✕
Stripe and Authorize.net are almost on equal footing when it comes to their features. Both of them offer 24/7 customer support, PCI compliance, and 2 to 3 days regular deposit speed. Stripe has a slight edge with its instant payout option with a 1% fee.
Both Stripe and Authorize.net offer the most robust integrations among other payment processors. While both of them require a bit of coding skills to fully maximize their customizability, Stripe offers more integration options.
Stripe also allows merchants to offer a Buy Now, Pay Later option to their customers through Affirm, Afterpay/Clearpay, Klarna, and Zip. On the other hand, Authorize.net does not offer this feature.
Stripe vs Authorize.net Expert Score
If it's about payment processing functionality without any fixed monthly costs, Stripe wins over Authorize.net. In many of our evaluations of payment service providers, Stripe comes to mind when we think of an all-in-one solution with full customizability.
On the other hand, if you already have a merchant account for your business, the simpler solution is to use Authorize.net as your payment gateway. It offers seamless integration with existing merchant accounts, allowing businesses to transition their existing merchant accounts into online payment processing.
Stripe is widely recognized for its competitive pricing, popularity, and extensive range of integrations, which is not surprising. Despite being free of monthly fees, Stripe offers advanced payment processing capabilities and robust security features. With over 700 integrations, Stripe goes beyond conventional ecommerce tools by also offering integrations with accounting software, CRM platforms, and POS systems. This makes it an immensely scalable solution that we strongly recommend to small businesses.
However, the primary hurdle for Stripe lies in its ease of use. While it provides payment processing tools that don't require coding, maximum flexibility and customizability requires some developer skills. Although this customizability and the host of tools and features can be advantageous, it may overwhelm small and new merchants who are looking for a more plug-and-play solution.
Methodology—How We Evaluated Stripe and Authorize.net
We test each online payment processor ourselves to ensure an extensive review of the products. We then compare pricing methods and identify providers that offer zero monthly fees, pay-as-you-go terms, and low transaction rates. Finally, we evaluate each according to various payment processing features, scalability, and ease of use.
The result is our list of the best online and credit card processors. However, we adjust the criteria for specific use cases, such as for different business types and merchant categories. This is why every online payment processor has multiple scores across our site, depending on the use case you are looking for. For this in-depth analysis, we looked closely at Authorize.net vs Stripe and how they performed.
Click through the tabs below for our overall online payment processor evaluation criteria:
20% of Overall Score
We graded based on monthly fees, online rates, chargebacks, and whether or not you could get volume discounts.
30% of Overall Score
Online payments are more than website checkouts. We looked for invoices, recurring billing, and virtual terminals. We also gave points for stored payments and Level 2 and 3 processing for B2B sales.
25% of Overall Score
This score considered sales tools like customer management features, BNPL, fraud prevention, and developer tools for customizations. We also considered deposit speed, giving the most points for same-day processing and customer service.
25% of Overall Score
Here, we scored based on our own experience of ease of use, plus research into account stability. The number and ease of integrations contributed to this score. Finally, we gave some weight to the input of real-world users as recorded in third-party user review sites like Capterra.
*Percentages of overall score
Stripe vs Authorize.net Frequently Asked Questions (FAQs)
No, Authorize.net and Stripe are different payment processing solutions. Authorize.net is primarily a payment gateway, while Stripe offers a full-stack payment platform with a broad range of features and services.
---
Stripe is a highly flexible payment platform with many advanced features and customization options. Authorize.net, on the other hand, is a straightforward and versatile payment gateway that's compatible with most payment processors and merchant services providers for secure online transactions.
---
Stripe is widely regarded as a good payment processor. It offers a comprehensive set of features, advanced security measures, developer-friendly APIs, and customizable options, making it a popular choice for businesses of all sizes. Additionally, Stripe has a strong reputation for reliability and provides excellent customer support.
---
Bottom Line
Stripe and Authorize.net are both very reliable and popular. Stripe's strength lies in its flexibility and adaptability, which make it an ideal choice for businesses looking for a payment solution that can be fully customized to their specific requirements. On the other hand, Authorize.net offers robust infrastructure and an extensive network of partners that make it a suitable choice for businesses that need a straightforward integration process and a payment gateway that is compatible with their current setup.
Ultimately, the choice between the two depends on the specific needs and circumstances of your business, with Stripe excelling in flexibility and customization, while Authorize.net offers a seamless solution for businesses with existing merchant accounts.