International merchant accounts make it easy to sell items and services across borders by taking payments in different currencies and paying you in yours. Most international payment processors handle credit cards, ACH transfers, and cryptocurrency transfers for online sales. They also have APIs or integrations for point-of-sale (POS) systems and ecommerce solutions. The best also offer mobile apps for taking payments in person.
We looked at a dozen options to find the seven best international merchant accounts for 2021:
How We Chose the Best International Merchant Accounts
We've reviewed dozens of merchant services for small businesses, many of which work in the international market. We looked at the 12 best, digging deep into features, pricing, and payment types processed. We also took into account user reviews and reputation. Finally, we looked for those that served special markets, like Durango. Below are our seven recommendations for the top international merchant accounts.
We chose Stripe as the best international payment processor. It can handle over 100 currencies and is highly flexible and can be incorporated into just about any platform that takes payments. It takes a little more technical know-how than the others on the list but is nonetheless the best for selling across borders.
Click through the tabs below for our full evaluation criteria:
15% of Overall Score
The best merchant services, in our opinion, don't lock you into lengthy contracts or have cancellation fees. Only Durango, which works with high-risk merchants, was the exception to this. We also considered chargeback and monthly fees in our rating. Helcim topped this section, with 2Checkout, Braintree, Authorize.net, and Stripe tying for second.
30% of Overall Score
This is a score of versatility. Not only did we consider whether the processor took credit cards, e-checks, and the like, but also if it had its own POS and virtual terminal. Stripe took top billing here.
30% of Overall Score
In addition to functions specific to international transactions, like the ability to work with multiple currencies and languages, we considered customer support hours and how quickly you are paid out. Durango led the way here, with Authorize.net a distant last.
25% of Overall Score
We combined our years of experience and the input of real-world users to determine this score, which includes price-vs-features, ease of use, popularity, and integrations. PayPal and Authorize.net took top rank in this section.
*Percentages of overall score
Stripe: Best Overall International Merchant Account for Small Businesses
Stripe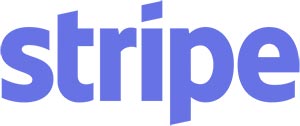 Overall Score:
4.19

OUT OF

5
i
Our score is based on a weighted evaluation of dozens of similar products and services conducted by our experts.
What We Like
Highly customizable platform
135+ currencies, 25+ countries
24/7 support
What's Missing
Requires some technical expertise and resources
Limited in-person options
No reporting solution
Stripe Pricing (US)
Monthly fee: $0
In-person processing fee: 2.7% + 5¢ per transaction
International cards processing fee: 3.3% + 5¢ per transaction
Online processing fee: 2.9% + 30¢ per transaction
ACH fees: 0.8% capped at $5 or $4/failed payment
Prices vary by country
Discounts for volume sales, multi-products, interchange plus
Chargeback fee: $15
Virtual Terminal: $0
Card readers: $59
POS: $299
Stripe ranks No. 1 in our list of the best international merchant accounts. It supports payments in some 135 currencies, letting customers pay in their own currencies and with their credit cards. It provides excellent API and SDK tools so that it can be integrated into just about any program that takes payments. We also rate it highly in our lists of best payment gateways and best merchant services.
Stripe earned 4.19 out of 5 in our evaluation. The chargeback price, slower deposit speed, and additional charges for some features kept it from having a perfect score. For example, the virtual terminal, which is free with Helcim, costs an additional 0.4%-0.5% per invoice. The mobile app is from a third party that adds a charge per transaction. PayPal, meanwhile, has a free POS, Zettle.
Stripe Pricing
Stripe has excellent international fees compared to the others on our list: 3.3% + 5 cents per transaction. 2Checkout, which is built for international payment processing, charges 3.5% + 35 cents to 6% + 60 cents, while Helcim charges interchange-plus and does not add international fees. Stripe's chargeback fee of $15 is about par with those of other payment processors.
Transaction fees vary depending on where you, as a merchant, have your business. Here are a few examples outside the US:
Stripe in India: 2% for cards issued in India, 3% for cards issued outside India, 4.3% for international cards with USD or other currency presentments, 2% for currency conversion
Stripe in Canada: 2.9% + CAN30 cents, + 0.6% for international cards, + 2% for currency conversion
Stripe sells only a few hardware items, mostly card readers. However, it is coming out soon with a new card reader terminal and POS system. Prices for the POS system start around $300, which is a good price, although PayPal has a cheaper system.
Stripe Features
Versatile: Stripe can be used as a payment gateway on any online venue, from chats to online stores, eBay to Facebook, Salesforce to mobile apps. While the other merchant services can handle a few of these venues, Stripe's versatility is rivaled only by PayPal.
Native currency: Stripe not only accepts payments in native currencies but lets you display in that denomination so that your customers know how much their purchase costs when they purchase it. In addition, Stripe's hosted payment page automatically detects the customer's location and displays a translated version of your checkout page so customers can read in their own language. 2Checkout offers a similar service, as does Braintree.
Billing and subscriptions: Stripe's invoicing and recurring billing have an additional percentage added for each invoice. However, the first 25 invoices are free. If you need free unlimited invoicing, consider Helcim or PayPal. In addition, Stripe lets you set up flat rates, multiple pricing, usage rates (such as for electricity), and more. It integrates with websites, mobile apps, and CRM systems, and has a virtual terminal for taking payments via phone or email.
Integrations: Stripe is the most flexible platform of those on the list. It works with over 660 partners with integrations in accounting and finance, marketing and sales, operations, payments, and ecommerce. In addition, it has excellent SDK and API functions for creating your own integrations. In fact, Stripe processes over 250 million API requests a day.
Additional services for small businesses: Like PayPal, Stripe offers other small business financial services such as loans and a credit card. Unlike PayPal (or any of the services on our list), it also has a program specifically to help startups.
What Stripe Is Missing
Need technical skill: Stripe depends heavily on APIs and SDK programming. While it does offer some out-of-the-box solutions, it works best when you have someone with programming skills. Other payment gateways are more straightforward and have their own POS and online stores.
No POS: Stripe lets you build your own POS system but does not have an out-of-the-box version. It has a mobile system through Stripe Payments by FacilePay, which has 4.5 stars but charges an additional transaction fee. If you want a POS system without programming, PayPal is your best choice.
PayPal: Best for Solopreneurs and Multichannel Sales
PayPal

Overall Score:
4.07

OUT OF

5
i
Our score is based on a weighted evaluation of dozens of similar products and services conducted by our experts.
What We Like
Easy to use
Integrates for social selling
Multichannel selling
200 countries, 100 currencies
What's Missing
Reputation for holding funds
Complex pricing structure
No offline mode in Zettle
PayPal Pricing
Free basic POS system
Zettle card-present processing fee: 2.29% + 9¢ per transaction
Zettle keyed-in processing fee: 3.49% + 9¢ per transaction
Online transactions: 3.49% + country's fixed rate
E-check: 3.49% + country's fixed rate
Fixed-rate add-on: 9¢ to 50¢
Cross border fees: varies
Chargeback fee: $20
Card readers: From $29
Terminals: From $249
*Pricing reflects PayPal's new rates as of 8/2/21
PayPal is a popular international payment processor used by businesses and individuals. Its pricing structure and user-friendly POS make it good for the casual seller, but it has tools for large businesses, too.
Of all the international merchant accounts on our list, we like PayPal best for multichannel sales because of its popularity among other sellers and ability to work alongside other payment processors. It's also great for solopreneurs because it is so easy to use. For the overall score, it earned 4.07 because of these traits. It took hits for deposit speed, not having Level 2 or 3 processing for B2B sales, and its chargeback fee.
PayPal Pricing
PayPal has one of the most complex pricings of those on our list, with different rates depending on payment method and country. In August, it adjusted its rates, as seen on this pricing page, although Zettle's prices as listed above are not changing.
The varying cross-border fees are applied to international payments. The sender of the payment generally decides who pays that fee. We did not find a list of PayPal's cross-border fees for sales, but for donations across borders, it adds 1.5%.
POS: Zettle's entire POS system is free with the use of PayPal's payment processing. PayPal Zettle's US rates are 2.29% + 9 cents for card-present transactions, and 3.49% + 9 cents for keyed-in transactions. The rates are the cheapest on our list, although Helcim's interchange-plus pricing may be cheaper for higher volume businesses.
Hardware: Zettle card readers cost $79, but your first one is $29. Zettle has hardware POS kits that cost $249-$399, which makes them among the least expensive POS systems on this list and others. In fact, most of the merchant services on our list either work primarily online or depend on third-party merchants for POS hardware.
PayPal Features
Works small-scale: PayPal is designed to accommodate the solopreneur or casual seller, even those that sell across borders. It has no monthly fees, does not charge for its POS, and has reasonable in-person rates. PayPal is on our list of best mobile credit card processors as well.
Growing in India: According to BusinessInsider, PayPal is seeking to expand its operations serving Indian businesses. The company said that in 2020 it processed $1.4 billion worth of international sales for over 360,000 merchants in India. Most of the other merchant services on our list focus on the US, Canada, the UK, Australia, and Europe.
Great add-on: PayPal's claim to fame is that you can add it anywhere. A study commissioned by PayPal and conducted by Ipsos of people across the US, UK, Germany, Australia, Italy, Spain, and Brazil showed a 54% increase in consumer willingness to buy when PayPal is available as a checkout option. No other payment system on our list can make this claim.
Additional services for small businesses: PayPal has a small business organization that offers loans and working capital advances. Aside from Stripe, it's the only company offering these kinds of extra functions, making it a good option for growing businesses that might need some financial assistance.
Same-day deposits: You can get your payout within a day to your PayPal account. It takes two or three days to get to a regular bank account. Most of the services on our list pay out in 24-48 hours, but 2Checkout pays weekly.
In-person payment processing: Unlike Braintree or 2Checkout, which are primarily online processors, and Stripe, which depends on third-party software, PayPal offers the Zettle POS system for brick-and-mortar stores or in-person sales.
What PayPal Is Missing
Bad reputation for held funds: PayPal is among the worst, reputation-wise, for held fund complaints. In fact, most of the complaints you see on user sites are about held funds or poor customer service. Helcim had the fewest complaints and is a traditional merchant account, which offers more stability.
No level 2 or 3 processing: If you have B2B sales and like PayPal, consider Braintree, which is owned by PayPal. Otherwise, Helcim, Authorize.net, and Stripe are good alternatives.
Braintree: Best for Online Processing
Braintree

Overall Score:
4.04

OUT OF

5
i
Our score is based on a weighted evaluation of dozens of similar products and services conducted by our experts.
What We Like
Discounts for nonprofits
Optimized for online
45 countries, 130 currencies
What's Missing
Complex interface
Chargeback fee even for resolved disputes
Not good for in-person sales
Braintree Pricing
Online transaction fees: 2.9% + 30¢
ACH fees: 0.75% (max $5)
International payments fee: + 1%
Nonprofit transaction fee: 2.2% + 30¢ (3.25% + 30¢ for Amex)
Chargeback fee: $15
Braintree is a PayPal-owned payment processor that focuses on online sales. It works with merchants in the US, Canada, Australia, Europe, Singapore, Hong Kong SAR China, Malaysia, and New Zealand, although it can handle payments from around the world in 130 currencies.
Braintree ranked just below its parent company, PayPal, in part because it does not have in-person sales tools. (You can get these through PayPal.) With 4.04 overall, it ranked high in all the individual sections except payment types. Here, the lack of a virtual terminal and partial acceptance of B2B-level processing brought its score down.
Braintree Pricing
Like PayPal, Braintree does not have monthly fees and charges $15 for chargebacks, making it competitive with the other merchant services on our list, price-wise. With the additional 1% charge on international transaction fees, it's more expensive than Stripe. Durango and Helcim, with their interchange-plus fees, may also be cheaper.
Both Braintree and PayPal offer nonprofit discounts.
Braintree does not have a POS system or card reader but integrates with third-party POS systems that may sell their own. Or you can use PayPal Zettle with a PayPal account.
Braintree Features
Versatility: Braintree integrates directly with PayPal, something none of the others on the list can do. Through an activated PayPal account you can use all the POS and other tools PayPal offers.
Integrations and developer tools: Braintree is a close competitor to Stripe for developer support. You can use Braintree Auth if you want to integrate Braintree into a third-party service, but the software also has a wide range of ready-made integrations. With Braintree Extend, you can share payment data with other platforms, merchants, or service providers.
Send payments: Through Hyperwallet, Braintree lets you send out and receive payments. Only PayPal also has this feature.
Account updater (extra fee): Braintree can update your customers' Visa, Mastercard, or Discover Card details, such as numbers, expiration dates, and account status changes. This is excellent for recurring bills and subscriptions, where current information is vital. Stripe also has an account updater.
What Braintree Is Missing
Not for in-person transactions: Braintree is primarily for online sales. It lacks its own POS and mobile system.
Limited Level 2 and 3 processing. Braintree says it only supports Level 2 and Level 3 processing on "some processors." Contact Braintree for details, or consider Stripe or Authorize.net.
No virtual terminal: Braintree does not offer a virtual terminal for mail order/telephone order (MOTO) sales. Helcim and Authorize.net offer virtual terminals for free.
2Checkout (Verifone): Best for Managing Value-Added Tax (VAT) and Acting as Merchant of Record
2Checkout (Verifone)

Overall Score:
3.85

OUT OF

5
i
Our score is based on a weighted evaluation of dozens of similar products and services conducted by our experts.
What We Like
No monthly fees
Global merchant of record
235+ countries, 100+ currencies, 45 payment methods
What's Missing
Payouts are weekly
Does not support high-risk merchants
2Checkout Pricing
Monthly fee: $0
Processing fee: 3.5% + 35¢ to 6% + 60¢
Cross-border fees: 2%
Chargeback fee: Varies
Hardware sold by third parties
2Checkout is a popular international merchant service that works in over 200 countries and 100+ currencies. Plus, it accepts some 45 payment methods, from cryptocurrency to mobile wallets to international credit cards. It integrates with third-party systems, including POS.
Its standout feature includes the ability to act as the merchant of record, meaning 2Checkout can handle your VAT, sales tax, and remittance.
2Checkout made our list of best international merchant accounts with a score of 3.85 because of its geographic scope. The fees are higher than most, but its reach is the widest, with 235 countries. It lost points because it does not have its own mobile app, not even through another developer. It also has a longer deposit speed. Nonetheless, it's easy to use and allows for multilanguage and multicurrency display.
2Checkout Pricing
2Checkout's pricing is simple but more expensive than the others on our list. It does not have a monthly fee, which puts it above Authorize.net and Durango, but its transaction rates are high. Add to that the cross-border percentage, and it may be worth looking at cheaper options like Stripe. (2Checkout's highest plan does not have the cross-border fee, however.)
Its chargeback fees are calculated taking your dispute history into account, which is more complicated than most of the other options on this list which charge a flat fee.
Like Braintree, 2Checkout does not sell hardware. Rather, you get it from the POS system or ecommerce solution you choose.
2Checkout Features
More country choices: 2Checkout can process payments in 235+ countries and more than 100 currencies—the most of any on our list. You also have the option of choosing to accept domestic payment methods in a country as well. 2Checkout pays out via your choice of wire transfer, ACH, PayPal, or Payoneer, in USD, EUR, or GBP.
Merchant of Record: 2Checkout is unique in that it can act as your merchant of record. This means it can handle your sales tax, VAT, and remittances, so you can concentrate on sales. No other payment processor on our list offers this, and if you sell in multiple nations, it could save you time and money.
Shopper myAccount: 2Checkout's myAccount works much like PayPal. Customers have their own accounts and can log in to see items they've purchased using 2Checkout from your store and elsewhere. They can also edit their personal information and payment methods and contact support.
Award-winning coding: Like Braintree and Stripe, 2Checkout's developer tools are excellent. It has multiple awards for its platform and programming, having been a 2021 CODiE finalist and a Cloud Awards finalist.
What 2Checkout Is Missing
Weekly payout: While most payment processors on our list pay out in a day or two (a few, like PayPal, take three days), 2Checkout pays every week. You also need a minimum of 50$/50GBP/50€ (if you have the 2Sell or 2Subscribe account) or 100$/100GBP/100€ (for 2Monetize account users).
No high-risk services: 2Checkout does not work for sales of certain products. Durango is your best bet for high-risk businesses.
No Mobile: 2Checkout integrates with systems that have mobile apps, but does not have a mobile app itself. If you want a native application for selling in person, try PayPal.
Authorize.net: Best for B2B Transactions
Authorize.net

Overall Score:
3.83

OUT OF

5
i
Our score is based on a weighted evaluation of dozens of similar products and services conducted by our experts.
What We Like
Very reliable and popular
Works with multiple merchant services
Easy to use
What's Missing
Monthly fee
Limited to US, CAN, and AUS merchants
Authorize.net Pricing
Monthly fee: $25
Card-present processing fee: 2.9% + 30¢ per transaction or 10¢ per transaction and 10¢ batch fee
International transaction fees: add 1.5%
ACH/e-check processing fee: 0.75% per transaction
Chargeback fee: $0
POS system: $0
Virtual Terminal: $0
Card readers: $65
Terminals: Third party
Authorize.net (sometimes called Authnet) can provide an international payment gateway for merchants in the US, Canada, and Australia. It accepts payments in over 140 different solutions, works as a pure payment gateway with other merchant services or as a merchant service itself, and is among the most popular payment processors with online solutions. It's also our top choice of payment gateway for domestic sales.
Note for non-US Merchants: Authorize.net no longer supports merchants in the UK and Europe due to regulations requiring certain encryption protocols. It can still process customer payments coming from those countries, however.
Authorize.net earned a score of 3.83 out of 5. Despite the monthly fee, it did very well in pricing. It also ranked high in our value score and payment types. It took some hits for how it handles multicurrency payments and not having multiple language interfaces. Aside from Stripe, we like Authnet the best for B2B transactions for its tools.
Authorize.net Pricing
Authorize.net charges a $25 per month fee. Of our list, only Durango also has a monthly fee, and it works with high-risk merchants. If this concerns you, look at Stripe or Braintree, which also have Level 2 and 3 processing and no monthly fees.
Authnet is unique in that it has two accounts: The all-in-one solution includes a merchant account and runs 2.9% + 30 cents per transaction across the board. Its gateway-only plan adds 10 cents per transaction to the merchant service's rate.
Regardless of your plan, you'll add 1.5% to any cross-border transaction. Braintree adds an international transaction fee, which is 1%, while Helcim does not add any fees.
Because Authorize.net works with so many merchant services and ecommerce solutions, you'll get your POS hardware from a third party if you need it. However, Authorize.net has a mobile app for card processing, charging $65 for the card reader. This is about average for a chip and tap reader.
Authorize.net Features
B2B: With Level 2 and Level 3 payment processing, Authorize.net is better suited for business-to-business sales than most of the services on our list. Stripe offers Level 2 and 3, while Braintree has limited support, depending on the processor. Authorize.net also provides invoicing tools, ACH/e-check processing, and recurring payments, plus it integrates with B2B-specific platforms like B2B Commerce Cloud. (Note: For domestic sales, we chose Stripe as our best B2B payment solution.)
Popular and easy to integrate: Authorize.net integrates into 145 certified solutions, which is above average for those on our list. Use Authnet for transactions in software from sales to accounting, kiosks to shopping carts.
Versatility: Authorize.net works with nearly every kind of payment processing, including online and in-person credit cards, mobile wallets, virtual terminals and subscription management, and integrations with other software. It can process PayPal. It can serve high-risk businesses through its partners and has a resellers program, providing other merchant services with its gateway.
What Authorize.net Is Missing
Monthly fees: Authorize.net charges $25 per month no matter how much you use the service. If you only sell on occasion, consider PayPal.
Does not work for merchants in Europe and Asia: Authnet works for merchants in the US, Canada, and Australia. If you are based elsewhere, consider 2Checkout or Braintree. All the other payment providers in our list except Helcim can support British merchants.
How currency is handled: Authorize.net works with one currency at a time. It accepts payments in the currency you set and passes it on to the financial institution, which converts it to US dollars. Others, like Stripe or 2Checkout, can adapt to the currency based on your customer's location.
Helcim: Best for Interchange-Plus Pricing
Helcim

Overall Score:
3.68

OUT OF

5
i
Our score is based on a weighted evaluation of dozens of similar products and services conducted by our experts.
What We Like
Interchange-plus pricing
No contracts
24/7 service
What's Missing
Expensive if you process <$5,000/month
No high-risk merchants
Tiered pricing
Helcim Pricing
No monthly fee
In-person fees: Interchange plus 0.1% + 5¢ to interchange plus 0.3% + 8¢
Keyed and online fees: Interchange plus 0.2% + 10¢ to interchange plus 0.5% + 25¢
International transactions: No addition
Chargeback fee: $15
Card reader: $109
Helcim provides international payment processing for merchants located in the US and Canada. It charges customers in your currency and pays you in your currency, without conversions. This lets you know exactly what you get every time, without depending on exchange rates. It charges interchange-plus fees for credit card transactions. Helcim made our list of best retail credit card processors and best merchant services.
The excellent customer service and interchange-plus pricing earned Helcim a place on our list. It loses points for not having multicurrency capability like Stripe, or the ability to process ACH or e-checks like the other payment processors on our list. However, it can process level 2 data (and level 3 in the US). We gave it 3.68 out of 5.
Helcim Pricing
Helcim does not charge a monthly fee, and offers reasonable interchange-plus pricing with no markups for international sales. This makes it potentially the cheapest payment processor on the list. Further, the rates are broken into a tier system, so the more you process in a month, the lower your per-transaction fees. Chargeback fees are $15.
Helcim gives you a free POS reader, virtual terminal, and mobile app. Its card reader costs $109. This is higher than most. PayPal Zettle's, for example, costs $79.
Helcim Features
Excellent customer service: Helcim had the second-highest user review ratings of any provider on this list (Durango had the highest but with only a quarter of the reviews). Nearly every review praised customer and technical support, saying the representative was friendly and able to help with their issues. Its customer support rating is 5 stars on Capterra. The others on our site only got 4 to 4.3 stars, with Braintree getting a customer support rating of 3.8.
Affordable interchange-plus pricing: Only Helcim and Durango offer interchange-plus pricing. The other payment processors on our list have flat rates, unless they are acting only as a payment gateway for another merchant account. Interchange-plus rates can be much cheaper, especially for high-volume merchants. Even better, Helcim does not have a monthly fee like many interchange-plus payment processors charge.
Virtual terminal: Helcim is one of the few on our list that gives a free virtual terminal (Durango and Authorize.net are the others). This makes it a good choice for MOTO and telemarketing companies.
What Helcim Is Missing
Integrations: Helcim has fewer integrations than the other payment processors on our list but can integrate with platforms like QuickBooks, Magento, WooCommerce, and WHCMS.
Not multicurrency: Your customers are charged in your currency (USD or CAN) and you are paid that way. Nearly all the other payment providers on our list offer multicurrency options, although Stripe and 2Checkout are the best.
Durango: Best for High-Risk Industries
Durango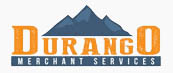 Overall Score:
3.65

OUT OF

5
i
Our score is based on a weighted evaluation of dozens of similar products and services conducted by our experts.
What We Like
Recommended by CDGcommerce for international payment processing
3 to 5-day approval time
Pricing by quote only
Interchange-plus pricing
What's Missing
Charges for features like online sales
No age-verification tools
Pricing by quote only
Durango Pricing
Interchange-plus pricing (Custom)
Monthly fee: varies, $15 average
Chargeback fees: 5¢ to15¢
Cryptocurrency: 1%
Ecommerce gateway: $10-$15/month +10¢ per transaction
No signup fees
If you are a high-risk merchant doing international sales, then Durango is a choice to consider. Recommended by other companies that work with international payment processing, Durango offers excellent fraud support, access to multiple accounts, and multicurrency processing to enable you to take payments across borders where other companies may not serve you. It's on our list of the best high-risk merchant accounts.
With 3.65 on our evaluation rubric, Durango actually scored lower than some of the payment processors on our list. However, some hits it took were for standard practices for high-risk industries, like monthly fees. It sometimes requires a contract, which brought its score down too. They lost points for not having Level 2 and 3 processing for B2B. Nonetheless, it scored well in all categories and had the highest score for features.
Durango Pricing
Unlike most of the merchants on our list, Durango does not promote its prices online but does custom pricing depending on your situation and needs. It did give us some information on other charges, however. Its monthly fees are comparable to Authorize.net—the others on our list, however, do not charge monthly fees.
Durango also charges for its ecommerce gateway. Most merchant services on our list provide this for free along with an online store. Some, like 2Checkout, only integrate with third-party systems.
Durango Merchant Services has a card reader that syncs with your mobile device via Bluetooth for $119. It also has chip-ready terminals and touch screens. Costs run between $150 and $250, which is cheaper than most of those on our list.
Durango Features
High-risk industries: Of our list, Durango is the most focused on high-risk merchants, both for domestic and international sales. (Authorize.net, as a payment gateway, may be able to support you with the right third-party merchant account.) Durango offers strong fraud tools and tools to help high-risk industries mitigate problems, like advanced midrouting and a customer vault for storing card and ACH information. CDGcommerce refers merchants planning international sales to Durango.
Batch processing: Durango's batch processing lets you run multiple transactions at the same time and is good for merchants with several billings like subscriptions and memberships, alongside products. Stripe lets you program batching for certain payments.
Dedicated 24/7 support: Only a few of the services on our list offer 24/7 support, and even then, it's first come, first served. Not only does Durango offer support at any time, it also gives you a dedicated account manager.
Multicurrency processing: Like Stripe, Durango shows your customer the price in their own currency, then uses the current exchange rate to pay you in your currency. It supports multicurrency processing for USD, CAN, AUS, UK pounds, euros, yen, and others.
What Durango Is Missing
Extra charges: Like PayPal, you may have to pay extra for some of its tools. Its ecommerce gateway fees are an additional $10 to $15 per month, for example.
Not all countries represented: Durango has a list of prohibited countries on its website. You'll find the best selection of countries on 2Checkout, but it does not handle high-risk customers.
No Level 2 or 3 processing: If you do B2B transactions and want the advantage of Level 2 or 3 processing, look at Authorize.net, Stripe, or Helcim.
Bottom Line
The merchant services on our list offer great rates and terrific tools. Some work primarily online but a few have in-person POS tools. All integrate with popular systems in ecommerce, sales, and accounting. Any would make an excellent choice for receiving and processing international payments.
Stripe is the best international merchant service because of its excellent developer tools that make it easy to include Stripe in just about any software that accepts payments. It detects the customer's location and displays in their currency to make sales even simpler, and its processing rates are highly competitive. Visit Stripe and sign up for an account.