Stripe and Braintree are popular and highly customizable payment processors typically used for online payments. They both have excellent developer tools, standard flat-rate transaction fees for smaller businesses, and custom interchange-plus pricing available for larger companies.
In our evaluation of the best online payment processors, Stripe came out as the best overall with a score of 4.39 out of 5. Although Braintree did not make the top five processors included in our guide, it earned a respectable overall score of 3.60 out of 5.
Stripe: Best for invoicing and quick account setup
Braintree: Best for businesses that prefer a dedicated merchant account
When to Use an Alternative: Helcim
High-volume businesses might find Helcim a better option with its zero monthly fees, interchange-plus pricing, automatic volume discounts, all-in-one hardware, and an option for ACH payments or passing on credit card fees for bigger savings. Visit Helcim to learn more, or see how it compares below.
Stripe vs Braintree Quick Comparison
Get started 

Overall Score

4.39 out of 5

3.60 out of 5

4.28 out of 5

Merchant Account

Aggregated

Dedicated

Dedicated

Monthly fee

$0

$0

$0 

Online transaction fees

2.9% + 30 cents

2.59% + 49 cents

2.59% + 64 cents for American Express

Interchange plus 0.15% + 15 cents to 0.5% + 25 cents 

Invoice Fee

0.4% to 0.5%; 25 per month free

Through third-party integrations

Interchange plus 0.15% + 15 cents to 0.5% + 25 cents

Average payout

Instant Payout: 1% fee

Standard: 2 business days

2–3 business days

2 business days

POS Hardware

Offers precertified card readers only

Card-readers, all-in-one register, accessories—PayPal Zettle

Helcim card reader, all-in-one POS terminal

Integrations

688 in areas of payments, operations, marketing, and finance

Less than 100 itself;

more through PayPal

4+ (limited)

Offline Payments Processing

Yes

No

No

Ease of use

Good

Good

Very good

Customer service

24/7 email, chat, and phone support
Resource library

24/7 email and phone
FAQ
Resource library

24/7 email and phone support
Resource library

Free trial

No

Sandbox to test Braintree

No

Full review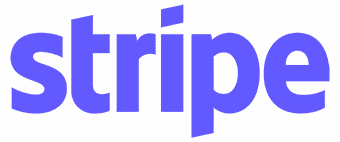 Pros
Easy to set up invoicing and online checkout page
135-plus currencies and 30-plus languages
Provides loans against future profits
Very high user approval rate
Cons
Developer-centric
Add-on transaction fees for invoicing and recurring billing
Some account stability issues
Stripe is Best For
Wide integrations and powerful APIs: Stripe has one of the most extensive lists of integrations. If you have a specific software you need to integrate payments with, Stripe is likely to have it.
Sending invoices: Although Stripe's invoicing service imposes an add-on rate on processing fees for each transaction, Braintree does not have a native invoicing feature.
Scalable, customizable online checkouts: Stripe makes it easy for the layperson to create a custom checkout experience, making it a great choice for designing checkout carts.

Pros
Comes with a dedicated merchant account
Sandbox account to try its tools free
Name recognition as a PayPal service
Cons
Online checkout page requires coding or integrations
Depends on PayPal for some features/integrations
Invoicing needs third-party integrations
Braintree is Best For
Dedicated merchant account: Unlike other payment processors, including Stripe, which only provide aggregated merchant accounts, Braintree comes with a dedicated merchant account.
Accepting PayPal and Venmo payments: Braintree and Venmo are both owned by PayPal, making it easy for Braintree merchants to process PayPal and Venmo payments.
Recurring payments and subscriptions: Braintree allows users to create custom plans and set up subscriptions at no additional costs.
The major difference between Stripe and Braintree is that Braintree offers individual merchant accounts, which are more stable but require approval and time to set up. Stripe, meanwhile, is purely an aggregator, which means it can onboard you fast but is more likely to have problems with frozen funds. If you do not require a dedicated merchant account, Stripe offers more in terms of functionality. It allows you to send invoices and create custom checkout pages which are both only available with Braintree with coding or third-party integrations.
Dedicated Merchant Account vs Aggregated Merchant Account
Businesses need a merchant account to start accepting payments. A dedicated merchant account is an individual account that is unique to the business. On the other hand, an aggregated merchant account is a shared account for multiple businesses under a single account held by a payment facilitator.
A dedicated merchant account is a safer and more stable solution for businesses but usually involves a more stringent application and underwriting process. It is often much easier to open aggregated merchant accounts, although they are prone to account freezes and fund holds.
While Stripe edged out Braintree in our evaluation, both are good platforms. If you have a small business, the best online payment processor for you is likely the one that is easy to integrate with your existing software and website.
Both Stripe and Braintree often place high on our lists of payment providers. Here are a few:
Stripe vs Braintree Pricing & Contract
Score

3.38 out of 5

3.69 out of 5

Ecommerce Transaction Fees

2.9% + 30 cents

2.59% + 49 cents

Virtual Terminal Transaction Fees

3.4% + 30 cents

2.59% + 49 cents

In-person Transaction Fees

2.7% + 5 cents

2.29% + 9 cents

ACH/Echeck Transaction Fees

0.8% per transaction capped at $5 per transaction

0.75% per transaction capped at $5 per transaction

Invoice Fees

+ 0.4%–0.5%

 

Through third-party integration only

Recurring Billing Fees

+ 0.5%–0.8%

2.59% + 49 cents

International Transaction Fees

+1.5%

+1%

Chargeback fees

$15 (non-refundable)

$15 (non-refundable)

 
Braintree's transaction rates are generally cheaper than Stripe's. The two providers have a few things in common, such as interchange-plus pricing for high-volume sellers, discounted rates for nonprofits, and similar chargeback fees.
However, if you compare their fees for ecommerce, virtual terminal, and in-person payments closely, Stripe is the more affordable option for lower transaction fees. For ecommerce transaction amounts lower than $60, merchants will pay lower fees with Stripe. When using the virtual terminal for transactions lower than $23.50, Stripe charges lower fees. For in-person payments, Stripe has lower fees for amounts below $10.
When it comes to recurring billing and international transactions, Braintree has a clear edge if your only concern is affordability. However, if you need invoicing, Stripe is a better option despite its add-on fees simply because Braintree does not have any native invoicing feature.
Our expert take: Braintree seems to be the winner when it comes to affordability when you look at the rates alone. However, smaller businesses that have lower-value transactions would actually find Stripe to be the better option. If your business has low average transaction amounts and you require invoicing, go for Stripe. On the other hand, if your average transaction amount is much higher and your priority is affordable online rates, then Braintree is more suitable.
Stripe vs Braintree Payment Types
Score*

4.63 out of 5

3.75 out of 5

Ecommerce

Easy integration or with coding

Easy integration or with coding

Invoicing

✓

Third-party integration

Recurring Billing

✓

✓

Virtual Terminal

✓

✓

Payment links

✓

Third-party integration

ACH Processing

✓

✓

International Support

135+ currencies, 47+ countries

130+ currencies, 52+ countries

*These scores did not take into account in-person payment processing capability.
Stripe earns a wide lead against Braintree when it comes to payment types. Simply put, Stripe provides more options for receiving payments. Stripe's invoicing tools make it the better choice for billing and subscriptions. Braintree requires a third-party integration for invoices, but Stripe Invoicing lets you create and send an invoice in minutes with no coding. It also lets you automate payment requests, such as for billing.
Merchants also have a choice of payment options with Stripe, from ACH to Google Pay, and supports any country where Stripe is offered. B2B merchants often use invoicing and ACH payment processing features and Stripe excelled in both criteria, not to mention offering several B2B-specific software integrations. Meanwhile, Braintree only allows ACH payments for US-registered businesses and only in USD to US banks. This limits its usefulness for international invoicing, even with a third-party app.
Another good option for receiving payments with Stripe is through Stripe Checkout, a simple and easy-to-use checkout page that allows numerous customization options. Businesses that do not need a full ecommerce website will find this very useful for accepting payments from customers online.
Braintree has an advantage over Stripe for merchants looking for an easy way to set up loyalty and rewards programs. It offers Braintree Extend, a secure data-sharing feature that powers Yelp Cash Back for rewards and rebates. Braintree Extend can also be used to create seamless integration with other third-party software and provide customers a seamless checkout process without the need for a complex setup.
Another Braintree advantage is its ability to receive Venmo payments and in-person payments through PayPal Zettle. Venmo is a popular peer-to-peer payment app and Zettle is an easy-to-use point-of-sale (POS) app, both also owned by PayPal. On the other hand, Stripe is not capable of accepting Venmo payments, and if you want to receive in-person payments, Stripe Terminal requires some coding or integration.
Our expert take: Stripe offers more payment types than Braintree. If the consideration is available payment types, the only scenario where Braintree is a better option is if your business requires the ability to receive Venmo payments.
Stripe vs Braintree Features
Score

4.63 out of 5

3.19 out of 5

Deposit Speed

Instant Payout: 1% fee

Standard: 2–3 business days

2–3 business days

Chargeback Protection

0.40% per transaction

✓

Chargeback Fee

$15

$15

Fraud Prevention

✓

✓

PCI Compliance

✓

✓

Customer Service

24/7 email, phone, and chat support
Comprehensive knowledge base
Detailed API documentation and FAQs
Premium support add-on purchase

24/7 emergency support
Extended hours: email, phone, and chat support
Support library
Developer documentation

Buy Now, Pay Later

✓

✕

(through PayPal)
Again, Stripe gets an edge over Braintree when it comes to features. It offers instant payouts while Braintree's deposit speed is two to three business days with no instant options. Stripe also offers different buy now, pay later options such as Affirm, Afterpay, Klarna, and Zip, whereas Braintree only accepts BNPL through PayPal.
When it comes to security, you can trust both Stripe and Braintree to ensure highly secure transactions, even across borders. However, Stripe wins this feature by a small margin with online identity verification that's both highly customizable and proprietary so there's no need to pay any additional cost of integrations.
While Stripe and Braintree charge the same amount for chargebacks, Stripe has an add-on fee for chargeback protection but Braintree includes it for free. Other than that, Braintree and Stripe are practically equal. Both have PCI DSS Level 1 compliance and encrypted transactions and offer basic and advanced fraud protection tools—Stripe with machine learning and Braintree with customizable security rules.
Both Stripe and Braintree offer excellent developer tools and offer a wide range of integrations.
Our expert take: Stripe's distinct edge over Braintree are its payout speed, buy now, pay later options, and 24/7 customer support. These features translate to faster access to funds, flexible payment options, and availability of support—all of which are essential for small businesses. When it comes to features, Stripe wins.
Stripe vs Braintree Expert Score
| | | |
| --- | --- | --- |
| Score | 4.69 out of 5 | 3.75 out of 5 |
| Pricing | Affordable option for lower transaction amounts | More affordable for higher transaction amounts |
| Ease of Use | Easy to use and developer-friendly | Developer-friendly |
| User Reviews | Well-known and trusted platform | Less-than-favorable user reviews |
| Integrations | Easy integrations with popular platforms | Easy integrations with popular platforms |
|   | | |
Stripe is the clear winner for ease of use, from help features to user feedback. Both services are developer-centric, but Stripe has more tools that can be used by the layperson such as building an online checkout page. It also offers video tutorials for many of its key tasks. It has 24/7 customer support. Braintree does, too, but by contact form.
Braintree does come out ahead for fewer issues with frozen accounts. An analysis by CardPaymentOptions.com showed it has fewer complaints of held funds than Stripe. This is in part because each merchant has its own account. In addition, it only occasionally creates a reserve fund. However, Braintree is not as responsive as Stripe in responding to complaints.
Our expert take: Overall, we recommend Stripe as an online payment processor over Braintree. It offers more payment types and essential features, is easy to use, and is highly customizable. However, one major advantage of Braintree is it offers a dedicated merchant account. If that's a must for your business, Braintree is more suitable for you.
Methodology—How We Evaluated Stripe and Braintree
We test each online payment processor ourselves to ensure an extensive review of the products. We then compare pricing methods and identify providers that offer zero monthly fees, pay-as-you-go terms, and low transaction rates. Finally, we evaluate each according to various payment processing features, scalability, and ease of use.
The result is our list of the best online and credit card processors. However, we adjust the criteria for specific use cases, such as for different business types and merchant categories. This is why every online payment processor has multiple scores across our site, depending on the use case you are looking for. For this in-depth analysis, we looked closely at Stripe vs Braintree and how they performed.
Click through the tabs below for our overall online payment processor evaluation criteria:
20% of Overall Score
We graded based on monthly fees, online rates, chargebacks, and whether or not you could get volume discounts.
30% of Overall Score
Online payments are more than website checkouts. We looked for invoices, recurring billing, and virtual terminals. We also gave points for stored payments and Level 2 and 3 processing for B2B sales.
25% of Overall Score
This score considered sales tools like customer management features, BNPL, fraud prevention, and developer tools for customizations. We also considered deposit speed, giving the most points for same-day processing and customer service.
25% of Overall Score
Here, we scored based on our own experience of ease of use, plus research into account stability. The number and ease of integrations contributed to this score. Finally, we gave some weight to the input of real-world users as recorded in third-party user review sites like Capterra.
*Percentages of overall score
Bottom Line
In evaluating Braintree vs Stripe, we found Stripe to be better overall. Braintree, though, is also an excellent payment processor. It offers independent merchant accounts, which are more stable and great for established businesses. Its subscription tools surpass Stripe's, and it has the advantage of being a member of the PayPal family.
However, Stripe stands out for multichannel commerce (online and in person) as well as invoicing and billing. Although it only offers an aggregated merchant account, which can have account stability issues, it is good for startups and quick approvals.