PayPal is a standard for online payment processing, with its Zettle POS system great for solopreneurs and small businesses. However, it's far from the only option. There are excellent alternatives (or additions) to PayPal. Some have better rates, offer more stability with a traditional merchant account, or cater to more specific business types.
We evaluated dozens of options to find the top 11 alternatives to PayPal for businesses:
PayPal at a Glance
PayPal at a Glance

What We Like
100 currencies in 200+ markets globally
Excellent online integrations
Zettle POS software
Excellent transaction fees
What's Missing
Complaints of funds holds, frozen accounts
Virtual terminal costs extra
Does not serve high-risk industries
No offline mode
Zettle Pricing
Free basic POS system
Card-present processing fee: 2.29% + 9¢
Keyed-in processing fee: 3.49% + 9¢ per transaction
Card readers: From $29
Terminals: From $249
PayPal Merchant Fees
Invoicing: 3.49% + 49¢
PayPal Checkout: 3.49% + 49¢
American Express payments: 3.5%
QR code transactions: 1.9% – 2.4% + 49¢
Standard credit and debit card payments: 2.99% + 49¢
---
When to Use an Alternative to PayPal
PayPal's versatility as a merchant account, payment gateway, and point of sale makes it a good choice for just about anyone. However, there are times when other services work better.
Square: Best Overall PayPal Alternative
Square

What We Like
Very easy to use
Lots of integrations, add-ons
Great for in-person and online
Free POS, online store, magstripe reader
What's Missing
Higher fees than PayPal
Does not accept PayPal Pay in-person
Limited international scope
Square Pricing
Free basic POS system
Advanced POS system: $60/month
Card-present processing fee: 2.6% + 10¢ per transaction
Keyed-in processing fee: 3.5% + 15¢ per transaction
Card readers: From $49 (first one free)
Terminals: From $299
30-day free trial for Plus plans
Square is the most popular alternative to PayPal because it offers payment processing at a reasonable flat rate, a free POS, and an online store. It also has over 100 integrations for ecommerce, delivery services, accounting, and more. Square's POS is as easy as PayPal's Zettle and has more features. In addition, Square offers a free virtual terminal and invoices with ACH payment processing. PayPal has the advantage of being accepted by more online venues than Square.
Square consistently makes our lists for best merchant services, best credit card processors for nonprofits, best restaurant credit card processing, and others. Its POS system is on our lists for best POS system, best salon POS system, best inventory POS system, best retail POS system … you get the picture. PayPal and its previous POS system, PayPal Here, have made a few of these lists, and as we look more into Zettle, it will likely earn a place in Here's stead.
Square is easy for hobbyists and featured enough for SMBs. It's super-easy to get started with Square. Just sign up for a free account. Then, order the card reader and set up the free POS while it's being delivered. You can accept keyed-in payments right away.
For more on how Square's features stack up to PayPal's, read our in-depth Square vs PayPal comparison.
Stripe: Best PayPal Alternative for Integrations
Stripe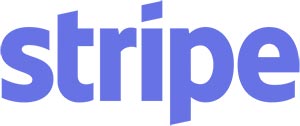 What We Like
Excellent API, SDK, integrations
Flexible platform
24/7 support
What's Missing
No POS
Needs technical knowhow
Higher transaction fees than PayPal
Stripe Pricing
Monthly fee: $0
In-person processing fee: 2.7% + 5¢ per transaction
International cards processing fee: 3.3% + 5¢ per transaction
Online processing fee: 2.9% + 30¢ per transaction
Discounts for volume sales, multi-products, interchange plus
Chargeback fee: $15
Virtual Terminal: $0
Card readers: $59
POS: $299
One of the selling points of PayPal is how easy it is to integrate into your online sales and programs. However, if you need even greater functionality, Stripe is the way to go. Its application programming interface (API) and software development kit (SDK) tools are top-notch and designed to give you a flexible payment processor. Its POS system is designed by FacilePay. It's highly rated but comes with additional processing fees.
When comparing Stripe vs PayPal, Stripe's in-person processing fee is higher, but the online fee is lower. Stripe also works in 35 countries and has a flat fee for that, as opposed to PayPal's country-specific fees. Stripe does not offer as much hardware but is coming out with a new card reader and POS terminal soon.
Getting started with Stripe is easy but does require some technical know-how. You sign up for an account just like with PayPal, but rather than downloading a POS app (like Zettle), you need to create an API or checkout window.
Compare The Big Three: PayPal, Square, and Stripe are so popular as alternatives for each other, we ran a side-by-side-by-side comparison. Learn how they stack up against each other before you make your decision.
Amazon Pay: Best PayPal Alternative for Additional Payment Option
Amazon Pay

What We Like
Trusted by consumers
Mobile-optimized checkout
Sell through Alexa
What's Missing
Long approval process
Funds transfer has a long wait time for new merchants
No POS, mobile POS
Amazon Pay Pricing
Online processing fee: 2.9% + 30¢ per transaction
Alexa processing fee: 4% + 30¢ per transaction
Cross-border: 3.9% + 30¢ (online), 5% + 30¢ (Alexa)
Chargeback fee: $20
One of the biggest selling points of PayPal is that you can add it to any online site as an additional payment method. Now, Amazon can make the same claim with Amazon Pay. You can integrate it into your online store, social selling, or elsewhere and let customers buy your products on your site but with their Amazon accounts. Plus, Amazon Pay lets your customers order using Alexa. How cool is that?
Like PayPal, customers don't need to add any other information. It's all in their Amazon account. This can help customers feel more secure, as their credit card information is not going to yet another online site. Altogether, Amazon Pay beats out PayPal in our list of the best payment gateways.
However, Amazon Pay falls short against PayPal because its approval process takes weeks instead of days, and it lacks a mobile app or POS.
Visit Amazon Pay and apply for an account. It can take up to 30 days for approval. After you are approved, you can put Amazon Pay on your sites and start building an Alexa skill.
Shopify: Best PayPal Alternative for an Online Store
Shopify

What We Like
Reliable
Excellent online store and inventory tools
POS app for in-person sales
What's Missing
Charges for third-party processors
Monthly fee
No offline mode
Shopify Pricing
POS system: $29-$299/month
Card-present processing fee: 2.4%—2.7%
Keyed-in processing fee: starting at 2.4% + 30¢ per transaction
Card readers: From $29
Terminals: From $179
14-day free trial
If you are looking for a stronger online store than PayPal provides, Shopify is a great alternative. This is one of the best and most popular ecommerce solutions on the market and is also on our list of best virtual terminals, best payment apps, and the best POS system for multichannel retailers. Unlike PayPal's Zettle, you have to purchase Shopify's shopping cart/POS plan, which starts at $29 per month. It does include a virtual terminal in the form of its backend ordering system, so when considering that, the basic plan nearly matches what you'd pay with PayPal.
Like PayPal, it's easy to add Shopify to social networks like Facebook or multichannel sales platforms like eBay. Shopify also integrates with dropshipping companies and offers deep discounts on shipping, something PayPal does not do.
One of PayPal's biggest selling points for ecommerce is its one-click buy button. However, Shopify offers a similar solution called Shop Pay that can be added as a one-click checkout option to any Shopify site. Anyone who has a Shopify account (business or customer) can save their checkout information to use across all Shopify sites through Shop Pay.
To get started with Shopify, sign up for an account. There's a free trial. Once you've logged in, you can set up Payments, including Shop Pay.
Payanywhere: Best PayPal Alternative for Restaurants
Payanywhere

What We Like
Free chip card reader
Good for low-ticket sales
Employee scheduling
What's Missing
Complaints about hidden fees
Inactivity fee
Higher processing fees than PayPal
Payanywhere Pricing
Card-present processing fee: 2.69%
Keyed-in processing fee: starting at 3.49% + 19¢ per transaction
Card readers: From $29.95 (first is free)
Terminals: From $9.95 per month
If you have a restaurant, and neither Zettle nor Square appeals to you, try Payanywhere. It offers open tabs, split payments, employee scheduling, and tip functions that make it good for small restaurants. It also has an offline mode, which PayPal Zettle lacks, making it an even better choice for food trucks or food booths. Top that off with next-day deposit of funds earned before 10 p.m.—better than PayPal. It does not have the same breadth of online integrations as PayPal, but the POS system is pretty good, and it integrates with some delivery systems like GRUBBRR.
Payanywhere's free plan has a higher transaction rate than PayPal's, but because it does not add a flat rate, it's actually cheaper for transactions under $22. It also has plans with monthly fees and lower rates. Altogether, decent POS features and low prices earned Payanywhere a spot on our list of the best credit card payment apps.
To sign up for Payanywhere, go to the website and click on Create an Account. You'll answer a few questions about your business, then choose whether you want flat rate or custom pricing. Then, you order your hardware. In the meantime, you can download the app to get started.
Zelle: Best PayPal Alternative for Solopreneurs and Bank-to-Bank Payments
Zelle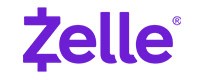 What We Like
Usually free for businesses and consumers
Easy bank transfers
What's Missing
You and your customer must have Zelle
Your bank must have Zelle (or use a debit card)
Zelle Pricing
Fees are determined by your bank, but generally, it's free
One of the great things about PayPal is that it works for peer-to-peer transfers, which many hobbyists, solopreneurs, and small businesses use to get payments. Zelle does the same thing, with an added advantage: It transfers to and from your bank account directly. Both you and your customer must have a Zelle account, but the process is super simple and generally free. (Some banks may charge small businesses to use this feature.)
Zelle is extremely simple. There's no invoicing, no POS. You log in, choose who you're sending money to, set the amount, and send. However, it's a great alternative to ACH transfers (which PayPal cannot process) and e-checks, which PayPal charges a processing fee for.
Zelle is by no means meant to act as a high-volume payment processor, but if you need a free and easy way to accept or send a few payments, it fits the bill.
To use Zelle, either your bank must be enrolled in Zelle, or you will need to attach a Visa or Mastercard debit card to the account. Talk to your bank or go to Zelle and click on Get Started.
iATS: Best PayPal Alternative for Nonprofits
iATS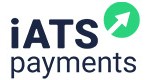 What We Like
No chargeback fees
Accepts ACH payments (PayPal does not)
Integrates with donation-specific software
What's Missing
May demand a contract
Pricing not listed
iATS Pricing
Pricing is not on its website
Reports say 2.49% to 3.2%
Monthly fee
May have an annual contract
PayPal offers deep discounts to nonprofits using its system. However, if you need an alternate option, or want something more focused on the needs of nonprofits, look to iATS. This merchant service works exclusively with nonprofit organizations and can process donations around the world in credit card, ACH, and other methods. Larger charities that use Salesforce will appreciate its integration, Brickwork by iATS, but it also integrates with hundreds of other applications, many of which are charity-centric.
Overall, it did well in our list of the best nonprofit payment processors. However, iATS does not have its own POS; it lets you create online forms you can embed in your website or use as a standalone solution, and you can build a shopping cart with its Aura program. It recently added hosted pages, pre-populated forms, and the ability to let donors cover processing fees.
Unfortunately, iATS does not list its pricing online, like PayPal does. However, we found rates ranging from 2.49% to 3.2%, plus a monthly fee. This is higher than PayPal. Unlike PayPal, it may have an annual contract as well. To get started, go to iATS and fill out the contact form.
2Checkout (Verifone): Best PayPal Alternative for International Sales Online
2Checkout (Verifone)

What We Like
Global scope greater than PayPal
Accepts 45 payment methods
Acts as global merchant of record (highest plan only)
120 ecommerce integrations
What's Missing
Weekly payout
Higher transaction fees than PayPal
No in-person POS software or app
2Checkout Pricing
Monthly fee: $0
Processing fee: 3.5% + 35¢ to 6% + 60¢
Chargeback fee: Varies
Hardware sold by third parties
If international sales are your thing but PayPal isn't, then look at 2Checkout. This global online payment processor has a lot to offer: 120 ecommerce integrations, 45 payment methods, 100 currencies, and 200+ countries. In all, its reach exceeds that of PayPal and earned a spot on our list of the best payment gateways. Add to that the fact that it can act as a merchant of record, handling global VAT and sales taxes for you, something PayPal does not provide.
2Checkout is similar to PayPal in that consumers can get their own accounts. 2Checkout's myAccount feature lets customers put in payment and contact information and view previous transactions, something like PayPal's account feature. One drawback is that it pays out weekly instead of in two days like PayPal.
There's no monthly fee, but the processing fee of 3.5% + 35 cents to 6% + 60 cents is higher than PayPal's. You can sign up for free to one of its plans or contact sales about custom pricing. You can then start integrating 2Checkout into your ecommerce software.
QuickBooks Payments: Best PayPal Alternative for B2B and Freelancing
QuickBooks Payments

What We Like
Easy invoicing
QuickBooks integrated
Mobile POS
What's Missing
Must have QuickBooks
No online store
Customer support not great
QuickBooks Pricing
Monthly fee: $15–$150 (for QuickBooks)
In-person processing fee: 2.4% + 25¢ per transaction
Keyed-in processing fee: starting at 3.4% + 25¢ per transaction
Discounted rates for high volume
Card readers: From $49
Terminals: From $119 for stand (iPad not included)
30-day free trial
PayPal offers free invoicing and integrates with QuickBooks, but if you are a freelancer that sells items and works under contract, or do B2B sales that primarily involve invoices, then QuickBooks is a strong alternative. There is a monthly fee because you must be a QuickBooks user to use Payments. However, you get the accounting software, which integrates almost as widely as PayPal. The transaction fees are close to PayPal's, and if you regularly process over $7,500 a month, you can apply for a discount of up to 40% per transaction
QuickBooks also lets you deposit money into different accounts. You can set up recurring payments and get notified when an invoice is paid. It also has a highly rated mobile app for selling products in person. Overall, QuickBooks Payments is one of our favorite credit card payment apps, and is also on our list for the best B2B solutions.
Start by signing up for a QuickBooks account. There is a free trial. Then apply for QuickBooks Payments.
Payment Depot: Best PayPal Alternative for High-Volume Sales
Payment Depot

What We Like
Interchange-plus fees
Includes POS, virtual terminal, mobile app
24/7 phone support
What's Missing
Monthly fee
Not good if you process under $10,000 per month
US-only
Payment Depot Pricing
Monthly fee: $49-$199
Transaction Fee: interchange + 5¢ – interchange + 15¢
Chargeback fee: $15
90-day money-back guarantee
PayPal's rates can add up fast if you do brisk or high-ticket sales. If you generate over $10,000 in credit card transactions per month, then Payment Depot could save you money. It tops our list of the cheapest merchant services. Its pricing differs from PayPal in that it charges a monthly membership fee but has low, interchange-plus rates.
Payment Depot gives you a free virtual terminal and, in some cases, free POS terminals. It uses the SwipeSimple app for mobile sales and sells the mobile reader for $99. SwipeSimple is more basic than PayPal Zettle but lets you take payments and calculate taxes or discounts and has inventory tracking. It has excellent reviews for both Android and iOS.
Payment Depot is only available for US merchants, and you must apply and get approval to join. You can talk to sales or fill out the application online. To make it easier, be sure you have your business information, including EIN/federal tax ID number and a voided check ready. Approval usually takes 24 hours.
Payment Cloud: Best PayPal Alternative for High-Risk Merchants
Payment Cloud

What We Like
Handles medium- and high-risk
Few complaints of frozen funds
Highly praised for customer support
What's Missing
Fees not disclosed
No mobile app
No POS system
Payment Cloud Pricing
Processing fees: Undisclosed—PaymentCloud determines monthly fees and transaction rates on a case-by-case basis.
Hardware fees: Varies—PaymentCloud offers multiple systems for several manufacturers.
Software fees: Varies—PaymentCloud integrates with multiple POS and virtual terminals.
Chargeback fee: $25
PayPal does not normally support high-risk businesses and has a reputation for canceling accounts or freezing funds for suspect transactions. If you are in a medium- or high-risk business, such as CBD sales, liquor stores, or pawn shops, then PaymentCloud is a great alternative. It's our top choice for high-risk merchant accounts and integrates with online stores and POS applications, but, unlike PayPal, does not have a mobile app or POS of its own. You can send invoices through its Paysley app.
What it does have is excellent security, chargeback protection, and customer service. Despite the kind of industries it serves, there are few complaints about canceled accounts or held funds. This could be because of its diligent approval process. When you sign up, it can take several days to get approved. Fill out the form on the webpage to get started.
Bottom Line
PayPal is a hugely popular payment processor for international, online, and even in-person payment processing. However, it's not your only option, and in some cases, may not even be your best option. The payment processors listed here each have some features in common with PayPal as well as their own strengths. Any of these can be a suitable alternative—or can be used in conjunction with PayPal.
Square is our choice for the overall best PayPal alternative because it's so versatile. Solopreneurs and hobbyists can use it with a magstripe reader and free mobile POS, but it offers features for running a busy store, restaurant, or salon with an online store on the side. Visit Square to get your free account and get started.
You May Also Like …