PayPal is practically a standard for accepting online payments, but it's by far not the only method for sending money between businesses or peers. Other payment services provide similar functions, plus additional tools. Some have lower rates, while others offer greater fraud protection. We examined the most popular PayPal alternatives and came up with 10 of the best for different needs.
| Payment Service | Best For |
| --- | --- |
| | Best overall PayPal alternative |
| | Peer-to-peer money transfers or SMBs wanting to take advantage of Venmo's social media network for promotion |
| | Individuals or businesses wanting a free method to send or receive money electronically |
| | Ecommerce and online businesses |
| | Merchants who specialize in B2B sales |
| | Businesses wanting a comprehensive online payment system that includes PayPal |
| | Online sellers needing a comprehensive shopping cart software |
| | Businesses processing over $10,000 monthly looking for lower processing fees |
| | International businesses needing a comprehensive payment solution |
| | High-volume businesses needing invoicing, recurring billing, or virtual terminal solutions |
| | Individuals and small businesses wanting bank-to-bank transfers |
When to Use an Alternative to PayPal
PayPal is great for increasing conversion rates at online checkouts. It's also a handy mobile payments app for occasional sales (like at a farmers market, for example) and an invoicing tool used by freelance service providers.
However, PayPal is not the best solution for brick-and-mortar businesses or anyone processing more than a few thousand dollars per month in-person. PayPal has limits for the POS app, and if you go over, your account is subject to holds—meaning funds from your sales may not be available when you need them. Account freezes and holds are the biggest reasons people search out a PayPal alternative. Plus, once you are processing $5,000–$10,000+ per month, you can find much lower rates with another provider.
Square: Best PayPal Alternative

Square is the best alternative payment system for PayPal because it's extremely versatile. Whether you're a hobbyist who sells at craft fairs or a brick-and-mortar business, Square can accommodate your needs. It works for online systems too.
Square works with physical or digital purchases, payment for services, invoicing, and recurring bills, such as for subscriptions. It can process credit cards and works with PayPal. It provides fraud alert and chargeback protection. Square offers a comprehensive POS system free for setting up your payment system or online store. Further, Square has business assistance in the form of loans, payroll, and cash-flow tools.
It offers a free magstripe reader you can plug into your phone to use with the mobile app. There's no deduction for nonprofits, however.
| Square Strengths | Square Weaknesses |
| --- | --- |
| Excellent POS system included free | No peer-to-peer transfers |
| Offers business assistance | No deductions for nonprofits |
Pricing: Square charges 2.6% + 10 cents per in-person transaction for every tapped, dipped, and swiped payment and 3.5% + 15 cents per Card-on-File transaction.
Setup: Setting up is easy. Click "Get Started," fill in the information, and agree to the terms. Square sends you a free magstripe reader immediately, and you can sign in and begin building your POS system.
Venmo: Best Peer-to-Peer Alternative for PayPal

Venmo is a peer-to-peer money transfer app that has some applicability to businesses. Users can transfer money to friends and family or make online purchases for free or 3% of the amount if using a credit card to fund the transfer.
Users can split payments, even doing it later. This can be an advantage for restaurants, who then don't need to tally separate checks. Venmo also lets users pay in-app for online purchases through PayPal, and it tracks what they've bought. This can be an advantage to you in that your information is on hand if the customer wants to make another purchase.
Venmo has a unique advantage over PayPal and other payment alternatives we considered in that it offers social media interaction. Thus, accepting Venmo as a payment system increases the chance that people will talk about your products and services to friends and family who also use the app.
Though Venmo has traditionally operated as only a peer-to-peer payment platform, it has recently rolled out Venmo for Business, which allows businesses to create a profile and accept payments for a low 1.9% + 10 cents transaction fee. Businesses can also create QR codes through Venmo for easy contactless payments.
| Venmo Strengths | Venmo Weaknesses |
| --- | --- |
| Social media promotion on Venmo app | Does not process other types of payments |
| Low transaction fees | 100% app-based or online; no options for chip or swipe payments |
| | Owned by PayPal |
Pricing: It's free to set up a Venmo for Business profile. Transaction fees are 1.9% + 10 cents.
Setup: To use Venmo, register on its website, then for online sales, activate Venmo in Braintree or PayPal.
Google Pay: Best PayPal Alternative for Digital Wallets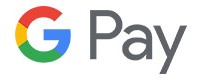 Think of Google Pay (or G Pay) like Apple Wallet or Apple Pay. It's an easy alternative to PayPal for making payments and worth enrolling in to offer your customers as an option, but alone, it is not sufficient for a payment platform except for solopreneurs or very small businesses.
Google Pay goes beyond payment plans, however. With the Google Pay API for Passes, it can manage and promote your loyalty programs, gift cards, offers, tickets, and more. You can send location-based notifications, real-time updates, and messages to engage customers beyond the sale.
Google Pay integrates with most payment platforms and ecommerce platforms like BigCommerce, Magento, Shopify, and WooCommerce. It also integrates with eight POS systems, including Clover and Verifone, for tap payments.
| Google Pay Strengths | Google Pay Weaknesses |
| --- | --- |
| Free | Does not process credit cards |
| Manages loyalty and other programs for you | Does not offer gateway, POS |
Pricing: Free
Setup: Get a Google Pay account and set up your API. Documentation is on the website.
Stripe: Best PayPal Alternative for Online Payments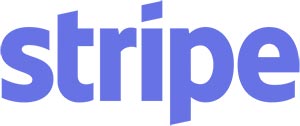 Stripe processes payments for online and mobile transactions. It can be added to any website or online store and customized as needed. If you need in-store payment processing, then Stripe Terminal can integrate with your POS system.
Stripe works for indie users and small- and medium-sized businesses. It processes payment for physical and digital goods, plus allows for invoices and recurring payments. You can even schedule reminders for your customers.
Stripe Checkout supports 25 languages and 135 currencies, and it shows you the payment methods most likely to improve your conversion rates, which helps you increase profits. Further, it can update saved card information when a customer gets a new card, a great help for recurring payments.
| Stripe Strengths | Stripe Weaknesses |
| --- | --- |
| Handles recurring payments | No POS system |
| Updates credit card information for saved cards | Does not process PayPal payments |
Pricing: 2.9% + 30 cents per transaction
Setup: Sign up, use Stripe's hosted payment page, then embed a payment page, or use their API to integrate into your existing POS or shopping cart system. Stripe integrates with most ecommerce platforms.
Dharma: Best PayPal Alternative for B2B Sales

Dharma offers a payment alternative to PayPal that handles credit card and other transactions but is better for SMBs rather than solopreneurs. It stands out from others in that it actively looks for ways to help you reduce your interchange fees if you are a B2B business or process over $100,000 per month.
All accounts include access to MC Merchant, which contains a virtual terminal and mobile app.
Dharma also sells Clover POS system hardware; and with it, you can handle tip adjustments and chip + PIN transactions, making it a good choice for services and restaurants. It partners with Kabbage for small business loans, offers tax prep help, and can set up a loyalty program for you.
Dharma charges a $20 per month fee, plus a very low add-on rate to the interchange fee. It claims to reduce costs for merchants. B2B merchants can get the B2B App for $20 a month, which automatically seeks the best interchange rates for individual transactions.

| Dharma Strengths | Dharma Weaknesses |
| --- | --- |
| May get you lower interchange rates, reducing your overall cost of processing | Not for peer-to-peer or solopreneurs |
| Has a B2B program | Add on-charges for some features |
Pricing:
Storefront payments: $20 per month, plus 0.15% + 7 cents + interchange per transaction
Virtual payments: $20 per month, plus 0.20% + 10 cents + interchange per transaction
ACH payments: $25 per month, plus 40 cents per transaction
Some extra features require monthly fees:
Invoice and recurring payments app: $10 per month.
Business insights: $10 per month
Automatic account updating: $25 per month
Online ordering: $49 per month
Setup: Go to Dharma's website to apply for an account. Dharma primarily works with established, low-risk businesses that process over $10,000 monthly.
Learn more about Dharma in our review.
Braintree: Best PayPal Alternative for Comprehensive Payment System

Braintree is a PayPal service that goes beyond PayPal and thus earns a spot on our list as a PayPal alternative for accepting payments. Braintree accepts PayPal, Venmo (US only), Apple Pay, Google Pay, ACH, EPS, Giropay, and more, plus credit cards.
Braintree handles online and mobile payments, plus recurring payments and invoicing. It does not offer hardware but integrates with most enterprise platforms, plus analytics services, billing applications, and other merchant tools. It uses 3D Secure 2.0 for fraud prevention (an industry standard) and can integrate with Kount Custom and Fraud Protection for chargeback management. Like only a few services on our list, it can automatically update changes to card details.
Braintree offers additional services to help you grow your business, streamline operations, and increase conversions. It has international reach, although some services may be limited to the US and Canada.
| Braintree Strengths | Braintree Weaknesses |
| --- | --- |
| International reach | More complex interface; not the best for casual users |
| Reduced rates for nonprofits | Owned by PayPal |
Pricing: Below is the pricing for transactions. There are additional charges for fraud protection and account updates. It also has reduced rates for nonprofits.
2.9% + 30 cents per transaction for credit cards and Venmo
PayPal is free
0.75% per ACH transaction with a maximum of $5
15 cents per transaction for American Express if you have an American Express account
+ 0.1% per transaction for international payments
Setup: You'll need to integrate your merchant account or get one from Braintree. Braintree will then act as your payment gateway. It offers several other products to make payment processing easier.
Shopify: Best PayPal Alternative for Ecommerce

Shopify is a leading ecommerce and shopping cart software that also offers a POS version for in-store setups. It provides an excellent alternative to PayPal if you need ecommerce software specifically for online sales but also has a POS system for in-store sales and a chip reader for collecting payments via a mobile app. The chip reader is good in the US and Canada only.
Shopify can also process credit cards, Apple Pay, Amazon Pay, PayPal, and Google Pay, making it a versatile payment system. It offers fraud protection via 3D Secure checkouts and reimburses US and Canadian customers for fraudulent chargebacks. However, it only works on Shopify itself, which limits those who use other systems or don't need such a complex shopping cart.
| Shopify Strengths | Shopify Weaknesses |
| --- | --- |
| Set up your store and activate Shopify Pay with a click | Recurring payments require an add-on |
| Robust online shopping cart and POS system | No peer-to-peer transfers |
Pricing: Depends on the plan you have. There's a 14-day free trial. Fraud protection is extra.
Shopify Lite: Add products to a website and accept credit card payments for $9 per month
Basic Shopify: $29 per month for the software, with 2.9% + 30 cents per online transaction, 2.7% per in-person transaction, 2% additional fee for other providers
Shopify: $79 per month for the software, with 2.6% + 30 cents per online transaction, 2.5% per in-person transaction, 1% additional fee for other providers
Advanced Shopify: $299 per month for the software, with 2.4% + 30 cents per online transaction, 2.4% per in-person transaction, 0.5% additional fee for other providers
Shopify POS Lite: Included in plans above
Shopify POS Pro: $89 per month per location, with 2.6% + 30 cents per online transaction, 2.5% per in-person transaction, 1% additional fee for other providers
Setup: Shopify Payments comes with every plan; you just need to turn it on. Pick the plan that best fits you and sign up for the free trial. If you already have Shopify, then log in to set up Shopify Payments.
Read our Payment Depot review to learn more
Payment Depot: Best PayPal Alternative for Cheaper Rates

Payment Depot offers a wholesale subscription pricing model that is one of the cheapest credit card processing options for growing businesses. Unlike Square and a few other options on this list, Payment Depot does have an application and approval process. The company generally works with established businesses processing over $5,000 monthly, but we find you get the best value once you cross the $10,000 per month threshold.
Payment Depot is a great value for most businesses because the transaction fees are very low, and one membership includes online, mobile, virtual terminal, and POS processing. By contrast, many other processing companies charge higher or additional fees for online transactions.
| Payment Depot Strengths | Payment Depot Weaknesses |
| --- | --- |
| Wholesale pricing model | Monthly fee |
| All-in-one membership | Not a good fit for individuals or occasional sellers |
Pricing: Payment Depot offers four membership options depending on the size of your business.
Basic: $49 per month, 15 cents plus interchange fees per transaction. Process up to $25,000 monthly with this plan.
Popular: $79 per month, 10 cents plus interchange fees per transaction. Includes a free terminal. Process up to $75,000 monthly with this plan.
Premier: $99 per month, 7 cents plus interchange fees per transaction. Includes a free smart terminal or premium payment gateway and breach protection. Process up to $150,000 monthly with this plan.
Unlimited: $199 per month, 5 cents plus interchange fees per transaction. Includes a free Clover Mini, premium gateway, breach protection, and a dedicated account manager. There are no processing limits with this plan.
Setup: Payment Depot requires an application and approval process, though if approved, the whole process should not take longer than a few days. Payment Depot is best for established, low-risk businesses.
2Checkout: Best PayPal Alternative for Global Sales

2Checkout handles transactions in over 200 countries and over 45 payment methods, with over 30 languages and 100 currency displays. Thus, it's a great PayPal alternative for international businesses.
2Checkout offers three plans, which integrate with over 120 shopping carts. 2Sell works for any product and includes features for recurring billing. 2Subscribe has extra tools to manage subscription renewals and upgrades and provides analytics. 2Monetize is a full commerce solution for digital goods and includes 2Subscribe's functions.
2Checkout has fraud protection. It also acts as the merchant of record and takes care of global payment processing, sales tax management, invoicing, compliance, local entities, and more, allowing you to concentrate on your products and marketing. It offers additional programs for improving conversion rates, complex subscription management, renewals, channel distribution, and premium technical support.
| 2Checkout Strengths | 2Checkout Weaknesses |
| --- | --- |
| Global reach | No peer-to-peer transfers |
| Handles tax management, local compliances | More expensive than most options on our list |
Pricing: Pricing varies by program:
2Sell: 3.5% + 35 cents per transaction (in-person)
2Subscribe: 4.5% + 45 cents per transaction (subscriptions)
2Monetize: 6.0% + 0.60 cents per transaction (online)
Setup: Click the plan you're interested in to sign up for free. You are charged when you make your first sale.
Stax by Fattmerchant: Best PayPal Alternative for High Volume Invoicing and Virtual Terminal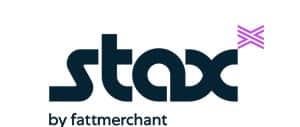 If your business does heavy credit card sales or online sales or has predominantly high-ticket items, then you may find some of the services on our list expensive. Stax by Fattmerchant takes a different approach to payment processing. Rather than charging a high percentage per transaction, like PayPal, Stax by Fattmerchant's pricing model is similar to Payment Depot.
It charges a monthly fee and a small flat amount per transaction, plus the direct interchange fee imposed by credit cards. It claims that merchants switching to their program see an average of $513 in savings per month.
Stax by Fattmerchant connects to shopping carts, payment gateways, and other programs like QuickBooks. It accepts mobile payments with Android and iOS. In addition, it has a simple pre-designed shopping cart tool you can put onto your website. This tool can handle subscriptions and recurring payments, as well as one-time sale of goods. It sells hardware as well, if you need an in-person solution.
Stax by Fattmerchant has fraud and chargeback protection and business analytics. If you need more than one account, it offers multi-account discounts. Though Stax by Fattmerchant has a high monthly fee, its proprietary software for invoicing, shopping cart, customer management, and more make it a good value for high-volume sellers.
| Stax by Fattmerchant Strengths | Stax by Fattmerchant Weaknesses |
| --- | --- |
| Integration with POS, CRM, QuickBooks, and other systems | No peer-to-peer payments |
| Chat, email, and phone support | Must process over $10,000 per month |
Pricing: Fattmerhcant has two plan options:
$99 per month, 8 cents plus interchange fees per transaction
$199 per month, 6 cents plus interchange fees per transaction. This plan is for if you have over $500,000 in transactions annually.
If you need virtual or keyed payments, that may require a separate or additional membership fee.
Setup: You can start with a free assessment of how much you might be able to save. Then, the sales team will lead you through signing up and implementing the program.
Read Stax by Fattmerchant reviews and pricing
Zelle: Best PayPal Alternative for ACH Transfers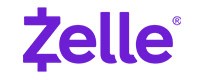 Like Venmo, Zelle is a peer-to-peer payment alternative to PayPal, but it only works for bank-to-bank transfers. Thus, it's quickly replacing checks, ACH payments, and wire transfers. Both users must have a Zelle account; so alone, it is not enough for a business to use for accepting payments, except for solopreneurs or hobbyists.
Zelle is still very basic, and while it may be worth exploring as an alternative to PayPal, it is not a replacement for more robust options that encompass other types of payments.
| Zelle Strengths | Zelle Weaknesses |
| --- | --- |
| Free to use | Does not handle credit card payments |
| Easy to get bank-to-bank payments | Peer-to-peer only |
Pricing: Completely free
Setup: Both you and your customer must sign up for Zelle accounts through your individual banks.
Bottom Line
Although PayPal is a global leader for online payments, it's not the only option, either for peer-to-peer transactions, solopreneurs, or businesses. Many payment processors are excellent alternatives. Even if you want the flexibility of accepting PayPal payments, many alternative processors offer that option in addition to other payment types. Some also offer additional services, from POS systems to business services.
Square ranks as the best overall PayPal alternative because of its versatility. Solopreneurs can use the free magstripe reader and mobile app, while physical stores can use the complete POS system for in-store and online sales. Visit Square to create your free account.
You May Also Like…