How to Create a TikTok Marketing Strategy (+ Examples)
The meteoric rise of TikTok has been hard to miss, and marketing on TikTok offers a plethora of benefits. Users are highly engaged and authentic, it's a versatile medium that can support different types of marketing campaigns, and it's popular (TikTok is the most downloaded social media app right now).
Keep reading to learn how to build a TikTok marketing strategy for your small business and see great examples of TikTok brand strategies in action.
TikTok Marketing Overview
TikTok is the short-form video-sharing app favored by Gen Zs to post the newest dance craze video. But it's also become a lucrative marketing platform, especially for small businesses. Because of the nature of the content on the app, TikTok creates a sense of authenticity unmatched by other social media platforms, which in turn increases brand affinity and credibility with target audiences.
For example, "day in the life" or "get ready with me"-type videos are rife on the platform, which are proven to be effective at engaging with many audiences. Brands can use this to form close relations with their target audience (and many already do). But that's not all—here are some other effective objectives with marketing on TikTok:
Increasing your online brand presence
Reaching niche audiences
Building stronger online relationships with customers
Promoting your business in a way that feels organic and authentic (e.g., behind the scenes, how-to demos, or unpacking videos)
Encouraging sales by offering discounts
Like with any other social media platform, TikTok marketing campaigns fall under two categories: organic content and paid social ads. For best results in any TikTok marketing strategy, use a combination of both. Below are examples of organic and paid marketing content from brands on TikTok.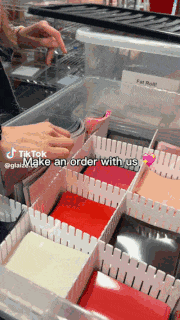 ---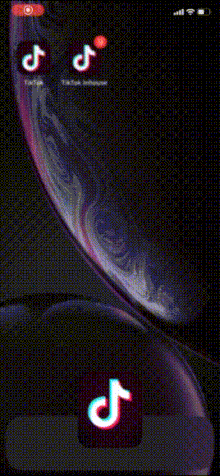 ---
You can even use TikTok to solicit user-generated content. In fact, it's one of the best platforms for getting authentic, unfiltered user feedback and reviews of your brand, products, or services.
Now that you know what TikTok marketing is and how it can help your business, follow the steps below on how to use TikTok for marketing effectively. This guide helps you navigate the countless opportunities for marketing on TikTok and maximizes your chances of reaching your goals.
1. Define Your Objectives
The first step in developing an effective social media plan for any channel is to define your objectives. These should guide your campaigns, from the audience you target to the type of content you'll post. At the outset, your marketing objectives don't need to be too specific—they can be a general overview of the outcomes you want your brand to achieve most.
Some of the most effective marketing objectives on TikTok are growing brand awareness, building engaged online communities, sourcing customer reviews or user-generated content, or increasing sales via promos. Listing your marketing objectives gives you a clear view of what other steps you'll need to accomplish in your TikTok campaign.
2. Create a TikTok Account & Do Research
Once you've defined your main marketing objectives, the next step in your TikTok social media strategy is to create a TikTok Business account and do some research on the platform. Familiarizing yourself with the platform is essential, as it gives you a real, "on-ground" feel of the type of content that resonates, how audiences respond, and more.
There are two particular areas to focus your research on:
Your target audience: If you already have a defined customer persona, you'll need to research how your target audience behaves on TikTok, their content preferences, the hashtags they're most active on, the days and times they're most active on the platform, and basic demographics like age, gender, location, and so on.
Your competitors: You likely won't be the only business marketing on TikTok to your target audience—chances are, there are dozens of other businesses all vying for the same limited attention. Therefore, one way to build a better TikTok social media marketing strategy is to research competitors on the platform, including organic content and ads, for insights into how to stand out from them and reach your audience best.
At this stage, try some sample posts on your TikTok account to "warm up" your profile and test some content types to see what fares best for your brand. And, you can also start slowly growing your follower base.
3. Set Measurable Goals
After conducting your initial research, you're ready to start setting specific and measurable goals for your TikTok marketing strategy. Based on your defined objectives, set smaller, measurable goals under each main objective, and add key performance indicators (KPIs) to help evaluate your strategy's success later on.
Here are some examples of measurable goals for a TikTok marketing strategy:
Main objective: Build an engaged online community

Measurable goals:

Garner 1,000 followers by the end of Q1
Have an average engagement rate of 1% or more by the end of Q2
Having clear, measurable goals helps keep your overall campaign on track and ensure that you use the right methods in growing your brand's TikTok presence.
4. Brainstorm & Plan TikTok Content
The next step after setting your goals clearly is to plan your TikTok content. Your creative juices can flow as you brainstorm content while still being anchored by your goals, objectives, and the data gathered from your earlier research. Using these guidelines, think up TikTok content that highlights what makes your brand unique and meets your goals and objectives.
The content possibilities on TikTok are nearly endless, which is one of the platform's most unique traits. With video, nearly anything is possible. However, there are a few tried-and-true TikTok content types that many brands find effective.
---
---
Similar to behind-the-scenes content, day-in-the-life videos also give customers an inside look at your business and help foster authenticity and trust. However, rather than focusing on the making of a product, they follow a typical day in the life of an employee of your business—for example, a designer in an indie fashion boutique. These videos put a face behind your brand and make you more approachable to audiences.
---
---
One of video's most obvious advantages over text or images is that it supports moving images and audio—which means it's the best platform for presenting showcase-worthy locations. If you have a well-designed location as one of your unique selling points (for example, if you own a concept cafe or a bed & breakfast), posting a location tour is one of the best TikTok marketing strategies.
---
UGC is one of the most effective ways to grow a community on social media, and TikTok is no exception. If you have followers who have created TikToks featuring your product or even just speaking about it, sharing them on your own profile is an easy way to show gratitude and boost your social proof and overall credibility. Of course, be sure to ask permission first before uploading others' content and tag the creator in your post.
---
While this leans more into paid strategies, influencer collaborations are a great option if your objective for marketing on TikTok is to increase sales. TikTok is a steadily growing platform for influencers of all tiers, so for best results, partner with a micro- or nano-influencer with strong relationships with your target customers. Not only are they more targeted, but they'll likely have much lower rates.
---
LIVE videos are also a new possibility on TikTok, where you can interact with your followers in real time and receive gifts. It's overall a great way to foster close connections with your followers and build an even more engaged online community. Keep in mind, though, that there is a 1,000-follower minimum for doing LIVE videos, so you'll need to hit that milestone first before unlocking this feature.
---
The TikTok post examples above are only a small sample of the content you can create on the app. And of course, always remember to strategize each type of content to ensure it's geared to help you reach your goals. For instance, day-in-the-life videos are great for growing awareness and increasing audience engagement, while influencer collaborations are more effective if your objective is to increase sales.
Once you've identified the type of video content you'll be publishing on your TikTok account, the next step is to plan them out strategically. The best way to do this is via a content calendar, where you can lay out all your content along with the dates and times you'll publish them, among other details.
Pro tip: For a smarter social media content calendar fully equipped with scheduling and analytics, Later has all the right tools. Plan and publish your TikToks (and other social media content) and monitor your mentions, engagements, and more, all in one platform.
5. Produce & Post Your Content
Once you have a content plan, the next step is to produce and publish to your account. There is no right or wrong way to make videos on TikTok, but the main key is to let your brand's uniqueness and personality shine and keep your videos engaging and bite-sized.
TikTok as a platform has thrived on authenticity and embracing unique personalities, so don't worry too much about producing ultra-professional, high-shine videos. This is the platform where audiences want to get to know the real you. This is also why doing research on the platform beforehand is crucial, as it gives you a real feel of the kind of content that's prevalent.
All that said, here are a few tips and best practices to follow when producing your TikTok video:
Shoot vertically: This is a given. TikTok is an inherently vertical-video (9:16 aspect ratio) app, so make sure all your videos fit into that frame. In fact, studies have found that vertical videos are up to 187% more likely to be viewed than square videos. An easy way to do this is to shoot with a smartphone with a high-quality camera.
Invest in good lighting and sound: Good videos, even TikTok videos, require good sound and lighting, so if you have a long-term TikTok strategy in mind, it's best to invest in quality sound and lighting equipment. A good omnidirectional or lapel microphone and a ring light are popular and effective options, and relatively inexpensive.
Use TikTok filters and effects: TikTok is a unique platform with many fun and creative features, so it's best to go with the flow and use them to your advantage. Use TikTok's filters, text effects, and transitions in your videos, and have fun with them—but of course, don't go overboard and always stay on-brand.
Follow (appropriate) trends: Viral trends are another trait TikTok is best known for, and when done right, they can put your brand in front of many audiences. Keep watch on up-and-coming trends on TikTok, and if they fit your brand's personality and target audience—and of course, aren't inappropriate—go ahead and put your brand's spin on them.
After you've produced your content, you'll then schedule and publish it on your account. On a TikTok Business or Creator account, you can schedule TikToks up to 15 days beforehand, or you can use a separate scheduling platform. When posting, be sure to write a good caption that speaks to your brand personality (it's best to have them prepared beforehand) and add appropriate hashtags.
6. Track Your Progress
To know whether your efforts are paying off, it's necessary for your TikTok marketing strategy to continually track your progress by measuring your content's results and analytics. After your content is live, monitor your numbers such as views, engagements, and so on, and evaluate them according to your goals and key performance indicators (KPIs).
This will help you know if your content, hashtags, caption tone, and overall methods are working for your brand, and determine new ones if necessary. You can find your analytics under the "Analytics" section of your TikTok app. Here are some of the key metrics to take note of:
Video views
Profile views
Likes, comments, and shares
Traffic sources
Total play time/average watch time
Follower count, growth, and gender
Top follower territory and active hours
If you use a third-party platform like Later or Hootsuite, you'll also find additional in-depth analytics like more precise audience demographics, hourly follower activity, and more. Learn more about the tools you can use in our guide to the best social media marketing tools for small businesses.
7. Explore Paid Ads
The above steps are a good starting point for building a solid TikTok strategy for brands. However, another feature you'll want to look into to strengthen your marketing on TikTok even further are paid ads. Like any other social media platform, TikTok has tools for creating ads that range from regular video ads for gaining visibility to in-app shopping to boost sales.
Here are the types of paid ads you can create on TikTok:
In-feed ads: These are straightforward video ads that appear on users' feeds from your account and have a small "Sponsored" label. They're most effective for gaining visibility and brand awareness.
Promote ads: These function similarly to boosted content on Facebook and LinkedIn. They're essentially regular content that you can pay to promote even further, and come with call-to-action (CTA) buttons like "Learn more" and "Shop now." This makes them a good option for leading traffic to a separate landing page.
Spark ads: Spark ads are similar to Promote ads, except they allow you to use TikToks from other accounts—for example, those that mention your brand—with their permission, of course. These are also most effective for brand awareness.
Video shopping ads: Video shopping ads allow users to shop from your online store directly from TikTok. Your ads will appear with a link to the product landing page of the product you're advertising.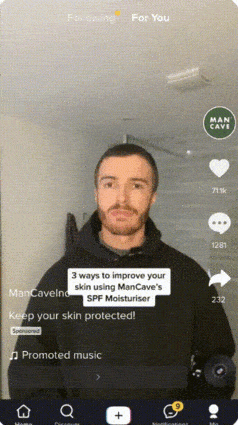 TikTok has many tools and features to help grow your business' presence on social channels. The best TikTok marketing strategies use a combination of both organic and paid tactics to reach target objectives successfully.
Pros & Cons of TikTok Marketing for Small Businesses
TikTok may be having its moment in the sun, but it's important to remember that it has its share of drawbacks too. For example, since it's an all-visual platform, TikTok is only effective if you have visually interesting content to share and a target audience that uses the app. Otherwise, your results could be less than satisfactory.
Here are some of the biggest pros and cons of marketing on TikTok:
PROS

CONS

TikTok has one of the widest user bases worldwide, with over 1 billion active users—more than Twitter and Pinterest combined.
It only supports video content, which can be labor-intensive to produce and not the best medium for complex information.
U.S. TikTok users spend 12% more time engaging with TikTok content than Facebook or Instagram in 2023.
You'll need to post frequently: Statistics show that the most effective TikTok posting frequency is 1-4 times per day.
TikTok users are 1.4x more likely to purchase from a brand they found on the platform than other apps.
Wide user base means the platform can be saturated and therefore more difficult to reach your target audience.
TikTok ads in the U.S. produce up to 96% higher ROAS (return on ad spend) than other digital platforms, according to studies.
Trends move quicker on TikTok than most other platforms, so it can be difficult to constantly adapt your TikTok posting strategy.
Who TikTok Marketing Is Best For
TikTok marketing is unique both in content and user demographic, so there are certain businesses it's better suited for than others. An obvious one is that TikTok's user base skews mostly younger, so you might want to steer clear if your generational marketing strategy is geared toward older age groups.
Here are more businesses that would benefit most from TikTok marketing:
Brands with a high visual value: TikTok's defining trait is its short-form vertical video format, which naturally lends itself to brands with a high visual appeal, such as creatives or retail brands with visually attractive branding or products. There's a reason fashion, skincare, jewelry, and other similar brands are so prevalent on the platform—they have an easy visual appeal that instantly captures attention.
Brands with a Gen Z or Millennial target audience: The majority of TikTok users are on the younger side, with over 47% of its user base under the age of 29 (aka Gen Z and Millennials). This means you have a higher chance of finding success if your business' target demographic is within those ages.
Direct-to-consumer (D2C) ecommerce brands: Because TikTok fosters such close customer relationships and interactions between brands and customers, it's an excellent fit for D2C ecommerce brands. Users can easily access your store's product page directly from the app for seamless transactions.
Indie artists and creatives: Similar to other businesses with high visual value, independent artists and DIY creatives (for jewelry marketing or crafters like crochet artists, for example) can also benefit from TikTok, as this line of work fits naturally into popular content types on TikTok, such as day-in-the-life or behind-the-scenes videos.
Brands with a fun, quirky brand personality: TikTok is built on fun, originality, and authenticity, and it's one of the best platforms for establishing your brand—especially if its personality runs along those lines. TikTok users come to the app for entertainment and lighthearted content, so any business with the same brand voice and personality is an excellent fit.
4 Brands With a Great TikTok Marketing Strategy
TikTok is so one-of-a-kind as a platform that it can seem like there's a certain "secret sauce" to get your strategy right. But really, it's just a combination of research and planning, continuous testing, creativity, and authenticity. That said, there are a few brands that have found the just-right approach in their TikTok marketing strategies—here are some of the best examples of brand marketing we found.
1. Duolingo
Who could have guessed that a language-learning app with an owl as its logo would become such a beloved internet icon? That's all thanks to Duolingo's superb TikTok brand strategy that fully embraces the app's quirky humor and the internet's collective recognition of its brand. The Duolingo account consistently posts humorous videos featuring its owl mascot as the face of the brand, putting its own spin on popular trends.
2. Youthforia
We've mentioned above how retail, especially the likes of beauty and skincare brands, are a shoo-in for TikTok because of their inherently visual nature, and makeup brand Youthforia is an excellent example of that. Its content strategy for TikTok constantly features videos of its products in real-life scenarios, as well as narrations and first-person interviews from the brand's founder—all centering on the brand's unique selling proposition (USP).
3. Little Moons
If you have a visually interesting product and space, TikTok is one of the best platforms to flaunt them, which is what makes dessert brand Little Moons' TikTok marketing strategy work so well. Its TikTok content strategy primarily revolves on two things—its product and its community—all while injecting its own brand of creativity and relatability that fits with the platform's humor.
4. Brandy Melville
Despite being a fashion brand, Brandy Melville's TikTok features many videos of musicians. It's a great example of tapping into a specific TikTok community—in this case, its active community of indie musicians. Brandy Melville partnered with indie artists on TikTok to have them as ambassadors for the brand, bringing it closer to its target audience and positioning itself as a cool and hip brand.
Frequently Asked Questions (FAQs)
How can I promote my business on TikTok?
To promote your business on TikTok effectively, use both organic and paid content to extend offerings and build brand awareness. Focus your efforts on creating engaging, provocative, authentic, and transparent content, such as a behind-the-scenes peek into your operations, a sneak peek at new products, user-generated content as part of a contest, and so on.
Is TikTok good for marketing a small business?
TikTok is a great platform for marketing a small business that has high visual value, is geared toward younger customers, and has an ecommerce store. While any business can try its luck on TikTok, the platform's inherent traits—i.e., short-form videos, young user demographic, and playful and creative energy—are best for businesses that share those same traits.
What makes content go viral on TikTok?
Making content go viral on TikTok simply comes down to a combination of the right content at the right time. Tips to help maximize your chances at virality are jumping on trends (including trending sounds), using the right hashtags, adding value or humor to your content, being provocative or evoking emotion, and, most of all, being authentic.
Bottom Line
TikTok is one of the biggest players in the social media game today, and it offers plenty of opportunities for your brand at every stage of the marketing journey. But for any chance at success, you'll need a TikTok marketing strategy. Build one for your business today by following the steps above. And, get extra help with an all-around social media tool—one of the best is Later, which lets you plan, schedule, and analyze your results in one efficient platform.