The best training for payroll is relative to what you're trying to accomplish. If you're a business owner needing to run payroll for employees, you can spend little to no money learning with online resources. If you're a payroll clerk who wants to be promoted, a $2,000 advanced payroll program might be more appropriate.
If you need a structured payroll training program and are interested in working with specific payroll software, consider ADP. For $200, you can take their Professional Certification Program exam and complete coursework on managing payroll with ADP Workforce Now. The exam is offered once in the spring and once in the fall. Sign up today.
Who Needs Payroll Training?
Sometimes, people think they need payroll training, but their aspirations don't require it. For example, if you're considering an accounting career, you should be researching accounting degrees along with corresponding coursework and certifications, not training for payroll. Payroll is a specific niche that involves tasks such as paying employees, filing payroll taxes, and managing benefit deductions.
Here's a list of people who may need training for payroll:
Small business owners: Some businesses are a one-person show, especially small startups, which means the owner wears many hats. When a business owner becomes a new employer, learning how to comply with payroll rules and regulations is imperative.
Entry-level payroll professionals: Entry-level positions, like payroll clerk or specialist, are good opportunities for newbies to get their feet wet in the payroll industry, but there may come a time when they want a higher position. This could require more training.
Individuals without payroll experience: Sometimes, people find themselves in careers they hate or that aren't a good fit. If a career in payroll becomes a potential on their radar, they'll need extensive training on basic payroll concepts to get started.
Bookkeepers: Bookkeepers manage the financial records of a business and track expenses, revenue, and other financial transactions. Sometimes, clients or employers request that they do payroll as well. Before they can accept, they need payroll training.
Most of the time, people are looking for training in payroll to improve their finances or another aspect of their lives. Adding payroll experience to your skill set can earn you more money in your career, depending on where it currently stands, add to your happiness if it aligns with your personality more than the job you have, or save your business money if you're an entrepreneur who wants to avoid hiring a new payroll employee.
Here are our top tips on how to get the best training for payroll.
1. Sign Up for a Payroll Certification Program
Starting a career in payroll doesn't require a college degree, but completing a certification program could help you stand out from the crowd. It can cost anywhere from $100 up to thousands per program, but it demonstrates your understanding of concepts like federal labor laws and state regulations. Obtaining a certificate is also a surefire way to show companies you're up-to-date on industry rules and that you're serious about your career.
Rich Cortese, payroll manager at Modern Business Associates, shares his experience with obtaining payroll certification.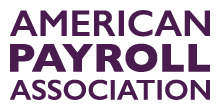 The American Payroll Association is an association that provides education, training, and resources for payroll professionals. It offers numerous courses and webinars that cover a wide range of payroll topics, from basic payroll calculations to federal and state rules and regulations.
Prices range from $100 to over $2,000, depending on the material you want to learn and whether you decide to become a member. To become a new member, it'll cost you $289 for the year, but you'll receive discounts of sometimes 30% or more on most, if not all, purchases.
You can choose to learn in a classroom setting if you're located in an area they service―for example, San Francisco or Las Vegas―a virtual online classroom, and/or at a conference. It also offers self-guided study programs to prepare you for their certification exams and paid publications you can purchase to use as references in your payroll career.
ADP Certified Payroll Program
If you're trying to change your career and/or are in the market for a new job, consider working for ADP or a company that uses its software. It's a leader in the industry and offers certification and training in the ADP Workforce Now solution. Although it's ADP-specific, you'll learn about creating manual checks, using payroll reports, entering pay data, and reviewing payroll results for accuracy in the optional refresher courses. This provides a good foundation for payroll training.
You can become certified in ADP's payroll, time and attendance, and/or human resource solutions. The exam costs $200, and you can prepare now for the biannual test. Many of the best payroll services don't offer certification for their products, so ADP's program is a good opportunity to boost your credentials.
If you're working for or own a mid to large-sized business that's in the market for new payroll software, consider ADP Workforce Now. It's an online platform that combines payroll, benefits, time and attendance, and human resources under one umbrella. Call today for a free quote.
2. Improve Your Excel Skills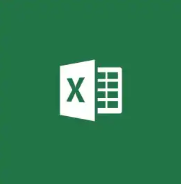 When it comes to doing payroll, labor laws aren't the only information you need to arm yourself with. Math skills are also important; you'll need to translate hours worked into dollars, calculate payroll taxes on gross pay, and so on. Microsoft Excel provides a great introduction to automating calculations. You can utilize formulas, such as SUM and SUMIF to add different amounts quickly; it's akin to using a calculator.
You can also set up a payroll template with multiple tabs and use a VLookup function to link them together for more advanced calculations. Pivot tables, charts, and conditional formatting are also good analytical tools. You can find many online videos, webinars, and articles that teach you these skills for free.
3. Find a Mentor
If you've already started your payroll career and are interested in taking it to the next level, finding a mentor is a great strategy. Reach out to your supervisor and communicate what your goals are. Managers are some of the best resources for figuring out what you need to do to be promoted within the company. They know what your strengths and weaknesses are as well as the needs of the company.
Your manager can also recommend you for a promotion when a new position becomes available. If he or she doesn't have time to mentor you, ask for referrals regarding who might. You can also check around yourself by building relationships with your team members. People are usually more open to mentoring those they have connected and worked with in the past.
4. Sign Up for a Payroll Provider's Free Trial
If you're a small business owner or want to get a feel for how payroll works, you can always sign up for a free trial of payroll service. Software providers, like Gusto, QuickBooks, and SurePayroll usually offer a 30-day free trial.
Gusto
Gusto is one of our favorite payroll software for small business owners because you can use it to automate your payroll and submit payroll tax payments electronically. This means everything you need to maintain compliance with payroll tax regulations is within the software. In addition, it's affordable, starting at $45 for one employee, and you can make changes to and/or run payroll using a mobile device.
If you don't have a business, you can still sign up using a mock company. Of course, you'll only be able to get so far within the system—you won't be able to pay the imaginary employee you set up—but you will better understand how the software works. There's also an online demo for Gusto that you can use to take a test drive within the system. This will allow you to experience more of its functionality.
Gusto recently started a blog for its customers, Talk Shop, that is full of information about human resource and payroll professionals. You can learn about payroll calculations, employee benefit contributions, and how to make the right hire. If you have questions about how to use Gusto, there's a comprehensive frequently asked questions section with answers to the most common questions users have. Its customer service team is helpful also.
5. Ask to Job Shadow
If you're working in a department other than payroll but are interested in building a payroll career, consider starting with your current employer if payroll is handled in-house. Often, managers will let their employees job shadow other positions they're interested in. Of course, this is usually only if you're excelling in your current position; some might consider it if it's obvious that payroll is a better fit for your skill set or personality.
6. Search Google
When it comes to learning a new skill, Google should be one of your best friends. You can find information online about almost anything these days, including payroll. Try searching for phrases like "What is payroll," "How to do payroll," and "Employer payroll taxes" You'll receive numerous results, including videos in case you find watching videos more engaging than reading articles.
Kenny Condit, FPC, a payroll specialist at CoAdvantage, discusses the strategies he's used to stay up-to-date in the payroll industry since earning his certification:
"After achieving my FPC, that sparked my interest to take free webinars on payroll subjects, I also tend to Google any questions and issues that arise. I make it a habit to review the Circular E and DOL website when responding to clients' questions, issue and concerns, making sure to quote them directly from these publications."
We have one disclaimer: Just because you read information online doesn't make it true. It's best to double-check the source websites to ensure they're reputable before taking any information at face-value.
For instance, we did a search using the phrase "What is Payroll," clicked on "Videos" at the top of the page and reviewed the results. In this case, one of Gusto's videos was the first result, but if it'd been uploaded by an online user for who we couldn't easily verify credibility, we'd keep scrolling until we see an upload from one we recognize or can verify.
7. Watch YouTube Videos
If videos are your preference, you can skip Google altogether and go directly to the YouTube website. This ensures that all of the information you receive is in video format. You can see when the video was initially published along with the number of views it has. Again, keep in mind the disclaimer we mentioned above.
One factor we consider when deciding which videos are worth watching, aside from who the publisher is, is the number of views received. Typically, although not always, informative videos that have a large number of views are more reputable. You can always look at the comments below the video for instant insight into what other viewers think about the video content.
In addition, once you select a video to watch, you can click on the publisher's logo, and YouTube will take you to the publisher's main page. You'll be able to see how many users are subscribed to the channel, links to other videos the publisher uploaded, and, if available, a link to the publisher's website.
8. Study Labor Laws
When you think of payroll, it's easy to visualize paychecks and tax calculations, but it encompasses much more than that. Even once you learn how to calculate an employee's check properly, you'll still be responsible for complying with labor laws set by the DOL and state agencies. For instance, the Federal Labor Standards Act (FLSA) regulates the minimum amount you can pay employees, how to pay overtime, and the hours minors are allowed to work.
Rich Cortese, Payroll Manager at Modern Business Associates (MBA), also shared how both he and his employer play a role in helping him stay current on payroll laws:
"Payroll laws are always changing and, at the company I work for, Modern Business Associates, we do payroll in 42 states. I stay up on the laws by attending webinars, American Psychological Association (APA) newsletters,  and checking the Bloomberg and National Association of Professional Employer Organizations (NAPEO) websites. Going on to the various state websites and even the occasional Google search works. What sets MBA apart from your average PEO is we have attorneys on site that help us navigate through the various rules and regulations."
Take some time to research by reviewing some of the major labor laws on the DOL website. You may be surprised at how quickly a company can land in hot water if not careful. You can be fined thousands of dollars for not complying with payroll tax laws and imprisoned for deliberately falsifying payroll information submitted to federal agencies.
Outsource Payroll to a PEO
If you're a business owner or bookkeeper who needs to process payroll to maintain compliance but aren't all that interested in training to do it, consider a professional employer organization (PEO). PEOs are co-employers, meaning they serve as your employer partner, and your employees are employed by both your company and theirs. While you manage the day-to-day affairs of the business, your PEO will do your payroll, handle your taxes and other compliance matters in addition to providing human resource support.
If you're interested in leaving payroll to the experts instead of becoming the expert, consider JustWorks. Not only do certified professionals manage your payroll, but the service also gives your employees access to benefits with lower rates than traditional payroll services, and you'll receive 24/7 support. Sign up for a free consultation.
The Best Payroll Training Frequently Asked Questions (FAQs)
This section includes the most frequently asked questions about how to get the best training for payroll.
Do I need a degree for a payroll job?
You don't need a college degree to get an entry-level payroll position, like payroll clerk. However, some companies may prefer job candidates with degrees for advanced payroll positions (payroll administrator) or at least certifications. In this case, a human resources (HR) degree could be useful. It would work well for a payroll management position but also allow you to move into the broader HR field.
How do I learn payroll?
To learn payroll, you can apply for an entry-level payroll position that only requires a high school diploma or enroll in an online payroll course. There are also free online resources you can use, such as videos or webinars, articles, and how-to guides. Visit the American Payroll Association website, and consider purchasing some of their training materials. You can also choose to get certified in a specific payroll software, like ADP Workforce Now.
Do I have to be certified to run payroll?
No, you don't have to be certified to run payroll. Some jobs may require it, but legally, it's not necessary. If you're trying to get a promotion, a certification may help, but if you're processing for your own business, you can teach yourself using books and online resources.
Bottom Line
Depending on your goals, the best payroll training for you might be as simple as watching free YouTube videos on payroll processing or as challenging as enrolling in an advanced payroll certification course. Training for a promotion to payroll manager would be different than training to do payroll for your small business.
If you want payroll training in a popular payroll software that your company can use, consider ADP. For $200, you can complete the recommended five payroll courses and sign up for the ADP WorkForce Now Certification exam.