Zillow is the largest real estate search engine on the internet, providing an effective platform for real estate agents to advertise and reach potential leads. With over 160 million visitors per month, Zillow provides big opportunities for agents via Zillow Premier Agent—but is it worth the cost?
In addition to being the largest place for real estate agents to advertise, Zillow provides great value. We estimate that for every $1 you put into Zillow Premier Agent, you can get around $2.60 back in commissions. Read on and see why we think Zillow Premier Agent is worth every penny.
How Zillow Premier Agent Works
Zillow Premier Agent provides increased exposure for agents in two ways. If you're a Zillow Premier Agent and submit a listing, you will appear as the real estate agent next to the property details. For listings submitted by non-Premier Agents, you can appear as one of three Premier Agents beneath the actual listing agent, giving you an opportunity to capture leads for listings you didn't submit.
These are the two major benefits of becoming a member of Zillow Premier Agent:
Exclusivity: On listings you submit to Zillow as the seller's agent, you get to be the exclusive agent promoted on the page, which increases your odds of getting the full commission of a sale; if you don't sign up for Zillow Premier Agent, other agents will appear on your listing
Wider reach: As a Zillow Premier Agent, you also get to advertise on the local listings provided by non-Zillow Premier Agents; while three Premier Agents can advertise on a single listing, it is still a great way to generate buyer leads
For example, the listing agent circled below is not a Zillow Premier Agent. Her profile is listed first and labeled "Listing Agent" on the sidebar of the listing, but there are three other agents listed below. This occurs because the three other agents are Zillow Premier Agents and the listing agent is not. Some leads will contact the listing agent, and some will likely contact the other Premier Agents in the sidebar.
Conversely, if you're a Zillow Premier Agent, then you are the agent who appears on your listing page. This means that potential buyers have one real estate agent to contact if they are interested in a property, increasing the chances you will earn full commission for the sale of that property.
Here is a listing with a Zillow Premier Agent:
How Much Zillow Premier Agent Costs
Zillow is free to use for homebuyers and sellers. It also offers basic free services for real estate agents, multiple listing services, and brokerages to post their listings on the site. Zillow Premier Agent, however, is priced at $20 to $60 per lead, depending on the average home cost in your ZIP code, the amount of competition in your area, and how much you budget for advertising.
Zillow Premier Agent charges agents based on three main factors:
ZIP Code sales: The cost to advertise in different ZIP codes is based on the price of homes in that area and the competitiveness of the market
Competition: The number of real estate agents in a certain ZIP code can change the cost of Zillow Premier Agent advertising; the more agents in a ZIP code, the higher the cost per lead
Budget: The total amount each agent has allotted for advertising in Zillow helps determine whose profile will appear on which listings, and how many listings they appear on
Sample Zillow Advertising Cost For Different ZIP Codes
Median Listing Price

Zillow Market Temperature
Hot = Seller's Market
Cold = Buyer's Market

Average CPM (Cost Per 1,000 Ad Views)

19808 - Wilmington DE

$228,700

Warm

$61

19806 - Wilmington, DE

$255,000

Cold (buyer's market)

$32

19803 - Fairfax, DE

$320,900

Cold (buyer's market)

$25

19707 - Hockessin DE

$403,900

Cold (buyer's market)

$62

19807 - Wilmington DE

$734,200

Hot (seller's market)

$76

27870 - Roanoke Rapids, NC

$129,700

No data

$20

27850 - Littleton, NC

$347,900

No data

$30

27551 - Macon, NC

$299,900

No data

$21

20878 - Gaithersburg, MD

$570,000

Cold (buyer's market)

$43
How to Calculate Your Zillow Premier Agent Costs
Zillow Premier Agent refers to your share of available Zillow leads as "Share of Voice," or SOV. This is calculated using a combination of the three factors above — ZIP code sales, competition, and budget.
SOV ― ZIP Code Choice
If you target a ZIP code in Zillow with a high average sale price, then your leads will cost more. For example, leads in a Malibu ZIP code — where home prices average more than $5 million — will be more expensive than leads in Charleston, where homes sell for an average of $260,000.
SOV ― Market Competition
Any time there is more than one agent in a ZIP code, the size of the market share per agent, or SOV, goes down. For example, if there are two Zillow Premier agents in a ZIP code near San Francisco, and they both have allocated the same advertising budget on Zillow, then available leads will be equally divided between each.
SOV ― Advertising Budget
As alluded to above, an agent's advertising budget in Zillow Premier Agent is key to determining lead costs — and is the only cost factor an agent can control. As an agent's budget increases, they are given a greater share leads, or SOV, in the Zillow marketplace.
For instance, if agent A has a budget of $100 and agent B has a budget of $200, then agent B will get twice as many leads in their shared ZIP code. When an agent increases or decreases their budget, the SOV adjusts accordingly.
How to Adjust Your Budget to Increase SOV
Because there is an available placement for three agent profiles on non-Premier Agent listings, Zillow Premier Agent considers the total lead pool, or SOV, of a given ZIP code to be three times 100 percent or 300 percent. If there are three agents in one ZIP code and they all have the same advertising budget, each one can secure placement on all leads — splitting the total market share of 300 percent equally so they each of 100 percent SOV.
This changes when budgets fluctuate, however. For example, let's assume that all three agents mentioned above start their advertising budget at $100 per month. But, Agent #1 wants more leads, so she increases her budget to $400 per month. To determine her new SOV, Zillow Premier Agent would divide her budget by the advertising budget of all agents in that ZIP code, then multiply that by 300% to determine her new SOV.
Here's a closer look at how this works by the numbers.
An Equal SOV:
Three agents in one ZIP code times 100% lead availability for each = 300% SOV pool
Each agent contributes $100 advertising budget
$100 times three agents = $300 total advertising pool
$100 budget divided by $300 total advertising pool times 300% SOV pool = 100% SOV per agent
Varying SOVs Based on Budget:
Three agents in one ZIP code times 100% lead availability for each = 300% SOV pool
Two agents contribute $100 advertising budget
One agent contributes $400 advertising budget
($100 x two agents) plus $400 for one agent = $600 total advertising pool
$100 budget divided by $600 advertising pool times 300% SOV pool = 50% SOV
$400 budget divided by $600 advertising pool times 300% SOV pool = 200% SOV
How to Get the Best ROI on Zillow Premier Agent in 5 Steps
To ensure you're making the most of your advertising dollars in Zillow, you should pick a ZIP code that isn't saturated with agents, ensure your profile is complete, get reviews from past clients, follow-up with buyer leads quickly, and nurture leads through the sales process.
There are the five steps to getting the best ROI from Zillow Premier Agent.
Step 1: Pick the Right ZIP Code
When picking a ZIP code, first consider how familiar you are with the area. Knowing the neighborhood gives you authority, helps clients trust you, and ensures more referrals. Next, consider ZIP codes with less competition and low home prices; this ensures the leads will be less expensive. Finally, consider areas next to ZIP codes with high home sale prices as proximity to these areas is desirable.
Determine Your Familiarity With a ZIP Code
While many agents target high sales price neighborhoods for their advertising, it's important to weigh how well you know the area. When dealing with a prospective buyer or seller, this instills confidence — you can answer questions easily and quickly about neighborhood safety, schools, shopping, and other area amenities that are important to the client.
Spend some time determining which ZIP codes you know well, based on your knowledge of three main factors: schools, services or businesses, and culture or community. Ask yourself the following questions to determine your level of familiarity:
How well do you know the faculty, curricula, and reputation of the schools in the area — elementary, middle, and high schools?
What area services, businesses, restaurants, and entertainment are you familiar with?
Do you have a sense of the safety of the community and how neighbors interact?
What community activities have you been a part of?
If you can confidently answer these questions, it's likely you'll be a trusted resource for anyone looking to buy or sell a home in a given ZIP code.
Start With Lower Cost Lead Areas
Avoid areas with high agent competition and high home prices because you'll pay a much higher price per lead to advertise on Zillow in those ZIP codes. While agents with name and face recognition can do well in these areas, most agents will not.
Farm Next Door to the Million-dollar Neighborhood
If you are an agent looking to make the jump toward working in an expensive area, pick a ZIP code next door to an area with high average home prices. Many people will see the prices of the high dollar homes and settle for living next to an expensive community instead. The key is to find the "next best" neighborhood to the one you're targeting and often you will get the same buyers and a foothold in the area you want to work in.
Step 2: Build a Compelling, Professional Agent Profile
Your Zillow Premier Agent profile makes a strong first impression on potential clients. Upload a professional headshot, an agent bio with highlights of your awards, and a video introducing yourself to your Zillow Premier Agent profile. Zillow visitors have the option of contacting many different agents in your area, so they are likely going to select the agent whose profile is the most well-rounded.
To increase your chances of getting contacted, follow these tips.
Look at Examples of Successful Premier Agent Profiles
One way to put together your own Zillow Premier Agent profile is to study those who have done it well. Search Zillow for top agents in your area and around the platform. Look for profiles with high reviews or a professional video. Model your profile after theirs, keeping an eye on the elements you should include, word choice, what areas of your expertise to highlight, and what media to incorporate.
As an example of what a great profile looks like, check out Adriana Trenev below. She has a great headshot, wonderful reviews, and fantastic video testimonials from happy former clients. If you were looking for a place in Silicon Valley, she makes a compelling case to call her.
Upload a Professional Photo
This will appear fairly small on your Zillow Premier Agent page, so make sure you choose a photo that looks good in smaller format. If you need help with your headshot, check out our in-depth guide on the perfect real estate agent headshot.
Write a Unique Bio
Your bio should highlight your expertise in the local area. It should also explain why a potential buyer or seller should hire you. If you've lived in the area for many years, volunteer at local organizations, or have a particular specialty as an agent, this is the area to discuss it. Remember that potential buyers or sellers want to know that you're an expert in a particular area, so be sure to make your expertise clear.
If you need some help writing a great bio, check out our in-depth guide to writing a bio, including tips and examples from the pros.
Add an Introductory Video
Personality can help sell your services. If you think you come across better in person than in writing, add a quick introductory video to your Zillow Premier Agent profile. If you can, have your video shot and edited professionally for maximum impact. For more guidance, read our tips on making a winning real estate agent video.
Link to Your Website
Be sure you add a direct link to your website on your profile so that you can easily capture leads. If someone can visit your website, not only are they likely to learn far more about you, but your lead capture features will likely give you their information so that you can contact them or advertise to them elsewhere.
Step 3: Reach Out to Past Clients for Reviews
Having multiple five-star ratings on your Zillow Premier Agent profile can get the attention of a future client. Encourage happy clients to leave reviews on your Zillow Premier Agent profile; this will make your advertising far more compelling.
To ensure a strong rating, identify five to 10 former clients who had great experiences working with you, and personally contact them to ask for a review. You should also get in the habit of asking any client you have a great experience with ― whether they end up closing a deal or not ― for a review on Zillow and be sure to provide a link for them to make it easy.
Although you may be tempted, do not ask for fake reviews from friends or family. All Zillow reviews are moderated. If you post fake reviews, Zillow can remove them, and you risk being banned from the platform entirely. For more tips on building your testimonials, check out ways to ask for real estate agent reviews.
Step 4: Follow Up With Buyer Leads Immediately
Visitors to Zillow will often contact multiple agents at a time, so responding to leads quickly will often beat out the competition for the lead. Use the Zillow Premier Agent customer relationship management (CRM) tool to set up an autoresponder to send a text or pre-written email immediately after a lead contacts you.
The automated response from the app should be a short message that introduces you to the prospect, asks to set up an appointment, and appears personal in tone. For example, it could be set up to say, "Hi, thank you for reaching out about 123 Main Street. I'll be available shortly to touch base. What's the best way to reach you?"
While you can set up an autoresponder using Zillow's free Premier Agent app, you can also a third-party program like Five Street, a CRM like Freshsales, or with integrated solutions like Zurple, BoomTown, or Real Geeks.
It's also a good idea to send a more personalized message as soon as you can. With the increase in automated responses from real estate agents, consumers value a personal touch; it makes you appear more attentive to the buyers' or sellers' needs.
Freshsales is a robust real estate CRM with marketing automation and communication features that let you follow up with leads immediately and track them throughout the sales cycle. Learn more about Freshsales customer relationship management and sign up for its 30-day free trial by clicking below.
Step 5: Nurture Leads Through the Sale
To close Zillow Premier Agent leads, you're going to have to communicate with them regularly until they're ready to buy or sell. While some leads might be ready to sell or buy immediately, others may still be considering their options and need information and guidance. To ensure you're nurturing all of these leads through the sales process, send regular emails about new houses on the market that fit their needs, or provide information about communities that might interest them.
While there are many ways to stay engaged with buyers, email marketing is one of the most effective and easy-to-automate marketing tools. You can set emails up on an automated drip campaign that sends leads emails once every week or so offering helpful market tips, new listings, or more information about the neighborhood. If you want to learn more about email marketing, check out our real estate marketing tips.
Most Valuable Zillow Premier Agent Features
In addition to buyer and seller lead programs for agents, Zillow Premier Agent also offers a number of other ways to boost your business. Zillow offers agent websites and additional features for teams and brokerages that can take your business to the next level.
Free IDX Real Estate Website
Real estate agent websites are an additional feature available free to Zillow Premier Agents. Through Zillow, you can get a simple, customizable real estate website with your own custom domain.
The website that Zillow offers to premier agents includes a number of widgets you can choose from to make your site more functional. Among the widgets are an internet data exchange (IDX) tool that lets visitors search your local MLS on your website, a mortgage calculator, lead capture forms, and a blog. Zillow Premier Agents also can access prewritten "community pages" that discuss local events, nearby schools, neighborhood walk scores, and more.
Lead Routing
Lead routing allows you to assign more valuable leads to experienced team members, or you can assign each team member a neighborhood or region. With Zillow Premier Agent, when a lead comes in via email, you can have it assigned to members of your team automatically based on two different variables: home value or location.
Team Profiles
Zillow Premier Agent profiles can include not only an individual but an entire team. The team profile lets you write a separate group bio, aggregates reviews, and current listings. The benefit of team profiles is that when individual agents have stellar reviews, the combination of these reviews can appear very impressive in number and regional authority.
Phone Lead Broadcast
While Zillow posts your phone number next to your name on Premier Agent ads, it also offers a tool that allows you to route this phone number to call each of your agents in sequence that you choose. The great benefit of the phone lead broadcast functionality is that it prevents the lead from going to voicemail and losing interest.
Brokerage Branding
Brokerages now have custom branded brokerage profile pages, lead routing options, lead conversion training, and enhanced performance reporting capabilities through the Premier Broker program. If you're a brokerage, there are some definite branding opportunities on Zillow sites worthy of exploring for your firm.
Brokerage Dotloop Integration
Zillow can now offer brokerages integration with Dotloop with their recent acquisition of this transaction management powerhouse. If you already use Dotloop for transaction management, then the added Zillow integration makes Premier Broker even more attractive.
Zillow Instant Offers
Zillow is now testing out an instant offer program that allows sellers to get an instant offer on their home from real estate investors. Once they accept an offer, they can close in a matter of weeks or even days instead of months. The pilot program is so far only operational in a few select markets.
Here's how this works: Zillow Premier Agent presents a seller with an investor's offer, but also gives them the option to consult a local Premier Agent about sales opportunities for their home. It is assumed that with the high fee and low amount of most investor offers, most home sellers are not going to be thrilled with investor proposals and may be looking for a second opinion from a real estate agent. Zillow Premier Agents will be first in line to grab those leads.
Zillow Seller Boost
The new Seller Boost feature of Zillow Premier Agents connects potential sellers searching for home valuation with Premier Agents. When homeowners are thinking of selling their home, Zillow knows that one of the first things they do is attempt to figure out how much it is worth. Most homeowners do this by searching for home valuation on Google. Because it ranks highly on search results, Zillow is one of the first sites that appear.
When sellers click on Zillow from their Google search, they'll be encouraged to "claim" their home to get a more specific Zestimate, or home value estimate. Once they do, Zillow includes lead capture forms encouraging them to consult with a Premier Agent. Seller leads generated from these Zillow forms are routed to agents in the Seller Boost program.
Zillow Premier Agent Direct
Zillow Premier Agent Direct places carefully targeted ads on Facebook to get you more buyer and seller leads. For agents that are not familiar with Facebook or pressed for time, Zillow gives agents the ability to both work with the most powerful name in real estate and the most powerful social media platform.
Since Facebook stores all of our information, they allow advertisers to target people not only by age, income, and location but even by how likely they are to move. If you need more information on the subject, we have a thorough article on Facebook for Realtors.
While the Zillow Premier Agent Direct isn't cheap — plans start at around $1,000 per month — Zillow Premier agent has the potential to deliver many warm buyer and seller leads to a real estate agent. Since this program isn't available in every market or to every agent, you need to call Zillow Premier Agent to see if it's available in your farm area.
Alternatives to the Zillow Premier Agent
| Alternative | Best For |
| --- | --- |
| BoldLeads | Real estate agents seeking ZIP code exclusivity for buyer or seller leads to lock out competition |
| Market Leader | Agents and brokers who need to buy exclusive leads not resold to other real estate agents |
| Real Geeks | Agents who want to get buyer leads through managed Facebook and Google AdWord marketing |
| Placester | Agents who seek to generate buyer and seller leads with their own lead capture magnets |
| Zurple | Agents who seek lead generation with alerts for the best time to communicate with buyers |
| redX | Agents who want to get niche seller leads from FSBO, rental, or expired listings |
Pro Tips for Optimizing Zillow Premier Agent
Making the most of Zillow Premier Agent means enhancing your profile to invite buyers to connect with you about a property. When buyers find an agent interesting and trustworthy, they will leave their contact details for the real estate agent listed. To make sure you're capturing the most leads, we contacted top Zillow experts to get their lead capture tips.
Here are the top pro tips for optimizing the advantages of Premier Agent.
---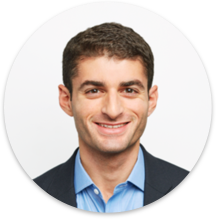 ---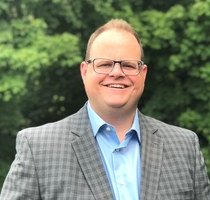 ---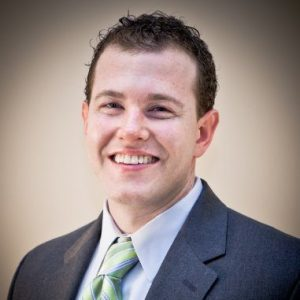 The Bottom Line
As the largest real estate network on the internet, Zillow is an essential place for agents to target leads. Whether you want to promote your own listings or get fresh buyer and seller leads, Zillow Premier Agent gives you the flexibility to advertise with whatever budget is within your means.
The more work you put into your profile, building reviews, and managing follow up, the more you'll get out of what Zillow Premier Agent has to offer. Learn more about Zillow Premier Agent and how to add your profile to Zillow listings by visiting its website below.