In this article we compare the top press release services including eReleases, PR Web and PR Newswire. and give you our pick for the best press release distribution service for small businesses.
Evaluating press release services can be very complicated, as they all make very similar claims. All the press release distribution services, except the free ones, will get your release into Google News, as well as Yahoo! News. None of the press release services will help your website rank higher in Google's search engine results, despite claims of being "SEO" optimized.
Best Press Release Service: eReleases
We recommend eReleases because they offer the best distribution for the price. Whereas competitors focus on web exposure, eReleases aims to get your story in the hands of qualified journalists. Their service includes distribution through The Associated Press, the PR Newswire network and their own network of websites and journalists.
Best Press Release Distribution Service Summary Table: eReleases vs. PR Web vs. PR Newswire
Price

$269*

$249

$299 (for iReach package)

Wire distribution (distribution to top news outlets?)

Yes, through Associated Press

No ($369 edition only)

No (PR Newswire members only)

Inclusion in Google
News & Yahoo! News

Yes

Yes

Yes

Website Distribution

Large (network of 5,900+ sites, with 100 re-publishings guaranteed)

Largest (sent to 30,000+ bloggers and journalists)

Medium (network of 1,400+ sites)

SEO "Do-Follow"
Links

No

No

No

Writing Services

Additional Fee

Additional Fee

No
Why we chose eReleases as the Best Press Release Service (2016)

If you want to get news coverage, eReleases appears to be able to generate real interest among reporters leading to stories and mentions in articles. Their website is full of recent testimonials from companies that used their service and was able to generate meaningful media coverage as as a result.
What's their secret? When you buy their Newsmaker service, you get inclusion in both their website distribution service, wire distribution (through Associated Press) and PR Newswire's network, which is very popular among established journalists. While not explicitly stated, the eReleases distribution list is probably full of bloggers and online journalists.
PR Web's Advanced product does not offer distribution through PR Newswire, Business Wire, or Market Wired, putting it a major disadvantage.
If PR Newswire is popular among journalists, why not use their service directly?
PR Newswire does have a small business package called iReach (which is detailed in the table above), but it distributes to a very limited network of websites. Unlike the full PR Newswire services, iReach does not include distribution to newsrooms or targeted lists of journalists. EReleases, on the other hand, subscribes to PR Newswire's full service, so you get access to the "premium" network for a much lower price.
Why Business Wire and Market Wired were not included in this comparison
When a publicly traded company has news to send, they will typically issue a press release via Business Wire, Market Wired or PR Newswire. As a result, reporters tend to pay much closer attention to these press release services. Unfortunately, these press release services tend to be much more expensive than the other services covered with costs in the neighborhood of $600 to $700 for national distribution versus $300 for the services mentioned above. Only PR Newswire has a cheaper service designed to be small business friendly, which can be purchased directly or via eReleases.
Do Press Releases Provide SEO Value?
Links from high quality websites are critical to an increasing a website's search engine rankings in Google, Bing and Yahoo!.  As late as 2013, a company could send out a press release from a company like PR Web, and get enormous SEO benefits.  Almost all press release distribution services have deals with news websites to have their releases republished (although they may be hard to find on  the site). The press releases themselves can contain links back to a company's website. Thus by sending out a release, a company can gain links back from high quality news sites. PR Web for example advertises that they have distribution through the New York Times and USA Today.
Google got wise to this practice, and in late 2013 let everyone know that they would potentially penalize websites that were trying to game the system in this way.  Under the changes press releases could contain links, but, they had to be coded as "no-follow" meaning that search engines ignore these links.  Thus, using a press release will not directly provide any SEO benefits.
This may come as surprise to small business owners, as a number of press release services advertise that their press releases are "SEO optimized" or "SEO friendly". What they mean is that the press release is coded in a way where if a person types in certain keywords, particularly into Google News, the press release is MORE likely to appear in the results than a non-optimized release.  How much more likely? I haven't seen one company yet give hard numbers.  Really, this is an advertising gimmick which press release firms use to trick those that don't know about the Google changes to think that they are building links to their website by using a press release service.
Press Release Distribution Service Costs
All three services offer multiple pricing options. In the comparison above, we used the "middle-tier" pricing option from each firm because, we felt that would be the most suitable product for most small business. When looking at this option, all three companies had similar prices, ranging from $249 to $299. In the case of eReleases, we did include a $130 discount that is currently being offered on their site.
Both the sub-$300 option from PR Newswire and PR Web included the ability to embed a photo in the news release. The option from eReleases only included the ability to link to photos from the press release
Tier-1 Wire Distribution Service
Before the web, wire services were the principal way news stories were distributed to news outlets. Today, they remain key for reaching newspapers, magazines and broadcast news desks. While PR Newswire's iReach and PR Web focus on web distribution, eReleases also includes wire distribution with their package.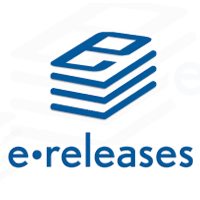 eReleases provides wire distribution via Associated Press (AP). What this means is your story becomes accessible to more than 30,000 journalists (incl. New York Times, Los Angeles Times, Chicago Tribune, Philadelphia Inquirer, etc.) through AP's webfeed.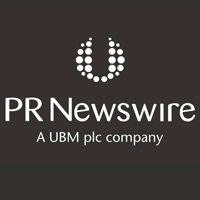 The PR Newswire iReach service does not include wire distribution.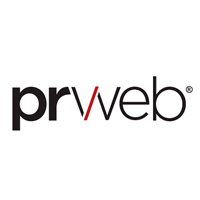 PR Web's Advanced product does not offer access to top news release service. A more premium version of its product, which comes at a cost of $120 more, does offer distribution through the Associated Press.
---
Inclusion In Google & Yahoo! News
All the press release companies we reviewed provide this service. If this is your only goal, there are a number of services such as PR Underground, Send2Press, or SBwire that provide this service for significantly less money. PR Underground, for example, can distribute your article to Google News and 50+ other websites for as little as $39.
---
Best Press Release Service: Website Distribution
PR Web is the clear winner when it comes to online distribution of press releases. Your press release will appear on dozens of websites and likely be viewed thousands of times. In a head to head comparison of eReleases and PR Web by Soulati Media, PR Web provided far greater online exposure. Here are the stats for PR Web: 57,489 impressions from a feed or web page and 1,096 reads (number who loaded a full version).
eReleases guarantees that your press release will appear on at least 100 websites with its Newsmaker service. In the comparison cited, the press release received 2,371 views.
PR Newswire has a website distribution network of 5,900, however, does not make any guarantees as to how many sites the press release will actually appear on.
---
The Bottom Line
Press releases can get links to your company's site when a reporter or blogger reads the release and decides to write a story which includes your firm. However, the press release itself won't help your site rank higher.
The right press release service can help get you mentioned in stories and blog posts. This is why we have named eReleases as the best press release service for 2016.