Chargebacks are a reversal of funds from a merchant to a customer. Banks issue chargebacks when a purchase is fraudulently made or when a customer complains about a purchase and requests that the bank returns the money to their credit card, payment services like PayPal, or ACH account. Customers request chargebacks when they forget or don't recognize a charge on their statement, feel the product was substandard, were incorrectly billed, or failed to resolve an issue with the merchant themselves.
Best Standalone Chargeback Protection for Small Businesses
| Chargeback Service | Best Chargeback Protection For |
| --- | --- |
| | Best overall chargeback protection |
| | Working with affiliates |
| | Ecommerce |
| | Insurance |
| | B2B chargeback protection |
| | Automated chargeback response |
| | Proactive resolution |
| | Friendly fraud |
| | Chargeback analysis |
| | Automated refunds through a proprietary gateway |
| | Physical products |
The best way to protect yourself from chargebacks is to prevent them. Nonetheless, even the best businesses experience some chargebacks and having the right tools to deal with them can save you time and money. If you're just starting out accepting payments, choosing the right merchant account can be really helpful in preventing chargebacks.
So, we also look at some popular processors that come with built-in chargeback programs:
If you're experiencing excessive chargebacks or operating a high-risk business, in addition to chargeback protection, you may need a specialized high-risk merchant account.
Verifi: Best Overall Chargeback Protection

Verifi works with both sellers and banks or payment processors that issue chargeback notifications. As such, it's in a unique position to stave off chargebacks before they're issued.
If you have Verifi, the issuing authority can access transaction details to validate sales, a common cause of chargebacks. Even more, it can give customers direct access to the details through the bank's online or mobile applications, a great convenience to customers.
Verifi also helps prevent chargebacks by sending fraud notifications as soon as they are confirmed by the bank or card authority. It can also send notices of stop payments so you can cancel orders or subscriptions accordingly. It reports lost or stolen Visa cards, so you can block these cards.
Verifi also offers managed representation. With this program, you get a reporting dashboard with KPIs and performance and business summaries to uncover weaknesses leading to chargebacks and track Verifi's success in disputing chargebacks for you.
| Verifi Strengths | Verifi Weaknesses |
| --- | --- |
| Up to 42% dispute rate reduction | No chargeback guarantee |
| Works with 40+ nations | Does not prevent fraudulent transactions |
Pricing: Call for a quote. Representment only charges for successful recoveries.
Features:
Data sharing with issuer call center or cardholder self-service
Automated responses to disputes before charges are levied using seller-defined rules
Financial resolution (refund) capability through Visa
Dispute processing
Chargeback representment
Reporting dashboard with KPIs and performance data
Fraud and dispute notifications
Integrations: In addition to payment processing services like Bank of America, Chase, BlueSnap, Vantiv, and Merchant Solutions. You'll also note that other chargeback protection services integrate with it as well.
Customer support:
Monday–Friday, 8:30 a.m.–5:30 p.m. Pacific time
Phone
Live chat
Contact form
Knowledgebase
Chargebacks911: Best Chargeback Protection for Working With Affiliates

Chargebacks911 works with all industries, including high-risk merchants, but it's the only one we found with a specific program for merchants working with affiliates. This chargeback management service combines technology and personalized analysis to evaluate affiliate marketing techniques to identify those that may intend to commit fraud. In addition, it provides chargeback alerts before they are officially filed, catches merchant mistakes, and can represent you in fighting a chargeback.
Chargebacks911 works with 25 industries and 87 currencies to provide international coverage. In addition to ecommerce, travel, and digital industries, it has programs for institutions. It also offers a merchant account cost analysis to determine how you can reduce your credit card processing costs.
| Chargebacks911 Strengths | Chargebacks911 Weaknesses |
| --- | --- |
| Spots merchant missteps leading to chargebacks | Does not seek or block customer charges before they occur |
| Chargeback representment | ACH chargebacks are slower |
Pricing: Call for a quote.
Features:
Affiliate fraud protection and prevention
Fraud analysis for source detection
Merchant compliance reviews to prevent merchant errors
Merchant account cost analysis for cost reduction
Chargeback alerts
Chargeback representment
Integrations: Chargebacks911 integrates with 40 different CRM platforms, but if yours is not one of them, it will set up a work-around until they can engineer a complete integration.
Customer support:
Contact form
Knowledgebase, guides
ClearSale: Best Chargeback Protection for Ecommerce

ClearSale is a chargeback protection system for online shopping carts and apps that prevents chargebacks by blocking fraudulent orders. It uses AI/ML to give each transaction a fraud score based on factors including order information, device, behavioral data, and more. If it fails the fraud score, it's then checked manually by ClearSale's fraud experts. By blocking fraudulent transactions, it prevents chargebacks.
It offers a guarantee plan where it reimburses you for any missed frauds that result in chargebacks, or you can purchase the KPI plan, where you and ClearSale set Key Performance Indicators (KPIs), and you are discounted if ClearSale does not meet those KPIs.
| ClearSale Strengths | ClearSale Weaknesses |
| --- | --- |
| Uses both AI/ML and human fraud experts to spot and block fraudulent charges before they go through | Does not reimburse all chargeback fees |
| Works with 160 countries | For ecommerce only |
Pricing: By KPI—call for a quote—or get the ClearSale Chargeback Protection for 0.4%–0.5% of sales.
Features:
Fraud scoring using AI/ML
Manual checks of transactions failing AI fraud scores
Protection from false declines
Blocking fraudulent transactions
Reimbursement for chargebacks caused by missed fraudulent transactions (with Guaranteed Protection plan)
Integrations: ClearSale integrates with 13 ecommerce platforms, including Magento, Shopify, Oracle, and BigCommerce. It also offers an API for custom integrations and a mobile SDK for Android and iOS app integrations.
Customer support:
24/7 year-round technical support
Phone or email
Knowledgebase, podcasts, webinars
User reviews on Trustpilot praise customer service
Kount: Best Chargeback Protection for Insurance

While Kount is a great service for all areas of industry, it was the only chargeback management service we saw that specifically addressed the needs of insurance agents. Kount has several programs that attack chargebacks on multiple levels: preventing chargebacks, stopping malicious logins, analyzing chargebacks for patterns, and specialized services.
Kount offers a chargeback guarantee with 100% coverage of eligible fraud-related chargebacks or a KPI-performance guarantee. Users on G2 give it 4.8 out of 5 stars for effectiveness and customer service, although many mention the interface is more complex than they'd like.
| Kount Strengths | Kount Weaknesses |
| --- | --- |
| Claims an average of 83% reduction in manual reviews, 70% reduction in false positives, 99% reduction in chargebacks | Users say some of the terminologies are confusing |
| Works with merchants already in an excessive chargeback program | Some users say layout and processes are complex |
Pricing: Based on sales volume, goals, and types of fraud and chargeback issues you have—call for a quote.
Features:
AI-driven fraud detection that looks at billions of data points to uncover malicious or friendly fraud
Protection against malicious logins
Data storage and analysis to determine problem areas resulting in potential chargebacks
Flag known customers to prevent false positives
Rules setting for automated alerts
Integrations: Kount partners with payment providers such as Chase, Sage, Braintree, and BlueSnap. It also integrates with ecommerce platforms like Shopify and Salesforce Commerce Cloud. It offers optional third-party subscriptions to data from Chargebacks911, Ekata, LexisNexis, and others.
Customer support:
Monday–Friday (except holidays), 6 a.m.–6 p.m. Mountain time.
Email
Phone
Online support center
White papers, webinars, videos
Live and virtual events
Chargeback Expertz: Best Chargeback Protection for B2B

Chargeback Expertz works with banks to detect fraud, sending you a real-time alert of a fraudulent transaction. It also provides chargeback analysis and representation to fight any chargebacks that get through.
This chargeback management service has offices in the US and UK. It serves ecommerce, travel, retail, medical, and legal industries. It also serves B2B merchants, something not noted by other services on our list.
| Chargeback Expertz Strengths | Chargeback Expertz Weaknesses |
| --- | --- |
| Claims a 74% win rate with a 45% reduction in chargebacks overall | Uses bank to confirm fraud rather than own system |
| Seeks root causes beyond the reason code | Emails alerts rather than text or in system |
Pricing: Call for a quote.
Features:
RT fraud alerts once verified by the bank
Monthly performance reports
Merchant account analysis of sales and chargebacks
Chargeback representment
Analysis of alerts, merchant errors, and KPIs for determining better strategies
Integrations: Chargeback Expertz directly integrates with banks and merchant services.
Customer support:
Phone
Email
Business hours:
Monday–Friday, 10 a.m.–6 p.m. (Phone until 8 p.m.)
Saturday 10 a.m.–5 p.m.
Sunday 10 a.m.–5 p.m. (Phone until 7 p.m.)
Glossary of reason codes
Live events
Chargehound: Best Chargeback Protection for Automated Chargeback Response

Chargehound does not actively prevent fraudulent transactions. By securely accessing your transaction date and using its comprehensive set of templates, it sends automated responses to the bank as soon as a chargeback complaint is filed—before the fee gets charged.
Chargehound's dashboard lets you manage and analyze chargebacks. It offers fraud scoring and manual review options for more complex disputes. That way, you can craft a more appropriate response.
| Chargehound Strengths | Chargehound Weaknesses |
| --- | --- |
| Collects data for you | Does not stop fraudulent transactions |
| Automatically creates and sends responses to chargebacks | Works with limited providers (see integrations) |
Pricing: Charges a percentage of chargebacks settled in your favor; minimum $1,000/month.
Features:
Pulls data from your transactions such as shipping information or customer payment histories
Automatically sends responses to customers or banks
Manual review of trickier cases optional
Dashboard with real-time statistics
Integrations: Currently works with Stripe, Braintree, PayPal, or Vantiv. Has plans to add Chase Paymentech, Adyen, Worldpay, Square, Authorize.Net. Offers API integration.
Customer support:
Midigator: Best Chargeback Protection for Proactive Resolution

Midigator provides chargeback dispute tools to help you resolve issues before the fees are assessed. It analyzes hundreds of options for compelling evidence that can help you create a dispute package with a better chance of winning. Using the Midigator platform, you can respond to alerts with refunds, stop-order fulfillments, subscription cancellations, or disputes. Midigator claims a 65% to 80% win rate on disputes.
Midigator can analyze early-indicator data and order information to identify issues that could cause future chargebacks.
| Midigator Strengths | Midigator Weaknesses |
| --- | --- |
| Customized responses | Does not prevent fraudulent transactions |
| Set custom triggers for notifications | No guarantee |
Pricing: Call for a quote. Charges based on services provided.
Features:
Customized dispute rules and optimized responses
In-depth analytics
Account reporting dashboard
Chargeback alerts
Custom notifications
Dispute flows to reduce time spent on disputes
Integrations: It integrates with Verifi and Ethoca to get alerts in real time and with systems like Stripe, Shopify, Authorize.Net, Worldpay, Paysafe, and others for transaction data.
Customer support:
Email
Tools, guides
Reason codes
Chargeback App: Best Chargeback Protection for Friendly Fraud

Chargeback automates disputes by populating a detailed response with the needed data from your transaction history. It uses an extensive rules and regulations database to determine the information and formatting that meets requirements and puts forth the best argument. It then submits the response automatically.
In addition, this app can spot issues that are leading to chargeback requests, allowing you to prevent future issues. It provides real-time overviews and advanced reports for deeper examination.
| Chargeback App Strengths | Chargeback App Weaknesses |
| --- | --- |
| AI-powered chargeback response generator | Does not stop fraudulent transactions |
| Tied to bank rules for formatting and evidence requirements | No guarantees |
Pricing: Minimum $8,000/year, but charges by sales volume. (Around 5 cents per transaction.)
Features:
Account analysis
Enrollment in Visa Merchant Purchase Inquiry
AI-powered automated responses to chargeback alerts
Compiles evidence to accompany response letter
Integrations: Chargeback integrates with most payment technologies, including PayPal, Stripe, Vanitiv, Authorize.Net, and Worldpay. It works with Shopify, Magento, WooCommerce, and PrestaShop, and offers an API for integrating into other software solutions.
Customer support:
Contact form
Response templates
Knowledgebase, e-books, guides
Reason codes
Chargeback Gurus: Best Chargeback Protection for Chargeback Analysis

Chargeback Gurus is another chargeback manager that offers protection from transaction to dispute management. While it does not have an independent AI system to evaluate transactions, it does use 3D Secure 2.0 technology, which is the industry standard. Further, it does offer an in-depth analysis of chargebacks, provides alerts, and offers representment.
Chargeback Gurus claims a 50% prevention and a 70% win against chargebacks. It is the only chargeback manager with a 100% money-back guarantee. If you do not see your chargebacks declining and your income increasing, then you can quit and get your money back.
| Chargeback Gurus Strengths | Chargeback Gurus Weaknesses |
| --- | --- |
| Has a 40+ point analysis of chargebacks to identify vulnerabilities | No manual checks |
| 100% guarantee | Only uses 3D Secure to prevent fraudulent transactions |
Pricing: Call for a quote.
Features:
3D secure technology for validating transactions
30+ analysis reports to identify vulnerabilities
Chargeback alerts so you can respond before fees are applied
Analysis by the Chargeback Gurus team for chargeback prevention
Assistance getting a merchant account
Chargeback representment
Integrations: Chargeback Gurus offers 66 integrations for payment processors, gateways, CRM, ecommerce, and more. Just a few: Zendesk, Wells Fargo, Paysafe, HelloSign, FlexPay, Ethoca, Authorize.Net, and Converge Pay.
Customer support:
Phone
FAQs, e-books, guides
ChargebackHelp: Best Chargeback Protection With Proprietary Gateway

Like Chargehound, ChargebackHelp is about resolving rather than preventing chargebacks. It provides you with the means to fight chargebacks easily and often before the bank issues the chargeback fee. It can provide information to customers who may have forgotten a purchase, or send evidence to the bank to put the burden of proof on the customer. Finally, it can automatically refund customer money to resolve legitimate disputes, which it says cuts chargebacks by 40%.
You can resolve disputes yourself, have ChargebackHelp manage them, or automate the process. In addition, it provides a free chargeback analysis and helps high-risk merchants with getting accounts. It's created its own gateway to reduce costs while providing fraud protection and built-in data capture.
| ChargebackHelp Strengths | ChargebackHelp Weaknesses |
| --- | --- |
| Can automate dispute management | Must use their gateway for fraud prevention |
| Billapay gateway captures data needed for disputing chargebacks | Does not provide ongoing transaction/chargeback analysis for preventing future chargebacks |
Pricing: Call for a quote.
Features:
Chargeback representment
Automatically refund money to customers with legitimate disputes
Manual or automated chargeback response
Merchant accounts
BILLAPAY payment gateway
Managed alerts
Integrations: ChargebackHelp integrates with CRMs, payment gateways, and major card networks. Partnered with Verifi, CDRN, and Ethoca.
Customer support:
Phone
Email
Knowledgebase, code guide
Signifyd: Best Chargeback Protection for Ecommerce With Physical Products

Signifyd provides comprehensive fraud protection for ecommerce. It can identify anomalies like account takeovers, unauthorized resellers, and promotions abuse. You can create your own custom logic and automated responses to these attacks. Insights reporting analyzes your chargebacks to uncover trends and help you prevent friendly chargebacks. It handles shipping and offers a 100% reimbursement for Item-Not-Received chargebacks.
Signifyd is available in over 100 countries. Users give it 4.6 out of 5 stars, saying it's easy to use and flexible and that the company is quick to refund for chargebacks based on fraud. However, it does not guarantee delivery of digital items.
| Signifyd Strengths | Signifyd Weaknesses |
| --- | --- |
| Transaction-to-resolution protection | Does not protect digitally-delivered goods |
| Provides merchant insights for future prevention | Support only through the contact form |
Pricing: Call for a quote.
Features:
Adaptive AI/ML that delivers actionable insights
IDs multiple fraud anomalies automatically
Agent console for viewing transaction information
Insight reporting for trends and issues leading to chargebacks
Guaranteed protection of approved orders
Customer abuse scores
Unauthorized reseller protection
Employee discount protection
Automated chargeback recovery
Integrations: Signifyd integrates with ecommerce platforms like BigCommerce, Magento, Salesforce Commerce Cloud, or Shopify, or you can use a custom API.
Customer support:
Contact form
Knowledgebase
E-books, blog, FAQs, newsletter
Payment Services That Include Chargeback Protection
Not every business needs a separate chargeback management service. What they provide may be too much for small businesses. However, many payment providers, ecommerce platforms, and payment gateways offer some form of protection. It could be a cheaper alternative for getting the chargeback management services you need. Here are a few examples of popular payment processors with built-in chargeback protection.
PayPal

While most chargeback protection services integrate with PayPal, it offers a simple program of its own, free of charge. PayPal will cover disputes due to unauthorized transactions and items not received. PayPal holds funds until issues are resolved and works with you on the investigation. This guarantee covers customers in 202 countries; however, it does not cover disputes concerning digital items or services not received.
Square

Square provides free fraud monitoring and has a risk management program for 6 cents per online transaction, with a free 90-day trial. For fraud monitoring, it uses machine learning and payments across the Square system to seek the latest fraud trends and alert you accordingly. Square will work with your customer's bank on disputed charges. Its risk management program includes alerts with blocking options, card blocking, custom rule creation, and analytics to spot trends leading to chargebacks in your business.
To learn more about Square's fraud protection and other payment processing features, read our full Square Payments review.
Stripe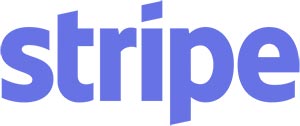 Stripe offers chargeback protection for an additional 0.4% per transaction. Like Square, it uses machine learning to spot and block fraud. It covers online sales for digital and physical products for purchases around the world. Unlike other chargeback programs, if you get a chargeback, Stripe simply reimburses you the disputed amount and waives the dispute fees.
For more information on Stripe's features and pricing, read our full Stripe review.
Shopify

For US customers accepting online payments through Shopify, the ecommerce software will reimburse you for fraudulent chargebacks. It says it does this "for a small fee," so talk to your representative for specific rates.
BlueSnap
BlueSnap is a payment platform with chargeback control. It offers a self-service option and a full-service option. BlueSnap uses Chargeback911 tools and works with Verifi and other chargeback services to help you automate responses and eliminate merchant issues that lead to chargebacks. Plans start at 2.9% + 30 cents per transaction with a monthly fee if the processing is less than $2,500 per month.
Bolt

Bolt's checkout process flags potential fraud but leaves final approval to you. Bolt also helps submit evidence against chargebacks and covers transactions where a cardholder did not give authorization such as with lost or stolen cards. For other transactions, merchants are responsible for the payment amount, plus $15 dispute fees levied by the card network.
Bolt users rate it at 4.6 out of 5 stars on G2 reviews. They praise the simple checkout process and say the customer service is quick and helpful and that the platform is always improving.
Bottom Line
Chargebacks can drain your profits, not only through lost products and revenue but in chargeback fees. Chargebacks stem from fraudulent charges, as well as merchant error, charges forgotten by a customer, and lost packages. If this is an issue for you, a good chargeback protection service like Verifi can save you hundreds or thousands of dollars.