It's important to choose a payment processor that best meets your unique business needs. In comparing, Stripe vs Square vs PayPal, online processing fees are identical at 2.9% plus 30 cents per transaction. PayPal offers better online recognition, while Square excels in processing in-person payments, and Stripe delivers extreme flexibility for developers.
When to Use Stripe
Stripe is best known for its advanced developer tools that allow for extreme flexibility and customization when building online payment channels. When using Stripe, developers can integrate with more APIs with Stripe than with any other payment processor. Stripe also offers potent tools for subscription-based businesses.
When to Use Square
Square's extensive collection of point-of-sale (POS) devices makes it an excellent choice for brick-and-mortar stores and service providers who need to accept payments in person. You can accept payments from anywhere with Square's hardware solutions, including on-the-go readers, the Square Terminal, and the Square Register.
When to Use PayPal
PayPal has 277 million users, making it the leader in online payment processing. Brand recognition and credibility make PayPal the best payment processing choice for businesses that want to take online payments. PayPal is simple to set up and integrates well with common website platforms.
When to Use an Alternative
Payment Depot is another payment processing option to consider. Processing fees are 5 cents to 15 cents per transaction, plus a monthly program fee that ranges from $49 to $199, depending on processing volume. You can accept payments both online and in person. Depending on your business parameters, a Payment Depot membership-style account can lead to fee savings into the hundreds for some businesses.
Stripe vs Square vs PayPal at a Glance
| | Stripe | Square | PayPal |
| --- | --- | --- | --- |
| Account Setup Fees | $0 | $0 | Express checkout and standard: $0; Payments Pro: $30/mo |
| Online Fees* | Online: 2.9% plus 30 cents | Online: 2.9% plus 30 cents | Online: 2.9% plus 30 cents |
| Mobile Reader Fees | Mobile reader not available | Mobile Square Reader/Stand: 2.75%; Other Square POS systems: 2.5% to 2.6% plus 10 cents | Mobile reader: 2.7% |
| Keyed Fees | Keyed sales not available | Keyed sales: 3.5% plus 15 cents | Keyed sales: 3.5% plus 15 cents |
| Invoice Processing Fees | Free for first $1 million in recurring revenue; 0.4% on recurring charges | 2.9% plus 30 cents | 2.9% plus 30 cents |
| Payment Types Accepted | All major credit cards, Apple Pay, Android Pay, ACH; international cards accepted for 1% additional fee | All major credit cards, Apple Pay, Android Pay, AliPay ACH payments, some cryptocurrencies | All major credit cards and Google Pay |
| Mobile Hardware Fees | None available | Square Reader for MagStripe: Free; Other hardware $30-$999 | PayPal Here: Free (regularly $24.99) |
| Payout Schedule | Two-day payouts on average | One to two days | Funds available immediately |
| Ease of Setup | Difficult for non-technical people | Easy | Easy |
| Platform Integrations | 250+ | 130+ | 130+ |
| Data Security | ✔ | ✔ | ✔ |
| Reporting & Analytics | ✔ | ✔ | ✔ |
| PCI Compliance | ✔ | ✔ | ✔ |
| Customer Service Support | Average to Poor | Average | Average |
| More Information | | | |
Note: Square has recently changed its flat-rate fee of 2.75% to 2.6% + 10 cents per transaction. We will update the pricing and our ranking of providers in the next update of this article.
*All fees are per transaction
Which Payments Provider Is Right For You?
Answer a few questions about your business and we'll give you personalized product match
How We Evaluated Stripe vs Square vs PayPal
To evaluate Stripe versus PayPal versus Square, we took a look at important payment processing features that small businesses consider most important. We examined overall fees, payment times, and reliability. We also considered ease of use, variety of features offered, number and types of platform integrations, as well as each payment processor's customer service reputation.
We compared Stripe versus PayPal versus Square based on:
Fees: We explored the various transaction and hard fees charged by each provider.
Ease of use: We considered how easy it was to set up and manage each payment processing solution.
Variety of features offered: We took a look at the variety and type of features offered by each provider.
Customer service: There are literally tens of thousands of reviews available online, and we scoured customer feedback channels to evaluate customer service and support.
Integrations: Most processors are used in tandem with other platforms and programs, so we took a look at integrations offered.
Security and reliability: Minimizing online fraud, maximizing security, and being able to trust that your payment gateway is reliable are top priorities for every business. We examined how each provider handled these important areas.
Comparing Stripe versus Square versus PayPal revealed some distinct advantages for each payment processor under various circumstances. In the sections that follow, you will see where each solution excels as well as where there may be some shortcomings that you need to understand before making a payment processing provider decision.
Stripe vs Square Vs PayPal: Pricing & Features
In comparing PayPal, Square, and Stripe, it is clear that none offer a significant advantage in terms of fees charged for online processing, but there are distinct differences in where each provider excels in terms of desirable business features. The best payment processing solution for your business will depend on your unique needs.

Stripe Pricing & Features
Stripe's transaction fees are 2.9% plus 30 cents per transaction, which puts it on par with both PayPal and Square. Where Stripe excels, though, is with its advanced developer tools and sheer number of API integrations, which make Stripe the payment gateway of choice for businesses that require considerable flexibility and customization.
Stripe excels in the following:
Stripe's Customizable Checkout Experience
Using Stripe Elements, a set of prebuilt rich user interface (UI) components, businesses can create clean, functional, and customized checkout carts on their websites. Stripe makes it easy to provide a seamless payment experience for your customers.
Number & Variety of Integrations Available Through Stripe
Stripe identifies itself as a "developers first" solution, and therefore seeks to offer flexible and robust solutions that site developers need to create ideal payment processing solutions for their businesses. Stripe integrates with more than 250 APIs, including Taxamo, ListBuilder, and ChargeDesk.
Stripe Platform Stability
In a report from the International Data Corporation (IDC), researchers noted that businesses using Stripe experienced 81% fewer checkout cart outages than they had with their previous processing applications. Website checkout processes must function consistently and seamlessly in order for businesses to achieve sales goals, and Stripe is a dependable vendor in this critical area.
Stripe Fraud Reduction
The threat of online fraud is real, and smart businesses need to minimize the risks associated with taking payments online. The Stripe user network is so large that even if a customer is new to your business, there's an 89% chance that the Stripe network has already seen the customer's credit card on its network, according to the payment processor. Stripe Radar is a fraud prevention algorithm that analyzes data from Stripe's millions of global users. This system gives Stripe an advantage in spotting and shutting down online fraud quickly.
Square Pricing & Features
Square's online payment processing fees are 2.9% plus 30 cents per transaction. Fees for mobile processing vary by type of device used and type of products or services delivered. The Square Reader magstripe device is free. Other types of hardware for in-person processing can be purchased from Square for $35 to $999.


Square Pricing Chart
| Feature | Fees/Cost |
| --- | --- |
| Online Processing Fees | 2.9% plus 30 cents |
| Mobile Square Reader/Stand fees | 2.75% |
| Square Terminal fees | 2.6% plus 10 cents |
| Square Register fees | 2.5% plus 10 cents |
| Square for Restaurants fees | 2.6% plus 10 cents |
| Square for Retail fees | 2.5% plus 10 cents |
| Keyed sales | 3.5% plus 15 cents |
Note: Square has recently changed its flat-rate fee of 2.75% to 2.6% + 10 cents per transaction. We will update the pricing and our ranking of providers in the next update of this article.
Key features that make Square one of the most popular payment processing options today include:
Square POS Options
Square offers a full range of POS devices that make taking payments anywhere exceptionally easy. Known for both sleek designs and straightforward interfaces, Square's price-friendly devices include various versions of the Square Reader, a Square Terminal, and the Square Register. Square POS options offer convenient and flexible solutions for restaurants, retail, and anywhere that services or products are sold in person.
Square's Real-time Analytics & Sales Reporting
Square's analytics and sales reporting features make it easy to understand important business metrics and trends. Sales volume, types of sales, refund volumes, peak sales times, and more are all easily accessed through Square's reporting dashboard.
Installment Payments Through Square
Square Installments allow businesses to offer automatic payments to their customers. When customers request to sign up for your installment program, they are directed to complete an online application from their own device. If approved, customers pay Square an APR of 0% to 24%. Businesses are paid in full for the purchase from Square Capital upfront, thus there is no credit risk for participating businesses.
Square Invoicing & Estimates
You can send both invoices and estimates free via your Square business interface. In addition, you can schedule recurring invoices, set automatic payment reminders, save credit card information securely, and track invoices and payment status.
PayPal Pricing & Features
PayPal's three tiers for online payment processing, PayPal Standard, PayPal Express Checkout, and PayPal Payments Pro, have identical processing fees: 2.9% plus 30 cents per transaction. PayPal Payments Pro costs an additional $30 per month. This additional fee allows you to customize your checkout process so buyers do not have to leave your site to make a purchase, whereas the other two tier levels redirect users to PayPal during the checkout process.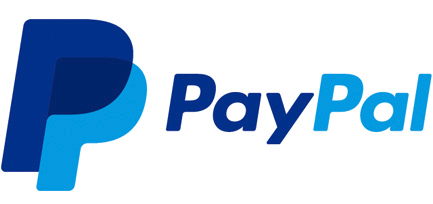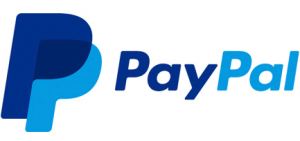 PayPal Pricing & Features Chart
| | PayPal Payments Standard | PayPal Express Checkout | PayPal Payments Pro |
| --- | --- | --- | --- |
| Fees | 2.9% plus 30 cents per transaction | 2.9% plus 30 cents per transaction | 2.9% plus 30 cents per transaction; $30 additional monthly fee |
| Allows for checkout Customization | ✔ | ✔ | ✔ |
| Redirect to PayPal Required | ✔ | ✔ | ✔ |
Prominent features that make PayPal the best option for online payment processing:
PayPal Security & Fraud Protection
The PayPal button has become a prominent symbol that's linked with both credibility and security for online buyers, many of whom are wary about potential fraud or credit card theft. PayPal has a strong reputation for protecting customers' private information, which means businesses using PayPal experience less resistance to closing sales in the checkout process.
Recurring Payments Through PayPal
Recurring payments are available through PayPal. The costs for this feature are $10 per month in addition to the regular Virtual Terminal or PayPal Payments Pro charge of $30 per month.
PayPal's POS
PayPal Here is the processor's POS device that allows businesses to accept in-person payments virtually anywhere. The standard fee for the hardware is $24.99, although through 2019, PayPal is offering this mobile reader for free. Processing fees are 2.7% per transaction.
PayPal Invoicing
While PayPal does not charge businesses to generate invoices, they assess a 2.9% plus 30 cent transaction fee for every invoice processed. Invoice payouts are typically made within 24 to 48 hours.
Stripe vs Square vs PayPal: Ease of Use
PayPal and Square are extremely easy to use for virtually everyone. Stripe is generally too difficult for non-technical users, but is highly regarded among web developers as a flexible solution that is efficient to implement.
Stripe Ease of Use
Stripe is a sophisticated tool offering versatile developer-level programming options. It is not the right payment processing solution for a non-technical beginner. The consensus among developers is that Stripe is an excellent tool that offers effective solutions for their more advanced needs.
Square Ease of Use
Whether you're searching for a tool for processing online payments or a flexible POS solution, Square makes taking customer payments simple and easy. Square is sophisticated enough to satisfy advanced users' needs, yet simple enough to ensure beginners can start accepting payments immediately.
PayPal Ease of Use
PayPal was developed for online business owners with little or no technical skills. There is no approval process to join and you can start accepting payments within minutes of setup. PayPal also automatically updates its processor, so once PayPal is added to you site, you never need to update it again.
Stripe vs Square vs PayPal: Customer Service
When comparing PayPal, Square, and Stripe, customer service support methods are similar across all three providers. Each company offers a few nuances in their customer service strategies that are unique to the types of customers they serve. Of the three, PayPal offers the best options for customer service support, though, like Square and Stripe, the service PayPal delivers is not always viewed as stellar.
Stripe Customer Service
Stripe hosts a vast online knowledge base, with support for both non-technical users as well as web developers. Stripe recently added 24/7 phone support for customers. They also offer service through email and support forms. Stripe developers also answer questions via freenode, an IRC network, using the hashtag #Stripe. Overall, satisfaction with Stripe's support appears to be average, with issues being reported in terms of slow support times and inadequate problem resolution.
Square Customer Service
Business users can access Square customer service through email, social media, and its support forum. Square offers a customer support phone number that operates 12 hours a day, but merchants must first request an access code from the Square website in order to obtain phone support. Users report long wait times to get questions answered, sometimes up to several days.
PayPal Customer Service
PayPal offers many options that make it easy to get your questions answered and needs met. Chat is available online 24/7. PayPal also has an active community forum, a vast online help center, and email support that responds within 24 hours. Their customer service call center operates 12 hours a day, seven days a week.
Service support is deemed adequate by most business users. Others feel that PayPal favors buyers over business owners, and also say they have experienced inflexible service support from PayPal.
Stripe vs Square vs PayPal: Customer Reviews
Square, PayPal, and Stripe all receive high marks from customers in many areas, most notably in the way each provider quickly and seamlessly process payments in an accurate, stable, and secure manner. The one area where each payment gateway seems to take a hit in terms of customer satisfaction is in their handling of perceived suspicious purchase and account activity.
Stripe, PayPal, and Square all sometimes place holds or freezes on business accounts, blocking business owners from accessing their funds for a period of time. This is done to protect you, your customers, and the payment processor from acts of fraud. The goal of every provider is to resolve issues related to potential fraud or account inconsistencies in a timely manner. Many business users feel their funds have been blocked through no fault of their own, and are frustrated with the lack of transparency of this process and the slow pace of dispute resolution.
Stripe Customer Reviews
Stripe scores high marks from users on nearly every relevant parameter except customer service. Until recently, the lack of a direct support phone number to call when facing issues like payments disputes and payment processing problems was frustrating for users who needed to get issues resolved. Sudden and insufficiently explained account terminations and account holds were also reasons some merchants gave Stripe poor reviews.
Square Customer Reviews
Overall, merchants give Square strong marks for its innovative POS options. Restaurants and retail are the business categories that seem particularly drawn to Square's in-person payment solutions. Where Square falls short for some business owners is in its handling of fraud triggers and placing lengthy holds (30 or more days) on funds.
PayPal Customer Reviews
PayPal generates consistently strong reviews from business users. Customers cite ease of use, support, security, and brand recognition as key reasons for being pleased with PayPal. For those disappointed with PayPal, slow funds transfer times and frozen accounts were among the top issues faced.
Bottom Line
In comparing Stripe versus Square versus PayPal, it's important to consider which features are most important for your business. PayPal is the best option if you want a simple way to accept money securely online by the world's most recognized brand in this category. If your site requires a customized, developer-focused solution, Stripe is the best choice for you. Finally, if you want to take payments both in person and online, Square is the best solution for your business.
Square gets our nod for best overall solution. Its versatility, market dominance in POS tools, reliability, and its comprehensive suite of business-building tools make Square our top pick for payment processing provider. Set up a free account with Square today.