Customer relationship management (CRM) software for contractors and builders allows them to manage price estimates, job scheduling, project delivery, and outreach in one system. While there are general-use CRM software for construction businesses with relevant tools to oversee their operations, industry-specific platforms are also available to meet these unique needs. Based on our evaluation of dozens of tools, the seven best construction CRM software options include:
Best Construction CRM Software Compared
Provider

Starting Monthly Price per User*

Free Plan?

CRM Type

Our CRM Rating Out of 5

$30

(up to two users)

✓

General use

4.68

$14.90 per user

✕

General use

4.43

$14 per user

✓

General use

4.38

Contact for pricing

✕

Industry-specific (exterior home renovators)

4.35

$9

✕

Industry-specific (general and specialty trade contractors)

4.33

$99

✕

Industry-specific (specialty trade contractors)

4.26

Contact for pricing

✕

Industry-specific (roofers)

3.54
*Based on annual billing; monthly billing is also available for slightly higher rates.
HubSpot CRM Suite: Best CRM for Contractors to Deploy Marketing Campaigns

Pros
Free plan available for sales, marketing, service, and content management hubs
Simple CRM to use when creating email campaigns, blog content, landing pages, and social posts
Comes with meeting scheduling to get jobs on the calendar plus quote generation to send estimates and receive signatures
Cons
Paid plans get expensive
Limited project management features—designed mostly for task tracking in list views
Payment processing and e-signatures not available on Free plan
You want to build brand awareness to your contracting business: The HubSpot CRM Suite is a bundled product of the Sales, Marketing, Service, and Content Management Hubs. We like all the tools a new contractor could use to enhance their brand presence as they're easy to use and come with automation capabilities and templates. You can deploy numerous strategies using email marketing, social media, blog and video hosting, and online ads, all in one platform.
You need a free and simple contractor CRM: HubSpot is a great option if you've never used a CRM system before because of its simplicity. Users rave about its intuitive and modern interface, easy-to-operate tools, and effortless setup process. The provider also offers a robust free plan for contractors on a tight budget to access job and meeting scheduling, deal tracking, document management, and quote generation tools.
---
You need robust project management tools: While HubSpot markets itself as having project management capabilities, they are limited to just tracking tasks and subtasks in a list view. These are not ideal for complex construction, maintenance, or renovation projects that demand detailed viewing options and collaboration tools.

Alternative: Pipedrive has far more robust project management tools with multiple viewing options like Kanban, list, and calendar, plus task scheduling and collaboration features. Alternatively, you may prefer an industry-specific CRM like Jobber or JobNimbus, which also have solid project features.

You want less expensive digital signature capabilities: While HubSpot offers e-signature directly on quotes to streamline the deal process, it requires the Professional plan for $1,600 per month.

Alternative: Jobber is a great trade contractor and home builder CRM with e-signature tools starting at $9 per month.
---
HubSpot CRM Monthly Pricing Plans*
Cost:
Key Features:
Contact and company management storage with activity tracking
App marketplace access for third-party integrations
Deal tracking on one pipeline with quote and estimate generation
Document storage within contact and deal records
Built-in appointment scheduler that can be used for jobs
Mass email marketing with email templates and automated deployment
Blog management with search engine optimization (SEO) recommendations
Website landing page design tools with custom web forms to submit inquiries
Customer service ticketing for one pipeline
Cost:
Key Features:
Everything in the Free CRM Suite
Payment processing from quotes and invoices through automated clearing house (ACH) and Stripe integration for credit card payments
Telephone usage from the CRM for up to 500 minutes per account monthly
Multiple ticketing and deal pipelines
User notifications and task assignment for deal changes
Call-to-action (CTA) design tools
Cost:
$1,600 per month (up to five users)
Key Features:
Everything in Starter CRM Suite
A/B testing on emails and landing pages
Data duplicate detection
E-signatures on quote documents
Product and service library
Automatic lead rotation
Multiple sales teams
Unlimited automations for email campaigns plus omnichannel automation to engage leads across other channels like social media, chat, and ads
Social media integrations to manage up to 50 accounts and make 10,000 posts per month on LinkedIn, Facebook, Instagram, or Twitter
SEO analytics for web pages
Multi-blog management plus video library hosting
Custom reports with sales forecasting and goal tracking
*Pricing is based on annual billing on a per-month breakdown. Monthly billing is available for a higher cost. Each plan offers a 14-day free trial. Pricing reflects pricing info available at the time of publishing. While we update pricing information regularly, we encourage our readers to check current pricing here.
**Pricing uses the monthly CRM Suite costs for individuals and small teams. The provider also offers Enterprise-level products for larger teams for a higher cost. The CRM Suite includes sales, marketing, customer service, content management system (CMS), and operations software in one product. Individual modules can be purchased for lower prices.
Our Expert Opinion
HubSpot is a great general-use option for handling the sales and marketing side of a contracting business. It comes with all the essentials like deal tracking, quote generation, e-signature tools in the paid plans, and even payment processing for when the client project is delivered. Its most notable attributes, however, are the robust marketing capabilities that can convert lesser-known contractors into lead generating machines through email, ads, social media, and content.
Pipedrive: Best for Construction CRM Software for Proposal Generation

Pros
Robust proposal generation and tracking features, plus tools for obtaining digital signatures
Great deal management tools with custom pipelines to meet any contractor sales process
Offers a solid built-in project management module to handle building and contracting work after a deal is closed
Cons
Doesn't offer a free-forever plan
Project management tools get expensive
Mass emailing and meeting scheduling requires the Advanced plan
You want to streamline your sales process: Pipedrive is a sales CRM for home builders and contractors to generate more deals and proposals—optimizing the entire sales process. Users can auto-assign incoming deals to proper reps, maintain up-to-date contact data with auto-enrichment, and identify rotting deals. The Smart Docs tool also lets you auto-generate, send, track, and get signatures on proposals from one module.
You prefer a general CRM with project management features: Many small businesses prefer general CRMs as they are usually more cost-effective and easier to operate. The downside is that not all general-use CRMs offer project management tools. Luckily, Pipedrive now offers project management in its CRM with Kanban views and task tracking to oversee client deliverables in the same system that you close the deal.
---
You need free email marketing features: One downside of Pipedrive is that it has no free-forever plan, which isn't ideal for contractors on a super-tight budget. By default, you also cannot access the email tools to send mass or personal messages from the CRM.

Alternative: HubSpot offers a great free CRM system and is the best CRM for construction in terms of email capabilities—letting you send, automate, and track email marketing campaigns at no cost.

You prefer an industry-specific CRM: Pipedrive is a general CRM that users must customize to tailor for their specific business. But because the construction and contractor business is heavy on the operations side, many companies may prefer an industry-specific platform built to meet unique marketing, project, and finance management needs.

Alternative: Depending on your vertical within contracting, there are several CRMs that can meet your industry-specific needs. JobNimbus, for example, is the best CRM for small construction businesses doing exterior home remodeling, while Jobber is a solid option for the trade specialists like electricians or plumbers.
---
Pipedrive Monthly Pricing Plans*
Cost:
Key Features:
Lead and contact record management with activity tracking
Document storage on deals, leads, contacts, and products
Product catalog
Mobile CRM app for on-the-go sales management
Deal management tools with rotting deal indicators
Apps marketplace for third-party CRM integrations
Duplicate data detection and merge
Comments and user mentions on CRM records for team collaboration
Custom data fields and sales pipelines
Activity reporting with sales goals tracking
Cost:
Key Features:
Everything in Essentials
Two-way email sync for using Gmail or Outlook systems from the CRM and syncing email data
Mass email with merged fields that use contact data to personalize bulk emails
Custom email templates and email signatures
Built-in meeting scheduling for jobs or client calls; includes flexible or recurring appointments plus a video call scheduler
Workflow automation
Smart contact data that auto-enriches contact profile data using online information
Expanded sales reports with recurring revenue tracking
Cost:
Key Features:
Everything in Advanced
Smart Docs for auto-populating data on proposals to send and track plus e-signature on documents
Contacts timeline in CRM records that visually tracks lead history
Sales team management with team goals tracking
Automated deal and lead assignment
Cost:
Key Features:
Everything in Professional
Built-in project management with Kanban views, tasks and subtask lists, and custom project fields to tailor for construction, remodeling, or trade contractor operations
Document storage within project records
Phone support and an implementation program for CRM users
Cost:
Key Features:
Everything in Power
Security rules and permission settings
Unlimited CRM reports and sales dashboards
100 active workflow automations
Unlimited teams
*Pricing is based on annual billing on a per-user monthly breakdown. Monthly billing is available for a higher cost. Paid plans include a 14-day free trial. Pricing reflects pricing info available at the time of publishing. While we update pricing information regularly, we encourage our readers to check current pricing here.
Our Expert Opinion
Pipedrive is a robust CRM that can support trade contractors during their procurement process and after they've won the work. The recent update that they now offer project management sets them apart as a versatile CRM that can serve various industries. Despite that update, it's still the opportunity management features that give sales teams a huge advantage for tracking deals, auto-generating contracts, sending proposals, and getting signatures.
Zoho CRM: Best for Job Scheduling & Cataloging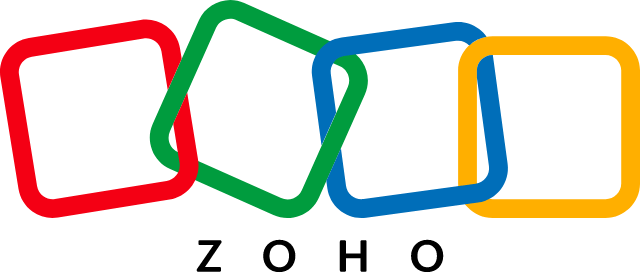 Pros
Free and affordable plans available
Robust pricebook features that let you add contracting services, assign jobs, and schedule appointments
Offers deal management with quote and invoice generation, email and social media marketing, and customer support tools in one
Cons
Requires learning curve to use
Project management requires native integration
Inventory management for sending quotes, invoices, orders, and storing vendors requires Professional plan
You want to manage contracting services with your CRM: One of Zoho CRM's most useful features is its inventory management module. This comes with tools for creating and tracking quotes and storing services with pricing in a digital catalog. From the same module, as deals are closed, you can assign jobs to users, schedule appointments to complete the job, track job progress, then send an invoice in the same system.
You need free sales tracking tools: Zoho CRM's free-forever plan allows for up to three users and comes with all of the sales basics. You can track deals on a pipeline, store contacts, manage files, and monitor lead activity. Additionally, it has built-in account management software, which is great for contractors who work on a retainer, as seen with condo associations, apartment buildings, and property management firms.
---
You need a simpler CRM system: One common issue with Zoho that could deter contractors new to using a CRM is the ease of use. Many subscribers find the interface tough to navigate and say a steep learning curve is required before getting comfortable with the features.

Alternative: HubSpot CRM is a great, simple, general-use CRM system, while AccuLynx and JobNimbus are solid industry-specific CRMs that perform well in product usability.

You want built-in project management: While Zoho technically offers project management capabilities, it's only available if you subscribe to its native Zoho Projects tool, which requires an integration and additional cost.

Alternative: Pipedrive is a great alternative with excellent sales tools and built-in project management features.
---
Zoho CRM Monthly Pricing Plans*
Cost:
Key Features:
Lead, account, and contact management with activity tracking
Documents storage in CRM records
Native integration with Zoho Projects for project management tools
Deal tracking for one sales pipeline
Custom email templates
Workflow automation
Standard CRM reporting
Cost:
Key Features:
Everything in Free
Zoho marketplace for third-party integrations
Custom data fields
Sales forecasting
Built-in meeting and appointment scheduler
Third-party integration to use a telephone system in the CRM
Social media integration for monitoring feeds, managing content, and generating leads
Expanded automation for trigger-based CRM record, task, or job creations, updates, or assignment
Multiple sales pipelines
Mass and direct email with engagement tracking
Custom reports and dashboards
Cost:
Key Features:
Everything in Standard
Automated duplicate detection
Mass email scheduling
Customer support module for case management features
Inventory management module for products and pricebooks, quote and invoice generation, vendor data storage, and order management
Built-in sales gamification through Zoho Motivator
Unlimited reports
Macro automations that trigger automated workflows in one click rather than preset triggers
Cost:
Key Features:
Everything in Professional
Zia artificial intelligence (AI) tool for task reminders, predictions, performance suggestions, finding CRM information, and enriching data records
Case escalation automation rules for customer support module
Custom CRM modules to design apps in the CRM for construction or contracting
Multiple scoring rules on lead scores
Territory-based forecasting
Cost:
Key Features:
Everything in Enterprise
Zia Scores tool for automated lead scoring
50 sales pipelines
Unlimited application programming interfaces (APIs)
*Pricing is based on annual billing on a per-user monthly breakdown. Monthly billing is available for a higher cost. Zoho CRM comes with a 15-day free trial for the paid plans. Pricing reflects pricing info available at the time of publishing. While we update pricing information regularly, we encourage our readers to check current pricing here.
Our Expert Opinion
Zoho CRM is an excellent platform for contractors who handle more quick-fix jobs, like plumbers, electricians, and landscapers. We mostly like how these services can be stored in the inventory management module to easily quote, assign, and schedule a job in one place. Additionally, the free and low-cost sales features can support those looking to generate new business while on a tight budget.
JobNimbus: Best CRM for Remodelers & Exterior Home Renovators

Pros
Industry-specific CRM designed to help roofers and remodelers manage jobs and grow their business
Robust job and project management features customizable for any type of contracting services
Includes one-click invoicing capabilities with payment processing and ability to sync accounting data with QuickBooks
Cons
No free plan and lacks transparent pricing
Limited sales tools to just lead tracking, contact storage, and appointment scheduling; no outreach tools via phone or email
Doesn't currently have marketing features; users can get into a waitlist for when the marketing module is released
You are a remodeling or roofing business: JobNimbus is a specialty CRM mainly serving roofing, siding, gutter, and home renovation businesses. This is because it has features useful to these operations, like workflow tracking on boards, project management, and invoice generation. Additionally, you can use appointment scheduling, photos, estimates tools, and e-signature features to win the work.
You need broad project management: Project management in JobNimbus is top-notch. Teams can track repeatable workflows on project boards, mention team members to facilitate collaboration, and incorporate custom task types unique to different contracting jobs. There are also project budgeting features to track expenses and integrations to get order measurements for jobs.
---
You need a free contracting CRM: While JobNimbus doesn't offer transparent pricing, we know that the provider does not offer any free-forever plan to its users.

Alternative: HubSpot CRM is the best product on this list for free tools—offering sales, marketing, service, and content management features at no cost.

You want more robust sales and marketing tools: JobNimbus focuses more on the operations side of a contracting business. Its sales tools are limited to contact storage, lead tracking, quote proposals and signature tools, and appointment scheduling. Additionally, the marketing module is not yet available for users to manage ads, their websites, and search engine optimization (SEO).
---
JobNimbus Plans*
JobNimbus has no standardized per-month pricing for its CRM plans. Instead, teams must contact the sales team and are quoted based on the number of users, data capacity requirements, and the needed features per one of three product tiers.
Key Features:
Unlimited contact storage
Job workflow tracking
Ability to generate and send payable invoices
Report generation for jobs and outreach
Key Features:
Everything in Early
Unlimited jobs
Financing tools for homeowners through integration with Sunlight Financial, which lets users submit customer loan applications from the CRM
Workflow automation
Project management
Integration with QuickBooks to integrate invoicing and payment data to your balance sheet and income statements
Key Features:
Everything in Growing
Unlimited job boards for tracking workflows
Multi-location data sync to QuickBooks
Unlimited software integrations
Task type customization on projects
Custom data fields
*JobNimbus comes with a 14-day free trial for the paid plans. Pricing reflects pricing info available at the time of publishing. While we update pricing information regularly, we encourage our readers to check current pricing here.
Our Expert Opinion
JobNimbus takes the top pick on our list for best industry-specific CRM. Narrowed down further, this product is particularly ideal for roofers, home remodelers, and siding businesses thanks to its workflow tracking features and ability to take pictures in the CRM that can get stored in job records. We also like how the job and project management features are highly customizable and detailed—letting you oversee all tasks, subcontractors, and progress status in one place.
Jobber: Best for CRM for Small Construction Businesses & General Contractors
Pros
Cost-scalable subscription plans with a low starting price
Unique client hub feature where you can create a self-service portal for clients to schedule appointments, pay invoices, and approve quotes
Extensive job management features like expense tracking, job costing, job assignment, and progress tracking
Cons
Poor product usability ratings
Lead management and marketing features require Grow plan
Relatively expensive job and appointment scheduling
You are a general contractor: One of the top industries served by Jobber is primary contractors for construction and renovation projects. This is because of the all-in-one functionality where you can manage contacts and clients, quotes, jobs, and financial aspects like expenses and revenue in one system. It also has robust project management to sort out job details, assign work to contractors, and monitor progress.
You need finance management tools in your CRM: Something that stood out about Jobber is the financial features. Jobber not only lets you send quotes and receive payments through invoices, but also sync that data directly with QuickBooks. Also, teams can do job costing to see the real-time profitability of each job based on all the costs involved.
---
You need better and more cost-friendly marketing tools: Jobber is not a great CRM option for mass marketing your business. First off, the marketing features aren't available until the Grow plan for $249 monthly. Next, it's entirely powered by a Mailchimp integration and only lets you do email and postcard campaigns.

Alternative: HubSpot CRM includes built-in mass email marketing with automated campaigns, blog hosting, web forms, and website landing pages, all for free.

You need lower-cost appointment scheduling: Scheduling jobs gets expensive with Jobber—starting at $49 per month for users to schedule and $129 per month for clients to make the appointment.

Alternative: Zoho CRM lets clients and users book appointments on the Standard plan for $14 per user, monthly.
---
Jobber Monthly Pricing Plans*
Cost:
Key Features:
Contact and client data storage
Client management with Hub for client self-service to approve quotes, make appointments, and pay invoices
Professional quote generation with templates, signatures, and payment processing
Invoicing with payment processing through credit card online payments, mobile card reader payments, and automated clearing house (ACH)
Mobile CRM app
Cost:
Key Features:
Everything in Lite
Job scheduling
Job management with details, progress updates, and file attachments like notes, photos, or documents
Request generation tools to track incoming job requests using forms on your website, social media accounts, and client Hub
Access to the Jobber app marketplace for third-party integrations
CRM reporting on jobs, clients, and sales activity
Cost:
$129 for up to five users
Key Features:
Everything in Core
Job forms and checklists to keep work delivery consistent and show customers what was completed
Job routing to assign work projects to users based on how close they are to the client location
GPS tracing of team members to ensure job completion
Time and expense tracking for client projects
Online appointment booking for customers
Email and text automation reminders for appointments or upcoming jobs
Automatic payment processing for recurring work
Automated invoice follow-ups via email or text
QuickBooks sync for expense and revenue data
Integration with Zapier to create data flows between applications
Custom data fields
Cost:
Key Features:
Everything in Connect
Job costing to check profitability of jobs based on revenue, materials, labor, and other trackable expenses
Two-way texting with clients
Lead management with record tagging
Expanded quoting tools like markups on line items, optional job add-ons for clients to select from, images on line items, and automated email and text follow-ups on quotes
Campaign management for email and postcard marketing through integration with Mailchimp
*Pricing based on annual billing on a per month breakdown. Monthly billing is also available for a higher cost. Jobber comes with a 14-day free trial. Pricing reflects pricing info available at the time of publishing. While we update pricing information regularly, we encourage our readers to check current pricing here.
Our Expert Opinion
Jobber separates itself as being a great CRM for general contractors overseeing full construction or remodel projects. It surpasses many CRMs for its robust project management features and unique finance tools like job costing and expense tracking to ensure profitability and maintain up-to-date accounting records. While we wish the platform could better support sales and marketing campaigns, it's still a powerful platform to manage contracting operations.
FieldPulse: Best for Field Service Contractors

Pros
All-in-one solution for managing sales, clients, jobs, and field service operations
Uniquely equipped for specialty field service contractors like electricians and plumbers through its fleet tracking, dispatching, estimates, and job management tools
All around solid quote management system with a built-in job estimate calculator, pricebooks, and proposal generation tools
Cons
Non-transparent pricing that starts at an expensive rate
Limited outreach capabilities to just email and texting tools and phone integrations to engage customers
Sales tools are mostly focused on proposal generation and tracking deals on a pipeline; lacks lead scoring and sales automation
You are a field service contractor: Field service contractors primarily do on-site, quick-fix projects that are usually maintenance-related. Verticals such as electricians, heating, ventilation, air conditioning (HVAC) specialists, and plumbers can get tremendous value from FieldPulse because of its field-service focus. It includes fleet tracking, job scheduling, dispatching tools, and job management and quote generation capabilities.
You need advanced quote features: Another strong attribute of FieldPulse involves the quoting features. Users can store a pricebook to easily pull flat rates as well as use the built-in estimation software to provide accurate job quotes to customers. Additionally, the system offers a proposal management module that lets you present multiple options to clients, offer financing, and pull CRM data onto professional templates.
---
You need a more cost-friendly solution: FieldPulse, unfortunately, does not offer transparent pricing other than the fact that it starts at $99 per month, which is relatively expensive.

Alternative: Zoho CRM offers free plans and cost-scalable paid plans that start at $14 per user, monthly. It's also highly customizable for users to tailor to any field service or general contractor needs.

You want better outreach features: Aside from being able to manage deals on a pipeline, create proposals, and communicate with clients via phone, email, and text, there aren't any other outreach features to help you bring in new business revenue. For example, lead scoring, automated nurturing, and content management tools that aren't offered by FieldPulse are solid ways to optimize your sales process.

Alternative: HubSpot CRM Suite is the best all-around outreach platform that combines robust sales, marketing, and content management features to help generate new clients no matter what strategy or channel you wish to use.
---
FieldPulse Monthly Pricing Plans*
FieldPulse Plan
Cost:
Starts at $99 and custom-priced based on the modules used, support package selected, and the number of users
Key Features:
Sales Suite for managing deals in the sales process and generating quotes
Customer management for tracking contacts and activity of clients
Estimate module for calculating project costs for clients
Scheduling and Dispatching module to scheduling jobs and routing team members to job sites
Job Management for tracking progress on individual jobs, logging updates, and storing files and photos
Invoice and Payments for sending invoices to clients and collecting payments; also includes FieldPulse payments through a mobile app, over the phone, or in a customer portal
Fleet tracking to monitoring work vehicle locations
Engage tools for communicating with clients and leads via text, phone, and email
*Pricing based on annual billing on a per month breakdown. Monthly billing is also available for a higher cost. FieldPulse comes with a seven-day free trial. Pricing reflects pricing info available at the time of publishing. While we update pricing information regularly, we encourage our readers to check current pricing here.
Our Expert Opinion
FieldPulse is a powerful CRM platform that can help specialty contractors like plumbers, electricians, carpenters, junk removal companies, and HVAC specialists grow and operate. Its field service management features, combined with the client portal and job tracking capabilities, allow users to maximize the customer experience while ensuring quality work gets completed.
AccuLynx: Best Specialty CRM for Sales

Pros
Great sales tools for a vertical-specific product like lead scoring, email template storage, pipeline analysis, and activity tracking
Has unique financial tools like job costing, profit forecasting, profit/loss analysis, and sales commission tracking
Offers specialty features for roofing businesses like aerial measurements, direct supplier ordering, and work progress tracking
Cons
Doesn't have transparent pricing and only comes with two subscription options
Most of the sales reporting tools require Elite plan
Doesn't offer mass marketing capabilities
You prefer a sales-focused industry-specific CRM: AccuLynx stands out as the best industry-specific CRM on this list for sales capabilities. It's the only specialty software that offers lead scoring and sales activity tracking in addition to quote generation, appointment scheduling, and contact storage features. It also comes with pipeline analysis tools and commission tracking to monitor performance-based compensation.
You are a roofing business: In terms of operations management and service delivery, AccuLynx is designed for roofing contractors. It has unique tools like aerial measurements and the ability to order materials from suppliers directly in the CRM system. Teams can also store a materials library, manage labor resources, and process roofing work orders from the platform.
---
You need free CRM software: AccuLynx does not post its pricing as it requires each business to be quoted separately. It also cannot offer users a free-forever plan.

Alternative: Zoho CRM is a great option with free, scalable, and transparent CRM subscription plans.

You want mass communication tools: One downside of AccuLynx is that you can't send bulk email or text messages to clients or leads. All messaging requires one-to-one communication or automated workflows, which can be used to send reminders or updates.

Alternative: HubSpot CRM is our favorite pick for overall marketing capabilities, which include mass email for leads and customers.
---
AccuLynx Monthly Pricing Plans*
Rather than standard CRM plans with set costs, AccuLynx offers fully custom pricing through their sales team based on users and data requirements. Monthly pricing will depend on these factors and which plan is selected per feature requirements.
Key Features:
Custom CRM workflow automations
Email templates
Job milestone tracking
Lead scoring tools
Custom materials library with roofing measurement features and the ability to purchase from suppliers in the CRM
Invoicing, estimates, and contract management
Labor management with work order processing
Lead and contract storage with activity tracking
Documents management with photos and videos
Mobile CRM and field-service app
Task management with reminders
Appointment scheduling and job messaging with clients
Finance module for job cost and receivables tracking, profit forecasting, and profit analysis
Key Features:
Everything in Pro
Multiple companies
Embedded web forms for lead generation or job requests
Mortgage check and permits tracking for homes
Production monitoring with shared calendar and status reports
CRM reporting for prospecting activity and sales pipeline closing
Sales commission tracking
Marketing expense monitoring
*AccuLynx comes with a 30-day free trial. Pricing and plan information reflects pricing info available at the time of publishing. While we update pricing information regularly, we encourage our readers to check current pricing here.
Our Expert Opinion
AccuLynx offers roofing businesses an all-one-one solution to manage sales, operations, and finance in one place. Teams can simultaneously grow their business with new leads and outgoing proposals while keeping up with day-to-day production. The main standout features are its sales reporting tools, which are relatively advanced for a specialty CRM. We also like the features for taking aerial measurements of roofs and placing material orders from suppliers.
How We Evaluated the Best CRM for Contractors
To determine the best CRM for contractors, we evaluated the specific features relevant to a business providing construction, maintenance, or remodeling services. For instance, job scheduling lets teams determine agreed times with clients while project management ensures quality delivery of the service. We also looked at other critical product attributes, including affordability, product ease of use, and customer support availability.
The tabs below offer insight into our evaluation process of the best construction CRMs:
20%
Niche/Advanced Features
25% of Overall Score
We looked at overall features crucial to any CRM system, regardless of its primary industry use case. For instance, access to a range of third-party integrations allows a contractor to keep their sales, project, and financial data in sync with their other apps like, for example, QuickBooks. We also looked at mobile capabilities to manage the operation while on the go, robust system customization to meet unique business needs, and reporting tools available.
20% of Overall Score
Pricing considered free plan availability and low-cost paid plans that can scale with your business as you grow. We also evaluated the cost of the features specifically valuable for construction and contracting businesses as well as flexible billing options like monthly, annually, or pay-as-you-go.
20% of Overall Score
This criteria looked at niche features specifically useful for contractors. Tools for project management, quote generation, and document storage are essential to delivering quality remodeling or construction services to customers. We also evaluated job scheduling capabilities and whether the provider offered advanced features like job costing, subcontractor management, and field-service dispatch tracking.
20% of Overall Score
Extensive support and service enable a positive user experience while operating these construction CRMs. This looked primarily at hours of availability, such as being open on a 24/7 basis. We also looked at the support channels users could access, like phone, email, live chat, or self-service resources like a knowledge base.
15% of Overall Score
In addition to firsthand experience with these trade contractor CRMs, we evaluated what actual users say about each product according to online review sites. These helped us better understand how users felt about the features and whether the CRM was worth the cost. It also helped us gauge product usability and how intuitive the interface for each product is.
*Percentages of overall score
Frequently Asked Questions (FAQs)
A CRM in construction refers to either a general-use or industry-specific CRM that can help manage and grow a contracting business. Like a typical CRM, it'll have tools for storing contacts, interacting with customers, creating proposals, and monitoring lead or deal progress. Additionally, construction CRMs give teams features for job scheduling, project management, and invoicing with payment processing after the deal is closed.
---
Using a CRM meant for construction companies helps keep you better organized and centralized. Ideally, the more functions you can manage in one platform, the easier it is to find information, assign work, and collaborate with team members. Therefore, having sales, marketing, field service, finance, and work management features in one system ensures better work centralization.
---
Bottom Line
Construction CRM software helps contractors grow their business with new customers while managing projects for current clients. These products will emphasize the business' operations side by offering tools to schedule, track, and dispatch workers for jobs. Depending on your specific trade and feature preferences, various CRMs could be a better fit for your business.