As more businesses shift to remote work, traditional public branch exchange (PBX) systems aren't as useful. Fortunately, hosted PBX providers give companies flexibility over employee location without sacrificing the call management features you depend on. With voice-over-internet-protocol (VoIP) technology, you can add extensions, phone numbers, and devices with only a couple of clicks.
To uncover the best PBX system for small businesses, we explored user experience and call handling features. Plus, we considered advanced options while comparing plan prices.
We used our criteria to identify six hosted PBX providers that lead the pack:
How We Evaluated Hosted PBX Providers
On-premise PBX phone systems require extensive upkeep, including infrastructure maintenance, patching, and upgrades. With cloud PBX phone systems, the provider handles all of that so your teams can focus on getting their job done. Although VoIP solutions offer similar call management features, some software is better suited for different use cases.
Nextiva received a score of 4.88 out of 5, making it our best overall hosted PBX provider. It offers affordable plans, tons of call features, and is reliable. Plus, volume-based discounts help business owners save money without sacrificing customer or employee experiences.
You can click on the tabs below to learn more about our evaluation criteria:

30% of Overall Score
We compared VoIP plans by reviewing overall cost per package tier, availability of free trials, add-on fees, and per-minute calling rates. We also factored discounts, such as for extended contracts or by volume, into our assessment.
20% of Overall Score
We looked at features like call forwarding, call queuing, call recording, and call block during our evaluation. But, we also checked for local number options and hosted PBX solutions.
20% of Overall Score
To narrow down our selections, we examined mobile apps for functionality and ease of use, along with the available software integrations. We also considered features like video calling, live call monitoring, and options for vanity or toll-free numbers.
30% of Overall Score
We took into account customer reviews and our experience using the various mobile and desktop apps. To make a fair comparison, we identified key areas offering added value, such as standout features.
*Percentages of overall score
Nextiva: Best Overall Hosted PBX System

Nextiva offers cloud-based VoIP services and hosted PBX systems, making it an excellent choice for companies looking to grow their business without having to switch providers. All plans come with unlimited internet fax, an auto-attendant, team messaging, collaboration, and video features. Pricing starts at $21.95 per user, per month with a prepaid 36-month agreement for five to 19 users. Nextiva's packages are affordable, yet provide every feature required of a PBX system.
Nextiva Pricing*
Essential: $21.95 per user, per month for unlimited calling in the U.S. and Canada, 1,500 toll-free minutes, and unlimited video calling
Professional: $25.95 per user, per month with unlimited SMS messages, unlimited video calling for up to 250 participants, and 3,000 toll-free minutes
Enterprise: $35.95 per user, per month for unlimited call pops, voice analytics, call recording, and 12,500 toll-free minutes
Ultimate: $65.95 per user, per month for automated surveys and analytics, sales productivity and pipeline management tools, and 12,500 toll-free minutes
*Pricing is for a prepaid 36-month agreement for five to 19 users. Volume discounts are available as you add more users.
Nextiva Features
Nextiva app: Put all your communications in one spot using the intuitive Nextiva application. View all contacts and conversations on mobile or desktop devices. Plus, you can quickly switch between devices and see real-time data on your Nextiva app.
Simple admin tools: The NextOS admin application helps you oversee all lines and users on one screen. You can set up custom call flows, send invites to team members, and manage user permissions.
Add-on services: Nextiva doesn't limit your plan features. You can choose from over a dozen tools, including advanced integrations, for a separate, low monthly fee per user.
RingCentral: Perfect for Unified Communications

RingCentral is a full-service cloud PBX provider that offers more enterprise-grade features than our top pick at a slightly higher price. Its robust and user-friendly applications support industry-specific integrations, sophisticated call handling, routing features, and ways to expand your phone system quickly. Prices start at $19.99 per user, per month for two to 10 users with an annual payment plan. Unlike Nextiva, RingCentral offers a free trial, so you can try it out to see if it's worth the extra monthly cost.
RingCentral Pricing*
Essentials: $19.99 per user, per month for unlimited calls within the U.S. and Canada, voicemail-to-text, 100 toll-free minutes, and document sharing from Dropbox, OneDrive, and Google Drive
Standard: $27.99 per user, per month for unlimited internet fax, 1,000 toll-free minutes, unlimited audio conferencing, and integrations with Office 365, Google Workspace, and Slack
Premium: $34.99 per user, per month for automatic call recording, advanced call handling features, 2,500 toll-free minutes, real-time analytics, and customer relationship management (CRM) integrations
Ultimate: $49.99 per user, per month for 10,000 toll-free minutes, connected device status reports, and unlimited storage for documents, recordings, images, and videos
*Pricing is based on an annual payment for two to 10 users. When you add 11 or more users, you get an additional discount on your monthly plan cost.
RingCentral Features
Presence and head-up display: See which employees are available or use the invisible or do not disturb functions to finish your work without interruptions.
Virtual PBX: Use the mobile app or admin portal to add or remove employees, set up new devices, and adjust group or individual settings.
Multilevel auto-receptionist: With RingCentral's auto-attendant, you can add up to 250 voice menus and submenus, create a dial-by-name directory, and route calls to extensions, voicemails, or external phone numbers.
GoToConnect: Best for Unlimited International Calling
GoToConnect offers virtual business phone services with host PBX features, including high definition (HD) video conferencing, call routing, and unlimited call queues. For organizations with a global customer base, the best GoToConnect feature is free unlimited calling to 52 countries. GoToConnect provides one calling package with five tiers based on the number of users. One to four users costs $29.95 per user, per month. Use GoToConnect to manage calls and take advantage of over 80 features.
GoToConnect Pricing
Tier 1: $29.95 per user, per month for one to four users
Tier 2: $25.95 per user, per month for five to nine users
Tier 3: $23.95 per user, per month for 10 to 24 users
Tier 4: $21.95 per user, per month for 25 to 49 users
Tier 5: $19.95 per user, per month for 50 plus users
GoToConnect Features
Advanced ring strategies: Decide how you want to set up your calls by defining your ring strategies. You can ring all phones simultaneously, set a number of rings per extension, or choose alternative call plans for after hours.
Dial-by-name: Get callers to the right person quicker by allowing them to bypass your virtual receptionist system and search by your employee's name. Once found, they can be instantly connected.
VIP dial plan: Personalize the experience for your most important callers with VIP dial plans. It is an advanced call routing feature that routes calls based on your customer's caller identification number.
Vonage: Best for Plan Customization

Vonage is a hosted PBX provider offering affordable plans perfect for small business owners. Although every plan comes with more than 50 features, Vonage is unique in providing add-on features so business users can customize their plans. There are three packages, starting at $19.99 per user, per month for one to four users. If you need a low-cost PBX system for your small business but want to add features later, Vonage is an excellent option.
Vonage Pricing*
Mobile: $19.99 per line, per month for unlimited calls in the U.S., Canada, and Mexico, unlimited SMS messaging, and more than 20 app integrations
Premium: $29.99 per line, per month for unlimited video meetings with up to 100 participants, IP desk phone capability, a multilevel auto-attendant, and CRM integrations
Advanced: $39.99 per line, per month for 15 hours of on-demand call recording, call groups, visual voicemail, and white glove setup services
*Plan pricing is based on one user, but Vonage offers discounts when you add more users.
Vonage Features
Add-on services: Easily add or delete services via your admin portal. Top features include call queues, call recording, toll-free numbers, visual voicemail, and Vonage Support PLUS powered by Soluto™.
Virtual voicemail: Set up a custom voicemail for each extension by creating messages for specific callers, out-of-office messages, or send all voicemails directly to your email.
Team messaging: Encourage employees to collaborate by giving them the tools to do so. With team messaging, your staff can share media or files, participate in voice or video calls, and start or join group chats.
Five9: Flexible Call Center Software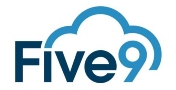 Five9 offers a call center phone system. It comes with a unified communications platform allowing users to read and respond to social media messages, chat, or email. Five9 provides advanced features like speech recognition, interactive voice response (IVR), and screen recording. Pricing is based on a custom quote that considers your call volume, desired contract length, and the number of users.
Five9 Pricing
Five9 starts with a universal plan that supports all types of communication from one dashboard. However, the company calculates your costs based on individual needs, such as:
Annual contracts: A lower price for a yearly payment versus month-to-month plans
Per-minute fees: Elect for per-minute charges when using features like IVR or voice message broadcasting
Monthly on-demand: Save money by selecting on-demand features as part of your custom quote
Five9 Features
Virtual self-service: Reduce customer wait times by offering self-service options like account information or answers to frequently asked questions. If your client still needs help, you can send callers to live agents and include caller data when transferring.
Omnichannel care: Allow your users to pick the best platform for messaging with your omnichannel dashboard. It supports voice calls, email, SMS messaging, video, webchat, and social messaging apps. Plus, you can shift seamlessly between platforms without losing a conversation.
Five9 Agent Assist: Use artificial intelligence to deliver transcripts, call summaries, knowledge-based articles, and coaching services to improve caller experiences.
Phone.com: Best Value Hosted PBX System

Whether you want a custom vanity number or advanced calling features, Phone.com is a cloud-based phone system that's perfect for small business use. Its biggest offering is an unlimited number of extensions on all calling plans, which adds incredible value. Plan prices start at $12.99 per user, per month (one to four users). Phone.com also offers volume discounts and mixing and matching of plans, which is ideal for growing teams. If your company needs to connect employees on a budget, then Phone.com fits the bill.
Phone.com Pricing*
Basic: $12.99 per user, per month for 300 minutes, 1,000 text messages, and over 40 features, such as call forwarding and video conferencing (10 participants)
Plus: $19.99 per user, per month for unlimited calling minutes and text messages, video conferencing (25 participants), and voicemail transcription
Pro: $29.99 per month for unlimited minutes and unlimited text messages, video conferencing (300 participants), call analytics, and CRM integrations
*Pricing above is based on a monthly subscription. Businesses that prefer long-term contracts may choose Phone.com's discounted annual payment option.
Phone.com Features
Automated attendants: Set up an audio greeting that tells customers important information, such as your business hours and latest promotions, or send them to a company directory. Callers can press a key to reach various groups or voicemails.
Call management: Improve caller experiences with custom call queues, call handling rules, call screening, call forwarding, and call transfer.
Click-to-call: Embed a snippet of code on your website to allow site visitors to click to call. Once they click the button, Phone.com starts an outbound call from your designated number to your customer.
Bottom Line
It's tough for a small business to compete with large enterprises. However, with a hosted PBX system, you can support your customers and deliver excellent experiences, regardless if you have three employees or 20. Nextiva offers affordable plans and must-have features, making it the best overall hosted PBX provider.