Phone.com Review: Is It Right for Your Business?
This article is part of a larger series on VoIP.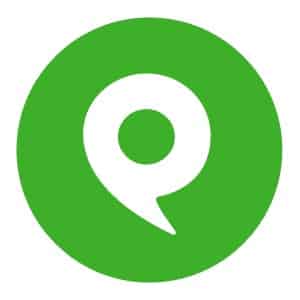 Phone.com Overview
Phone.com is a budget-friendly business phone system for connecting with your team and customers through voice, video, and text. It features a straightforward interface on both the mobile app and browser-based portal.
Plus, you can purchase international phone numbers and route calls based on your business' hours. While it does offer many important business calling features, it lacks advanced unified communication and collaboration tools, such as a persistent meeting room or instant messaging (IM).
PROS

CONS

Offers international phone numbers in 31 countries
Phone.com charges $4.99 per extension, per month for its desktop app (called the Communicator), but it's free to use on your browser
An auto-attendant is standard with all plans
100-participant video conferencing capacity cap is lower than other leading providers
30-day money-back guarantee
Some vanity phone numbers require a one-time setup fee
Online vanity number picker is user-friendly and includes millions of numbers
Mobile devices can't share screens during a video call
All subscriptions come with unlimited extensions
Plans don't include inbound toll-free minutes
Browser-based video conferencing, no download required
Analytics are only available on the highest plan tier
Plans include one U.S. local, toll-free, or vanity number
Can't cancel service from your online dashboard; you must call Phone.com
Users can share screens and documents during video meetings
International calling requires a $200 prepayment
Volume-based pricing for local, toll-free, international, and vanity phone numbers
No free trial
Supports outbound faxing via smartphone
Can't switch devices mid-call
All plans include free mobile apps for iOS and Android devices
Lacks advanced collaboration features like team messaging
A la carte features and mix-and-match plans for greater customization and cost savings
Fewer integrations than other small business VoIP services, like RingCentral
International phone numbers may cost less than other providers
Compatible with many internet protocol (IP) phones, and Phone.com also sells them
What We Recommend Phone.com For
Phone.com is geared toward small businesses and serves customers in many industries, including healthcare, finance, retail, and business services. It's also a top pick for cheap VoIP services, making it an excellent choice for entrepreneurs on a budget. With a variety of features and a user-friendly interface, Phone.com is a flexible, affordable business phone solution.
Phone.com Is a Good Fit For
Seasonal businesses: Phone.com works well for companies with fluctuating call volumes. You can upgrade or downgrade plans for individual users throughout the year or add services like call recording on lines.
Healthcare and associated industries: If your organization handles protected health information (PHI) or requires a business associate agreement (BAA), Phone.com can help. Voice calls comply with the Health Insurance Portability and Accountability Act (HIPAA), but you'll need the Plus plan for compliance when using video.
Inexpensive YouTube video streaming: The Pro subscription ($21.99 to $29.99, depending on the number of users) lets you stream to your entire YouTube audience. Similar plans from Nextiva, for example, range from $29.95 to $35.95.
Solopreneurs needing mobile and office capabilities: Phone.com ranks as one of the best VoIP services for home offices because it works on most devices, including cell phones, desktops, and IP phones.
Marketing teams wanting multiple numbers: Phone.com provides volume-based discounts on phone numbers. One to 10 numbers cost $4.99 each, whereas 10 to 49 numbers drop to $4.49 each. In comparison, Grasshopper charges $10 per number.
Companies with low call volumes: Only a few VoIP providers offer metered phone plans, and Phone.com is among the best. Users share minutes and text and have the option to purchase additional minutes as needed. Also, you can add a shared line or common area phone to any plan for $5 per month. Find out more about pay as you go vs prepaid VoIP plans to see which is better for your business.
Growing businesses needing overflow coverage: Phone.com offers professional call answering services from its Las Vegas call center. They maintain HIPAA compliance and perform warm transfers when you need extra support. Phone.com pricing starts at $90 for 50 minutes.
Organizations with international customers in specific locations: Phone.com charges U.S. local rates when calling landline phone numbers in Canada, Germany, Italy, France, Israel, Puerto Rico, Italy, and the United Kingdom. An unlimited plan calls these countries for free.
Remote teams wanting to answer calls on their cell phones: Phone.com offers one of the best VoIP apps for mobile and iOS devices, making it perfect for employees on the go. Your staff can keep personal and professional calls separate using a work inbox and the follow-me feature to answer calls on the most convenient device.
Phone.com Might Not Be a Good Fit For
Hosting video conferences with over 100 people: Phone.com caps video meetings at 100 participants on the Pro plan, and less expensive plans only allow 10 or 25 attendees. 8×8, RingCentral, and Nextiva offer higher limits of 500, 200, and 250, respectively.
Teams that make many international calls: Although Phone.com's unlimited subscriptions include free calling to landlines in eight countries, some competitors support more. For example, 8×8 supports unmetered calls to 48 countries (landlines and mobile phone) and GoTo Connect includes over 50 countries. Check out the best services for VoIP international calls for more options.
Teams needing out-of-the-box integrations: Phone.com integrates with a handful of customer relationship management (CRM) software, including Zoho and PieSync, or you can connect services using Zapier. However, for native integrations with Salesforce or Microsoft Teams, consider 8×8 or RingCentral.
Customer service contact centers: Phone.com's terms of service (ToS) prohibit using the system for call centers or bulk call-in lines, such as hotlines or customer support centers. Instead, look for VoIP providers among the best call center phone systems, such as Freshdesk or CloudTalk.
Sales teams needing an auto-dialer: Phone.com doesn't offer a predictive, progressive, or power dialer. Moreover, its ToS prohibits auto-dialing using third-party auto-dialer software and sales call centers. If you need an auto-dialer, Talkdesk tops our list of the best predictive dialer solutions.
Companies with long-term media storage needs: Phone.com says it stores voicemail, caller analytics, and other media for 30 days. If your industry requires long-term archival, look at 8×8, RingCentral, or Mitel.
Remote teams looking for advanced collaboration tools: If your team wants a virtual workspace to communicate in real time via chat and video, a platform like Microsoft Teams will be a better solution. Unified communications as a service (UCaaS) platforms support persistent chat and video spaces, allowing teams to stay connected throughout the workday.
Businesses with government contracts: Phone.com doesn't meet Federal Information Security Modernization Act (FISMA) standards required by some contractors that provide government services. 8×8 is known for its security and compliance measures, making it a good FISMA-compliant alternative.
High call volumes to toll-free numbers: Unlike RingCentral and Nextiva, Phone.com subscriptions don't include toll-free minutes. Instead, you'll pay a per-minute rate, which can get expensive if many people call your 800 number.
Phone.com Pricing
Phone.com provides three monthly or annual subscriptions, and you can mix and match different plans for each team member. Phone.com pricing starts at $12.99 per user, per month for one to four people (billed monthly, or $10.39 per user, per month when paid annually).
However, Phone.com pricing drops to $8.99 when you have 25 or more users. If you need to purchase 30 or more subscriptions, you must speak with a preferred account specialist. Phone.com says customers of this size get special pricing and a custom onboarding experience.
Metered versions provide a preset number of minutes and text messages that your team can share. If your usage goes over the allotted amount, you could buy additional minutes or upgrade to an unlimited plan.
Phone.com Plans

Basic Users

Plus Users

Pro Users

Best For

Employees with light or infrequent inbound and outbound calling and texting volumes

Users requiring unlimited calls and texts or HIPAA-compliant video

Team members that need access to analytics, call recording, and CRM integrations

Monthly Pricing

($/User/Month)*

$12.99

$19.99

$29.99

Annual Pricing*

($/User/Month)

$10.39

$15.99

$23.99

Inbound and Outbound Minutes

300

Unlimited

Unlimited

Text Messages

1,000 160-character messages

Unlimited

Unlimited

Phone Numbers

One per account

One per user

One per user

Video Conference Participants

10

25

100

Auto-attendant

✓

✓

✓

Mobile Apps

✓

✓

✓

IP Desk Phone Compatible

For $4.99 per device, per month

✓

✓

Call Recording

For $8 per month

For $8 per month

✓

Video Recording

✕

✓

✓

Voicemail Transcription

✕

✓

✓

CRM Integrations

✕

✕

✓

Call Analytics

✕

✕

✓

Concurrent Video Feeds

10

15

30
*Phone.com pricing is based on one to four users, and volume discounts are available. Metered users share pooled minutes and text message limits.
Phone.com Features
As a hosted public branch exchange (PBX) provider, Phone.com offers many features that help small business owners manage incoming calls and deliver excellent customer experiences. Some tools cost extra on lower plan tiers, whereas they come free with the Pro package. Review the following features to see how they help your team in or outside the office.
General Features
General features found in Phone.com let your teams use their cell phone, tablet, or desktop devices to answer and make phone calls. All subscriptions include 50 standard features.
All Phone.com plans include these features:
A business phone number
Voicemail
Short message service (SMS) texting
Voicemail-to-email notifications and audio files
Address book
Follow-me
Unlimited extensions
On-hold music
Call blocking and screening
Call forwarding
Call logs
Outbound faxing from your phone
Do not disturb (DND)
---
Call Handling
All Phone.com plans come with an auto-attendant phone system. You can create custom greetings for callers, automatically route calls based on your business hours, or let them connect with your team using the dial-by-name directory. If some employees handle dual job duties, such as answering calls to customer service and sales, you can tag the extension and know if it's a sales or support call before picking up the phone.
Configure your phone system with these tools:
Auto-attendant
Call queues
Schedule-based routing
Dial-by-name directory
Routing based on the Caller ID of the caller
Call transfer to an extension or external number
Schedule-based greetings
---
Conferencing
Connect with your teams or clients via audio and video conferences. During a video meeting, your team can share screens and documents, chat, and change their backgrounds. Choose the Plus package for HIPAA-compliant services. You can record video conferences, whiteboard, and lock your meeting with a security code. The Pro subscription adds video transcription and YouTube livestreaming.
Phone.com also supplies a conference bridge and high-definition (HD) voice quality for conference calls with up to 300 participants. It includes a dedicated, password-protected dial-in phone number.
---
Softphone Apps
Phone.com's softphone apps let you use most of its VoIP features while on your smartphone, including hosting or joining a conference, sending a fax, and listening to your voicemails. Your work inbox keeps messages separate from your personal conversations. Phone.com includes mobile apps for both iOS and Android devices with all subscriptions.
The business phone system also works on desktop and laptop devices. Simply open a Chrome, Firefox, or Microsoft Edge browser to view call details or use your computer to make and receive calls.
Additionally, Phone.com offers downloadable desktop apps for an extra $4.99 per extension, per month. The softphone app works similarly to browser-based calling, except you can't access the company inbox.
---
Integrations
Phone.com has public application programming interfaces (APIs), so your development team can connect your current platforms to your business phone system. It provides API reference guides and documentation to customize your services.
It also has built-in integrations with several third-party tools, including:
AllProWebTools
Chrometa
Comm100
PieSync
Zoho
Zapier
---
Live Receptionists
Add a live receptionist to handle overflow calls from Monday through Friday from 8 a.m. to 9 p.m. Eastern Time, and Saturday from 9 a.m. to 8 p.m. Live agents can perform warm transfers, take messages, and book appointments. It costs $90 for 50 minutes, $140 for 100, and $220 for 200.
---
Other providers, including Grasshopper, also offer live receptionist services. Check out our Phone.com vs Grasshopper comparison to learn more.
Phone.com Alternatives
Although Phone.com works well for small businesses, as your company grows, other solutions offering UCaaS or call center features may be a better fit. In addition, if you're a solopreneur, you may prefer a free business phone number app, such as Google Voice. Consider your options and take advantage of free trials to determine the best service for your company.
| | | |
| --- | --- | --- |
| | | |
| Best for: Small teams on a budget looking for a virtual number provider to extend its business phone system through extensions at a flat fee rather than a per-user cost | Best for: Companies wanting toll-free minutes with their subscriptions or professional voice recordings to greet callers | Best for: Organizations needing unlimited international calling to 48 countries or wanting a system that scales with call center features |
| *Starting price: $26 for 1 phone number and 3 extensions | **Starting price: $23.95 per user, per month | ***Starting price: $44 per user, per month |
| | | |
| *Pricing based on annual billing | **Pricing based on annual billing for 1 to 4 users, and Nextiva offers volume discounts | ***Pricing based on annual billing for plans with unlimited international calling |
What Users Say in Phone.com Reviews
According to Phone.com reviews, the service is reliable and easy to install. New users can start making and receiving phone calls quickly without a lengthy learning curve. Phone.com recently updated its user interfaces to a more modern look, and while there are still some glitches in the mobile apps, the service is reliable.
Here are some average customer ratings based on Phone.com reviews on various popular review sites:
Although many reviews applauded Phone.com's customer service, others experienced long wait times. Likewise, users mention that the billing invoices can be difficult to understand, and some charges, such as the fee for using the desktop app, were unexpected. Work with a sales representative to determine the total cost of ownership before committing to Phone.com and carefully read through their terms of service.
Bottom Line
Phone.com is an affordable solution for small businesses thanks to its flexible, mix-and-match subscriptions and a la carte services. You can choose from metered and unlimited plans to fit the needs of individual team members and save money. Phone.com reviews speak favorably about the application's ease of use and extensive feature set. If you need a reliable, budget-friendly solution for individuals or your whole team, check out Phone.com.