Self-service kiosks are digital touch screens at restaurants and cafes that allow customers to place their own orders, rather than placing their order with a waiter or cashier. Most self-service kiosk software is available as a feature of the businesses' larger point-of-sale (POS) system. However, some free-standing kiosk options integrate with multiple POS systems.
Recent research from Technomic Insight shows that 46% of consumers want self-service kiosk or tabletop ordering options at restaurants. Another study by SevenRooms found that a full 13% of Americans will only dine at restaurants with contactless dining options. Due to COVID-19, new self-service kiosk software has developed at a rapid pace. Restaurant owners can find self-service kiosk software at every price point, starting as low as $15 per month.
Best Self-Service Kiosk Software for 2020
| Self-Service Kiosk | Best For |
| --- | --- |
| | (Best Overall) Quick service and full-service restaurants that want lots of contactless features. |
| | Quick service restaurants that also sell ready-to-eat and ready-to-drink items. |
| | Hotel restaurants that want to accept room charges as a form of payment. |
| | Quick service restaurants offering combo deals. |
| | Restaurants that want a low-cost solution that integrates with Square POS |
| | Restaurants that want a kiosk to handle cash payments |
How We Evaluated Self-Service Kiosks
Most restaurants that want to add self-service kiosks will be locked into using the kiosk software built into their POS system. If you don't yet have a POS for your restaurant, you'll see some great POS options on this list, and you can get a fuller picture of the non-kiosk functions they offer by checking out our guide to the best restaurant POS systems ovrerall.
The best restaurant kiosk software works seamlessly with your POS system, kitchen printers or kitchen display screen, and payment processor. Self-service kiosk software should offer the ability to add photos of your menu items, buttons for available modifiers, and add-on items. The best kiosks suggest popular upsell and process combo orders. For delis, coffee shops, and other operations that feature ready to eat (RTE) and ready to drink (RTD) items, a kiosk should also integrate with a bar code scanner.
To evaluate the best kiosk software, we considered:
POS integrations: Kiosk software should integrate with or directly communicate to your POS.
Price: Kiosks can have a few different fees. Software fees and initial hardware costs are expected, but the payment processing fees may also vary.
Ease of use: Kiosk software needs to be simple for your customers to navigate and your managers to maintain.
Set up: We looked at how easy each kiosk solution is to set up, what kind of kiosk hardware is required, and what type of support is available.
Payment processing: Your self-service kiosks should accept your most popular forms of payment, whether that is credit and debit card, mobile wallet, gift cards, or room charges.
Security: We only considered solutions that offer Payment Card Industry-compliant (PCI-compliant) payment processing. We also considered the security of each POS system and its kiosk hardware.
Our top choice for the best overall self-serve kiosk for small restaurant businesses is Toast. In addition to the classic standalone kiosk, Toast offers a streamlined QR-code Order and Pay option that turns your customer's smartphones into miniature self-service kiosks. Toast is an all-in-one POS solution that offers independent restaurants a robust kiosk and restaurant management system at an affordable price.
Toast: Best Overall Self-Service Kiosk

Toast is a customizable restaurant management software specifically designed for the foodservice industry. In addition to the self-service kiosk function, this cloud-based Android software system includes point-of-sale (POS), inventory management, online ordering, delivery management, team management, reporting, and analytics. It's rare for a POS to include all of these functions in an easy-to-use system and at a mid-level price range, which is why Toast is our top choice for self-service kiosk.
| Toast POS Strengths | Toast POS Weaknesses |
| --- | --- |
| Several options for kiosk functions | Some pricing based on custom-quote |
| Industry-specific hardware can handle high volume | No options for payment processing - must use Toast's built-in payments |
| Can grow with your business | Frequent software updates may create a steep learning curve |
Toast Kiosk Pricing
Since the Toast self-service kiosk software is only available on the Toast POS platform, you have to start with the baseline POS price. The underlying Toast POS software starts at $79 per month for a single terminal. Toast operates on proprietary tablets that are spill-proof rated so that everyday food and beverage spills don't damage your hardware, cause payment issues, or service delays. Toast offers 36-month financing and 0% interest on hardware purchases.
Baseline POS: Pricing ranges from $69 to $189 per month, depending on your business size and what options you choose.
Kiosk hardware: Kiosks operate on Android tablets that are purchased through Toast for a custom price. Hardware bundles, including a terminal, cash drawer, kitchen printer, and receipt printer, start at $799.
Kiosk software: The self-service kiosk software comes at an additional quote-based fee. Order & Pay software is priced at $69 per month, plus 0.5% per transaction.
Payment processing: Credit card processing is a flat custom rate negotiated when you sign up with Toast.
Additional costs: Toast POS has a one-time, mandatory installation fee that starts at $499.
Toast Kiosk Features
Toast's kiosk is an intuitive touch screen system that allows customers to browse the menu, place their order, and pay for their meal right at the kiosk. Restaurants can customize menu categories, photos, and product descriptions. A scanner integration is available to process RTE and RTD items. Orders are sent directly to your kitchen printers or kitchen display system (KDS). Customers receive a text when their order is ready.
Toast Order & Pay
In addition to the classic, free-standing self-service kiosk, Toast has developed a QR-code based Order & Pay system. This module gives your guests the ability to order and pay for their meals from their own smartphones. Order & Pay is available to add to the Toast POS for $69 per month + 0.5% per transaction. All transactions processed through Order & Pay are processed at the contracted card-not-present rate, however.
What Toast Is Missing
Toast comes with a hefty installation fee, and that fee is unavoidable. Businesses that use Toast are also locked into Toast's payment processing system, and don't benefit from shopping around for lower rates. But if you are looking for help with setup, the mandatory installation process can be a big help. Built-in payment processing may also be a relief for restaurant owners suffering from decision fatigue.
Toast Self- Service Kiosk Overall
Toast POS packs every feature a restaurant business needs, from workforce management, inventory, online ordering, and delivery. If you don't happen to like Toast's ecosystem for some functions, you can choose more than 70 third-party integrations for team management or delivery functions. Toast's self-service kiosk software is intuitive and visually pleasing, plus the Order & Pay feature further expands the system's self-service operations.
Visit our Toast POS Review Page to read more.
Revel: Best Grocerant Self-Service Kiosk

Revel Systems is a highly customizable hybrid POS that offers a robust suite of restaurant management tools. Revel POS operates on iPads and offers payment processing solutions, online ordering, delivery tracking, inventory, kiosks, and basic employee scheduling. The self-ordering kiosks have the same baseline functions as the other solutions on our list, including custom menus and pictures. Revel kiosks also offer super durable card readers and bar code scanners to enhance their kiosk's functions.
| Revel POS Strengths | Revel POS Weaknesses |
| --- | --- |
| Bar code scanner compliant | Pricing based on custom-quote; on the pricey side |
| Highly customizable system has tons of features | May be more machine than a small restaurant needs |
| Exhaustive online learning tools help with training | Can take time to learn all the bells and whistles |
Revel Systems Pricing
Revel Systems is a robust system, and it comes with a hefty price tag. The monthly software fee for Revel starts at $99 per terminal. Kiosk software and hardware come at an additional quoted fee, though the system operates on iPads, so you may be able to use some existing equipment.
Baseline POS: is offered via a custom quote, but starts at $99 per terminal, per month.
Kiosk hardware: Operates on iPads. Stands, bar code scanners and card readers are offered at an additional, custom-quoted price.
Kiosk software: The kiosk software is added to the baseline POS at an additional, custom-quoted rate based on your restaurant type.
Payment processing: In-built payment processing is offered via Revel Advantage at a custom-quoted rate, though you can choose to work with a third-party processor.
Additional fees: Revel Systems requires a one-time, mandatory installation fee, starting at $649.
To get a clear picture of your costs with Revel Systems, you must reach out to Revel directly to receive a custom quote. Revel's baseline price is higher than other systems on this list, but it is also a hybrid system. This means that it operates via the cloud plus a locally installed server. So if you lose internet access, your system will still communicate in your restaurant and spool credit card transactions in "offline" mode.
Revel Systems Features
Like Lightspeed, Revel builds POS options for retail and restaurant businesses. Revel Systems kiosks can process orders that have a combination of touch screen food orders and bar code-scanned items. This makes Revel an excellent fit for businesses that combine aspects of retail and restaurant businesses like delis, grab and go food stalls, or "grocerants," restaurants that also sell groceries.
The Revel platform also offers in-built modules for online ordering and delivery, and a branded mobile app. When combined with the self-service kiosk, this creates a seamless ecosystem for your customers, whether they choose to order online via the app or self-service kiosk.
Revel Systems Kiosk
Revel Systems kiosk's customer-facing features are aesthetically pleasing and have intuitive navigation. Customers can browse menus, select or edit items and quantities, and place orders tied to their names. Revel's kiosk communicates with the system's in-built loyalty and customer relationship management (CRM) to allow guests to redeem loyalty points or re-order their favorite items. They can pay with credit, debit, or gift cards at the kiosk, or you can accept cash payments via a cashier.
What Revel Systems Is Missing
The major drawback is Revel Systems' cost. The system doesn't have any significant functional holes, but some minor bells and whistles are missing. For example, Revel does not have menu filtering options like OrderUp or the ability to send SMS texts to customers when an order is ready, like Lightspeed. While you can accept cash payments via Revel kiosks, the process is a little clunky; it redirects cash customers to a staffed payment station with a cashier.
Revel Systems Kiosk Overall
Reviews for Revel Systems are generally positive. Business owners like that the software is easy to use and easy to set up. Negative reviews mention that they have had issues with the kiosk hardware and were not satisfied with the customer support they received.
Visit our Revel Systems POS Review Page to read more.
Lightspeed Restaurant: Best Self-Service Kiosk for Hotels and Co-Working Spaces

Lightspeed Restaurant is a cloud-based POS system that operates on iPads. Lightspeed's comprehensive front- and back-end management features include a kiosk solution with a fundamental integration that competitors lack. Lightspeed integrates with hotel property management software, enabling customers to close out tabs as a room charge. This makes Lightspeed an excellent fit for food and beverage operations in other member-based venues like co-working spaces or private clubs.
| Lightspeed POS Strengths | Lightspeed POS Weaknesses |
| --- | --- |
| Allows Room-charge as a payment option | Many advanced features only available as add-ons |
| Syncs with bar code scanner | Entirely app and web-based; if you lose the internet, the system is unusable |
| Easily grows with your restaurant | Focuses on multi-location functions |
Lightspeed Restaurant Pricing
Lightspeed Restaurant's POS software starts at $69 per month for one register. Lightspeed's kiosk software is offered as an add-on module it calls the Self-Order Menu. Self-Order Menu can be added to any Lightspeed POS tablet by downloading the app from the Apple App store. The price for the add-on is based on a custom quote from Lightspeed.
Baseline POS: Pricing for Lightspeed's POS software starts at $69 for one terminal per month if billed annually; $79 per month if billed monthly. Additional registers are $29 per month. Hardware is an additional charge and is based on a custom quote.
Kiosk software: Lightspeed calls this module the Self-Order Menu. Pricing starts at $39 per month and is based on a custom quote.
Kiosk hardware: Available from Lightspeed via a custom quote.
Payment processing: Lightspeed allows restaurants to bring their own payment processor, but also offers an in-built option, Lightspeed Payments. Lightspeed integrates with 2ACCEPT as a payment processing option for businesses that sell hemp or cannabidiol (CBD) products.
Overall, the combined cost for Lightspeed Restaurant POS puts it in the middle tier price-wise, right alongside Toast.
Lightspeed Restaurant Features
Lightspeed Restaurant is a full POS and reporting platform with robust inventory features. The POS offers some unique modules like an inbuilt reservation module and customizable tip distribution. The Self-Order Menu—which Lightspeed calls its kiosk software—supports credit card, debit card, mobile wallet, and room charge payments. Pricing for the system starts at $69 per month for software; hardware is based on a custom quote.
Lightspeed Self-Order Menu
Like the other kiosks on our list, Lightspeed's Self Order Menu operates on a touch screen and is very user-friendly. This module has two modes: Kiosk mode and Table mode. Kiosk mode allows customers to place orders and pay with a card or mobile wallet at a free-standing kiosk. In this mode, customers receive a text message to alert them when their order is ready.
You can also set the kiosk to accept no payments and process all payments through a central cashier, which you would need to do to accept cash. In Table mode, the tablet is affiliated with the specific table where the customer is sitting. Your service staff assists the guests with placing multiple orders and processes their payment at the end of their meal.
Lightspeed Room Charge Feature
Like Revel and Square, Lightspeed has developed POS options for both retail and restaurant operations. This makes Lightspeed a flexible choice for restaurant models that fall outside the basic categories of full service or quick service. Lightspeed is the only option on our list that integrates with hotel property management software to enable customers to pay with room charges. This function also makes Lightspeed a good fit for social clubs or co-working spaces.
What Lightspeed Restaurant Is Missing
Unlike Toast and Revel, Lightspeed Restaurant POS does not currently support in-house online ordering and delivery management. The system only integrates with third-party platforms for these functions. Lightspeed's Self-Order Menu does not allow customers to filter menus by dietary restriction, like OrderUp, or process cash payments like Revel and XPR POS. Since Lightspeed is entirely cloud-based, you may lose functionality if you lose internet access.
Lightspeed Restaurant Overall
Lightspeed is a well-reviewed restaurant POS. Lightspeed customers give the customer support high marks for its responsiveness, though some reviewers wish there were more help with setup. The self-service kiosk software has some unique features that fill niches other POS systems don't. The Self-Order Menu's dual kiosk and table modes, and the ability to process unconventional payment methods make Lightspeed's self-service kiosk a great fit for nontraditional restaurant venues.
TouchBistro: Best Quick Service Restaurant Self-Service Kiosk

TouchBistro is an iPad point-of-sale (POS) built with ease of use in mind. TouchBistro Kiosk works seamlessly with TouchBistro POS and kitchen display system, making it a great option for quick-service restaurants that want to streamline operations. Like Toast, TouchBistro also offers an in-built QR-code based self-ordering module. Pricing starts at $69 per month, and customers can choose their payment processor.
| Touchbistro Strengths | Touchbistro Weaknesses |
| --- | --- |
| Options for kiosks and QR code self-service | All-in-one solution can lock you into some processes |
| Can choose your payment processor | Customizable reports are limited |
| Streamlined interface is great for high volume | Inventory module is not as detailed as competitors |
TouchBistro Pricing
TouchBistro kiosk is priced as an additional license to the TouchBistro POS, which starts at $69 per month. The recommended hardware bundle for TouchBistro Kiosk includes an iPad Pro 12.9-inch, Stand for iPad, Receipt Printer, and Payment Terminal. For specific pricing, you will need to book a demo with a TouchBistro representative.
Baseline POS: Ranges from $69 to $300 per month, depending on the number of licenses you require.
Kiosk software: Comes at an additional, quoted price.
Kiosk hardware: Offered through TouchBistro at a quoted price.
Payment processing: Touchbistro doesn't offer a built-in payment processor, so your rates will depend on which processor you choose.
Additional costs: TouchBistro does not list a setup or installation fee on its website, but in the past, they have charged one; you'll need to request a custom quote from TouchBistro for a full estimate.
TouchBistro Features
TouchBistro is designed to be exceptionally intuitive and functional. TouchBistro POS offers front-end features like menu, staff, and customer management. On the back-end, TouchBistro has over 50 different inbuilt reports. Touchbistro Kiosk accepts debit, credit, Apple Pay, Android Pay at the kiosk. Like with Revel and Lightspeed, customers that want to pay cash will be directed to a cashier.
TouchBistro Smart Ordering & QR Code Generator
The kiosk has many insightful features that show how well the brand knows quick service and high volume. The Smart Ordering feature allows you to limit the number of items a customer can order, or require staff approval for alcoholic beverages. Like Toast, Touchbistro offers an in-built QR code generator that allows customers to scan the code then order and pay via their smartphones for a full contactless process.
What TouchBistro Is Missing
Since Touchbistro was designed to be dead-simple to use, your customization options can feel limited. For example, while you can easily add in-house online ordering to TouchBistro, the module doesn't support online payments. Building deep-level custom reports is also not well supported. TouchBistro also does not have a built-in payment processing system, so businesses will have to find a separate provider.
TouchBistro Overall
Reviews for TouchBistro as an overall restaurant solution are very positive. Business owners like that it is easy to use and comes with responsive customer support. Some reviewers would like more flexible reporting options, though.
Visit our TouchBistro Review Page for more details.
OrderUp: Best Low-Cost Self-Order Kiosk

If your business operates with Square POS and you want to add self-service kiosks, OrderUp by SalesVu is the solution for you. This self-service kiosk software integrates with both SalesVu and Square POS. The system operates on widely available iOS and Android tablets. It integrates with a bar code scanner to ring up ready-to-eat (RTE) items alongside items that are made to order. OrderUp allows customers to filter your menu based on their dietary restrictions or allergies. But the best thing about this system is the price; $15 per terminal, per month.
| OrderUp Strengths | OrderUp Weaknesses |
| --- | --- |
| Low Cost | User interface is not as visually appealing as competitors |
| Works with Square POS | Cash payments are clunky |
| Works with bar code scanner | Doesn't have offline functionality |
OrderUp Self-Service Kiosk Pricing
The entire SalesVu platform is designed to be cost-effective for small food and beverage businesses. While the system was designed initially to run on SalesVu POS, eventually, the brand embraced Square as a partner and began offering some of its solutions on the Square platform via the Square App Marketplace. The OrderUp self-service kiosk is one of those tools.
Baseline POS: OrderUp works on SalesVu POS and the suite of Square POS systems. Both brands offer free trials. Square also offers free subscription tiers for their POS products, while SalesVu POS pricing starts at $75 per month.
Kiosk hardware: OrderUp works on commercially available iOS and Android tablets.
Kiosk software: $15 per terminal per month. Offers a 15-day free trial.
Payment processing: OrderUp is compatible with Square Payments, WorldPay, PayPal, First Data via Card Connect, TSYS via Cliq, EVO Payments, and iZettle. Square customers using OrderUp will rely on Square Payments, which lists its current fees at 2.6% + 10 cents for swiped, dipped, and tapped payments.
Additional costs: There are no setup or installation fees for OrderUp.
OrderUp Kiosk Features
OrderUp's kiosk is easy to navigate. It works with a bar code scanner to process ready-to-eat and ready-to-drink grab and go items alongside made-to-order items. OrderUp also allows customers to filter menus by dietary restriction. For example, a gluten-intolerant customer could hit a button and then see only gluten-free items. In-built artificial intelligence (AI) highlights popular add-ons and new items to promote cross-selling and up-selling.
OrderUp Kiosk Square Integration
OrderUp was designed primarily to operate on the SalesVu POS. But since SalesVu's tools all use Square Payments, integrating with Square POS was a natural progression. OrderUp communicates with both Square POS and Square for Restaurants POS, but the integration has one speed bump; OrderUp orders won't appear in your Square POS until the payment has been processed. So pairing OrderUp with a Square POS is best for quick service restaurants where customers pay before they eat.
What OrderUp Is Missing
If you add OrderUp to a Square POS, the pay in advance feature can be a double-edged sword. It's great for quick service, but could cause some snarls in full-service settings. The system allows you to add menu item photos and automatically upload your Square POS menu—but the layout itself is spare and not highly customizable. The system is also entirely cloud-based, so you have no option for offline functionality. If your internet goes down, so does OrderUp.
OrderUp Overall
If you currently use Square POS or Square for Restaurants OrderUp can really expand your system's functionality. If you are looking for a full POS solution and want to take SalesVu's POS for a spin, it offers a 15-day free trial. OrderUp is also available with a 15-day free trial, via the Square Marketplace. The user interface may be pretty bare-bones, but restaurant owners give it high marks for price and customer service.
XPR POS: Best Kiosk for Cash Payments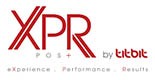 XPR POS, by titbit, is a restaurant technology platform that offers cloud-based and artificial intelligence-backed self-ordering solutions for several types of food and beverage businesses. XPR's product line includes self-service kiosks, QR Code based order and pay, POS, chatbots, mobile apps, and kitchen display systems. Pricing varies widely depending on the options you select. Combined hardware and software packages start at $350 per month.
| XPR POS Strengths | XPR POS Weaknesses |
| --- | --- |
| Many options for kiosks | Can get very pricey |
| Highly customizable system has tons of features | May be more machine than a small restaurant needs |
| Kiosks can process cash payments without a cashier | Only integrates with locally-installed, legacy POS systems |
XPR POS Self-Service Kiosk Pricing
When you get started with XPR POS+, you have two major choices: to purchase the full XPR POS+ system or choose standalone tools that integrate with a pre-existing POS. If you are looking for integration, however, XPR POS self-ordering kiosks only integrate with locally-installed, legacy POS systems like Oracle/Micros and Positouch.
Baseline POS: The entry-level package for independent restaurants starts at $350 per month and includes software and hardware.
Kiosk hardware: One self-ordering kiosk is included in the monthly subscription.
Kiosk software: Software for a single self-ordering kiosk is included in the monthly subscription.
Payment processing: You will need to choose your own payment processor. Several PCI compliant gateways are available, like Worldpay, FreedomPay, and Magensa.
Additional charges: There is a one-time, mandatory set up fee of $499.
The self-order kiosk that comes with the baseline subscription does not have cash-processing functions. For cash-handling, you'll need a custom kiosk, and you'll need to contact XPR for a custom quote. XPR offers these systems for leasing or purchase, however, so you have options if the price tag is hefty.
XPR POS Kiosk Features
XPR's Self Ordering Kiosk & POS Solutions were designed primarily to help high volume venues increase efficiency and reduce wait times. XPR's kiosks are highly customizable. Free-standing, countertop, and wall-mounted models are available. The software features animation to draw customer attention to specials or bestsellers, and nutrition information can be displayed for each menu item.
XPR Kiosk Cash Payments
The feature that sets XPR's kiosks apart is processing cash payments in the kiosk itself. This makes it an excellent fit for food halls, farmer's markets, arenas, museums, or other non-traditional venues. The kiosk software automatically audits cash transactions in real time and allows you and your managers to track and reconcile the cash remotely.
What XPR POS Is Missing
The major drawback to XPR POS's self-ordering system is the price. It is hands down the most expensive option on this list. The system comes with robust security measures like PCI compliance payments that are P2PE encrypted and automatic cash monitoring. If you are a high volume venue where the kiosk gets a lot of traffic and cash payments, securing those payments will be money well spent.
XPR POS Overall
If you want a self-service kiosk to handle cash payments without staffing a cashier, XPR's kiosks are a great solution. However, to operate them, you will need to use XPR POS+, or a locally installed legacy POS system like Micros. XPR's POS+ hybrid system has all the essential functions that an independent restaurant needs: table management, check-splitting, time base menus, 86 items. Its combined software and hardware subscription pricing lets you know exactly what to expect to pay.
Alternatives to Self-Service Kiosks
Kiosks are useful in a quick-service setting where customers stand in line and pick up their food at a counter. For full-service restaurants where orders are tied to a specific restaurant table, a free-standing kiosk may not efficiently collect all the information you need to deliver orders to your dining room. QR codes that link to your pre-existing ordering systems, however, turn your customers' personal cellphones into mini self-service kiosks.
As noted above, both Toast and Touchbistro POS feature in-built QR code ordering functions. Some other POS brands, like Upserve POS, offer contactless ordering exclusively via QR code. However, brands like grubbrr, bbot, and barpay offer restaurants free-standing QR code ordering and payment software that integrates with several POS systems. With no end in sight for COVID-19 related concerns, contactless ordering via customer smartphones is a low cost way to give customers the contactless ordering and payment channels they crave.
Bottom Line
More than ever before, restaurant customers are looking for convenient ordering and efficient service. Self-service kiosk software allows restaurants to meet their guest's expectations while also cutting labor costs and reducing order errors.
Toast's self-service kiosk module and in-built Order and Pay system offer the most contactless features to support restaurants of any style. Starting at $69 per month, Toast offers a lot of bang for your buck. Visit Toast to get started today.