What Is a QR Code Payment? Everything Businesses Need To Know
This article is part of a larger series on Payments.
QR stands for quick response and refers to the black-and-white square graphic label that looks like a bunch of large pixels. You can scan QR codes with your mobile device to perform many tasks, including visiting a website, placing an order, and making a payment. A QR code payment involves digital payments made via the scannable graphic.
The setup for QR code payments is minimal, and the potential payoff is great. If you are interested in offering it, there is no downside—as long as it is compatible with your existing payment processing and point-of-sale (POS) software and current checkout flow.
How QR Code Payments Work
Even if you're not currently using tools that can handle QR codes, it's easy enough to get set up. Using PayPal or Square is a quick and affordable way to start taking online and in-person payments via QR code. Or, you can ask your merchant service or POS to see if it has that capability.
Once you have an app, you can print and set up a QR code for customers to scan, or you can have them scan it off your screen. You don't need any special hardware—in fact, one advantage of QR codes is that they can work without a POS system or card reader.
Here is an example of how to generate a QR code for payments with Square:
---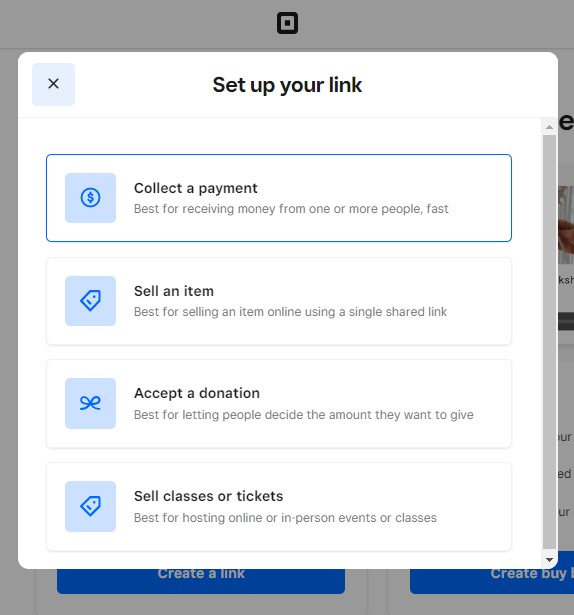 ---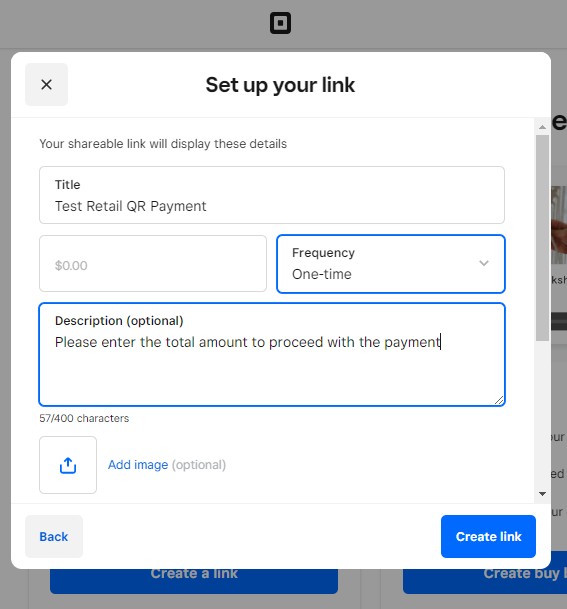 ---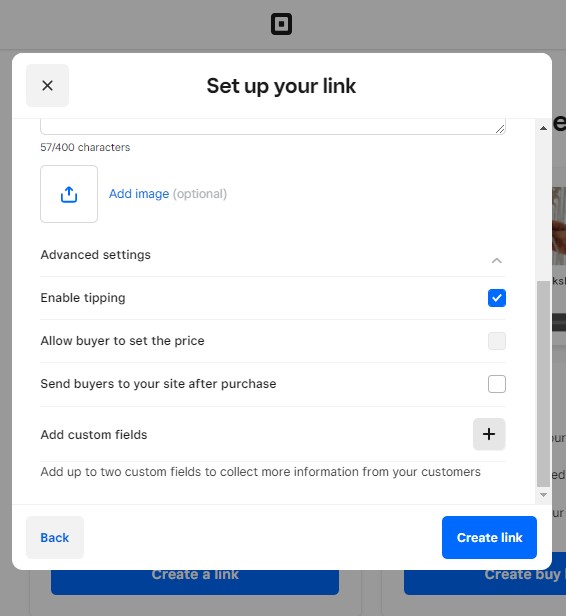 ---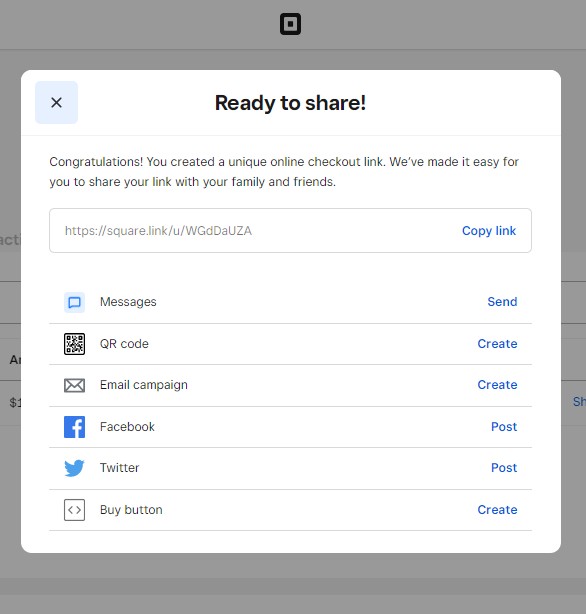 ---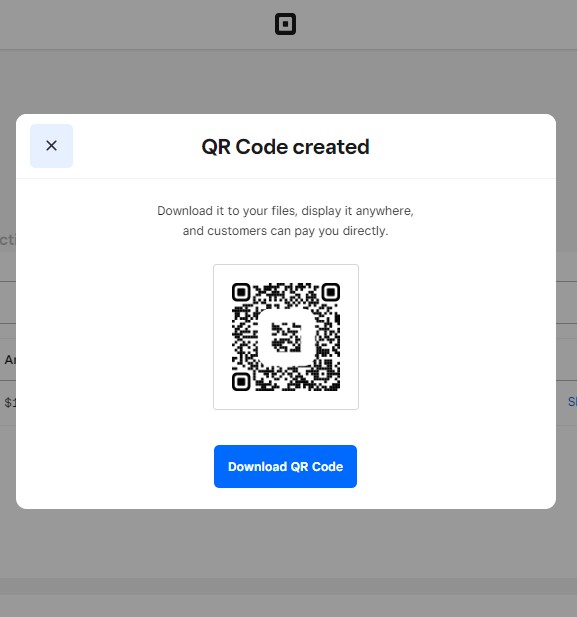 ---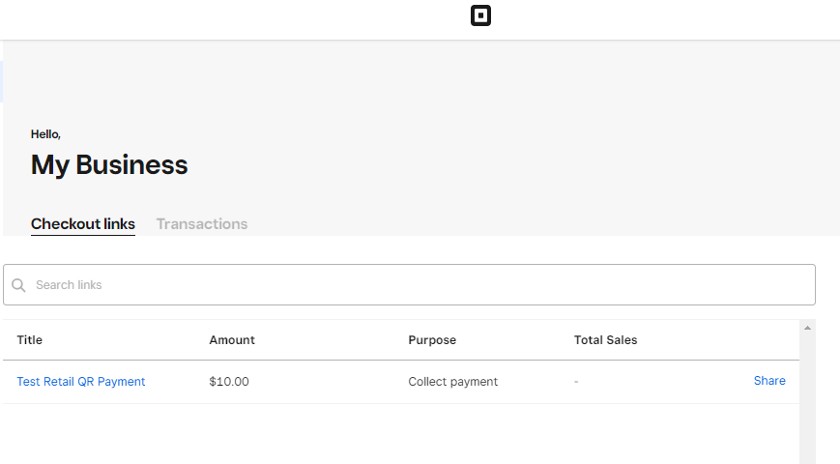 ---
According to a study by Juniper Research, QR code transactions will reach $3 trillion globally by 2025. More and more merchant services are processing QR code payments, making it easy to add this option for your customers.
How To Accept QR Code Payments
QR code payments work much like many other contactless payment methods. The customer scans the QR code with their mobile device, and the code then leads them to an online terminal, where they are taken through the steps to perform an online checkout. The customer enters and approves the payment information, and the merchant then receives an alert that the payment went through. Given that these are purely contactless, QR code payments can be used both in-store and online.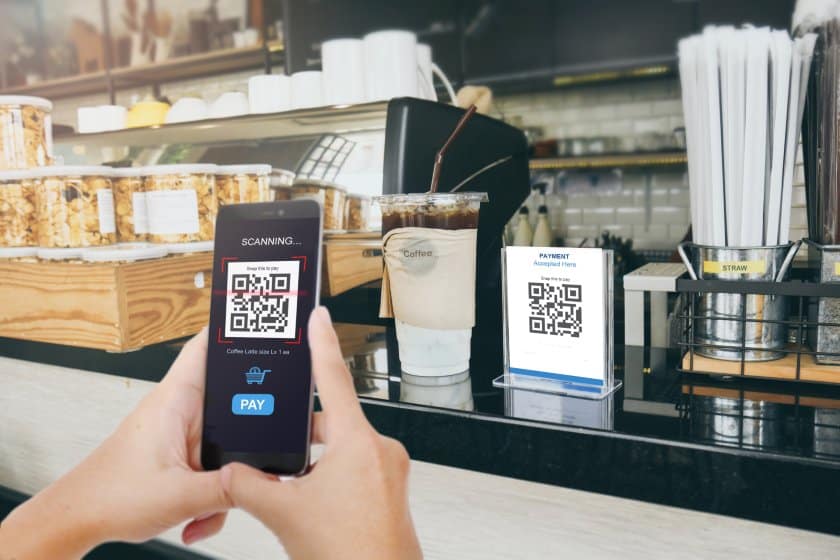 ---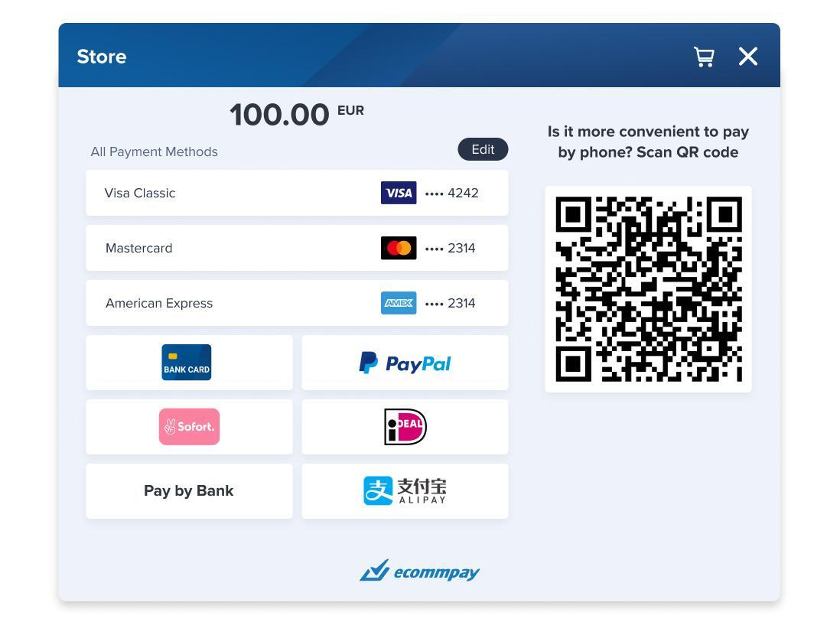 ---
Many existing payment platforms and technologies are compatible with QR codes to some degree. And, if you already use QR codes for things like your menu or marketing and promotions, setup is even easier.
Popular QR Payment Processors
Benefits of QR Code Payments
No hardware needed: The QR code takes the customer to a website for payments, so you don't need a card swiper or POS hardware. This can be an advantage for those just starting out or with mobile or offsite salespeople.
Lower fees: Typically, QR code payments come with lower fees than card-not-present (CNP) transactions. This is especially helpful when a customer has forgotten their credit card or wallet. Sometimes, fees are even lower than card-present. PayPal, for example, currently charges only 1% per QR code transaction.
Faster payments: You can process payments from several customers at once since they scan the code and put in their payments themselves.
Improved customer experience: In addition to paying faster, customers can easily pay with their preferred method simply by scanning the app with their phone. This seamless digital experience lets you concentrate on the customer.
Greater security: QR codes are tokenized and encrypted, making payment details less vulnerable to theft or hacking. Plus, the processing takes place by the credit card company directly for a more stable transaction.
Multiple uses: QR codes are also a handy way to share coupons and promotions. Customers can scan the code and be directed to a landing page or downloadable coupon to use for their next purchase. You can also use QR codes to promote your customer loyalty program and offer a way for customers to enroll.
QR Payment Trends & Outlook
According to the latest Juniper Research, global QR code payments as of the first quarter of 2022 amounted to a total of $2.4 trillion. It is estimated to grow by 250% over the next four years, with over $3 trillion in QR code-based transactions by 2025.
The same research also revealed three out of the top five leading online payment platforms for QR code payments come from China, namely Alipay, WeChat, and UnionPay. US-based PayPal (coming in second after Alipay) and Google Pay complete the list.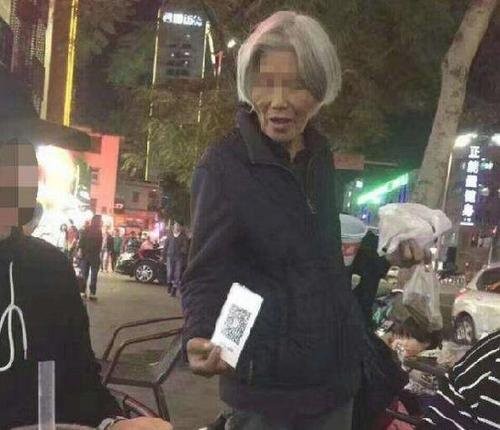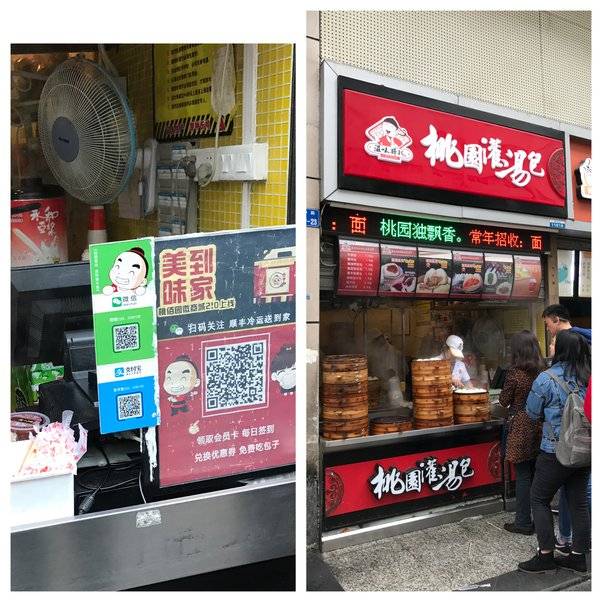 It was not until the arrival of the COVID-19 pandemic that US merchants began to rely more on contactless payments. PYMNTS reported a 150% surge in contactless payment adoption in the US between March 2019 and 2021, which also initiated an 11% increase in the use of QR payment methods.
PYMNTS also reports on a National Restaurant Association survey that revealed that 40% of US restaurants now offer a variety of contactless payment options, including QR code-based transactions.
Bottom Line
It's not just the COVID-19 pandemic that has led to a desire for contactless payments like QR codes provide. As more consumers get smartphones, they are able and willing to use digital technology for convenience's sake as well. Having QR payment codes can help you keep up with the times, improve your customer experience, and make things easier for you and your employees too.
To implement QR code payments in your business, see our top picks for merchant services. Many of these solutions, including Square, PayPal, and Payment Depot, offer QR code payments.
You May Also Like…