What Call Blasting Is & How It Works
This article is part of a larger series on VoIP.
Call blasting, also called phone blasting or voice broadcasting, is an outbound calling feature for simultaneously sending a message to multiple phone numbers. Call blasts are a quick, easy, and affordable way to reach thousands of recipients with targeted messaging to inform, notify, or in limited cases, promote your business. Find out how it works, its benefits, and best practices for using call blasting software for effective outbound messaging.
How Call Blasting Software Works
The easiest way to understand the technology is to think of it as an audio version of an email blast. The number of outgoing messages in a call blast can easily scale into the thousands, giving you the ability to save a lot of time compared to any means of manual communication.
Call blasting technology is available as a feature in some business phone systems as well as standalone cloud-based software services. By its very nature, call blasting "blasts" out audio messages to a preset grouping of customers. Once your message is sent, the call recipient may also have options that send them through a series of menus.
For example, if you use voice broadcasting to alert customers about new bill pay options, the system may work like an interactive voice response (IVR) menu that walks the customer through your new self-service processes. While not every company needs an IVR-style menu structure for things like weather or emergency notifications, some businesses find features like this invaluable.
The process is very simple as most providers have options to import phone numbers from Excel or Google spreadsheets. After you've uploaded your spreadsheet, record your message or utilize text-to-speech technology to create the digital voice version of your message. Because call blasting is almost entirely automated, it can save your business a considerable amount compared to the personnel costs needed to place calls manually.
Benefits of Call Blasting
Call blasting is a very advantageous solution, especially if you don't have a dedicated call center for customer outreach. Here are a few reasons why you might want to invest in this technology:
Cost savings: Call blasting is either incorporated into a plan tier or a preset amount is charged for messaging to a set number of recipients. For example, CallMultiplier has both unlimited use and pay-per-message plans. The first plan type maxes out at $54.99 per month for 250 members, and the second has a top end of $630 for 15,000 credits. Compare this with the cost needed to employ a bank of agents in a contact center, and the massive savings is clear. The $54.99 per month is significantly less than paying live agents anywhere from $12 to $23 per hour.
Time savings: While there are advantages to having live staff reach out to customers to answer questions or personalize the experience, it takes a significant amount of time. With voice broadcasting, you're able to send thousands of messages at once, which means you send the phone blast and immediately rest assured that the work is done.
Ease of use: As mentioned previously, call blasts can be easily accomplished using just a spreadsheet and prerecorded messaging. Most call blasting software solutions have a three-step process for generating a blast:

Set up the contact list using an spreadsheet or any comma separated value (CSV) file
Create the recorded message using voice recording or text-to-speech
Activate the blast―the process is usually complete within minutes
When to Use It
There are distinct pitfalls to using call blasting, which we share in the next section. However, there are also some tried-and-true applications for adopting a voice broadcasting solution, including outbound marketing.
Here are some of the best times to use phone blasts:
For marketing: First and foremost, keep in mind that voice marketing messages can only be sent to customers who have opted in, just like with email marketing. Sending phone blasts to customers who opted out from your marketing communications or specifically disapproved receiving marketing calls from your company may be illegal. That being said, call blasting is an excellent way to tell subscribers about new products and services.
For notifications: This technology is very useful for businesses looking to notify customers about things like appointments. For example, if a technician needs to come to a customer's home and there are instructions for the customer relative to distancing, the expected time frame, or required preparation, a call blast ensures the customer is well-informed. Phone blasts are also a good way to alert customers about upcoming bill dates.
For information: Service interruptions, emergency alerts, important announcements, and upcoming events related to your business are also useful applications for call blasting software.
When Not to Use It
Many ask the question, "Is call blasting legal?" and think of it in terms of robocalling, which is a potentially illegal use of voice broadcasting. Robocalling is the use of software to automatically make calls to lists of numbers while trying to sell something, regardless of whether they opted into marketing notifications from the business.
If you send a call blast to a customer who hasn't opted in or, even worse, is on a do-not-call list, your business may be found liable and fined. This can become very costly, especially since the fines increase the more robocalls you make to customers.
The Federal Trade Commission (FTC) forbids blasting commercial or non-informational messages without written consent, which includes promotional call blasts. For this reason, you must ensure that every call you make is either informational (non-promotional) or has been approved by the customer.
5 Tips for Using Call Blasting Effectively
Now that you understand some of the potential uses and pitfalls of this technology, it's time to talk about best practices for how to do call blasting. Like any other means of business communication, following best practices, guidelines, and regulations will make your efforts more effective and beneficial to your organization.
1. Keep Information Up-to-Date
This is essential for a variety of reasons. First, it's critical to keep customer information timely because if a customer is on the do-not-call list, outreach through a phone blast makes your business potentially liable for fines. Also, not keeping lists up-to-date exposes you to situations where a number may have changed hands—if the new owner of the number hasn't opted in personally to your blasts, fines could follow.
---
2. Make Messages Short & to the Point
When dealing with customers, brevity is always the order of the day. Keep messages to no more than 20 to 25 seconds long. Even if you're providing information or notifications, customers will quickly lose interest when presented with long recordings. The longer the message, the more inclined your customer will be to hang up, negating the value of call blasting.
For messages that can't be made short, consider providing a set of tiered menu options, which helps the call recipient stay engaged. As a rule, avoid messaging packed with filler. Let the call recipient get off the phone as soon as possible without losing the value of the message.
---
3. Use the Right Tone & Speed
Knowing that your message should be short might inadvertently cause you to rush through messaging. This is a big mistake and could be off-putting for a customer trying to listen to the information you're providing. If they become annoyed, the customer could opt out of future notifications at best—or stop using your products or services at worst.
Set a friendly and easy-to-listen-to tone when creating your call blast messaging. While your messages should still be brief, try to keep it positive, simple, and engaging. Tone is also important; if your messages sound like poorly disguised sales pitches, you may lose customers.
---
4. Use a Local Presence Dialer
Call blasts may be even more effective when used in conjunction with a local presence dialer. This feature helps your business appear as local to the person receiving the call, so they may be more likely to pick up and feel connected with your business.
---
5. Research Your Audience
No matter how many phone numbers are on your list, if you haven't done the prerequisite research, the value of voice broadcasting decreases significantly. For this reason, consider your audience when implementing your call blasting campaign. Similar to how customers will hang up when a blast is too long, they will also immediately disengage when a campaign isn't relevant to them.
Avoid this issue by performing message testing, researching your audience, and segmenting your lists. What is their preferred method of communication? What are they more likely to be interested in? Do all my customers need to hear this message or only those in a certain category? All of this will not only ensure you're reaching out to the right people, but it will also help you craft tailored messaging.
---
Call Blasting Software Providers
There are several options when it comes to call blasting software. If you want a standalone service that will import your call list from a spreadsheet or CSV file, there are many on the market that can help you reach your customers. Your voice-over-internet-protocol (VoIP) or virtual phone provider might also offer this service as well as other functionality like business calling or call center as a service (CCaaS) features.
Here are a few call blasting software platforms to consider:
CallHippo

CallHippo's voice broadcasting service allows you to upload a list of numbers quickly and incorporates IVR features so your customers can interact with the system. The IVR feature even records customer inputs, which is useful for gathering data. The provider has key features like call scheduling and call tracking, and the system allows you to check the number of calls per minute. CallHippo is also very inexpensive―each call is only about 4 cents.
Five9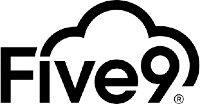 By default, Five9's automatic dialer can be used by your agents or as a call blasting solution. The user interface (UI) helps you quickly tailor campaigns for either type of outbound outreach. Being included with the default auto-dialer experience is a major plus since this dialer has several other dialing modes that your business can use.
Five9's dialer includes Telephone Consumer Protection Act (TCPA) compliance. This act is designed to regulate potentially intrusive telemarketing and auto-dialed calls. Having a dialer with this compliance ensures that you won't expose yourself to fines and lawsuits as you reach out to prospects and customers.
Twilio

Call blasting through Twilio is also done via an outbound IVR system. But unlike other providers, Twilio's call blasting is configurable by developers thanks to a representational state transfer application programming interface (REST API). Twilio plans are pay-as-you-go and it's been reported that its Programmable Voice customers send billions of voice and text messages each year.
Bottom Line
Call blasting is a worthwhile investment for any business that needs to reach out to keep customers abreast of important announcements and information. It's especially beneficial for businesses that have a large customer base but don't have call center resources. While there are steep penalties for misusing call blasting software, smart use can lead to a more satisfied customer base and increased sales.