Dialpad Meetings Review: Is It Right for Your Business?
This article is part of a larger series on VoIP.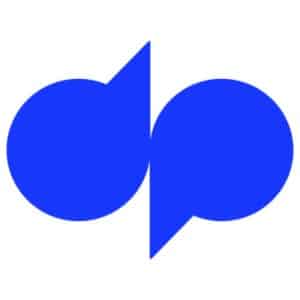 Dialpad Meetings Overview
PROS

CONS

Free and paid packages include integrations with Salesforce and HubSpot
Toll-free conference numbers aren't included with free or paid plans
Provides pre- and post-meeting tools for sharing agendas and action items
The mobile apps have fewer capabilities than the web-based version
AI-powered meeting highlights capture important moments
Only shows up to nine video feeds on-screen at once
The free version includes unlimited audio recordings
Doesn't provide cloud storage for recordings
International dial-in numbers and the ability to call attendees
Although Dialpad Meetings' custom hold music and waiting rooms are excellent for personalizing your conference experience, it lacks advanced features like breakout rooms, toll-free numbers, and cloud storage.
What We Recommend Dialpad Meetings For
Dialpad Meetings is suitable for solopreneurs, startups, and small teams with a limited budget, thanks to its free version. Moreover, paid plan features reduce time spent on after-meeting tasks. If you're looking for a simple conferencing solution for connecting with employees and clients, Dialpad Meetings provides the essential tools.
When to Use Dialpad Meetings
Solopreneurs and small businesses that want a free conferencing solution: If you frequently meet with clients or co-workers but don't want a paid subscription, the free version of Dialpad Meetings is a great option. You can host unlimited 45-minute conferences with up to 10 people and automatically log your conference calls in Salesforce or HubSpot. The free version is robust and is among the best free conference call services.
Teams that use basic collaboration tools for remote work: Basic whiteboard and file-sharing features help your team work together virtually. The pared-down feature set means everyone spends less time learning how to use tools and more time interacting with their co-workers.
Small businesses wanting to increase productivity and get actionable insights from meetings: With picture-in-picture mode, employees stay productive and handle customer communications without leaving your session. Additionally, real-time transcriptions, post-call summaries, and action items provide the information you need without requiring a note taker during the event.
When Dialpad Meetings Might Not Be a Good Fit
Check out our guide to the best video conference software, as our top pick, RingCentral Video, supports up to 200 people and shows up to 25 participants at a time.
Dialpad Meetings Pricing
Dialpad Meetings offer two plans: a free plan and a paid version ($20 per user, per month). The free plan doesn't require a download to host an unlimited number of 45-minute meetings with up to 10 people. It includes Google Calendar and Microsoft Outlook integrations for scheduling. Plus, you have access to live chat support on weekdays.
If you want real-time transcriptions and five-hour conferences with up to 100 people, opt for the Dialpad Meetings Business subscription. Along with 24/7 phone and chat customer service, Dialpad Meetings Business provides voice intelligence, analytics, and video recordings.
Dialpad Meetings Plans

Free

Business

Best For

Solopreneurs and small teams

Small to medium-sized companies

Monthly Pricing


($/User/Month)

$0

$20

Annual Pricing

($/User/Month)

$0

$15

Meeting Duration

45 minutes

Five hours

Conference Capacity

10

100

Integrations

✔

✔

Screen sharing

✔

✔

Voice Intelligence

✕

✔

Unlimited Video Recordings

✕

✔

International Dial-in Numbers

✕

✔

Analytics

✕

✔

Customer Service

8 a.m. to 5 p.m. Monday through Friday

(Chat and web)

24/7

(Phone, chat, and web)
Dialpad Meetings Features
Standard tools like screen sharing, integrations, and audio recordings come with free and paid versions. You can also download mobile apps for Apple and Android devices or use Dialpad Meetings in a web browser. However, voice intelligence features, including meeting recaps and action items, require a paid plan.
General Features
Both Dialpad Meetings plans cover all the basics of video conferencing, allowing you to interact one-on-one or as a group. Invite clients and employees using phone numbers, email addresses, or names from your contact list. Plus, you have the option to set up recurring meetings and automatically add the conference to your calendar.
Other standard Dialpad Meetings tools include:
High-definition (HD) audio and video conferences: Dialpad Meetings has a max video resolution of 720p and automatically adjusts the user's resolution based on available bandwidth.
Call recording: All Dialpad Meetings subscriptions include audio recordings of your conference. You can save them as MP3 files (a compressed audio format) to an external drive or cloud storage.
In-meeting chat: Enable attendees to chat before and during your meeting. They can send messages, images, or graphical interchange formats (GIFs). Dialpad Meetings also support emoji reactions.
Screen sharing: Use your mobile phone, tablet, or computer to share your whole screen or limit it to a specific app or browser tab.
Windows, Mac, iOS, and Android apps: If your sales or customer support teams are in the field, a mobile app helps them get answers fast or participate in scheduled meetings. Likewise, frequent conference participants may prefer a desktop app, but they always have the option to open Dialpad Meetings in a web browser.
Video Conferencing & Collaboration Tools
Whether you're meeting with a client one-to-one or explaining quarterly sales goals to a larger group, Dialpad Meetings helps you keep their attention. Video conferencing and collaboration tools include basic whiteboard functions, optional countdown reminders, and in-meeting chat spaces. Open your virtual waiting room early to provide pre-meeting agendas and other resources, from files to links, so your team is prepared.
Invite attendees to share their screens by sending a short message service (SMS) text and making video recordings accessible by saving them to your connected cloud drive. If your team wants to collaborate on a document, built-in integrations with Google Drive let everyone make changes in real time.
---
Voice Intelligence
Dialpad Meetings' Voice Intelligence (Vi) technology uses artificial intelligence (AI) and natural language processing (NLP) to transcribe calls accurately and capture action items. This feature comes with Dialpad Meetings Business and distinguishes between speakers. You can toggle Vi on or off from your conference screen.
Dialpad Meetings Vi has several handy tools for startups and small teams, such as:
Real-time transcriptions: Tap on the Meeting Notes button to see a side panel with conference notes and transcripts. Latecomers have the option to scroll up to see what they missed, and view action items throughout the meeting.
Automate post-call summaries: After the event ends, organizers can view the transcript, sentiment data, action items, and highlighted moments. This is sharable through a post-call summary link.
Action items: Dialpad Meetings' Vi automatically captures tasks when participants use phrases like "I will send" or "I'll email you." Plus, you can add custom notes and tasks to your meeting chat.
Moments: You can set up Dialpad Meetings to highlight when a participant references a competitor, a specific date, or uses a swear word. It bolds these terms or phrases in the transcript and adds them to your list of moments.
---
Conference Logs & Analytics
You can access user and team analytics with a Dialpad Meetings Business license. Users appreciate the Calling Habits feature, which shows usage trends based on conference data from total participants to average minutes per call. Likewise, administrators can check out 11 available metrics and export stats via a comma-separated values (CSV) file.
You'll find logs and recordings in your dashboard, including chat message logs and conference analytics. The post-call speech analytics feature compares customer sentiment and tracks moments over time.
---
Host Meeting & Moderation Tools
Control various functions as a host or permitted co-host, including locking meeting rooms and muting participants. Moderation tools also extend to chat, allowing you to enable or disable it for users before or during the meeting. Easily configure accounts for users, participants, or company-wide.
Use Dialpad Meetings features to personalize your conferences by:
Creating a custom uniform resource locator (URL)
Adding an audio greeting
Uploading custom hold music
Automatically locking meetings after a preset time
Requiring a PIN or Google single sign-on (SSO)
Allowing attendees to create custom action items
Displaying your company's logo on the active meeting screen
Changing the layout between dynamic, filmstrip, grid view, and spotlight
---
Basic Integrations
Take advantage of Dialpad Meetings by integrating Google Calendar or Microsoft Outlook. This lets you automatically update calendars when you add a new or recurring meeting. Additionally, Dialpad Meetings displays Twitter profiles—click on any user profile card to view contact details or tap to search for their LinkedIn profile.
You can also sync your Dialpad Meetings account with:
Salesforce
HubSpot
Microsoft Teams
Intercom
Miro
Twitter
---
Ease of Use
While Dialpad Meetings is relatively easy to use, especially for users of other conferencing platforms, there are reports of users running into problems with the interface. For example, on the smartphone version, muting and unmuting is a bit cumbersome.
Also, the smartphone app feels cluttered, which makes accessing various functionalities difficult. Screen sharing is a bit on the clunky side for everyone but the host, so during a meeting, participants can quickly become annoyed when they wish to share their screen.
Dialpad Meetings Alternatives
Although Dialpad Meetings is a budget-friendly platform, it doesn't include toll-free minutes or cloud recording storage with subscriptions. Additionally, it lacks advanced collaboration features and isn't a unified communications (UC) platform.
Other video conferencing solutions have higher capacity limits, and the best business phone systems include unlimited calling and conferencing tools. Check out the complimentary trials offered by Dialpad alternatives to see if another option works better for your needs.
Best for:

Companies wanting

VoIP

and video conferencing and collaboration tools on a single platform

Best for: Businesses looking for plenty of integrations, breakout rooms, and whiteboard tools

Best for: Organizations needing unlimited cloud storage, toll-free numbers, and smart assistant features

Starting price: $19.99 per user, per month

Starting price: Free or $14.99 per user, per month

Starting price: $12 per user, per month
What Users Think of Dialpad Meetings
Many Dialpad Meetings reviews mention that it's cost-effective with a straightforward interface, allowing them to increase productivity and keep teams connected. Users appreciate accessing meetings without a download and say the AI tools do an excellent job of capturing important moments. Overall, Dialpad Meetings receives high reviews across multiple channels.
While most users are pleased with the video conferencing app's performance, they point out that there are limits to integrations and participant capacity. We also saw a Dialpad Meetings review requesting additional subscriptions for different price points. Ultimately, reviewers say that the existing integrations are easy to toggle on or off, and the free plan is a huge bonus for cash-strapped teams.
Bottom Line
Dialpad Meetings is a solid choice for startups and small teams, offering sales demos and employee presentation tools. Customize conferences with personal announcements and music, and virtual waiting room spaces with your logo. Check out the free conferencing software to see how it works and if you want additional features, like video recordings and real-time transcriptions, upgrade right from your Dialpad Meetings dashboard.