13 Tenant Horror Stories + Proven Tips on How to Avoid Them
For current and aspiring real estate investors and landlords, hearing tenant horror stories can be intimidating. However, reading up on nightmare tenants offers valuable insights on how to set yourself up for success when purchasing, advertising, and managing a rental property. We found 13 of the worst horror stories about bad tenants so you can plan ahead to prevent these problems with your properties.
1. Appearances Can Be Deceiving
If you talk to real estate investors or landlords about their experiences with tenants, they will often have stories of tenants who appear to be kind, respectable people. Real estate broker Kris Lippi (owner of ISoldMyHouse.com) had an experience with a family who rented a suburban single-family home in Burlington, Vermont. They seemed like the perfect tenants, gainfully employed parents with two young kids and a dog.
Unfortunately, just two months after moving in, they stopped paying rent on time and eventually stopped paying altogether. The father had lost his job but had hidden that information from his landlord. Whenever they were contacted about the lack of rent, the couple responded with excuses and aggression.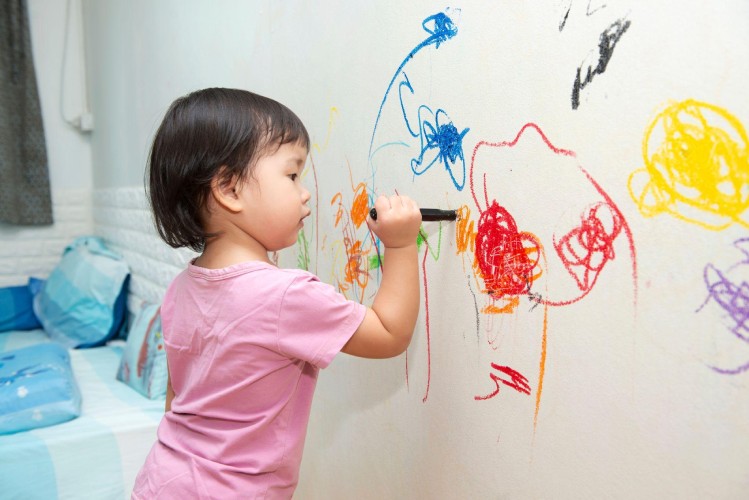 To make matters worse, they severely damaged the property. The kids drew all over the walls with crayons, ripped up the carpets, and there were many broken appliances. Their dog ruined hardwood floors by clawing and urinating everywhere. The house reeked of animal waste and rotting food when inspections were done. Finally, Kris had to evict them after several ignored warnings about the property damage and unpaid rent. Even after leaving, they vandalized the home by punching holes in walls, breaking windows, and stealing ceiling fans.
How to Avoid
Seemingly great people and families can become bad tenants, costing you thousands in repairs and lost rent. Make sure to thoroughly vet all tenants, even if they initially seem harmless. For example, William Brown from REI Insiders had a similar experience to Kris but later found that his nightmare tenant had been evicted from their previous rental. Although learning how to screen tenants may seem tedious and time-consuming, it can save you thousands of dollars and immense stress from dealing with destructive tenants.
To make it easy, consider using a property management service that includes tenant screening tools like Avail. It runs comprehensive background checks, including criminal and eviction history and a credit check. It also automatically finds the applicant's job history and rental history, and verifies their income. You can easily view the results of the tenant screen in their renter profile and determine if they're a good fit for your property.
2. Tenants With Unclear Expectations
Not everyone with bad tenant horror stories is a full-time real estate investor or professional. For example, when Jovana Durovic (editor-in-chief of homegrounds.co) moved in with her partner, she decided to rent out her property as a source of passive income. She made sure the property was pristine and rented it to a nice family. They asked if they could decorate a feature wall in the living room, and Jovana agreed.
Unfortunately, the tenants wrongly took that to mean they could put a feature wall in every room in the house. Shortly after, the tenants had a financial emergency, and their rent was late. Jovana was lenient because of their emergency, but then the tenants started sending their rent late almost every month. Finally, once the tenants left, the house was in an awful state. There were botched DIY jobs, hideous decorations, and poor maintenance that led to issues with mold, dampness, and drainage.
How to Avoid
Some tenant horror stories don't happen suddenly or right away. Instead, these tenants asked for permission before changing the home and communicated when they had a financial problem. Although the landlord and tenant tried to be cordial, there was no clear, written agreement to prevent the tenants from taking advantage of the landlord's kindness.
This landlord could have avoided many problems by scheduling more frequent, planned property checks. Make sure you also have clearly defined expectations and limitations for things like making changes to the property and submitting rent payments. Many landlords allow tenants to paint or add pictures on the wall as long as when the tenants move out, the apartment is restored to its original condition.
3. Non-paying Tenants
One real estate investor, Brian Davis of SparkRental, recalls a tenant horror story when it took 11 months to get a non-paying tenant out of his rental property. They used every trick in the book to prolong the eviction, including telling the court judge that the property was not in habitable condition—after they had done considerable damage to the property. Unfortunately, the judge believed their stories and favored the tenants over the landlord.
When these bad tenants were finally evicted, they punched through every cabinet and ruined the flooring out of spite. The owner ultimately had to surrender that property as a write-off loss.
How to Avoid
Brian names three mistakes he made with this rental property:
Purchasing a rental property in an extremely tenant-friendly jurisdiction, where both the laws and the judges always side with renters
Working with a shoddy property management company that didn't screen the tenants thoroughly enough
Failing to double-check the tenant screening process
As the owner of a rental property, doing due diligence is absolutely essential. Make sure you evaluate the property you purchase, the property management company you work with, and your tenant screening processes. Although it may seem like a lot of work initially, it can prevent a wide range of problems that can cost months of stress and tens of thousands of dollars.
To successfully evict bad tenants without prolonging the process, read our complete guide about How to Evict a Tenant in 7 Steps (+ Free Quit Notices).
4. Loud & Disruptive Tenants
Another relatively common tenant horror story concerns the tenant's lifestyle. Jim Olenbush (founder of AustinRealEstate.com) rented an upscale apartment to a tenant who seemed like a dream—well-spoken, respectable job, and a charming personality.
However, within a month of moving in, he began receiving complaints from the neighbors about loud music late into the night and disturbances. The complaints continued to grow in number and severity. It reached a head when one night, the police had to be called due to a raucous party the tenant was throwing, breaching both local ordinances and the lease agreement.
How to Avoid
This catastrophe could have been averted with proper screening, especially contacting previous landlords. In addition, it's key for the landlord to establish clear communication channels for tenants to raise concerns. While the behaviors of this nightmare tenant were unexpected, his lack of respect for others in the community was a glaring red flag that could have been discovered with more due diligence.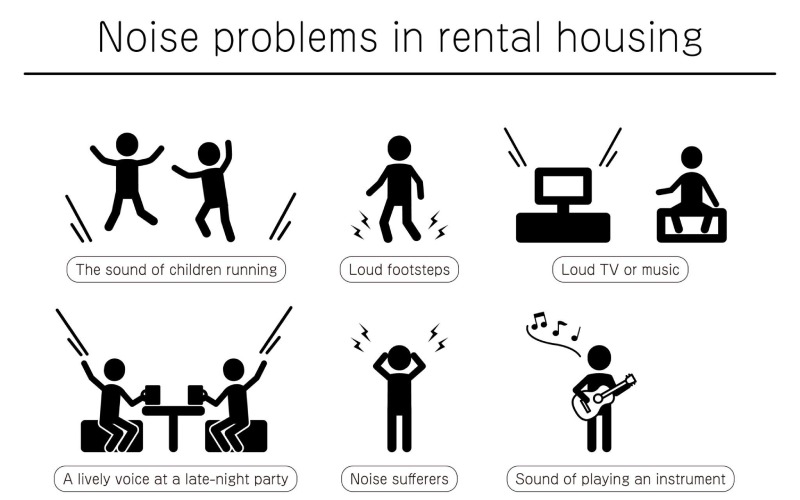 Jim Olenbush made specific changes in response to this scenario. He now includes a detailed Community Living section in his leasing agreement, outlining the expectations and repercussions. He also holds regular meetings with all tenants to address any potential issues and to keep communication lines open.
5. Chasing Down Rent Payments
Another rental property owner, James Nicholson, had a tenant who was polite and friendly during initial meetings. They were also great tenants for two years until they started to refuse the property manager's scheduled six-month visits. An even bigger problem arose when the tenant stopped paying rent, and the owner had to chase him down for payment. When James finally got the tenant out of the property, he found they had become hoarders. The resulting property damage was so significant that it cost over $50,000 to repair.
How to Avoid
In addition to thoroughly screening your tenants, this problem could have been mitigated by having a clause in the lease about cleanliness and timely rent payments. Being diligent when selecting a tenant and establishing clear boundaries from the start can save an endless amount of time and headaches.
Another important way to avoid chasing tenants for rent payments is by using an automated online rent payment service. This eliminates tasks that your tenants must do, like writing you a check or manually sending payment, making the process smoother for both of you.
TenantCloud helps tenants set up autopay with multiple options, like a credit card, debit card, or direct deposit. It also provides an app for both the tenant and landlord to easily access their account, make payments, and see their payment history.
6. Artistic Tenants
Realtor Eric Bramlett shared about a tenant who didn't cause any particularly noticeable problems during her stay. However, Bramlett was left with a surprise when she moved out as he found Jackson Pollock-style paintings all over the house. It looked more like an abstract art exhibit than a well-maintained rental home.
How to Avoid
An easy way to prevent this would have been regular house checks. These allow landlords to see how the property's doing and sort out any issues before they expand. When possible, aim to build a strong landlord-tenant relationship so that your tenants feel comfortable talking to you—potentially avoiding such a predicament. Make sure you are just as responsible, communicative, and respectful as you want your tenants to be. When a tenant feels valued and heard, they are more likely to treat their rented home with the care it deserves.
7. Constant Complaints
Leonard Ang, CEO of iProperty Management, says that the most difficult tenant he ever dealt with actually kept an immaculate apartment and never made a single maintenance or repair request during her entire stay. However, she made at least one complaint per day about other tenants.
The tenant would call for noise complaints, smell complaints, complaints about tenants parking in their assigned parking spots, complaints about tenants "not" parking in their assigned parking spots, and complaints about suspicious packages in the lobby. Leonard would even get complaints about the noise the elevator made.
Since the apartment complex she lived in was especially safe, clean, and quiet, only about 5% of her complaints were actually legitimate issues. Leonard decided to personally intervene after a few weeks. He sat down with her over tea and discussed her complaints. He said, "She seemed like a lovely person and was really apologetic for causing so much trouble." However, the next day she called the rental office to complain that I had been in her apartment without giving 24-hour notice.
Ultimately, this nightmare tenant never followed up on her complaints; she never confronted the neighbors, called the police, or took other steps to actually get any of these issues addressed. She just wanted to complain.
How to Avoid
This is an unfortunate scenario that is difficult to predict or prevent. Bad tenants can come in many different forms. However, Leonard eventually adjusted to the constant complaints by establishing a clear rotation for who had to answer the phone when she called and continuing to foster a positive relationship with her.
Make sure you have systems to manage unpleasant tenants and limit the amount of stress and time-consuming energy they require. This is another reminder that investing in real estate and being a landlord isn't just about filling a property, but choosing the right tenant.
8. Tenant Threats
In another case, unhappy tenants can cause even more stress. SatoMa names an experience where a tenant constantly complained about minor issues and threatened legal action. For example, tenants may complain that you've overcharged their rent or that you aren't maintaining the property appropriately. These types of threats are different, and potentially more stressful than complaints about other tenants or maintenance needs.
Unfortunately, it is possible for tenants to exploit the law if the landlord doesn't have a strong lease agreement that reflects an understanding of all local and federal laws. They can drag you to court, require you to rack up legal expenses, and even avoid paying rent or leaving your property.
How to Avoid
The best way to prevent having a tenant who tries to legally or financially manipulate you is by using a thorough tenant screening system. Establish clear communication lines, keep track of communication with troublesome tenants, and provide rent receipts and documentation at every opportunity.
It's also essential that you understand your rights and your renters' rights and responsibilities. Have a lawyer create or look over your lease before sending it to tenants to make sure you cover your state laws and comply with the Fair Housing Act.
To start learning about the laws in each state, read our guide: Landlord Tenant Laws by State: Renter's Rights & Compliance.
9. An Unapproved Renovation
In one rental property, the kitchen was newly renovated, and a tenant moved in shortly after. Just a few months later, Real Property Management took over management and arrived at the property to introduce themselves to the tenant. They were surprised to find that the tenant had decided she didn't like the renovation and was going to redo it herself. Unfortunately, she then abandoned the project and the property.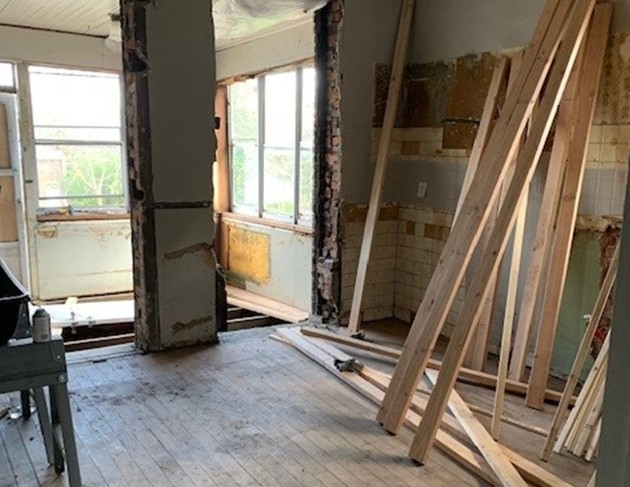 ---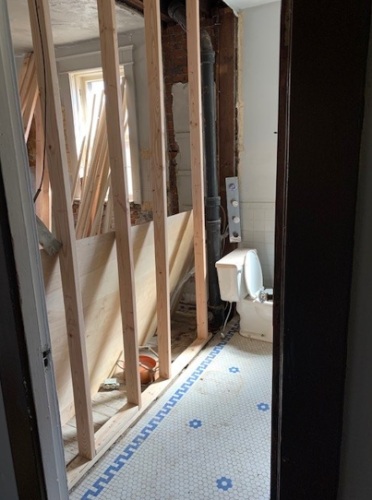 ---
How to Avoid
Both landlords and tenants should thoroughly communicate about the state of the property at the beginning of the lease and your expectations for the property at the end of the lease term. Wear and tear is normal for all properties, but there is a clear difference between typical wear and tear versus property damage. This communication would most likely have prevented this situation.
10. Incorrect Rent Payments
When Beth Martin started renting out a property for the first time, her tenants would repeatedly write their checks incorrectly so that they were uncashable. In addition, the same tenants would frequently give them checks that bounced. This caused the landlords to spend more time and energy contacting the tenants, waiting for a new check, then taking it back to the bank.
How to Avoid
Beth would charge fees for late rent, but she learned to look more seriously into potential tenants' ability to pay. This information should be part of your tenant screening process, but you can also determine a tenant's inability to pay for your property on the application if you ask the right questions.
Start by using our free rental application form templates and learning what to include to learn information about prospective tenants.
11. Renter With an Alias
Realtor Joshua Steppling had a tenant who happened to be a licensed contractor. When the tenant asked if he could renovate the bathroom, Joshua agreed under the condition that he followed the lease terms. Unfortunately, a job that was supposed to take two weeks turned into two months, and the tenant started making late rent payments.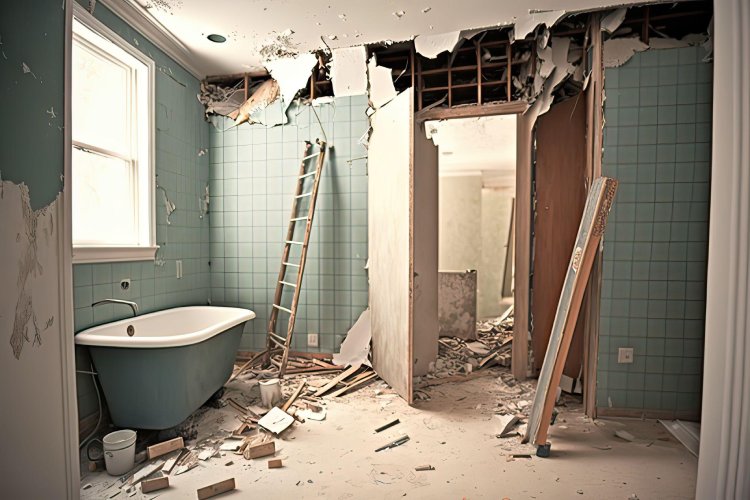 The next month, the tenant suddenly broke the lease and moved out without contacting him, leaving the bathroom completely demolished. Eventually, Joshua discovered that his tenant had used an alias in his rental application because he had been evicted before and had a record of defrauding subcontractors in another state.
How to Avoid
Joshua says that this experience taught him to set firm criteria when reviewing rental applications and to have constant open communication with tenants about renovations. In addition, he recommends using a tenant screening service to check an applicant's Social Security number, criminal history, and credit check. This service would have caught the alias and prevented the problem.
Buildium is a property management software that includes an easy-to-use tenant screening tool. It runs a background check that screens each potential tenant's criminal history, eviction history, and credit. You can also set custom credit score requirements for each property you own, and Buildium will automatically make recommendations for applicants. Learn more about how Buildium makes tenant screening easy.
12. The Sublet Scammer
Subletting or subleasing is when your tenant rents the property they are currently renting to a third party. It is not illegal, but SatoMa points out that it can become a tenant horror story if it's not managed well. Some tenants may even sublease the property without your consent or knowledge, leaving you with unauthorized occupants in your rental property and various potential liability issues.
How to Avoid
Although you can't prevent dishonesty from all of your tenants, you can massively cut down on this problem by clearly stating in your lease agreement whether subletting is allowed or not. If permitted, require written permission and establish clear rules and guidelines. Another way to prevent this from becoming an even bigger problem is by doing regular property inspections and communicating with your tenants.

Make sure you know how to prevent other common scams by reading 15 Tenant Scams Every Landlord Needs to Know & How to Avoid Them.
13. Felony Vandalism
It is, unfortunately, quite common for landlords to share tenant horror stories that involve property damage. However, David Haberfeld had a true nightmare tenant that left damage so intense that it was featured on the local news and was considered felony vandalism by the police.
David shared the story in a Facebook post, naming how he attempted to build a relationship with his tenant by buying him dinner and drinks and politely setting boundaries. However, the tenant refused to pay rent for 14 months before being evicted and getting a warrant for his arrest.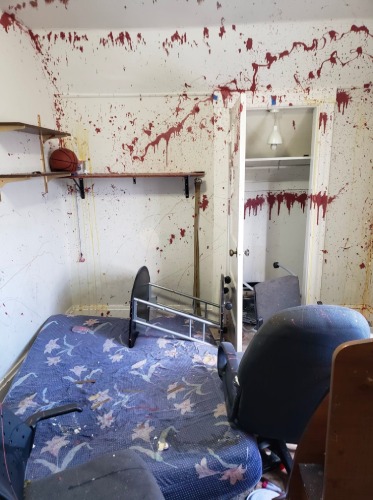 ---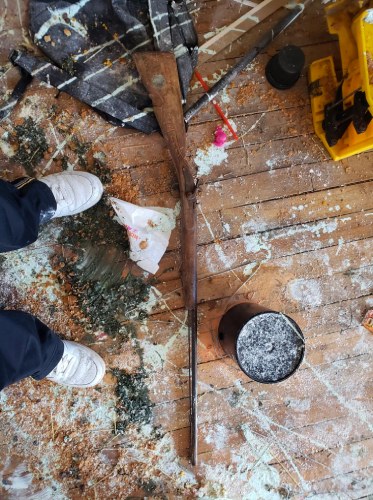 ---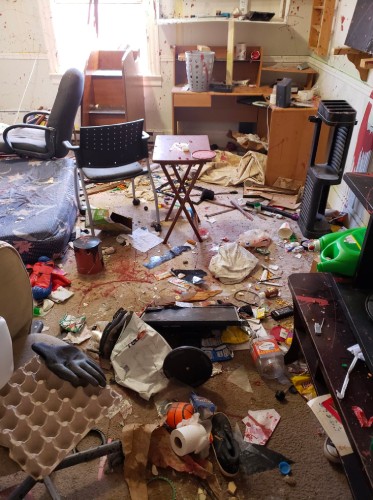 ---
How to Avoid
David shared that he knew this tenant was a convicted felon, and he chose to give him a second chance by renting this apartment. If you don't have the financial bandwidth to handle bad tenants, it's unwise to select a questionable tenant. However, there are many cases when you may give a potential tenant the benefit of the doubt and find that they are a great fit for your property.
One of the benefits of investing in real estate is that you can make those decisions for yourself and potentially give someone the chance they need. However, thoroughly checking the background and credit of a prospective tenant will give you a better idea of who will be living on your property.
Bottom Line
Tenant horror stories are often a popular conversation topic, but dealing with the consequences as a landlord or investor is something to avoid. Avoid bad tenants by implementing clear and detailed lease agreements, fostering a positive relationship with your tenants, and establishing communication lines.