How to Find Wholesale Suppliers for Your Retail Business
When you start a retail business, you must have something to sell. But that doesn't mean you have to make and manufacture products yourself. You can source them from external wholesale suppliers.
The right wholesale suppliers will meet your minimum quantity, cost, and shipping requirements—but it takes research to find the best options. Find out where to find vendors and learn some best practices when finding wholesale suppliers.
Where to Find Wholesale Vendors
1. Check Online Directories for Suppliers
There are many online directories where you can find a list of the best wholesale suppliers to source all types of products. You can find suppliers and relevant information easily through online directories.
Here are some of the most popular online databases for finding a wholesale retail supplier: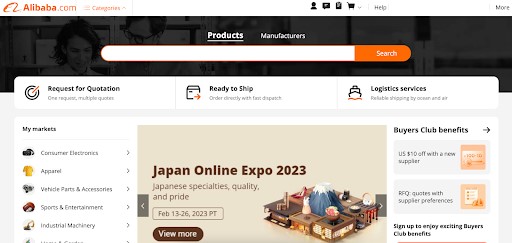 ---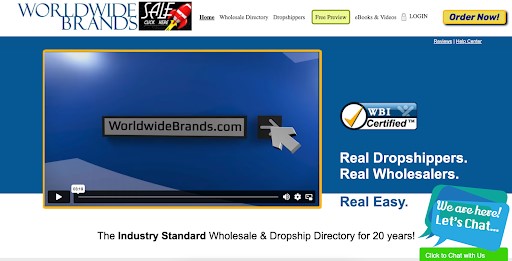 ---
Alibaba: Beginner-friendly; the largest business-to-business (B2B) marketplace for a wide variety of products with vetted member suppliers
American National Association of Wholesaler-Distributors Member Association (NAW): Provides a list (and links) of websites to a number of industry associations online
DHgate: A marketplace of China-based wholesale suppliers selling affordable products
Faire: A marketplace with more than 30,000 independent retailers and net 60 terms (meaning you have 60 days to pay for your goods)
Global Sources: A Hong Kong-based marketplace for affordable goods
Handshake: A wholesale for small business marketplace by Shopify
JungleScout Supplier Database: A directory of vetted suppliers serving Amazon merchants
Thomasnet: A database of US industrial and commercial suppliers instead of general consumer products
Tundra: Commission-free wholesale for small business
Wholesale Central: A database of prescreened retail wholesalers, importers, distributors, dropshippers, and manufacturers
Worldwide Brands: A directory of pre-verified dropship and light bulk wholesale suppliers in the US
2. Attend Local & International Trade Shows
Attending the best retail trade shows is another way to discover potential vendors, especially if you want to work with a local wholesaler. Trade shows are exhibitions held by different industries where wholesale retailers and manufacturers display their latest products. They allow retailers to ask questions directly to manufacturers and wholesale distributors while building a list of wholesaler options. Trade show participants usually provide special deals during the event, which are great, especially for beginner retailers.
You can find schedules of local trade shows from the following websites:
Look for business-to-business (B2B) or industry-only trade shows that you can search by industry, date, city, state, or country and event name. There's a trade show for every retail industry, and it usually occurs every year.
On the other hand, if you're seriously considering importing products to sell in retail, you might want to attend overseas trade shows. This allows you to see and touch the merchandise you're interested in instead of waiting weeks for samples.
Consider attending major trade shows such as:
Attending these trade shows allows retailers to close deals faster. These events are well organized, so you can plan ahead for your trip.
3. Subscribe to Your Industry's Trade Publications
Get every magazine or newsletter targeting retailers in your industry. Every advertiser in these publications will likely be a product manufacturer or distributor. You may find a few dozen options from the ads in the back of the magazine or somewhere on its website. Unlike supplier websites, trade publications usually contain ads with up-to-date contact details.
Here are some trade publications to consider:
4. Go to Google
You might have noticed most supplier websites are rarely updated. As a result, their websites aren't as informative and organized as buyers would like them to be. And because they overlook Google's algorithm, these websites aren't search engine optimized. This means you'll need to dig deeper.
Some great wholesale suppliers may be hiding on pages 2, 3, or even 50 of Google's search engine result pages (SERPs). Click through to see what sticks out to you.
For finding wholesalers in a specific niche, try playing around with the keywords you're searching for. If you're looking for a wholesale sock supplier, for example, you could use the following:
Wholesale socks
Sock wholesaler
Sock distributor
Wholesale supplier for socks
Buy socks wholesale
Sock supplier
If you're looking for a local supplier, add your location to your search query.
Google also has other elements on SERPs that can help you refine your queries and discover potential wholesale suppliers. Scroll down to see what else people search for to unearth more potential suppliers.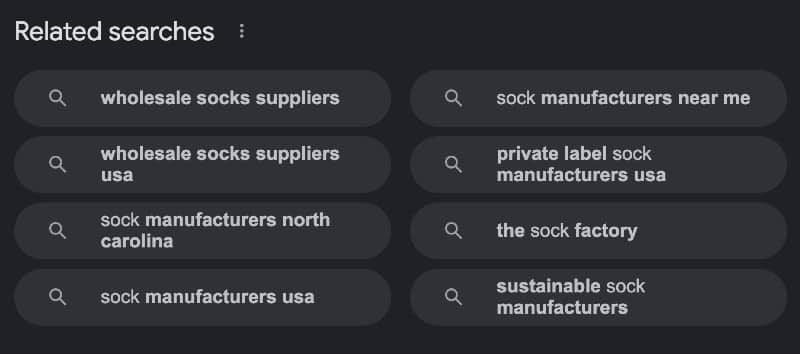 5. Use the US Customs Database
Any company (with a few exceptions) that imports into or exports to the US leaves a paper trail accessible to anyone who would like to request the information. This includes sea shipping containers that carry goods from wholesale suppliers trading in and out of the country. Each needs to clear customs before it's allowed to cross the border and is carefully documented in the US customs database during the process.
All of this information is freely available to the public, and a supplier database tool allows you to quickly browse the shipments for every company that imports into the US. The U.S. Customs and Border Protection website recommends the PIERS database and the American Association of Exporters and Importers in New York to get the latest information on exporter lists by commodity.
6. Research Business Directories in Your Local Library
Many public libraries pay monthly subscription fees for online business and manufacturer directories that people would otherwise have to pay to access. These directories contain profiles of many manufacturers, wholesalers, and distributors in North America. They're regularly updated, so contact details are accurate and reliable.
One suggestion is to search for your products according to their North American Industry Classification System (NAICS) code. This code is assigned to products and is included in these professional directories. Sometimes manufacturers and suppliers list their products by the NAICS code, making it easier to find your product manufacturers and suppliers.
Before you visit, call your local library to ensure the right person will be available to assist you when you get there. Some librarians are more experienced than others, and finding one who knows how to conduct business research could help tremendously.
7. Ask for Referrals From Local Business Networks
Ask for referrals from local connections and business networks. The beauty of being part of a professional network, like a Chamber of Commerce, is being able to reach out directly to other business owners with various expertise. Connect with these experts and ask if they can recommend specific suppliers; they'll usually have a list of accredited suppliers they'd be more than willing to endorse.
Most cities and large towns have one or more local professional networks, such as:
Rotary clubs
Chamber of commerce
Manufacturer associations
Business cooperatives
Even if your contact doesn't directly know a wholesaler, chances are they know someone who does. On the other hand, if you end up realizing the suppliers your contact recommended aren't the right fit, you can still ask if they have other referrals.
Tips for Choosing a Wholesale Supplier
Once you've identified wholesale suppliers that might fit for your needs, what should you consider before choosing one? Click the tabs below for tips:
Retailers are very open to importing from China and finding other overseas wholesale suppliers because the low manufacturing cost and high competition make product prices very affordable. And although there are some considerable risks involved, especially for first-time entrepreneurs, finding wholesale suppliers right for you will allow you to price your products competitively.
While some might think that importing wholesale is more cost-efficient, it's important to consider that buying from local wholesale suppliers means avoiding extra shipping costs, import duties, and the risk of material defects. A shorter supply chain can also help reduce unexpected delays. Plus, many of today's consumers seek locally-made goods.
---
You'll need to know how much time a potential wholesaler requires from the date an order was placed to the date they send out the shipment—as well as how quickly you can expect to receive it. Remember, when working with international shipments, packages may get caught up in customs at no fault of your own or the supplier.
Regardless, find out how much lead time your supplier needs during normal business and during busy business periods. It's important to understand how lead time fluctuates throughout the year so you can plan accordingly.
---
The minimum order quantity (MOQ) states the absolute smallest order you can place for wholesale items. If you're a smaller retailer lacking budget or storage and warehouse space, this becomes even more important. However, if budget and storage aren't big limitations for you, the MOQ becomes less important.
You'll also want to consider pricing options—do they offer discounts for larger bulk orders? Or will you have to pay the same price regardless of how many units you purchase?
---
Before you commit to a large wholesale order, it's a good idea to test it out first. Many wholesale distributors will allow you to place a sample order and bypass their MOQ requirements. Some distributors may even send a sample for free, though this is less common.
Receiving a sample product allows you to test the quality of the item before you make it available to your customers. Because while you know you're not responsible for making the item, your customers may not know that—and if they have issues, they'll be pointing the finger at you. That's why you want to do your due diligence before you sell the products to your customers.
---
It's always a good idea to vet suppliers by checking customer reviews. This will tell you what other merchants' real-world experiences are like—and you'll be able to spot any red flags before falling victim to them. Do a Google search and enter "[supplier name] reviews" to see what you find. You might also consider searching "[supplier name] scam" to ensure they're legit.
Some of the individual products themselves will also have customer reviews, as is the case when ordering from a site like Alibaba or AliExpress.
---
How to Find Wholesalers Frequently Asked Questions (FAQs)
There are a few simple ways to find a wholesaler, which include:
Online directories
Local and international trade shows
Industry trade publications
Google
US customs database
Referrals from your network
---
Wholesale is when one business sells products to another business, which then resells the items to the end customer. Wholesale typically involves purchasing bulk items in exchange for a discounted rate, so the purchasing business can still make a profit.
---
Bottom Line
Most manufacturers prefer selling to wholesale suppliers because they purchase large volumes of products. These types of retail suppliers then sell products to direct-to-consumer retail businesses at low costs (sometimes more than 40% off retail prices) if they purchase the minimum required quantity.
Knowing how to find wholesale suppliers is the first step toward a successful retail business. It will take considerable time to learn where your business fits in your industry supply chain, but the lessons along the way will help you navigate the retail industry efficiently.