37 Best Things to Buy & Sell for Profit in 2023
Buying and selling products with high demand and good margins is a great way to boost profits and keep your bottom line healthy. This article features more than three dozen unique products that you can buy in bulk and sell, plus tips on how to find them. Note that prices for these products fluctuate often and may have changed since the time of publication.
The top factors we considered when selecting the products on this list include:
Consumer demand: We sought products with high demand to help ensure high sales volume.
Product availability: We looked for products that are easy to find in large quantities and can be restocked quickly and easily.
Profit margins: We looked for products with high margins, up to 10 times the original purchase price.
Size and weight: We looked for relatively light and small products to make your logistics and storage easier.
Competition: We avoided choosing items with saturated markets.
Did you know?
More than ever, people are choosing to shop online. The number of digital buyers in the US continues to rise, with ecommerce sales possibly setting another record in 2023. With over $1 trillion in ecommerce sales in 2022 alone, the explosion of online purchasing has made business owners shift their approach to finding profitable products to sell online.
1. Sunglasses
Average wholesale price: $2–$5 each
Shoppers of all ages and gender identities wear sunglasses, which are in demand year-round, though more so in the summer months. Smart, fashion-conscious customers are always on the lookout for inexpensive but unique styles to make them stand out. Plus, sunglasses are relatively small and lightweight, making them easy to ship for online sales.
Typical retail price: $15–$30 per pair
Potential profit: $13–$25+ each
2. Fashion Earrings
Average wholesale price: 10 cents–$5 per pair
Earrings are a timeless accessory that consumers of all ages and genders can wear. And as more people transition to remote jobs and video-conferencing, earrings are one accessory that fashion-forward people can play with.
Many look for fashion earrings that are unusual and unique, whether in size, color, or shape. The more variety you have in your inventory, the more attention your store will receive. Like sunglasses, earrings are in demand year-round, and they're small and lightweight, so they're easy to package and ship inexpensively.
Typical retail price: $20–$40 per pair
Potential profit: $19.90–$35 each
3. Unbranded Watches
Average wholesale price: $13 each
Like most fashion-forward trends, individuality dominates as a key factor for watch sales. People want to stand out and wear accessories that reflect their personality. Unbranded watches that come in different sizes, colors, and shapes are inexpensive and have the potential for a nice profit.
Typical retail price: $22 each
Potential profit: $9 per unit
4. Lip Liners & Assorted Cosmetics
Average wholesale price: $1 per unit
For the more adventurous entrepreneurs out there, you can try your hand at selling private label cosmetics. YouTube, TikTok, and Instagram have tons of posts featuring makeup tutorials and product reviews. These influencers help grow the demand for cosmetics, and getting your hands on popular brands at a wholesale price can be a lucrative business.
And though consumer spending on cosmetics decreased during the COVID-19 pandemic, there's a growing interest in personal care and skincare. So, focusing on cosmetics that provide some skincare benefit is a good route to take.
Typical retail price: $5 each
Potential profit: $4 per unit
5. Car Phone Holder
Average wholesale price: $2 each
Smartphones are now an integral part of people's everyday lives, and having a phone holder in the car is just another way to add convenience and safety while on the go.
These have been on the market for years, but every day you'll find new designs with interesting features that your customers will love. Plus, as new phones continue to come out, phone accessories need to continuously adapt for compatibility.
Typical retail price: $18 per unit
Potential profit: $16 each
6. Wireless Phone Chargers
Average wholesale price: $2 per unit
Wireless phone chargers are popular because they provide more convenience and flexibility. New phone models are compatible with wireless charging, so expect these chargers to become more in demand. Not only are these wireless versions safer, but they also look so cool sitting on your desk.
Typical retail price: $16 each
Potential profit: $14 per unit
7. Heavy-duty School Backpacks
Average wholesale price: $3.50 each
School supplies help kids stay organized and provide the tools they need to learn. These products experience a huge annual spike in demand each August, but have selling potential throughout the rest of the year as well.
Items like backpacks and school bags can hold pens, notebooks, and even electronics like tablets. Choose the nice-looking, heavy-duty kind that both kids and parents will like. You can resell them as is or offer personalized add-ons to set you apart from other online school bag sellers.
Typical retail price: $35 each
Potential profit: $31.50 per unit
8. Plain Tees
Average wholesale price: $2.50 per unit
There has always been a market for plain T-shirts, but the demand is increasing as people become more interested in personalized designs. In fact, the market is expected to grow annually by 3.22% through 2027. These heavyweight cotton tees are durable and come in a variety of sizes and colors.
Typical retail price: $6 per unit
Potential profit: $3.50 each
9. Toddler Play Backpacks
Average wholesale price: $5 each
If you're into selling novelty items, you might want to try selling toddler backpacks. Choose colorful and textured ones, as these features attract toddler attention the most. Look around for a number of suppliers before you buy to get the right balance of quality and affordability.
Typical retail price: $20 per unit
Potential profit: $15 per unit
10. Bath Bombs
Average wholesale price: $24 for 24 units
Bath bombs are a fun giveaway and have a variety of themes you can choose from. You can wrap them individually with drawstring bags that suppliers will include in your purchase.
Typical retail price: $4 each
Potential profit: $3
11. Egyptian Perfume Bottles
Average wholesale price: $29.99 for 12 units
Here's another interesting product idea for resale. Handmade Egyptian perfume bottles are approximately five centimeters tall, and you can buy them in a set with a variety of designs. You can sell them as-is or partner with a local perfume maker and start a unique perfume business.
Typical retail price: $17 each
Potential profit: $14.50 each
12. Colorful Fashion Dress Socks
Average wholesale price: $1 per pair
Dress socks are in higher demand as the world returns to normal social activities after the COVID-19 pandemic.. Fun designs for dress socks show some personality underneath all the formality, so more variety in the designs will attract more customers. Just remember to hold to a standard in terms of quality so you get repeat shoppers and recommendations for your store.
Typical retail price: $3.50 each
Potential profit: $2.50 per pair
13. Wi-Fi Repeater
Average wholesale price: $9 per unit
With more people working from home, network enhancements are always welcome. Wi-Fi repeaters come in all shapes and sizes, some even as small and thin as a sleek flip-top phone.
Most Wi-Fi routers can cover only 20 meters per square area, but there are always suppliers who carry units with a wider range at cheap prices. Customers will appreciate being given options, so consider having two or more for variety.
Typical retail price: $37 each
Potential profit: $28 per unit
14. Mesh Running Shorts
Average wholesale price: $10 per pair
Mesh running short offer the comfort athletes need while staying active. These breathable shoes are made from organic material, making them all the more in demand. You can get a variety of styles and popular sizes for both men and women as the total wholesale price goes down the more units you order.
Typical retail price: $25 each
Potential profit: $15 per pair
15. Internet Protocol (IP) Security Cameras
Average wholesale price: $20 each
Gone are the days when security cameras are limited to being monitored in a fixed location. They can now be connected to the internet, so footage is readily available on people's smartphones. You can find these products sold for as low as $20 wholesale by most China-based online stores.
Typical retail price: $50 per unit
Potential profit: $30 each
16. Vintage & Secondhand Designer Clothes
Average wholesale price: $1–$20 each
If your target market is interested in sustainable and fashionable products, then selling vintage and secondhand designer clothes is a great way to turn a profit. Typically, this is easier in an urban setting versus a rural one due to the number of sourcing options and high-income earners. While the gains may vary depending on the item, there's potential for high profitability.
Typical retail price: $15–$300+ per item
Potential profit: $14–$280+ per item
17. Printer Ink Cartridges
Average wholesale price: $50 per 10–50 units
Printer ink cartridges are an in-demand item for both commercial and personal use. And since many people are still working from home, there's potential for a steady revenue stream for sellers. Plus, since there's currently a shortage of printer ink, if you're setting yourself up for success if you can get your hands on them. However, this can also make sourcing a challenge.
Typical retail price: $80 per 10–50 units
Potential profit: $30 per 10–50 units
18. Phone Cases
Average wholesale price: 50 cents per unit
Considering over 97% of Americans own a cellphone, there's a big market for phone cases. In addition to people needing new cases if theirs break, many consumers like to frequently update their cases to reflect their personal style. Plus, as smartphones become more and more expensive, the need for protection rises.
On top of that, phone manufacturers are constantly releasing new models—each needing its own case. Given the popularity, there are many options for sourcing products, but it can be tough to break into the saturated market.
Typical retail price: $20 each
Potential profit: $19.50 each
19. Jade Face Rollers
Average wholesale price: $3 each
As one of the top beauty and personal care items on Amazon's Best Sellers list, jade facial rollers are a lucrative product to stock. The natural gemstone materials, combined with skin soothing and aging prevention benefits, can tap into a variety of niche target markets.
Typical retail price: $12 per unit
Potential profit: $9 each
20. Camping Tent
Average wholesale price: $20 per unit
Camping is one outdoor activity that has seen a surge of interest in recent years. This renewed affinity for nature boosted spending in the outdoor market, particularly for camping gear and tents.
Typical retail price: $50 each
Potential profit: $30 per unit
21. Ring Lights
Average wholesale price: $7 each
As the corporate world shifted meetings from in person to virtual, consumer demand for ring lights increased. Already popular with social media users and photographers, the market has stayed consistent since many companies are still conducting meetings through video conferencing. Due to the size and fragile nature of the product, shipping can be challenging. However, consumer interest and high profit margins make this a worthy item to sell.
Typical retail price: $40 per unit
Potential profit: $33 each
22. Pots & Planters
Average wholesale price: $10 per unit
The US houseplant market saw a 50% increase in sales from 2019 to 2020, thanks to the number of customers spending more time alone at home due to the COVID-19 pandemic. Now, the sale of indoor plants is expected to continue growing at a rate of 4.87% through 2029.
There's an infinite number of possibilities when it comes to the style and type of planters you can sell to appeal to any niche—not to mention the potential for high profit margins.
Typical retail price: $30 each
Potential profit: $20 each
23. Dog Harnesses
Average wholesale price: $4 per unit
People love their pets and want to get harnesses that are comfortable and make going on walks a little bit easier. In the wake of COVID-19 and the huge increase in pet adoptions, dog accessories are more in demand than ever before. Selling a dog harness in different sizes and colors is a great way to help COVID dogs and their owners while lining your pockets at the same time.
Typical retail price: $25–$50
Potential profit: $21–$46
24. Workout Sets
Average wholesale price: $10
As people work from home and trends continue to lean into athleisure attire, workout clothes are becoming a bigger and bigger share of people's closets. But, people are not looking to only the major athletic brands anymore and are instead trying to find better workout clothing deals online.
Consider adding matching workout sets to your store, and you can even try marketing them as dupes for other major athletic brands to drum up hype.
Typical retail price: $30
Potential profit: $20
25. Blue Light Glasses
Average wholesale price: $2
Blue light glasses came onto the scene a few years ago as a way for people to protect their eyes from the blue lights of their computer and phone screens. Since then, they have become extremely popular among students and professionals.
As a blue light glasses user myself, I have probably bought six pairs in the past few years, as mine have broken, scratched, or been lost. These glasses are a great item to sell in bulk for profit and will likely yield repeat customers.
Typical retail price: $15
Potential profit: $13
26. Insulated Water Bottles
Average wholesale price: $4
Insulated water bottles are something that people seem to never have enough of. In my house, we probably have 20 bottles for two people—we can't stop buying them. They are also popular souvenirs, branded items, and gifts. With tons of different models, sizes, and colors, there is great opportunity to sell insulated water bottles for profit.
Typical retail price: $20
Potential profit: $16
27. Kewpie Mayo
Average wholesale price: $5
As one of the biggest viral products of 2022, Kewpie mayo can barely stay on the shelves and people are willing to pay a premium to get their hands on the beloved condiment. This Japanese take on mayonnaise is a great item to add to your storefront and will signal your relevance and internet know-how.
Typical retail price: $12
Potential profit: $7
28. Tealight Candles
Average wholesale price: 2 cents per candle
As a small item sold in bulk quantities with a short use-life, tealight candles are a great product to sell for profit. While the per-candle profit is relatively low, it is nearly six times the purchase price, so as you sell packs of 20 or 100 candles, your profits will add up quickly.
Market your tealight candles around weddings or events in general as these are some of the most common places where tealight candles are used. If you can get in with an event planner or company, you can guarantee lots of repeat orders.
Typical retail price: 15 cents per candle (typically sold in packs of 20–100 candles)
Potential profit: 13 cents per candle
29. Microfiber Clothes
Average wholesale price: 20 cents per towel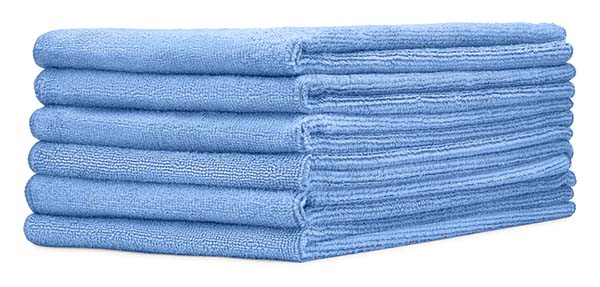 Microfiber towels are a staple in most households and are becoming the standard when it comes to cleaning supplies. Additionally, as it goes with these types of things, there never seems to be enough of them and people are constantly ordering more.
You can sell microfiber towels in packs of five to 20 and in different sizes and colors. You can also market them for cars, electronics, eyeglasses, or for use in other areas (kitchen, bathroom, etc.) to find your niche.
Typical retail price: $1.50 per towel
Potential profit: $1.30 per towel
30. Car Trash Cans
Average wholesale price: $5
Car trash cans are an increasingly popular feature to add to your car interior, especially if you are carting around kids. With great margins and easy, collapsible storage options, they are a great item to add to your store and start selling for profit.
Typical retail price: $12
Potential profit: $7
31. Extra-long iPhone Charging Cables
Average wholesale price: 75 cents
Everyone gets a standard charging cord with their iPhone, but many prefer a longer option as time goes on. Plus, lightning ports are fragile and break and cords get lost, so people want more than one. They are a great product to add to your store with extremely high margins.
Typical retail price: $12
Potential profit: $11.25
32. Silk Pillow Cases
Average wholesale price: $4
Brought on by influencers and claims that silk pillowcases are better for your skin and hair, silk pillowcases are all the rage among Gen Z and millennials. With tons of color options and sizes to sell, they are a great thing to buy in bulk and sell in your store.
Typical retail price: $25
Potential profit: $21
33. Handheld Milk Frother
Average wholesale price: $2
People love coffee, and making coffee drinks at home is becoming more and more popular, especially as people are trying to cut extra spending in the face of rising inflation. Handheld milk frothers are a popular appliance that people are adding to their kitchens to help them prepare cafe-level coffee drinks from their homes.
Typical retail price: $10
Potential profit: $8
34. Shapewear
Average wholesale price: $5–$15 (depending on type)
Shapewear is something tons of women love to use and wear all the time. And, like all undergarments, it wears out over time and needs to be replaced. With the potential for great margins, shapewear is a great product to sell for profit
Typical retail price: $15–$35 (depending on type)
Potential profit: $10–$20
35. Vacuum Storage Bags
Average wholesale price: 30 cents per bag
Vacuum storage bags are a household staple for many, and are especially popular for college students and urbanites living in small spaces. They are easy to store, widely available, and have evergreen demand as people need to replace or purchase more. You can also offer a variety of sizes.
Typical retail price: $3 per bag
Potential profit: $2.70 per bag
36. Lint Rollers
Average wholesale price: 40 cents
Lint rollers are another great product you can buy in bulk to resell for profit. People need them for cleaning up their clothes and furniture and replace them often. They're also extremely popular among pet owners, and have some of the highest margins on this list!
Typical retail price: $4
Potential profit: $3.60
37. Pepper Spray Keychains
Average wholesale price: $1
Self-defense is important, and many people carry pepper spray keychains for a convenient and discrete defense option against both other people and animals. They are a great, small item with high margins and wide availability. You can also sell them in a variety of colors and quantities.
Typical retail price: $12
Potential profit: $11
Tips for Finding Trending Products to Buy & Sell for Profit
Finding wholesale suppliers for unique products to buy and resell can be a challenge. There are many options to choose from, and it's more complicated than purchasing products as a consumer. So, we put together five helpful tips for finding the best things to buy and sell for profit to get you started.
If you want to start a retail business—or any business for that matter—focus on your interests. You've already spent a great deal of time researching the best sources of related products for yourself and building connections with like-minded people. As a business owner, this puts you in the best position where you could sell better than other sellers. So, tap into your personal passion, skills, and expertise and make use of resources that are already available to you.
Search for less-obvious product opportunities that customers don't think they want or need until you introduce them. Start by going through your social media feeds (Facebook news feed and even Pinterest pins are great starting points) and make a list of all the cool, interesting products.
Once you have your list, you can start searching for these unique products on online stores that sell similar items wholesale. Alibaba is the world's largest business-to-business (B2B) marketplace of unique merchandise you can buy in large quantities at wholesale prices. Browse and find products or suppliers that you like, and reach out to them via email or chat to get a quote.
---
At the end of the day, we are all consumers, and this simple fact can help you brainstorm for products that are potentially profitable. Think of one small annoyance you experience every day and ask yourself what kind of product would be good to have so that you're no longer bothered. You can also look into reviews of popular, everyday products and look for common complaints from customers.
Start your search by focusing on products that improve a popular product's features or an opportunity to improve a buying experience. Your goal is to present a solution to a problem that customers experience every day.
---
The key is not just to pick up on a trend but to recognize a trend early and turn it into a business opportunity. Remember that you need to answer customer demands while there is low supply, and being present in the market early will not only allow you to rake in the sales but establish yourself as a leader as well.
Here are some website suggestions where you can check for trending products:
The idea here is to explore up-and-coming product trends then find private label products you can sell while you only have a few competitors. And because you're working on ideas that are about to become popular on their own, advertising and marketing can be as easy as being active and creative on social media.
---
One way to find out what your target customers want is to know what they usually search for online—you can't go wrong selling products that match high-volume search queries. Understanding keywords and organic traffic is an important factor when looking for the best things to buy and sell for profit.
These tools can help you find popular search terms related to products to buy and resell:
Online marketplaces also have their own search functions, which means lots of keyword data that you can use for your research. Keep an eye on the number of searches per month and overall competition for those searches.
---
If you want to start a product-based business, you need to source the right products. Finding a supplier that fits your business needs can be a lengthy process; however, your efforts will be worth all of the time spent.
These steps can help you source the best products with the best partner.
Research your target market: Gather information about your consumer's habits, needs, and preferences.
Source products that align with your brand: Your products need to reflect your brand identity to create an effortless shopping experience.
Determine your supplier's shipping criteria: Consider how you want to receive the products. Suppliers deliver products in various ways, including manufacturing, wholesale, importing, or dropshipping.
Complete quality testing: As you narrow your search, ask for samples from several suppliers and conduct quality testing of both the product and the vendor's customer service.
Build relationships with your supplier: Maintaining a professional and respectful relationship will assist in forming a long-term, positive working relationship.
---
Let's say you've narrowed your list of potential products to sell down and all of them seem so enticing with their very low wholesale cost that it's making it hard for you to decide. Remember that shipping products to customers is one of the biggest expenses in a retail business, so it's crucial that you factor this in in your decision making.
The following are the different shipping methods available to retailers:
In-house order fulfillment: You manage your own warehouse and shipping operations.
Outsource order fulfillment: You hire a third-party logistics company to handle your inventory shipping requirements.
Dropshipping method: Your supplier directly ships the merchandise to your customers.
Hybrid order fulfillment: You use multiple methods depending on factors such as seasonal demand and volume of orders.
Keep in mind that the size and weight of your products may make shipping more expensive. Complex products, like ones that are fragile or have moving parts, also have a higher risk of getting damaged in transit and therefore a higher risk of being returned.
---
Where to Find Things to Buy & Sell for Profit
There are lots of places you can source products to buy in bulk and sell online or in your store. Click through the tabs below to read about some of the best options.
Alibaba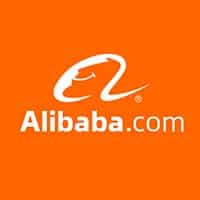 Alibaba is the leading platform for wholesale trade and connects buyers with suppliers from all over the world, with a strong supplier network in China. Alibaba has a variety of wholesalers that cover nearly every product category imaginable.
The majority of Alibaba's suppliers are located in China, so you are likely to find products at lower prices than you would from North American suppliers. However, you will often have to wait longer for your products to get to you. Additionally, it can be more difficult to vet supplier reliability. To help with this, Alibaba allows suppliers to become "Verified," meaning they passed the factory/warehouse assessment.
Not only that, but Alibaba also offers trade assurance for any orders you place on the site, ensuring that the items you ordered are "produced to the quality you expect, paid for securely, and shipped on time." Alibaba customer service representatives can help if that's not the case.
Trade Shows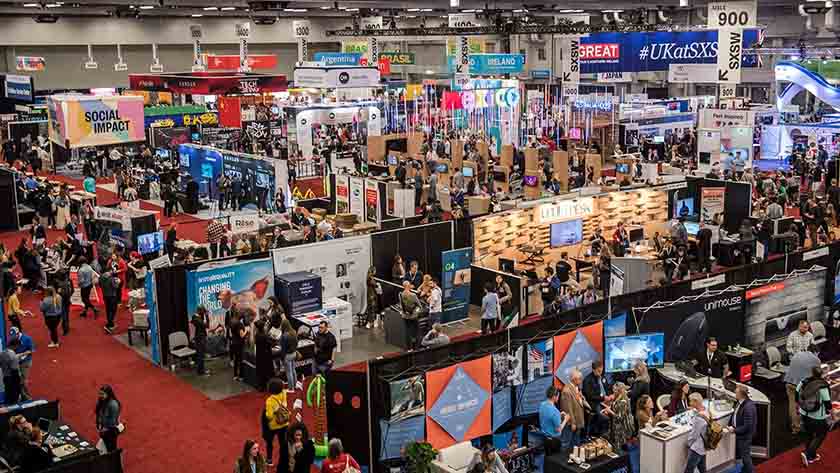 Trade shows are large events where suppliers come together to showcase their products and retailers shop for goods to sell in their stores. For retailers, trade shows are a great way to see products in person, learn about the merchandise, and network with other business owners in their industry. Some trade shows even offer educational opportunities, like panel discussions and expert speakers.
Most trade shows target specific industries and require prior reservation to attend, so check out our guide to the Best Retail Trade Shows in 2023 (+ Calendar Download) to view your options and get planning.
Tundra

Tundra is a free wholesale marketplace where suppliers from North America can list their products for retailers to shop. It has a wide variety of products and prides itself as a one-stop shop for small business product sourcing. Tundra also does not charge transaction or commission fees, so the price you see on a listing is what you will pay—no hidden fees.
Another great perk from Tundra? The majority of its merchandise comes without a shipping fee. Not only that, but Tundra also offers financing options, order tracking, and cash back opportunities.
DHgate

Like Alibaba, DHgate is one of the largest wholesale marketplaces with the majority of its suppliers coming out of China. You can find almost anything on DHgate, and there are rarely order minimums. The marketplace, however, is known for counterfeit items, so we recommend exercising due diligence when placing an order—look for reviews, number of orders, and message the sellers. Rest assured, though, DHgate will hold your payment in escrow until you click "Order Received" in your dashboard, giving you time to file a dispute.
Tip: Shipping times vary widely between sellers, so look at the estimated delivery date before placing your order.
DHgate doesn't have any membership fees, but you can boost your membership level as you place more orders. Once you reach VIP status, you get access to phone support.
Etsy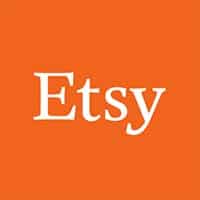 Etsy is an online marketplace for independent artisans to list their products for people to shop. While Etsy is known primarily as a B2C marketplace, it is also a great place to find unique, artisan goods at wholesale prices. You can do this in a few ways:
Visit Etsy's Wholesale Market Page: Browse by product categories and see all the sellers with wholesale offerings.
Search: You can search for wholesale goods by typing in "wholesale + product you are looking for."
Message sellers: You can also message sellers directly via Etsy's in-site messaging platform. Here you can express interest in purchasing items for resale among non-wholesale sellers. Most sellers are excited to work with businesses that want to place large orders of their goods.
Handshake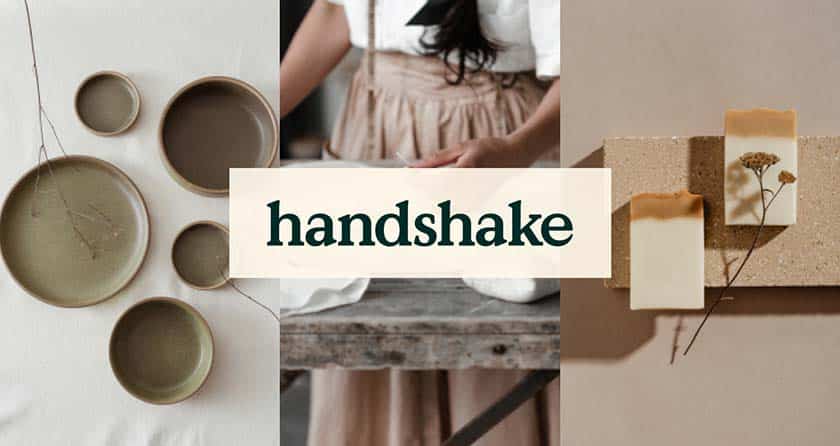 ​​Handshake is Shopify's wholesale marketplace where wholesale sellers with Shopify stores can list and sell their wares. Handshake specializes in artisan goods, with Shopify hand-selecting the vendors that can list on the site based on reliability and trend cycles. Currently, there are about 1,500 brands on Handshake, and there are typically no order minimums, and never any additional fees.
One great thing about Handshake is that it charges no commissions or fees (for brands or retailers) other than monthly charges to run Shopify and credit card processing fees.
Where to Sell Things for Profit
As with product sourcing, there are lots of options when it comes to where you can sell your bulk resell items. View the top platforms for reselling items for profit and follow the links to learn more about getting started.
Buying & Selling for Profit Frequently Asked Questions (FAQs)
Click through the questions below to get answers to some of your most frequently asked questions about things to buy and sell for profit.
You can make great money by flipping products to resell on marketplaces like Amazon or Etsy. Actual profits will depend on order volumes, but there is potential for your margins to be up to 10 times more than your wholesale purchase price.
---
The easiest products to resell are easy to store and ship, easy to source and restock, and in high demand but not part of a completely saturated market.
---
You can find products to resell on wholesale suppliers, trade shows, and online marketplaces like Alibaba or Tundra.
---
You should sell products that are small and easy to store and ship, products that are easy to source and restock, and products that are in high demand, but their market is not completely saturated with vendors.
---
There are lots of products that are profitable and can yield margins or double or even triple their wholesale price. A few include:
Sunglasses
Pepper spray keychains
Lint rollers
Vacuum storage bags
Shapewear
Handheld milk frothers
Silk pillow cases
Extra-long iPhone charging cables
Blue light glasses
Insulated water bottles
Ring lights
---
Bottom Line
While it's always ideal to sell products that generate the most profit, it's important to be mindful of product quality and promote a positive brand for your business. Use our list of ideas and tips for finding the best products to sell for profit to keep you ahead of the competition.
Ready to start buying and selling for profit online? Make sure you have an impressive online store that will keep customers coming back again and again. We recommend Shopify as our top-recommended ecommerce platform for small businesses.