If you search the internet for "how to make money blogging," you'll no doubt find a lot of advice. Sadly, much of what you'll learn from well-intentioned gurus is incomplete—or inaccurate—and will at best guide you down the path to mediocrity. At worst, that advice could lead to dismal results.
To create a profitable blog, you must treat your blog like a business, choose the best monetization strategies, and promote your business effectively. You must also track and analyze your results like a hawk and adjust your strategies when change is warranted.
What to Expect in This Ultimate Guide to Making Money Blogging
I've been a blogger and business growth consultant to bloggers for nearly a decade now and my marketing experience spans more than two decades. In this ultimate guide to making money blogging, I'll walk you step-by-step through the exact process and strategies for creating a highly profitable blog. You'll learn the true drivers of blogging success. If you want to make a living blogging—or even possibly generate millions of dollars blogging (like Fit Small Business has)—this guide shows you the way.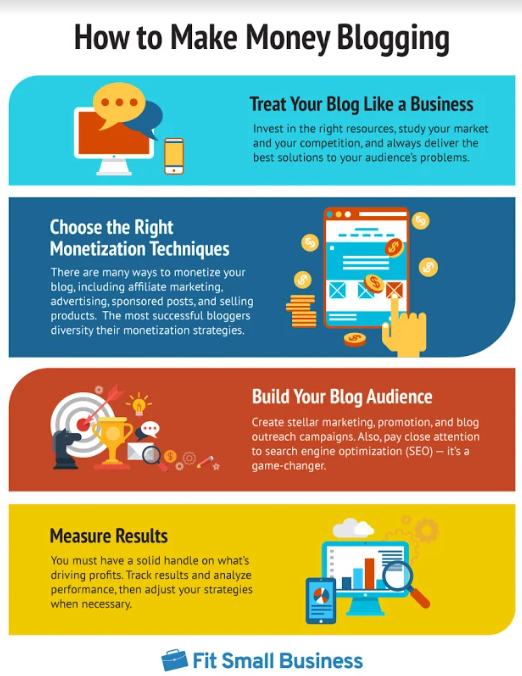 Share this Image On Your Site
Treat Your Blog Like a Business
The most successful bloggers don't just "wing it." Instead, they create a blog business plan to guide them to profitability. These top bloggers understand the importance of investing in the right resources and choosing a profitable blogging niche. They also study their market and research the competition. Finally, they deliver the best solutions to their audience's problems.
Invest in the Right Resources
You don't need to spend a fortune building a blog, but it's unlikely you'll ever make much money if you try to build a blog for free. Investing in time-saving and profitability-boosting blogging resources is one of the best ways to set yourself up for blogging success.
Set Up Your Blog on a Reliable, Flexible Platform
When setting up your blog, it's important to use a blogging platform that is dependable and can support your growth. That's why I recommend building a self-hosted WordPress blog with Bluehost as your hosting provider.
WordPress powers more blogs than any other website builder on the planet. Thanks to the large number of themes and versatile plugins available for WordPress, it's easy to create any type of blog using the builder—even if your technical expertise is limited.
Bluehost is one of the most trusted hosting solutions for WordPress. Millions turn to Bluehost for reliable, secure hosting services.
Use the Time- & Money-Saving Blogging Tools
Would you try to build a house with just a hammer and a saw? No, you wouldn't. So don't try to build a blog with an inadequate set of tools.
Here are a few tools and resources to add to your blogging toolbox:
Writing Tools: Ensure your blog content is mistake-free by using grammar improvement tools such as Grammarly, ProWritingAid, or WhiteSmoke.
Ecommerce Tools: If you plan to monetize your blog with physical or digital products, you'll need an ecommerce tool like Shopify, Ecwid, or WooCommerce.
Project and Editorial Management Tools: Manage your blogging projects and editorial calendar using tools like Trello or the Co-Schedule Blog Calendar.
Payment Processing Tools: Accept payments on your blog through Square Payments, PayPal, or Stripe.
Image-Editing Tools: You'll need to create and edit images for your blog. Try using PicMonkey, Canva, or Placeit.
Email Capture Tools: Building your email database is key to building blogging profits. Try using popular name-capture tools like OptinMonster or Smart Bar by SumoMe.
Email Marketing Tools: Contact your blog audience via email, using email marketing software from Constant Contact, Drip, Converkit, or Mailchimp.
Social Sharing Tools: Make it easy for your blog readers to share your content by using tools like Sumo, Social Warfare, and ClicktoTweet.
There are so many blogging tools available for many different types of business needs. If you ever find yourself struggling with any aspect of starting or running your blog, be sure to investigate whether there's a tool that can make your life easier. Oftentimes, you'll find the best solutions by asking other bloggers—in blogging Facebook Groups or online blogger forums—what they use.
Don't Hesitate to Outsource
Most business owners aren't experts at all the skills required to build their businesses. Likewise, most bloggers are not experts at writing, graphic design, editing, proofreading, video creation, website setup, marketing, SEO, and blog analytics. As a business-building blogger, do what smart business owners do: Do what you do best and outsource the rest.
Here a few outsourcing and freelancer sites you can turn to get a myriad blogging tasks accomplished:
Fiverr: This freelance services marketplace specializes in providing affordable solutions for all sorts of blogging tasks, including digital marketing, blog article writing, and logo design.
Upwork: Find all types of freelancers on Upwork, from beginning to advanced.
Freelancer.com: Have freelancers complete for all your blogging projects on Freelancer.com.
Problogger Job Board: Find freelancers that specialize in blogging projects on the Problogger Job Board.
Most successful bloggers keep a list of freelancers they can turn to for various blogging projects. Many also hire a virtual assistant (VA), which can be a great way to get simple tasks done on an ongoing basis so you don't even have to assign projects—they're preassigned to your VA.
Study Your Market & Your Competition
An important step in creating a money-making blog is selecting a profitable blogging niche. As a business owner, you need to understand the market in which you're operating, the audience you're serving, as well as the competitors in your blogging niche. The better informed you are, the more likely you'll generate unique content that will wow your blog audience and keep them coming back for more.
Deliver The Best Solutions to Your Audience's Problems
You won't make a living blogging if you offer generic advice that doesn't help your audience or that they can find in a million other places. You have to set yourself apart from the crowd of bloggers that are vying for attention— you have to offer more value and better solutions than your ideal audience can find elsewhere.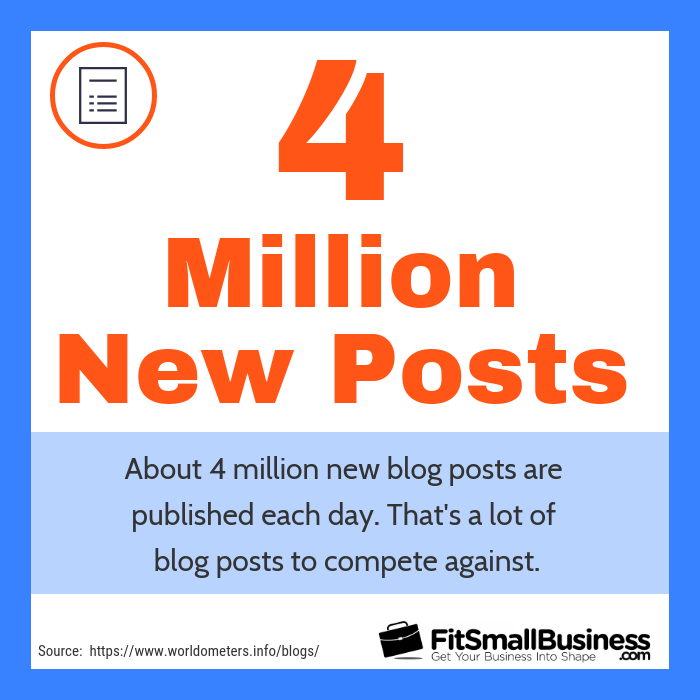 Remember that the visitors coming to your blog are there for a reason. They have a question they need answered. They have problems that they need to solve. The better you are at moving your audience from where they are to where they want to be, the more successful your blog will be.
To make sure you're giving your audience the very best content, you need to create a well-defined blog content strategy. Your content strategy will guide you in creating blog posts that resonate with your audience. It will also keep you from developing unprofitable, irrelevant content that does nothing to add to your blog profits.
Great content is the first—and most important thing—you must have to create an exceptional user experience for your blog audience, but there's even more you can do. Make sure your blog loads quickly, organize your site so it's easy to understand what your blog is about, and employ intuitive site navigation, so it's easy for your visitors to find what they're looking for.
Choose the Right Blog Monetization Techniques
Building a blog without having a monetization plan is never a good idea—and frankly this is where most new bloggers fall short. Because you are treating your blog like a business, you already know you must give serious consideration to how you'll generate a consistent cash flow from your blogging efforts. There are many ways to start earning a living from your blog and some strategies are more lucrative than others.
Some monetization techniques require a lot of effort on your part, like developing online courses or custom products, but the profits can be phenomenal. Others don't take much time, like joining an advertising network, but you'll typically earn only modest returns, particularly if your blog traffic averages under 25,000 page views a month.
The good news is that you can start monetizing your site even if your traffic is on the low side. Highly successful bloggers maximize their profits by using multiple monetization techniques.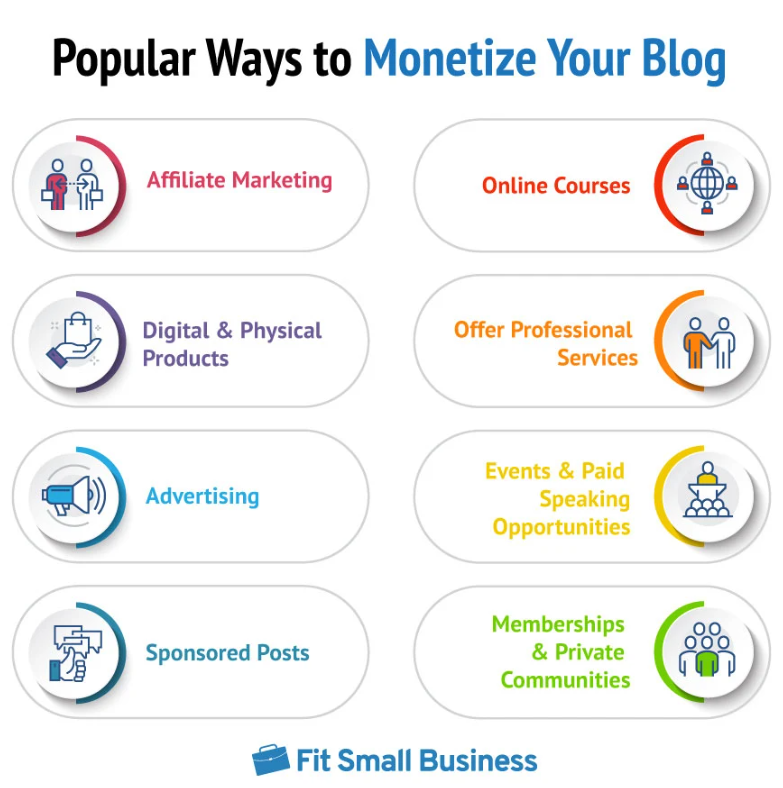 Tap into the Money-Making Power of Affiliate Marketing
Affiliate marketing is where you as a blogger make money by promoting others' products and services. You receive a commission every time your blog readers take an action, which is usually making a purchase, but depending on the affiliate agreement, it can also be filling out a form or just clicking over to the third party's website.
It's very easy to get started with affiliate marketing. Top bloggers often report 40% to 60% of their profits come from affiliate marketing. You can become an affiliate marketer even if you're a beginning blogger.
Some bloggers earn a few dollars a month from affiliate programs, others earn hundreds, and yet others earn thousands. You could potentially earn a full-time living from affiliate marketing, especially if you attract a large audience for the affiliate products and services you represent.
Here are a few of the top affiliate programs and networks you'll want to explore:
Rakuten Marketing (Formerly Linkshare)
ClickBank
CJ Affiliate
Flex Offers
ShareASale
Amazon Associates
eBay Partner Network
Affiliate Window (AWIN)
JVZoo
Target Affiliates (perfect if you love Target)
The list above is just a handful of the most popular programs but there are thousands of companies that host their own affiliate programs. If you think of a product that would be perfect for your blog audience, be sure to explore whether that product owner offers an affiliate program.
If you don't want to work directly with affiliate networks and their merchants, you can join programs like Skimlinks or Viglink. These programs still let you tap into the power of affiliate marketing, but rather than joining one merchant program at a time, Skimlinks and Viglink scan your blog content and automatically create links to product owners' affiliate programs. This batch-style affiliate link processing can save you a lot of time if you mention a lot of brands on your blog.
Sell Digital & Physical Products on Your Blog
You can monetize your blog by selling digital or physical products. These can be products you create or acquire through a third-party.
Here are just a sample of the products you can sell on your blog
E-books You Create and Publish (this is very popular and easy to do!)
Branded merchandise such as mugs and planners
Original art such as paintings, drawings, prints, and sculptures
Software and apps
Meal-prep plans
Fitness plans
Downloadable planners, checklists, journals, and guides
Graphics or social media templates
Subscription boxes
Recipes
Audio recordings such as meditations or original music
Stock photos
Handmade items
You can set up an online store within your blog and get started selling quickly. Just make sure that the items you sell on your blog are relevant to your blog audience, otherwise, you'll put forth a lot of effort only to see minimal returns.
You can earn from a few dollars to several thousand every month selling products on your blog. It all depends on the products you're selling and your ability to market products effectively.
Monetize Your Blog with Advertising
Many new bloggers see experienced bloggers incorporating ads on their sites and surmise this is a great way to make money blogging. The truth is, advertising is an OK way to make money, but this monetization won't ever make you rich.
What's great about advertising, particularly if you're working through a third-party advertising network, is that you can add the code to your site and then forget about it. Once the code is installed, you can literally sit back and collect passive income from those ads month after month. It's easy money.
The downside to advertising is that you need a lot of traffic to make much money; some ad networks won't even accept you until you've hit around 25,000 to 30,000 page views per month. Even then, you may only make a few hundred dollars per month from ads. That's why bloggers who monetize their sites with advertising also use other monetization techniques.
Here are the top advertising networks you'll want to check out:
Google AdSense
Mediavine
Monumetric
AdThrive
Infolinks
RevenueHits by Intango
You can also work directly with product and service providers to negotiate advertising arrangements for your blog. This is more time-consuming but often results in a higher advertising income for you.
To start a private advertising program for your website, add information on your blog about how to contact you for advertising information—this is typically placed in the footer of most blogs. You could also develop a rate card for advertising and media kit for your blog to promote on your site as well.
Sponsored Posts
Many bloggers make a good living blogging by adding sponsored posts to their blog and social media posts. Depending on your traffic and audience, you may make between $25 and several hundred dollars for each sponsored post. Top bloggers with large audiences can charge into the thousands per post.
One of the easiest ways to find sponsored post opportunities is to join influencer networks. These networks connect bloggers to brands and manage all the project and payment details for you.
Here are a few popular influencer marketing platforms worth exploring:
You can also secure sponsored posts by reaching out to brands and business owners directly. When conducting outreach campaigns, be sure to demonstrate the value you bring to the table as a blog influencer with a relevant and devoted audience.
Make Money with Online Courses
Selling online courses offers the opportunity to make a healthy living as a blogger. Top bloggers earn six- and even seven-figures a year with their popular courses. You might not hit those kinds of numbers out of the gate, but if you are good at both building a blog audience and creating relevant online courses, you could make a healthy income through this monetization method.
Use Your Blog to Promote Professional Services
Another smart way to make money blogging is to monetize your expertise by offering coaching, consulting, freelancing, and other professional services. You can use your blog to enhance your credibility and position yourself as an expert in your niche. Then, you can offer to sell your services to those who want to benefit more fully from your vast knowledge and experience.
The amount of money you'll make selling services varies greatly and will depend largely on what types of services you're providing, your experience, and the overall perceived value of your services. For example, a freelance copywriter may make $50 to $95 per hour, while high-end executive coaches can command $250 to $750 per hour for their services.
Events & Paid Speaking Opportunities
If you're a showman at heart—or a motivational and inspirational speaker—you can make a great living from your blog by promoting your speaking services. You can also earn big bucks by hosting your own events such as in-person or online retreats, webinars, seminars, and conferences.
As a speaker, you can earn from a few hundred to several thousand from each speaking gig. As an event promoter, facilitator, and speaker—you could earn even more.
Live in-person events can earn well into the six figures provided you have the right subject, the right type and size of audience to market to, and an irresistible line-up of speakers at your event. Unfortunately, the investment to produce a large-scale in-person event—which can run into the tens or even hundreds of thousands—means this monetization tactic isn't realistic for all bloggers.
For those without the funds or interest in going all in on a mega conference, an alternative would be to host a free or low-fee online event and invite others in your niche to participate. You can then monetize that event by selling event recordings or offering related services and paid courses as follow-ups.
The beauty of hosting online retreats is that all the experts that participate in the event will share event promotions with their audiences. This can give you massive exposure for your blog.
Make Money Blogging via Memberships & Private Communities
Last but certainly not least on our list of popular ways to monetize your blog, you can set up private memberships and communities and charge for access to restricted content.
There are a number of tools that can help you set up a membership site or gated content on your blog, including:
Restrict Content Pro
Wishlist
Some of these tools offer limited free starter plans, but you'll pay around $25 to $200 per month on average to use these membership platforms. The good news, though, is that you can earn into the low hundreds or even tens of thousands each month by developing a powerful, popular membership site that's in high-demand.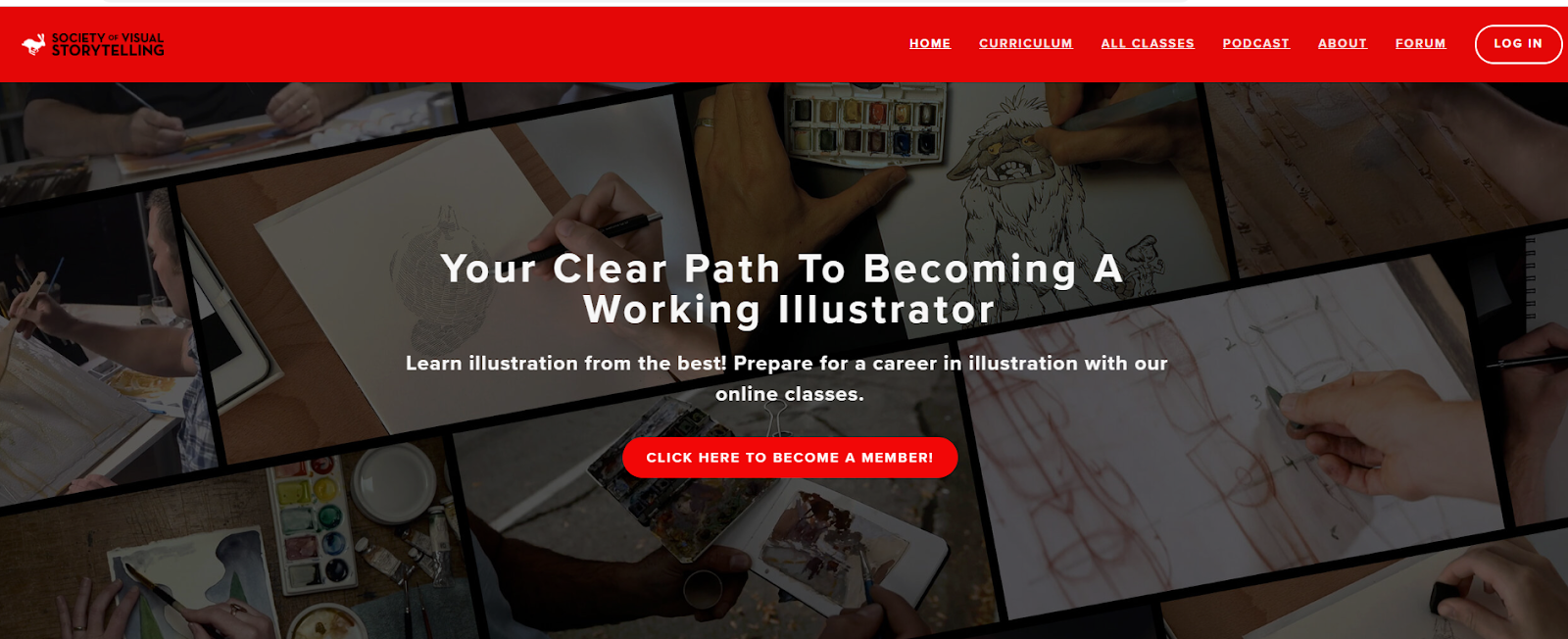 Build Your Blog Audience
The old Field of Dreams quote, "If you build it, they will come" does not apply to blogging. You must deliberately and consistently market and promote your blog, and employ smart search engine optimization (SEO) techniques if you hope to build an audience. Growing your blog traffic is absolutely critical to making money blogging.
Blog Marketing & Promotion
There are several ways to get the word out about your blog. Most bloggers use lead magnets, which are free gifts or giveaways that their audiences want, to help them build their email lists. Social media, email marketing, and paid ads are also viable ways to promote your blog.
You can also collaborate with others who have big audiences to get the word out about your blog. Top ways of doing this include appearing as a guest on a podcast or at an event, or volunteering to be a guest blogger. The better you are at promoting your blog, the better your odds of making a living from your blog.
Develop Compelling Lead Magnets to Use in Blog Promotions & Marketing
If you want people to follow you, it helps to offer an enticement to visit your blog or sign up on your email list. A lead magnet is a great way to attract an on-target blog audience.
Here a few examples of popular lead magnets you can create and offer:
Checklists
E-books
Cheat sheets
Printables
Free short courses
Planners
Case studies
Book sample (read Chapter 1 for free)
Webinars
Free trials
Quizzes
Free coaching session
Challenges
Product samples
You don't necessarily have to spend a lot of time creating your lead magnets. What's most important is that you create something that your audience will value enough to join your email list to procure the item you're giving away. This opens the door for you to start a relationship with your site visitors through email marketing, which is one of the very best ways to monetize your blog.
Use Email Marketing to Promote Your Blog
The main reason that you want to get started with email marketing is so that you have a way to communicate with your blog visitors, instead of just waiting for them to come back to your blog or stumble upon one of your posts on various social media channels.
According to the 2020 HubSpot State of Email Marketing Study, 99% of people check their email every day and 59% say that emails influence their purchasing decisions.
If you're committed to making money from your blog and you don't already have an email service provider, now's the time to get one. It's also time to create a compelling lead magnet—or two or three more to test—so you can start growing your email database.
When you send emails to your base, don't go with a "one-size-fits-all" strategy. Instead, segment your audience based on their interests, which you can usually figure out by the types of articles they've read or lead magnets they've downloaded from your site. Highly-relevant, segmented email campaigns perform 760% higher than generic campaigns.
Use Social Media to Promote Your Blog
Most bloggers are no stranger to popular social media channels like Facebook, Instagram, and Twitter. If you're a business blogger, you'll definitely want to be active on LinkedIn. Social media marketing is a way to expand your online presence and drive more traffic to your blog.
The challenge with social media is that while you can control what you post on the platforms, you can't control what your followers actually see. There's so much competition for what appears in social media news feeds that you're lucky if 2% to 7% of your posts actually show up in your followers' feeds.
It's really important that you think through your social media strategy and create stellar posts on a consistent basis. Social platforms love fresh, timely posts and reward those who produce highly engaging content. When your fans actively engage in your posts—through shares, likes, or comments—the number of people who sees your posts increases. A post that goes viral can do wonders for your blog traffic.
When constructing your social media strategy, don't forget about Pinterest and YouTube. These social channels are a bit different from others in that they function as content search engines, much like Google. People go to these channels and search for topics they are interested in and can discover your content if it is well-optimized for the channel.
Both YouTube and Pinterest are known to drive considerable traffic to blogs. More than 58% of all internet users use YouTube, so there's a built-in audience there for you to access.
Pinterest is so effective for bloggers that some report that 50% to 92% of their traffic comes from the channel. Frankly, I didn't believe it myself until I started using Pinterest to promote my blog. In just a couple of months, I went from receiving no traffic from Pinterest to more than 30% of my traffic coming from the platform.
Develop an Effective Blogger Outreach Strategy
The most successful bloggers know that they can't just rely merely on passive marketing and promotion strategies to ensure their success—that's why they create active blog outreach campaigns. Blog outreach is the process of reaching out to bloggers, influencers, and media outlets to get attention for your blog content as well as for yourself as an expert in your niche.
There are two big benefits to blog outreach. The first is that you increase your online visibility, which can generate more traffic to your blog and in turn help you generate higher blog profits. The second is that blog outreach helps you get popular websites and influencers to link back to your blog; these are called backlinks. Having lots of high-quality backlinks is a sign to Google that your site is of good quality, which can lead Google to rank your blog posts higher in search engine results pages (SERPs).
Increase Google Rank with Search Engine Optimization
As a blogger, there's a tremendous benefit to ranking high on Google. The higher your posts rank when people perform their Google searches, the better the chances of boosting the total number of visitors coming to your site from Google. The best way to improve your blog's rankings is to create a solid search engine optimization plan (SEO) that includes optimizing every blog post you create to improve the odds it will rank high on Google.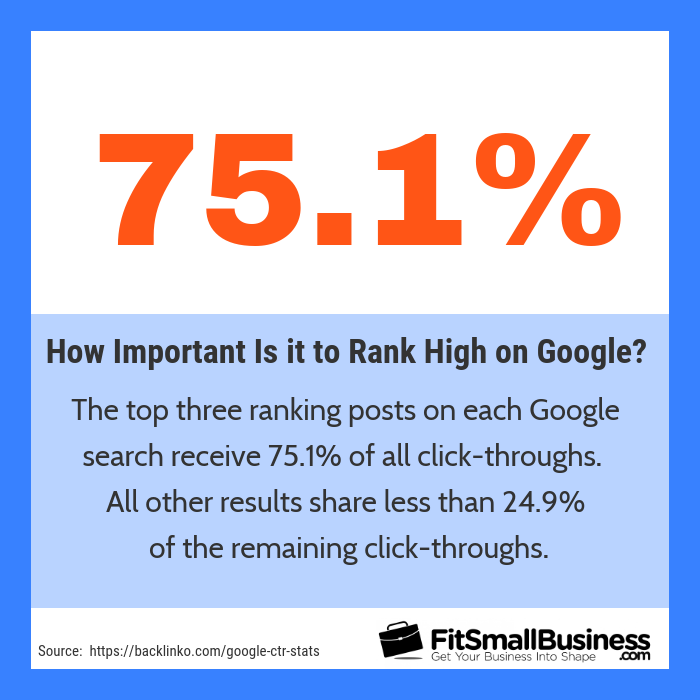 I don't want you to underestimate the importance of proper SEO, nor do I want you to think that by choosing the right keywords you can rank No. 1 on Google for all your posts. Keyword research is very important but it's just one of many steps you'll take to optimize your site for search engines.
Build Expertise, Authority, and Trust
Google wants to provide its users with the very best answers to what they're searching for. To do this, Google evaluates the content on your blog in light of the Expertise, Authority, and Trustworthiness (EAT) your blog exhibits.
One of the ways you prove your EAT to Google is by having well-written posts that are the appropriate scope for the subject at hand. For example, if competing posts contain an average of 3,000 words and your post has only 1,000 words, that may indicate your post is not as thorough as others. That doesn't mean longer posts are better; it's all relevant to the subject at hand. (However, according to a serpIQ study, the average word count for the number ranking on Google is 2,416; that doesn't mean longer posts always rank higher, it just means top posts tend to be longer.)
Primary Factors Affecting Your Blog's Google Rank
Backlinks from authoritative websites help prove your authority in Google's eyes—which is why blog outreach is so important. High shares of your content is also evidence to Google that your content is highly credible.
There are many factors that Google considers when ranking your site. Here are a few questions to ask to determine if your blog meets the basic SEO parameters Google seeks:
Does your website have a sitemap?
Is your blog the content well-organized and is highly-related, thereby exhibiting depth of knowledge?
Is your content keyword-rich—not keyword stuffed—and is it written in natural language that people use as opposed to unnatural language to try to trick search crawlers?
Is your website easy to use, fast loading, and responsive for viewing on any device?
Do your page URLs and meta description accurately depict what the pages on your blog are all about?
On-Page vs Off-Page SEO
There are two types of SEO. The first is on-page SEO, which is everything you do on each blog post and page to optimize the content for search engines. The Yoast SEO plugin is the most popular on-page SEO tool for WordPress users. The second type of SEO is off-page SEO, and this includes everything you do "off" the page to increase your visibility and reputation for search engines such as building backlinks, creating sitemaps, etc.
Most bloggers pay OK attention to on-page SEO. Where most bloggers fall flat is in their off-page SEO efforts, and this is where you can give your business a big advantage by making sure you do optimize your blog using the best off-page SEO techniques.
Track & Measure Blog Results
A business that has no idea how it's performing won't stay in business for long. That's why you must keep a good handle on key business profitability factors—including expenses and revenues—as well as key performance indicators (KPIs) for your blog.
If you need help keeping track of your blog's costs and sales, I highly recommend using QuickBooks or FreshBooks. These easy-to-use bookkeeping tools will make sure you know how much money you're earning from your blog. They'll also make sure you're ready for the tax man.
You'll definitely want to keep track of your social media performance metrics, as well as advertising metrics on any paid ads you invest in. Also, monitoring email metrics will ensure you know what's working and what's not so you can improve your campaigns. Watching different types of metrics will help you determine whether your investments of time and money are paying off for your blogging business.
Google Analytics is the primary tool most bloggers use to track and analyze KPIs on their blogs. Pay close attention to the following Google stats on your site as you're growing and managing your blog:
Total sessions: This is how many individual sessions are started on your site; if a person comes five times, that counts as five sessions.
Total page views: Advertising networks and sponsors will often ask for your total page views to decide whether to work with you.
Acquisition overview: This tells you where blog visitors came from, such as through organic search, social channels, or directly from typing in your blog URL.
Conversions: If you provide conversion parameters, Google Analytics can track your conversions for you.
% of New Users vs Returning Visitors: A good way to track loyalty is to watch how many people come back to your blog. An easy way to track success of new campaigns is to watch now many new blog visitors are coming to your site.
Average session duration: The longer visitors stay on your site, the more deeply they're engaged in your content.
Site content: Keep track of your top-visited posts as well as those that aren't popular and could use a refresh.
You can adjust your Google Analytics report to cover any time period, so you better understand how your audience is growing over time. You can also compare time periods, which is particularly helpful when comparing year-to-year stats as well as seasonal performance.
Remember that when analyzing your business results, most website stats merely provide guidance for how you're doing. The best measure of results is whether you're actually making more money than you're spending.
Much like planting a tree, don't expect to grow overnight. With careful nurturing and smart strategies—and a fair amount of hard work—you will start making money before you know it.
Frequently Asked Questions (FAQS) About How to Make a Living Blogging
There are a handful of questions that I get from bloggers repeatedly. Below you'll find answers to the most frequently asked questions regarding how to make money blogging.
How do beginner bloggers make money?
As a beginning blogger, you probably don't have enough site traffic to monetize your blog via advertising. That's why those who are just starting out choose different money-making strategies, including selling physical and digital products. The most popular way beginners make money, though, is through affiliate marketing.
How much money do bloggers make?
When it comes to how much money bloggers make, it's a bit all over the place. Top bloggers can make $1 to $20 million per year. Mid-tier bloggers earn between $60,000 and $120,000 per year. Those just starting out earn around $20,000 to $40,000 annually. Those who don't treat their blogs like a business rarely make more than a few hundred dollars a month, if that.
How do most bloggers make money?
Most bloggers make money through a blend of monetization strategies, including affiliate marketing, sponsored posts, advertising, and selling their own physical or digital products. Creating online courses, for example, is quickly becoming a top way many bloggers make money today.
Is blogging dying?
With the advent of podcasting and the growing popularity of vlogging, some wonder whether blogging might be on its way out. It's not. In fact, according to Statista, the number of bloggers in the USA is around 31.7 and that number is expected to continue to grow.
When should you give up on your blog?
You should consider giving up on your blog when you don't have the time to invest in it wisely. You can grow your blog slowly, but if you treat your blog more like a hobby than a true business with a solid blog business plan, it probably won't ever make much money.
Why do blogs fail?
The No. 1 reason that blogs fail is because they don't have strategic content, business, monetization, and promotion plans in place. You can't just be good at one thing and neglect the other key aspects of creating a successful blog—it won't work and your blog will fail.
Bottom Line
You can create a money-making blog, but it's not as simple and easy as some blogging gurus would have you think. You need to treat your blog like a business and decide on monetization strategies that are right for you and your audience. You also must promote your blog and proactively drive blog traffic. Finally, you must track and measure performance, so you can consistently improve results over time. When you do all these things, you set yourself up to make a very nice living through blogging.