How to Manufacture a Product in 7 Steps
Creating a new, unique product is exciting for retailers and a great opportunity for growth. However, manufacturing can be daunting, especially if you don't know where to start. This article will look at how you can manufacture new products for your business, from ideation to bulk production for your store.
Step 1: Develop a Product Concept
To begin your manufacturing process, you will first need to develop a product concept. This means thinking of a new product idea that is both original and appealing to your target market. Anything less will result in products consumers can obtain elsewhere or don't want.
The four most significant components you should consider at this stage in product development are need, market, ability, and cost. Consider the following:
Is there a need for this product?
Is the need this product fills already fulfilled by another product?
What unique need does this product fulfill?
How is this product different from other products on the market?
Who is your target market? Who is this product intended for?
Who will use it?
Where does this market exist? Is it accessible to me?
How big is the market for my product?
What is the competition for this product?
At this stage, you should also consider your own business's capabilities. The last thing you want is to enter a production process only to realize you don't have the manpower, storage, money, bandwidth, etc., to handle it. To avoid issues in this area, you should ask yourself:
Do I have the space to store my product? This will depend on both the size of your facilities and the product.
Do I have enough staff to manage loading, unloading, and inventory management?
Can I commit time to manage my product, its production, and communication with my manufacturer?
As mentioned above, one of the factors you need to consider when developing a product concept is cost. The last thing you want to do is overspend on your manufacturing costs and reduce your profit margin.
In a recent conversation with Calloway Cook, president of supplement company Illuminate Labs, he said: "Cost of raw materials and labor are the two core factors which influence manufacturing costs, and they can vary greatly depending on the industry."
Most simply, manufacturing costs can be broken down like this:
Total manufacturing cost = materials costs + labor costs + overhead costs
While you can do some preliminary research into raw materials costs, labor costs, and prices in your product market, the best way to get accurate pricing is to talk to manufacturers. Manufacturing costs can vary widely between manufacturers, even within industries. The best way to get a good price is to speak with multiple suppliers, which we will discuss in step four.
While you should do your best to estimate your costs, at this stage, you will not have an exact figure, and things might change during the prototyping process. This figure should give you a ballpark estimate.
Don't want to invest in product development? Consider selling private label products, where you customize an already successful item with your branding or other small adjustments.
Step 2: Create a Prototype
Once you have developed a product concept that is financially viable and fills a need for your target market, it is time to develop a prototype. A prototype is a preliminary product model from which you and your manufacturers will develop your final product. Your prototype can be physical or digital; either way, it needs to be a clear enough rendering of your vision that your manufacturers can use it as the basis for the goods they make for you.
Some manufacturers have a product development process where you can produce and develop prototypes alongside your manufacturer. This process can be expensive, however, so you can also utilize tools like:
Drawings
Reference photos
Written instructions
Freelance product designers (Fiverr, Upwork, TopTal, Dribbble)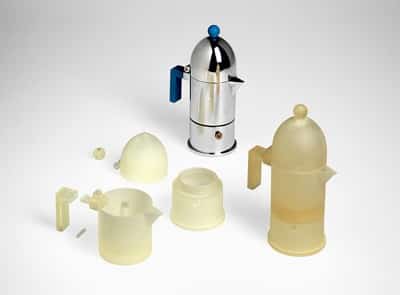 ---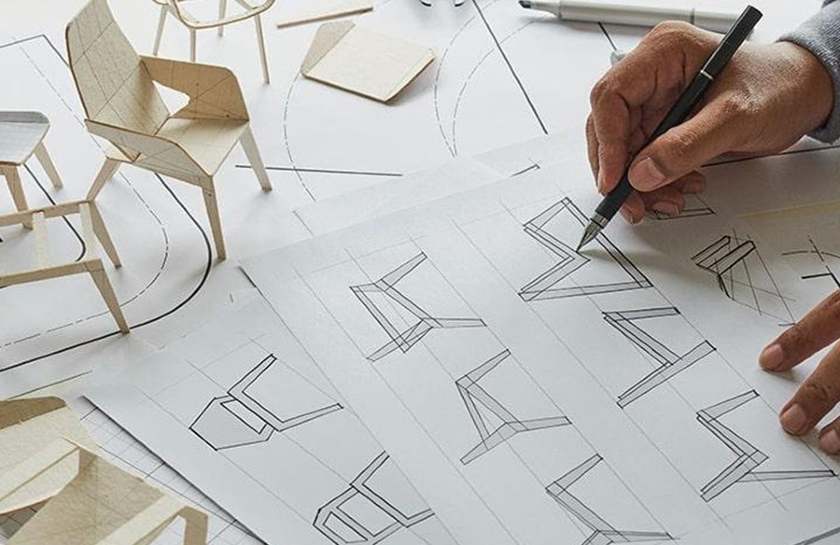 ---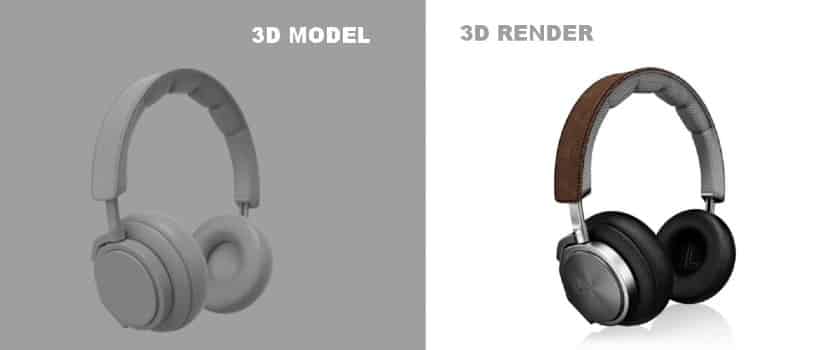 ---
At this point in the development of your product, you might want to enlist the help of a product development consultant, especially if this is your first time going through the manufacturing process. A product development consultant can help you research, develop, launch, and maintain your product, providing industry insights, money-saving tips, and experience in your product development process.
While you can look to product development consulting firms to find and hire a resource, most SMBs do not need this level of support (or expense). Instead, consider your own network, and try to enlist the help of someone who has been through the manufacturing process before and would be able to provide guidance. Mentorship is one of the most powerful tools in cultivating success for your business and products, so don't hesitate to look to your friends and associates to get the insights you need.
---
This is also the time that you should take legal steps so that no one can take your idea and sell your product for themselves. The agreements and legal issues you should consider to protect your product are:
Non-disclosure Agreement
This is an agreement you can sign between yourself and anyone you work with in the manufacturing process that prohibits the disclosure of information about your product and its production.
Non-compete Agreement
A non-compete agreement is typically signed between you and your manufacturer or anyone else working closely with you in product development and creation. It states that participating parties will not take your idea to create their own business/product that competes with you and your product.
Patent
Under US law, you can obtain a patent for your product within one year of it going for sale. A patent excludes others from making or selling an invention or design, giving the patent owner exclusive rights to manufacture and sell their invention or idea. However, patents will not prevent international manufacturers from stealing your designs as US laws do not bind them.
For more on obtaining a patent in the US, check out the United States Patent and Trademark Office.
---
Step 3: Find Manufacturers
Once your prototype is ready, it is time to find a manufacturer to produce your product so you can start selling.
A cut sheet, also known as manufacturer specifications, is a document that outlines all the details the manufacturer will need to create your products. You should have your cut sheet prepared as you shop manufacturers so they can understand the scope of your project and assess whether they have the tools to accomplish it.
The information you should include on your cut sheet is
General information—business name, product name, description of product
A picture or prototype of the product for reference
Product dimensions and weight
Product care information
Packaging and logistics
Timeline—when you will need the product and subsequent turnover times
Materials—type of material, description of the material, color, quantity, supplier
Notes—any notes needed to help the manufacturing company create the product
---
We will look below at some of the resources you can use to find a manufacturer—there are thousands to choose from. The first thing you will need to do is determine what you need your manufacturer to do. Consider the following variables and ask any manufacturers you are considering about them:
Logistics: How quickly can they produce and ship products? What carrier(s) do they use? How much do they charge for shipping and handling? What packaging do they use?
Quantity: Are there minimum order quantities (MOQs)? Can the operation scale? Do they offer custom order sizes?
Price: How does price scale with quantity? Are there less expensive options?
Reliability: Look for a supplier with good reviews, full licensing, and a reliable production line. You should also check the Better Business Bureau and any other company reviews to ensure there haven't been any complaints filed.
Capability: Before proceeding with a manufacturer, you want to check whether the product you need is within their manufacturing capabilities.
Labor Practices and Safety: Labor laws and practices vary by country and manufacturer. A good way to vet a manufacturer is to see whether it is certified by the Fair Labor Association or has received any other labor and safety accreditations.
Environmental Impact: Another factor you may want to consider is your manufacturer's environment ethic. Many manufacturers pledge to lower emissions and reduce waste or participate in other environmental efforts, which will often be noted on their websites. You can also use the Thomasnet.com search engine to find environmentally friendly suppliers.
---
When choosing a manufacturer, consider whether you want to work with a domestic or an overseas supplier. It is often cheaper to source your labor overseas, especially in Asian countries like China, India, and Taiwan, because labor costs are lower. Even if you do choose to work with an overseas supplier, I recommend having a local resource to act as a more reliable backup.
In general, there are fewer domestic manufacturer options, and their labor and material costs will be higher. With domestic manufacturing, however, you do not have to overcome a language barrier, and shipping is typically faster and cheaper.
While manufacturing costs will be your biggest expense, also consider the costs of freighting your products from the manufacturer to your store or warehouse (which we'll cover a bit more below). In other words, even though an overseas manufacturer may be more affordable than a domestic manufacturer, be sure to factor in freight costs to get a true comparison. Learn more about budgeting a retail business.
---
Once you set your priorities and know what you need from your manufacturer, you can start using different resources to find the best ones. Below, we will look at different places where you can find the right manufacturers for your business.
Alibaba is an online marketplace that connects retailers to suppliers from China. Alibaba is best known for its marketplace of wholesalers, but it also has a plethora of manufacturers you can connect with.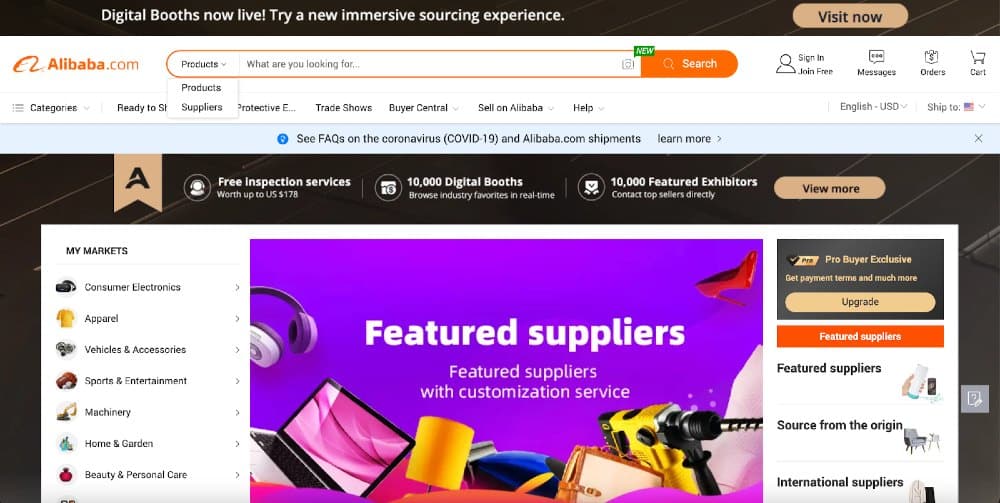 Simply select "Suppliers" on the search bar drop-down menu, type in the kind of product you want to manufacture, and Alibaba will pull a host of suppliers from which you can choose. From there, you can message suppliers individually and ask if they can make custom products/do custom manufacturing. Even suppliers that make wholesale goods and advertise them on Alibaba will often do custom manufacturing—you just have to ask.
For example, say the product that I want to manufacture is a tempurpedic collapsible lawn chair. If I wanted to find manufacturers for this product via Alibaba, I would go on their website, select "Suppliers" from the search bar, and search "furniture." This would pull suppliers that specialize in furniture production, and from there I could start reaching out and gathering information.
Alibaba is also great because it offers vetting for many of its suppliers. When choosing a supplier on Alibaba, look for:
Gold suppliers: This means the supplier pays for the Alibaba membership
Trade assurances: A free service where Alibaba promises to cover any orders made through its marketplace
Verified suppliers: This means Alibaba has visited the factory and approves its reliability and legitimacy
There are also a number of filters you can apply to your Alibaba searches, including location, working conditions, supplier annual revenue, and more.
Another resource that you can use for finding suppliers is directories. Directories offer extensive lists of suppliers that you can search and filter to find the right match.
A few directories that you can reference include:
IQS Directory: This directory connects retailers to manufacturers by industry and also has a comprehensive list of OEM suppliers.
OEM, original equipment manufacturers: These are suppliers that make a component of the final product. This is typically a type of manufacturing that you see at a much larger scale.
Maker's Row: Connect with American manufacturers through this supplier directory.
Thomasnet.com: This is a searchable supplier directory specifically for North American companies.
Alliance for American Manufacturing: This directory is specifically for connecting retailers to American manufacturers.
Another great way to connect with reputable manufacturers is through referrals. Ask people that work in your industry for suggestions, look to people who have successfully manufactured a product, or network to make new connections. You can also look to social platforms for referrals. There are countless forums and Facebook groups, such as Shopify Entrepreneurs, for entrepreneurs and product developers that you can look to for direct advice.
---
Step 4: Obtain Quotes from Multiple Sources
Once you have found a few suppliers, vetted them for reliability, and ensured they could work with your logistical, cost, and quantity requirements, it is time to start getting quotes. Quotes are price estimates based on your needs that manufacturers send to you before you commit to a purchase.
In our interview with Calloway Cook, he said, "I'd recommend getting quotes from 10 or more suppliers because prices can vary drastically." This strategy will give you a good idea of what pricing is reasonable for your product and allow you to choose the best price.
To obtain a quote, you must reach out to suppliers, typically via email. When entering a working relationship, the last thing you want to do is bombard your manufacturer with emails, so include all the relevant information upfront. That includes:
Needs: Be clear about what you need from the supplier (i.e., I would like to potentially work with you to produce a new furniture product for my store—a Tempur-Pedic foldable lawn chair—and would like to request a quote).
Details: Provide as much detail as possible about your desired product. Ideally, you will include images of your prototype or 3D renderings, material information, and any other relevant info about your product (i.e., I would like to use Tempur-Pedic cushioning with plastic covers, painted metal legs, etc.).
Numbers: The last thing you need to include for getting a quote is numbers—typically how much of the product you need. You should also include if you need to rush production or any other numerical considerations that might impact price (i.e., I will need 300 lawn chairs in four months).
Step 5: Order Samples
Based on your quotes, you should then narrow down your top manufacturers, typically based on price at this stage. I would recommend choosing at least two viable options so you can compare their finished products and make a final decision based on quality.
With your top contenders chosen, you can then reach out and order samples. Samples are test products manufactured in single or very small quantities for retailers to assess prior to entering full production. A sample is key for ensuring that your final product is what you want it to be and can act as a point of development with your manufacturer to create the final product.
Ordering samples is typically pretty easy. All you have to do is request a sample via email from your manufacturer and provide your prototype and any instructions; the manufacturer will use that as the basis for a sample product.
Your sample product will be much more expensive than your final goods—four to five times more. Do not fear, however, as once you enter final production, your unit price will go down.
While you can assess the design of your product based on initial perceptions, to determine its durability in real life, you need to do quality testing. Product testing should emulate how customers will use your product and cause everyday stresses so you can evaluate its performance over time.
Product testing can be as simple as using the product a few times or as complex as simulating vibrations and temperature stressors via technology. Depending on the product you create and its particular use cases, you should perform different quality tests.
For example, Allegra Shaw, the owner of Uncle Studios, a Canadian clothing brand, wears her product samples for several days and washes them a few times as her product testing. This simple but effective testing strategy emulates real-life use and gives her insight into her products' performance that she can send back to the suppliers.
This is different from someone making car parts as those have to undergo rigorous testing for safety, weather, and other stressors.
Once you receive your products, the production process does not end. You should use your samples to spot any problems, whether they be design or performance, so you can solve them before production. Send feedback to your manufacturer about things you want to change.
Sometimes, the changes will require another round of samples and product testing. Other times, however, the changes are small enough for you to make and go straight into final production.
With your product finalized, a final step that you can take to vet your supplier and begin to form a relationship is to visit them at your future manufacturing location. Making an on-site visit will not only let you see the factory firsthand, but will also help foster a good working relationship.
Another thing that an on-site visit prevents is scams. Sometimes suppliers, especially overseas, will pose as manufacturers when they are, in fact, resellers. Visiting your manufacturing location ensures you are working directly with the manufacturer.
Visiting and meeting with your suppliers is also a good way to decide between final contenders. Depending on your situation, however, going to the factory and meeting your manufacturer in person might not be possible. In this case, video meetings are a great way to get interface and see the facility
Step 6: Set Your Terms
Once you have settled on a manufacturer and tested and finalized your final sample, you should expect to enter into contract negotiations with your supplier. At this stage, the main topics you should discuss and possibly negotiate are your payment terms, order quantities, and logistics.
When working with new companies, some manufacturers will ask for 100% of payment before production. Take this into account when budgeting for your products. This arrangement, however, should not continue, and you should move to a more equitable payment split.
A good manufacturer will negotiate with you on future payment terms, and one that will not should be a red flag. A good place to start your negotiation is a 50/50 split, where you pay half upfront and half when you receive your products. This splits the risk evenly between you and your supplier.
Another thing you will need to discuss with your supplier are your minimum order requirements (MOQs). Depending on the product and specific supplier, manufacturers might require minimum orders of hundreds to thousands of units for your initial order. MOQs, however, are almost always negotiable, and you should seek to come up with a mutually profitable agreement.
Foster positive, long-term relationships with your suppliers by sticking to your end of the contract, so you maintain consistent access to your goods and can negotiate favorable terms over time.
In addition to your payment terms and MOQs, you should also discuss logistics with your supplier. From your end, you want your products produced and delivered in a certain amount of time, for a certain cost. From your manufacturer's end, there are other projects, production schedules, and preexisting partnerships they need to consider.
While you can try and negotiate your place on the production schedule and get the price of shipping down, the biggest discussion you need to have with your supplier is when you can expect to get your products. You should request a timeline from your supplier, from production time and packaging through to shipping and delivery, so you can plan and hold your supplier accountable.
It is unlikely that your production schedule will follow your initial plan exactly. Ask that your supplier keep an open line of communication about any delays or changes to your timeline.
Step 7: Manufacture Your Product
Now that all the pieces are in place, it is time for you to wait. At this point in the process, there is little to do other than communicate with your supplier and wait for your products to arrive.
What's next? When you get your products, it's time to start selling. Check out these resources to get started.
Product Manufacturing Frequently Asked Questions (FAQs)
Click through the questions below to get answers to some of your most frequently asked product manufacturing questions.
Manufacturing costs vary depending on the materials you use, how many products you need, where you produce your product, shipping costs, and many other factors. You can estimate your manufacturing with the equation,
Total manufacturing cost = materials costs + labor costs + overhead costs
The range for manufacturing costs can be anywhere from $100 to over $100,000.
---
Product manufacturing is all the processes involved in the creation of a product, using labor, machines, computers, and raw materials.
---
To manufacture a product, you can follow these seven steps
Step 1: Develop a Product Concept
Step 2: Create a Prototype
Step 3: Find Manufacturers
Step 4: Obtain Quotes From Multiple Suppliers
Step 5: Order Samples
Step 6: Set Your Terms
Step 7: Manufacture Your Product
---
Bottom Line
Manufacturing a new product takes a lot of time and energy. Once you have completed the process, however, you will have a new working relationship with a manufacturer and a new product that is all your own. With our guide, you are ready to start manufacturing your own products and seeing your ideas come to life on your shelves.