How to Market Products In-Store and Online in 6 Steps
Product marketing is the process of introducing and selling your goods to customers. It includes determining who your product is right for, finding the right pathways to get it to them, creating an appealing message, and continuing to use insights and smart planning to propel your product forward.
Here are six steps to get your product marketing plan up, running, and driving your bottom line.
1. Define Your Target Market
The overall objective of product marketing is to get your product in front of people who are likely to become customers. To do this, you first need to clearly define who those people are—those most likely to want to purchase your product.
Having your ideal buyer in mind will help you to develop an engaging product story and determine what tools and channels you should use to reach them.
Typically, you define your target market by region, gender, age range, socio-economic level, and/or general interests and preferences.
Defining your target market and reaching them effectively is a twofold process that includes knowing both your products and your customers.
First, to pinpoint who your product will most appeal to, you have to understand your product and its unique value both in terms of price and what it offers the consumer. Ask yourself:
What is my product?
How does it work?
What utility can it give to people?
How is it unique?
What problems can it solve?
What is its competitive advantage?
How much does it cost?
Be sure that you can answer all these questions and any others that might help you determine the best group for your product.
You have to be sure that you know your target market intimately so you can devise a product marketing plan that will reach them and appeal to their sensibilities. Knowing your customer comes down to understanding how you can get their attention and convince them to make purchases.
When getting to know your customer base, ask yourself:
What are their preferences?
How do they shop?
What are their interests?
What makes them engage?
What fosters their loyalty?
What other things do they buy?
For example, my boutique was a youthful, western-bohemian-inspired clothing store at a low price point—perfect for women ages 15 to 30, especially high school-aged girls and young mothers. We researched how this group engaged and shopped, and from that, focused our marketing primarily on social media, in-store events, and text outreach. We also crafted a product story that was young, fun, and embraced the boho aesthetic.
Learn how to cater to different types of customers in our guide to shopper profiles.
2. Research Your Competition for Inspiration
Most products face competition when they enter the market, but that is not necessarily a negative. In fact, it can be helpful in three ways:
Having competition shows you there is a market for the product you hope to sell.
Studying existing competitors helps you see which sales channels and marketing tactics work and which don't and uncover what consumers expect from your product.
Understanding your competitors' strategies can help you find a unique angle for your product marketing strategy.
To get an idea of what your competition is doing, start with an internet search using the keywords that describe your product. Checking out the search engine results pages (SERPs) will uncover a wealth of information that you can use to analyze both the current market and the competition for your product.
Specifically, check your competitors':
A Google search for terms that describe your product will uncover websites that sell similar items. Some of these may be resellers, but some might be a manufacturer's own website. Both can provide you with good information, including pricing, customer product reviews, and descriptive listings.
While it can be difficult to know the exact customer base just from an ecommerce storefront, you can glean some key insights from your competitor's websites. You can determine:
What messaging is most appealing to people who purchase products similar to your own
Whether they utilize physical storefronts
Whether they have wholesale channels
The demographic group they use in their ads
The price point that sells your products
Use your competitors' websites to learn more about your target market and the product marketing strategies that are proving to be effective.
Look for the same or similar products on Amazon, eBay, and Walmart. These are largely direct-to-consumer marketplaces and really tell a story about the level of competition you face. Some categories, like personal care, cosmetics, pet gear, and mobile tech, are highly competitive, but there are plenty of income opportunities for quality, well-priced goods. Search these marketplaces to get an idea of how many sellers are marketing competing goods and the price range.
Say you want to sell glow sticks at your gift shop. You might check Amazon to see how much they are going for to ensure that you are staying competitive.
It is important to know and analyze the price range for competing and similar products. If competing products sell for much higher or lower prices than your targeted price point, figure out why.
Check product listings to see where competing products are made—in the US or overseas—and whether they use higher- or lower-grade materials to target high-end or budget buyers. Look for special features or customizations and consider the brand's overall market. All these things will help you determine what factors determine price and where you fit in the product market.
A thorough pricing analysis will also help you uncover profit opportunities and pitfalls. For example, if your competition's pricing is higher than your planned price point and the quality is similar, you have two options. You can price your item higher and be more profitable or price it lower to attract buyers more quickly. But, if many competing products are priced at or lower than your target price point, you might have trouble making sales.
See our guide on pricing your products.
As you scour competitor websites, marketplace listings, and social media engagement, pay particular attention to customer reviews. These are some of the only places where you can get candid customer reactions.
Make notes which competitors have high, midrange, and low ratings, and also note the number of reviews. If an item has hundreds of reviews each month, you know it sells well. Conversely, if it has just a few reviews each month, it's probably a dud and you might have trouble finding an audience.
Product reviews help new product marketers gauge consumer interest in a product or concept, as well as spot competing products that deliver on consumer expectations (or don't). Make notes about what users like and don't like about the competition's products and plan your product strategy accordingly.
3.Create a Product Story
Once you've defined your product and target market and researched your competitors, you will need to craft a compelling product story or image of how your product will function for your customers.
The biggest aspect of telling your product stories is remembering that features alone will not sell your product. Your story should demonstrate to your customer how your product will fit into their lives, bring them utility, or solve their problems.
For example, as discussed earlier, my boutique did most of its marketing via social media (Instagram, in our case) and text messaging. Our product story was young and sweet, showing women going to farmers markets and brunch and playing with their kids in the park, all in our clothing. Our story helped to show potential customers where they, too, could wear our merchandise and how it could fit easily into their lifestyles.
Incorporate problem-solving benefits when crafting website and marketing content. Always ask yourself "so what?" when considering your product story. So what if this dress is cute? What does that do for my customers and how can I show that in my product story?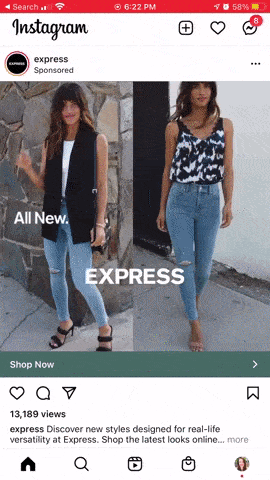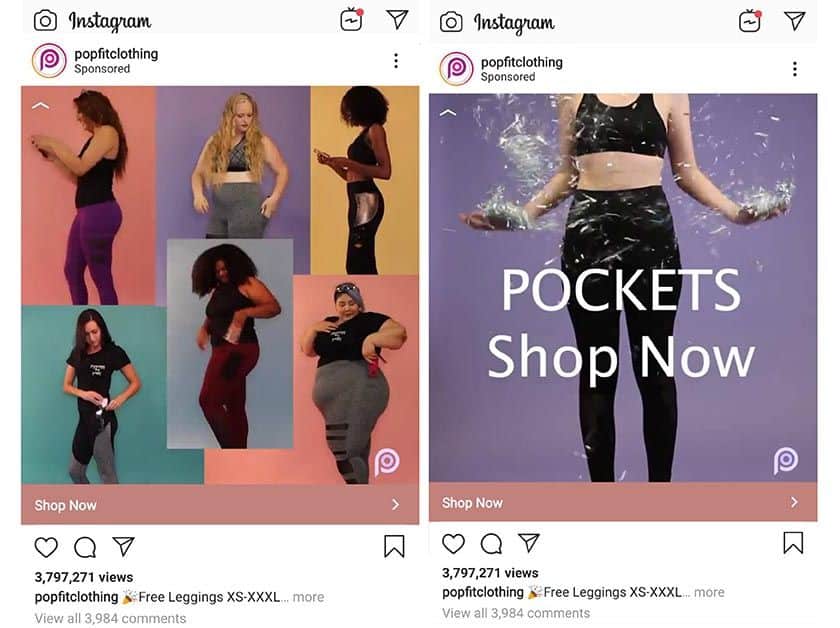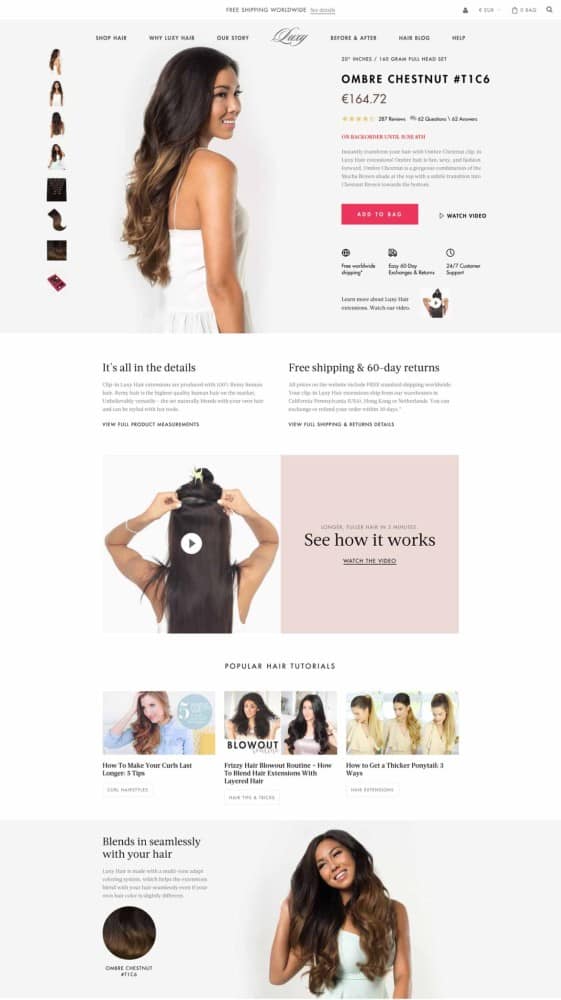 4. Define Your Promotional Tools and Channels
Now you've got to get your product story in front of potential customers. Where you decide to market your products will determine their reach and audience.
In this day and age, you have to meet the consumer where they are. When determining what channels will be right for you, you will want to look at how your target market is engaging and where they are doing their buying. Then, you will want to meet them there, getting your goods in front of the ideal audience so they have the opportunity to engage and make a purchase.
Consider the following marketing channels when determining where you are going to market your products:
Your Website
One of the best ways to acquire traffic and get your product in front of buying customers is through your website. While marketplaces like Amazon and eBay are great options that you can keep in your product marketing tool belt, when you have an independent website, you have complete control over how it looks and functions, and you won't have to pay those marketplace fees.
Here are a few tips to help make your website easy to find and an effective product marketing tool.
Name: Choose a website name that is easy to spell and remember so customers can easily search for you.
Remarketing: Use remarketing and retargeting strategies to keep visitors in your marketing loop so you can start to build loyalty.
Product descriptions: Be sure that your product descriptions include all relevant information and clear photos. You want to be sure that any questions your customers have are accounted for in your descriptions.
Blog posts: Integrate a blog post section into your website to help boost your site's visibility and foster a following.
Update: Keep your website updated with all your newest products and news about your business.
Wholesale page: Consider adding a password-protected wholesale order page to your main website to expand your market.
---
Search Engine Marketing (SEM)
SEM strategies are designed to boost the visibility of your website on search engines like Google or DuckDuckGo, making it easier to attract people to your website.
Some SEM methods like search engine optimization (SEO) are low-cost or free ways to help your website rank high in the search engines. Others, like paid advertising, can help you attract customers more quickly, but with added costs.
Search Engine Optimization
SEO is the practice of writing website content designed to rank high in the search engines for specific keywords. When creating your retail website, you will want to look at best practices for ecommerce SEO. This will include things like how to layout your site, optimizing URLs, and designing your product pages and descriptions.
Every product marketer should incorporate SEO into their website marketing strategy from day one. It takes some work to learn. But, it's a very economical way to increase site traffic and generate sales long term.
Google Ads
While free SEM tactics are a great place to start, you also will want to consider utilizing paid advertisements on Google to maximize your reach and boost your site in the SERPs. Google Ads is an online advertising platform, where you can bid to display brief advertisements, product listings, or videos to web users.
Google lets you set your budget and gives you other cost controls, so it can be a great way to attract visitors to a newly launched site. Even with the cost controls, you should monitor the revenue your ad is generating and ensure that it is enough to offset the cost of running it.
Most online ads are pay-per-click (PPC), meaning that when a viewer clicks on the ad and arrives on your site, you're charged for the "click." Others, called cost-per-thousand (or cost-per-mille, CPM), charge by how many times your ad is displayed (typically in blocks of 1,000), regardless of whether viewers click on your ad or not.
---
Social Media Pages
---
Affiliate Marketing
Affiliate marketing is another technique that you can use to help increase traffic to your website and boost your site in the SERPs. In affiliate marketing, you pay a third party to generate leads or traffic to your site. Then, you compensate your affiliate based on the success of their lead generation.
For example, let's say you decide to work with salons in your neighborhood and ask the stylists to give out scannable QR code business cards that take people to your website. You then use a QR code program to help track the QR code-generated leads and reward the stylists based on their success at driving traffic to your site.
The most successful affiliates have access to a similar customer base to your own, but exist outside of your current reach. Use affiliates to increase your customer base and reach customers you otherwise could not.
Tip: Affiliate marketing is a very popular way for businesses to work with influencers and get access to the follower base on social media.
---
Influencer Partnerships
Another way that you can use social media to bolster your product marketing strategy is through influencer partnerships. In this case, you create a partnership with an influencer, and they wear, advertise, show, etc., your product in hopes of inspiring sales and bringing awareness to your brand.
When selecting the influencers you want to work with, be sure to research their audience, conversion rates, and fees. Bigger influencers with large followings will cost more, whereas micro-influencers will have a smaller reach but will be less expensive. However, if the micro-influencer's follower base is more in line with your target market, working with them might be just as effective without the hefty price tag.
Another thing to consider when doing influencer partnerships is how you want to structure your contract. How the influencer promotes your product, as well as your payment terms, are completely customizable. You might exchange tagged posts for free merchandise, or you might operate on a sales commission structure. Figure out what will work best for you, and consider your options.
---
Outreach Marketing: Email and Text Campaigns
Once your website and/or storefront are in place, it's time to start building your customer contact list. This is not only a great way to get your products in front of people quickly but also to foster long-term loyalty.
Most email and text marketing software, like Klaviyo, offer free starter accounts that you can integrate into ecommerce platforms, including WooCommerce and Shopify. Once set up, you can start collecting your customers' email addresses and phone numbers and begin marketing to them right away.
There are several ways to build up your contact list quickly, and one of the most effective is offering a coupon or a free item like an informational e-book related to your product. You can also create a customer loyalty program that offers perks and rewards in exchange for customer information.
When determining the outreach channels you will use, you will need to determine where your target market is engaging. At my boutique, for example, by looking at our customers' behaviors and doing demographic research, we determined that text was the best way to reach our audience.
You will also want to be sure that you are figuring out what messaging is most effective for inspiring your customer to shop. Is it when you alert people to a deal? Is it when you announce new arrivals? Or is it personalized messages that remind them you are still around? Be sure that you tailor your messaging both to your brand voice and customer responses as you create your outreach marketing strategy.
---
In-Store Merchandising
For your brick-and-mortar storefront, one of the biggest components of product marketing is merchandising. Merchandising is all of the non-verbal tactics involved in presenting retail goods in a way that promotes their sale. There are many different merchandising strategies that you can use, but overall you want to be sure that your merchandising showcases your products in a way that reflects your brand and appeals to your desired audience.
For example, at an artisanal goods store where you are trying to appeal to tourists and gift givers, you might emphasize the local sourcing, use homey, warm colors, and feature a gift section for your merchandising. Keeping your audience and brand image in mind will help guide your merchandising to attract your customer base and promote product sales.
---
Pop-Up Shops or Mobile Stores
Pop-up stores are temporary retail locations for new or existing brands. They are not only an effective way to increase your reach and expand your product market but a great product marketing tool for showcasing new or featured items.
For example, you might hold a pop-up shop for your new jewelry line to drum up hype as you introduce accessories to your boutique. Pop-up shops are great for featuring single products or many, but featuring one item will allow more focus and excitement to center around that single product.
Where your pop-up will be most successful depends on your particular target market. Hold a pop-up at a farmers market, another store, a flea market, or other venues that allow temporary storefronts. A supplements brand might not do well at a farmer's market, but would probably be a hit at a fitness expo or stationed at a gym.
---
Online Marketplaces, Password-Protected Stores and Trade Shows
If you want to expand your potential customer base, you can sell your product wholesale at online marketplaces, password-protected storefronts, or trade shows.
Online Wholesale Marketplace: Online reseller marketplaces are a budget-friendly way to get your product in front of resellers searching for wholesale goods online. Vendor marketplaces like Faire, Shopify's Handshake, Etsy Wholesale, and US Made Wholesale mainly cater to specialty and small product manufacturers, while others, like Alibaba and Wholesale Central, list product manufacturers of all types and sizes.
Password-Protected Storefront: A password-protected storefront is an online store that restricts access to business owners or bulk buyers through a password system. You can easily set up a password-protected shop through Shopify, or add wholesale capabilities to your existing storefront with an app like Wholesale Club.
Trade Shows: Trade shows are buying events for retailers where a collection of wholesale brands gather so retailers can view their merchandise and make large purchases, often for a season or quarter.
---
5. Set Long-Term Goals and Plans
To ensure that you are staying on top of your product marketing and continuing to promote your goods and drive sales, you need to create long-term goals and plans. As you plan how to market a product, think in terms of a marathon dotted with sprints.
You have your long-term player such as your website, email marketing, social pages, marketplace listings, and brick-and-mortar store. With these, you market products day in and day out, build an audience, and attract buyers over time.
Then you have your short-term sprint tactics such as trade shows, online ads, and influencer partnerships. These will help you expand your reach with short-term investments and boost engagement for a limited period of time.
So, as you plan how to market a product, start by being selective in your channels. Don't feel like you must attempt everything at once. Plan to put a few long-term channels in place first, then test out audience-specific and short-term tactics to see which ones receive the best response.
Start by building your three essential product marketing channels. These include:
Your website: Include SEO-friendly product listings and content that tells your product's story. You can include blog posts, product instructions, and even how-to or product demonstration videos to help tell—and sell—your product's story.
Email marketing: Start collecting emails from website visitors from day one and send marketing emails regularly.
Social channels: Set up business pages on Facebook, Instagram, Pinterest, and Twitter and start posting engaging content and following relevant users from day one.
Once your essential channels are in place, you can expand your reach using a variety of long-term, audience-specific channels and marketing tactics, such as:
You can also try some sprint-type marketing tactics to boost site traffic or brand awareness, such as:
Paid online advertising through Google Ads
Exhibiting at trade shows and buyers' markets
The takeaway here is that you have many options when it comes to marketing channels, and no one channel is an expressway to instant sales. Planning how to market a product starts with your long-term traffic-building tactics, like a website and social channels. From there you can expand into audience-specific channels. All of this sets the stage for long-term growth, plus helps you make the most of short-term marketing boosts, like market attendance and ad campaigns.
6. Analyze Your Successes and Pain Points
Even when your product marketing scheme is up and running, you are not done. Either by hand or via an integrated POS system you will want to track your sales and transactions to measure the success of your product marketing efforts. This will help you to identify areas where you were successful so that you can mimic those behaviors in the future, as well as find places that did not go as well so you can improve.
The biggest metric that you will want to pay attention to when monitoring your product marketing is your sales. For example, let's say that you decide to buy some Instagram ad space for your shop's new car part. You pay around $75 for the space and find that it generated $300 of sales. This would show you that Instagram ads are a good technique for marketing your products and boosting sales.
Bottom Line
Product marketing involves all the components of getting your product in front of the right people and marketing that product correctly to promote its sale. Choosing the right marketing channels, devising a product story, and creating long-term plans will help you create a product marketing plan that will grow your business. Use this guide to show you the steps to get your product marketing plan set to go.
You May Also Like …