The quality of your product photos has a huge impact on how your audience perceives your merchandise and your brand as a whole. Learning the basics of great DIY product photography and elevating your listings with more advanced techniques can benefit your entire store.
If you don't have the time for DIY, Square Photo Studio offers the lowest cost for professional photography anywhere—starting at just $9.95 for a set of high-res product photos.
1. Invest in the Right Equipment
Though it's possible to take effective product photos with household objects you have on hand, using advanced equipment will provide a more professional look for your final images.
Remember that your product photos are ambassadors for your brand, and image quality correlates directly to perceived value. In most cases, the cost of a few tools is a justifiable expense for this reason.
Although robust product descriptions are one of the keys to effective ecommerce listings, it is widely reported that the brain processes visuals 60,000 times faster than text, and 90% of the information it receives is visual. That means a high-quality product photo gallery is your ticket to making successful conversions—but you don't have to hire a professional photographer to make it happen. You can do it yourself with the right tools and knowledge.
Camera
When it comes to your device, it isn't critical to buy a dedicated camera—a high-quality smartphone can work just as well, if not better, than many compact digital cameras. That being said, shooting with your old iPhone 4 isn't going to yield the best photos.
If you prefer the user-friendly interface and versatility of a smartphone camera, make sure your current device is up to par, or opt to upgrade to a phone with a top-notch camera. Here's what to consider:
Megapixels—or MP—is a count of the number of pixels in an image (the prefix "mega" denotes a million). In camera specs, it refers to the resolution of the photos the device can create. The higher the number of pixels, the greater the amount of visual data recorded by the device and the finer the image will be.
This value is determined by the number and type of photosites on the camera's internal sensor. A photosite is a small, light-sensitive area that captures light and converts it into usable data that is communicated to the rest of the device. Each pixel on a digital photo tends to correspond to one photosite on the sensor that captured it, so MP count generally represents the number of photosites, as well.
Be sure to use a camera with 12 MP or more. If you plan to use your images for prints or printed ads, aim for much higher MP counts, and consider switching over to a DSLR camera for its superior resolution capabilities.
Another factor to assess is the size of the camera's sensor. It's measured in inches or fractions of an inch, but the format can be a little confusing because the denominator isn't standardized. For example, the Huawei P40 Pro+ has a relatively large sensor clocking in at 1/1.28", while the iPhone X's sensor measures just 1/3.4″.
This value is compromised in smartphones due to their compact designs (dedicated digital cameras have the necessary bulk to include much larger sensors). Aim for a sensor measuring as close to 1" as possible.
Aperture is a measurement of the size of the opening through which light enters the camera, and we go into more detail about this value down below.
The difference between aperture in digital cameras and smartphone cameras is that on almost all phones, the aperture is fixed. Unlike the diaphragms of dedicated cameras, the opening cannot be adjusted—but images can be processed to have the appearance of a wider or shallower depth-of-field.
To allow for the most versatility and brightness, try to use a camera phone with a relatively large aperture of f/1.8 or wider (but remember: the lower the "f-number," the wider the diaphragm—Samsung's latest Galaxy and Note models feature f/1.5 lenses, giving them some of the largest apertures in the smartphone arena).
If you would rather invest in a dedicated digital camera rather than employ your cellphone for the job, there are two major types to choose from: DSLR and DSLM.
DSLR stands for digital single-lens reflex, and it's the primary choice for professional photographers. The greatest benefit it provides is the option to use interchangeable lenses on the camera body.
DSLM stands for digital single-lens mirrorless, and, despite its lesser popularity, this camera type has advantages of its own. It's more compact and lighter, making it ideal for portability, and often has better video capabilities.
Key Differences Between DSLR and DSLM Cameras
DSLR Cameras

DSLM Cameras

Image View

Optical viewfinder

Digital screen

Weight & Size

Bigger, heavier, and bulkier

Usually smaller, lighter, and more compact

Peripheral Availability

Lots of lens and accessory choices

Few lens and accessory choices available

Preshot Preview

Easy to view photo composition

Difficult to view digital screen in bright light

Battery Life

Excellent

Good

Shooting Speed per Second

Good

Excellent

Average Cost

Basic camera: $300 to $700

Advanced camera: $1,000 to $25,000

Basic camera: $400 to $800

Advanced camera: $1,000 to $20,000
*Note: Every DSLR and DSLM camera has different dimensions and features, so be sure to check out the camera's individual specifications before buying new equipment for your product photography.
Accessories
Along with your device, it can make a world of difference to have the proper accessories.
If you're planning to invest in a new digital camera, there are lots of "bundle" options available that include an array of basic (but helpful!) accessories. This 18-piece kit, pictured below, comes complete with everything you need to get started, including a Nikon D3500 camera—a popular choice for beginners and enthusiasts on a budget.
If you prefer to assemble your own photography arsenal, here are some recommended accessories to seek out:
Lenses
The standard lens that comes with your camera (often called the "kit lens") is an 18-55mm zoom lens. It's versatile and useful, but supplementary options will improve the quality of certain types of shots.
Lenses are represented in millimeter sizes, which is the component's focal length. The lower the focal length, or millimeter (mm) number, of your lens, the wider your picture will be.
There are 11 major types of camera lenses, but here are the best two for product photography:
This is a key lens length to work with because, when used with a full-frame DSLR camera, it mimics the human eye's field of view. This advantage is particularly important in product photography because you want to represent your merchandise as realistically as possible. Other lenses can cause apparent distortions, which results in unhappy customers.
If capturing close-up detail is important for your product type, a macro lens will be a tremendous help (we recommend 90mm-105mm). This focal length is ideal for getting sharp, in-focus detail shots of small objects without casting shadows and disrupting your lighting.
When shopping for lenses, keep in mind that compatibility varies. Not all lenses fit onto all digital cameras, so check with the manufacturer to make sure you buy the right one.
If you're shooting with a smartphone camera, add-on lenses are an option for you as well. They're usually mounted to a clamp that can be easily affixed to any phone and can provide powerful results.
Tripod
It's crucial to stabilize your device, especially if you're working with less-than-ideal lighting conditions and need to use longer exposures for sufficient brightness.
You can prop your phone or digital camera on nearly any household object, but that isn't always the most practical (or elegant) way to achieve stable shots. Investing in a tripod allows you to venture outdoors for the perfect natural lighting, save time when setting up your photoshoots, and more easily recreate exact scenes for consistency across your whole inventory.
Camera tripods are available from under $20, but more expensive options are built to withstand uneven terrain and windy conditions.
Tripods are also available for use with a smartphone, like this one.
Remote Shutter
A remote shutter release is a trigger that connects to your camera (either wirelessly or through a long cable) that fires the device's shutter, telling it to take a photo. It replaces the act of physically pressing the shutter button on the camera.
Even with a high-quality tripod, the simple act of pressing the shutter button can cause "camera shake," resulting in blurry photos. A remote shutter solves this problem and ensures a crisp image every time. It also gives you the freedom to take photos as you move around your studio space, which can speed up a photoshoot significantly.
Wired (or "tethered") options are available from around $10, but wireless (also called "untethered") accessories are a little pricier, like this item. These devices are usually brand-specific, so make sure your camera is compatible with the remote shutter you choose.
Bluetooth-connective versions are also available for use with smartphone cameras.
2. Make the Most of Your Camera Settings
Your device's automatic, point-and-shoot modes have the potential to help you take great photos with minimal effort, but adjusting its settings manually gives you much more control to refine your images.
Manual vs Automatic Mode
For the most control over your smartphone photography, switch your camera app into manual mode (or "PRO mode"), which lets you adjust the image attributes individually. This is a setting usually found in the advanced options of your camera.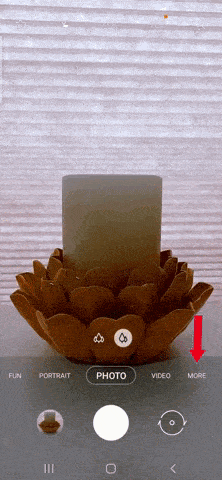 From here, you can fine-tune your image to get the best result. If these settings don't provide the options you're looking for, you can download a secondary, advanced camera app.
These secondary camera apps provide improved control over the basic functions of your device's camera, plus offer additional features. Here are some of the most highly recommended camera apps:
This app has terrific advanced auto settings as well as easy access to manual controls including focus, exposure, white balance, and color filters. As shown below, Camera+2 makes it easy to take crisp, color-corrected product photography from the start to save time in photo editing.
This advanced camera app offers simple manual control functions such as an exposure slider, plus fantastic auto settings if you'd rather let the device do the work for you. For Android camera phone users, Camera FV-5 provides everything you need to take professional looking product photography and cut photo editing time.
Best of all, this app takes on the appearance of a DSLR camera display, so you can experiment with the feeling of a dedicated digital camera.
To switch your digital camera into manual mode, simply turn the mode dial to "M."
With either type of device, here are the main settings you'll want to adjust when shooting manually:
ISO
ISO (which represents the International Organization of Standardization), is a rating that refers to a camera's sensitivity to light. Its range varies depending on your camera, and the value you set controls the camera's internal sensor.
A standard ISO range is 200 to 1600, but top-of-the-line models can go as low as 50 and as high as 3 million. The higher the value, the more sensitive to light your camera will be, and the brighter the scene will appear.
As a general rule, aim to keep your ISO as low as possible. Higher ISO settings result in grainy or "noisy" photos, which compromises image quality.
Aperture
Aperture is the size of the opening of your camera's lens diaphragm. It's calibrated in "f-stops" and a basic modern camera lens has a range of about f/2 to f/38 (but it varies depending on lens model).
For this setting, the smaller the f-stop value is, the bigger the lens' opening will be—which allows for more light to be captured. Conversely, a large f-stop creates a small opening, and allows for less light in your image.
Although it has this effect on light and exposure, aperture is most commonly used to control depth of field.
Depth of field (DOF): The distance between the nearest and furthest objects in an image that appear acceptably sharp or in-focus.
A high f-stop number results in a large (or "deep") DOF, so the image presents crisp focus on everything from foreground to background. This adjustment is great for landscape photography, large group portraits, or certain product photography lifestyle shots.
Lower f-stop values produce a smaller (or "shallow") DOF, which blurs the background while keeping your subject in sharp focus. These settings are ideal for individual portraits and many types of product photos.
Different values of this setting will have their place in different shots that you'll take, but start by trying an aperture between f/4.5 and f/7.1 for your product photos. This range allows the subject to stand out by slightly blurring the background while retaining the sharpness you need to convey details.
Shutter Speed
Shutter speed is the length of time that the digital sensor (or film) inside your camera is exposed to light. It's measured in seconds, and most commonly represented as fractions of a second. Your camera can likely be adjusted from a shutter speed of 1/4000 to 30, but another manual option—called "bulb" mode—can be used to leave the shutter open as long as you want.
This setting affects the brightness of your image by controlling the amount of light that reaches the sensor. A slower shutter speed yields a brighter photo, whereas a faster shutter speed creates a darker one.
It also changes the way that motion is captured in your pictures. If there is any movement in your scene, a slower shutter speed will let the sensor absorb more of its range, creating a "blur" effect. A fast shutter speed, on the other hand, will appear to "freeze" motion.
These three values work together to create a photo that is perfectly exposed.
White Balance (or WB)
This setting adjusts the color temperature of the scene you're shooting. Color temperature is a value measured in Kelvins (K), which is a physical property of light. It ranges from warmer, orangey tones at 1,000 K to bluer, cooler tones at 10,000 K.
Direct sunlight at noon is the benchmark for neutral color temperature, and it clocks in at 5,200-6,000 K. You might not notice it (thanks to your brain's ability to perform a white balance of its own), but all other light sources impose a warm or cool hue onto the surfaces they hit.
Your camera's white balance features add the opposite color to the image to neutralize the scene's color temperature.
The default auto WB setting (labeled as A on your device's WB menu) does a good job of detecting the scene's K value and compensating to achieve attractive, neutral tones. It's a popular choice among professional photographers and often the best place to start.
Your camera likely has other WB presets designed for specific lighting conditions, like Cloudy, Shade, Fluorescent, and Incandescent. It also allows you to manually select the K value of your shot, typically from 2,500 to 10,000.
Regardless of the white balance option you choose, it's important to get photos with a neutral, true-to-life hue. Adjusting your lighting and settings is the best way to achieve this, but color temperature can also be reworked during editing.
3. Style Your Set
Though a standard, white-background studio shot is the product photography go-to, adding some panache to your scenes can help convey emotional attributes of your goods.
In styling your photos using alternative backgrounds and relevant props, you invite your audience to form a relationship with your product by associating it with their own interests and goals. This can work to turn studio shots into "lifestyle shots" by demonstrating how the product is used or what it might look like in the user's life.
When it comes to styling your product photoshoot, here are some details to keep in mind:
Branding: Consider the visual aspects of your brand when styling your set. This can include your trademark colors, a certain aesthetic you gravitate toward, and the tastes of the customer profile you're targeting.
It's important to keep your shots "on-brand" or cohesive with how you represent your store across all platforms.
Audience: Dovetailing with the concept of branding, you should style your set with your ideal customer in mind. Everything in your photos should appeal to them—not just the product itself.
Scale: Choose props that flow nicely together and with your product in terms of size. Objects tend to look larger on camera, so take care not to select any props that will dwarf your main item.
Story: Try to keep your props relevant and associated with your main item; a popular way of doing this is letting your set tell the product's story.
Think about including items that may have been used during the product's manufacturing process, like knitting needles and yarn with a handmade scarf or the key ingredients of a chocolate bar (like the one below).
Another option is to visually tell a story of how the product might be used, such as displaying a knife (the product) on a cutting board with culinary props, like this one.
Clarity: Make sure the photo clearly sells your product by keeping it uncluttered and avoiding distractions. Steer clear of any props that are recognizably branded by another company or feature busy, intrusive text.
4. Learn New Composition Techniques
Creating visual interest through your compositions is a great way to produce comment-worthy product photos that make an impression. Here are a few powerful ideas to try:
Create Negative Space
In photography, using negative space means leaving most or part of the frame unoccupied. It adds a great deal of visual weight to the subject—drawing attention to it—while adding an artistic element to the photo. It also creates a usable space to edit in a logo or text.
Position your product on the right side of the frame when using negative space in your composition—it's where the human eye naturally gravities when first evaluating an image.
Use Leading Lines
When selecting and arranging your props, try doing so in a way that connects them to your subject through diagonal lines. This guides the eye around the composition pleasantly, allowing the audience to absorb the image while ultimately drawing focus to the product.
Evoke Emotion With Color
Colors can make a strong impact on your customers and suggest emotional attributes of your product. "Color psychology" is the commonly used name for this phenomenon, and its causes can be traced back to survival instincts and cultural conditioning.
Try incorporating backgrounds and props that present colors associated with traits of your brand. Additionally, consider how the product is meant to make the user feel, and match that sentiment with a color to use in your composition.
5. Upgrade Your Editing
There are plenty of free photo-editing apps and programs available, but there's a reason the pros use paid software. Editing suites (like the ubiquitous Photoshop) are considered to be worth the money due to their massive feature sets, versatile compatibility, and extreme user-friendliness.
Here are the three photo editors widely regarded as the best around:
Adobe Lightroom
As a counterpart to Adobe Photoshop, Lightroom really shines because of its features outside the scope of retouching. It's built to facilitate importing, processing, reviewing, storing, and organizing all of your photos, with plenty of high-level functions that come in very handy when tackling an entire inventory's worth of product photography.
It's also highly recommended for performing simple edits, like correcting color, adjusting contrast, and making minor touch-ups. These features are more intuitive and user-friendly than those of Photoshop, so many pros opt to stay in Lightroom unless their project calls for heavy manipulation or ground-up design.
Adobe Photoshop
Photoshop is the true industry standard for photo editing as well as graphic design, digital art, and more. Its retouching features are extensive and effortlessly functional—and can be expanded through plug-ins that are available online.
An additional benefit to Photoshop is its automation capabilities, which can be created, bought, and sold as "actions" that make performing repetitive tasks quick and easy. This is a helpful feature for promoting consistency across all of your product photos.
Adobe currently offers a Photography Plan that gives you access to both Photoshop and Lightroom for just $9.99/month, but the deal comes with significantly less cloud storage space than you would get by paying for Photoshop on its own.
Skylum Luminar
Starting at $89 one-time payment
For Windows and Mac
This program has a lot of overlap with Adobe products, including its keyboard shortcuts, preset workspace options, and organization capabilities. It's famous for its cataloging functionality (which rivals that of Lightroom) and easy-to-use AI enhancement tools.
Many users prefer the one-time payment format offered for Luminar over managing a monthly subscription to Photoshop, and your purchase comes with a 30-day money back guarantee.
Though most of these programs are prized for their user-friendliness, learning how to work any new, sophisticated program is no small feat. To make the most out of your investment in editing software, consider setting aside some time to dive deep into its features.
One effective way to do this is to sign up for an online class, taught by a savvy instructor. Skillshare, Udemy, and LinkedIn Learning all offer quick, highly-rated courses that you can take on your own time to learn how to retouch product photos like a pro.
6. Expand Into Product Videos
One surefire way to bring online customers as close to the in-store experience as possible is to provide them with product videos. By giving them a dynamic, active understanding of the product you can increase conversion rates and boost buyer confidence.
In a 2020 survey by Wyzowl, when asked how they would most like to learn about a product or service, 69% of customers said they prefer to watch a short video.
An effective product video certainly doesn't have to be a high-budget production worthy of airing as a Super Bowl commercial. Your audience will appreciate and respond to any attractive media that gives them a more in-depth look at the product they're considering.
Check out this powerful example from Target's online store: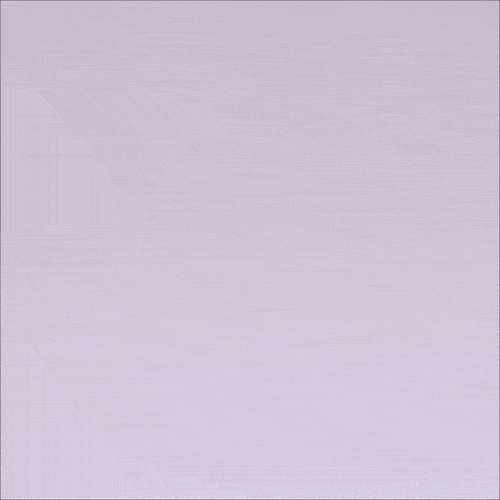 Your home studio setup paired with a high-quality camera or smartphone is capable of creating great videos to add to your listings. Here are some pointers to get started:
Check for Platform Requirements
Including product videos on your online store is usually as simple as uploading them to the listing's media field on your ecommerce platform. Before investing time in shooting a product video, check with your store's host for compatibility of a few key details:
Media Type (make sure your listing can feature videos in general!)
Length
File Size
Resolution
File Type
These requirements can be met by making adjustments and conversions on your video editing software, which we'll cover later on.
Understand Your Limitations
Advanced productions with hired talent, scripted dialogue, and complex sets simply aren't the best choice for a DIY venture. Many store owners and marketers choose to outsource high-level videos like these to a local production company, which is a great option if you've got the budget for it.
Creating product videos on your own in a basic home studio can be perfectly successful—but it's important to temper your expectations. When taking the plunge into video territory, aim for a rudimentary production that showcases your product without too much added flare.
Usable audio can be tough to capture, and requires specialized equipment (your camera's built-in mic won't cut it here, unfortunately). Plus, processing and equalizing the track you record is a whole other matter that requires time and dedicated software.
If you're shooting videos to supplement a gallery of product photos on your ecommerce store, it's wise for beginners to skip the audio altogether.
Know the Type of Product Video You're Making
Start by planning your video and understanding its goals. Identify the features of your product that the customer would benefit from seeing, and determine how to concisely highlight them. Here are the main types of product videos commonly used:
Demo: These videos show the item's features and benefits by demonstrating it in action. A demo video can also consist of a simple view of the product from multiple angles and distances, which is a good idea if the merchandise doesn't have an active function to illustrate.
Explainer: This type of video provides a more explanatory look at how to use, set up, or install a product. It's helpful for shedding light on goods that require a process and highlighting ease of use.
Story: A story video provides context for the item's features and benefits by displaying them in the user's life or work. Similar to a lifestyle shot in product photography, it invites the audience to connect with the product by envisioning it in their own world.
Advertisement: Although any type of product video can be used to advertise, this refers to a commercial-esque video that speaks more to the brand and emotional attributes of the product than its features. Ads are often geared toward convincing the viewer to become interested rather than providing them with clarity and understanding.
Edit Your Video
Once your product video is shot, simple editing software can help you turn it into a shining representation of your product and brand. Here are the top choices for video editing programs:
This program is famous for its approachability (thanks to its large collection of in-depth tutorials) and intuitive interface. Its free features include everything you'll need to produce clean, attractive videos that sell your product, but a paid "pro" version is available to those who want to take their videos further.
VideoPad is another great entry point to product video editing, complete with customizable transitions to weave product clips together nicely and exportable presets to optimize files.
If you want to boost conversions but shooting a product video doesn't seem like the best use of your time, Square Photo Studio can capture fully-interactive 360-degree spin photos of your merchandise, starting at just $29.95.
7. Build Trust With User-Generated Photos
User-generated content (or UGC) is any form of media—such as video, photos, text, or audio—that is created by users or customers of a brand.
According to a recent Stackla survey, 90% of consumers say authenticity is important to their buying decisions, and they are 2.4x more likely to consider UGC authentic as compared to brand-created content.
That means incorporating UGC in your online store is a huge way to build trust with your customer base.
Photographic UGC is most common in the form of Instagram posts. Though it can't replace a gallery of informative product photos, your customer's content can have its place on your website, as well.
To source your own UGC, start by creating a branded hashtag and promoting it. When your users start posting pictures to weigh in on their experience with your brand, it's only a matter of asking their permission to use their media before you've got high-quality content that boasts true authenticity. But the creator's permission is legally required to use their content, so don't skip this step!
The retail pet store Pet Smart is a big proponent of UGC. They promote and monitor a whole host of hashtags on Instagram, and follow a standard procedure in the comments to legally secure permission to use their fans' photos.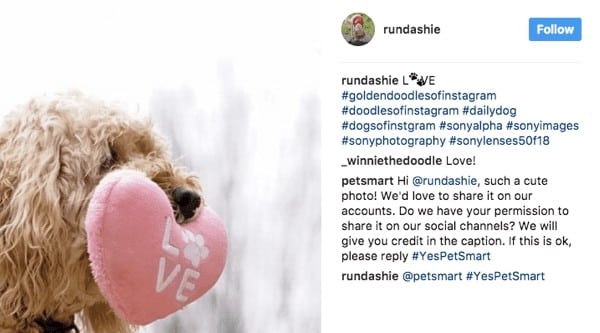 It's been shown that an average of 65% of people will grant permission to use their Instagram photos for commercial purposes within 24 hours—so don't be afraid to reach out! Often the creators appreciate the exposure your usage will provide them, so UGC in ecommerce benefits both parties—just remember to always credit the creator.
Bottom Line
The modern ecommerce industry is a hugely competitive environment, and having top-notch product photos is one of the best ways to stand out from the crowd.
Whether it's creating your own professional-level pictures, producing informative videos, or sourcing user-generated content, ensuring that your listings represent your merchandise in the best way possible is a worthy investment of time and money.
You May Also Like …