Are you an artisan, studio artist, designer, or craft supplier interested learning how to sell on Etsy? If so, this guide is for you. In it, we detail the most important aspects of how to sell successfully on Etsy, from creating that all-important connection with buyers, to ensuring your products are found by potential customers.
As you read this guide, remember that managing your Etsy listings and marketing is just one aspect of a successful artisan business. You'll also need to pack and ship orders as they roll in and manage your money. We have guides that explain every aspect of order fulfillment here, and small business accounting software here.
Once the orders are rolling in, you have to get the product to your customers quickly and efficiently. ShipBob is our recommended fulfillment provider because of their low rates, fast onboarding, and low to no startup costs. They also offer a wonderful pickup service, so you can package items yourself and let them ship in batches if desired. Click here to speak to a representative.
Is Selling on Etsy the Right Choice for You?
Etsy is a tremendous tool for marketing and selling your creative works. Several here at FitSmallBusiness have been selling on Etsy for years, myself included. But one of our tribe, Jason Rueger of Rueger Pottery, really made Etsy sing for his handmade pottery business. You'll find his thoughts and advice on how to sell on Etsy throughout our guide, along with tips from several Etsy top sellers.
"I've used Etsy to sell my handmade pottery for years. Etsy is a great way to build a name for my works and extend my selling reach beyond my local studio. Etsy has been a consistent seller for me with the added plus that I don't have to maintain my own website."

— Jason Rueger, Rueger Pottery
Etsy provides a complete platform for selling items, plenty of order management tools, and draws a huge buying audience seeking unique works. But making your products stand out is the key to success on Etsy, and this requires constant effort. So before diving into how to sell on Etsy, it's important to make sure selling on Etsy is right for you.
Here are three questions you should ask yourself:
1. Do I have the necessary technical skills to succeed on Etsy?
It's absolutely essential to have at least a basic working knowledge of uploading and editing product photos, receiving and sending emails, and navigating web pages and drop-down menus. Etsy is quite intuitive and very quick to use once you get the hang of their dashboard, but there's a learning curve if you're completely new to online selling.
Here's what you'll see when you create your Etsy account. A quick click through the tabs and links at the top of your dashboard will give you an understanding of the system:
If you decide to take the plunge, be sure to check out Etsy's User Forums and Seller's Handbook. Both have extensive resources and step-by-step tutorials that cover the basics of how to sell on Etsy and setting up shop.
2. Do my products and handmade items fit Etsy's most productive price-point?
There are plenty of successful Etsy shops whose average item sells for upwards of $50. But the majority of Etsy sellers find success with items priced at $50 or less. What's more, Etsy's editors know that lower prices bring in the majority of shoppers. So they actively seek sellers with price points under $50 to highlight in their ever-popular Editor's Picks sections, below:
Plus, the Etsy home page prominently features a Gift Picks row, shown below. Notice that three of the five spots are $50 & Under and $30 & Under picks. Clearly Etsy's editors are pushing the lower-priced goods. So if you want more opportunities to be featured and found, you need to keep your prices low.
When learning how to sell on Etsy, try using pricing strategies for your Etsy products in this article, and in these posts in Etsy's seller handbook: "The Art of Pricing: Understanding Your Costs" and "How To Price Like A Pro."
3. Am I willing to take the time to do all of the preparation, communicating, and packaging/shipping Etsy requires?
The N.Y. Times ran an article in 2009 featuring interviews with several full-time Etsy sellers. Though the article is dated, the information still rings true today. Sellers revealed that being a full-time success on Etsy comes with a price. Of the sellers interviewed, none worked less than 13 hours a day and several reported working even longer hours.
Those of us here at FitSmallBusiness who have sold on Etsy agree wholeheartedly with those interviewed. Creating works, listing and marketing them on Etsy, answering buyer questions, and finally packing and shipping items all requires effort, even for a part-time concern.
Jason states that though his pottery business was part-time, he'd find himself packaging pottery, doing inventory, and printing invoices during evenings when he could be spending time on other aspects of business, like throwing pots. He says the investment of time is worth it to grow the business, but notes that potential Etsy sellers need to know this going in.
If you answered yes to questions 1 through 3 above, then selling on Etsy is likely a great choice for your artisan business. One way to simplify the process is by using shipping software like Stamps.com. It imports your orders directly from Etsy, selects the best shipping method based on price and speed, allows you to print USPS-approved postage from your home computer and emails tracking information to your customers. Click here to start a four-week trial and get $5 in free postage.
Now, let's look at how to sell on Etsy and ways you can find success.
How to Sell on Etsy: The 5 Most Important Steps
As we stated above, selling on Etsy requires more than just listing products on a page and crossing your fingers. To be draw in buyers and capture sales, you must do these 5 things:
Here's how to make each of these things happen:
How to Sell on Etsy Step #1: Create a Connection With Your Buyers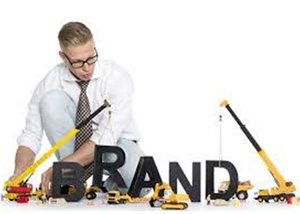 No matter how unique your product, it's highly likely others on Etsy are selling something similar. So, how do you set yourself apart and convince customers to choose your products over another seller's? The answer is branding.
People who shop for handmade items are looking for more than a cool product. They want to invest in someone's story. They could get a commercial mug that is just as useful for $5 at any chain store. But that mug wouldn't have a story or face behind it. Tell your story, make a connection, and Etsy customers will respond. This is the process of branding, and it's a key ingredient to your Etsy success.
One way to make your product stand out from the rest is by wrapping your product in branded tissue paper from noissue. Just upload your logo and design the rest on their site, or upload your complete design. The minimum order is 250 sheets, and shipping is free. Click here to design your branded tissue paper.
What sets you and your creations apart from others on Etsy? Whatever it is that makes your items special, that's what you need to focus on and communicate through your branding. Here are some ways to do that.
Create a personal connection using your "About" section
Your About section is the main way an Etsy buyer gets to know you, the person behind the creative works. A well-developed about section should give the customer a window into who you are, not just what you produce.
Here's how Neal Pottery, an Etsy Top Ceramic and Pottery Seller, provides a window into their world via their About Page:
Tell personal stories and describe your creative motivation
How did you start developing interest in your craft? What steps did you take to develop your expertise? Is there a story behind how you started? If so, tell it! Try to give your potential customer a little glimpse into why you do what you do.
For example, in Jason's About section, he explains how his business began with one small decision to take a ceramics course in college. Then he talks about why he fell in love with pottery and how he hopes his pieces can inspire others to appreciate the everyday moments of their lives.
Share non-product pictures
Pictures that give insight into your personal story can also be a great way to establish a connection with customers.
"Buyers want to see your studio, where you work, what your dogs look like, anything that makes a personal connection."

— Greg & Amy Neal, Co-owners of Neal Pottery, an Etsy Top Ceramic and Pottery Seller
Be personal in your customer interactions
Customer service, which we cover in more detail later in this article, is important for many reasons. Personal messages, shipping updates, and handwritten notes in packages all can be great opportunities to develop deeper connections with buyers. So instead of simply answering questions, tell them about yourself as well.
Jason says finding a personal connection is always a good choice on Etsy:
"I once filled a custom order for a couple's wedding registry and when messaging them through Etsy, I mentioned that I had recently married. This simple fact created a connection, prompted further conversation and interaction, and deepened their interest in my life and business."

— Jason Rueger, Rueger Pottery
How to Sell on Etsy Step #2: Craft Listings with "Droolworthy" Photos & Great Product Descriptions
In the space of a moment, a bad photograph or boring item description can hijack all the hard work you put into developing your products and brand. Now that you know how to connect with your clients, the next step is to focus on presenting your products in the best light.
Here's how you do it.
Take High-quality Photographs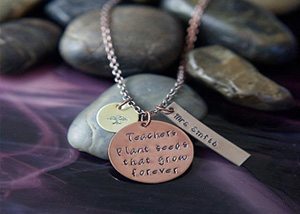 When Etsy asked 5 full-time Etsy sellers for their top 10 marketing tips,"Make Your Photos 'Drool-Worthy" topped the list. This advice isn't surprising. Photographs are the only way a potential customer can visualize works and gauge the quality of your products. For this reason, good photographs are undoubtedly the most important aspect of product presentation, and a key part of learning how to sell on Etsy.
Etsy lets you upload five photos with each listing. You might need all of these to showcase every detail of your creative works, or not. Either way, the images that you use need to be drool-worthy if you hope to find success selling on Etsy.
We'll highlight several useful tips below, and you can learn all about taking great product photography yourself, even with a cell phone camera here.
Use product images to highlight your brand/style
When deciding how to photograph your product, think of the picture as the primary tool you have to highlight your brand and style. If your About section paints you as edgy, make sure your picture does as well. Or, if your style is simple and earthy, let your product images reflect that.
"My style is rustic, natural and simple, and I communicate that in simple product images. I want to highlight the unique features of the reclaimed barnwood I use to make my shelves, furniture, and frames. So I take simple pictures against a plain background and leave my shelves bare in photographs."

— Jim, Owner, Barnwood4u, an Etsy Top 50 Woodwork Seller
The ultimate goal of your imagery is to convey a consistent visual message throughout your Etsy shop.
Ask yourself what makes sense for your product. Some products are much more compelling visually when shown in use. If you plan on selling jewelry, including a photo where someone is actually wearing the piece might be more compelling than a set of photos where the jewelry is simply displayed on some neutral background or styrofoam model.
Ultimately, there is no "right" way to present your product, some are just better than others. Take some test pictures and experiment on your own or with your photographer until you find a setup that complements both your item and your brand.
Shooting Etsy Product Photos: Do-It-Yourself vs. Hiring a Pro
You'll need to decide whether to hire a professional photographer, or if you're willing to invest the time and maybe even some money into doing it yourself.
Do-It-Yourself product photography
If you choose to take photographs yourself, expect an initial trial-and-error period. Good pictures take work. However, if you have the time, taking the photos yourself can allow for flexibility and experimentation, plus will save you money in the long run versus hiring a pro.
Doing it yourself gives you the most options, too. If you don't like the lighting, you can tweak it. You can try several different backgrounds until you find what fits your work best. In essence, you try unlimited variations without the per-shot or by-the-hour costs of hiring a pro.
DIY costs
Newer cell phone cameras can deliver stunning product photography on a shoestring if you know a few key techniques, which you can learn here. Or, if you decide to purchase equipment to take high-quality pictures yourself, expect to spend a minimum of $200 for a point-and-shoot setup, to around $600-$1000 plus for higher-end DSLR setups.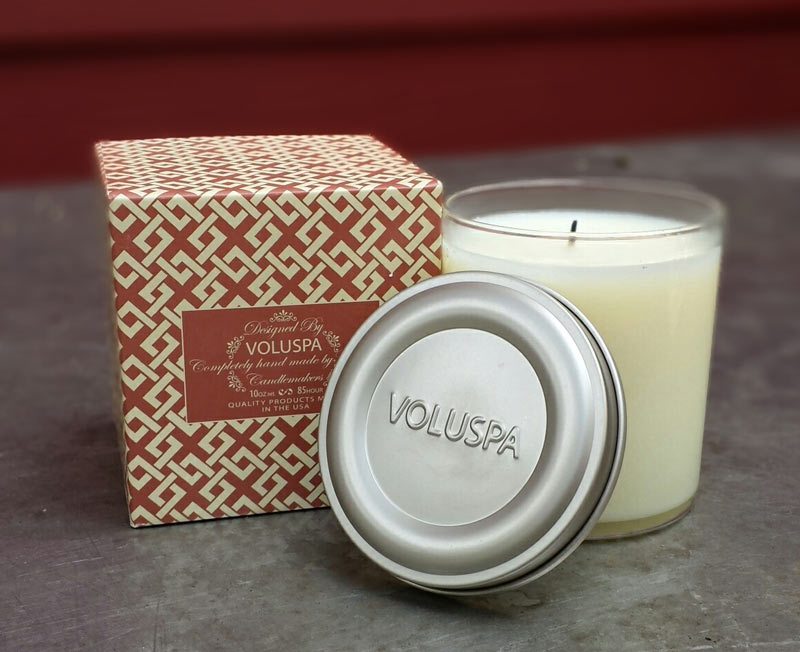 Our advice? Try your camera phone before spending money on a high-end camera. You might be surprised by the results, like the one above, taken in my backyard using a Galaxy 4.
DIY resources
We have an article here that shows you how to take great product photography using your cell phone camera. Plus, several helpful blog resources can help you choose cameras and equipment, including Choosing A Camera For Product Photos and Etsy Success: The Right Camera. Also, check out Etsy's Seller's Handbook, which has many helpful articles on how to do your own photography.
Hiring a professional photographer
If you're uncomfortable with shooting products yourself, professional photographers offer two distinct advantages:
Hiring a professional ensures high-quality photographs of your work. With professional lighting equipment and a studio setting, your photos will look great and be consistent from batch to batch.
Hiring a professional frees you up to focus on other aspects of your business such as production and sales.
Professional photographer costs & resources
Professional photographer costs can vary significantly, from around $7-$10 a shot in areas with a higher living wage, like in large cities, to $2-5 a shot elsewhere. You can also find freelancers photographers on Fiverr, but that might require packing and shipping items to them, but the competitive costs might be worthwhile.
Now that you know the importance of good product imagery, let's look at how to master second key part of your product listings, your item descriptions.
Create Interesting and Accurate Item Descriptions
Your item description is your opportunity to verbally engage potential customers and entice them to buy. Approach your descriptions as an informative conversation. You want to provide key product information, but do it in an engaging and interesting tone.
Include product specifics
Customers want to know the key features of the product they're purchasing. Pictures can be hard to show something to scale. So always include basic information such as height, width, length, weight, holding capacity, etc, in your product listings. This gives buyers a better idea of the size of the product and minimizes surprises upon delivery.
Demonstrate your product's versatility
Most items have some obvious use or function. However, many items have multiple uses, too. Let buyers know this through your product descriptions. The more things your item can be used for, the more perceived value it holds in the mind of your buyer.
Jason advises sellers to consider all potential uses on every product listing. For example, a potential buyer may see a bowl and think, "I could use that for my cereal in the morning." However, the item description needs to go far beyond that and highlight use as a salad bowl, soup bowl, table centerpiece, or candle holder. With each added function, the perceived worth and value of the bowl increases in the buyer's eye.
Use product listing to drive traffic to other items in your shop
Be sure to use your listing to cross-market other products in your Etsy shop. Linking to similar items and other sections of your shop in each listing increases your overall shop traffic and draws buyers to items they may not see otherwise.
Jason always includes two links at the bottom of his product listings, as in this example. One links to the full category page for that item, and the other links to Jason's shop home page.
How to Sell on Etsy Step #3: Create Keyword Tags That Help You Rank Well
Etsy's search system highlights items that are most relevant to the keywords or phrases being searched, regardless of how recently the item was posted. So when learning how to sell on Etsy, its important to understand item listing tags and use them to their fullest extent. Here's how to do that.
Use all possible tags for each item
When posting an item, you have the option to input 13 product tags. Jason advises sellers to use all 13 tags to increase the likelihood of buyers finding your item. Learn more about using tags in Etsy's Seller Handbook here.
Repeat keywords in your item title to increase SEO potential
The more a keyword is repeated in your listing description and tags, the higher the chance a buyer searching that word on Etsy will end up on your page. Etsy pages also show up in Google searches, so this tactic can reach buyers far beyond Etsy.
For instance, if Jason titles an item as Stoneware Mug with Rueger Pottery's Variegated Blue Glaze, he also includes tags such as Stoneware Mug, Blue Mug, Blue Stoneware Mug, etc.
Reference all possible uses and think in broad categories
It can be hard to think of 13 tag keywords related to your product. If so, referring back to your item description can be helpful. What are all the different ways your item can be used? Include keywords related to those uses as tags. Sometimes, the best method for creating effective item tags is to ask yourself: What words would I use when searching for this item? Include those words as tags.
It's important to think in broader categories as well. For example, if you're listing a serving bowl, anyone looking for a serving bowl is pretty likely to see your item. However, broader tags such as "home decor," "centerpiece bowl," and "interior design," can expand your reach into related searches.
If you get stuck on keywords, Google has a free tool that helps you find keywords related to the ones you're using. It is called Adwords Keyword Planner and we have a guide to help you use it here.
Rebecca George, a Certified Etsy Educator, also has a good article on tagging here. She advises creating longer phrases to tap into Etsy's relevancy search system as well as creating tags that ride the wave of holiday, seasonal, and trend searches.
How to Sell on Etsy Step #4: Get 5-Star Reviews from Your Buyers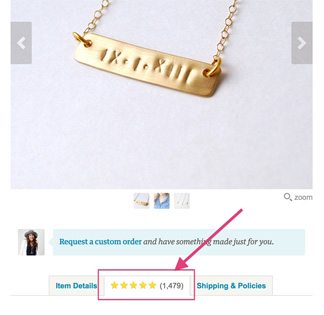 Now that you've built your brand and presented your product at its best using great product photography and item descriptions, it is time to focus on customer satisfaction and service.
The truth is, on Etsy, positive reviews drive sales. You may have a compelling brand and great product presentation, but if your customer is unsatisfied with your communication or feels that you are being insensitive to their needs, they will rarely leave a positive review, recommend you to others, or buy from you again.
When learning how to sell on Etsy, understanding how to encourage positive reviews is a key factor in your success. Here's how to ensure your customers are happy and driven to leave a positive review every time they make a purchase.
Set clear policies
Etsy lets you state your delivery, return, shipping, and exchange policies for your store. This is valuable information for buyers and sets the expectation for the transaction. For example, if your goods are custom-made and take two days from order to shipping, state that so your buyers know this up front. Or if you ship within 24-hours but are closed on weekends, let them know this too. Clear policies create no-surprises transactions and leads to higher review ratings.
Conduct prompt, polite, and engaging communications with buyers
Buyers are going to send you messages with various questions, offers, and requests, so always check your Etsy message box. It's important to respond to these messages within one business day or less. This promptness conveys a sense of professionalism and also assures the customer that you value their time and potential business.
Inevitably, there will be customers that are demanding or rude. It just comes with the territory. But responding in kind is never helpful. Instead, assure them that you are doing your best to make their experience positive. Be polite, even if you have to refuse a request or say "no" to some custom order. Remember, it's OK to "fire" an overly demanding customer, just do it nicely.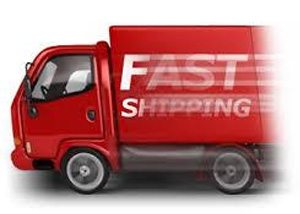 Provide fast, correct order fulfillment & shipping
In a world ruled by Amazon Free 2-Day Prime Shipping, customers want their product as fast as possible. While you might not be able to meet the Amazonian expectation, shipping quickly is not hard to do and can make a significant difference in a buyer's perception of your business's professionalism and efficiency.
Many of the most successful Etsy shops ship within 24 hours after an order is placed. This ensures orders arrive to buyers within a few days. A reputation for fast shipping is usually reflected in customer reviews and can be the reason a buyer chooses you over another shop.
Jason says Etsy's built-in USPS shipping label feature is very handy, and that Priority Mail with USPS is relatively affordable. It costs him around $8-$12 on average to ship one mug or bowl, and includes $50 of insurance, provides a free tracking number, and generally is delivered within 2-3 business days. You can even estimate shipping costs at USPS.com and schedule package pick-ups from your door. Visit Etsy's shipping guide here.
Depending on the products you create and sell, packing and shipping can be easy or quite a task. Either way, a good fulfillment process will help you manage it efficiently. Learn all about order fulfillment in our guide, where we recommend ShipBob.
Follow-up with buyers
A completed, shipped sale doesn't mean your job is done. Following up with customers can be a good way to stay connected and receive valuable feedback. Most Etsy sellers take a personable approach and reach out to customers upon delivery of orders. Once they know an item has arrived, they send a quick message to the buyer to ensure everything is to their satisfaction. This is a great opportunity to ask for that all-important review by including a link to reviews in the signature of your message.
"If a customer is satisfied with my product and service, I may ask them if they are willing to submit a shop review for their transaction. Etsy sends messages to remind buyers to leave feedback, but often for me, it is the personal interaction which actually prompts the buyer to follow through and submit a review. But you don't want to appear pushy. The goal is to walk a fine line between badgering and negligence."

— Jim, Owner, Barnwood4u, an Etsy Top 50 Woodwork Seller
We've discussed ways to maximize the power of your product listings to be found on Etsy and in general web searches, but there's one more aspect to online selling that can really bring in the buyers. That's selling on social sites and we'll explore that now.
How to Sell on Etsy Step #5: Harness the Power of Social Selling
Social selling puts the power of highly engaged audiences on Facebook, Pinterest, Instagram, and Twitter to work for you. From simple posts with links to your Etsy shop pages, to in-app purchasing, social selling takes many forms. But the biggest benefit is that it gets your creative products in front of a wider audience, and that audience likes to share things that interest them. Because of this, social selling it something you really need to consider when learning how to sell on Etsy.
There are many ways to market your products on the top social networks, and each requires a different method. Most Etsy sellers tend to focus on a Facebook Shop and Pinterest posts, though Instagram is becoming extremely popular since it launched its Buyable Post function.
Whichever social networks you focus on, the key to social selling success is consistency. You need to post regularly. For some this means 2-3 times per week, for others, it's 2-3 times per day. It can be a lot of work handling it all manually, but luckily, there's a way you can manage Facebook and Instragram selling from one place: Spreesy.
Spreesy actually imports your Etsy shop products into their system so you can launch a Facebook Shop that lets customers buy right in Facebook, or sell through Instagram Posts. Spreesy does charge a per-sale fee of 3% for this, but otherwise it's free to use. If social selling is part of your marketing strategy, Spreesy can save you loads of time and be worth the fee.
Whether you use Spreesy or not, if you decide to sell via social networks, there are things you'll need to know about each. Luckily, there's a guide for that!
If social selling sounds tricky, there's another social posting service you might consider: OrangeTwig. Like Spreesy, it streamlines all aspects of social marketing for Etsy sellers. You can schedule posts, run promotions, edit images and more. It does come with a monthly fee, starting at $15/mo. But you can try OrangeTwig for free with their 14-day trial.
The Bottom Line
If you're an artisan, you have a buying audience already shopping on Etsy. So learning how to sell on Etsy should be a part of your growth plan. Like any other business, selling on Etsy takes time to launch, and success requires effort. But Etsy makes many listing and selling products quite easy, especially compared to maintaining your own website. This leaves you more time to concentrate on your creative works.
You do need to do certain things if you hope to be successful on Etsy, which we outlined above: connect with customers, create a brand, craft eye-catching listings with stellar images and product descriptions, ship quickly and accurately, and follow up with your buyers.
If you do these things, you're on your way to Etsy success. Then you can harness the power of social selling to spread the word about your creations to audiences beyond Etsy. Use tools like Spreesy or OrangeTwig to make social marketing as efficient as possible, so you can do what you love best: Creating more works to sell. Don't forget to check out StoreYa's Facebook Shop plugin for easy inventory management and excellent reporting matrices.
Do you sell on Etsy? If so, please let us know what drives your success in the comments below.